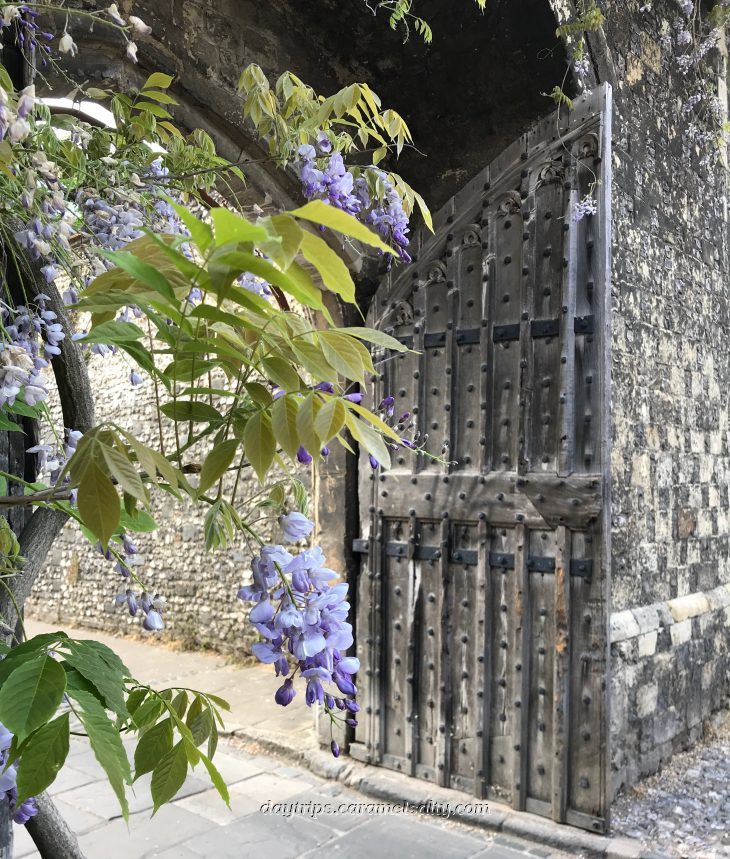 Winchester – Bishops In A City of Flowers
The bishops of medieval Winchester are influential, powerful and rich. They own stretches of land from Somerset to London, including around 60 manors. To put it into perspective, the medieval bishopdom of Winchester owns 1/3rd of the kingdom's wealth, bringing in some £2m income per annum in today's money. That's a lot of money.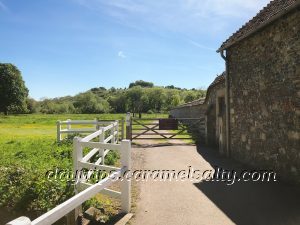 Start of Day – Waterloo Station (Zone One) or

Clapham

Junction (Zone Two), London
Cost Of Day Out – High
History Content – High
The rule of the Anglo Saxon kings of Wessex ends with the Norman conquest in 1066. King Harald Godwinson's widow surrenders the royal city of [1] Winchester to them. And just like the Romans a century before, the Normans set about rebuilding.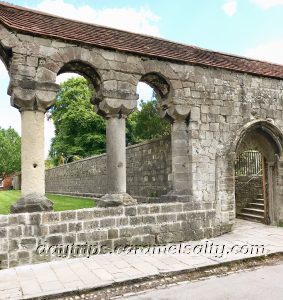 The Normans immediately build a brand new castle in Winchester. Sadly, apart from the [2] Great Hall, nothing really remains of it, thanks to the Parliamentarians who destroy it in 1649 during the English Civil War under Cromwell's orders.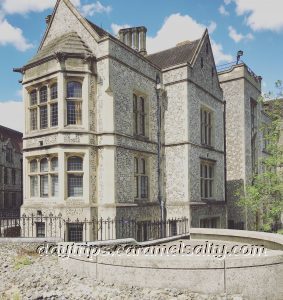 Winchester Castle becomes the seat of the Norman government for 100 years. The Normans also demolish the Old Minster built by the Anglo Saxons, and build the cathedral that stands today in Winchester, as a reminder to this city of their rule from London.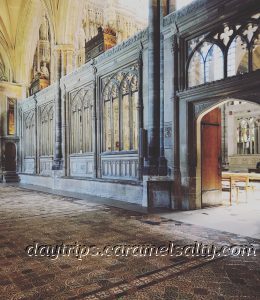 It is Bishop Aethelwold (963-84) who first decides to move out of the cathedral, the traditional home of the bishops. Soon after, the palatial [3] Wolvesey Castle is built. This is where the bishops entertain visiting Royals.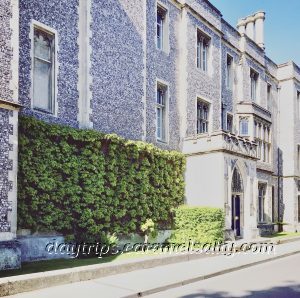 After a new 17th century replacement palace is built next door, [3] Wolvesey Castle eventually falls to ruins. The structure still standing is the outline of the 12th century castle created by Bishop Henry of Blois, a very powerful and influential bishop.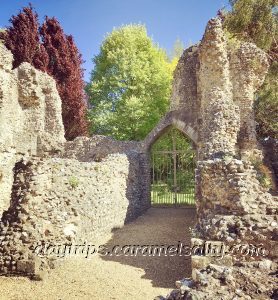 Winchester may be called the City of Kings, but much of its history is also shaped by its bishops, a position a Catholic King is obliged to fill. The bishops become allies and advisors of kings. But in Henry's case, he also manoeuvres himself to become papal legate i.e. the Pope's representative in England.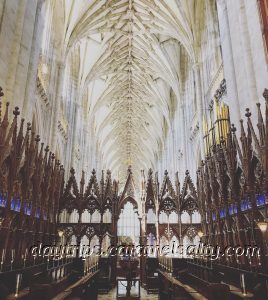 Henry is also the brother of Stephen, King of England. Stephen usurps the English throne. Which leads to a Civil War with Empress Matilda, their cousin. When Stephen is captured in 1141, Henry switches allegiance to Empress Matilda.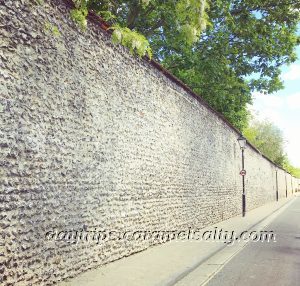 When Henry realises just how arrogant and greedy Matilda is, he switches his loyalty back to Stephen. Regretting handing over Winchester Castle and the keys to the Royal Mint to Matilda, Henry lays siege to Winchester Castle.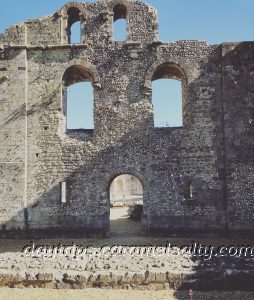 Empress Mathilda returns to Winchester with her army and lays siege to Wolvesey Castle in turn. Whilst Henry of Blois flees, the Bishop's men set Winchester alight. To add to all the mayhem, Queen Mathilda, Stephen's wife, turns up with her army.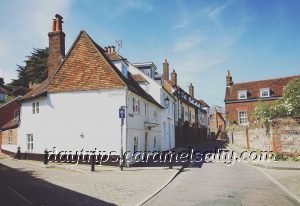 The rout of Winchester is beginning to sound like an episode from the Game of Thrones to me. And in true Game of Thrones fashion, Empress Matilda manages to escape to Gloucester. But her General is captured and exchanged for the return of King Stephen.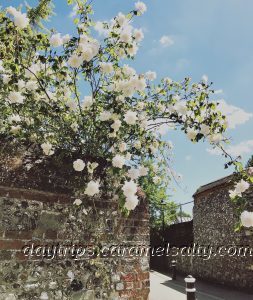 Unfortunately the Civil War rages on till 1153. The almost 20 years of fighting doesn't result in victory for either side. Governing falls by the way side. Lawlesness creeps in. And the ordinary people are left in despair. Which sounds all too similar to Brexit !!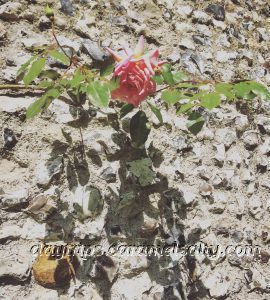 Relative peace is now upon Winchester. Henry III, son of King John of Magna Carta‌ fame, is in charge. He builds the [4] Great Hall at Winchester Castle. Its most popular artefact is the fake 13th century Arthurian table built for Henry VIII.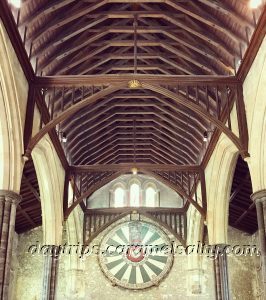 The beautiful little [5] Eleanor's Garden of the Great Hall is a 13th century treat. It may be small but it packs in colourful beds of English flowers, a pond and a long willow pergola. In fact these gardens are a prelude to a walk around a city full of floral sensory delight.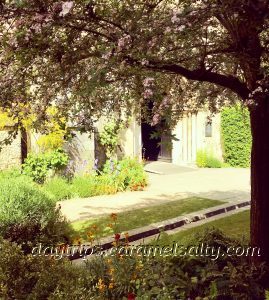 From the [4] Great Hall I meander towards the centre of Winchester, in the general direction of the cathedral. Winchester's quaint side streets are choke-full of old cottages from different medieval eras. They are just crying out to be explored.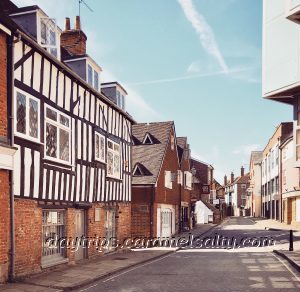 In the spring and summer, Winchester is bountiful in flowers. The first floral delight enroute is the lovely long front gardens of [7] Christ Hospital, founded by Peter Symonds, a charitable 17th century wealthy businessman who builds lots of almhouses‌.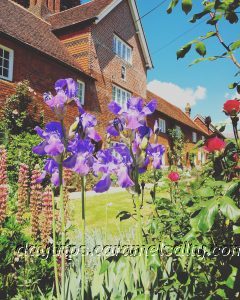 And then there's the heady scent of Winchester's wisteria as I wander around. If there's a wall in Winchester, there's likely to be wisteria growing over it, creating a purple perfumed haven.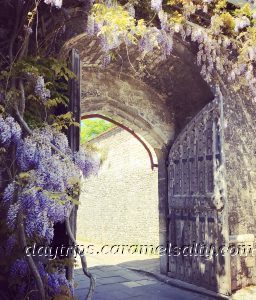 There are more flowers in the enclosed gardens of the [7] Deanery where the monk's dormitories once stood. It has lots of little nooks and corners. And hedges, creepers and ferns. And a bench with a curled up statue of a sleeping dog underneath it. It is bliss.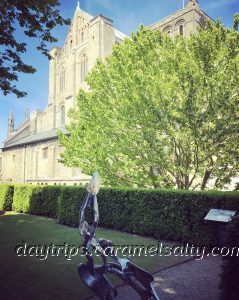 On the other side of the cathedral is [9] Abbey Gardens, right by King Arthur's statue. It is a riot of colour on this glorious summer's day.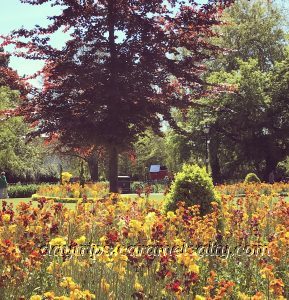 So what of the bishops of Winchester today? Calamitous change comes in the form of Henry VIII's dissolution of the monastries. Winchester cathedral is looted. Henry sells the church's properties to the highest bidder. The bishop's wealth is decimated.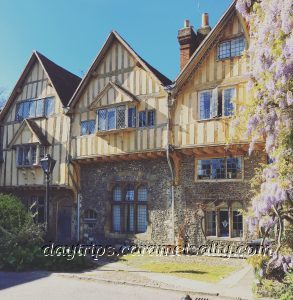 Many of of Winchester's medieval bishops are still around, buried in their beloved cathedral. Henry of Blois is one. St Swithun (from my previous Winchester blog) is also buried here. Some Bishops choose to be buried in chantries, for monks to chant prayers so as to keep the bishop out of purgatory.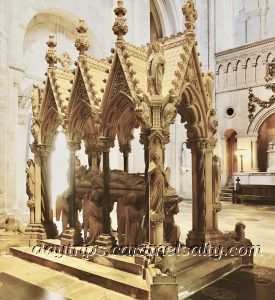 And so the Bishop's 600 year of a good run comes to an end. But not quite for me. I've still got a hill to run up, amongst other things.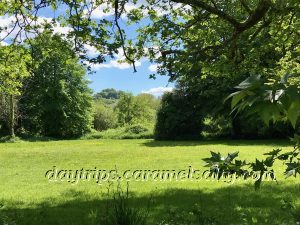 Other Related Blogs
Some Handy Tips
Tube Map and City Mapper are free apps that provide London maps, route planner and train/ bus times from your nearest stop.
Transport for London is cashless. Only Oyster Cards, purchased at stations, or

contactless

cards are acceptable.
Catch a train to Winchester using Trainline's website or GWR website as prices may be different for the same train. Discounted off-peak fare with Network Rail Card.
Winchester Cathedral (website) – open daily. Fee applies, but it includes a tour and the ticket is valid for a year.

Wolvesey

Castle (website) – National Trust Property. Open daily. Free
The Great Hall (website) – open daily. It has an interesting little museum. Small fee applies.