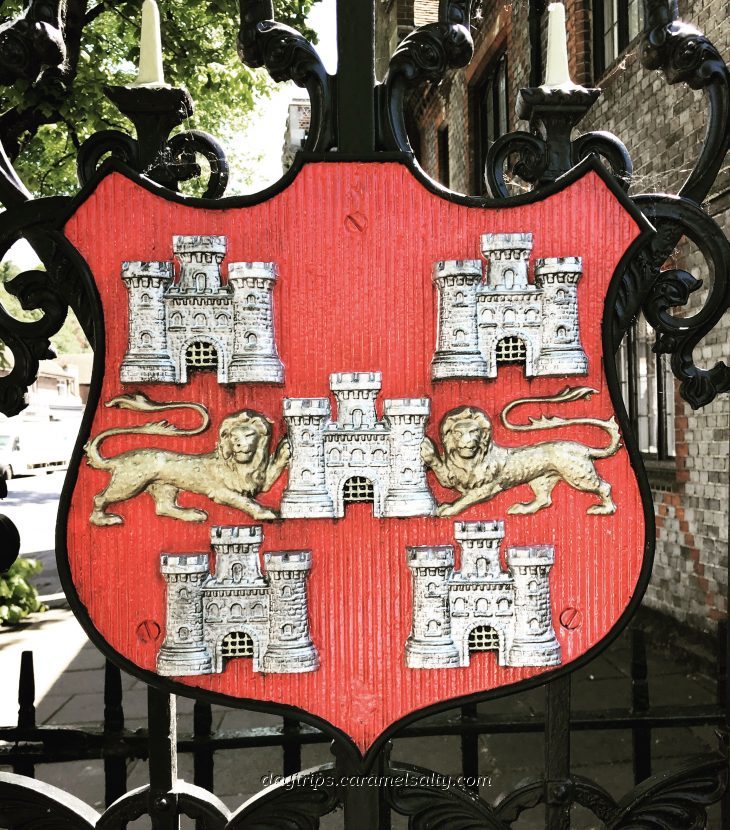 Winchester – The Capital City Of Wessex
[1] Winchester is such a historical city, that I can't visit it without mentioning the Gauls, the Romans and the Anglo Saxons. They are the building blocks of this city. And their story promises to be a great tale, so much so that one man has greatness built into his name, and another is made a saint. So here is Winchester Part One.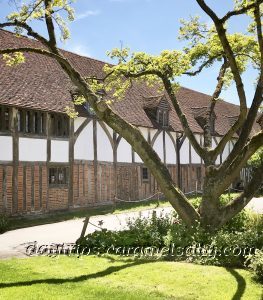 Start of Day – Waterloo Station (Zone One) or Clapham Junction (Zone Two), London
Cost Of Day Out – High
History Content – High
I start with the conquering Romans who come across a Gaulish Belgae tribe living, as they have done for the past 200 years, in an Iron Age settlement on a hill. One look at the basic amenities, and the Romans set to work immediately, doing what they do best. Which is to organise and to impose their rule.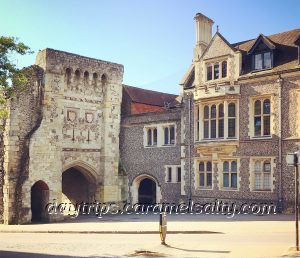 What a difference the Romans make! First they divert the river Itchen. Then they build a grid of roads in the centre. Followed by splendid houses, baths, temples and shops. And finally, they call the town Venta Belgarum – the capital of the Belgae people.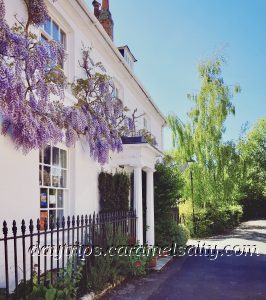 With stone fortifications in place, Winchester achieves the status of 5th largest city in Britannia. But when the Romans leave in a bit of a hurry in the 5th century, the vacuum of the retreating empire results in the decline of Roman strongholds such as Winchester.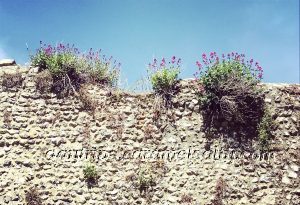 With the invincible southerners out of the way, groups of Northern Europeans decide to boldly sail over the English Channel to lay claim. One such group of Anglo Saxons (who are they ?), establish themselves in the southern part of England. This of course, includes Winchester.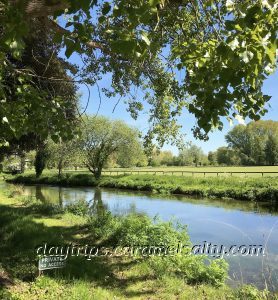 The first thing the Anglo Saxons do is to rename Venta Belgarum to Wintancaester, a "ceaster" being Roman settlement in Anglo Saxon. They also form a kingdom in this part of the world, calling it Wessex. This is the beginning of the making of Kings of England and of English shire boundaries.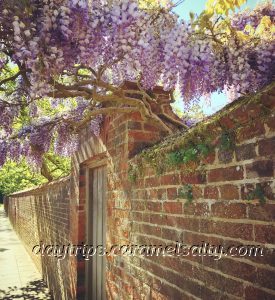 The second thing the Anglo Saxons do is to convert to Christianity. With that, they build a minster in Winchester around the mid 7th century. The minster is soon elevated to cathedral status, when the Bishop of Wessex moves his seat to Winchester a few years later.
[2] Winchester Cathedral is a tourist magnet. The cathedral building today actually dates from the Normans (1079). The story of the Normans is for later, but suffice to say, the cathedral must be visited to see the longest nave of any Gothic church in Europe.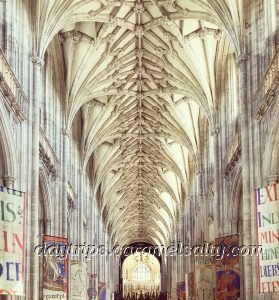 But there is a smaller, not to be missed chapel which lies just outside the cathedral. It dates from the 12th century, and is built into the medieval walls of the city just above [3] Kingsgate. It is thought its origins, given its position, is a church for travellers to offer thanks on arriving at the city walls safely.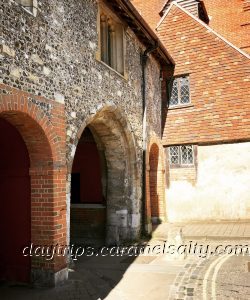 [4] St Swithun-upon-Kingsgate church is named after an Anglo Saxon bishop appointed by King Aethelwulf. St Swithun (plenty more about him here) is also patron saint of Winchester Cathedral. But having read his life's story, this plain, whitewashed chapel is probably more in keeping with the man's humility. He walks everywhere, forsaking horses. And holds banquets for the poor.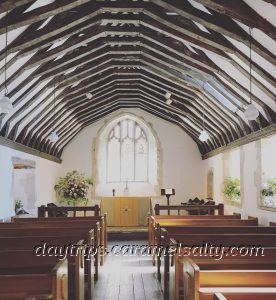 St Swithun performs miracles. There's the incident of the lady who drops her eggs. St Swithun returns them whole to her basket. Then he appears in a dream to Queen Emma, wife of Aethelred the Unready but accused of adultery with Aelfwine, the Bishop of Winchester. St Swithun's saves her as she walks unscathed over blades of fire outside Winchester cathedral.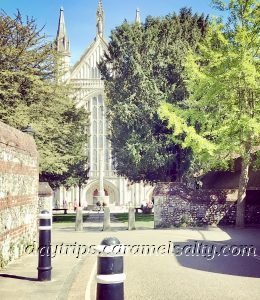 When St Swithun dies in 862 AD, his death wish is to be buried outside where his grave can be tread upon by passers by, and be rained upon from raindrops from on high. Perhaps he should have written it down in Latin, and in Bold font, because in 971, his grave is moved to an elaborate shrine inside Old Minster.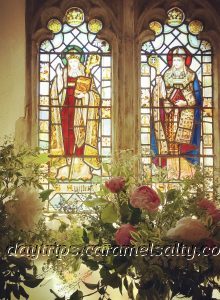 Whilst the intentions of those who move St Swithun's grave were probably good, stories abound that when his body is moved, the heavens open and it rains incessantly for 40 days. So it's no wonder that St Swithun is the go to saint in the event of a drought !!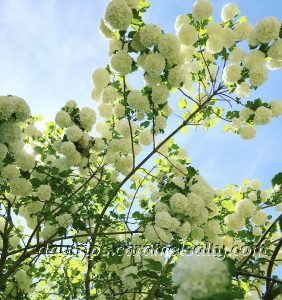 Whilst St Swithun is bringing love and joy, the Anglo Saxons on the other hand, are fighting the Danes, whom they call heathens. Aethelred's son, a very young Alfred, wins a decisive battle against the Army of the Heathen People. He is crowned King of Wessex and he immediately makes Winchester the capital of Wessex.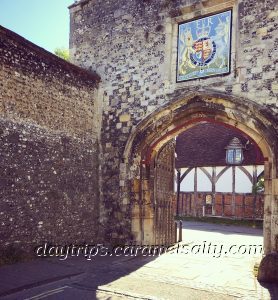 So just why is Alfred great? Here's a comprehensive list. It is also suspected that whilst he was warring with the Danes, and agreeing peace treaties, he may have suffered from Crohn's disease all his life. But despite his poor health, he is an extremely intellectual King who encourages education, makes good laws and builds a navy.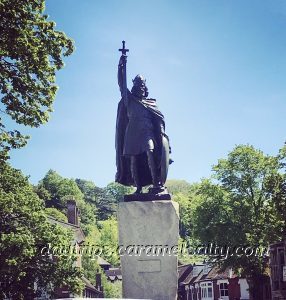 At this point, the story, and England, leave the Dark Ages. It's nothing to do with dark grey rainy skies, but all to do with the scarcity of information between the Romans leaving around 450 AD and the Normans turning up in 1066. Much of Norman Winchester still remains, to be enjoyed by visitors like me.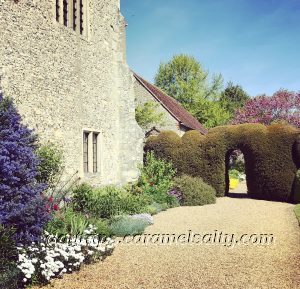 Speaking of rain, I should end with the legend of St Swithun, which predicts the weather on St Swithun's Day, on every 15th July, based on events mentioned earlier about his grave.
"St Swithin's day if thou dost rain
For forty days it will remain
St Swithin's day if thou be fair
For forty days will rain na mair"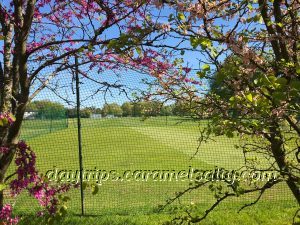 I am just about to scoff at a medieval rhyming weather forecast as being a whole load of superstitious baloney, when I learn that since meteorological records began, there have only been two years when the legend of St Swithun did not get it right. So lesson learnt! Never underestimate a Bishop of Winchester.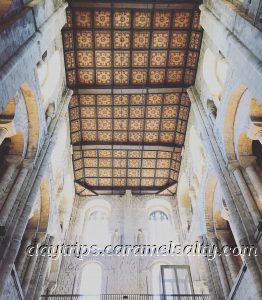 And so my adventures around Winchester shall continue in Part Two. I think its time for me to find out more about the Normans and their powerful Bishops.
Other Related Blogs
Things You Ought to Know
Tube Map and City Mapper are free apps that provide London maps, route planner and train/ bus times from your nearest stop.
Transport for London is cashless. Only Oyster Cards, purchased at stations, or

contactless

cards are acceptable.
Catch a train to Winchester using Trainline's website for train times, fares and advance ticket purchase. Discounted off-peak fare with Network Rail Card.
Starting your journey from

Clapham

Junction saves around £10 on the return ticket.
Winchester Cathedral (website) – open daily. Fee applies, but it includes a tour and the ticket is valid for a year.
St

Swithun's

Chapel has no official website. I think it's open daily, during the day time from about 10:00