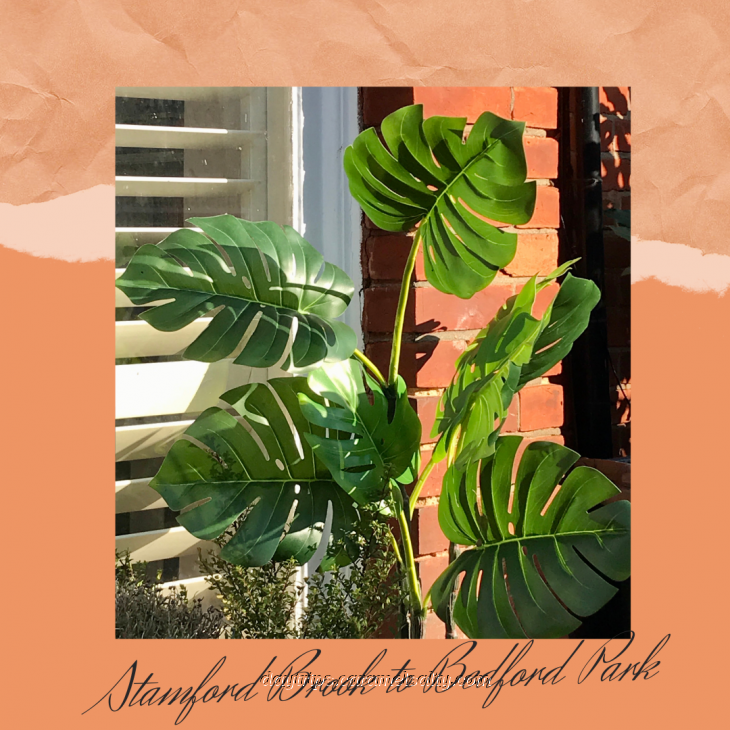 Stamford Brook to Bedford Park
London is littered with clues of its many lost rivers which now flow underground. One such is [1] Stamford Brook Station whose name is eponymous with the river that gives its name to the area between Hammersmith and Chiswick. This charming little station with its little patio garden at the entrance made underground history in 1964 when the first ever automated ticket barriers was installed in its green Victorian tiled entrance hall. And nearby is [2] Ravenscourt Park, to which Stamford Brook was diverted to, to feed the moat around the 12th century manor that once stood there.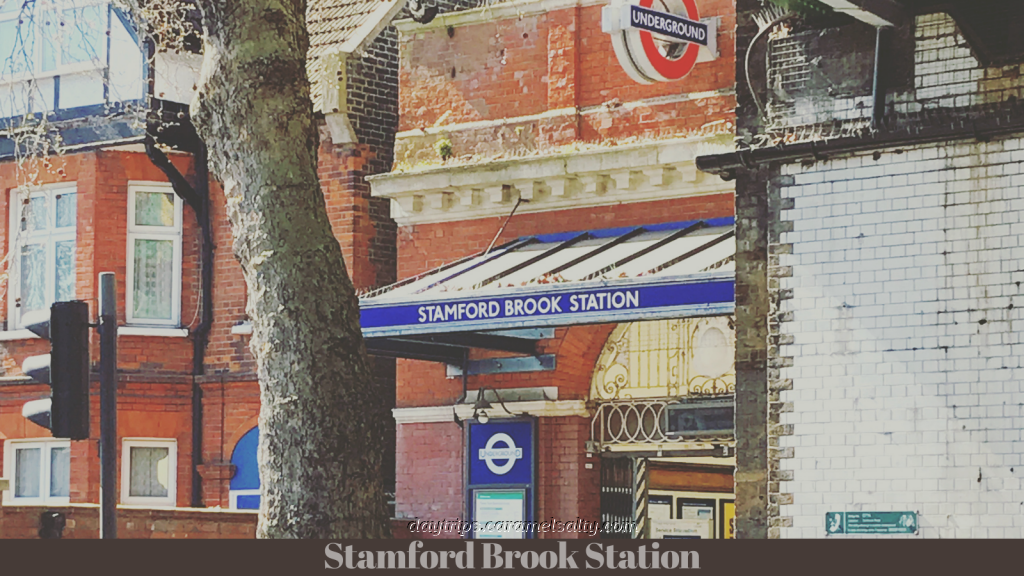 Start of Walk: Outside Stamford Brook Station, Zone 2, London
End of Walk: Turnham Green Station, Zone 2, London
Cost of Day Out: Cheap
History Content: Moderate
The quickest route to Ravenscourt Park is via the quiet and picturesque [3] Ravenscourt Gardens. But even in this secluded neighbourhood, I manage to find two architectural talking points. The first are [4] Hamlet Gardens – a set of solidly built blocks of flats in Victorian red brick which would not look out of place in Mayfair. The other is the Art Deco [5] Royal Masonic Hospital, which after being named best building in 1933, was mothballed in 2016 after a failed private hospital venture, leaving the NHS with a £15m bill.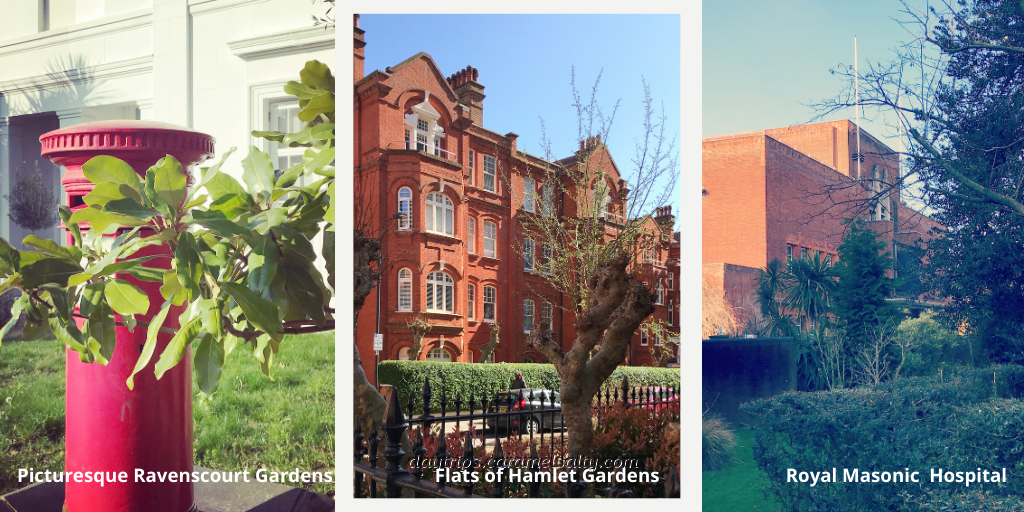 Ravenscourt Park occupies the 33 acres of the medieval manor of Pallenswick. Alice Perrers, mistress of Edward III, was arrested here in 1349. Since then, the manor has changed hands several times. Thomas Corbett renamed it to Ravenscourt in 1747 as a pun on "corbeau", which is French for raven. When the last owner, George Scott, died, surrounding residents used a clause within their lease to make it expensive for development, thus ensuring the park was saved for the public to enjoy till today.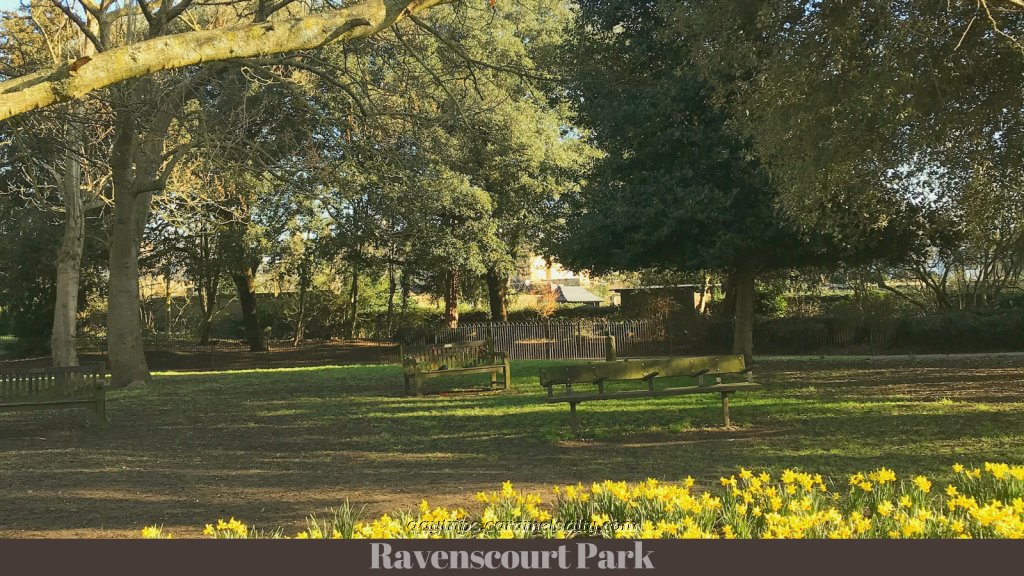 The original moat is now a duck pond. On the far side of the park is the ancient track of [6] Paddenswick Road which leads to a tiny triangular lawn at the bottom of [7] Askew Road. This is [8]Starch Green which once was a brick pit filled in by a stream that flowed down Askew Road. As its name alludes to, this freshwater pit supported a laundry business around it. As for the river, I couldn't establish its name, although the nearby pristine in white, luxury flats named [9] Oak Brook Lodge may provide a clue.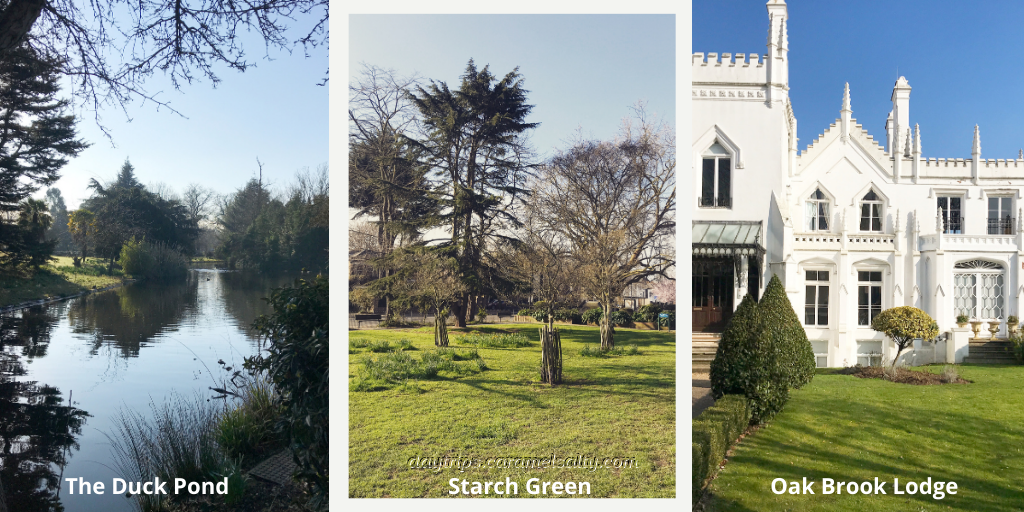 At Starch Green, there is an inscribed fence post with the name of a previous resident of [10] Bromsgrove Villas. I'm not sure when the cherry tree was planted outside his home, but I hope like me, that Dr Pope who lived here in the late 1800s enjoyed its cheery pink blossoms every spring.
Further down is the [11] Duchess of Cambridge (now just The Duchess). Apparently, it was renamed relatively recently after Kate Middleton. But when it was known as the Queen of England, the horses that pulled London's buses were stabled across from it until petrol engines replaced them at the turn of the 20th century. The initials of that bus company still remain in the stonework of [12] No 6a, Stamford Brook Road.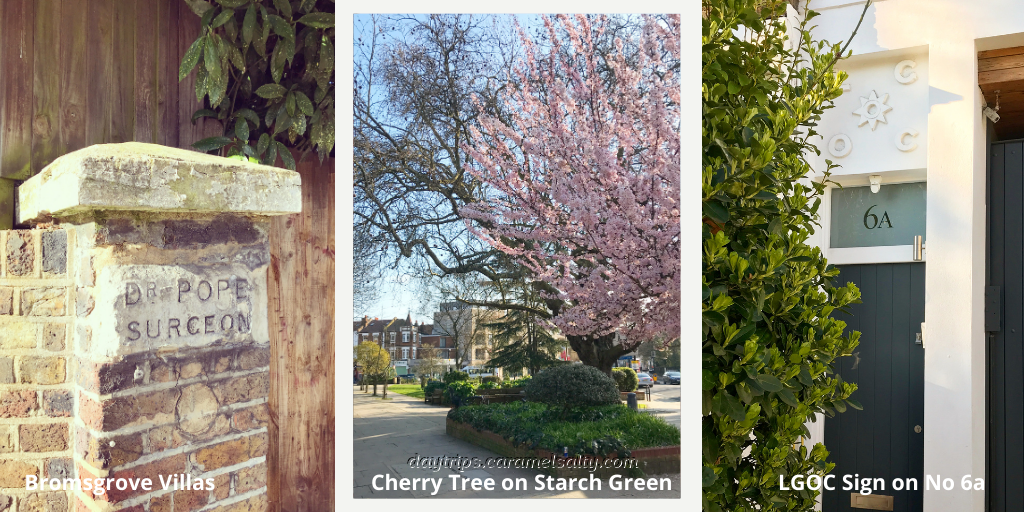 Surely a road named after the river I am seeking will lead me to this still elusive waterway. But for more clues, I have to first wind my way through Stamford Brook's brick making history. This takes me past St. Mary's church (now converted to flats) whose stone was ceremonially laid by the Duchess of Teck, a first cousin to Queen Victoria. Across from the church is a quaint cottage that looks far older than everything else around it.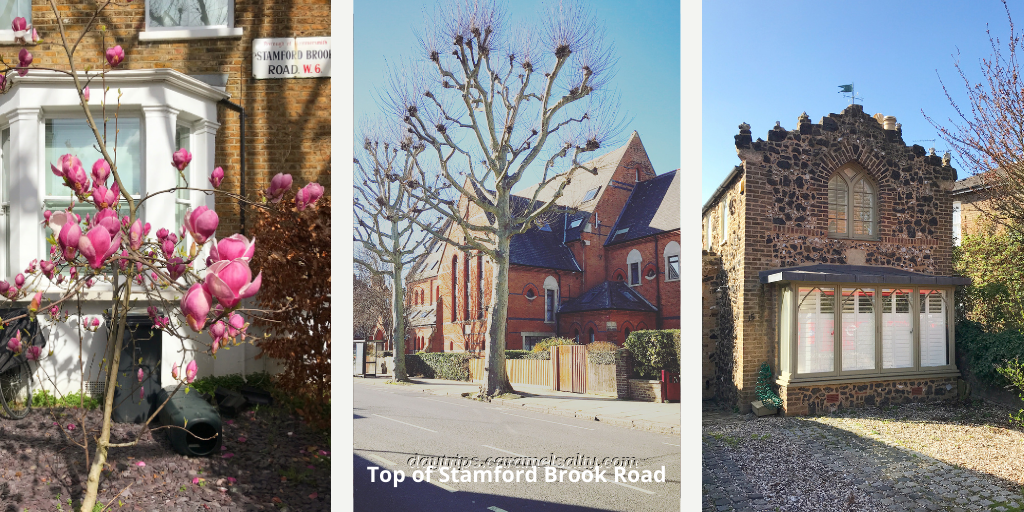 Turning into the broad curve of [13] Flanchford Road, I find some well-appointed family homes. Bearing in mind that it was expensive to transport bricks in those days, many of these houses would have been built with local bricks. And in Stamford Brook, the largest of these brick works was that of Thomas Hussey, with 50 acres located around [14] Wendell Park, another much enjoyed open space gifted to the public in the late 19th century.
There are no brickworks here any longer as Hussey had to shut it down after complaints of drunkenness, bawdiness and the never ending smell of fat. The area is now covered with wide streets, large houses and more leisurely pursuits like the tennis club tucked away on [15] Hartswood Road.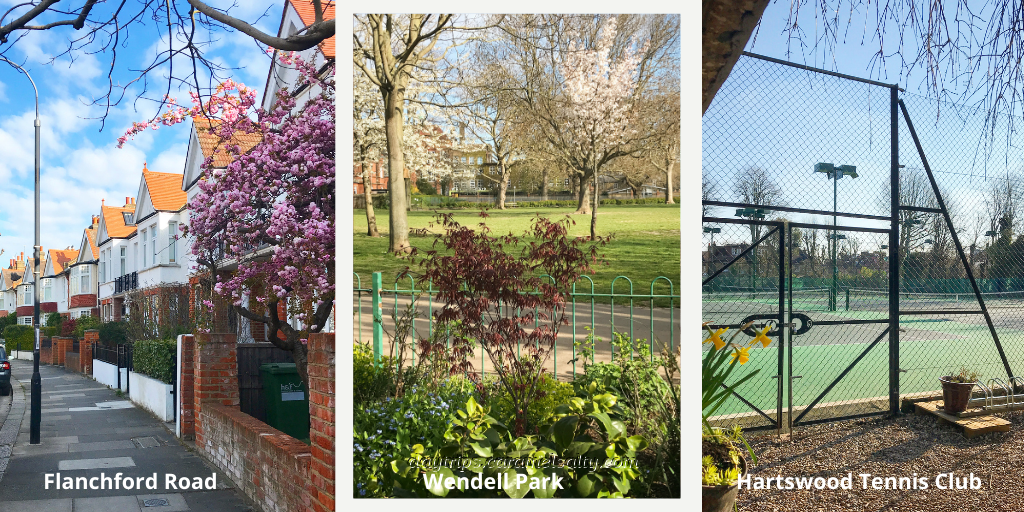 Hussey was obviously a wealthy man given that he employed up to 250 men and boys who produced around 7 million bricks a year. So, where would a man like him live? According to this blog written by one of his descendants, he bought the large 17th century house named [16] The Brook by [17] Stamford Brook Green. In 1901, about 10 years after ceasing his brick works, he rented the property out to the artist Lucien Pisarro. The house is still there, although it is undergoing renovations as I write. And the green is still there too.
But where exactly was the brook? The Pisarro trail leads me to Lucien's father Camille Pisarro. He too lived here, but at [18] 62 Bath Road which lies past the green. From his flat roof which I can no longer spot, he painted scenes of Stamford Brook as it babbled over the green. This therefore suggests that the river cut across the green in the general direction of King's Street in Hammersmith. Some even say that Stamford Brook may have been a corruption of stoney ford, after the bridge over the brook at King's Street.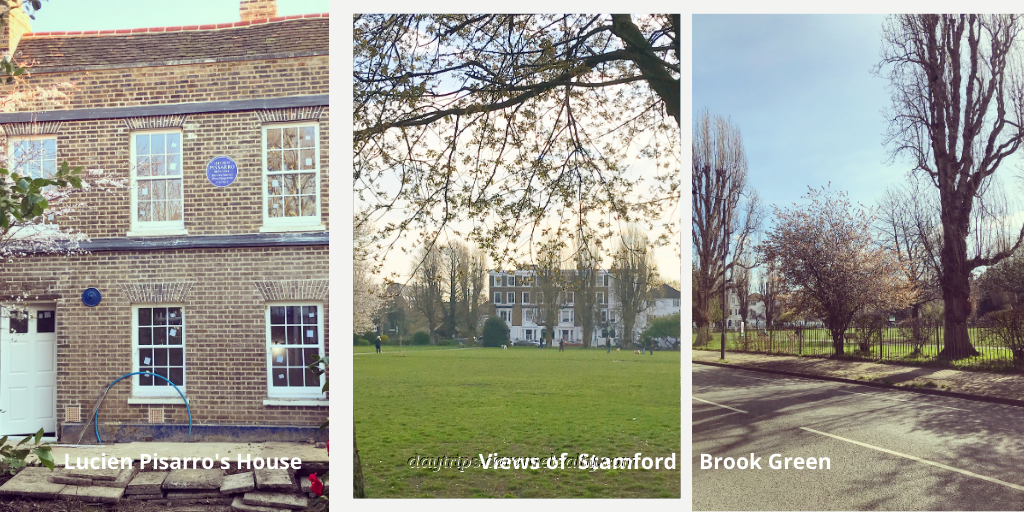 A village grew up around this common, which was set well back from the main road. In addition to The Brook, another large 17th century "country home" named Stamford Brook House also graced the green. Later, Stamford Brook Green would denote the eastern most point of the borough of London, with [20] Emlyn Road marking the boundary between London and Middlesex back in 1888.
Stepping across Emlyn Road into what was once ancient Middlesex and now modern London, I notice that Stamford Brook Road changes its name to [21] Bath Road. This was originally the Roman track leading west out of London, surrounded by the thick forest of Middlesex in which wolves and wild boars roamed. Today it's only lovely red brick houses on either side of Bath Road. Red bricks I learn, come from the top layer of London's clay, in contrast to the yellow bricks which come from deeper down.
There are some little nuggets along [22] Bath Road. No 48, with its lovely palm fronds is a designated National Trust Building of some kind. A pretty cottage further down proudly states its year of build in 1894. The houses on the other side of the road begin to become more prominent in size and start to take on a distinctive Queen Anne style.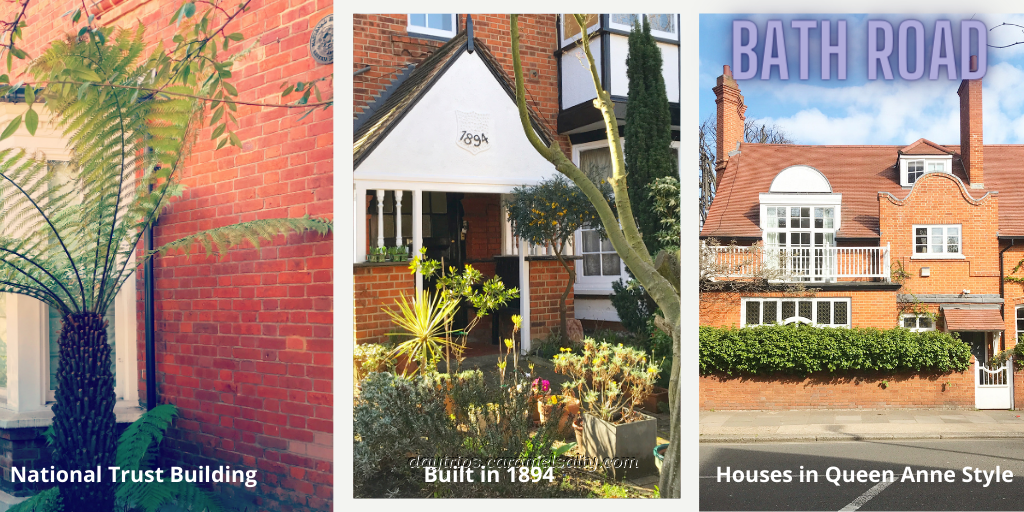 My curiosity whetted, I venture into [23] Abinger Road to find myself in another world. When I spy a very stylish garage, I realise I must be in a conservation area. And sure enough, I am. After a demolition of a building in the area by the council in the 1960s, local residents moved to seek listed status for [24] Bedford Park, which Sir John Betjeman once described as the most significant suburb built in the western world.
The park was built in 1869, and was the precursor of the modern small house. The lovely broad roads are not always regular, and that's because it was built around the trees it was trying to preserve. And there are indeed some wonderful trees in this area. Not to mention the beautiful family occupied homes.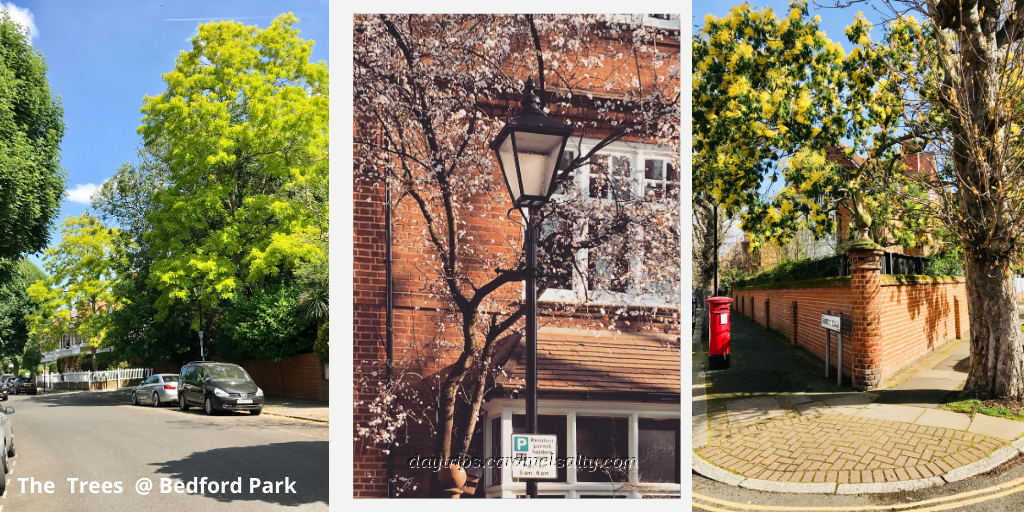 It is indeed a pleasure to lose myself within Bedford Park. A photo of its marketing campaign in its early days heralded it as the healthiest place in the world where the death rate was below 6 per 1000!! I found this photo on the [25] St Michaels and all Angels Church website, as this Norman Shaw designed church is the same one featured in that photo.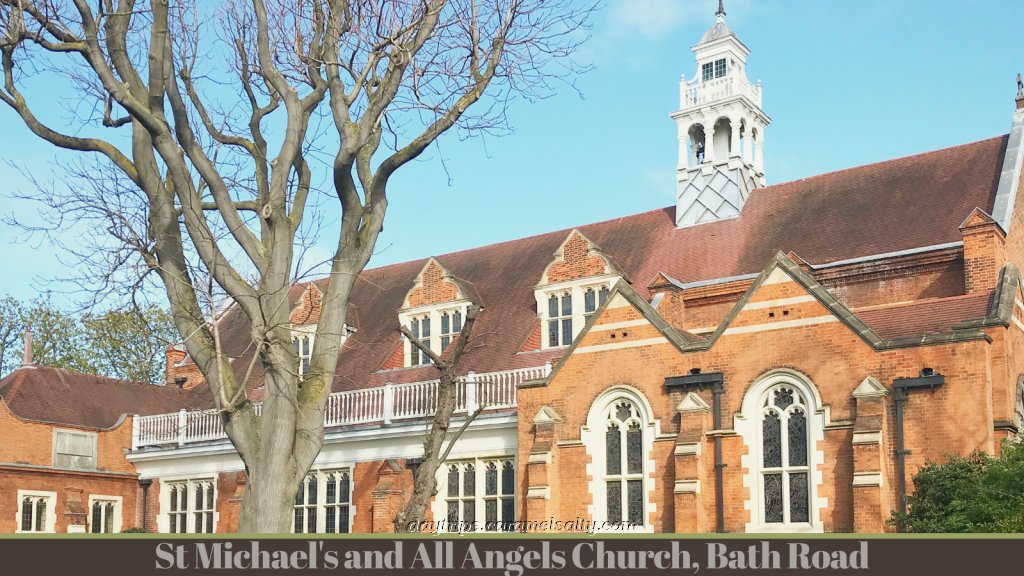 In a corner of the church garden is a dedication to Bedford Park's creator, John Carr. And there's an information board of Bedford Park on the pavement bordering [26] The Avenue. The final highlight of the walk is the opportunity to finally enjoy a cup of coffee on the sunny afternoon terrace of [27] Trinity Cafe, whilst enjoying views of Bedford Park and St Michael's church. And as for Stamford Brook, there is more of the river to come. But that's for another blog
Other Related Blogs Starting or Ending at Ravenscourt Park
Lower Mall – A Riverside Wander Between Two Medieval Manors in Hammersmith – a walk through a medieval to 19th century Hammersmith landscape along the Thames to Ravenscourt Park.
Goldhawk Road to Ravenscourt Park – highlights of part of the "Devil's Highway", ending at the delightful Ravenscourt Park.
Some Handy Stuff To Know
Tube Map and City Mapper are free apps that provide London maps, route planner and train/ bus times from your nearest stop.
Transport for London is cashless. Only Oyster Cards purchased at stations, or contactless cards, are acceptable.
If you would like to avoid public transport, then cycles for hire are available.
Trinity Cafe – 6 Bedford Park Corner, Chiswick, London
Bedford Park Society (website) – for more photos of Bedford park