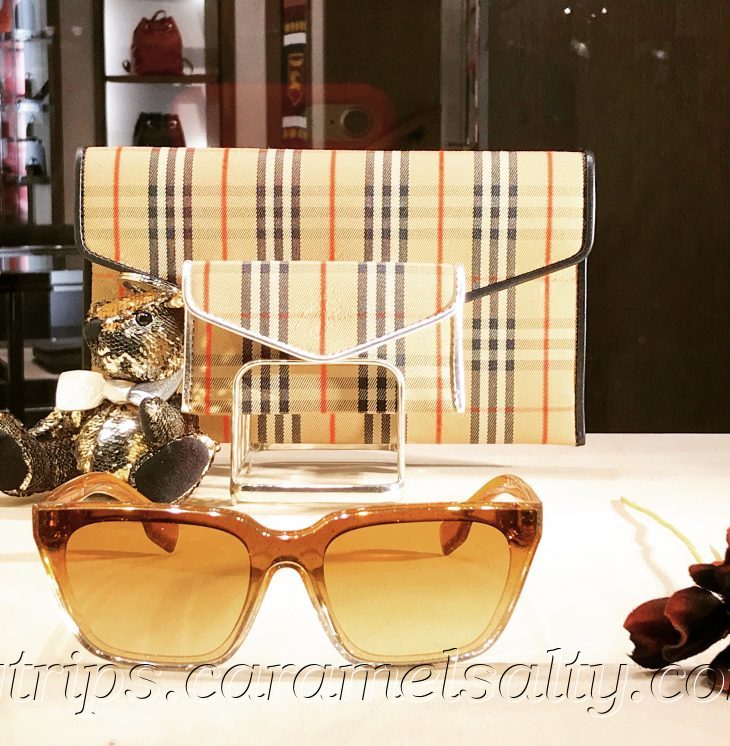 New Bond Street (Part Two) – License To Shop
200 years separate them. But both live only a wall apart from each other. One stuck to his long German style wig, whilst all around him wore the fashionable tied back wigs. The other set a trend with his colourful scarves. One kept his audience spellbound by his wonderful oratorios, the other mesmerised the world with his amazing electric guitar playing.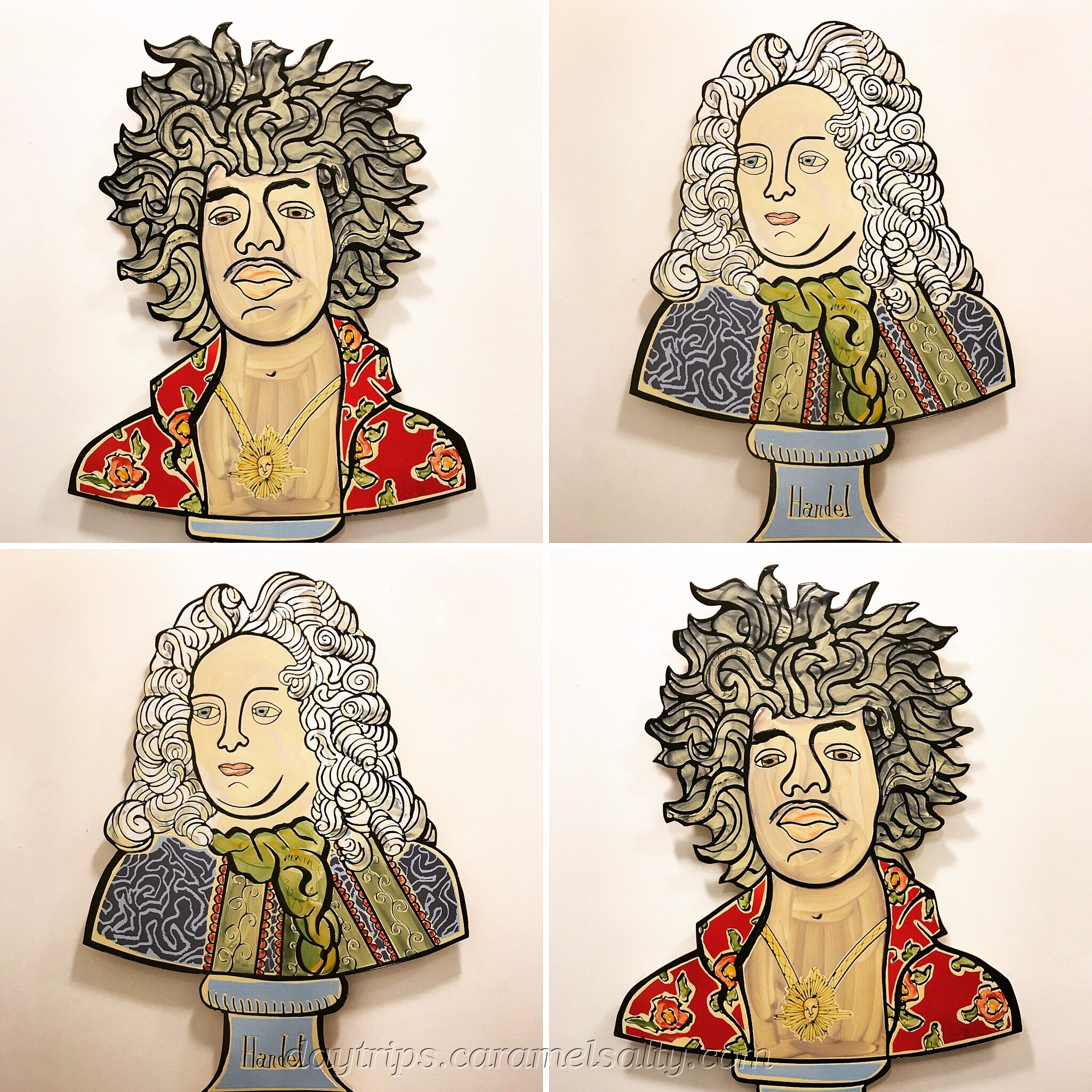 Start of Day: Bond Street Station, Zone 1, London (A continuation of Part One)
Cost of Day Out: Cheap (without any shopping)
History Content: Still Top Secret
I am at the [1] Handel and Hendrix museum. Handel may have been born a German, but he becomes a British citizen in 1727, lives to a ripe old age, and lies buried at Westminster Abbey (1759). Jimi, on the other hand, was an American who comes over in 1966. He dies, aged 27, in 1970, in London, from a drug overdose. His short spell in London is summarised rather evocatively in this article.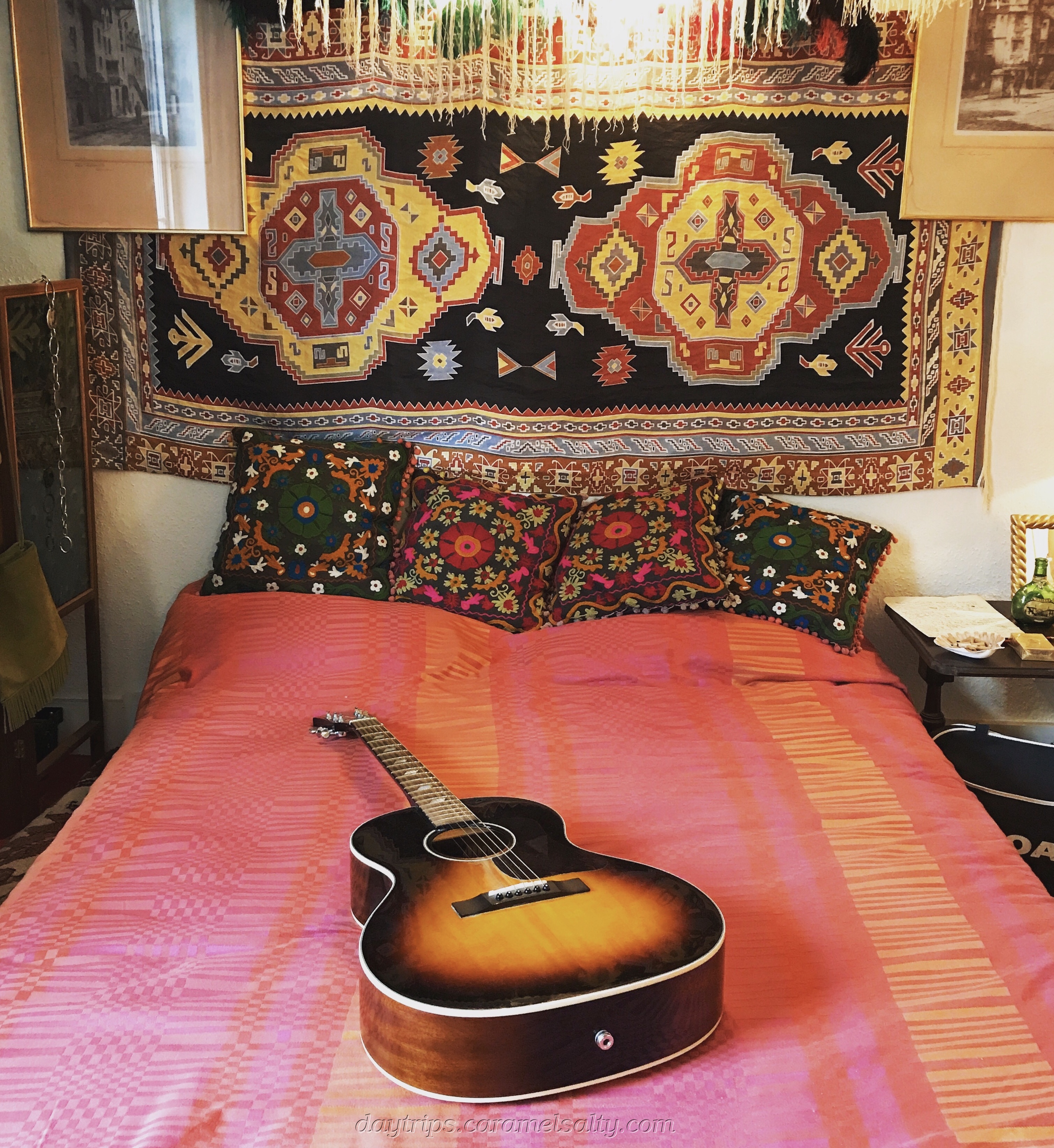 The museum very cleverly contrasts the lives of both men. There is a short clip of Hendrix's memorable performance of the Star Spangled Banner (long clip here). In the Handel section, classical music is continuously playing in the background. When Charles becomes King one day, I will listen out for Zadok the Priest (Golden Jubilee performance here), which has been played at every coronation since George II.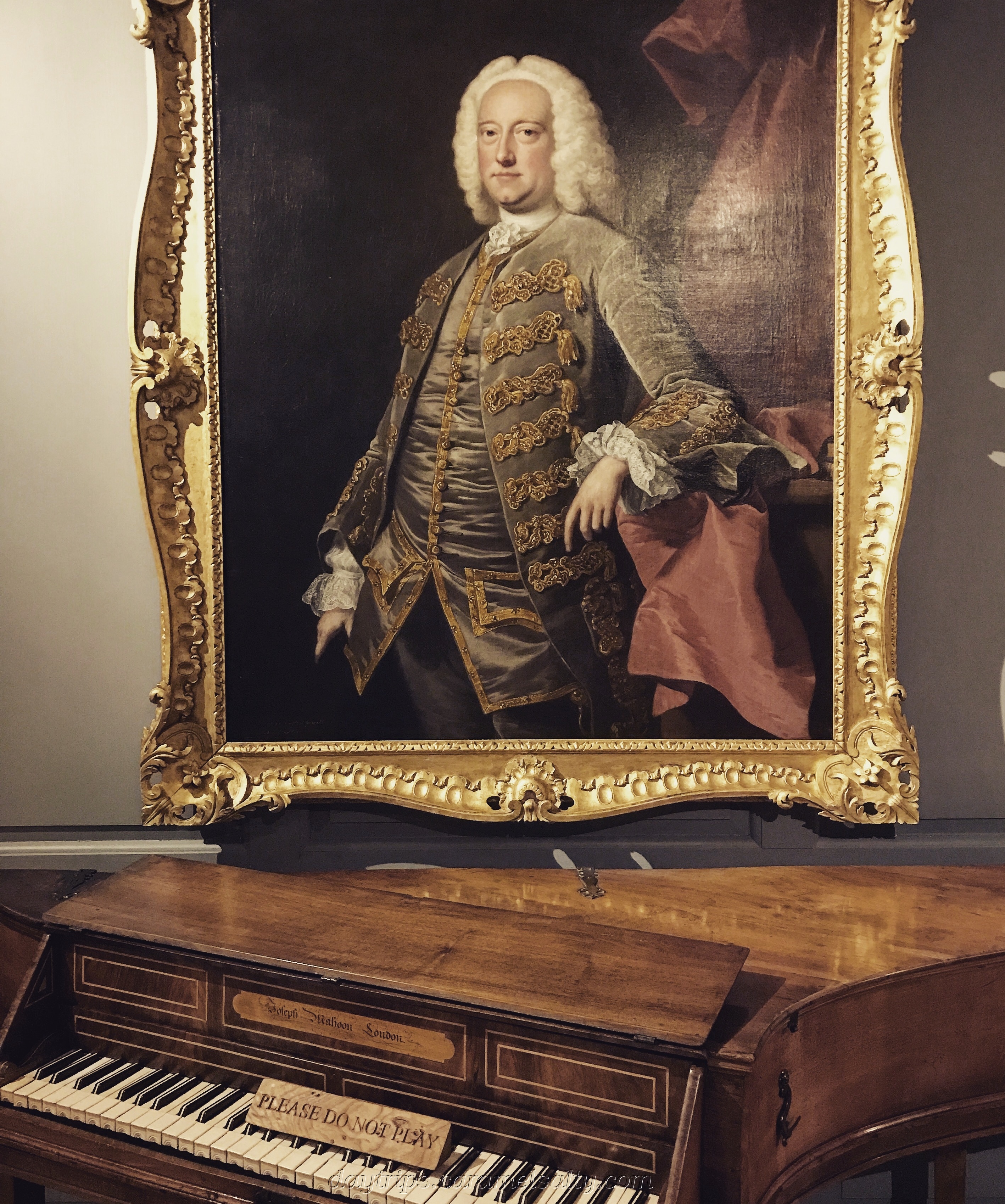 To return to New Bond Street, I wander along [2] Lancashire Court, a cobbled passage which runs down the back of Victoria's Secret. It's narrow street and courtyard is filled with restaurants, some with al fresco dining. Mandatory heaters and woollen blankets keep the winter cold away.
I'm back again at the junction of New Bond Street and [3] Bruton Street to continue my parade down this street of sophisticated fashion. But first I do a double take when I see Winston Churchill and Franklin Roosevelt having a chat on a bench. Actually, it's a sculpture titled "Allies", erected to commemorate 50 years since the end of WWII.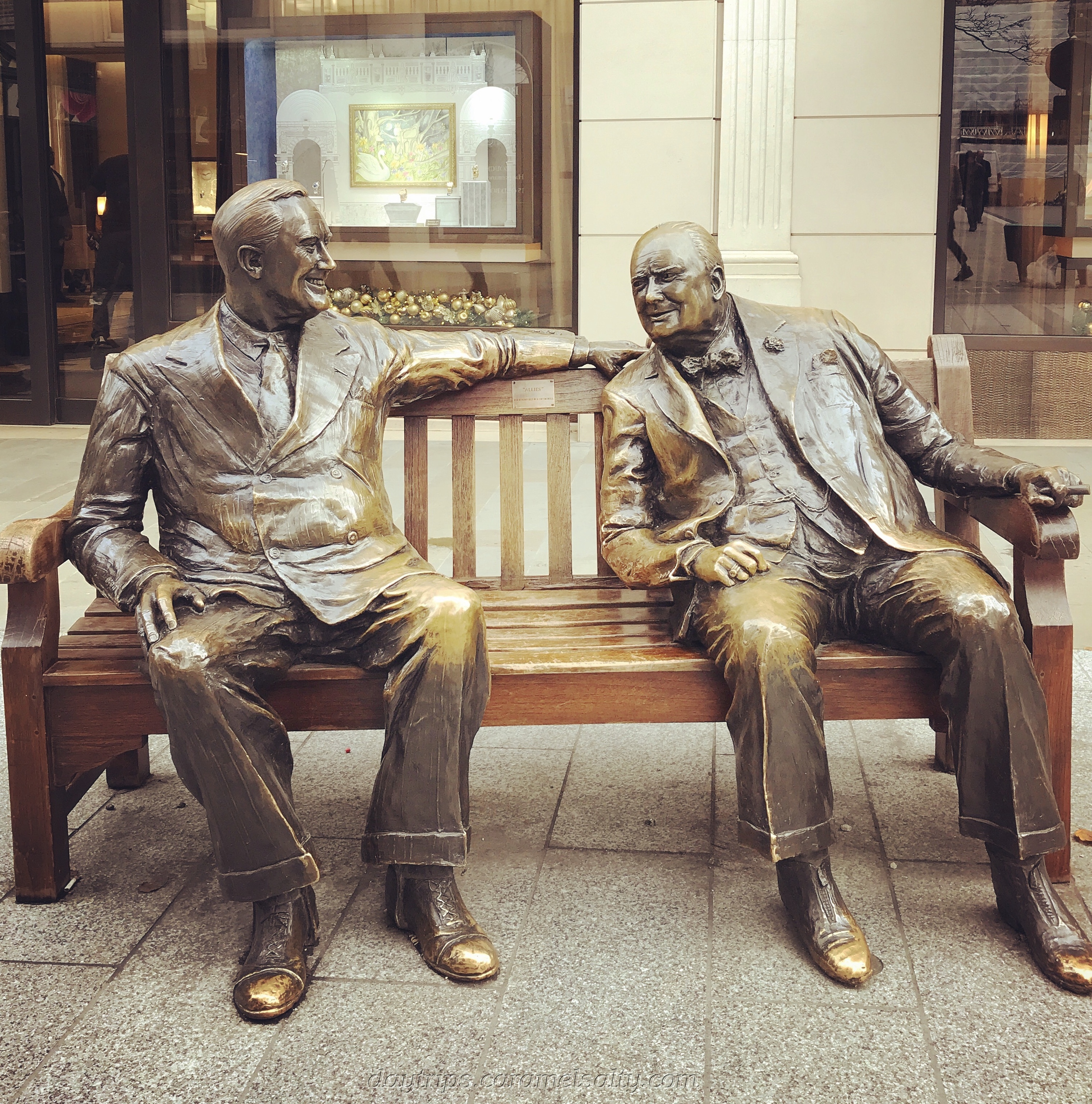 There is a British institution that I must intercept before I get on with my window shopping. I turn right onto [4] Grafton Street, by the [5] Givenchy store. Only to find another fabulous building at the corner of Grafton Street and [6] Albermarle Street. There is certainly no shortage of architectural gems on New Bond Street.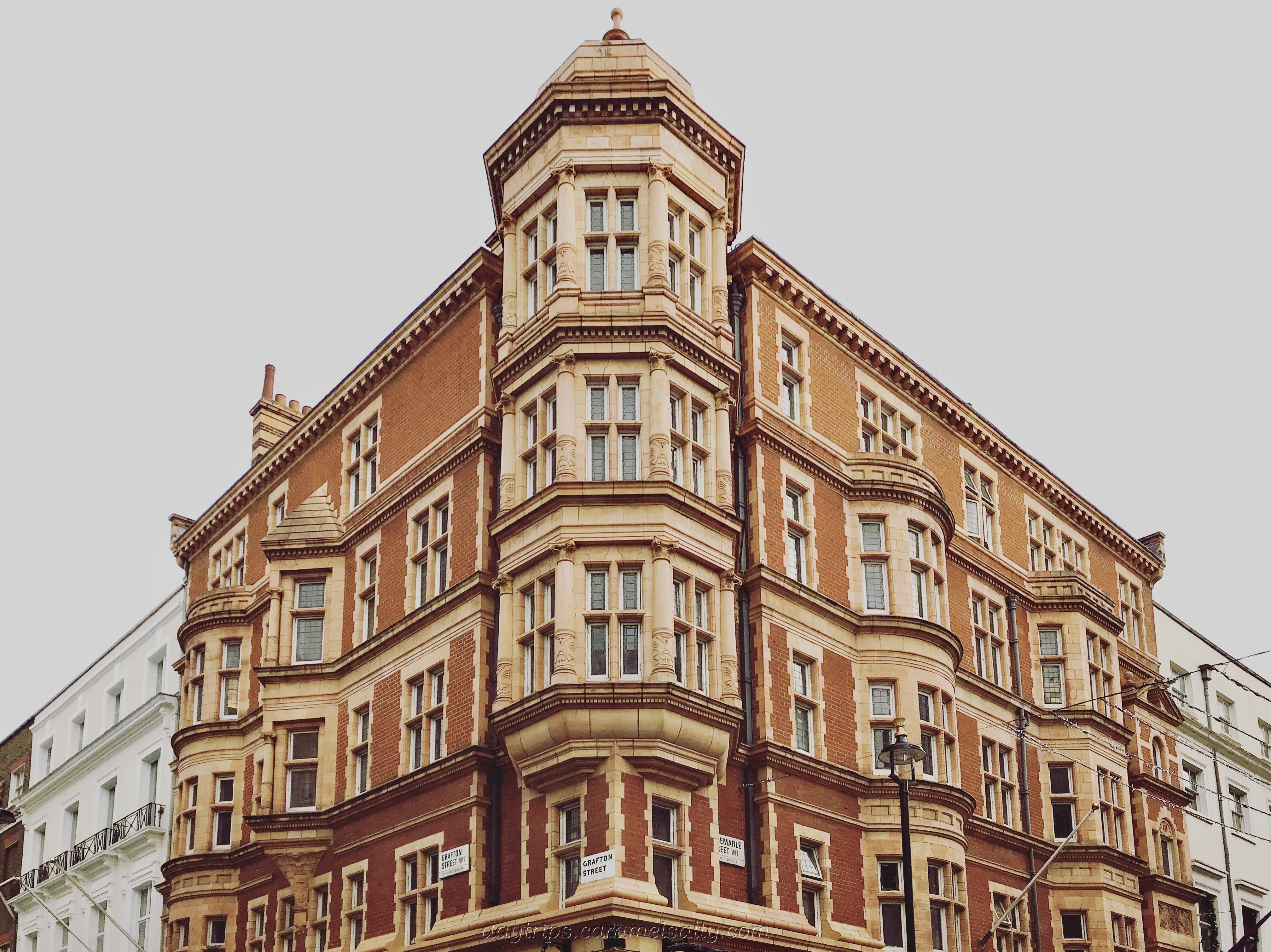 On Albermale Street I find the grand neo classical [7] Royal Institution (1799) whose purpose in life is to advance scientific knowledge. It's most celebrated scientist is Michael Faraday. For a man with little formal education, he sure discovers a lot (read about him here). It's not a stuffy museum at all. How can it be? When its first exhibit is a singing periodic table !!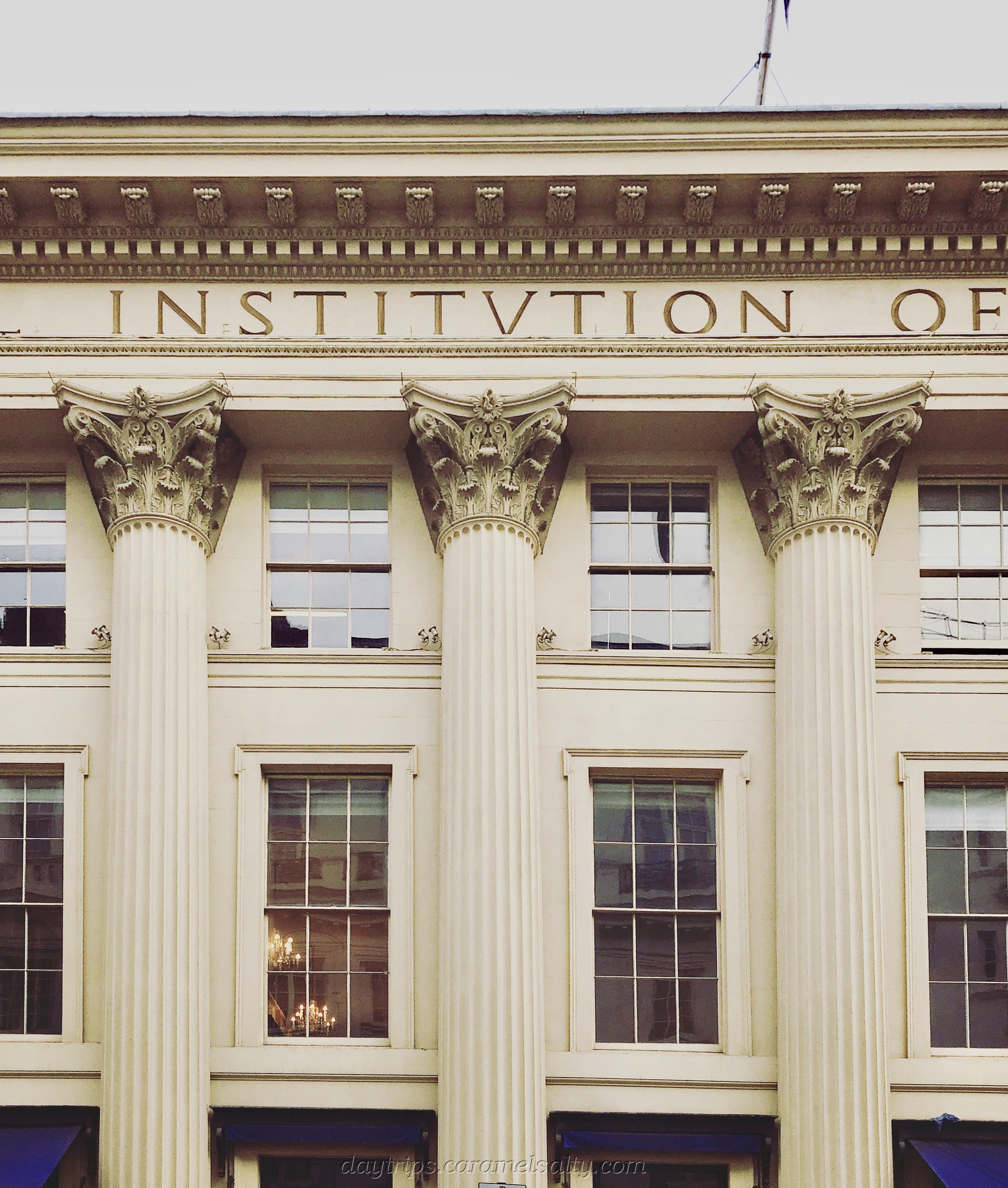 Other scientists are also mentioned, including Humphry Davy. I'm horrified to learn that until that point, the miner who pulled the short straw was sent down the tunnels on his own, to strike a match to test for lethal gases. It's only with Davy's safety lamp, that this practice stops. And Davy is immortalised in Mary Shelley's story of Frankenstein as Professor Waldman.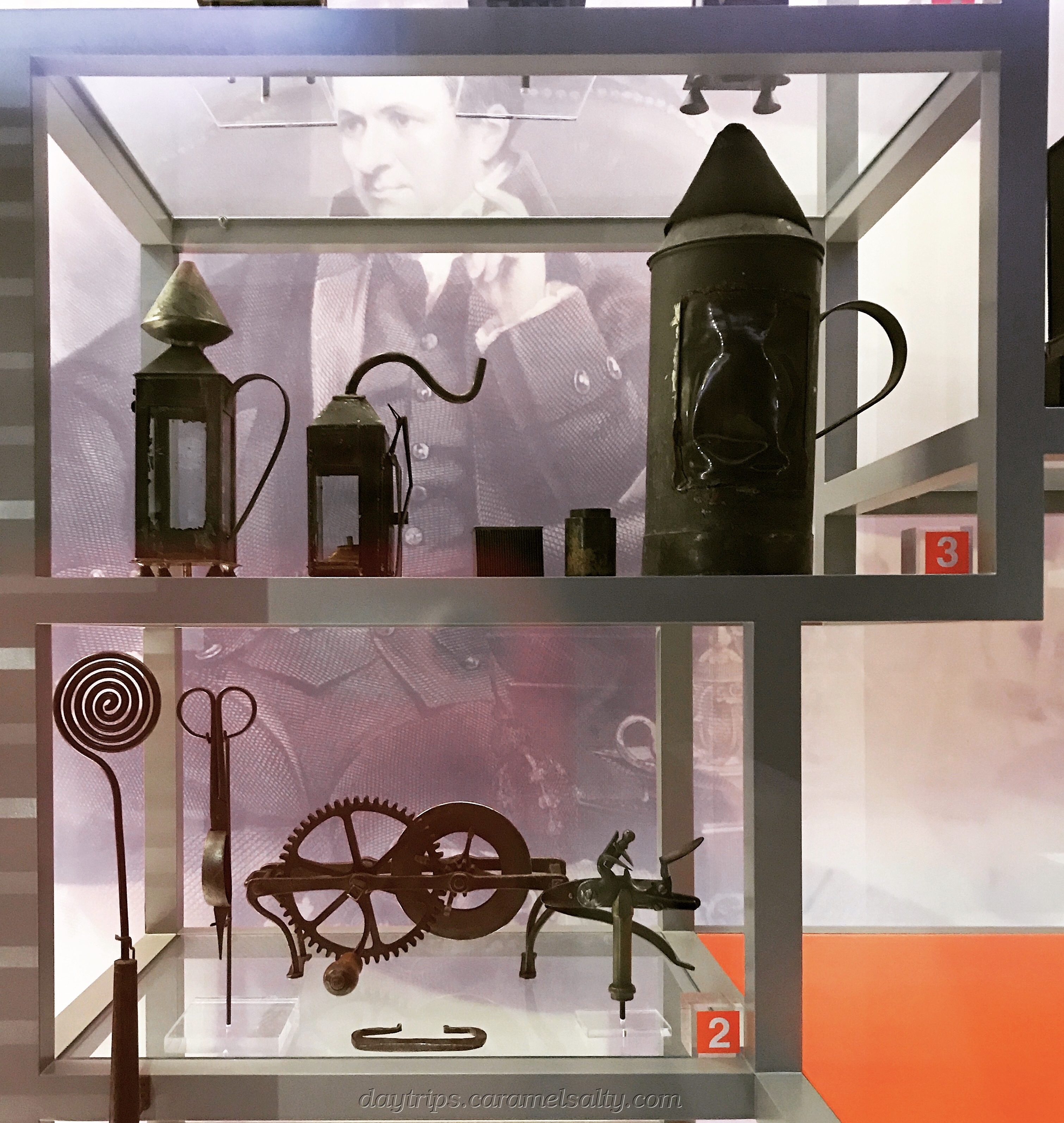 From Victorian scientists, I venture into a Victorian arcade next. The [8] Royal Arcade, the oldest shopping arcade in London, is a charming passage that connects Albermarle Street to New Bond Street. At the end of this glass roofed, peach and white stucco arched passage held up by ionic columns is the exquisite [9] Charbonel et Walker store. I pop in to inhale the divine smell of chocolate and truffles.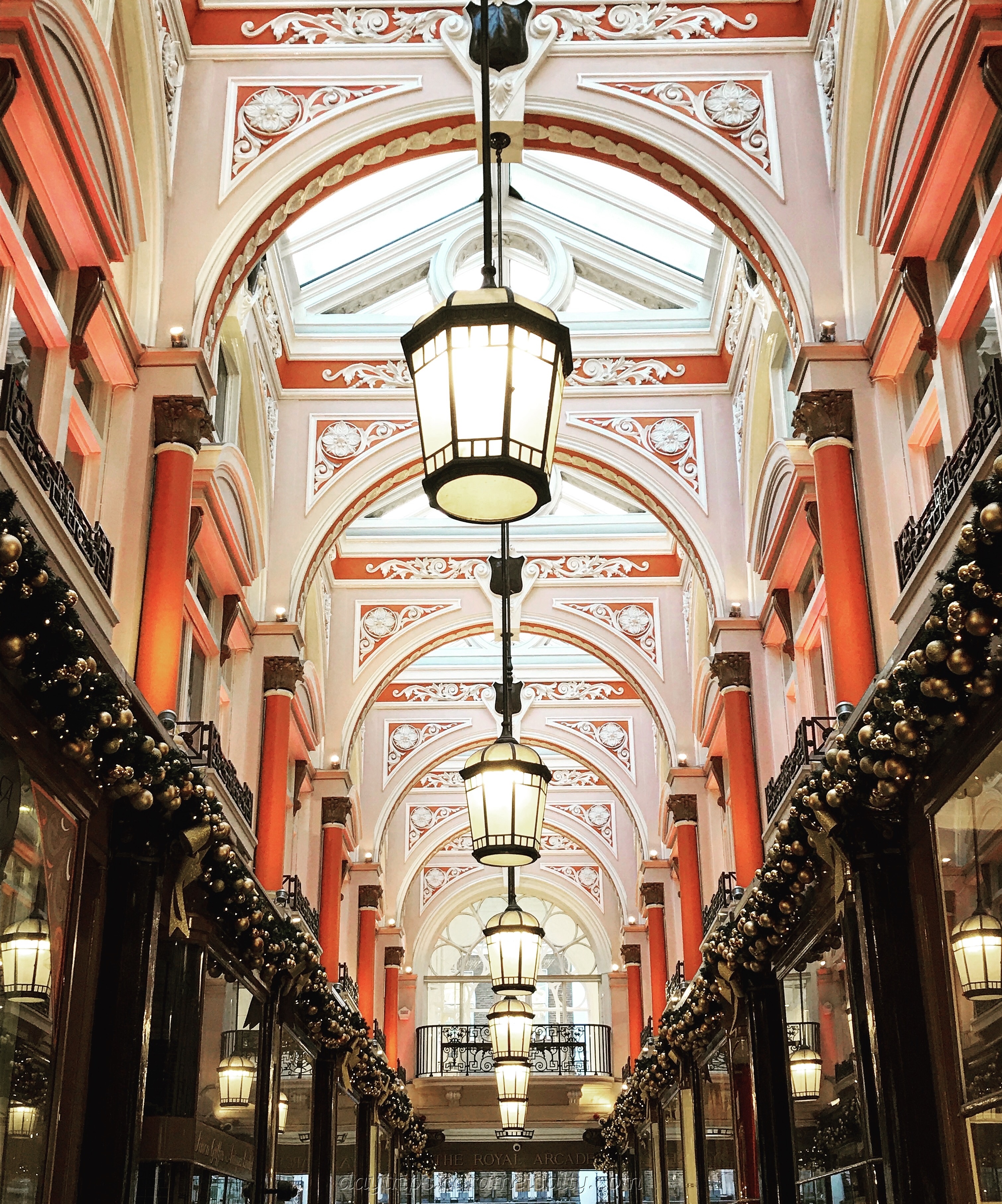 When I exit the Royal Arcade onto New Bond Street, I seem to have gone up in the world in terms of how much fortune I have to part with to buy an outfit. And the must have accessory, prominently displayed in every fashion store window, seems to be a well crafted handbag.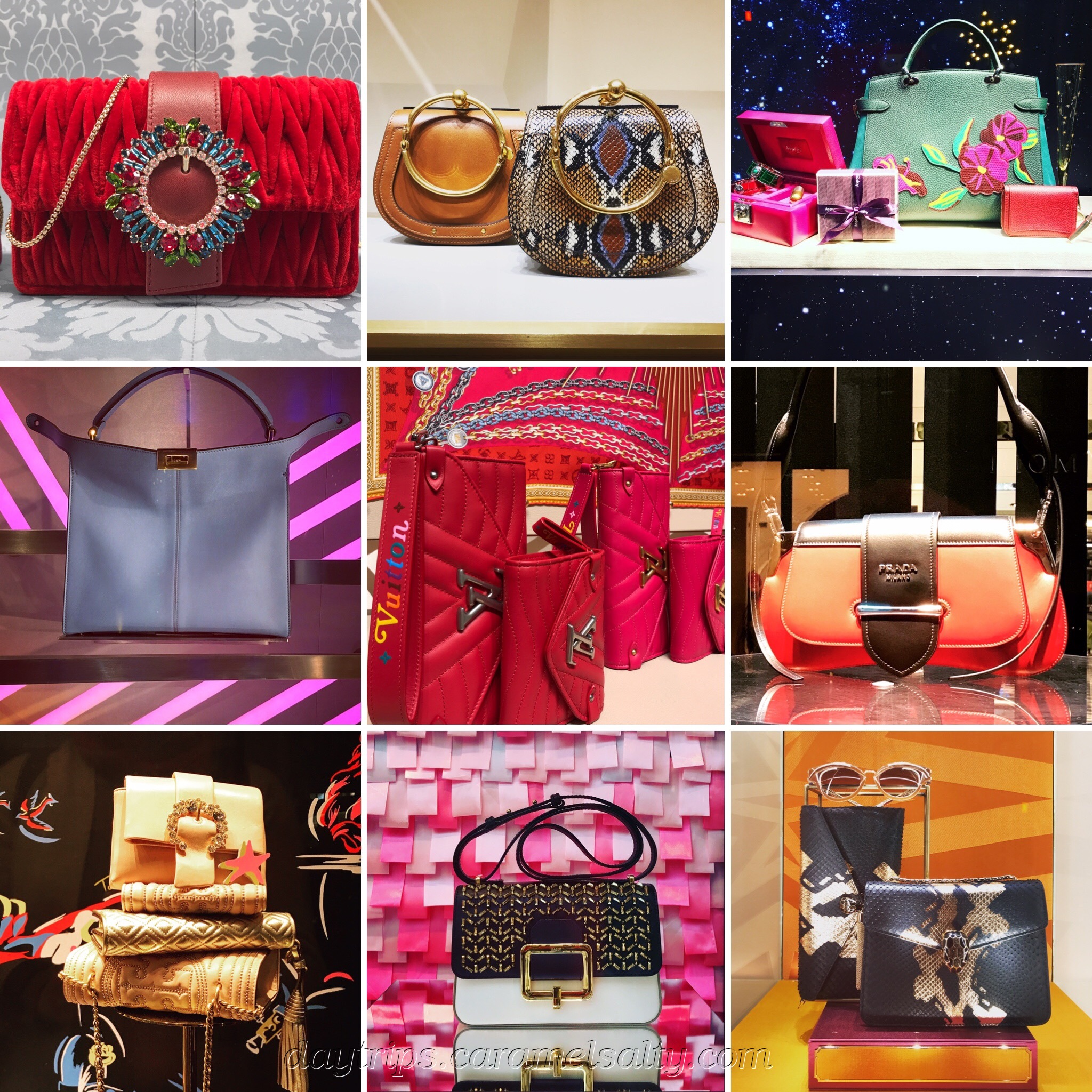 Across from [9] Tiffany's is a very elegant square which fronts [10] Ralph Lauren's flagship store. There is a sculpture of a horse and rider on this square. And a simple Christmas tree which brings a festive atmosphere to this white and magical spot on New Bond Street.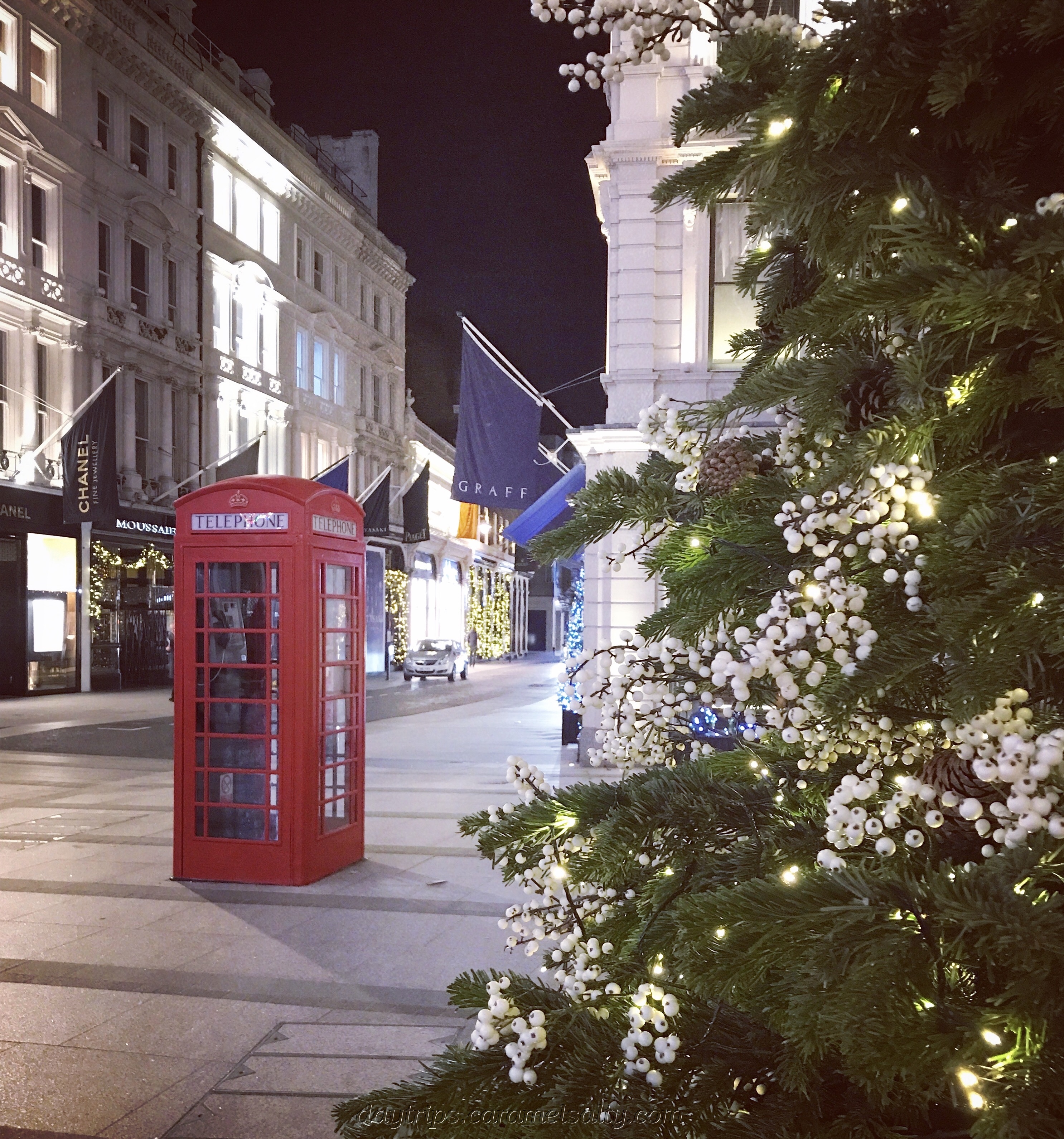 At the other corner of this lovely square, is [11] Salvatore Ferragoma in a building that resembles a Belgian town hall. It even has a Gothic bell tower, with the only carillon in London. The carillon does play, but only at the weekend or for special occasions. A touch of Europe in the middle of New Bond Street.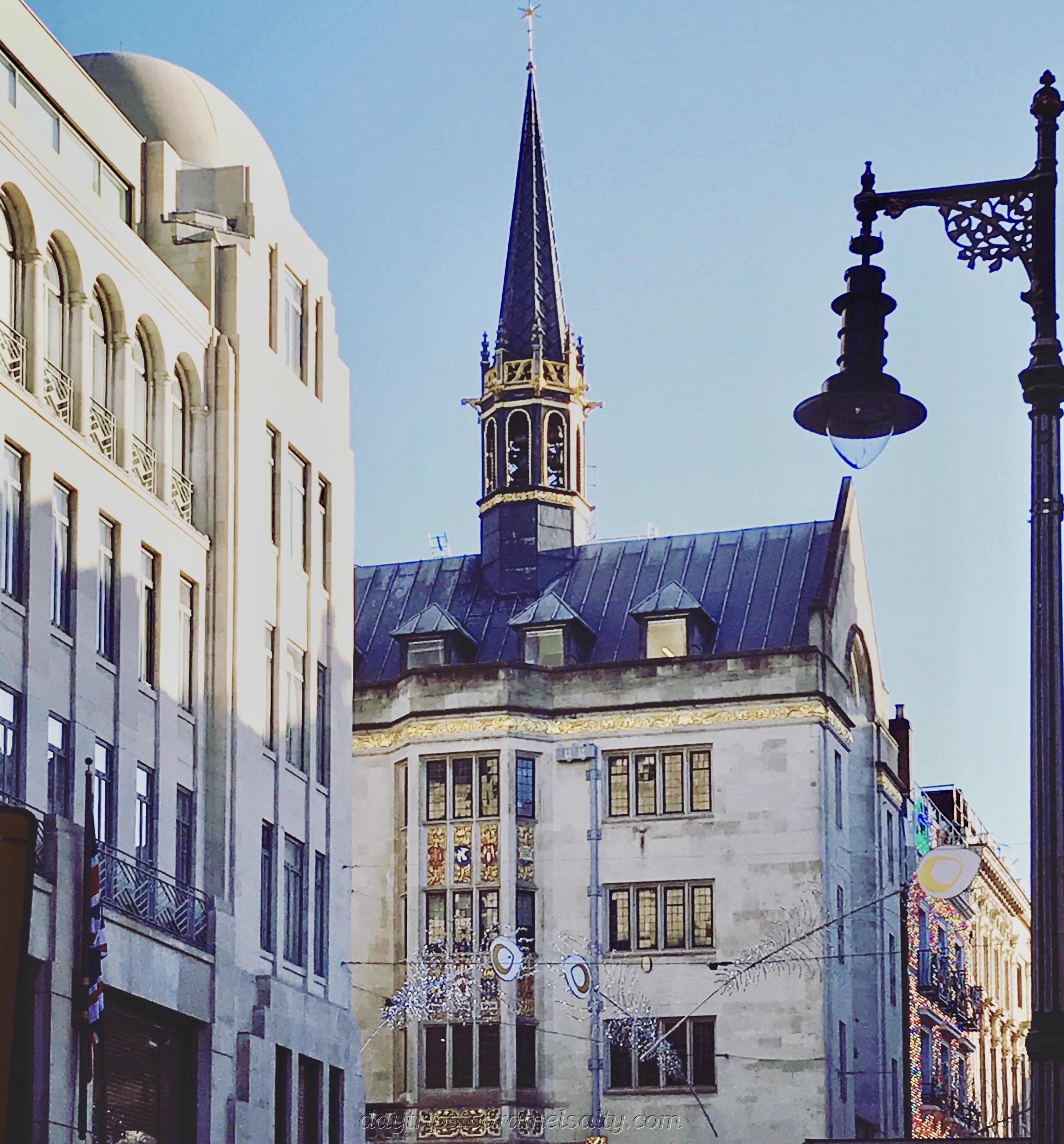 As dusk falls, diamonds and rubies in the store windows come alive, as they twinkle under spotlights. The audacious 2009 [12] Graff Diamonds heist, reported here, is one of the biggest in history ($65m). It begins with two well dressed men holding up the store with guns. The police conclude it soon after, when one of the robbers forgets his mobile phone which he wedges between the hand brake and driver's seat of the abandoned getaway car.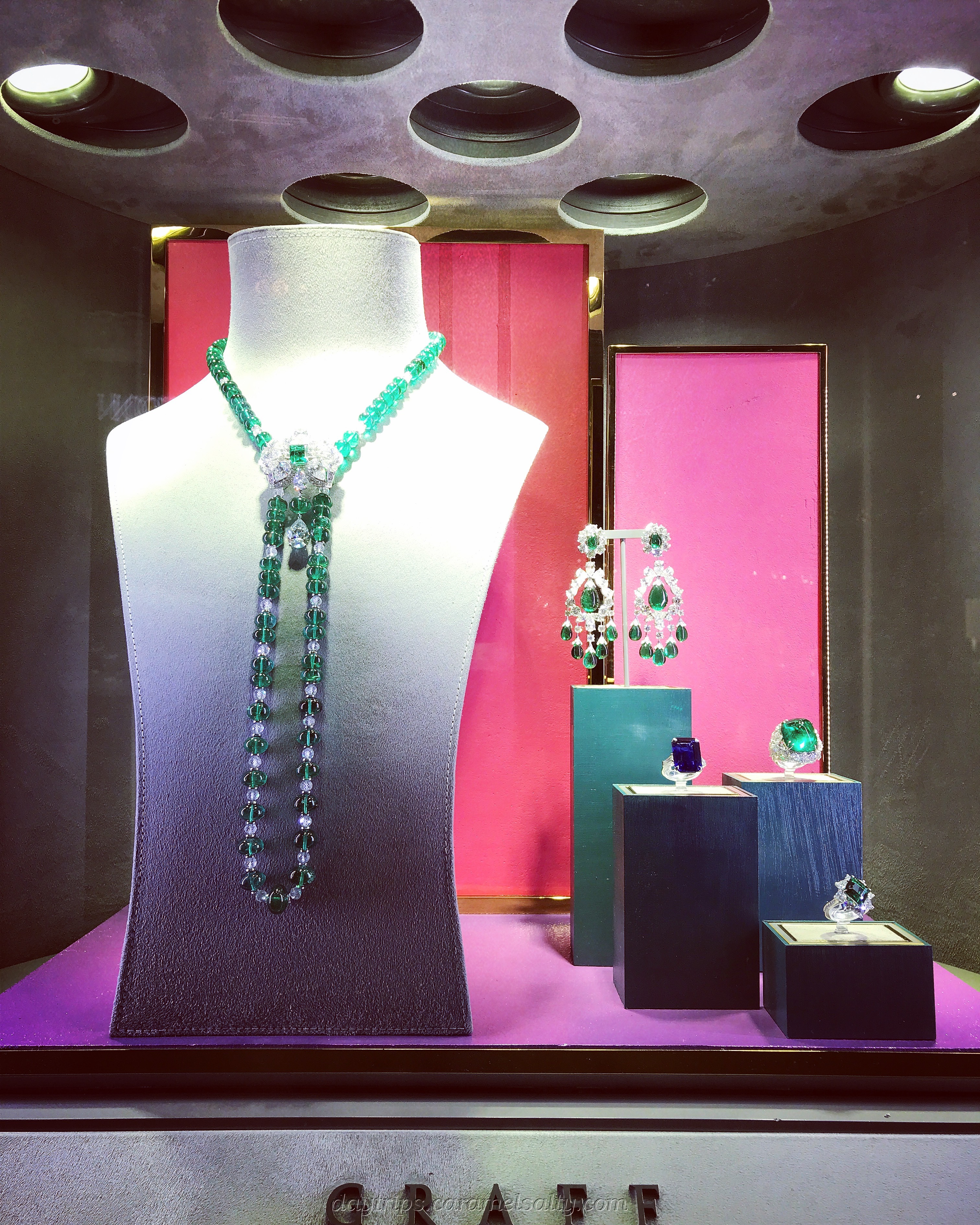 In the same year of the Graff Diamonds heist, Tiffany's collaborate with Softbank, a Japanese mobile phone operator, to produce a limited edition of 10 phones containing more than 400 diamonds. The price tag? Over 100 million yen !! Perhaps, if the robbers had one of these, they wouldn't have carelessly left it behind, enabling the police to phone  his mates.
However, by a long mile and half a foot, the largest glittering object on New Bond Street has to be [13] Stella McCartney's flagship store. It is my annual pilgrimage, to wander down to New Bond Street to see her store decorated from top to toe.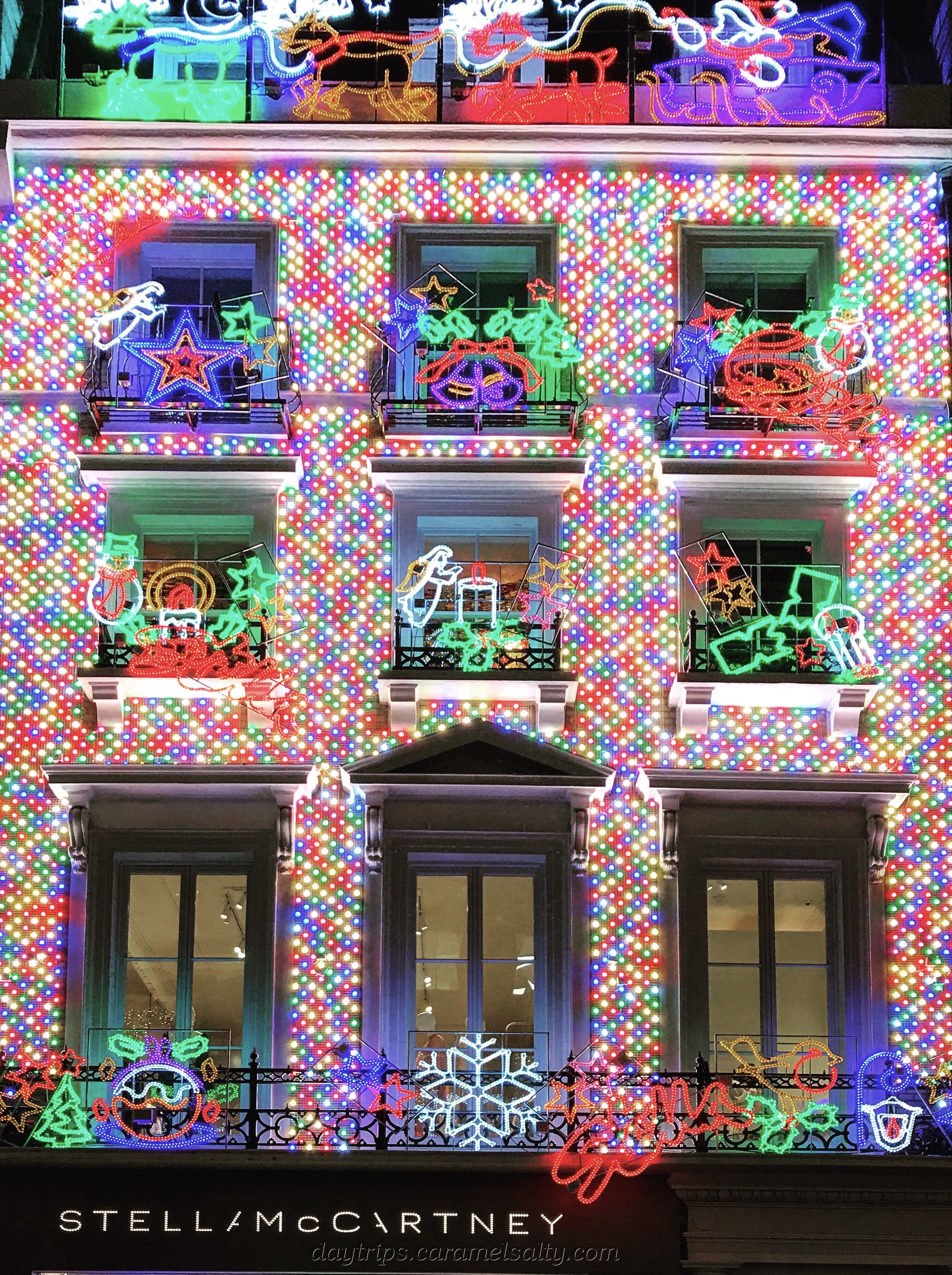 Window shopping can never get any better than this. Chanel, Burberry, Dior, Asprey, Valentinos, Gucci, Prada, Dolce Gabbana, Hermes, Givenchy, Church's, Hublot, Mikimoto. And more beautiful buildings, especially [14] Dolce Gabbana's.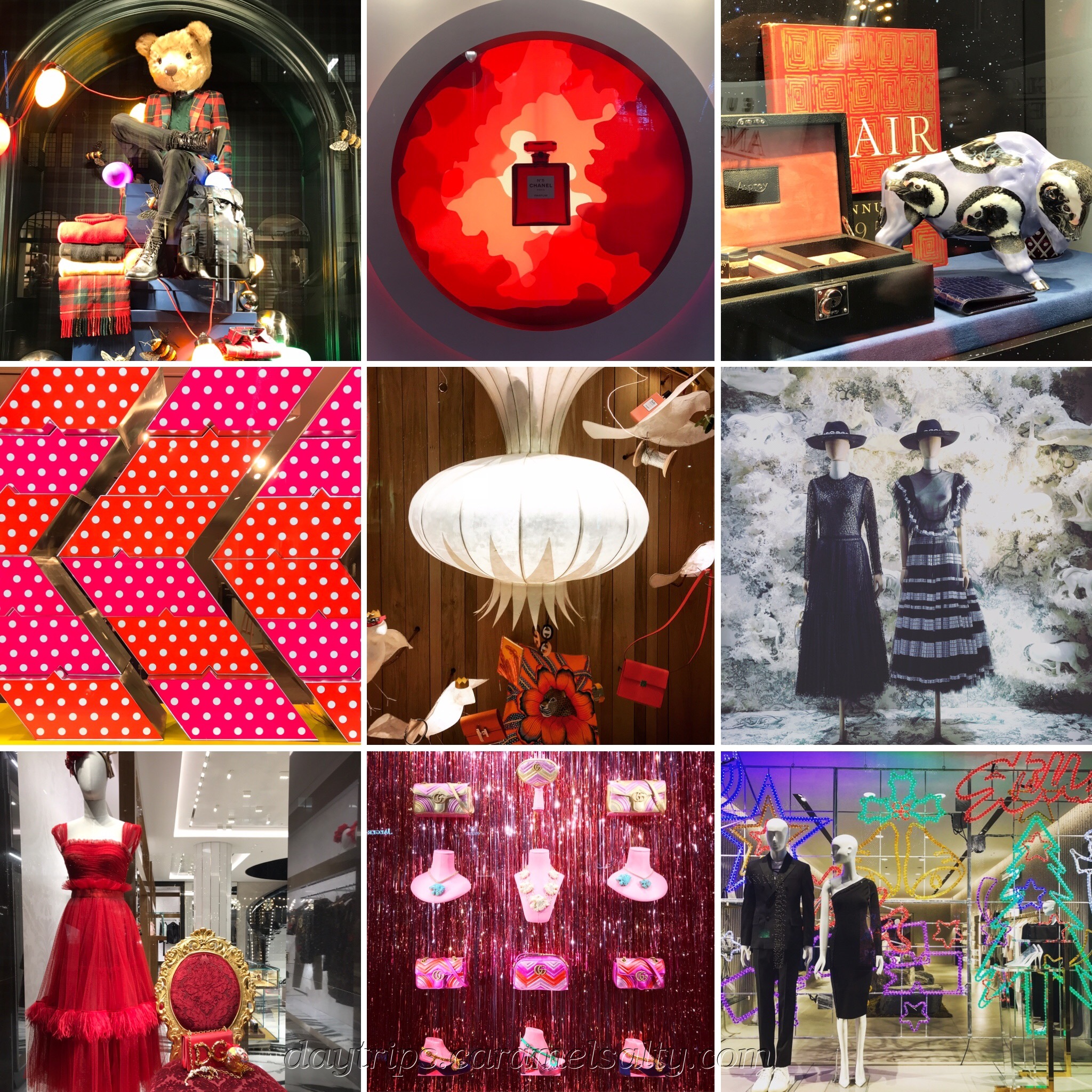 Are there anymore secrets to unearth before I leave? Yes. It's about three floors up, on the roof of No. 153, The Time Life Building, now a [15] Loro Piano branch. Four Henry Moore sculptures are engraved into the building's architecture. It was his desire that the statues would rotate. But the developers, they said "No".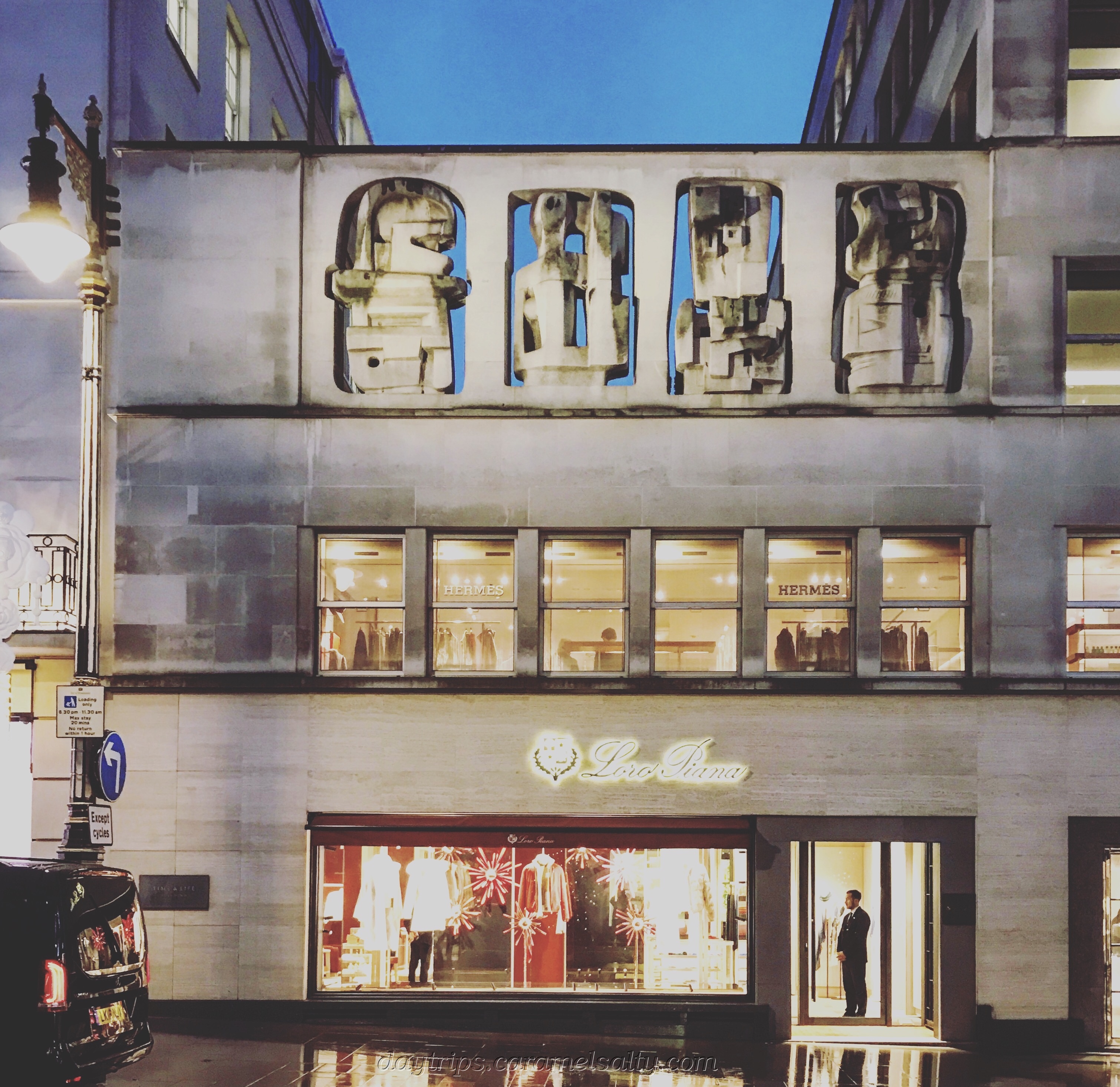 Spots of rain hit my little notebook, as I hurriedly write up my notes. Surprisingly, there has been so much more than just shopping on New Bond Street. The now steadily falling rain only serves to extend the glamorous shop windows onto the pavement. Time for some accompanying Water Music, by Handel, of course.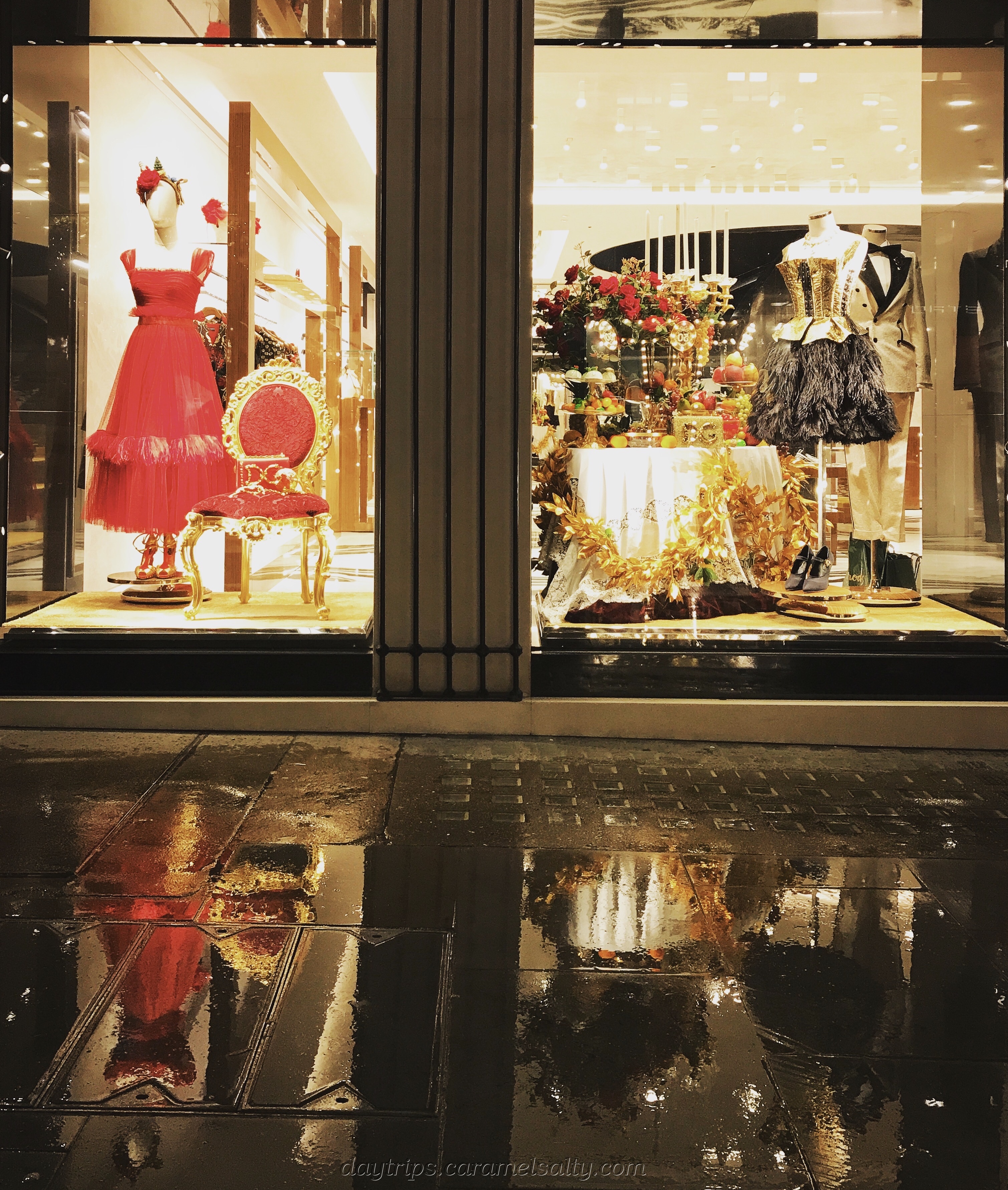 Other Nearby Shopping Blogs
How to Go Window Shopping on New Bond Street
Tube Map and City Mapper are free apps that provide London maps, route planner and train/ bus times from your nearest stop.
Transport for London is cashless. Only Oyster Cards, purchased at stations, or contactless cards, are acceptable.
Handel and Hendrix Museum (website) – closed Sunday. Entrance fee applies. Free with the Arts Fund Pass. Fabulous map of London during Handel's time also on display. And they also have performances.
Lancashire Court – open daily
The Royal Institution (website)- closed at weekends. Free, fun and educational.
Royal Arcade –  List of Shops