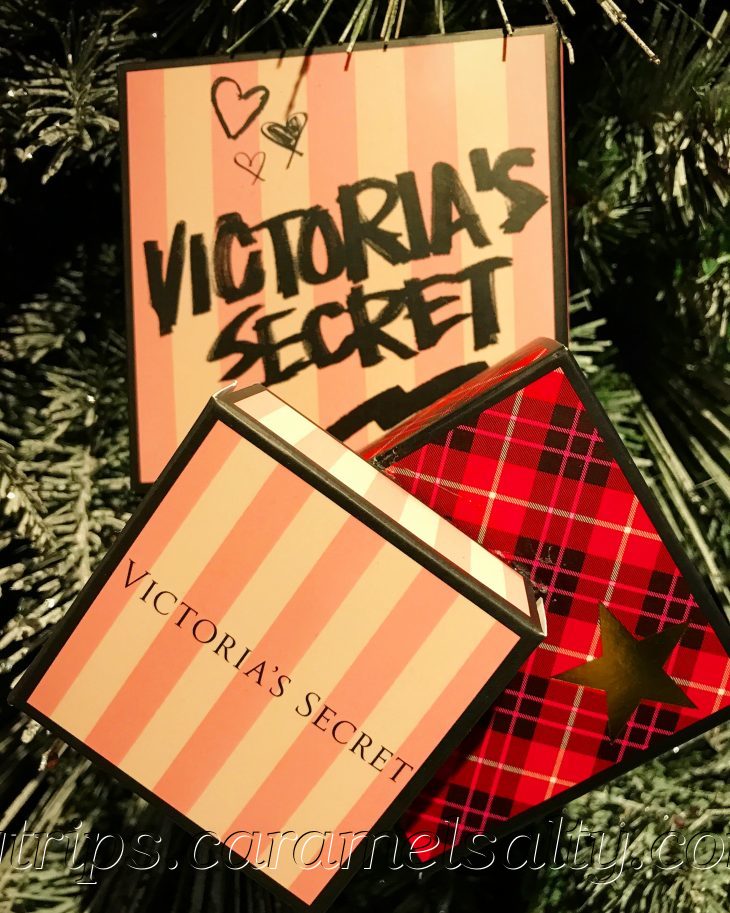 New Bond Street (Part One) – The Spy Who Loved Shopping
My simple disguise is complete. Sunglasses on, I hoist a large brown bag onto my shoulder, allowing me to blend in with the hundreds of shoppers around. I pat my pocket, reassuring myself that my credit card has been safely locked away at home. For my mission today is to unearth the secrets of New Bond Street, home of some of the world's most prestigious brands.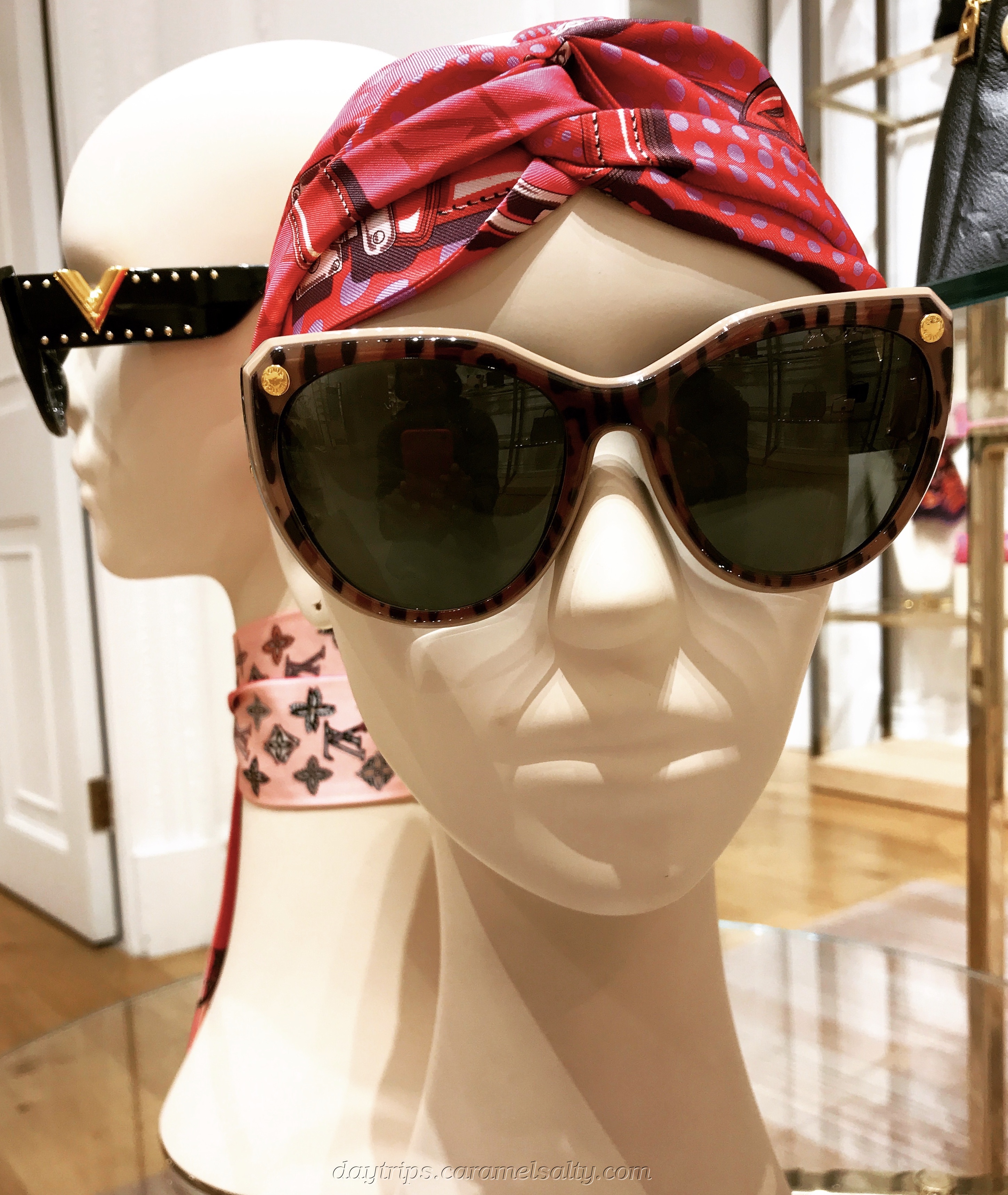 Start of Day: Bond Street Station, Zone 1, London
Cost of Day Out: Cheap (with no shopping)
History Content: Top Secret
Is [1] Bond Street station, the closest station to the most expensive shopping street in London, the inspiration behind the naming of secret agent 007? Apparently not, as he is actually named after an ornithologist named Bond. That's because his author, Ian Fleming, is a keen twitcher (bird watcher). Which was probably a good thing, as the world could have been left with Moneypenny being called Marble Arch.
My walk starts at the top of [2] New Bond Street. Retailers on this street pay an eye watering $3000 per square foot, beaten only by New York's Fifth Avenue and Hong Kong's Causeway Bay. Which makes it all the more gratifying that [3] Fenwick, whose humble beginnings were in Newcastle, still survives on its large plot on this street. It's sedateness may seem a little out-of-place on fashionable New Bond Street, but on the other hand, it's the most affordable shop on this row.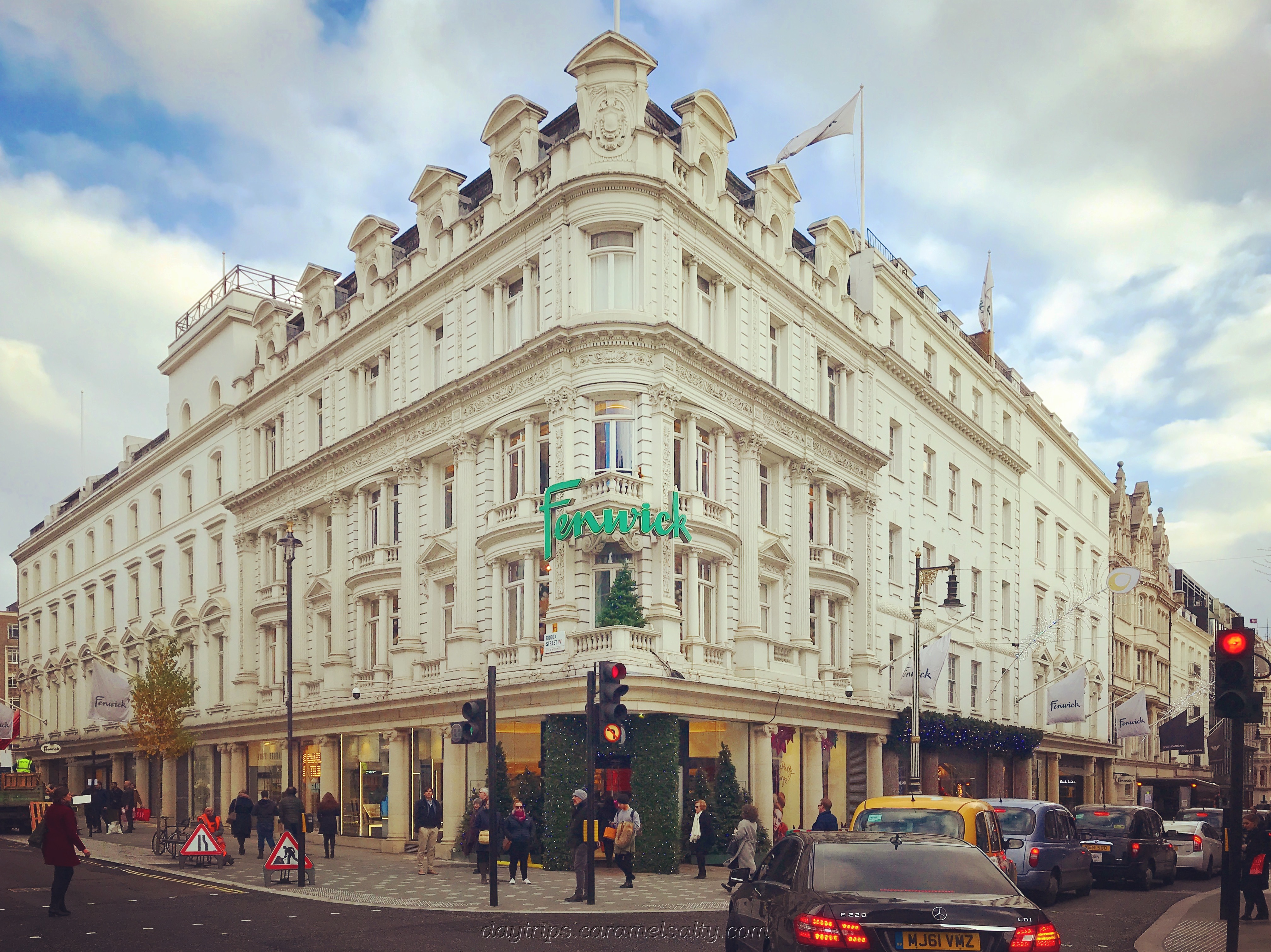 In stark contrast, across the street, is [4] Victoria's Secret's flagship store. The secret to Victoria's Secret is that it sells clothing that probably doesn't leave much as a secret. But it has my vote as the most glitzy store on this street. With scantily dressed mannequins, pop music over the speakers and a shiny sliver and glass spiral staircase set against TV screens of models, it's like shopping in a trendy night club.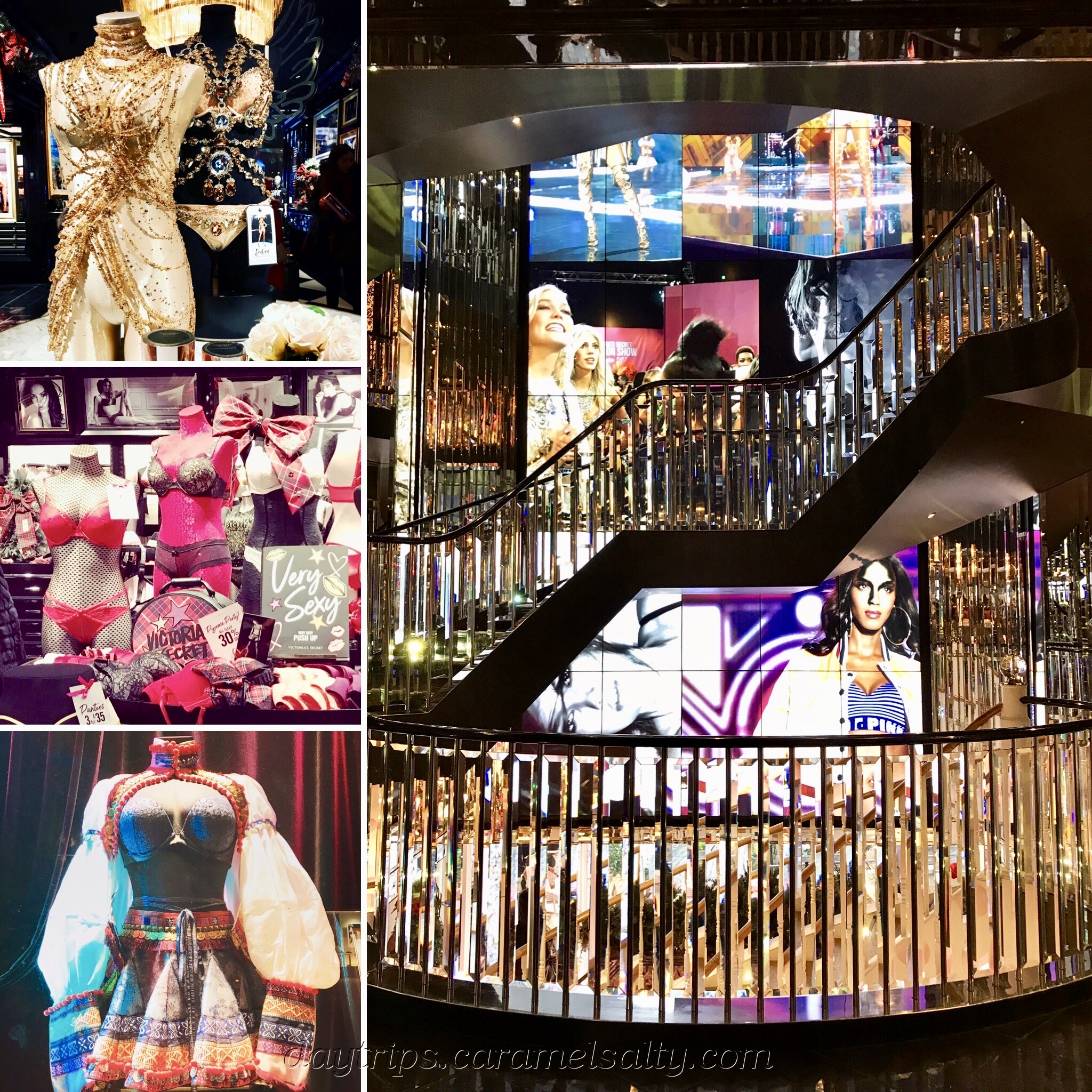 Now for some window shopping. I march down expensive New Bond Street, which is lined with more haute couture than anywhere else in London. Familiar brands of fashion line this part of the street – Anna Hindmarsh, Mont Blanc, Armani, Mulberry, Bally, Louis Vuitton, Fendi, Miu Miu, to name just a few.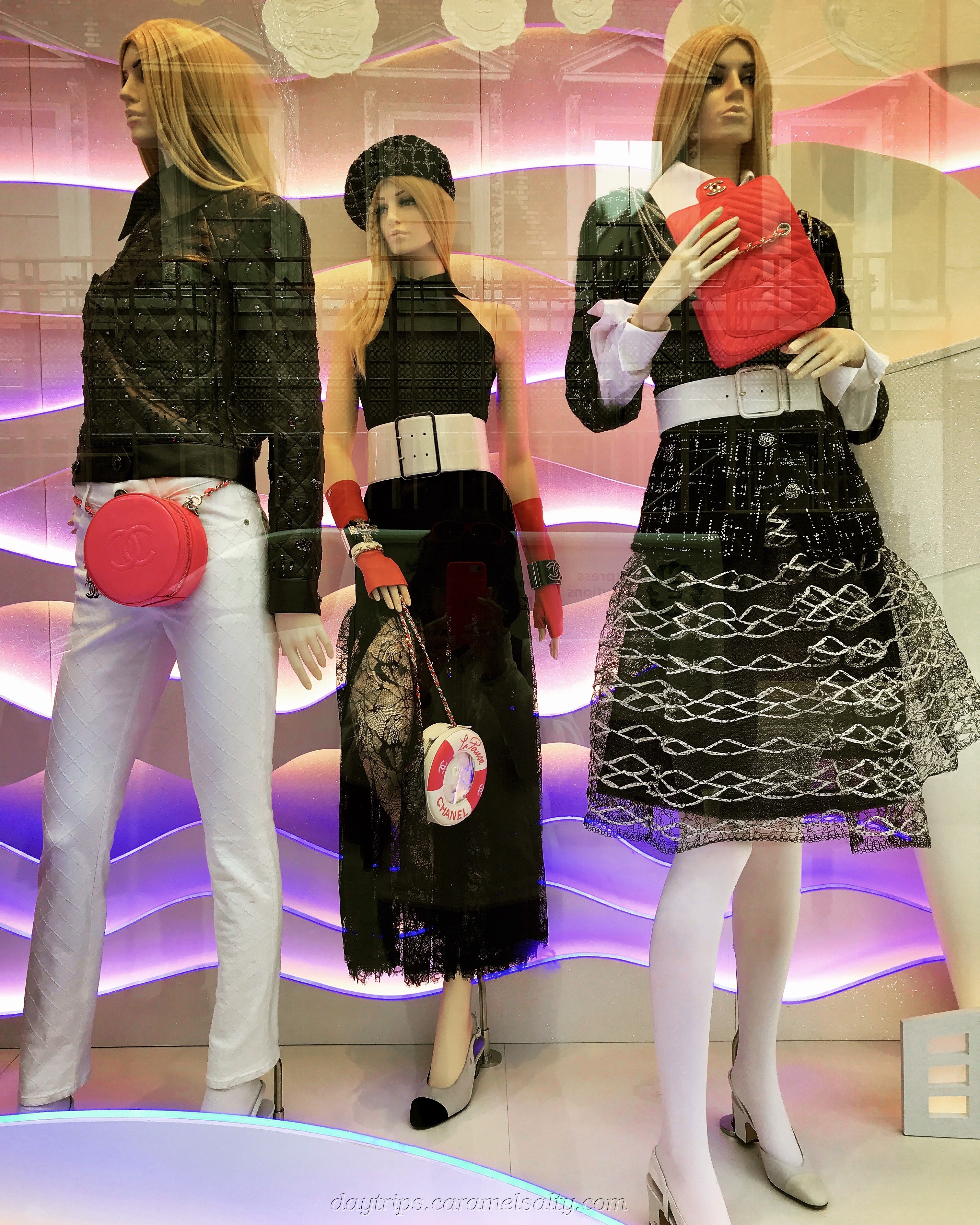 Many of the stunning buildings along New Bond Street are listed. The first of these is the beautiful rococo style [5] Delvaux store at the corner of Grosvenor Street. From Grosvenor Street onwards, I continuously swap sides to admire the architecture from the opposite side. The [6] Jimmy Choo store is in a beautiful gabled building. And my favourite, [7] Brown's Brasserie, has a gable fronted brown tiled facade. And lobster benedict on its breakfast menu !!
340 years ago, when the Grosvenor family acquire what is now known as Mayfair, it is described as "a land of swamp, pastures and orchards". The  Grosvenors start developing Mayfair in the early 1700s. The first square they build is [8] Hanover Square. The original houses around it are inhabited by "persons of distinction" such as retired generals. Sadly, many of these noble houses have been replaced by quite ghastly post war buildings. And matters are not helped by the ongoing Cross Rail construction around the square.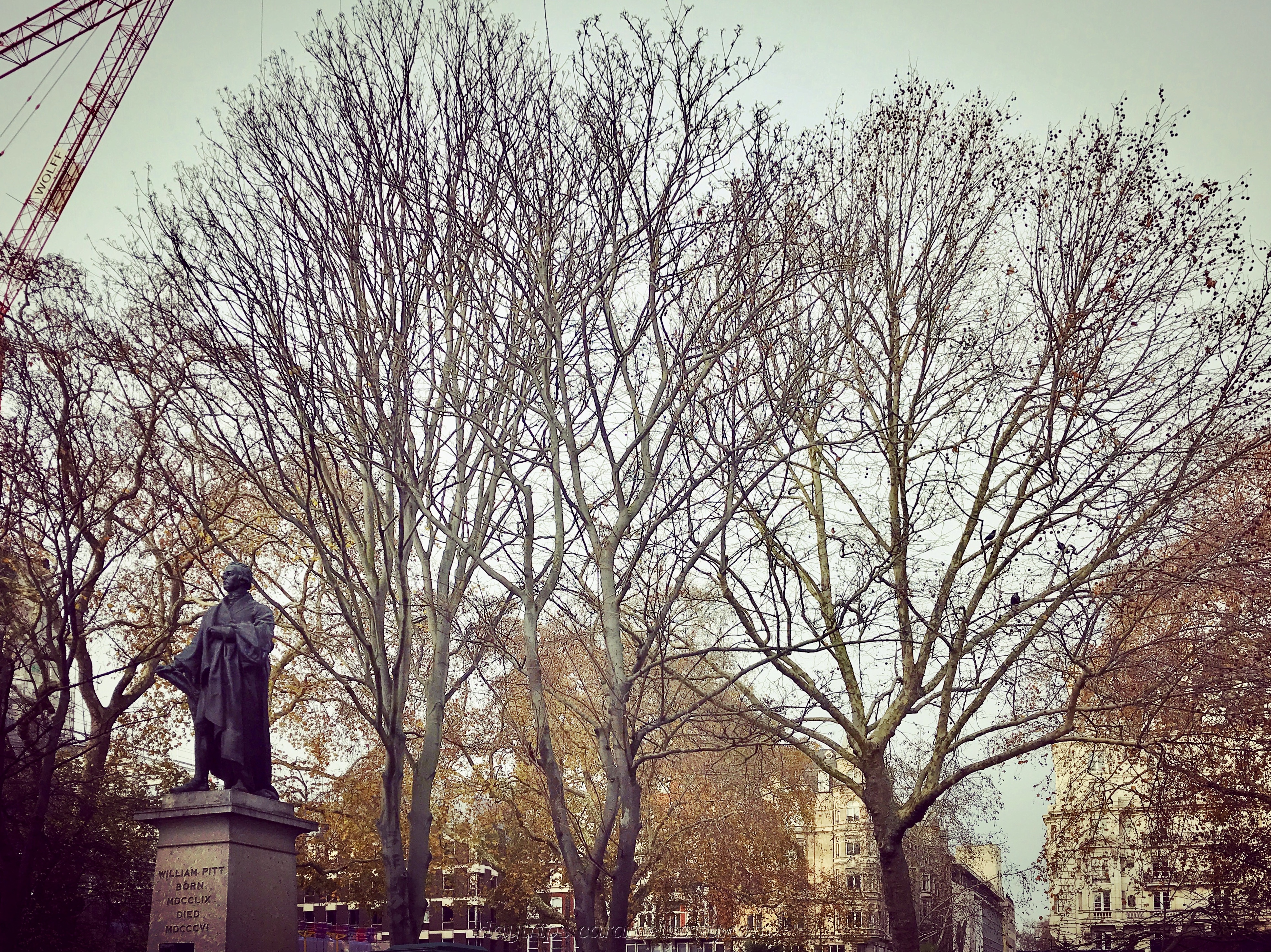 By the end of the 19th century, the Grosvenors are the wealthiest family in Europe. As they still own large chunks of Mayfair, they remain formidably rich. Wanting to further impress the Hanoverian King George, they also build a church near Hanover Square and name it [9] St. George's Church. I'm glad I popped in to see the marvellous painting of the Last Supper by William Kent. A well-kept secret, no longer.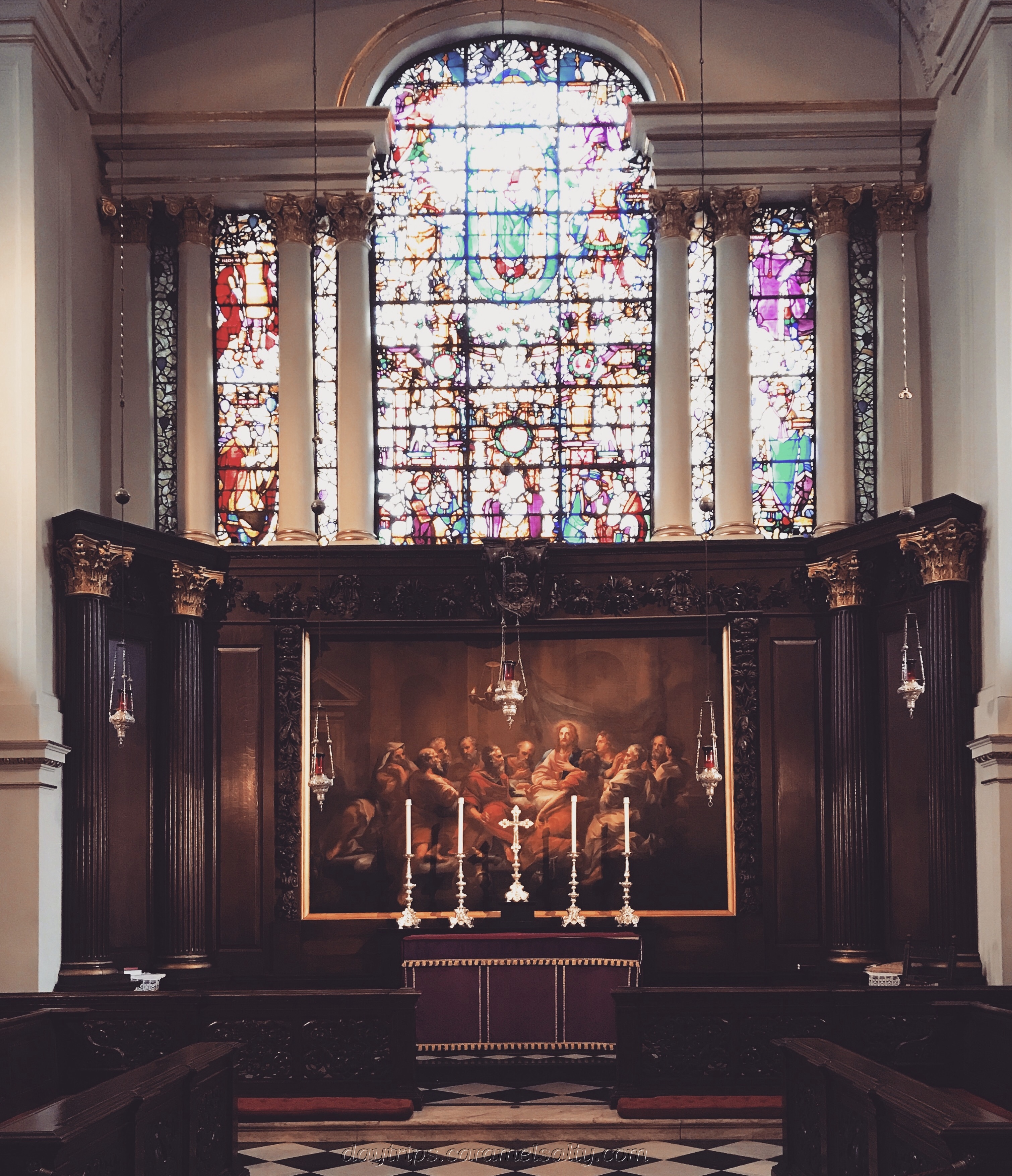 The world-famous and oldest (1744) auction house, [10] Sotheby's is just by St. George's church. Dressed in Clark's boots and M&S fleece, I rub shoulders with the suited and booted. There is some serious art and jewellery here. And some serious buyers milling around. The public is welcome to wander around too. The last chance salon to view this mainly private art collection, before it is sold to the highest, and usually, private bidder.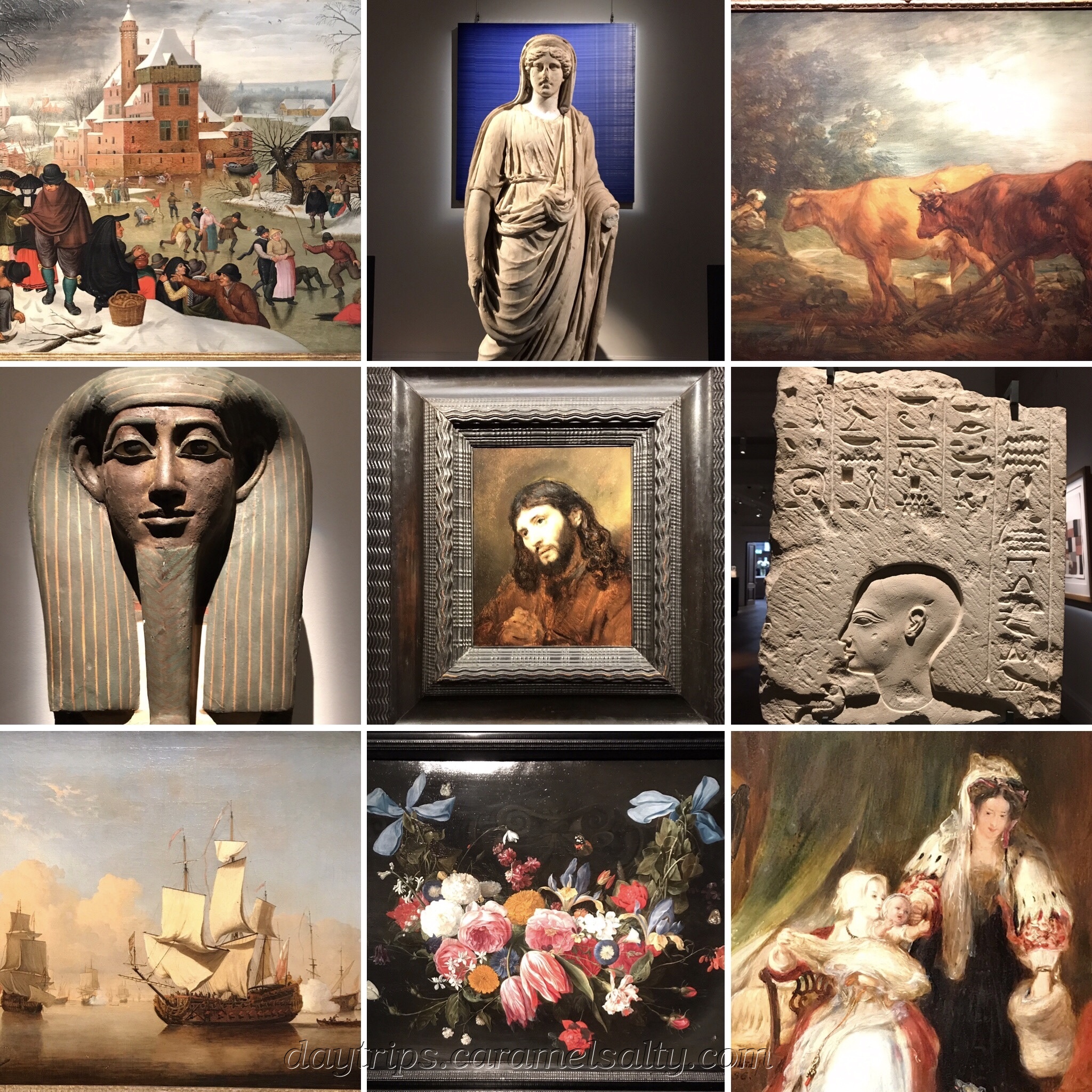 My nose is inches away from a £1m Rembrandt. But that's the norm. Buyers get up close with their ultraviolet torches to inspect the paint work. Or examine pieces of jewellery on an open table. There's plenty of information around too, from plaques, to Sotheby's staff. This is the heart of the London art world. Fine art galleries used to cluster around Sotheby's when they moved here in 1917. Now they are scattered all along New Bond Street.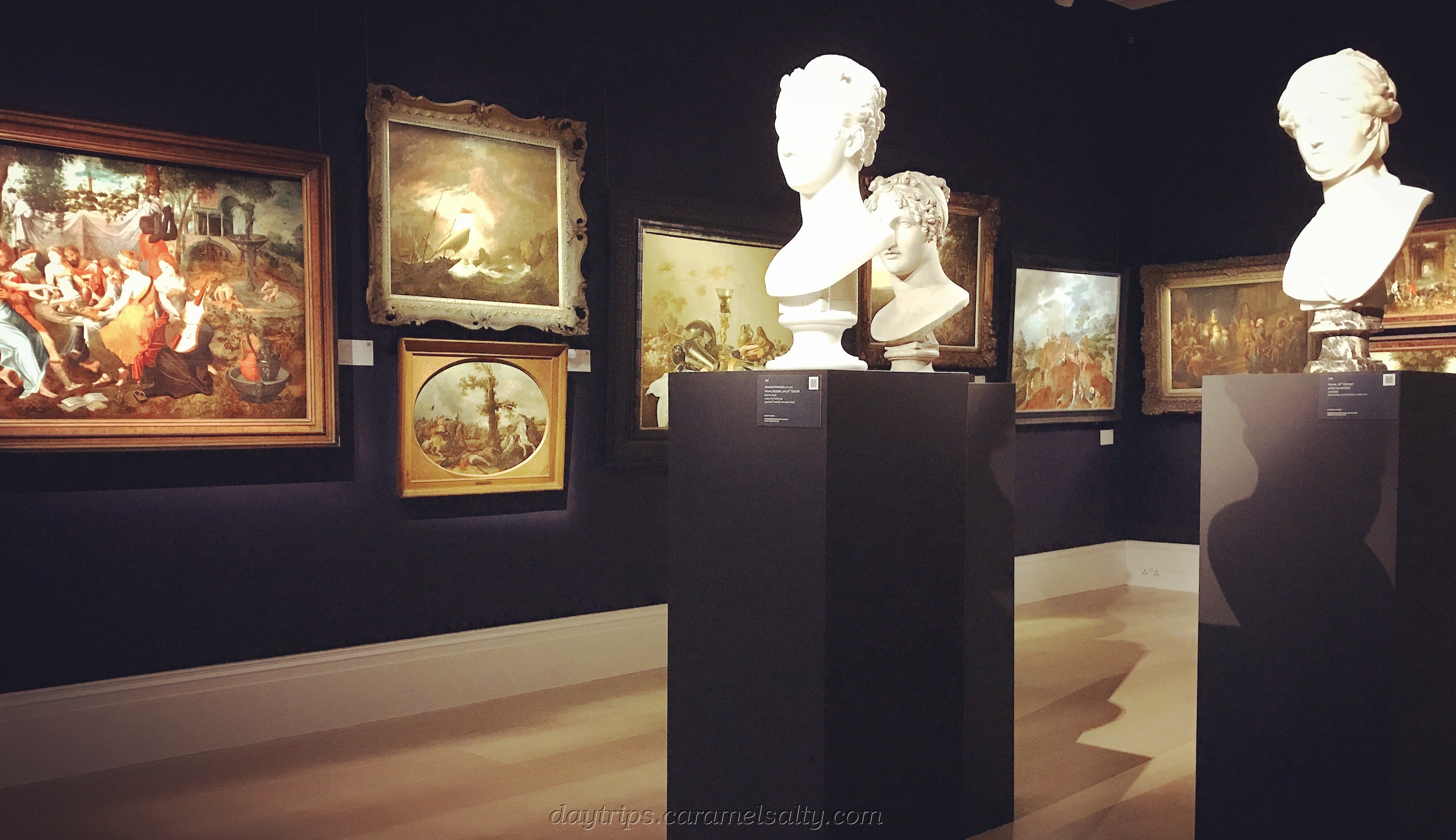 Sotheby's dual entrance forms an intensely cultured short cut from St George's Street back to New Bond Street. Above its New Bond Street entrance is an ancient (1320 BC) Egyptian black basalt statue of the lion-goddess, Sekhmet. Sotheby hung on to it when the buyer never turned up. Speaking of turning up, I head off to Bruton Street, to unearth another secret – the birth of Queen Elizabeth the II in 1926 at No. 17, the home of her maternal grandparents.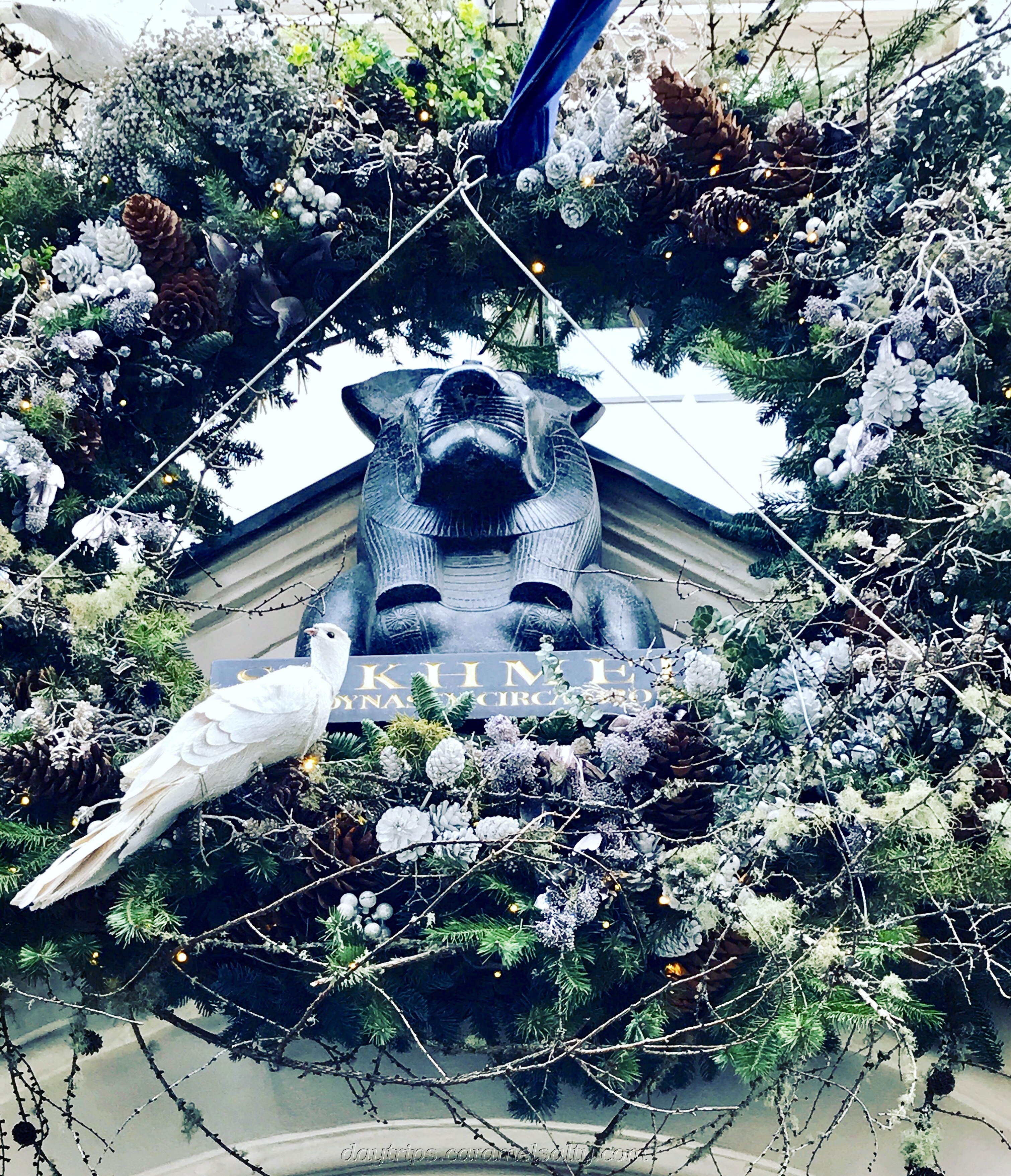 The Home Secretary has to drop everything to attend the birth, as was the custom at that time, to avoid another "Warming Pan Scandal". The scandal refers to when James the II's stillborn child (1688) was allegedly swapped by an imposter brought into the chamber in a warming pan. Fortunately that practice is now extinct. But what is still not extinct, and showing no signs of doing so, is the Coach and Horses (1770), said to be the first property to be built on Bruton Street.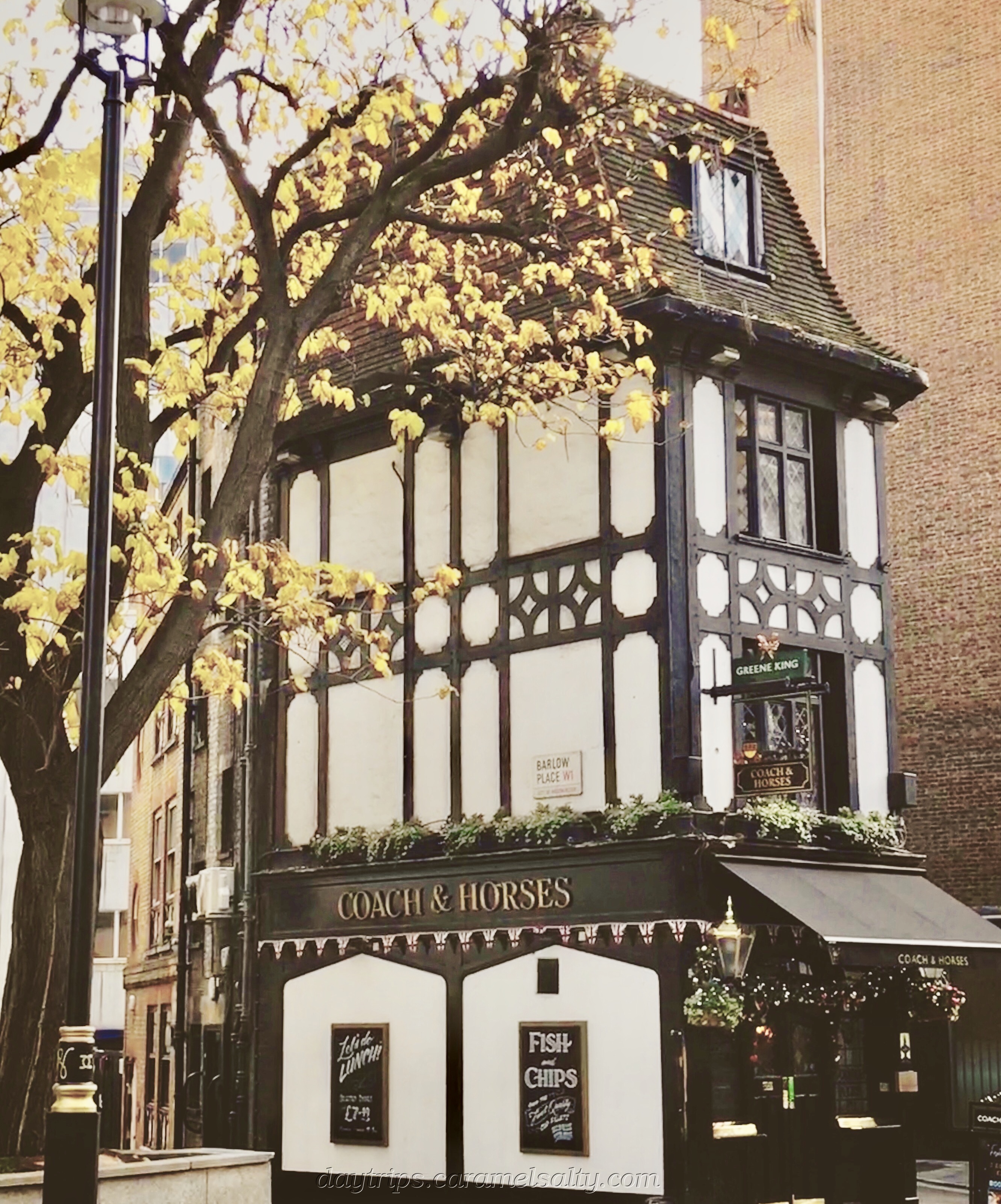 And so my mission is at its half way mark, having only managed to cover just the top half of New Bond Street. But I'm not in a hurry, as I intend to wait for dusk to fall on New Bond Street. So this is a good time to engage in some Bond Street lounging, the sport of upper class men of the 18th century who lived around here. Wearing expensive wigs, they would walk abreast, parading around in a pretentious manner.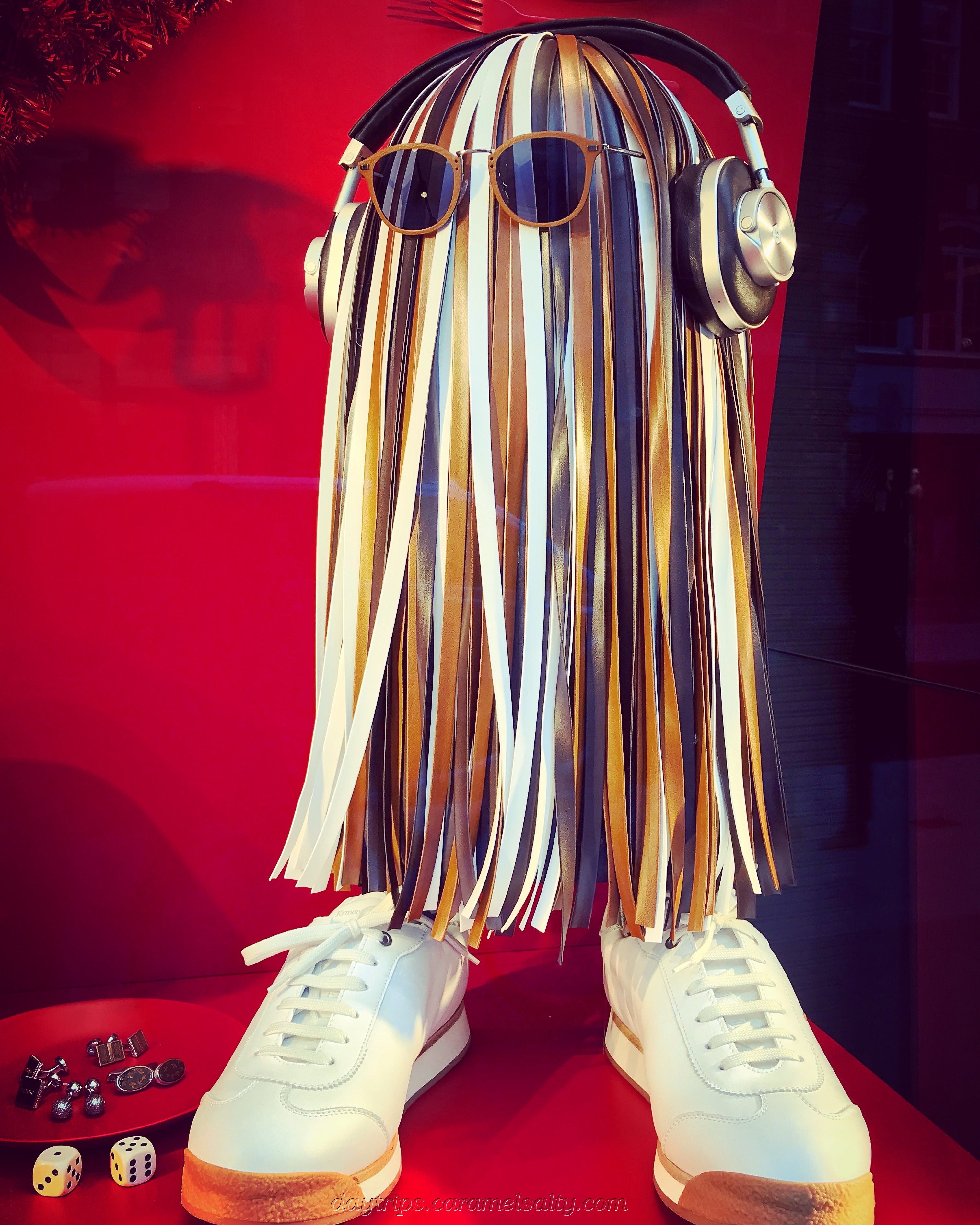 It's time for lunch back at Carluccio's Cafe. In the basement of Fenwick, I write up my findings in my little note book – glitzy stores, luxury brands, art in a church, fine art at an auction house, a Queen's birth place. A good morning's work, all in all.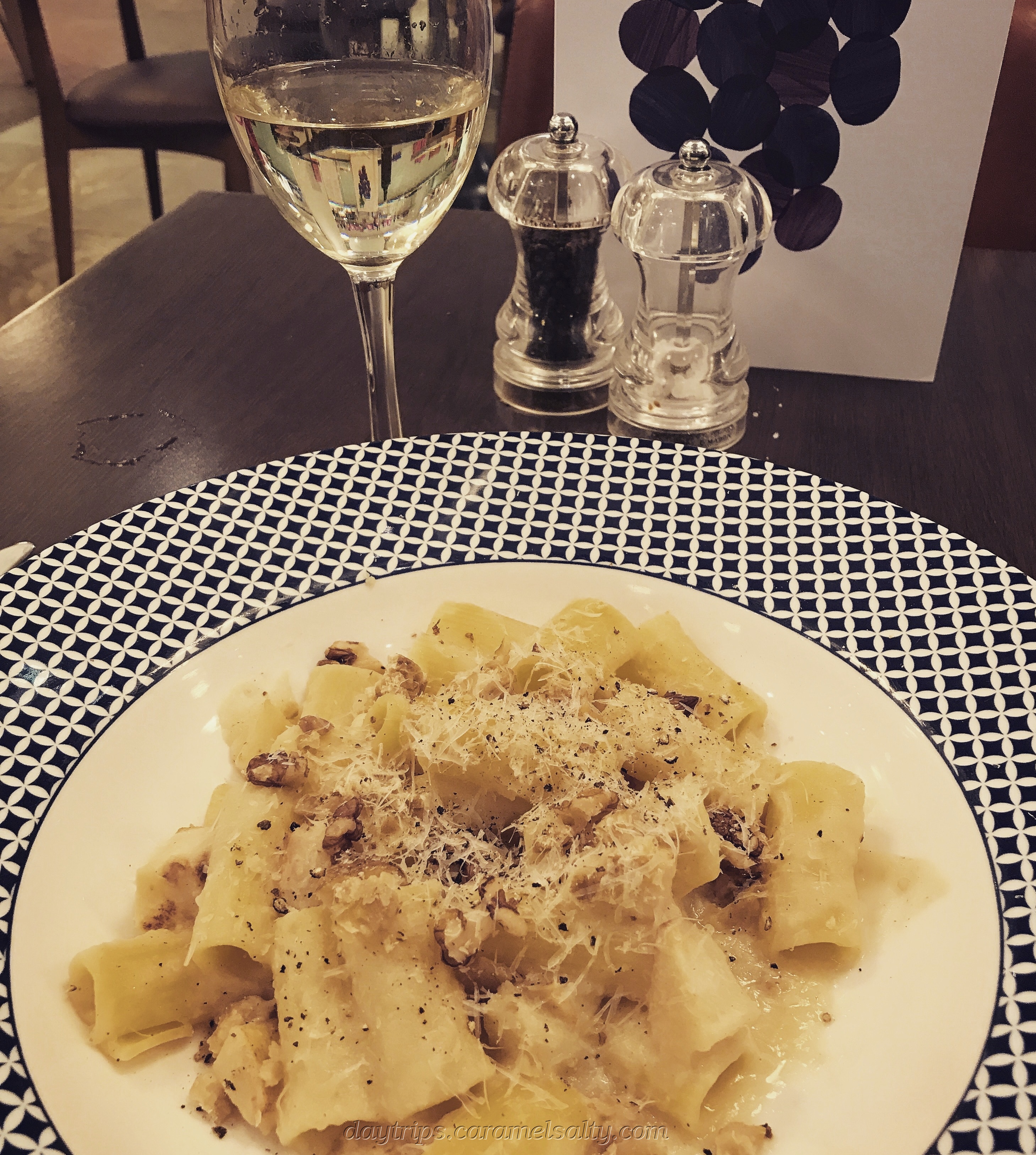 Other Nearby Shopping Blogs

How To Go Window Shopping On New Bond Street
Tube Map and City Mapper are free apps that provide London maps, route planner and train/ bus times from your nearest stop.
Transport for London is cashless. Only Oyster Cards, purchased at stations, or contactless cards, are acceptable.
St. George's Church (website) – closed Saturday (opening times here). More info about the building here. Details of church events here. They play plenty of Handel, as this was his local parish church.
Sotheby's Auction House (website) – Free. Current viewing details here. A full account of its history is here.
Carluccio's Cafe, Fenwick (website) – open daily.