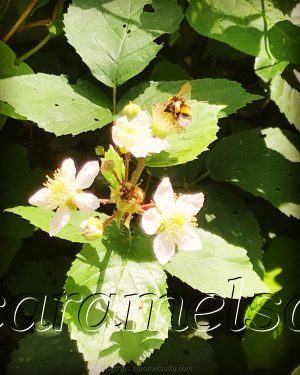 Harrow – Rayner's Lane To Ickenham Through Willow Trees
The willow tree is my idea of a gardener's dream plant. By simply sticking a twig in the ground, a tree will grow. It's also where aspirin was derived from. And where wicker is gathered from. It's ability to absorb shock makes it perfect for cricket stumps, known as the wicket (not the wicker). And the Dutch use it too, for clogs. And there's even a scary Whomping Willow on the grounds of Hogwart's School.
It's a little slow going getting back into the rhythm of the walk after a sumptuous lunch. I eventually get to my first park this afternoon, [1] Roxbourne Park. An information board tells me that if I follow Yeading Brook all the way to Ealing I'll join the River Crane which eventually empties out into the Thames at Richmond upon Thames.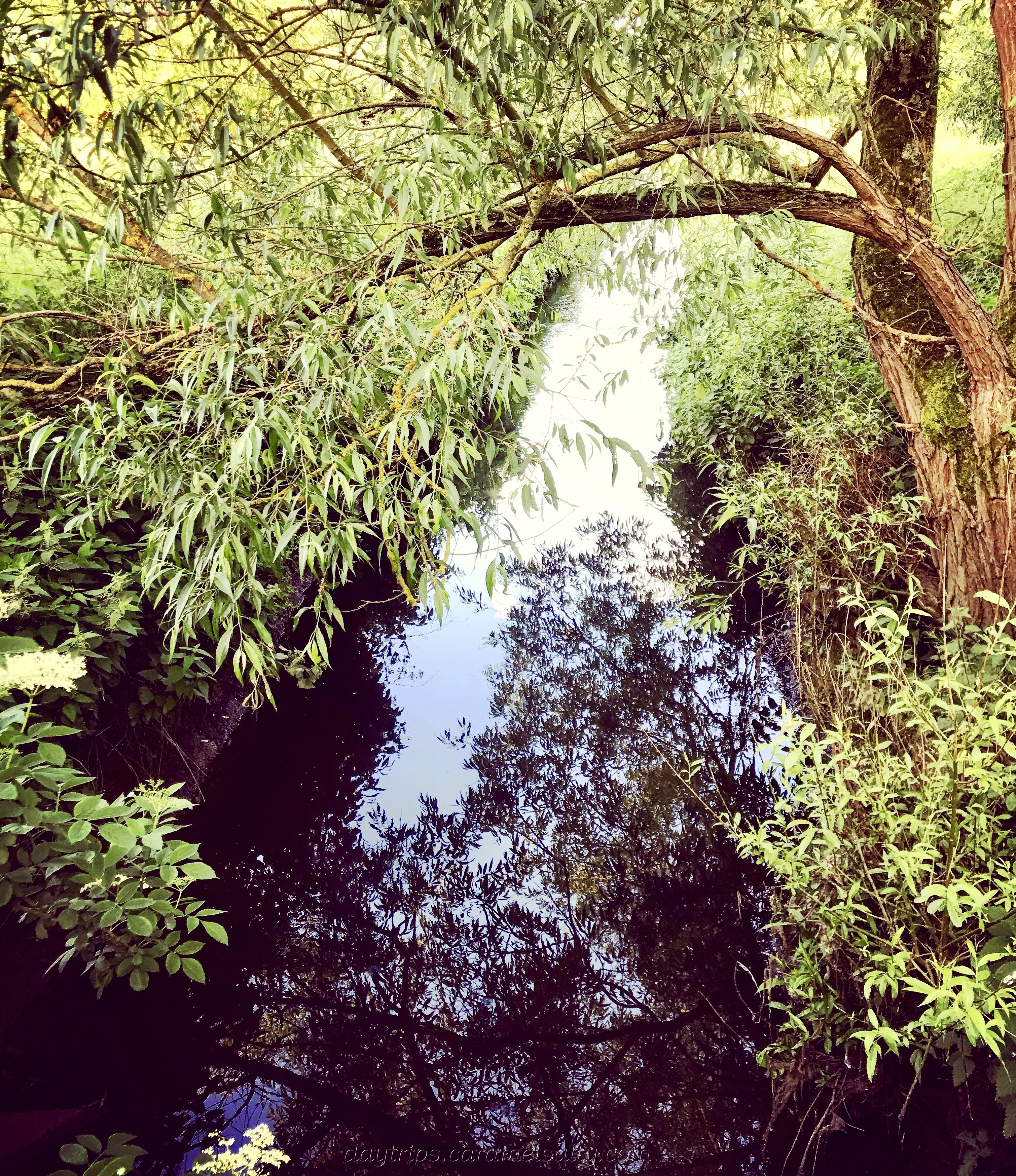 The wildlife guide also suggests that I should be on the look out for crack willow. Well I couldn't miss them if I wanted to. Given the ease at which it propagates, willow is often found by water. And isn't called crack willow for nothing. Their brittle branches break off with a loud crack.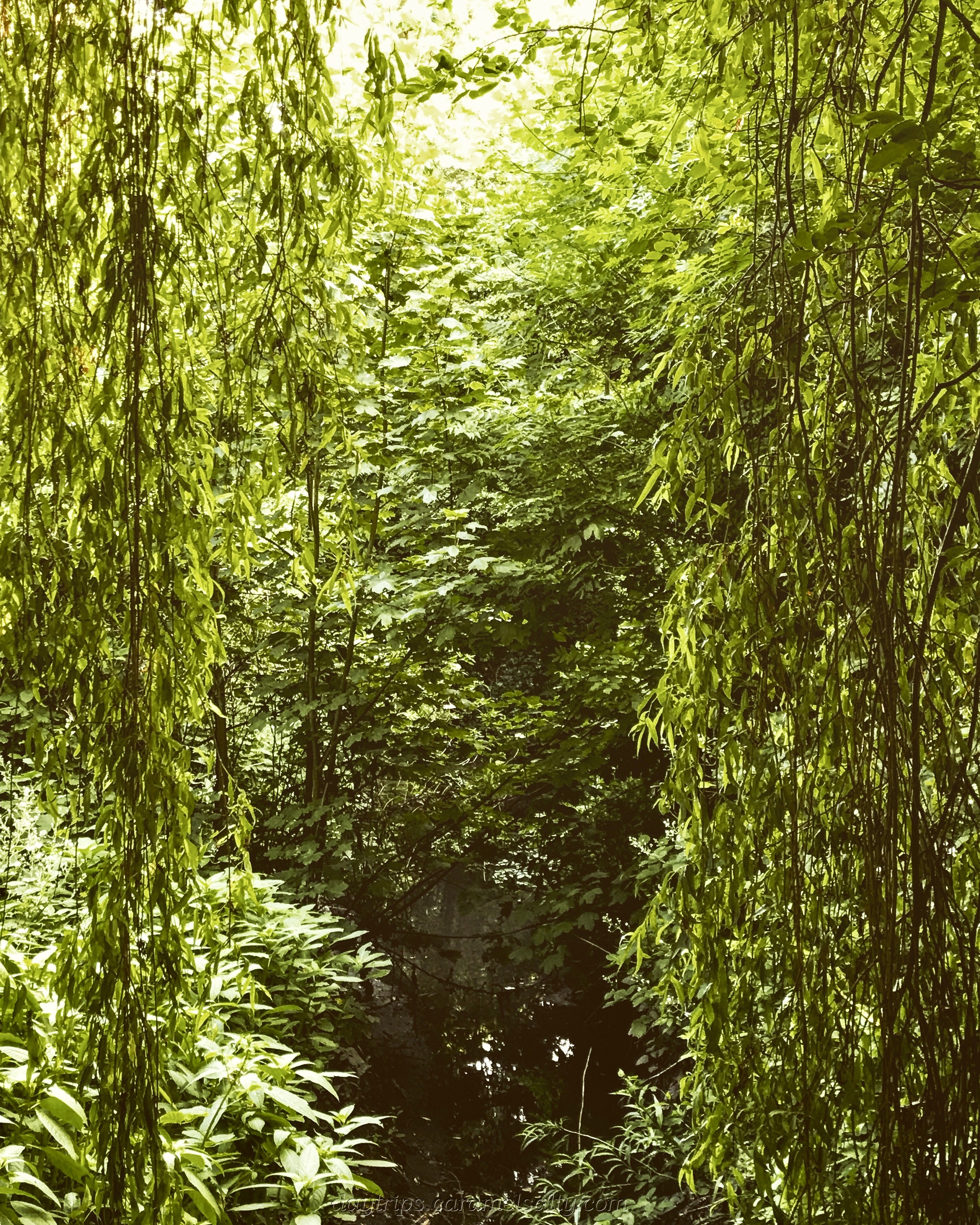 The bank along here is rich with typical English woodland plants. Sometimes the foliage is so thick that the afternoon sun struggles to penetrate. Along this shady path, I enjoy the abundance of flowering hawthorn, pink dog roses and the white clusters of the flowering edible hogweed.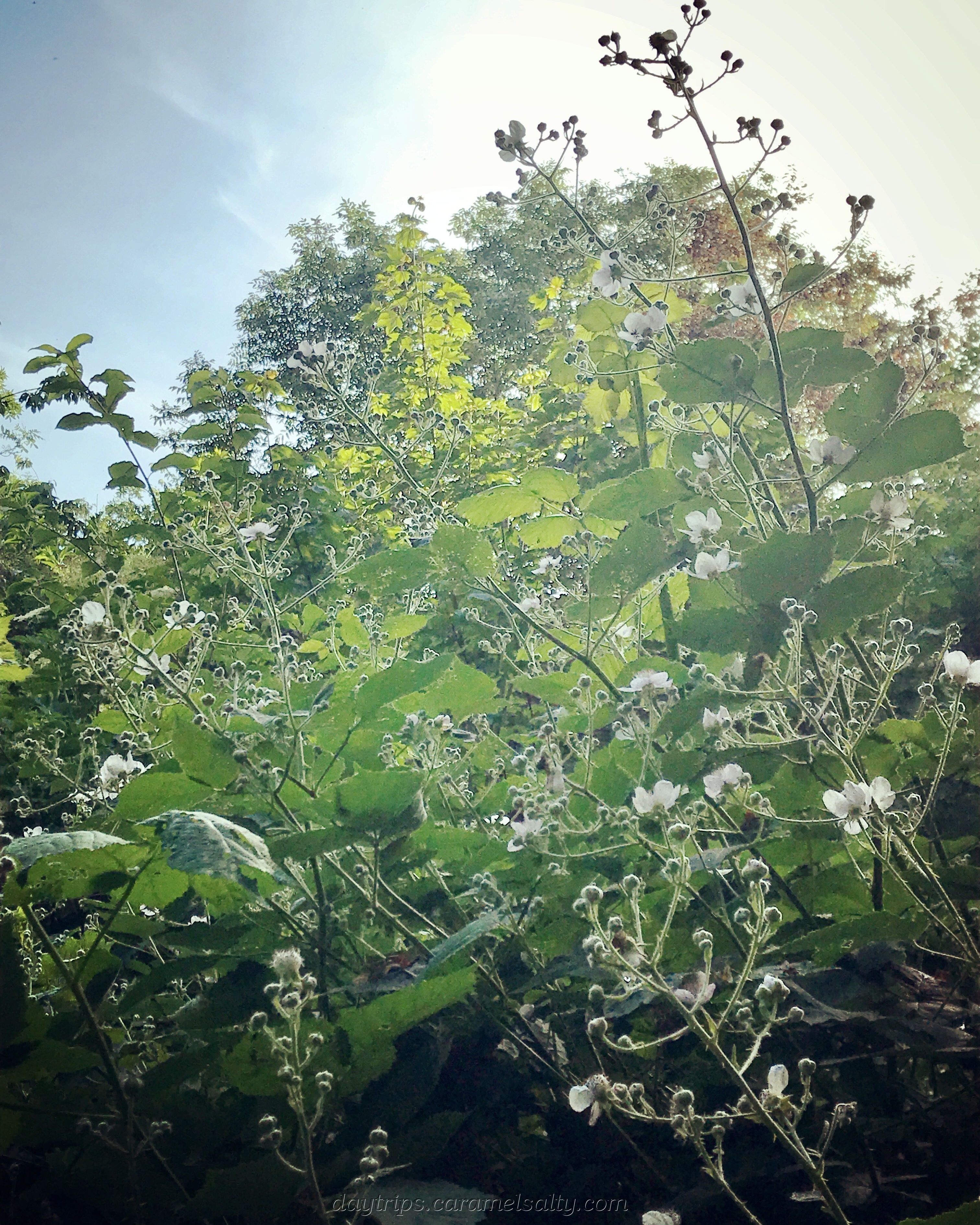 By now the brook is getting wider and deeper and gradually morphing from the disappointing drain back at Headstone Manor this morning, to a decent sized brook. And the beauty of this walk is that I end up crossing Yeading Brook several times. Apart from the points where a weir has been put in, I hardly hear the brook at all above the chirping of the birds.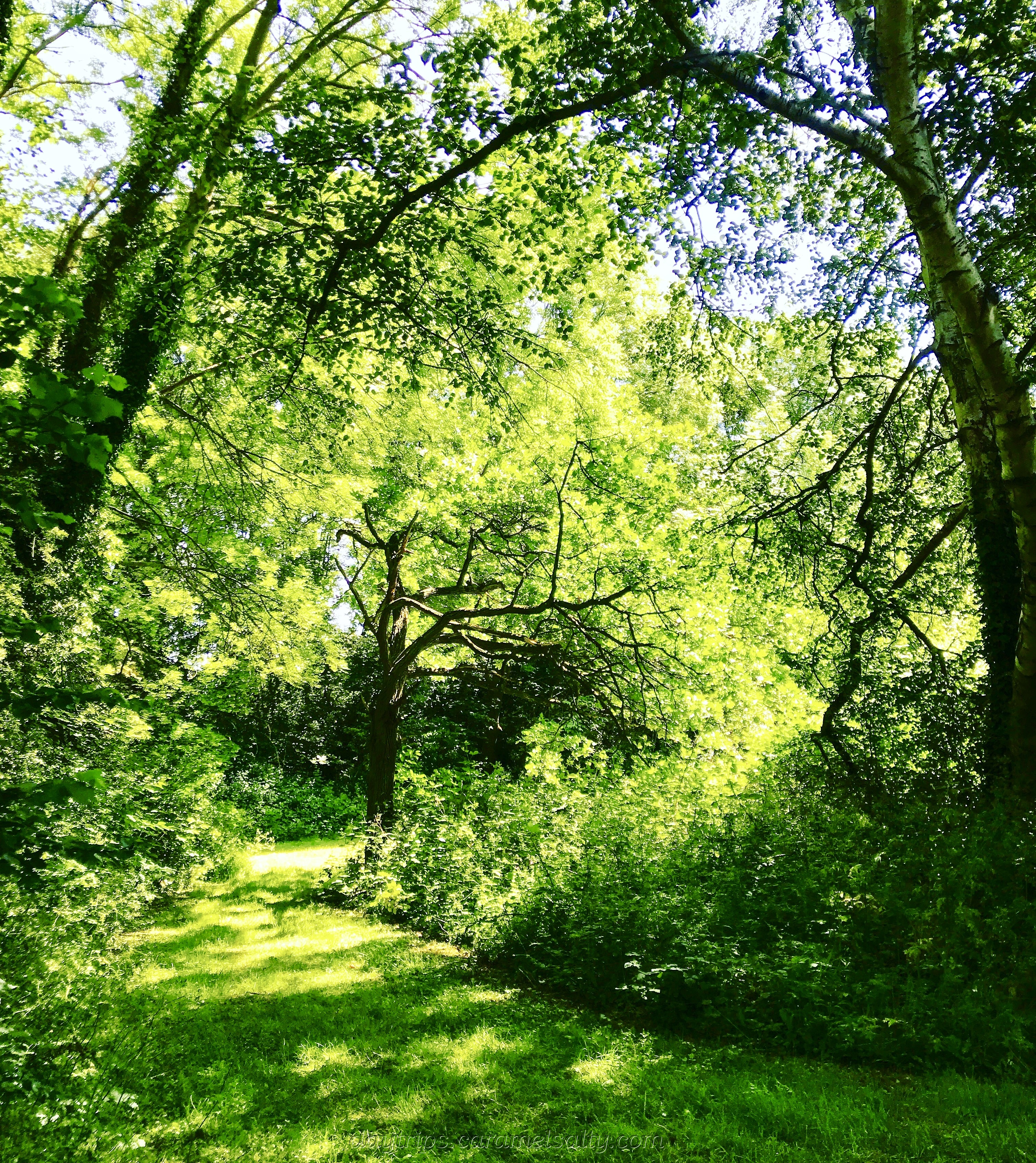 At [2] Queen's Walk I return to a very much urban scenery. The path here runs along the back of terraced houses. I would describe the saunter along Queen's Walk as 800 meters of continuous brick walls, interrupted by wooden back doors or garage doors. A yapping dog behind one of these back doors makes his, and my, presence known.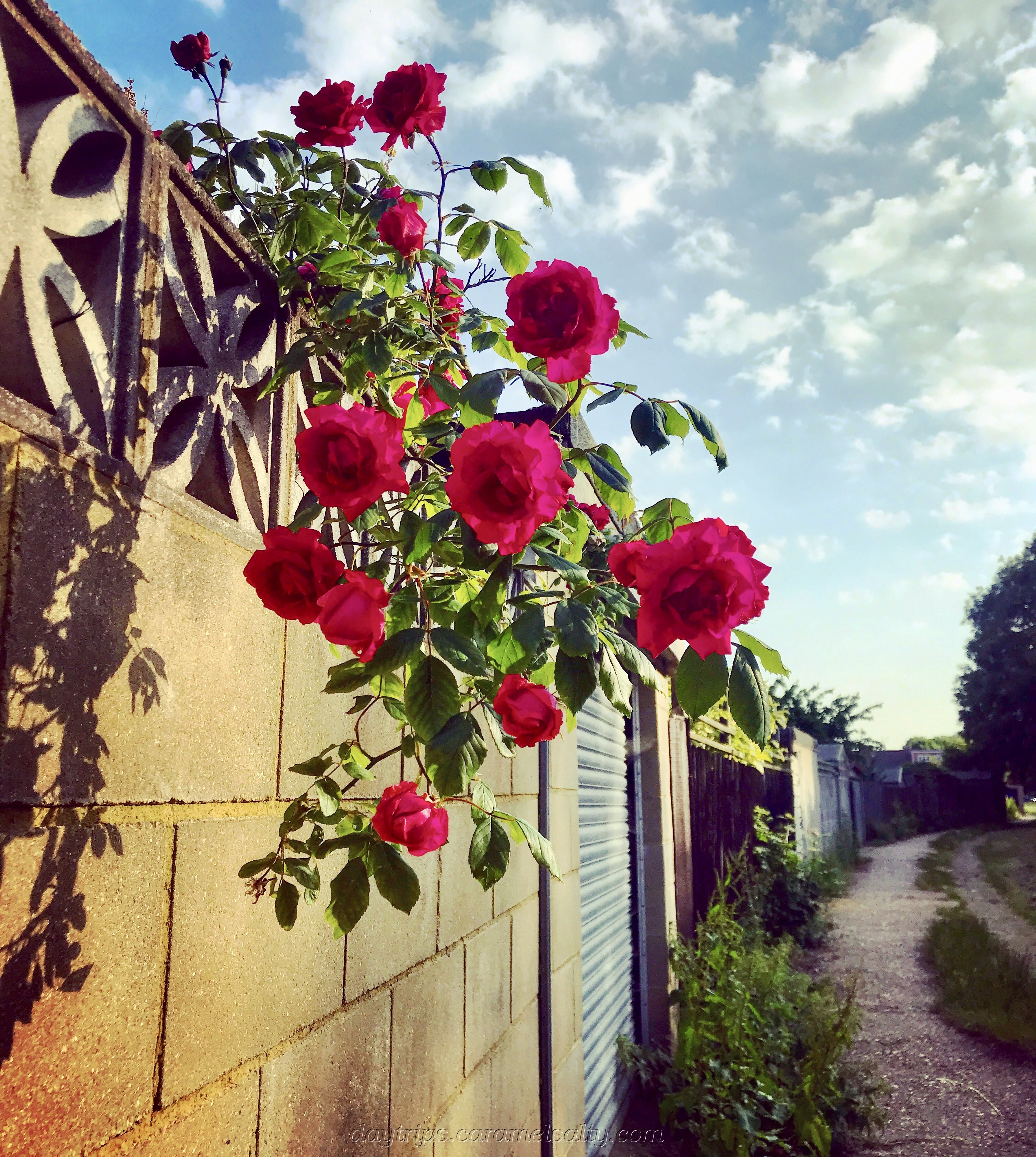 All along Queens Walk, Yeading Brook is also out of sight. A piece of land extends out from the path towards the brook fringed by trees and shrubs. There's plenty of space for a group of kids to have a good kick about. But apart from a father and his toddler son, nobody else is playing ball games on this lovely T-shirt and shorts summer's day.
My final crossing over the brook leads me onto the playing fields of Ruislip High School, with its sprayed on running tracks on the grass. Once past Ruislip Gardens Tube Station, I walk though the last of the formal parks on this walk. I am introduced to the wild by walking under a canopy of sycamore trees. These non-native trees are easily identified from their 5-lobed leaves, sticky with its own nectar, and tight clusters of green helicopter rotor shaped seeds and its pink stalks.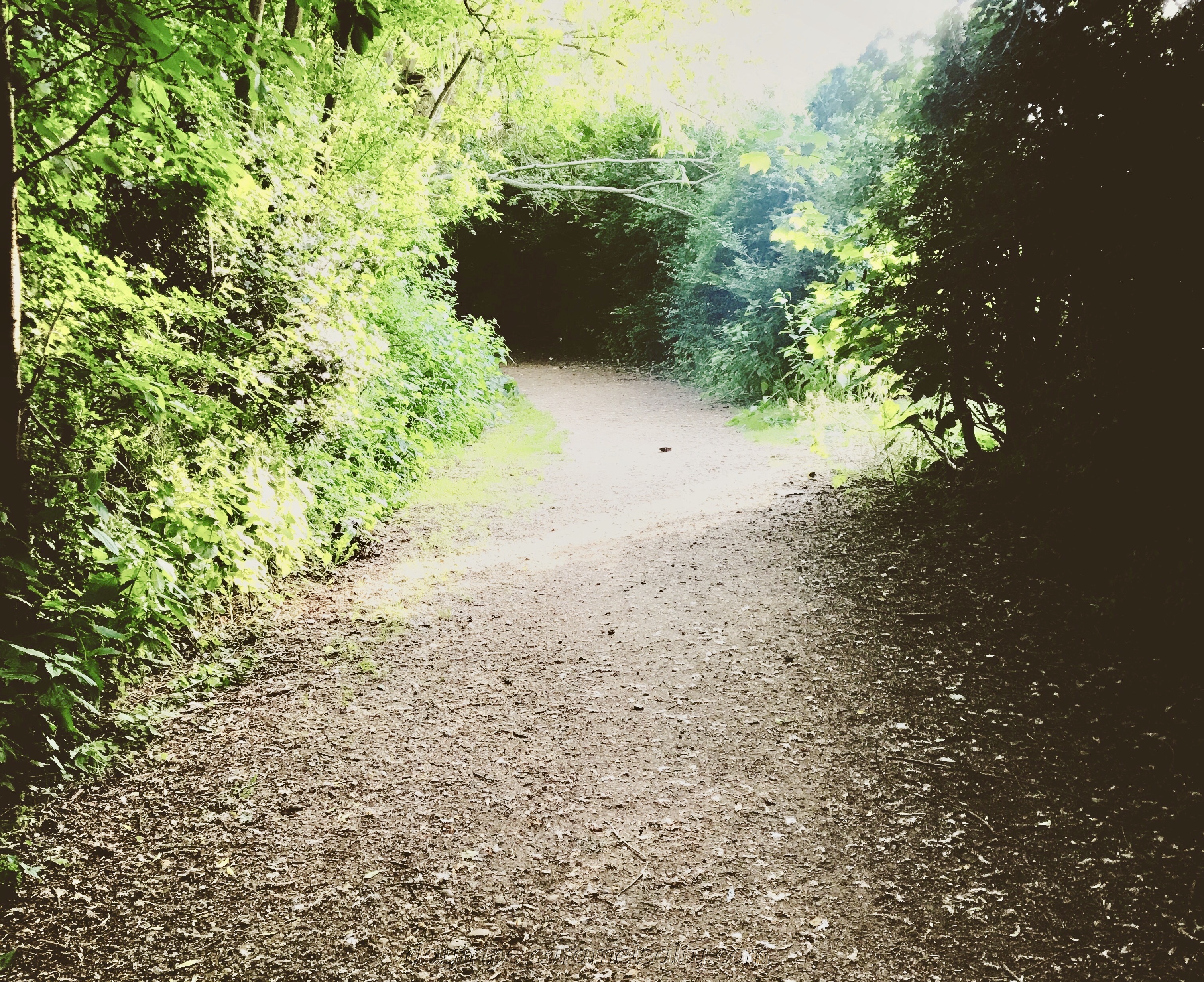 It finally looks as if I'm leaving populous London behind me and heading into nature. I am now skirting around the edge of RAF Northolt, now used primarily for private flights, the Royal Family and visiting dignitaries. Back in 1997, RAF Northolt was the focus of media attention when the body of Diana, Princess of Wales was flown in from Paris.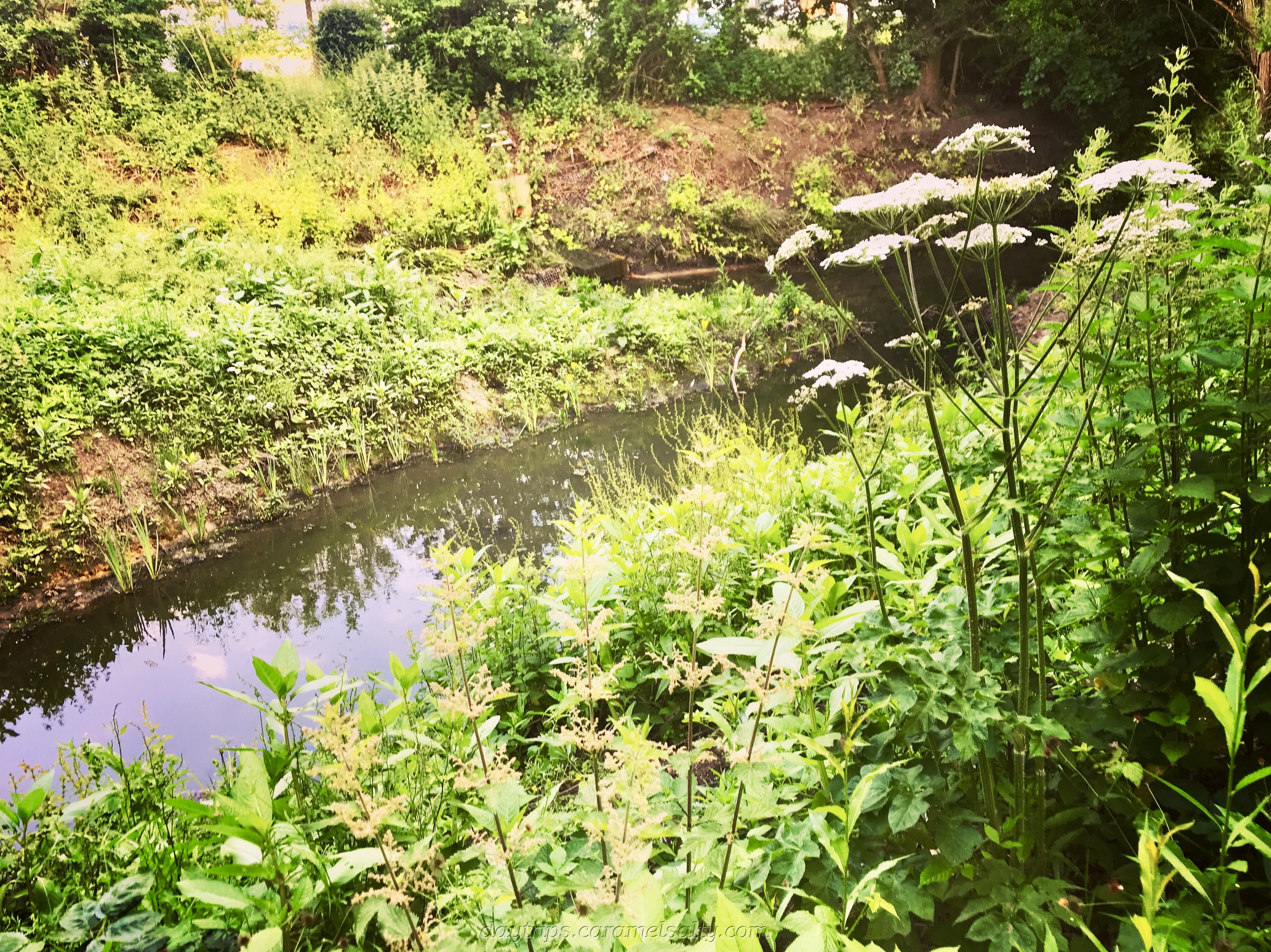 This part of the walk is the most delightful, taking me through shadowy paths, open hedgerows, fields and English woodlands. To think that I often go and visit friends in neighbouring counties to enjoy walks like this, when all the time this piece of isolated nature lies in Zone 5 of London. It's only the distant click clack of a tube that reminds me that a city of 10 million lies only 30 minutes away by train.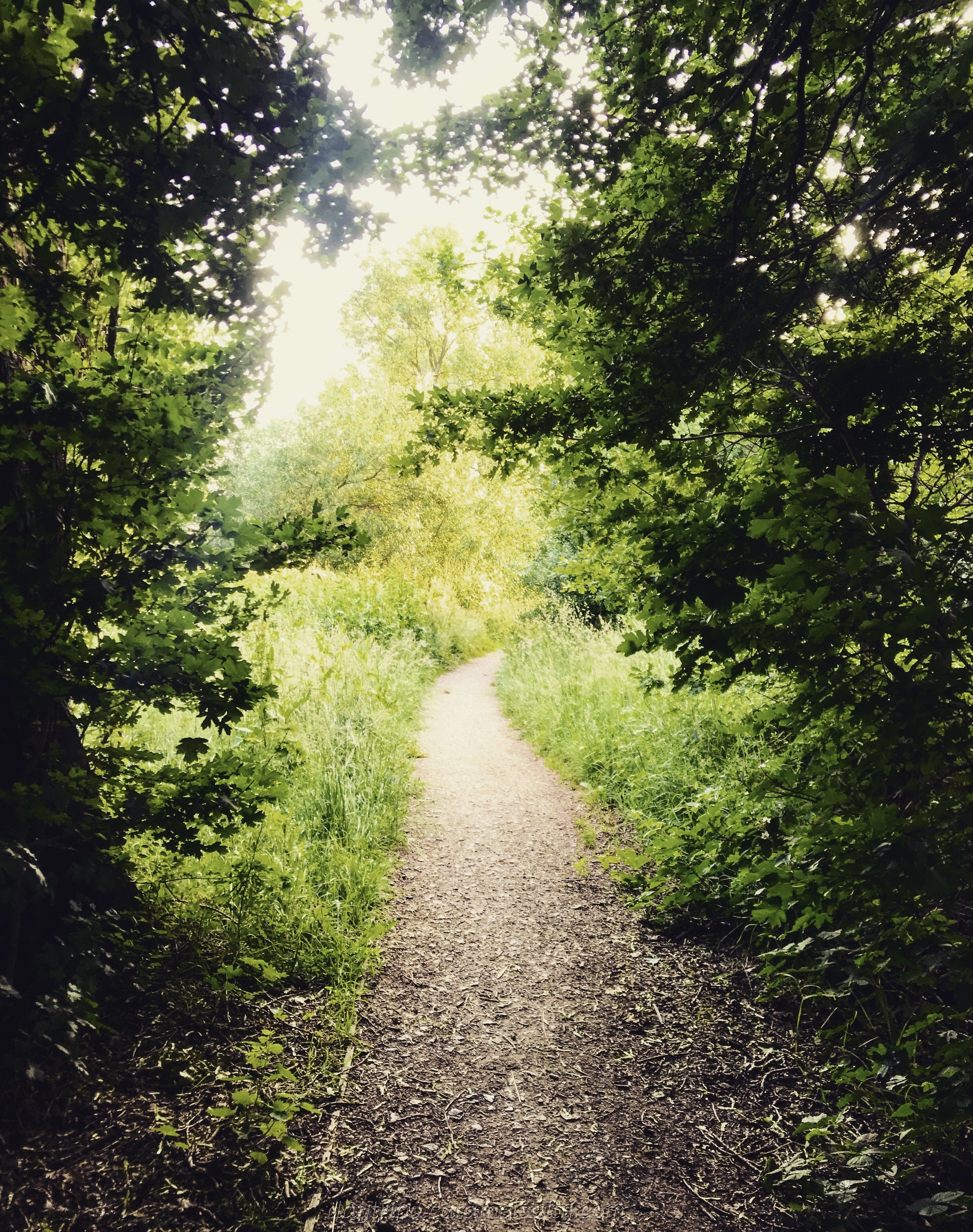 As I enjoy the bird songs and the dancing buttercups in the warm summer breeze, I begin to wonder where in relation I am to everything. I'm a little disoriented without streets or pubs or shops to navigate by. Google tells me that I'm only 7 miles away from one of the busiest airport in Europe. And with the proposed 3rd runway, it can only get even busier.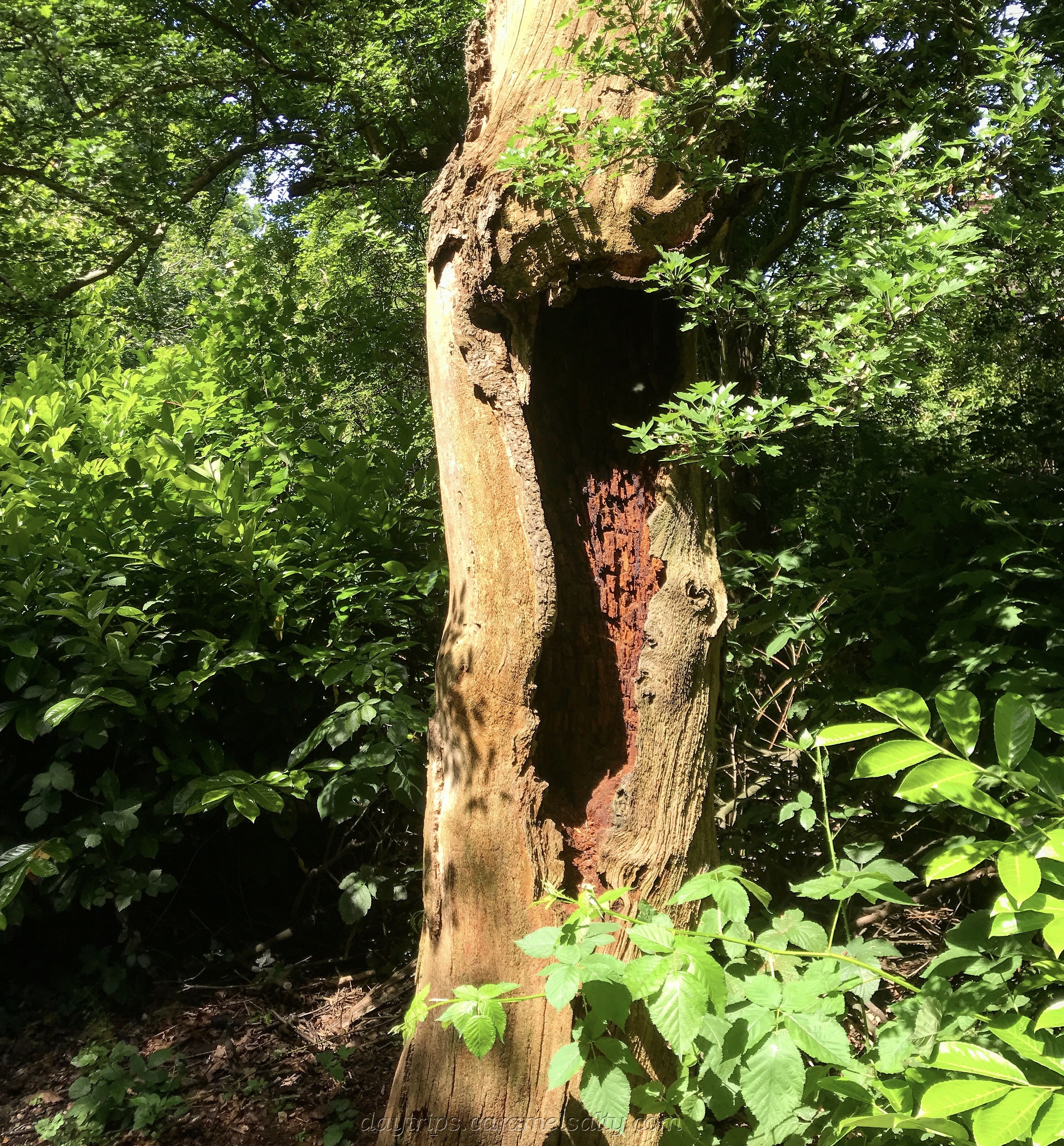 As I approach the open spaces close to [3] Ickenham marshes, the brook courses through beautiful countryside of wild meadows. Ickenham marshes, managed by the London Wildlife Trust, is like walking into farmland from the early 20th century. I enter a gated field only to share my walk with three fine specimens of reddish-brown cows quietly grazing. Perfect fodder for an English landscape painting.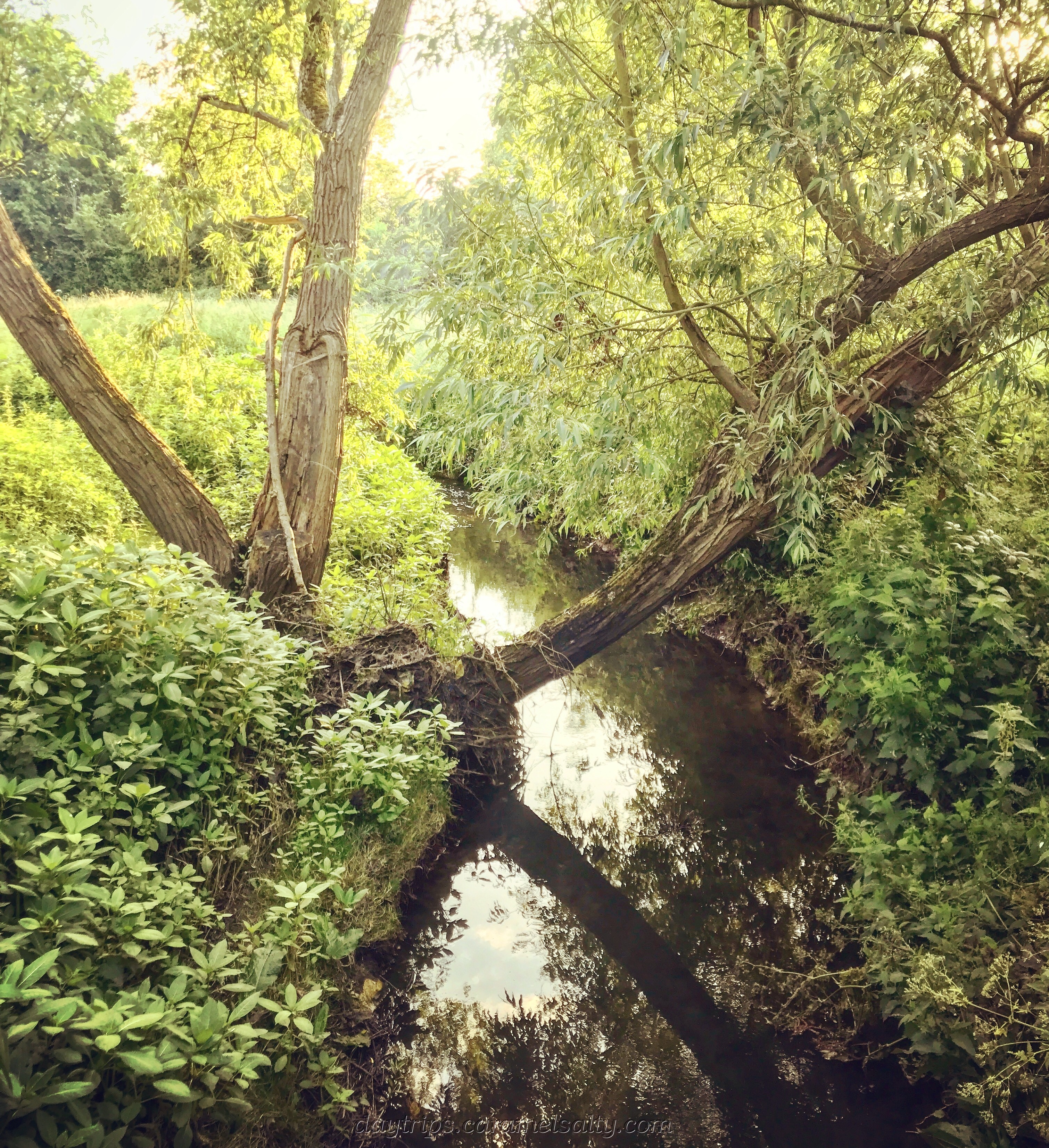 I do get a little confused in Ickenham Marshes with the directions provided on the walking notes. So what I do when I run out of the grass paths in Ickenham marshes, is to turn right on a wide well maintained mud trail, the Hillingdon trail. This then leads me to the ancient highway of Austins Lane, which soon opens up onto a track wide enough for a car.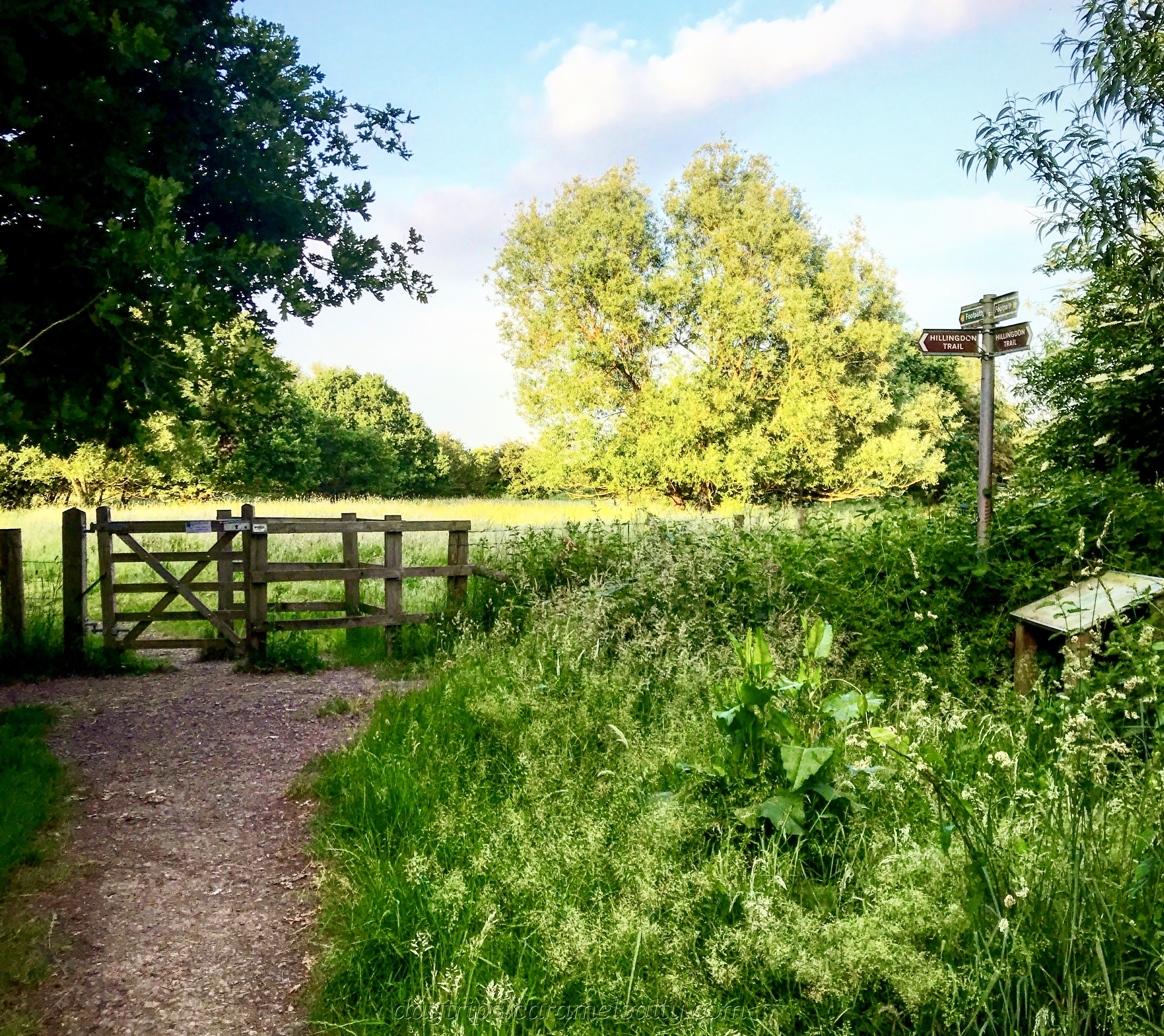 A car and horse trailer parked up by the side of the fields demolishes somewhat the idyllic ancient scene. However I can't complain. According to a description of the roads around Ickenham in the 1930s, Austin Lane meets Glebe Lane at the point that the fields began. And these are the very same fields that I'm walking past. However the land is no longer owned by Hillingdon parish, so I shall wait to see its fate in years to come.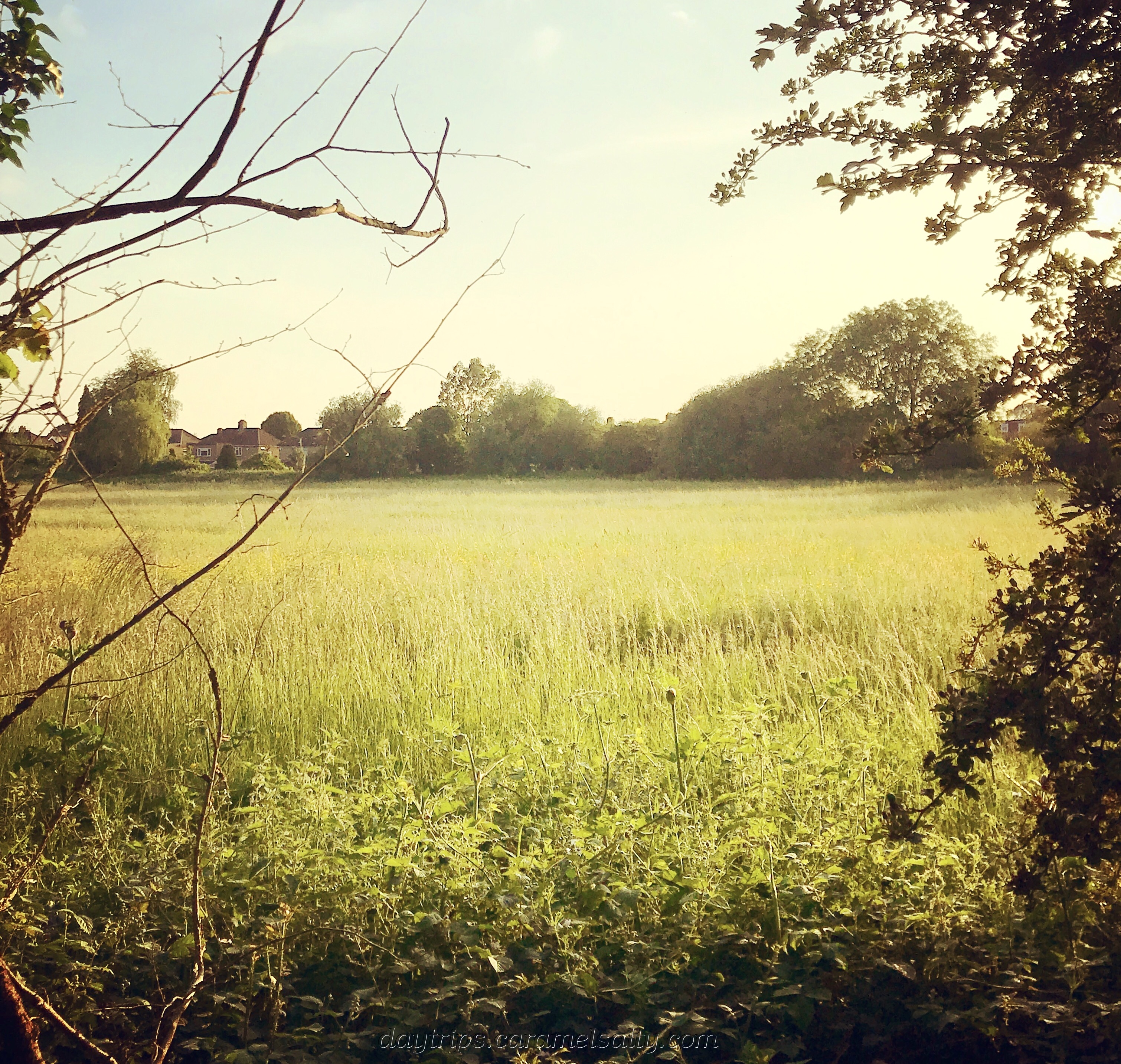 I arrive at Ickenham Tube Station, the end of my walk. Whilst the last section of the walk has probably been the most isolated bit, all through this walk I've never really been more than 1/2 hour away from a bus or tube or street. Which must make Harrow one of the greenest suburbs I've ever visited in London. Well done to the London Wildlife Trust and Local Council.
Related Blogs

What You Need to Know
Tube Map and City Mapper are free apps that provide London maps, route planner and train/ bus times from your nearest stop.
Transport for London is cashless. Only Oyster Cards, purchased at tube stations, or contactless cards are acceptable.
Willow Tree Wander (website) – is a printable walk, which forms the basis of my day trip in Harrow.
The beauty of this walk is the sense of isolation despite being in London. London is generally a safe city. But if doing this walk on your own, please take sensible precautions (e.g. water and snacks, plasters, fully charged phone, letting people know where you are)