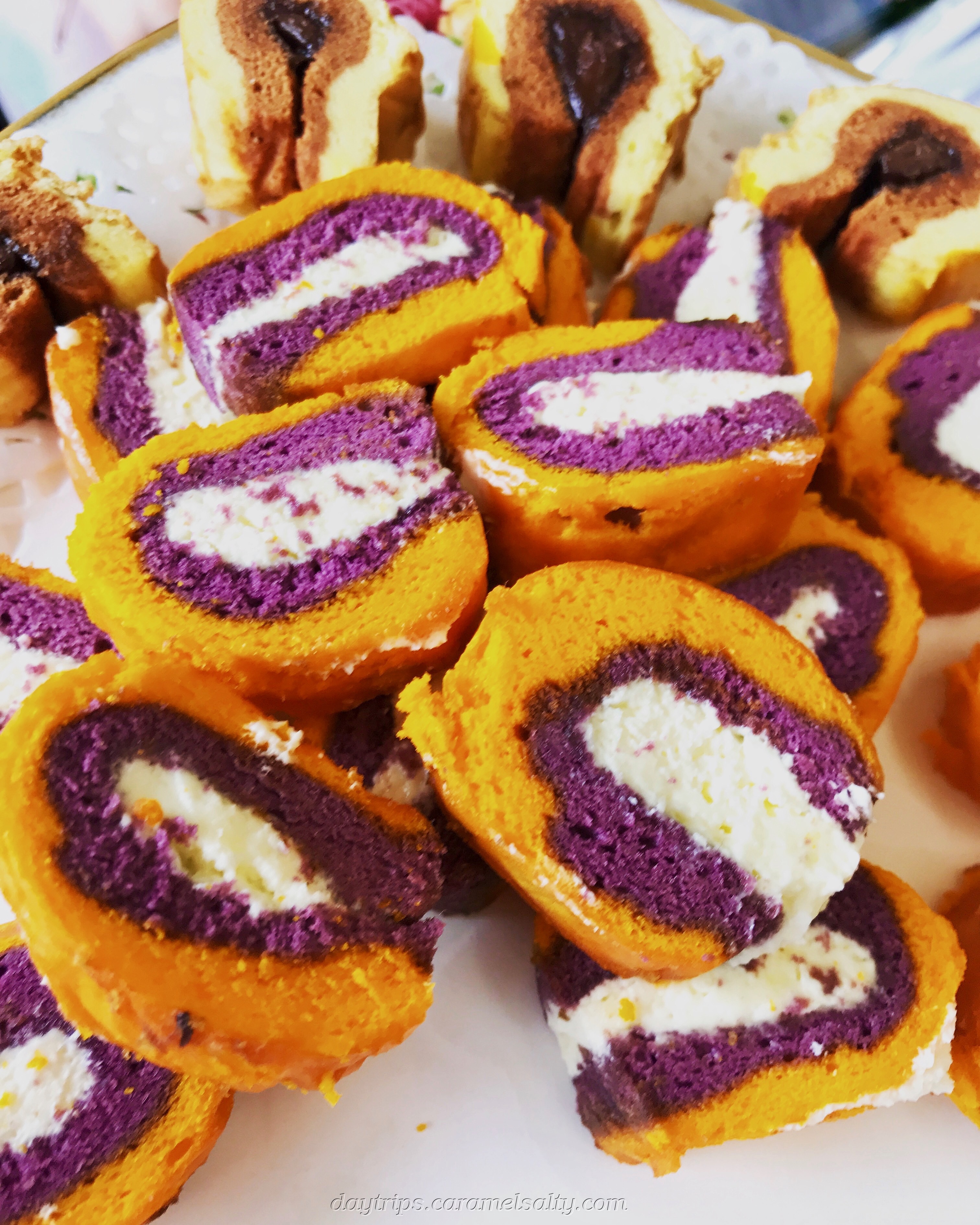 Ashtead – Get Me to the Hall on Time
I hadn't even heard of Ashtead until a fortnight ago. I'm here because of an invitation to a Malaysian feast, in aid of charity and to celebrate Eid. Lunch is at Claygate Village Hall. But not before I walk for my supper, as Claygate lies 3 miles away from Ashtead. As luck would have it, I have a circular walk from Ashtead that will get me there across Ashtead Common. I should get there with plenty of time to spare for a leisurely lunch.
Start of Day: Victoria Train Station, London
Cost of Day out: Cheap (£)
History Content: Low
I'm on the train to Dorking which goes via Ashtead. That sweeping train track out of Victoria, across the Thames, past the towers of Battersea Power Station and then across Tooting Bec Common is all too familiar to me. This is the same route that the Gatwick Airport Express takes, until it gets to Streatham, where my train veers to the west and deposits me at Ashtead.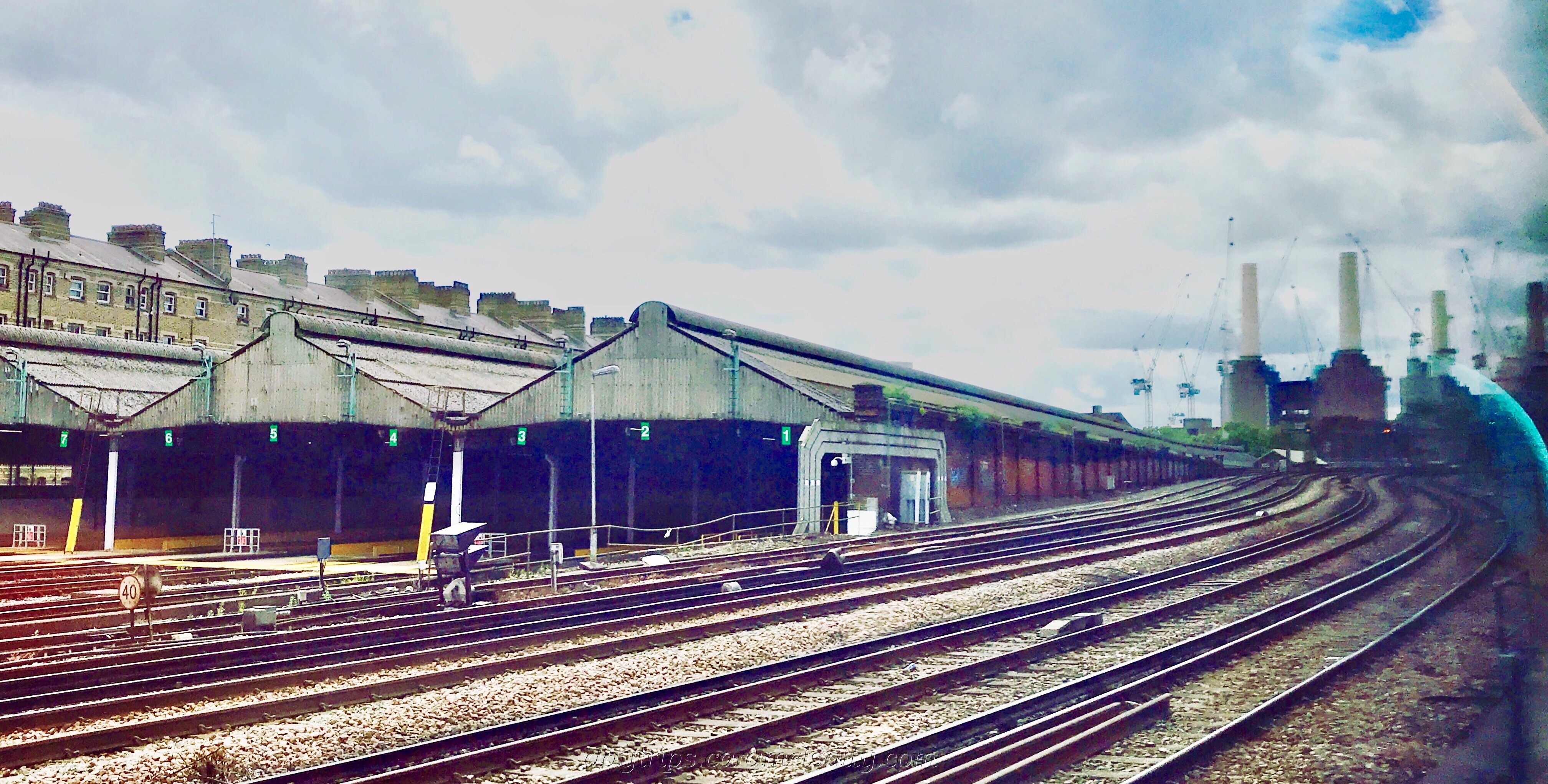 It was only last week in Balham (see my Balham blog), that I was under the impression that all commons were sparse of trees. What a difference 30 minutes into the Surrey countryside makes. It's like yin and yang. Where there are open spaces in Tooting Bec Common, there are trees in Ashtead Common. Villagers used to forage for wood in the common. Judging by the evidence, the locals in Ashtead probably enjoyed a roaring bonfire night in comparison to their tree-poor cousins in Tooting.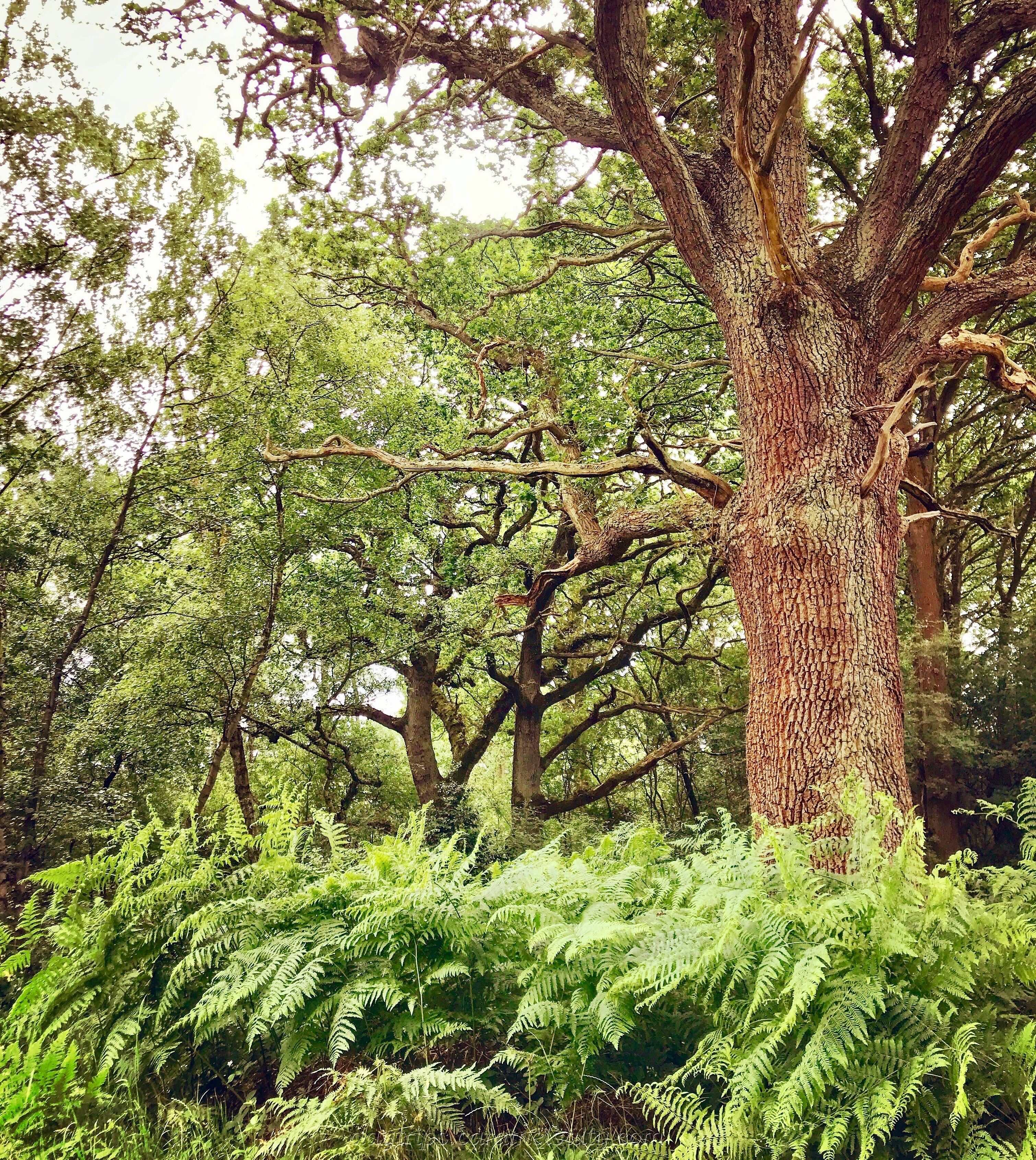 In Saxon times, Ashtead was known as Stede. This is a first, finding a place whose modern name is an elongated version of its ancient name. I'm saved from delving further into Ashtead's past, as there's a diligent record of its history. The account yields one surprising fact though. Whilst I thought many from cities like London had fled to places like Ashtead to escape the plague, it looks like its deadly tentacles reached Ashtead too. And then another surprise, a coherent account of this epidemic by the Sun Newspaper.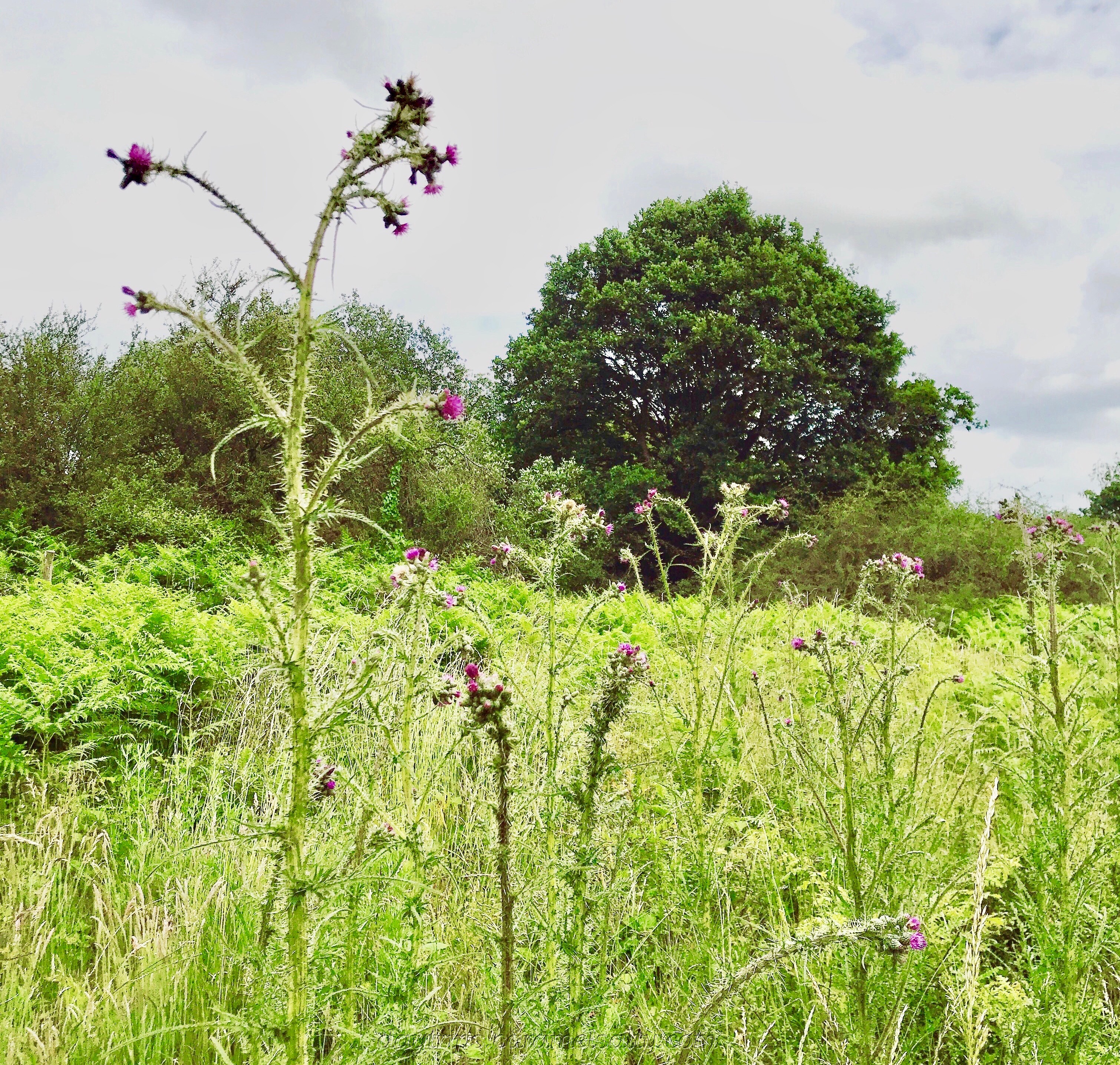 The majority of the trees in the common is the English oak, a formidable tree that has assumed many roles and uses through the ages. Forming a thick undergrowth under these English beauties are fully unfurled bracken, forming a graceful stage of lime green across much of the common.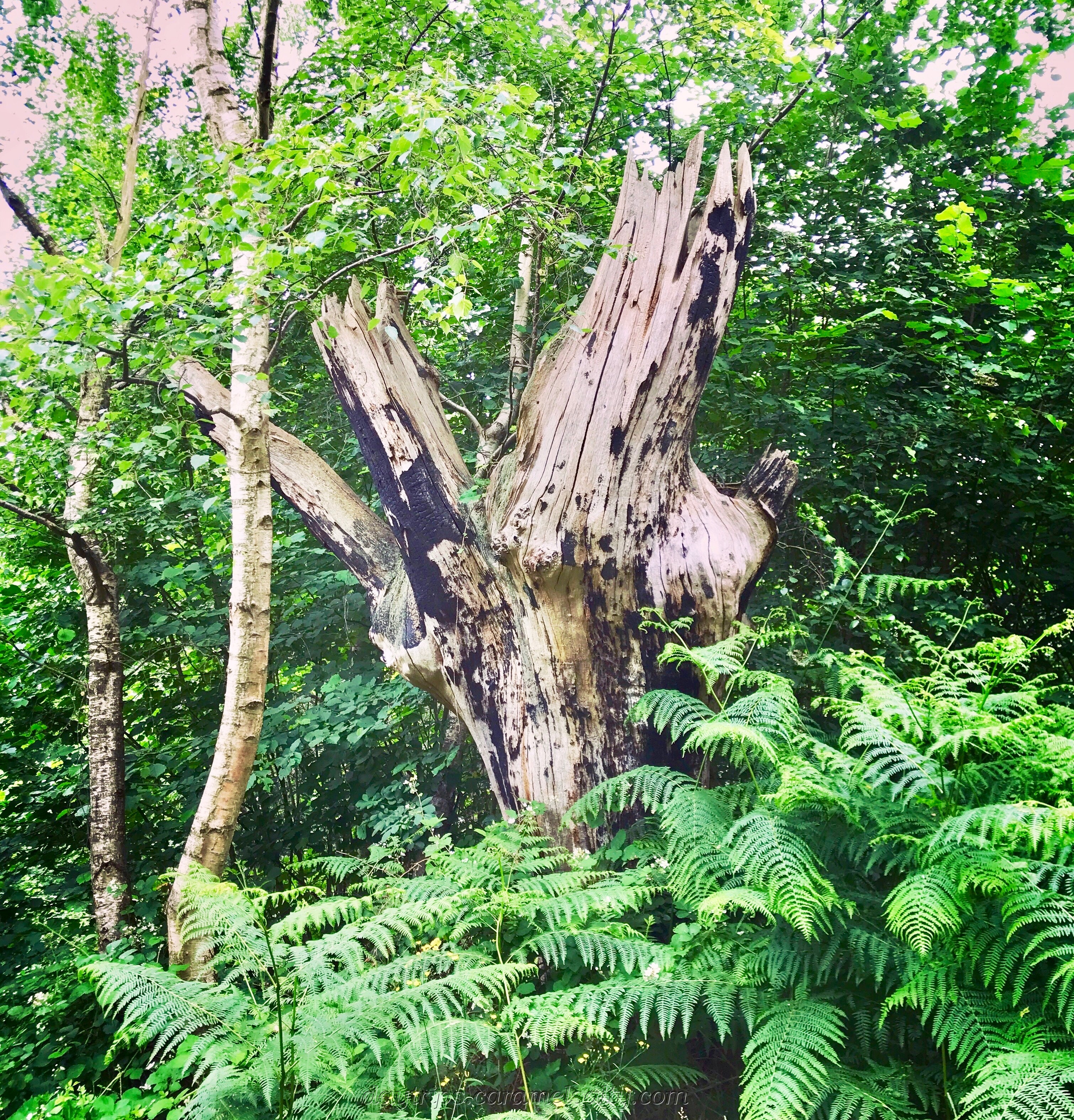 Hard as I look out for them, there are hardly any wildflowers around. This leaves me in no doubt that the ferns are masters of this moist and shady common. Ah, but wait! A solitary foxglove has bravely infringed the territory of the ferns, the only splash of colour against the omnipresent shades of green.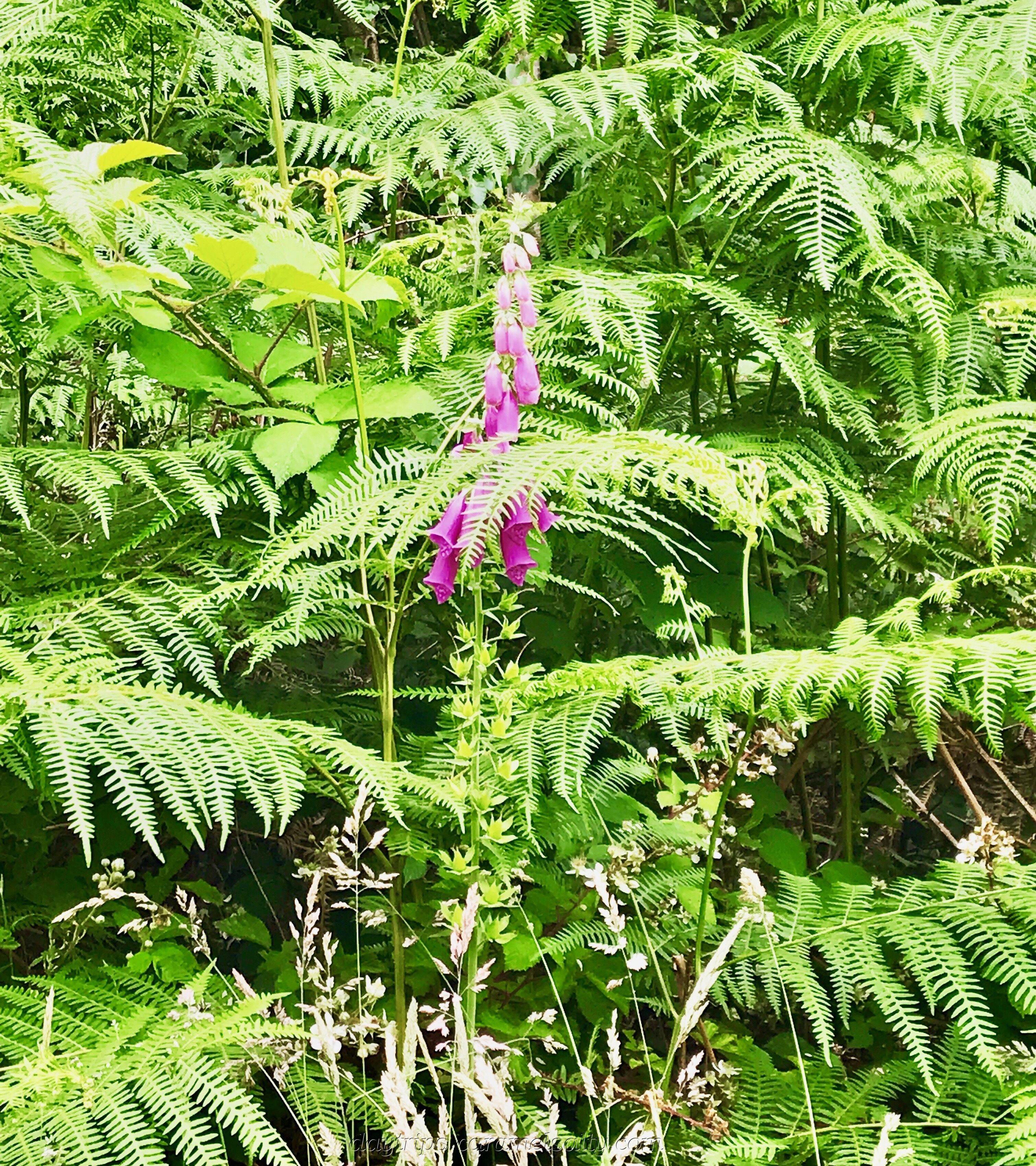 Just when I thought that it couldn't possibly get anymore woodier, it does. When I get on the semi tarmaced road on the walk, the common slopes down into a lush dip of even thicker foliage. Perched on the tall branches, hidden behind leaves, the birds are singing their hearts out. And why wouldn't they? With the abundant oak in these woods supporting over 280 species of insects, they've had their lunch. I, on the other hand, have not.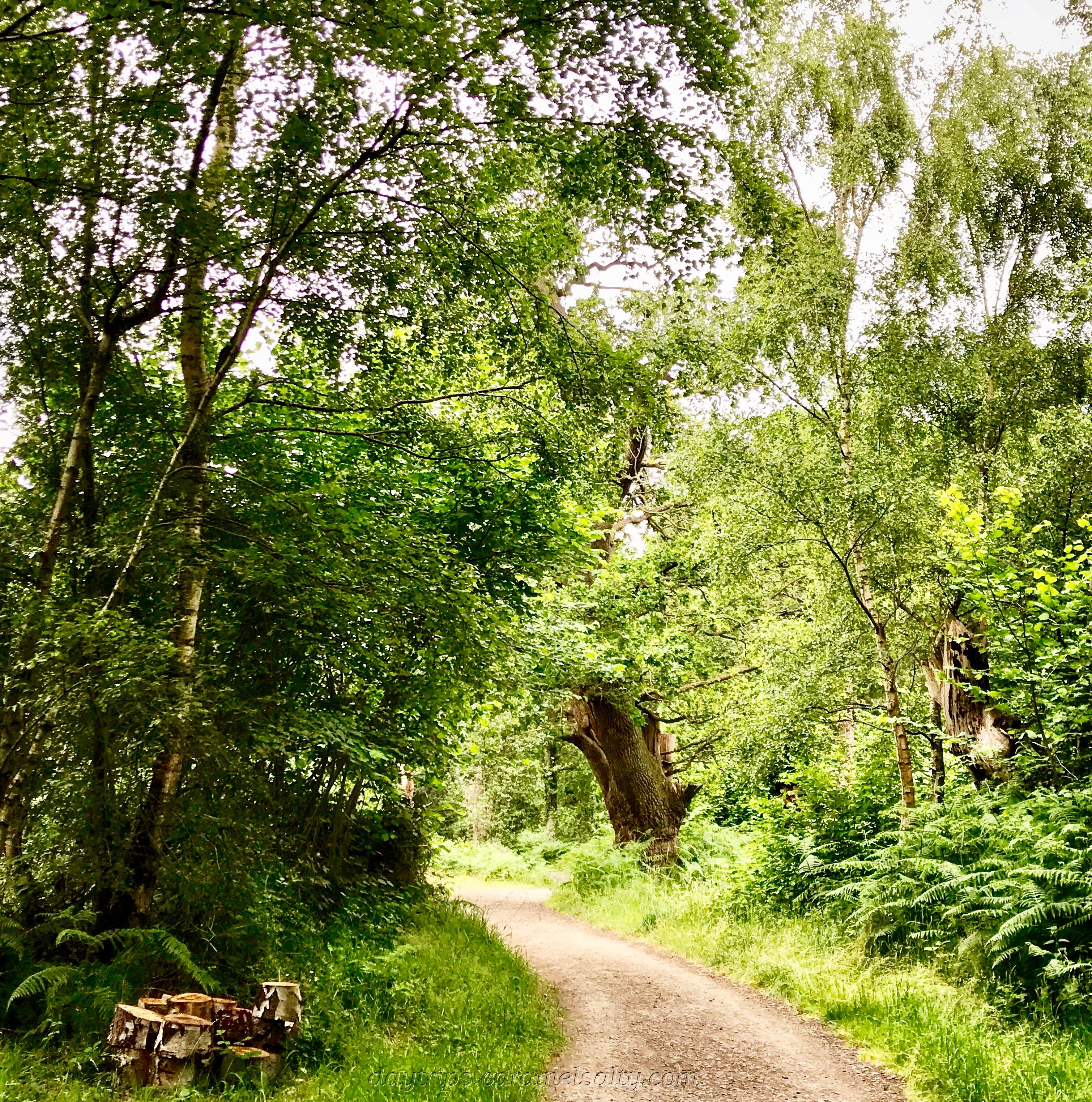 As I tumble out of Ashtead Common, another surprise awaits. I find a list of 20 bylaws for the common, posted by The Corporation of London. Possibly one of the richest municipal in Britain, the Corporation which manages the financial district in London, owns and preserves this common. Will the surprises never cease ?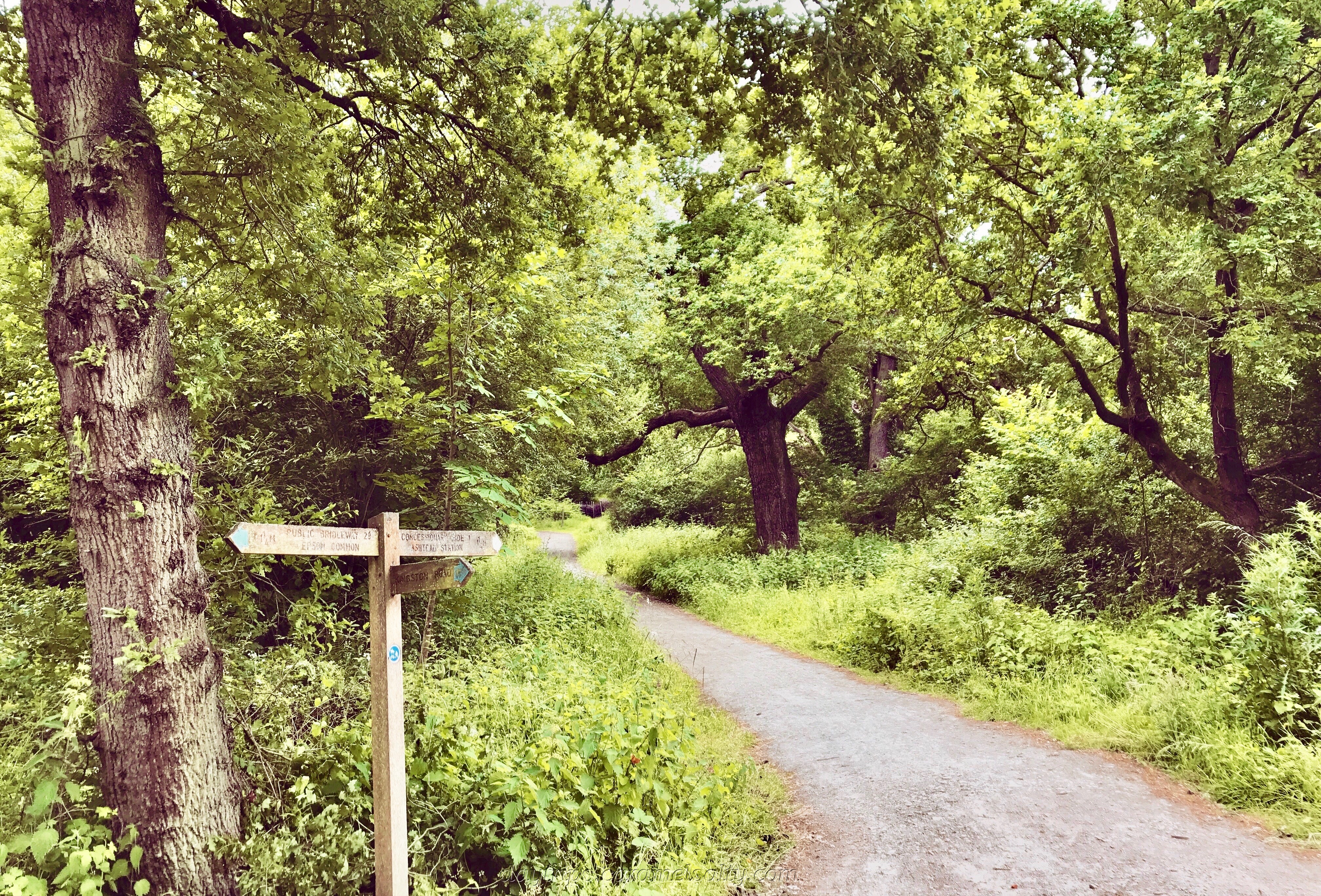 Like all commons, this one ends by a busy road. But there is redemption. The Star Inn beckons. A refreshing gin and tonic is much-needed on a quite muggy day. And the menu is quite appealing. But empty my stomach I must keep, as the gin goes straight to my head and makes me speak like Yoda.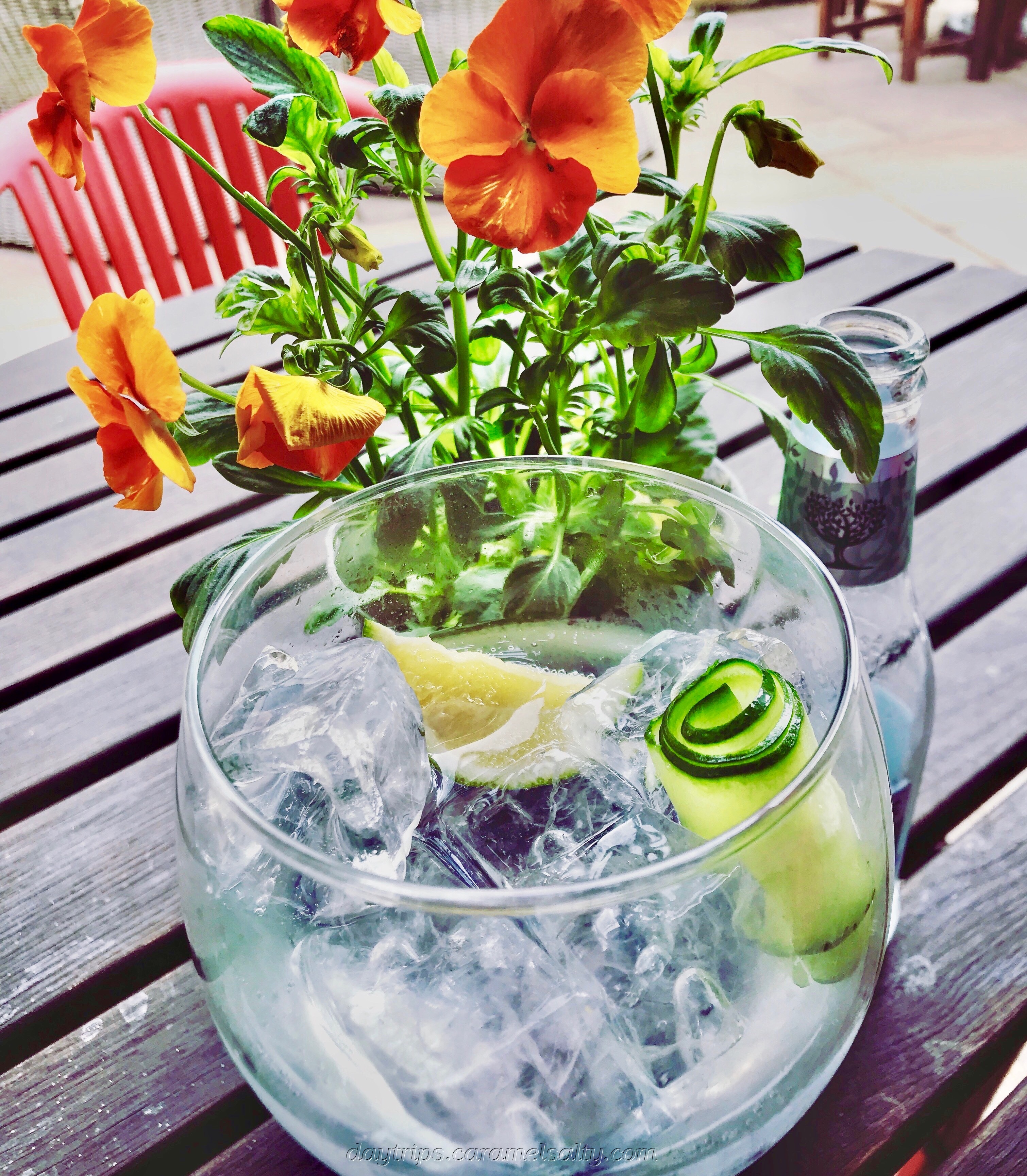 D'Abernon Chase leads to Prince's Covert. Sadly I've not been magically transported to France, but in woods of thick undergrowth in Surrey. It's perfect for animals to hide in, only to be hunted out by the Belgian Prince Leopold, who lived here before becoming King. However I'm not pointing a finger at him, as all the other Royals were at it too, owning much of Britain as private hunting grounds.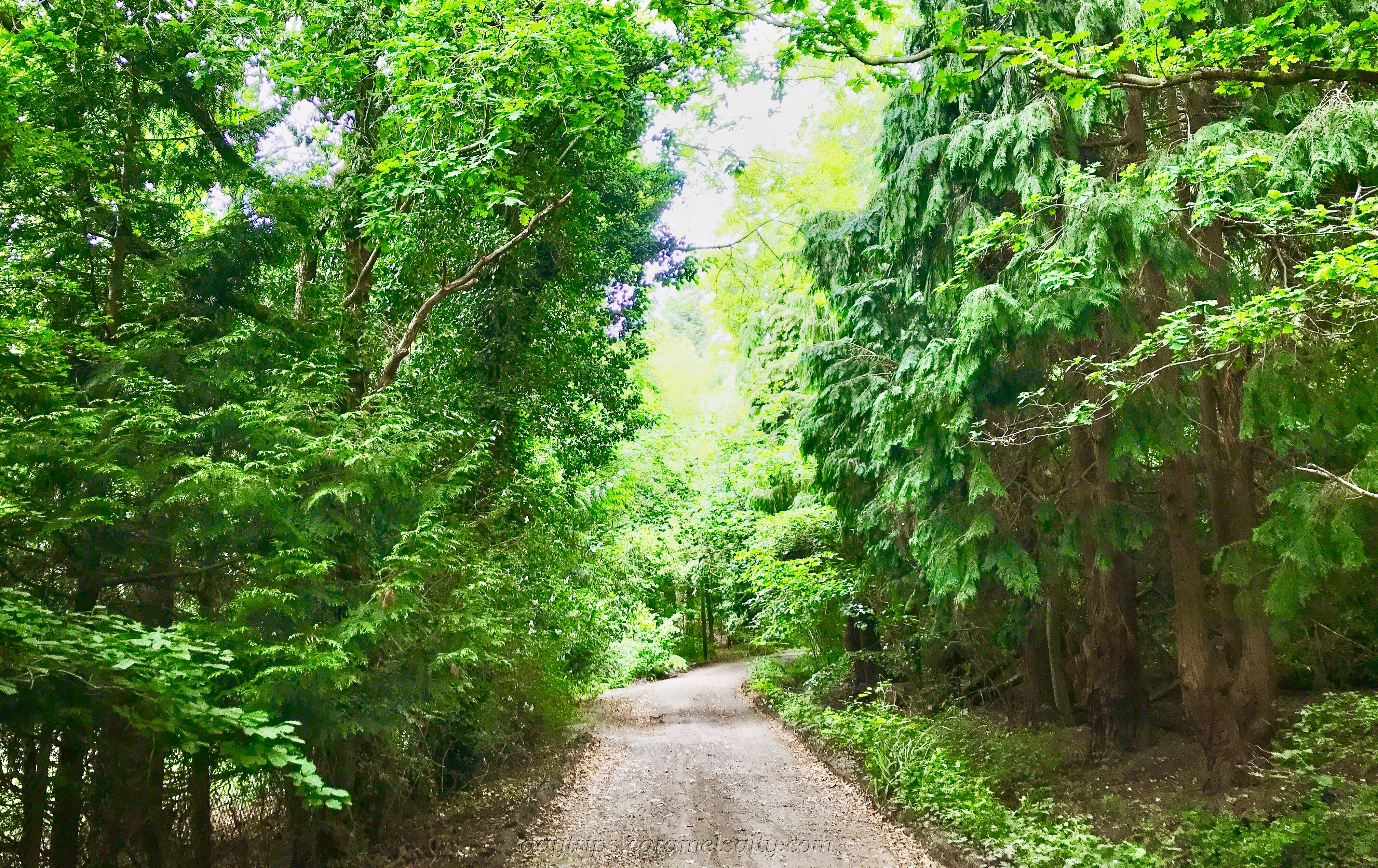 In these woods a change for the better was made in 2014. The locked entrance to this land was removed by the Crown Estate, owners of this forest since Queen Victoria's time. Victory to the ramblers. And the cyclists. And the dog walkers. And those needing to get to Claygate quickly.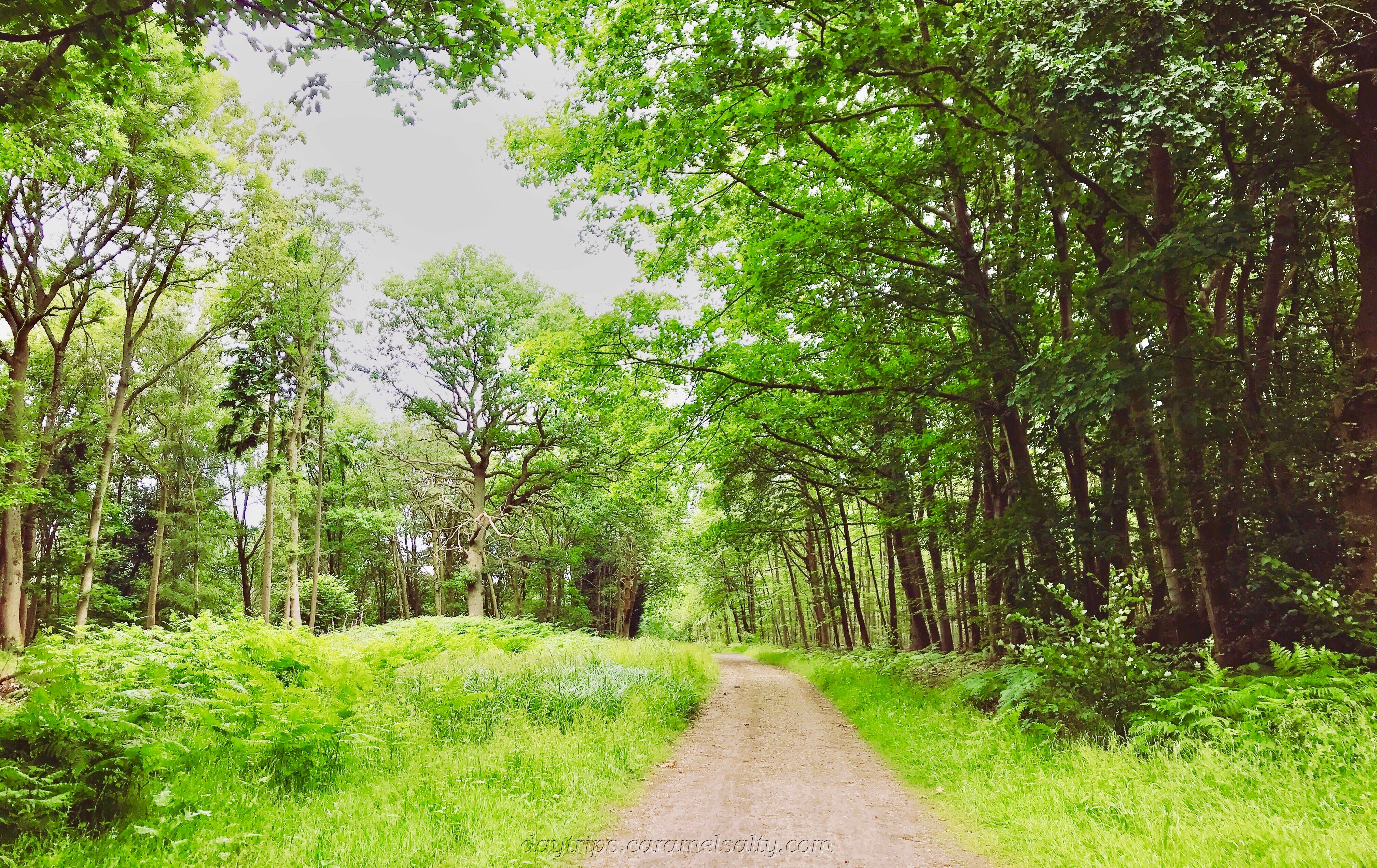 When I approach Great Oaks, I am muchly disappointed. Expecting to see grand old trees, I'm greeted instead by a field full of saplings, no taller than my waist. Hopefully these are young oaks which will mature in years to come. I look forward to my return then.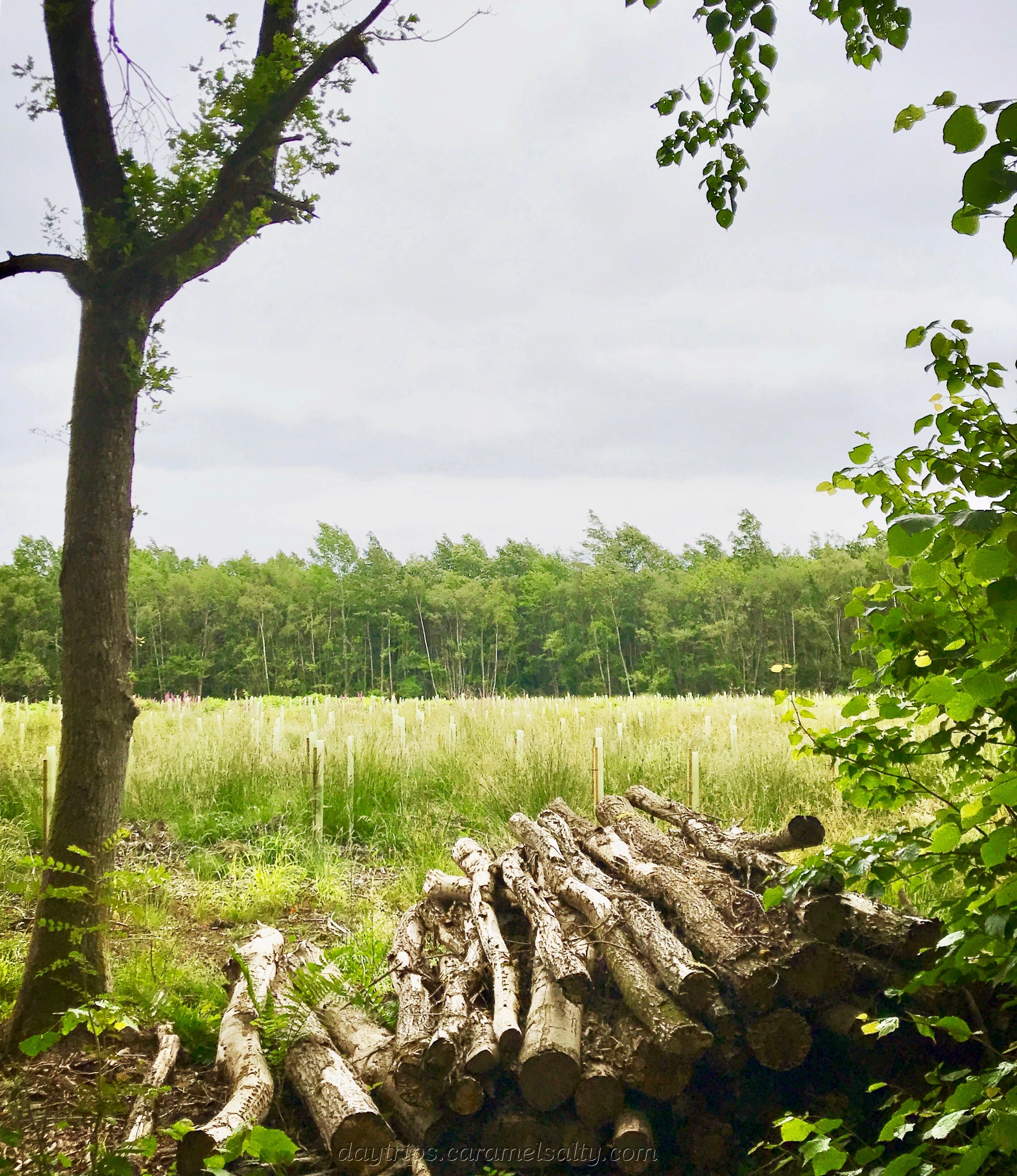 Whilst there may be no oaks to admire, I get the chance to enjoy the tunnel of common lime trees as I approach yet another road. Summer is the best time to enjoy these light, breezy trees that rustle overhead at the slightest of wind.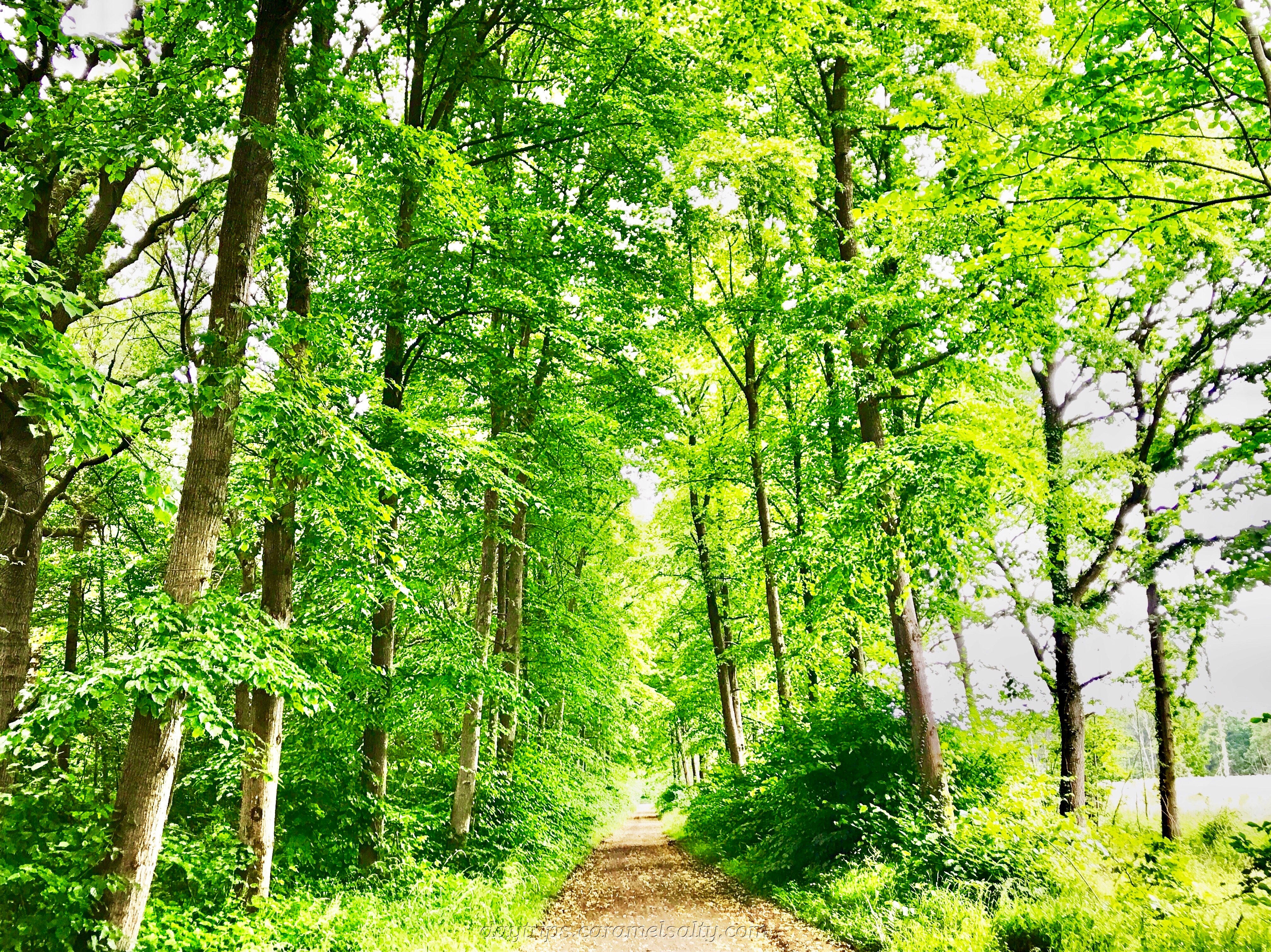 Crossing the road, I enter into woods made gloomy by the overcast sky. This is still part of Prince's Covert, but this time I'm walking along a ditch. I think I felt a drop of rain, but I carry on safe in the knowledge that I have nature's umbrella over me. Which is fortunate, as I've left mine  at home.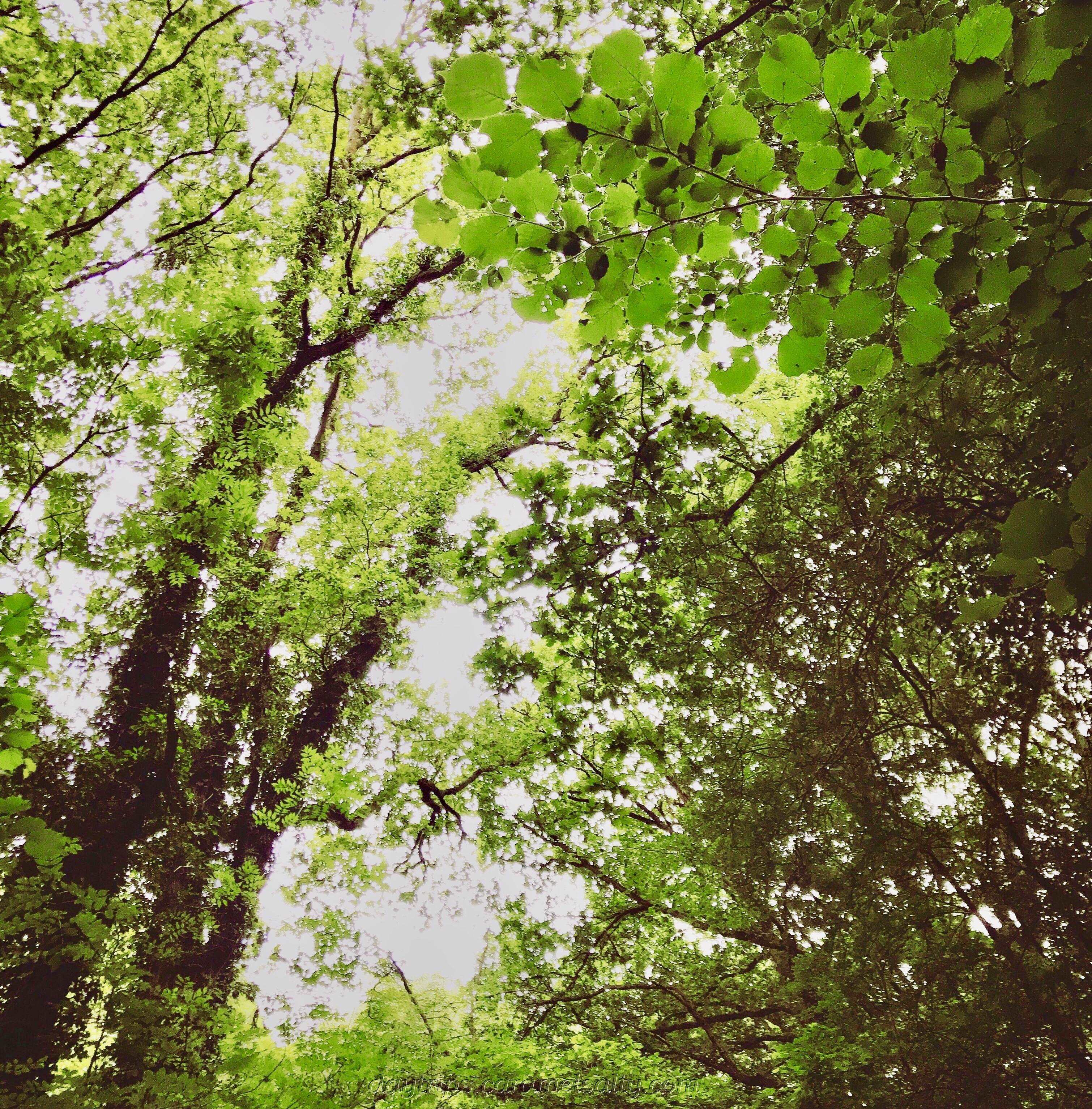 I hear the rush of the A3, otherwise known as the Portsmouth Road, in the distance. I'm obviously closing in on civilisation, and lunch. Suddenly I emerge into the bright sunlight of a clearing. And in this clearing, gigantic power lines stretch across the skies, the blood veins of industry and modern society.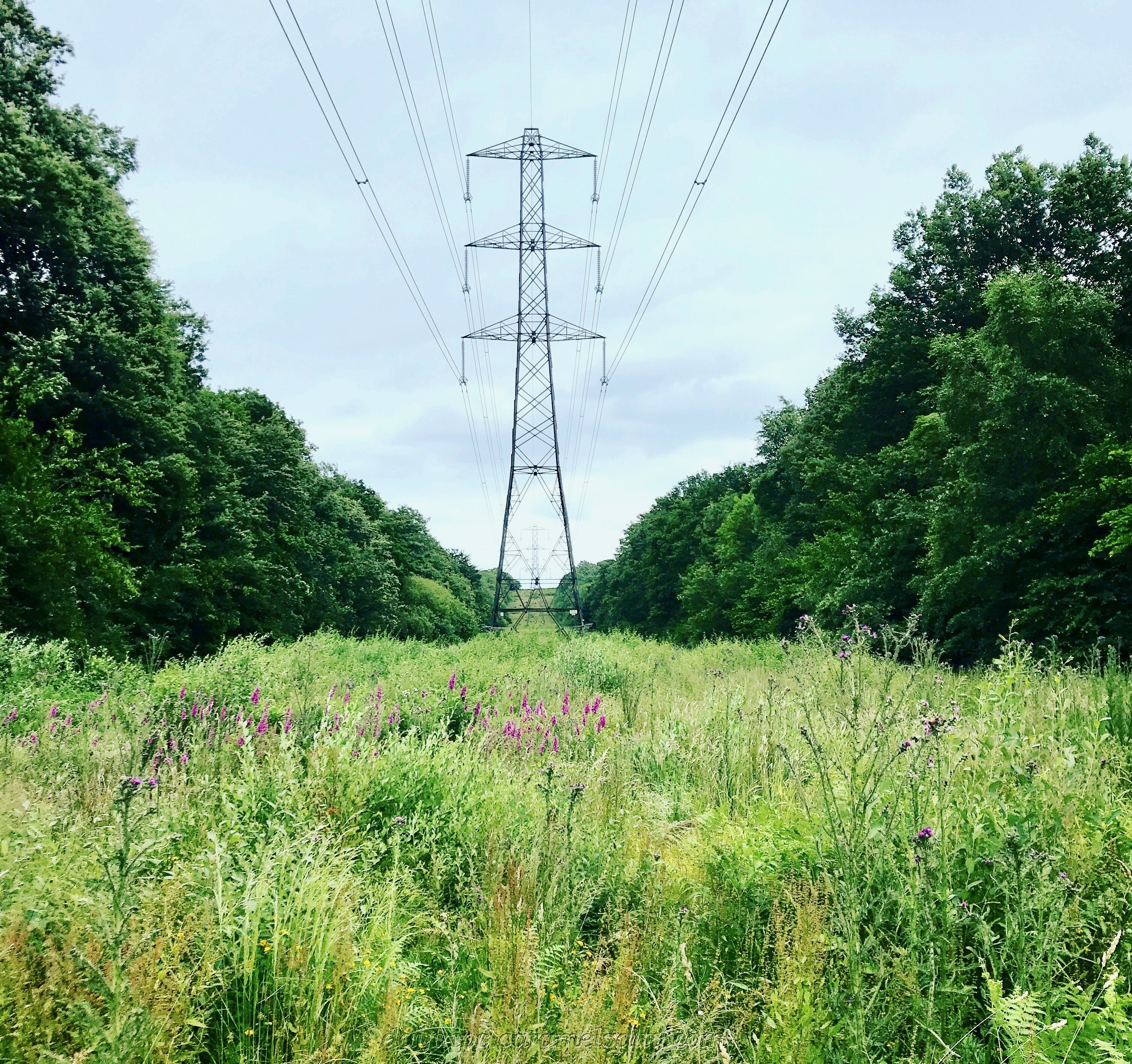 Fortunately I plunge back into forests almost immediately. Deep in the Surrey stockbrokers' belt, I'm expecting to pitch up shortly in a more than modest village. But before I do, I come across a legacy of the revenue raising powers of the Corporation of London.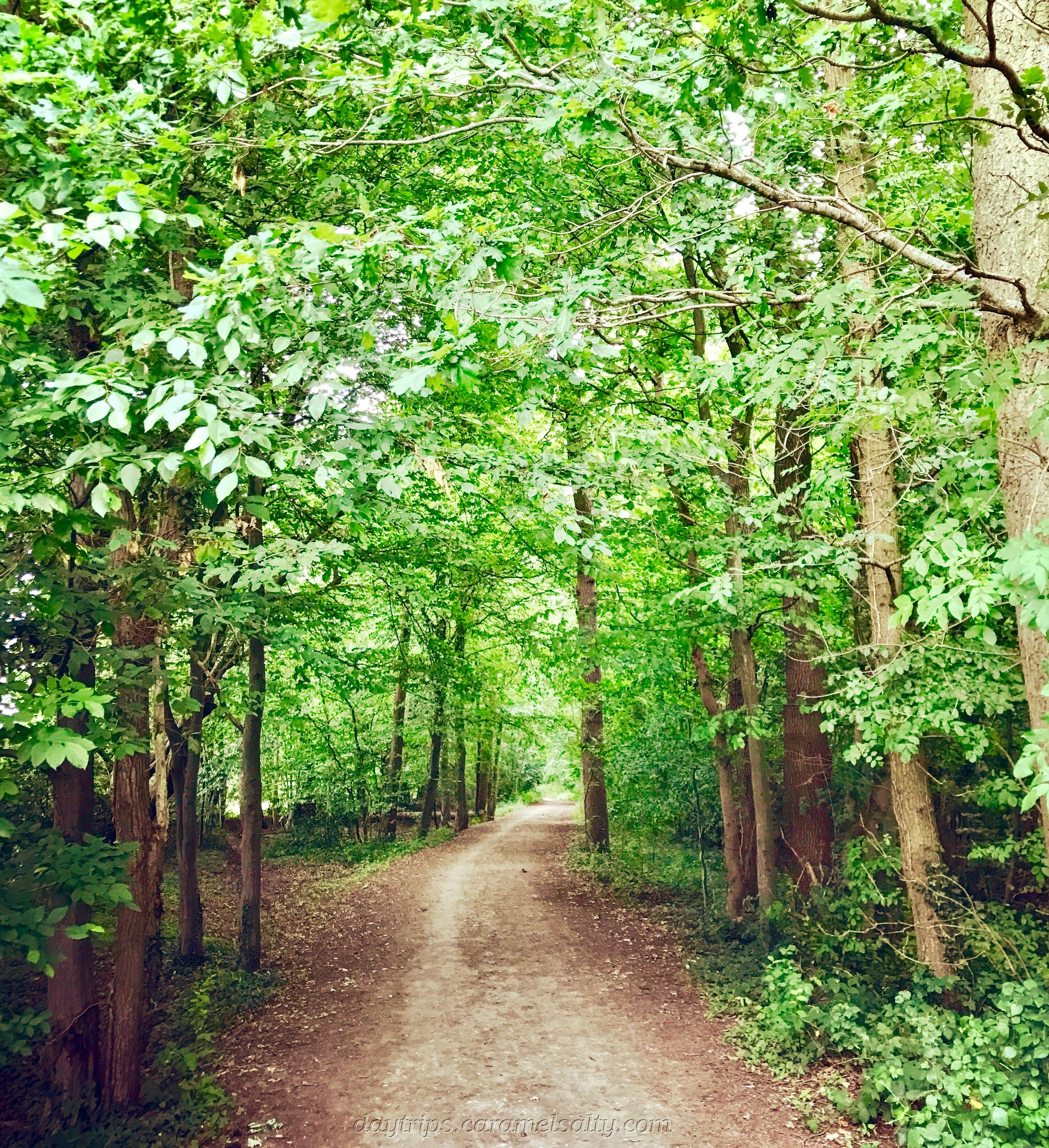 I spot a coal post that used to mark the point at which tax was now due to the Corporation of London. When trade was first conducted by sea, taxes were levied at the wharfs in London. But when trade travelled in via canals and rail, the tax boundary was extended to a circumference of about 20 miles from the City. Only 210 of the original 280 posts erected, still remain.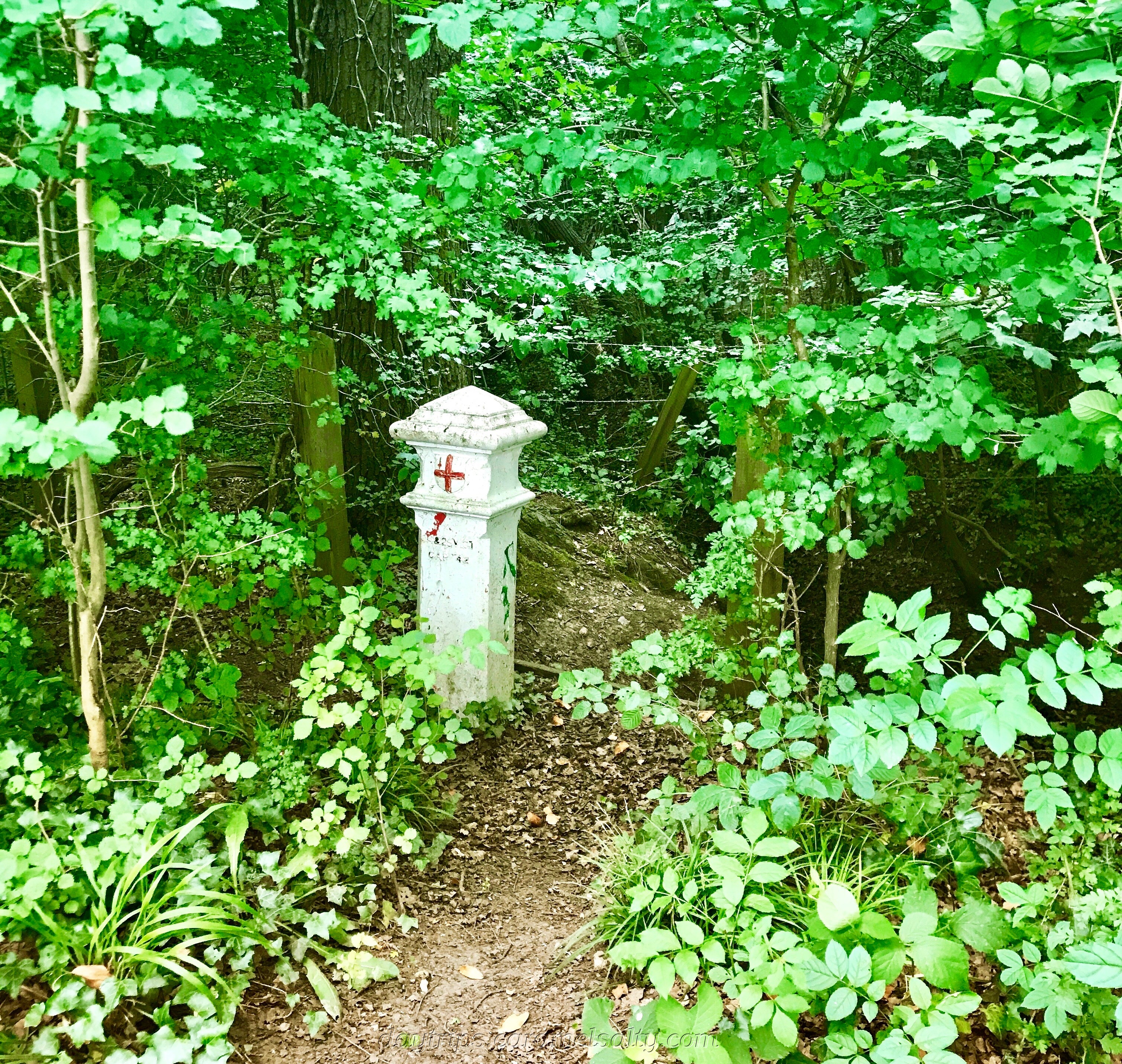 I glimpse red roof tiles through the trees. I'm on the verges of Claygate. With a deep breath of fresh air tinged with carbon monoxide from the busy A3 which I've just crossed at a great height, I prepare myself for when forest meets concrete. But I have one last treat, 3 horse riders approaching me on the bridle path that we share.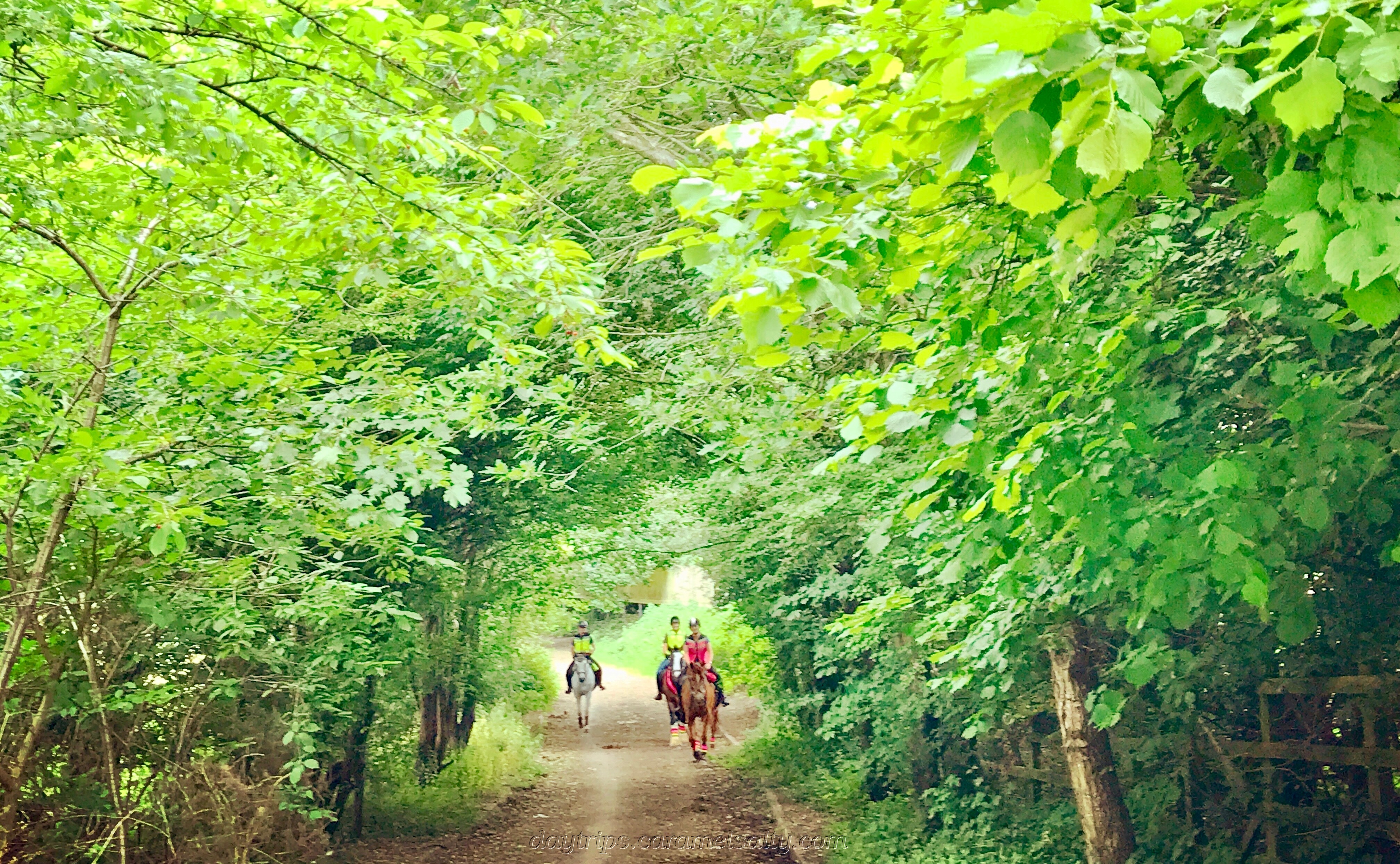 With a quick nod to the riders,  I hurry on to Claygate. I check my watch. Hurrah ! It looks like I'll make it to the Hall in time for lunch.
How to Take the Long Way Round To Claygate
Tube or Bus to Victoria Train Station (Zone 1)- I use the free London Tube Map Mobile Phone App and the free route planner City Mapper Mobile Phone App to get around London.
Transport for London is cashless. Only Oyster Cards, purchased at tube stations, or contactless cards are acceptable.
Trains to Ashtead  – website for train times, fares and advance ticket purchase. Discounted off peak fare with Network Rail Card.
Claygate to Ashtead circular walk pdf.
The reason for discovering a part of Surrey I never would have otherwise – invitation by Avalana Richmond, one of the caterers at the charity event.