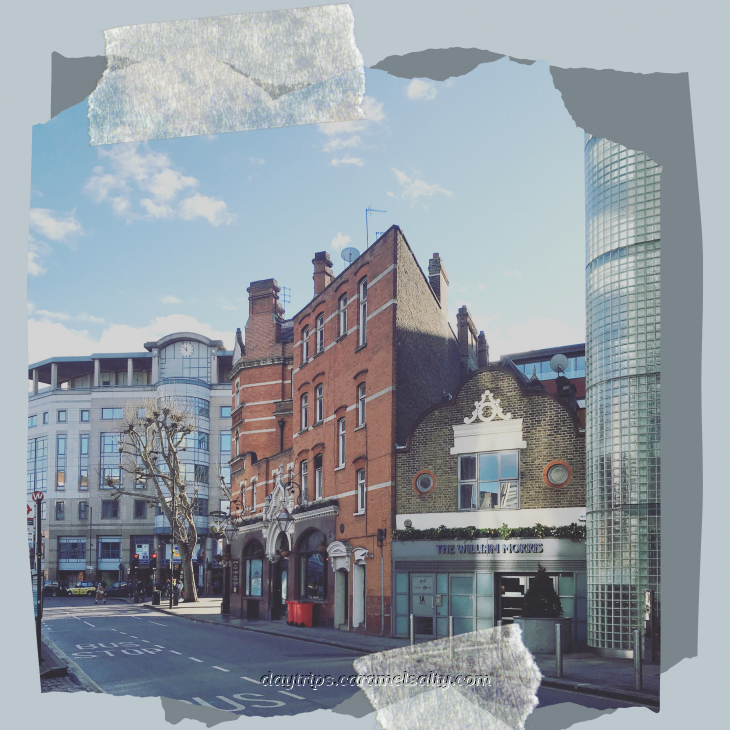 Variety and Royalty Around Hammersmith Broadway
It may not sound particularly enticing to spend any part of a day hopping from one pedestrian island to another around a busy gyratory. Or the prospect of walking under a once deemed unsafe Hammersmith flyover. But by the time I add a slight detour to the Thames, I find myself immersed in Hammersmith's entertainment heritage and the story of an estranged queen who, in the 19th century, made Hammersmith her home. And how ordinary people exercised their will.
Start of Day: Outside Hammersmith Station, Zone 2, London
Cost of Day Out: Cheap
History Content: Moderate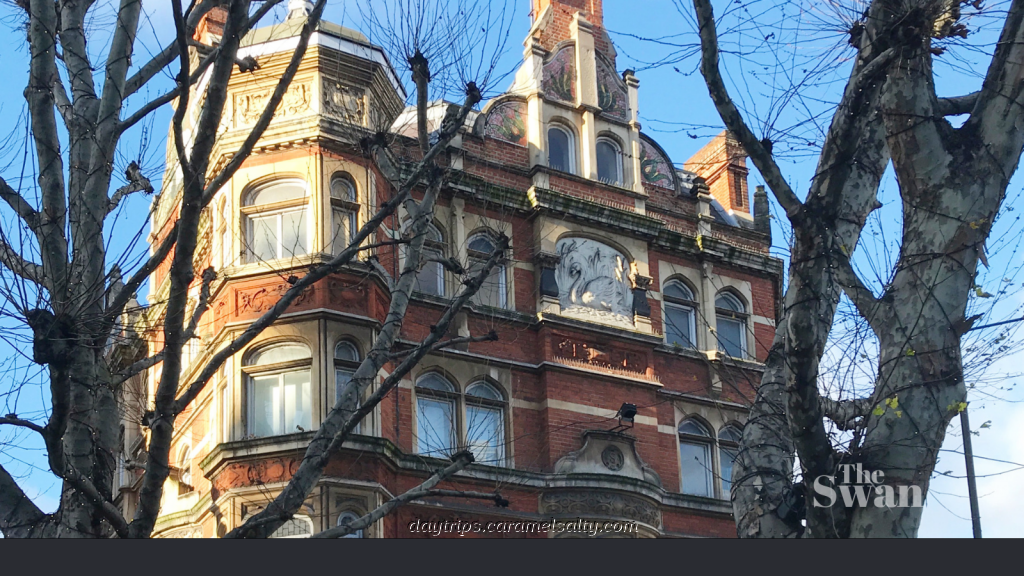 From the entrance of [1] Hammersmith Station, I cross over to the Jacobean styled [2] Swan, which, as well as the other Hammersmith Station branch on [3] Beadon Road, feature in my walk from Shepherds Bush to Hammersmith.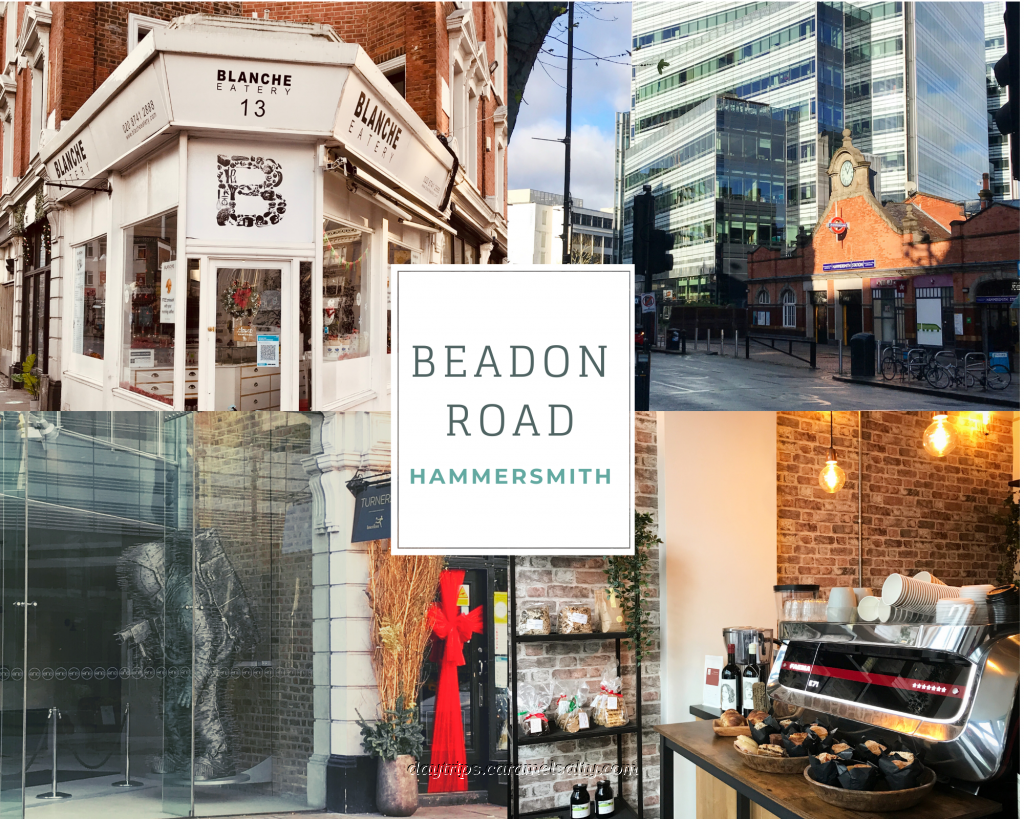 The little row of businesses along Beadon Road are an assortment of early morning treats, including an organic cup of coffee. As it's still lockdown, I enjoy all of this stood on the pavement whilst marveling at a sculpture of a space man in the lobby of [4] Space One, made of a million, or so it seems, coat hangers.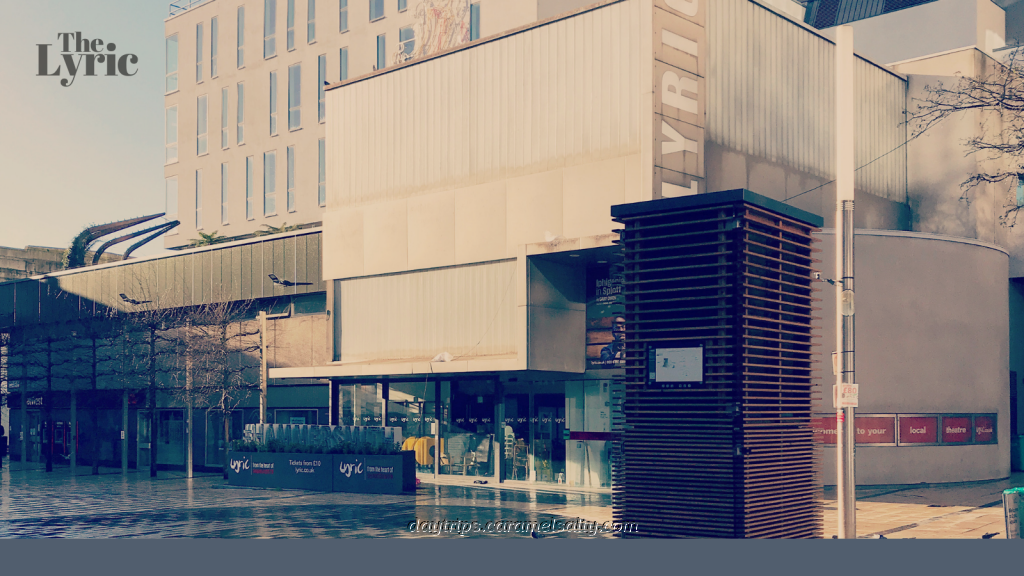 Around the corner is [5] Lyric Square, home to regular food markets and one of Hammersmith's famous landmarks – [6] The Lyric theatre. The original 1888 music hall built on Bradmore Grove was relocated to this square when King Street was redeveloped in 1969. A vociferous public campaign ensured that the elegant rococo Matcham auditorium, named after its architect, was dismantled and meticulously rebuilt inside the current 70s style shell. There's much more about the Lyric's theatrical history with photos here. One fact not publicised that much, is its open air balconied bar.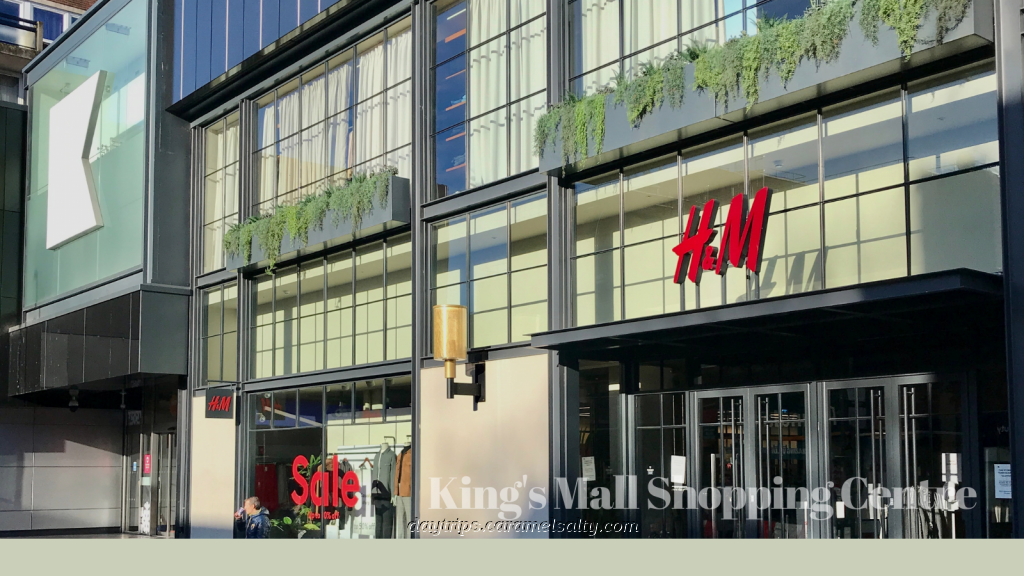 Behind the Lyric, is [7] Kings Mall Shopping Centre, also with a cultural past. Hammersmith Palace, or the Palace of Varieties, once entertained the masses in this spot from 1898. It went on to show moving pictures, before becoming a cinema. Sadly, after suffering wartime damage, it closed in 1940 and eventually demolished in 1950.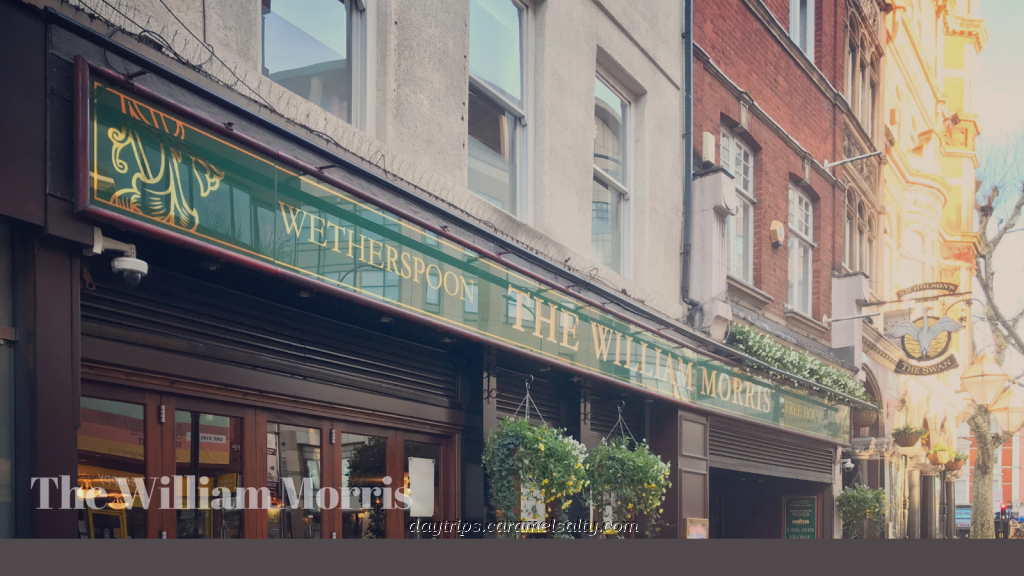 At the bottom of Lyric Square I find a cluster of drinking establishments – a reminder that King Street is the centuries old King's Highway that led out west to Windsor. Amongst them is the Grade II listed [8] Hop Poles and the [9] William Morris, a JDWeatherspoon pub. If it hadn't been for lockdown, I would've been inside the Morris, stood on its distinct patterned carpets, perusing the old photos on its wall. However, in keeping with the times, the photos can be enjoyed online.
Morris was a well-known figure in Hammersmith, having lived in nearby Kelmscott House for the last 18 years of his life. A javelin-throw away from the Morris is another tribute, in the form of a bench on a pedestrian island. This one is for Rik Mayall, and this BBC article explains its significance in TV history. Once again, it was an enthusiastic campaign by fans after Rik's death, that persuaded the authorities to reinstate the bench.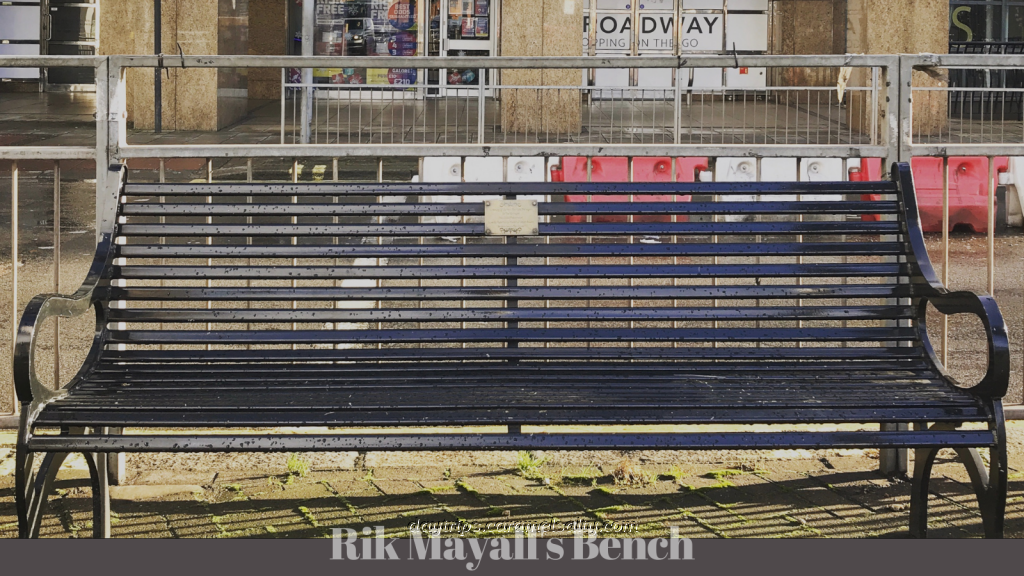 Sitting on the bench to read the inscription, I also get great views of Hammersmith's first church. [10] St. Paul's, which is located on yet another island, was first built in the 1660s from cash and bricks donated by Nicholas Crispp. The bricks came from Nicholas' brick factories. After all, he was the foremost brick manufacturer at the time, having brought in the Dutch know how of brick making to England. This very wealthy man also became Hammersmith's greatest benefactor. And I will learn more about his wealth later on in my walk.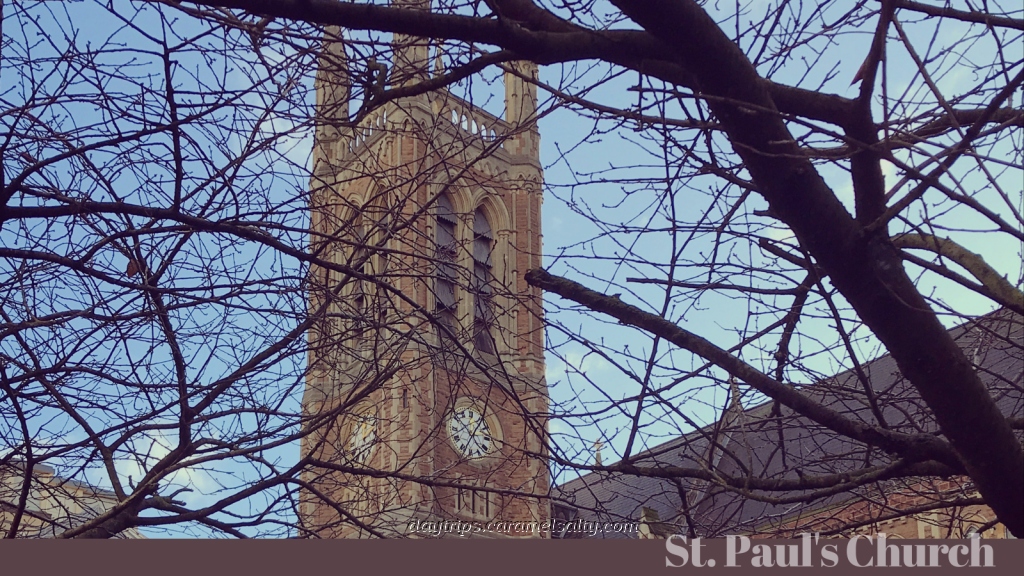 I follow the generous footway around the church in an anticlockwise direction, with views of its bell tower through its many blossom trees now barren in the depth of winter. When I get to the south side, it strikes me just how close [11] Hammersmith Flyover is to the church. This 30-minute educational video may prove tedious for non-concrete pouring fans like me, but it has real footage of a 1961 Hammersmith as it documents the building of this overpass.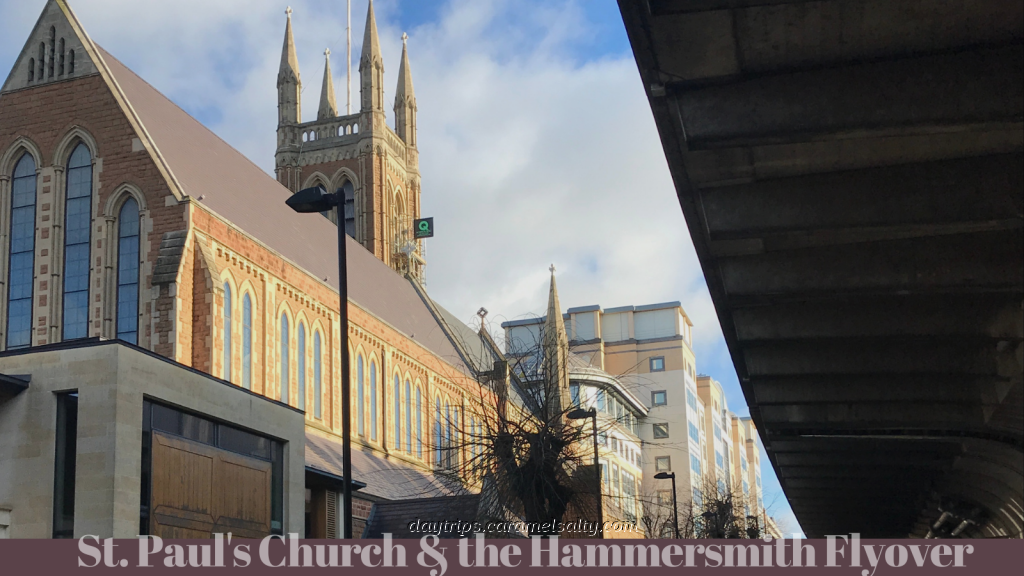 Because of the flyover, St Paul's lost a lot of its land, especially its cemetery. However, two graves that still remain are that of a carpenter and a brick layer named Richard Honey and George Francis, respectively. They were killed by the King's troops when the working classes stood up against officials who were trying to prevent Queen Caroline's funeral procession from passing through central London enroute to Harwich and then to Brunswick, Germany. This was the ultimate outpouring of the public's affection for a Queen much maligned by her husband George IV.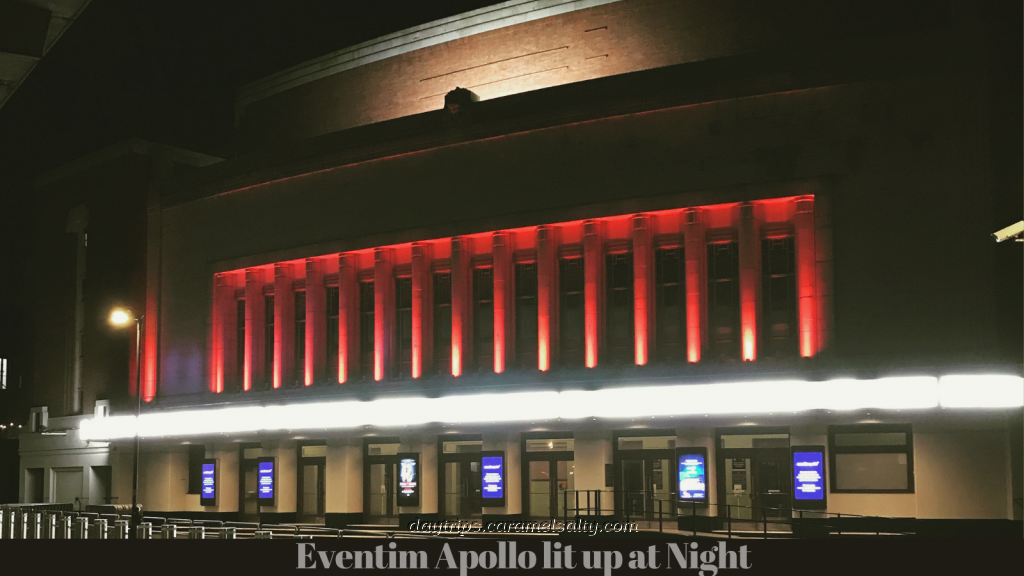 Continuing under the flyover towards Hammersmith, I arrive at the Art Deco Hammersmith Apollo. Today it's known as the [12] Eventim Apollo (I do lose track, as it keeps getting renamed every time it changes sponsors). This popular live entertainment venue looks desolate these days, with no acts in lights, no throngs and queues, no suited bouncers on the doors and no greasy burger vans under the flyover on show nights. Let's hope this changes soon.
Next, I go down [13] Queen Caroline Street, named in memory of Caroline of Brunswick. A short way down is a listed Georgian house called [14] Temple Lodge, now a guest house. Frank Brangwyn, a celebrated artist, lived here for many years. What used to be Frank's studio, is now home to [15] The Gate vegetarian restaurant who serve their dishes under Frank's 'northern light' windows.
Cutting through the Peabody Trust buildings adjacent to Temple Lodge, I manage to spy the main building and the top of the trees in the garden of Temple Lodge. I have to resort to their online gallery to appreciate the beautiful garden. But to make up for it, through an archway within the Peabody flats I find an unexpected sunken garden. How lovely!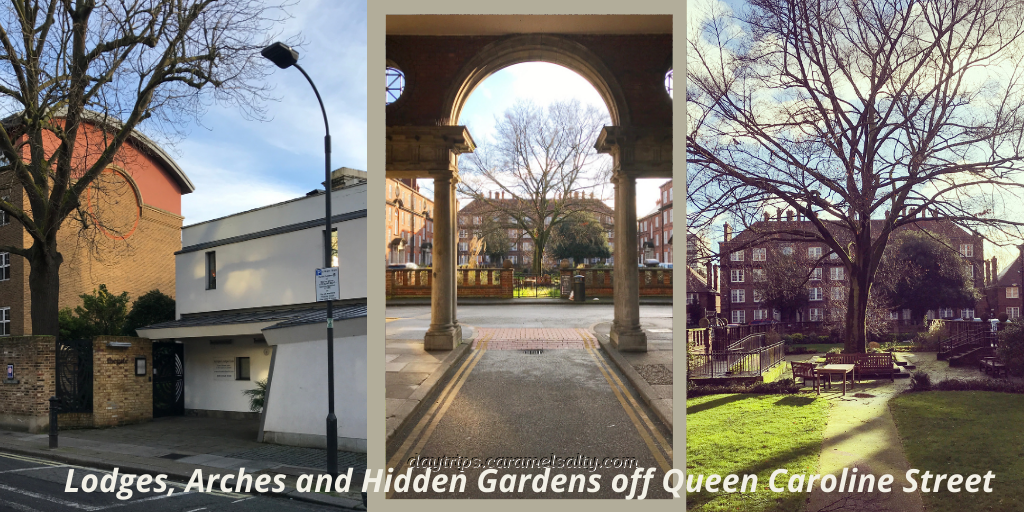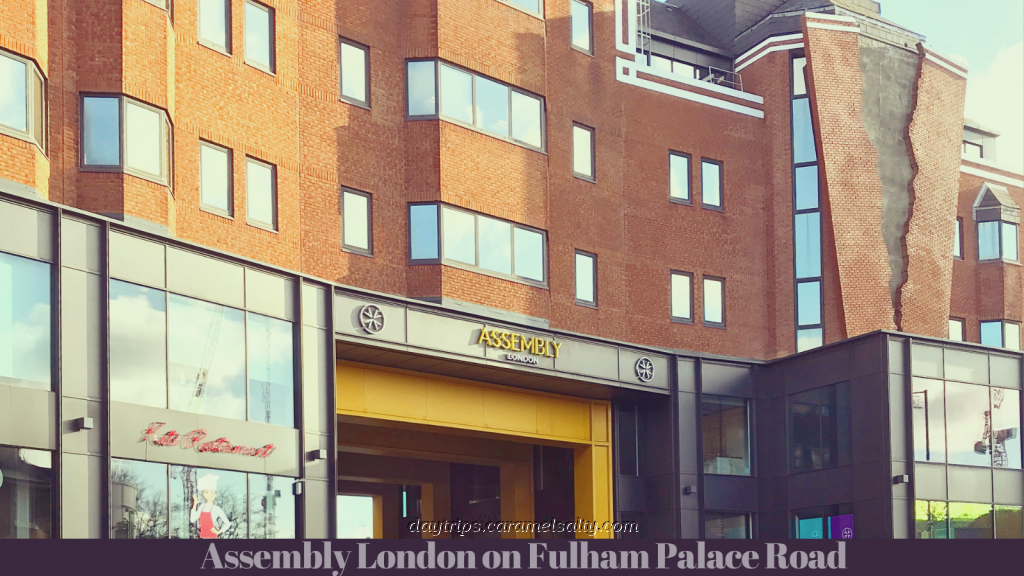 Forced back on to [16] Fulham Palace Road, I spy more Victorian social housing in the form of the Guinness Trust buildings and the contemporary [17] London Assembly which offers flexible office spaces. I make a right down [18] Chancellor's Lane. Don't miss charming No. 48 with the lion plaques and magical No. 44 with its fairytale entrance.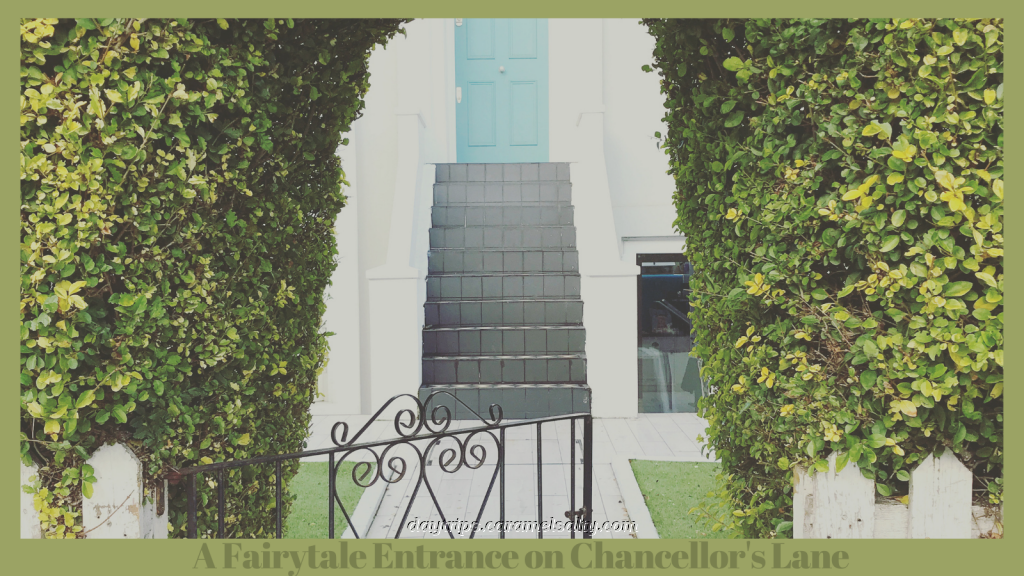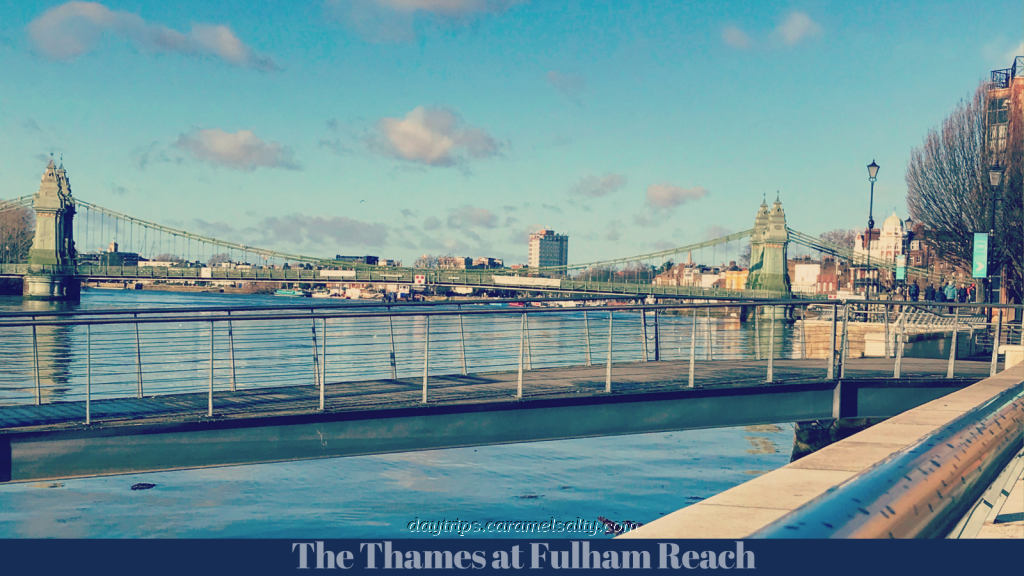 In no time at all, I'm by the [19] Thames, surrounded by the flats of [20] Fulham Reach bathed in shimmering sun and blue sky. But during the reign of Charles I, there was only a single riverside brick mansion here called the Great House. It was built by Nicholas Crispp, who apart from producing lots of bricks in Hammersmith, had shares in the East India Company, traded in gold and inevitably, also in slaves. He was a staunch Royalist, and on his death, his heart was placed in an urn beneath the bust of Charles I in the church that he built.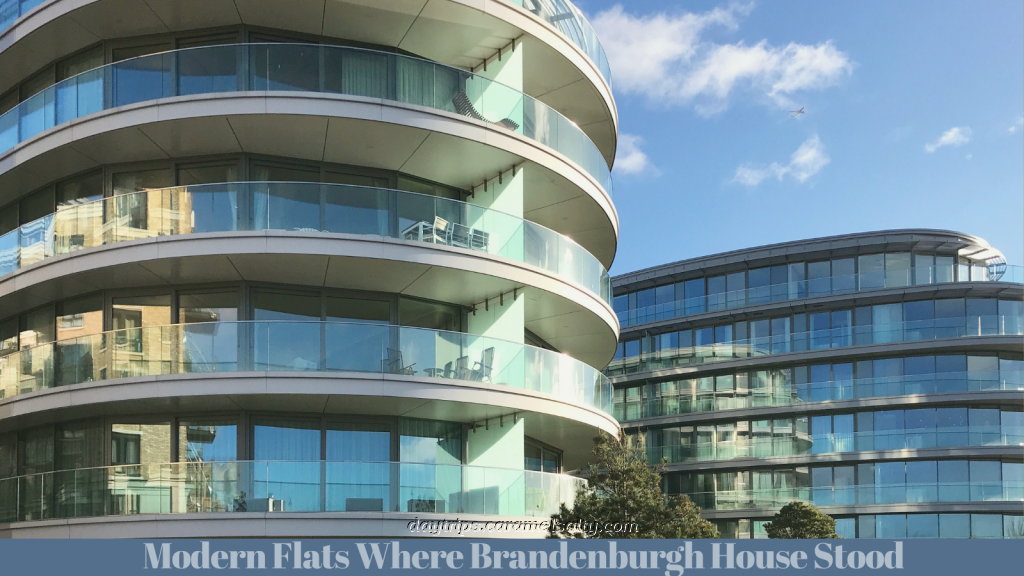 Having read how the property eventually became known as Brandenburgh House, as well as the trials and tribulations of poor Queen Caroline, I now know that she was the last occupant of Brandenburgh House. Three weeks after George IV's coronation in 1821, which Caroline was barred from, she died. But having been tabloid headlines at every twist and turn of her 26 year, definitely not happy marriage to George, Caroline became the people's Queen. It's uncanny how a similar story unfolds about 150 years later.
Brandenburgh House was torn down by George soon after Caroline's death. Which is a good point in my walk to wander across to another building by the Hammersmith flyover that almost got torn down too. The unconventionally shaped [21] Ark which resembles Noah's vessel, was originally built for single occupancy. It lay unoccupied for years, until it was redesigned to accommodate multiple businesses.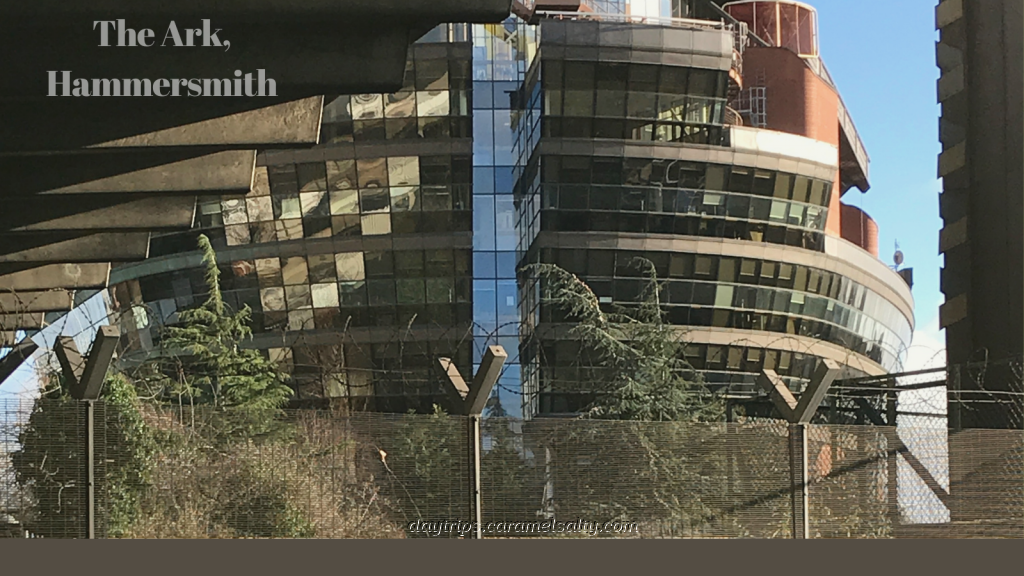 The best place to appreciate the Ark from ground level is to stand in the "green" section of the flyover by the subway entrance and peer through the barbed fence.
I complete my circumnavigation around Hammersmith Broadway. The station's forecourt offers some respite from the bitter cold. There are plenty of shops vending a variety of snacks and drinks. I treat myself to another take away coffee and a Portuguese tart which I enjoy while I survey all that I've walked past, as I stand on my final paved pedestrian island of the day.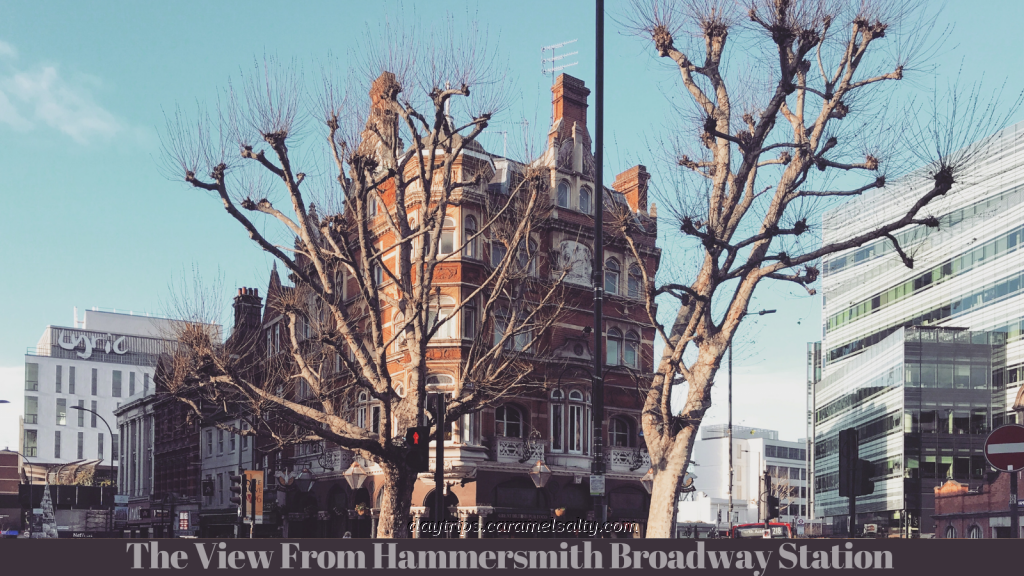 Other Related Blogs
Some Travel Tips and Websites of Interest
London is currently in Tier 4 lockdown. Only essential journeys are allowed on TFL. But cycles for hire are available.
Tube Map and City Mapper are free apps that provide London maps, route planner and train/ bus times from your nearest stop.
Transport for London is now definitely all cashless. Only Oyster Cards purchased at stations, or contactless cards, are acceptable.
The Gate Restaurant (website) – for a vegetarian meal in a previous artist's studio.