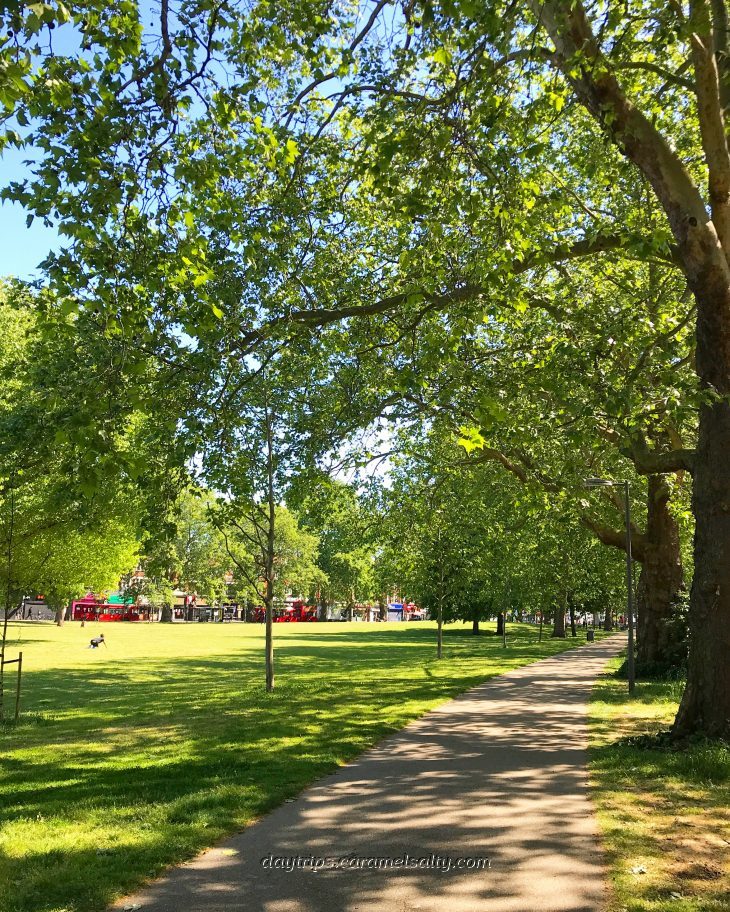 Around the Green at Shepherds Bush
They say that shepherds did indeed watch over their flock in [1] Shepherds Bush, as they sheltered under the pruned hawthorn trees on its pastures before then continuing their journey to London's meat market at Smithfields. Or perhaps it was simply named after a local landlord whose name was Shephard ? No one really knows the origins of the name. But till today, there still is a large green in the middle of Shepherds Bush.
Start of Day: Outside Shepherds Bush Station, Zone One, London
Cost of Day Out: Cheap
History Content: Moderate
Pastures, hawthorn trees, shepherds and sheep….. it all paints a very rural picture of the Bush. And indeed it was so until the 19th century, when Shepherds Bush was made up of just a handful of houses and farms clustered around an existing Roman junction.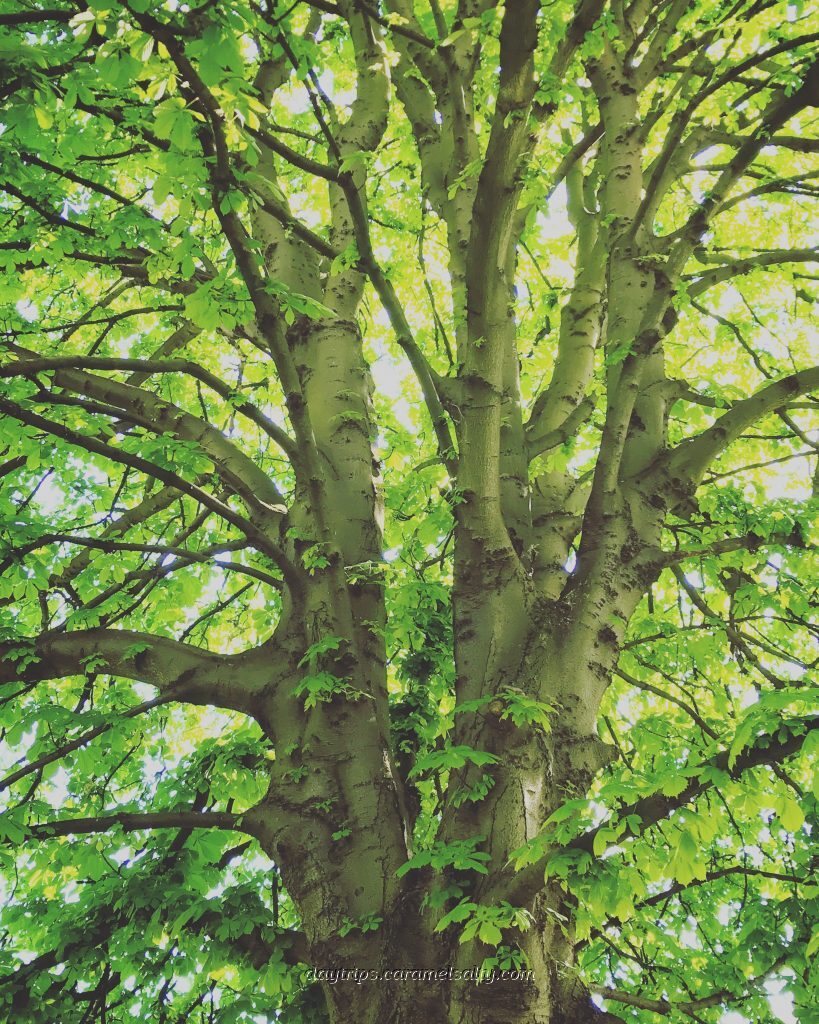 The green in Shepherds Bush is just yards away from Shepherds Bush station. It is the commercial and entertainment hub for the Bush. Devoid of sheep these days, and even sun bathers during the most severest of COVID-19 lockdown, it still sits at that very same Roman junction.
This triangular roundabout is never free from busy traffic these days, with up to 4 lanes of traffic encircling it. On its southern border is the dated [2] West 12 Shopping Centre built in the 1960s. There once was an overhead concrete walkway from the station to the centre, but thankfully that 60s mistake was knocked down.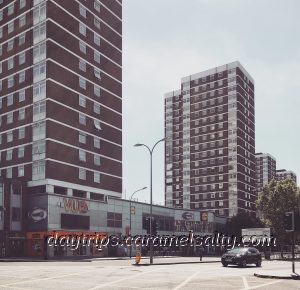 This row of buildings may seem pretty unremarkable, with its towering 60s style flats, an IBIS hotel, petrol station and shops wrapped in suspicious looking cladding. But tucked in amongst these are two little gems – an Art Deco block of flats and a palm fringed bed and breakfast.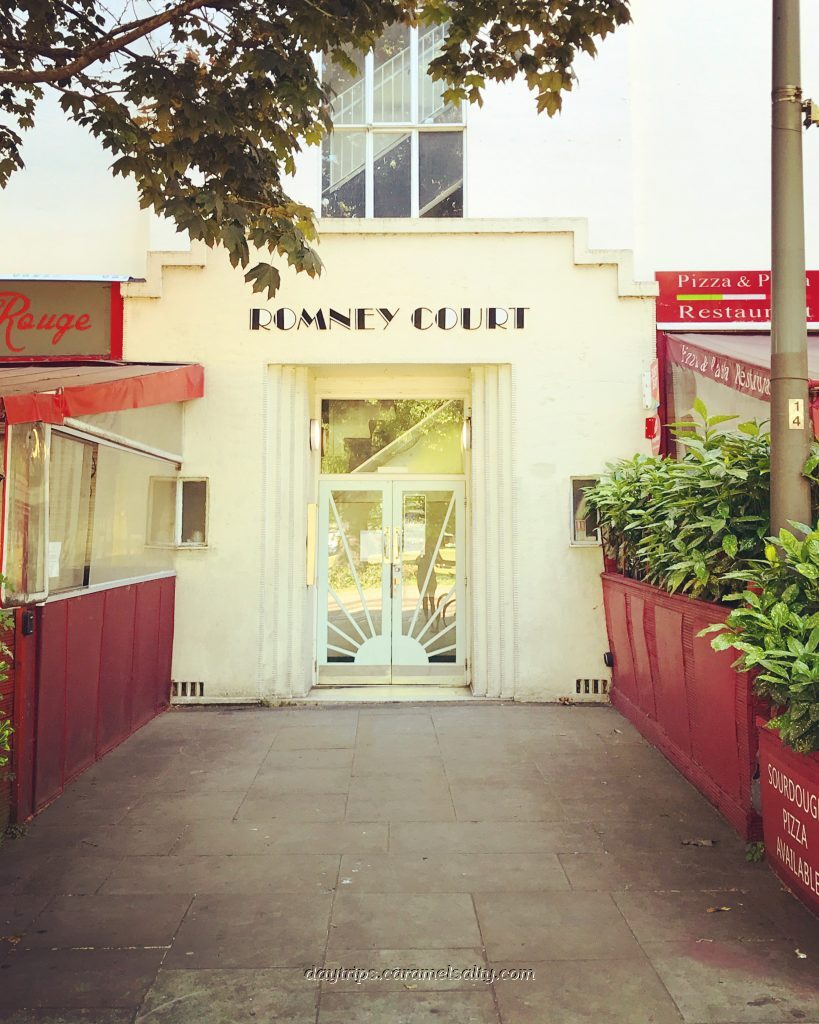 At the end of this row, at the south east corner of the Green, is the [3] Sindercombe Social, named in memory of Miles Sindercombe. Back in 1657, he lived in a cottage at this strategic spot, where every Friday, Oliver Cromwell would go past the front of his cottage on his way to Hampton Court.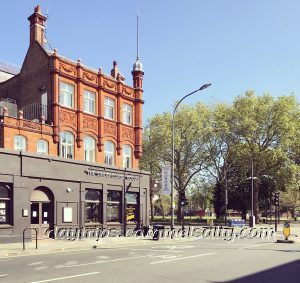 However, Miles wasn't a celebrity spotter. He was in fact a disgruntled Roundhead who was planning to kill Cromwell with a self-made "machine gun" of muskets fixed to a frame. The plot failed and he was instead placed in death row in the Tower of London. His cottage was pulled down some years later. But if it hadn't, it may have looked like this
Next door to the Sindercombe is [4] Shepherds Bush Empire. Built in 1903, even the great Charlie Chaplin performed here in 1906. Regular gigs are still held here, and queues for this popular venue can stretch all the way round the corner, well past the Sindercombe Social. The building still looks as it was originally built, with tower and pretty bow window with a bas relief of angels playing musical instruments.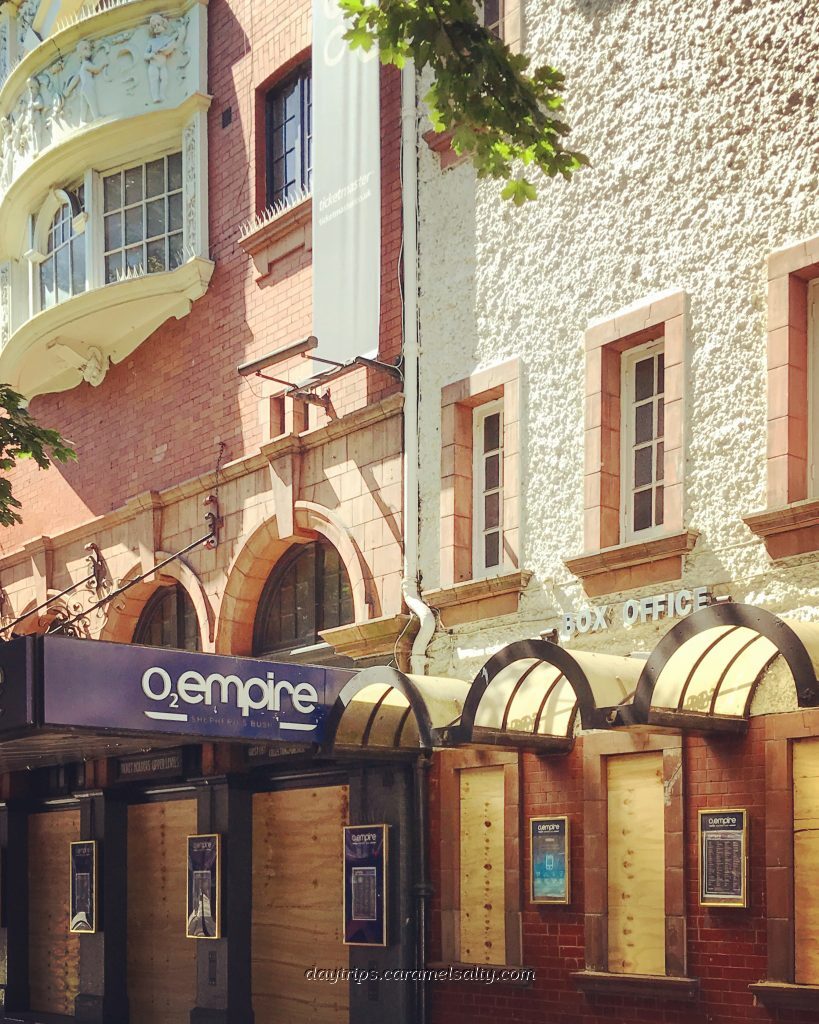 The Hong Kong based [5] Dorsett Hotel is now in what used to be Shepherds Bush Pavilion, a cinema built in 1923. The original award -winning sumptuous copper interior of the cinema, its 2 miles of carpet and silver lamps were destroyed by a flying bomb in 1944, and it never really recovered from that.
The final of the trio of Grade II buildings on the Green is the old Walkabout pub, once popular with Australian backpackers. It was originally the Shepherds Bush Cinematograph Theatre, which never was a commercial success because of the inability of the electric companies of the 1910s to supply enough power to keep it open after 18:30.
The Walkabout is currently being developed into apartments. As it is covered in scaffolding and tarpaulin, here is a photo of its Art Deco façade which has a preservation order. Sadly, the developers have already destined its cinematic legacy engraved on its outside wall which read "Cinematograph Theatre Continuous performance Theatre Seats 1/- 6d & 3d" to the photo archives.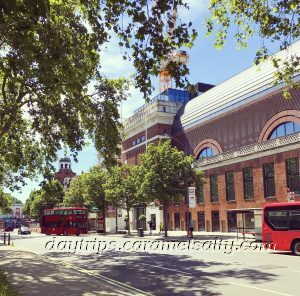 At the corner of Wood Lane and Uxbridge Road is yet another pub called the [6] Defector's Weld. The unusual pub name is thought to be derived from the fact that one of the "Cambridge five" Cold War spies may have worked at the nearby BBC. And that they may have, allegedly, "welded" or met up at this pub.
Just further up from the pub on Wood Lane, is the red brick [7] Du Boisson Dance School. The date 1898 is visible on the building. It was originally a drill house for the training corps and later the Voluntary Artillery. A closer inspection of the foundation stone reveals the pockmarks as a result of WWII bombs.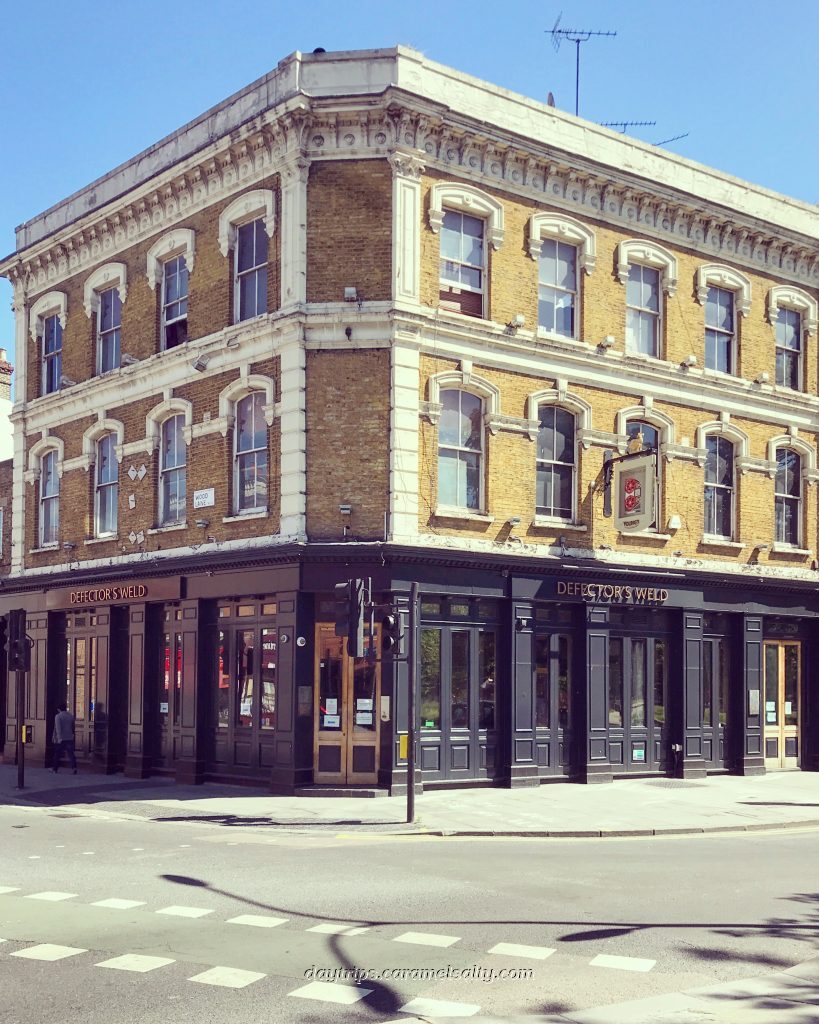 The northern border of Shepherds Bush Green is lined by handsome gabled brick buildings. However their beauty is somewhat obscured by a continuous line of large shop signs, and its facade is rather grimy from the constant fumes of traffic below it. However its residents have an unrestricted view of [8] Shepherds Bush Green.
As for the Green …..this once syringe littered, uninviting piece of common land was given a facelift for the 2012 London Olympics. Previous to that, I remember it being mainly a shade of squelchy muddy brown from never being able to properly drain off the persistent English rain. So its transformation to lush and green is quite remarkable.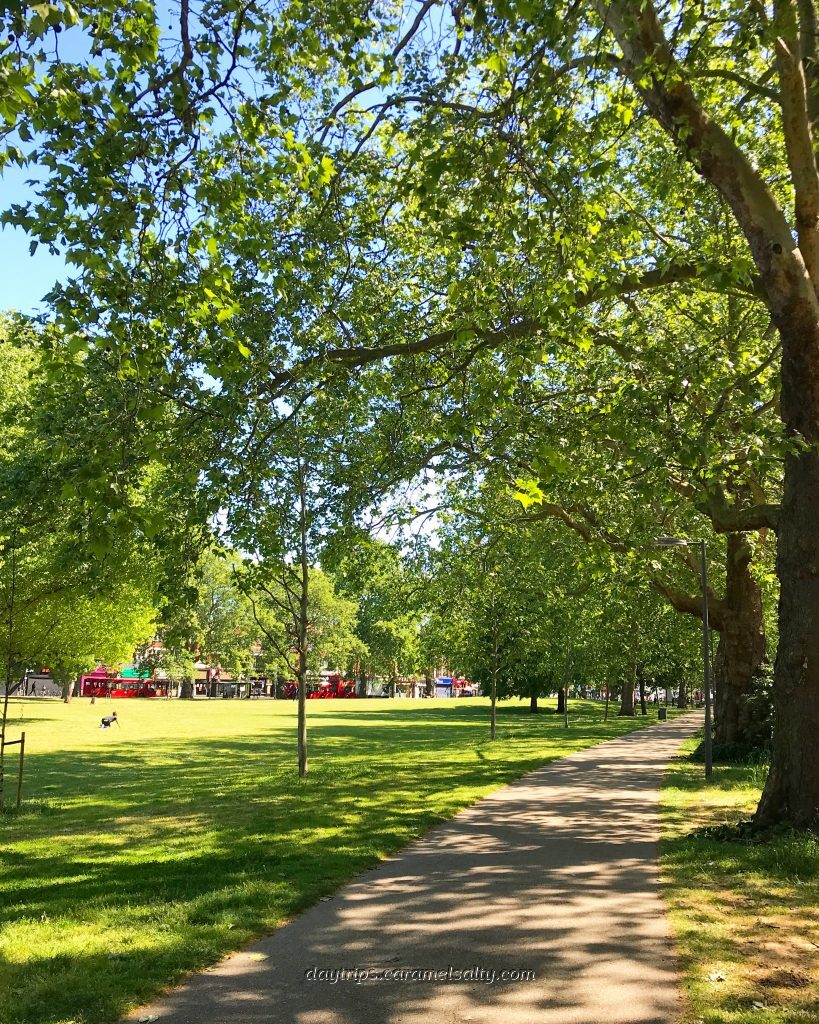 Close to the WWI memorial at the eastern end of the Green, are a set of Edwardian underground public toilets. They were converted to a subterranean snooker hall and then a comedy club called Ginglik, before closing down completely. Not many know this, but the toilets were built especially to service the 1908 Olympic Games at nearby White City.
I also spot a now disused gas lamp post, which would have provided an eerie, green, flickering light on a dark winter's night. These lights would have been extinguished during WWII, for without deep underground stations to shelter in, the locals would gather on Shepherds Bush Green every time the air raid sirens were sounded.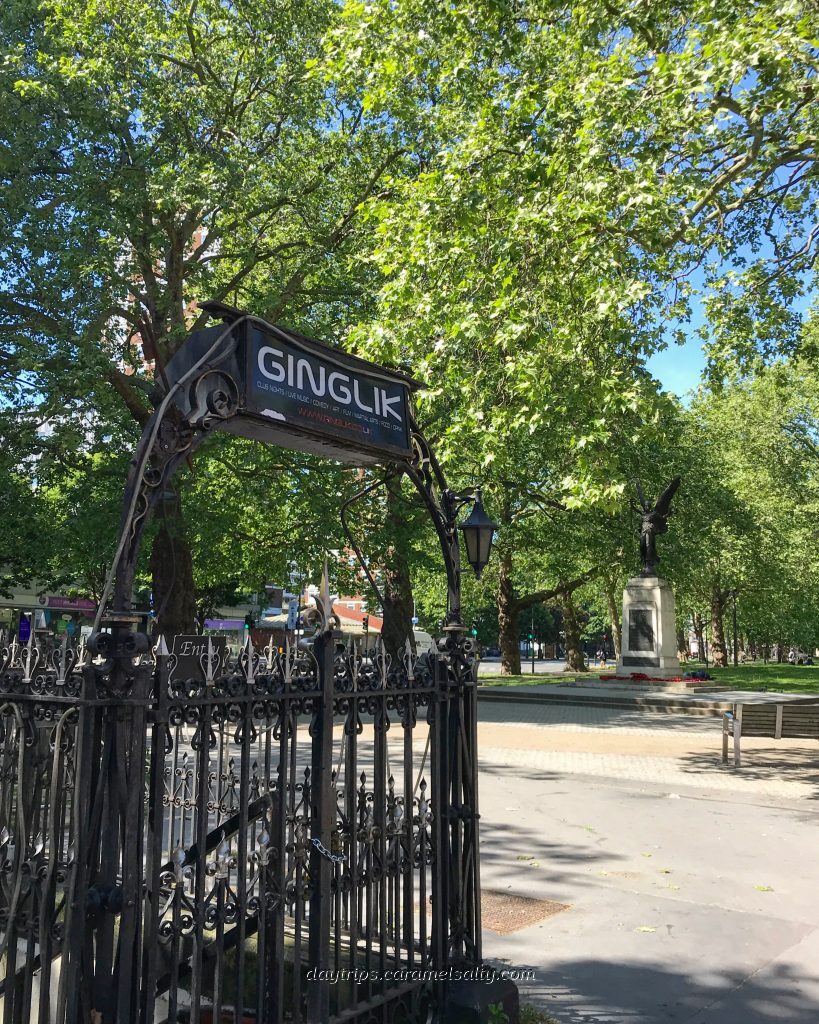 Having done a full triangle, I'm back where I started – at [9] Shepherds Bush Underground Station. It was built in 1900 and was the western terminus of the Tuppenny tube, nicknamed so because that was the standard fare that would have taken commuters all the way to its eastern terminus at that time, at Bank.
The opening of this station marked the beginning of the rapid evolvement of Shepherds Bush from a pastoral village (see this old map) to a busy, urban inner London suburb. But a pretty oasis of calm prevails close to the busiest spot in Shepherds Bush. Darting down the left side of the station to [10] Shepherds Bush Place I find a little cul de sac of terraced cottages and English gardens. A nice little dose of the Shepherds Bush of old to end my stroll.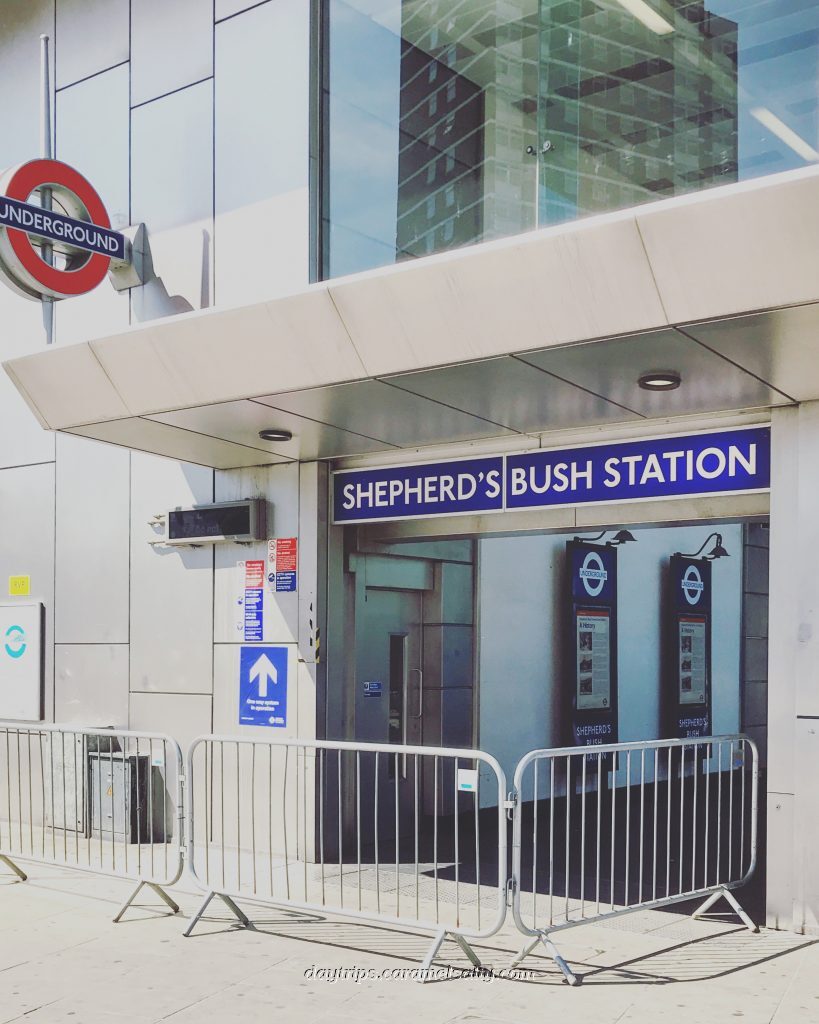 Travel Tips
There are plenty of bike racks available outside Shepherds Bush tube station.
The Green is still relatively quiet during the weekday and spacious enough for social distancing.
However when things get back to normal….
Tube Map and City Mapper are free apps that provide London maps, route planner and train/ bus times from your nearest stop.
Transport for London is cashless. Only Oyster Cards, purchased at stations, or contactless cards, are acceptable.