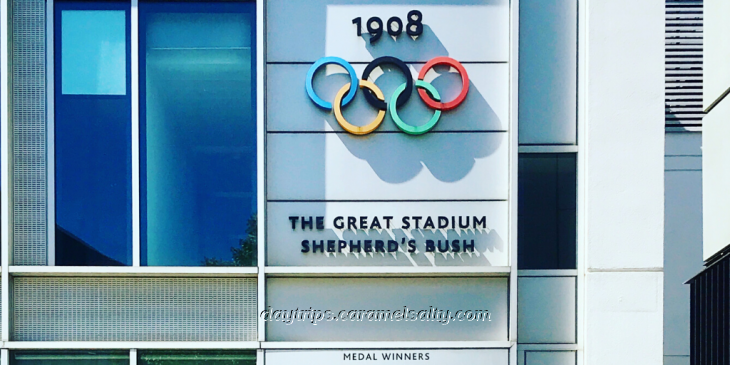 The Great White City at Shepherds Bush
In 2008, a glass and steel mega retail city was built just behind Shepherds Bush station. When [1] Westfield Shopping Centre expanded even further in 2018, it became Europe's largest shopping mall. With most visitors to Shepherds Bush heading straight for Westfield on exiting the station, it's easy to forget that another mega city once existed right next to this retail goliath.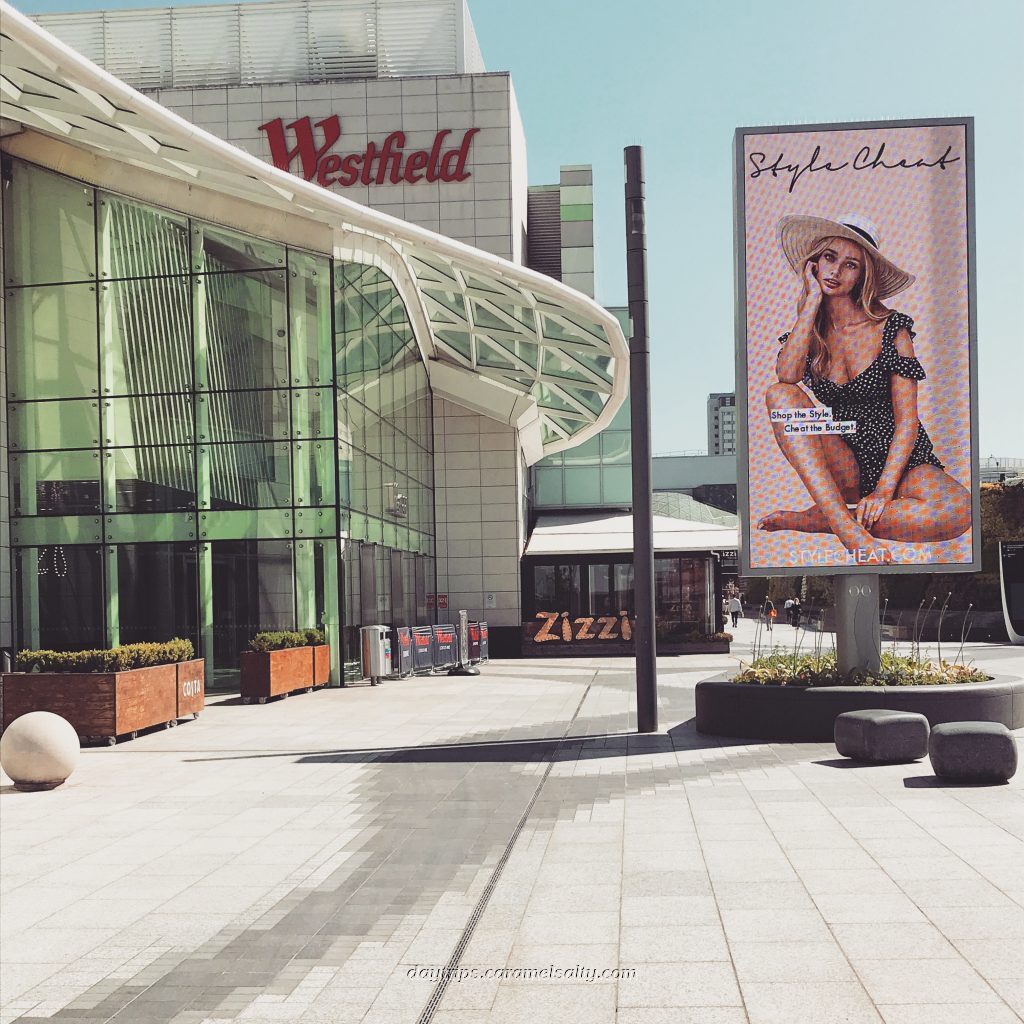 Start of Day : Outside Shepherds Bush Tube Station, Zone One
Cost of Day Out : Cheap
History Content : Moderate
In the same year that Westfield opened, the original terracotta Shepherds Bush station (image here) was also revamped to a glass and steel structure. A clue to the Shepherds Bush of old lies in that archive photo. Running from the station and along what is now Westfield's [3] Southern Terrace, was a series of elevated "sheds". They used to lead to the Great Exhibition, which was built in 1908 on the arable farmlands just off to the west of [4] Wood Lane.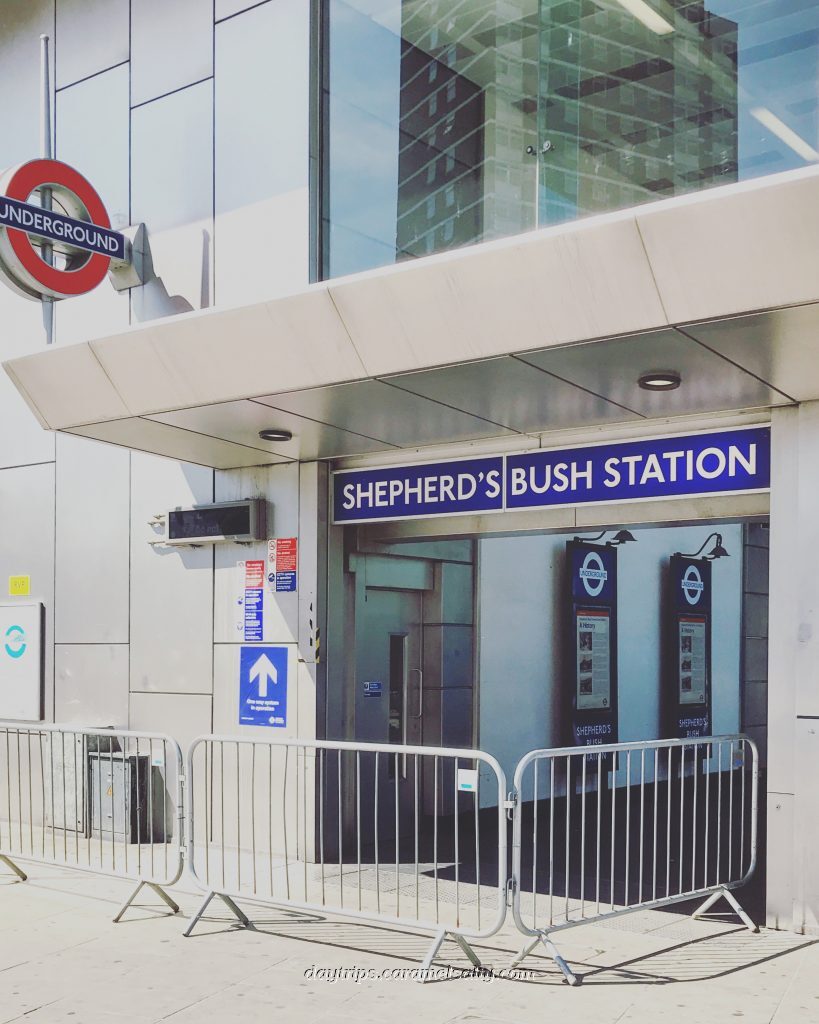 Up to 8 million visitors attended the Great Exhibition, transported here via the brand new tube station built especially for it on Wood Lane. Although the exhibition was known as the Franco British Exhibition to mark the Entente Cordiale signed with France in 1904, the visiting public called it the "Great White City".
From this old photo, it's clear to see why it was called so. The public could wander around 120 exhibition halls, 20 palaces, half a mile of waterways, a lagoon, and even ride a train around a mountain. And with every building finished in stucco, it was very white indeed.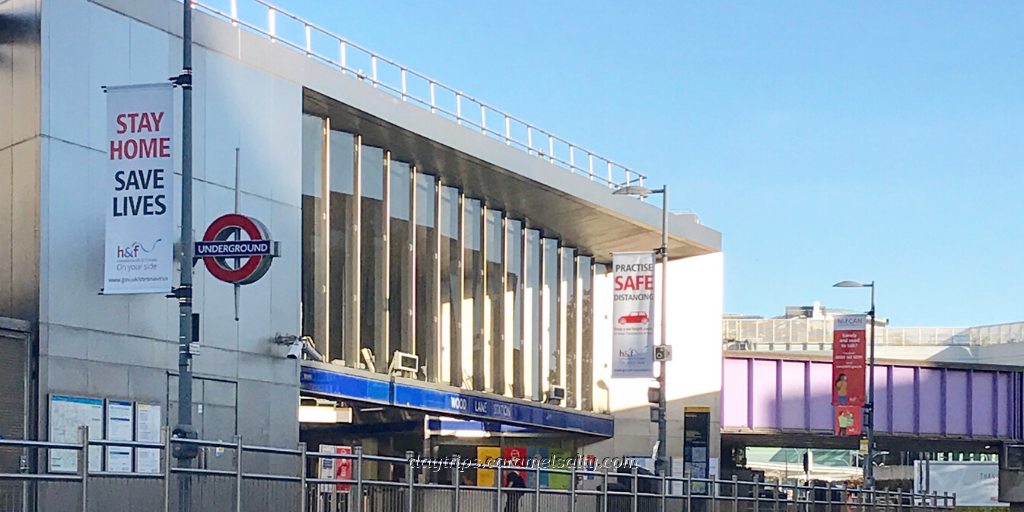 Two years before the Exhibition, Mount Vesuvius erupted, forcing the Italians to pull out from hosting the 1908 Olympics as they dealt with the devastation. The Games were, instead, handed over to London. The hurriedly built White City stadium is where, in 1990, the [5] BBC White City offices were built over it. But a reminder of this sporting event can be found on the side of one of the buildings in White City.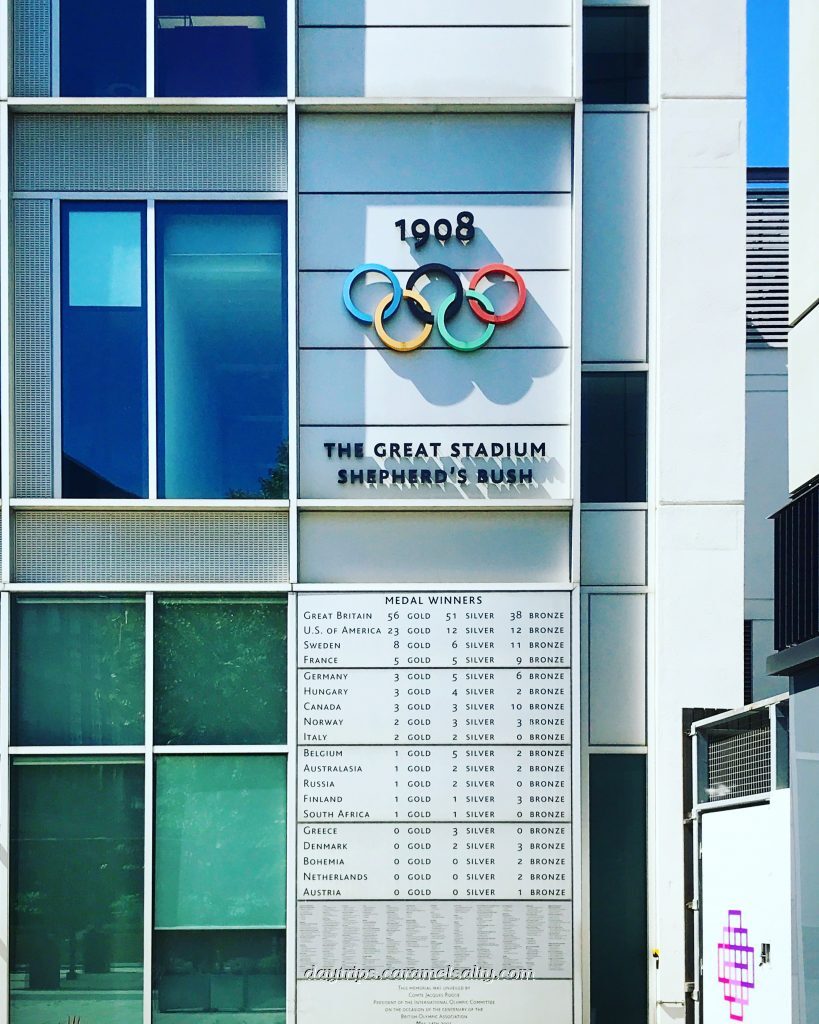 It's a shame that the tug of war in which Great Britain certainly excelled in, is no longer an Olympic event. However these Olympics did establish one lasting legacy. Starting from Windsor Castle, the marathon was run to the finishing line that is forever etched on the paving stones outside the entrance to the BBC buildings. The distance was exactly 26 miles and 385 yards. And since that day, all marathons have been run to that same distance.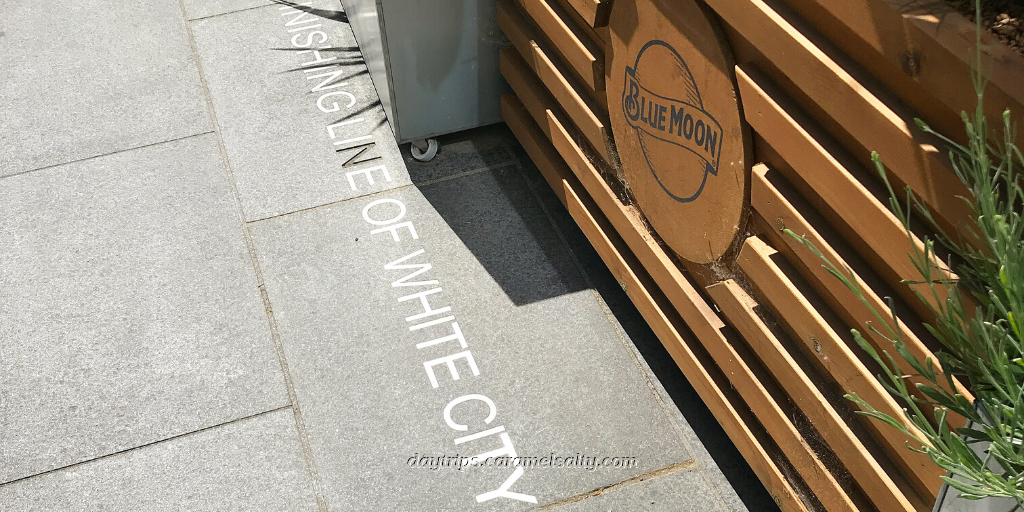 For years, Wood Lane would be synonymous with the world-famous BBC and Television Centre. Postmen delivered thousands of letters, many of them from children, addressed to their favourite programme at Wood Lane, W12 8QT. From the air, its iconic circular building that appeared on television screens, forms a design in the shape of a question mark.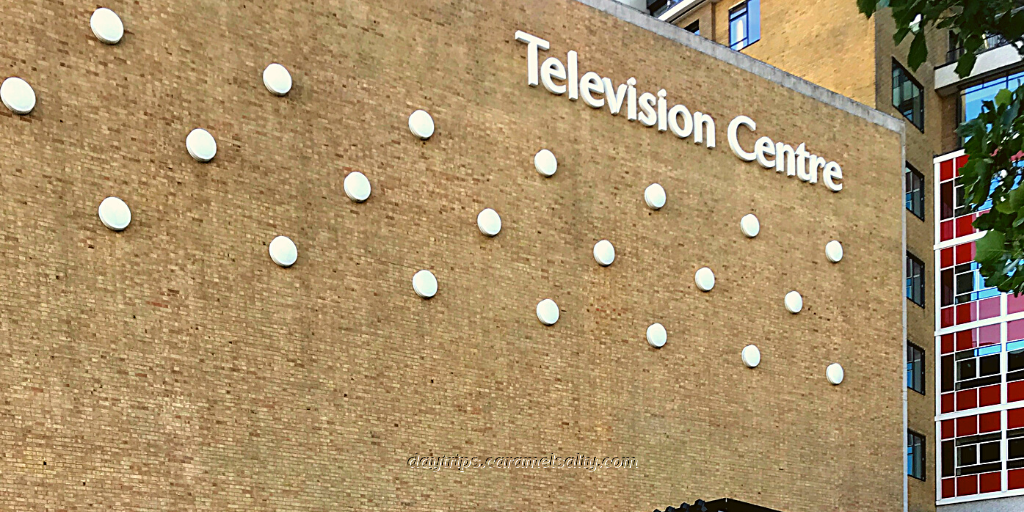 For costs reasons, the BBC began moving out of Wood Lane in 2012. Apart from a handful of studios and offices, the rest of the complex has been converted to [6] Westfield apartments with the usual entourage of posh restaurants and exclusive club. However the circular building, the outside wall of Studio 1 and internal staircases are listed. And so, these remain intact.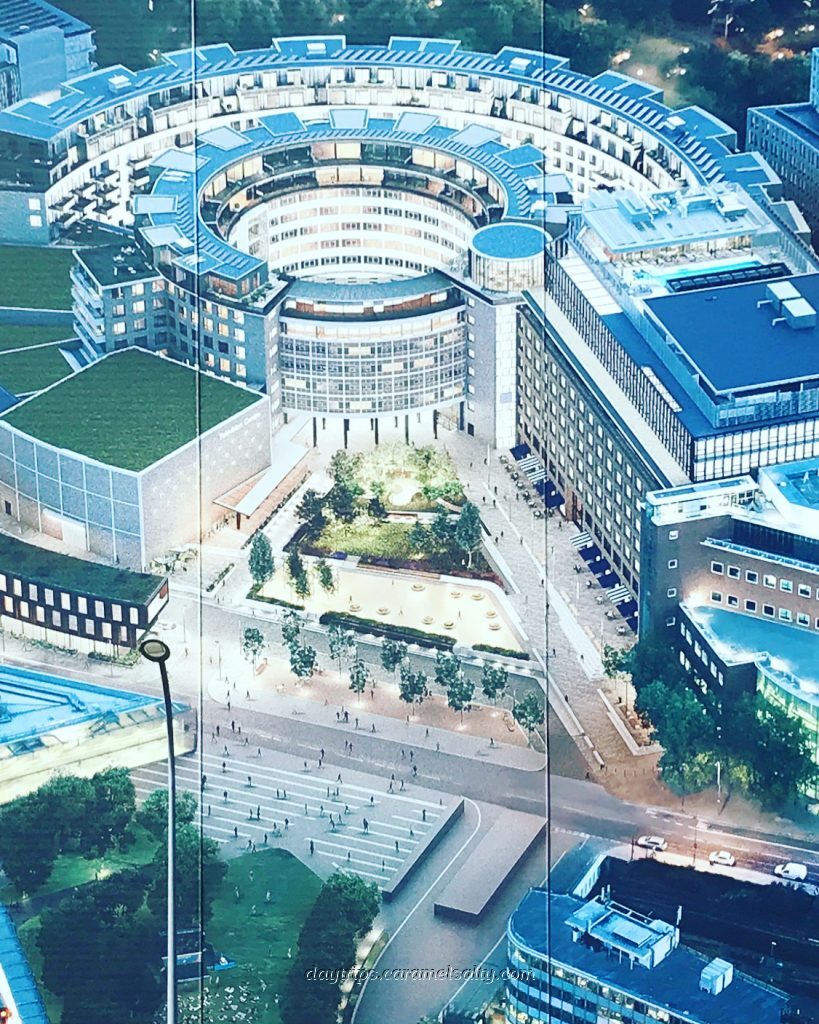 Television Centre, as it will always be known to me, backs onto [7] White City estate. In sharp contrast to Westfield Apartments, this is a sprawling development of modest, identical looking, 5 story brown brick flats dating from around the 1930s. I am told that the flats are much nicer on the inside than the impression they give from the outside.
Using [8] South Africa Road as my launch pad, I explore the streets of White City estate. Many of them appear to have been named after various Commonwealth nations. And amongst these blocks and streets I find green spaces, community centres and even a blue tiled Madonna on a church on [9] Commonwealth Avenue.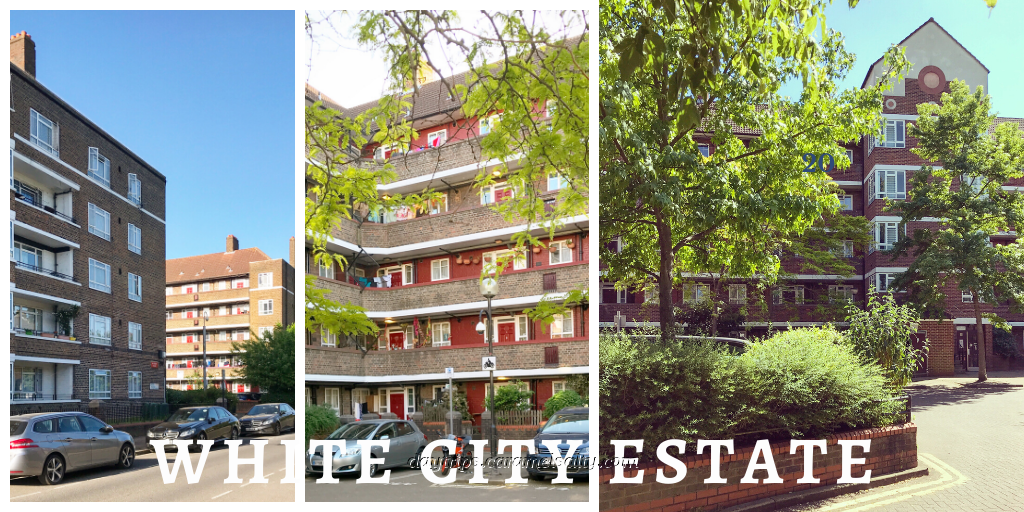 From White City, I exit onto [10] Sawley Road, past the little, but much used, [11] Wormholt Park. At the junction with [12] Wormholt Road, I'm greeted by a set of marvelously intricate circular windows in a block of flats. But very soon I find that there is an entire estate of flats with these gorgeous oculus windows.
Wandering through the grand arches of the complex, I realise that these neatly arranged flats are managed by the Peabody Trust which was set up back in 1862 to provide dwelling for the poor in London.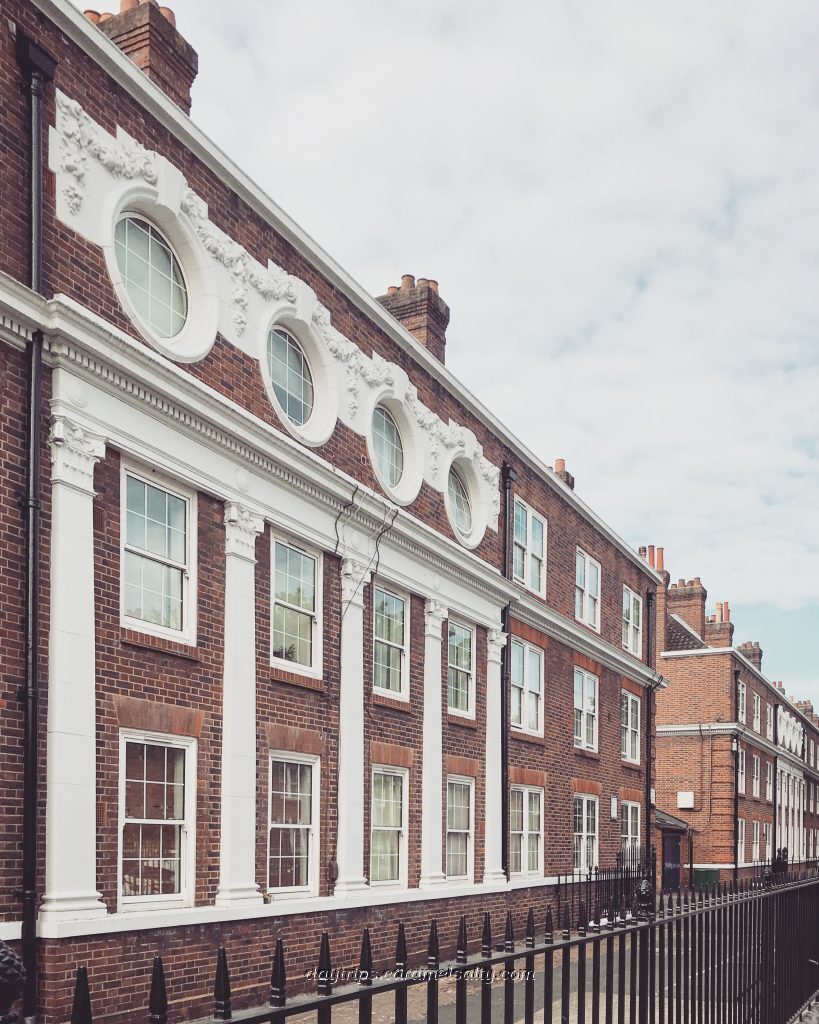 From the Peabody flats, I zigzag along the grid of quiet residential streets as I take the long way back to Shepherds Bush Green. Not knowing what to expect, I am taken in by the very pretty and quiet [13] Aldbourne Road, where even the tree beds on the road side have been lovingly planted in with lavender and lilies by local residents.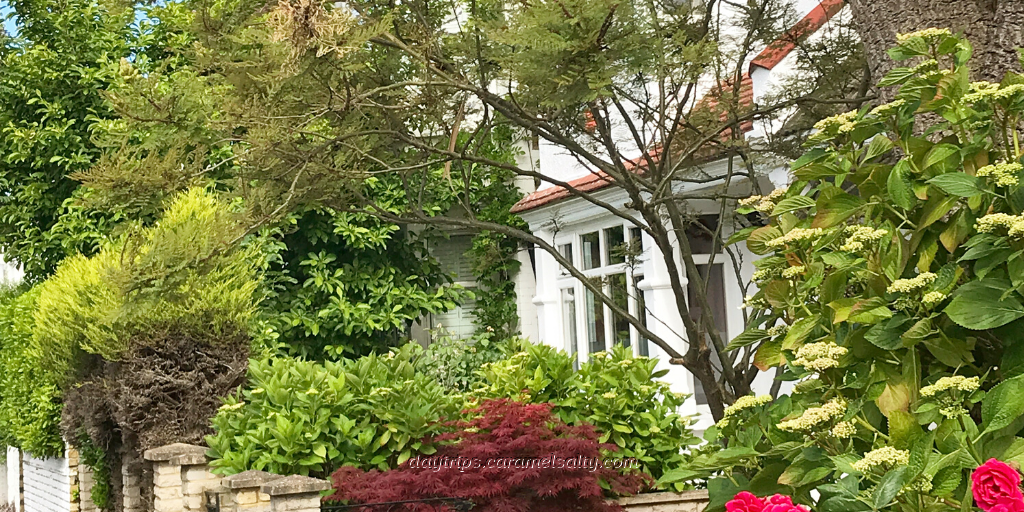 Being so close to the BBC, it's not unusual that these streets would have doubled up as set locations. For all Monty Python fans, [14] No 107, Thorpebank Road was the newsagent shop from which John Cleese emerges for the Ministry of Silly Walks sketch. And the [15] junction of Sawley Road and Galloway Road still looks exactly as it did in the scene of the scooter crash with a Royal Mail van in Quadrophenia (not a BBC production).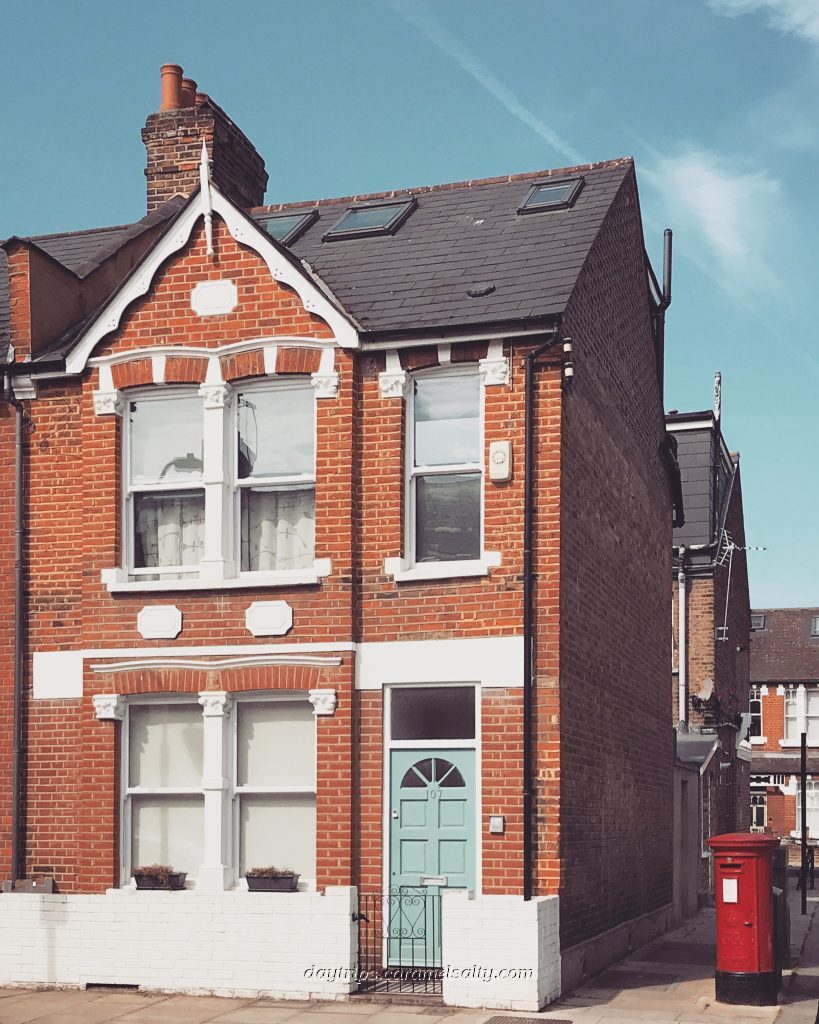 Both these locations are very close to another pretty street – [16] Galloway Road with its large Edwardian terraces. It's another well kept street with characterful and colourful houses, and nice little green touches from the street's dwellers.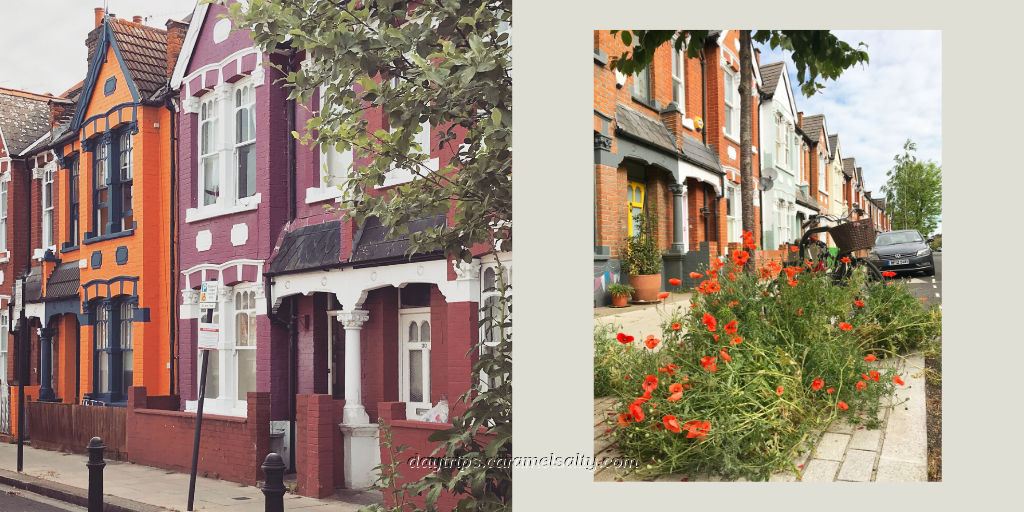 But that's not to say that the other streets around here are not worthy of traipsing down. If I hadn't ventured down them, I wouldn't have discovered the lawn of white lilies on [17] Aycliffe Road, the hanging gardens of [18] Willow Vale, the English rose garden on Aldbourne Road and banana trees on [19] Adelaide Grove.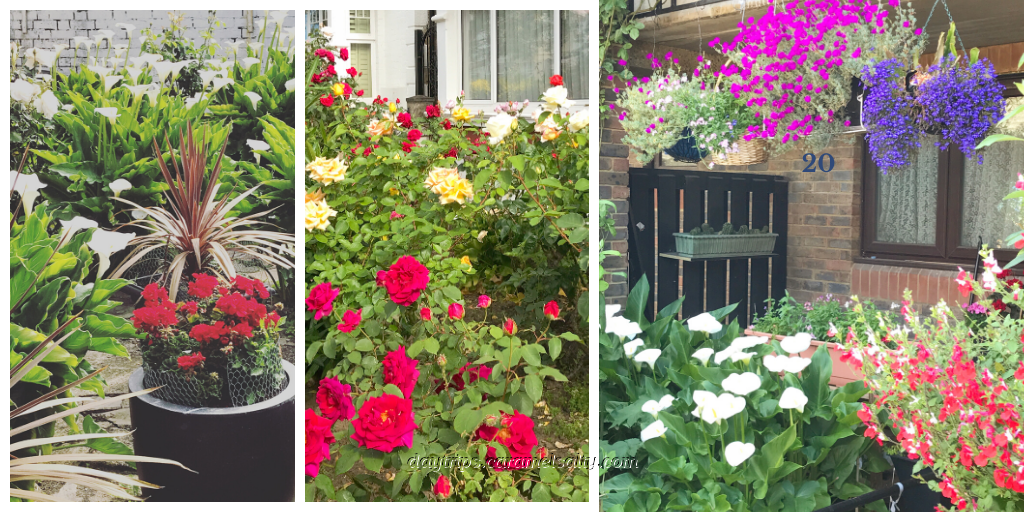 Back again at South Africa Road, it's hard to not miss the distinctive blue and white [20] Queens Park Rangers football club. On match days, Shepherds Bush is awash with their fans as they partake of local hostelries. Loftus Road stadium was renamed in memory of Kiyan Prince, a budding young footballer, and sadly, another casualty of London's knife crime.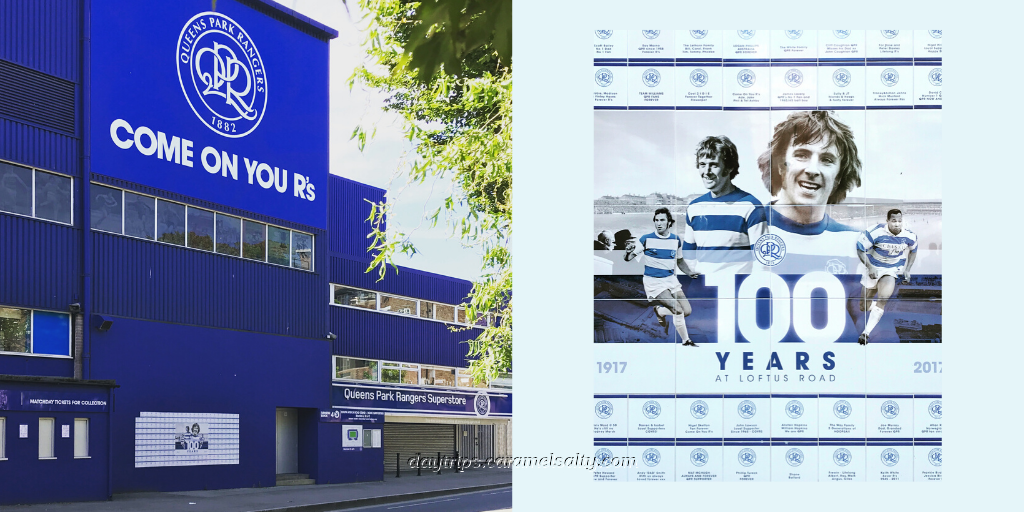 QPR were the first English club to install astro turf, a decision they've now reversed. Speaking of proper grass, I find a delightful park just yards away. Overlooked by the flats at Television Centre, [21] Hammersmith Park with its Japanese theme, is coincidentally, exactly where the original Japanese gardens of the Franco British Exhibition were also located.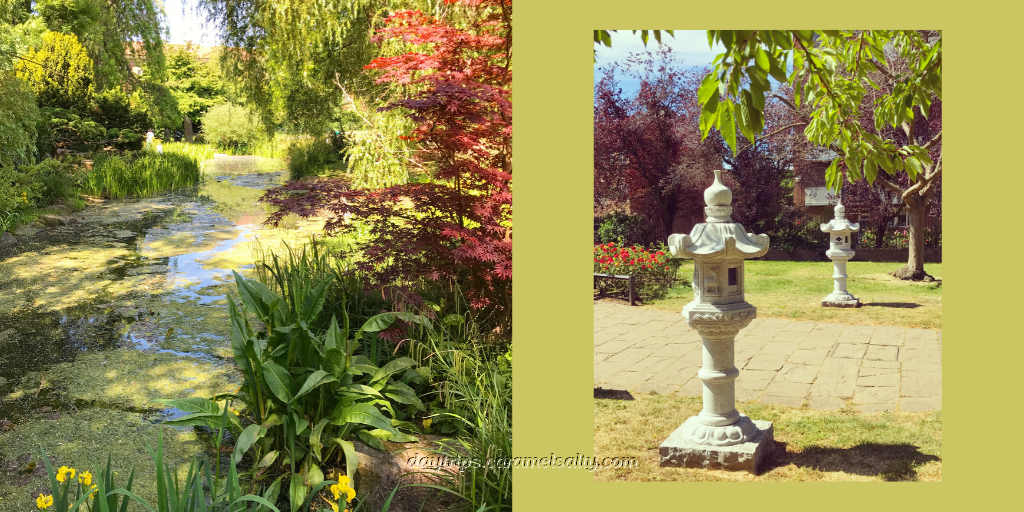 The park leads out onto the pretty [22] Frithville Gardens. These streets are what's left of the Great White City once flanked by Wood Lane and Uxbridge Road. Exhibitions continued until 1914 when WWI interrupted. From the 1930s, the derelict City was slowly demolished to build housing. As for the Olympic stadium, it became a greyhound race venue before being demolished in 1985.
In the height of summer, these streets, with their almost a century old houses, are a treasure trove of colourful gardens. And so I find, that there is still an exhibition to be enjoyed at one's leisure in the very space once occupied by the Great White City of Shepherds Bush.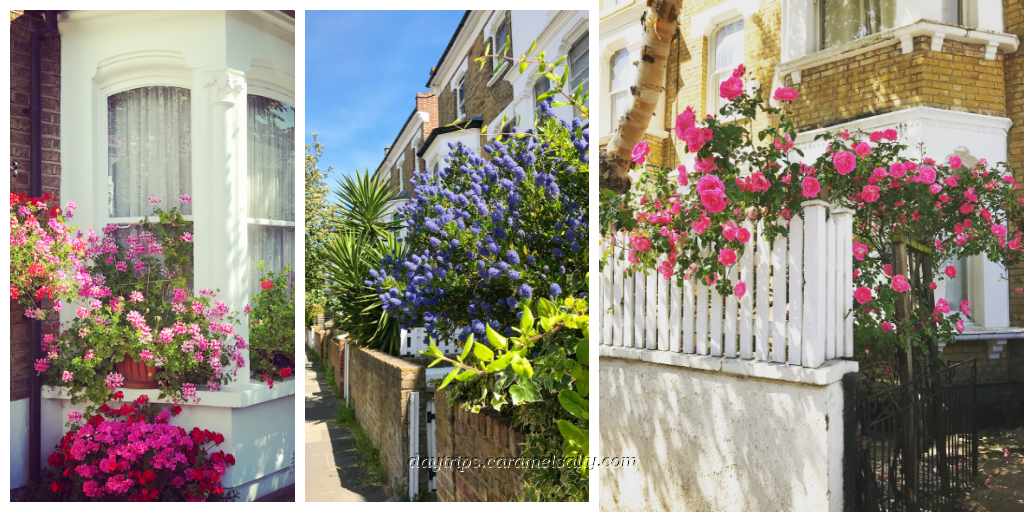 Other Related Blogs
Around the Green at Shepherds Bush – a short stroll around the Green which can be added to this walk.
How to Explore Great White City
These quiet residential streets are perfect for a social distancing walk. The parks can get busy on sunny afternoons.
From the 15th June 2020, a face mask will be required to travel on public transport.
Tube Map and City Mapper are free apps that provide London maps, route planner and train/ bus times from your nearest stop.
Transport for London is cashless. Only Oyster Cards, purchased at stations, or contactless cards, are acceptable.