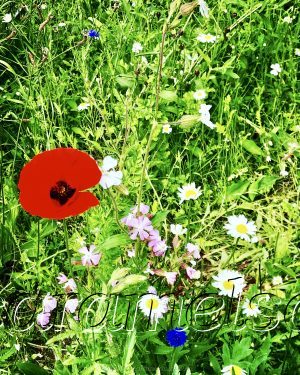 Walthamstow Village – Bubble, Bubble, Toil and Trouble
Its 1720. Mr Jacobson has just settled down in his elegant home in Walthamstow to read the latest headlines about the spectacular burst of the South Sea bubble. A wealthy Dutch merchant, Jacobson lives in what was then a suburb of London. It's so close to the City that he's able to get in on the expensive, newly introduced stagecoach service. A pounding on his front door alerts him to the fact that the bubble has finally caught up with him too…..
Start of Day: Wood Street Overground Station, Zone 4, London
Cost of Day Out: Cheap (£)
History Content: Moderate
There ought to be a station sign saying Wilcumestou to Walthamstow as a pun on its ancient name meaning "place of welcome'. But the only thing remotely tongue in cheek are [1] Travis Perkins who set up a warehouse selling timber by the station on Wood Street. Wood Street also happens to be the route of an annual 8 mile run started in the 1920s. The winner won a Xmas dinner with all the trimmings, sponsored by a local café owner. Today this local event has been eclipsed by the more popular London Marathon.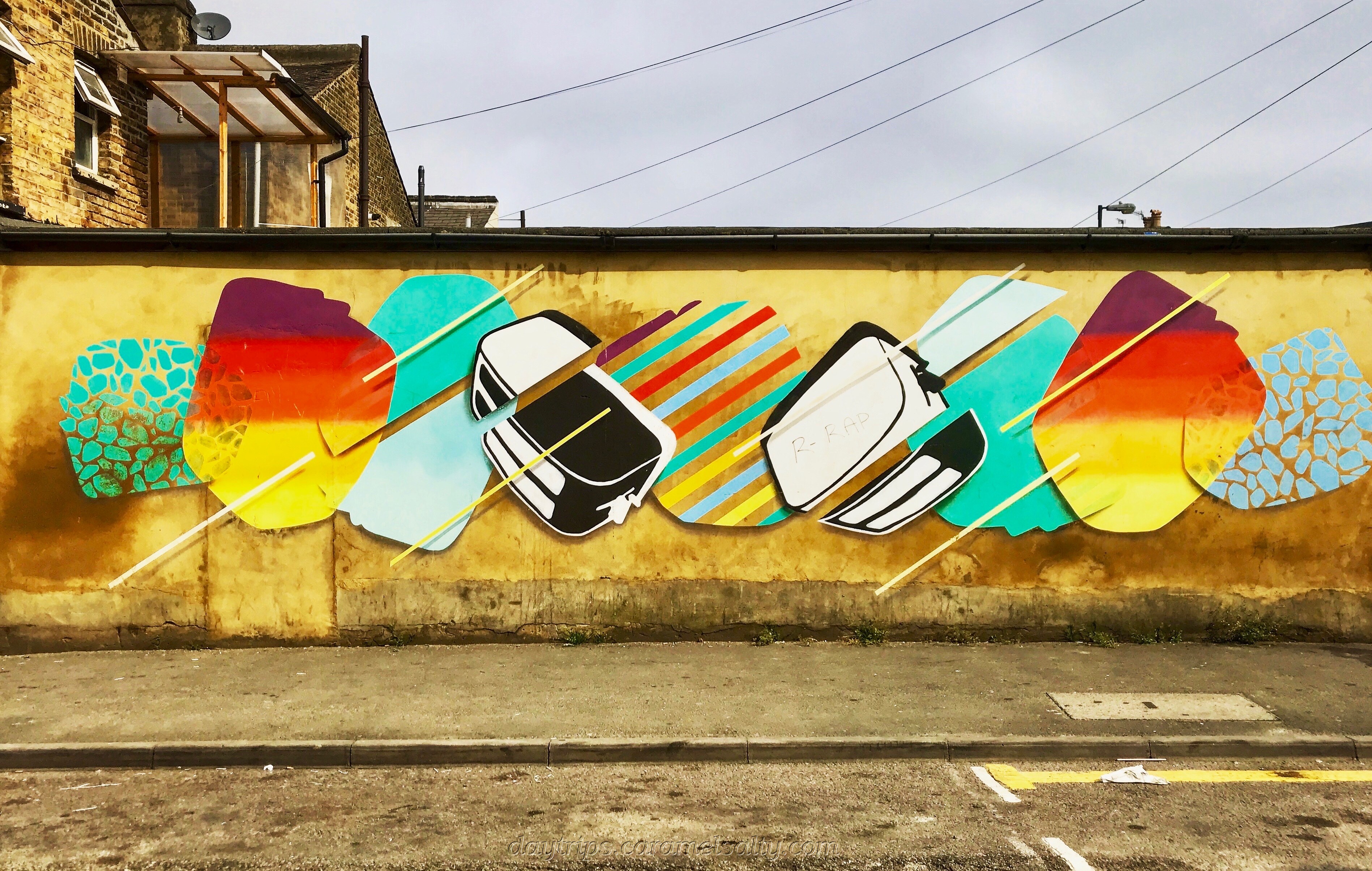 I walk south on Wood Street, under a pub sign for the [2] Pig and Whistle. Some say it's a corruption of "a peg of wassail" associated with shared ale tankers with pegs in the hole of each section accompanied by the shouting of "Wassail" (good health) before drinking one's share. Or the term for odds and sods. Or the spiced ale drink referred to in Shakespeare's works. The etymological possibilities appear endless.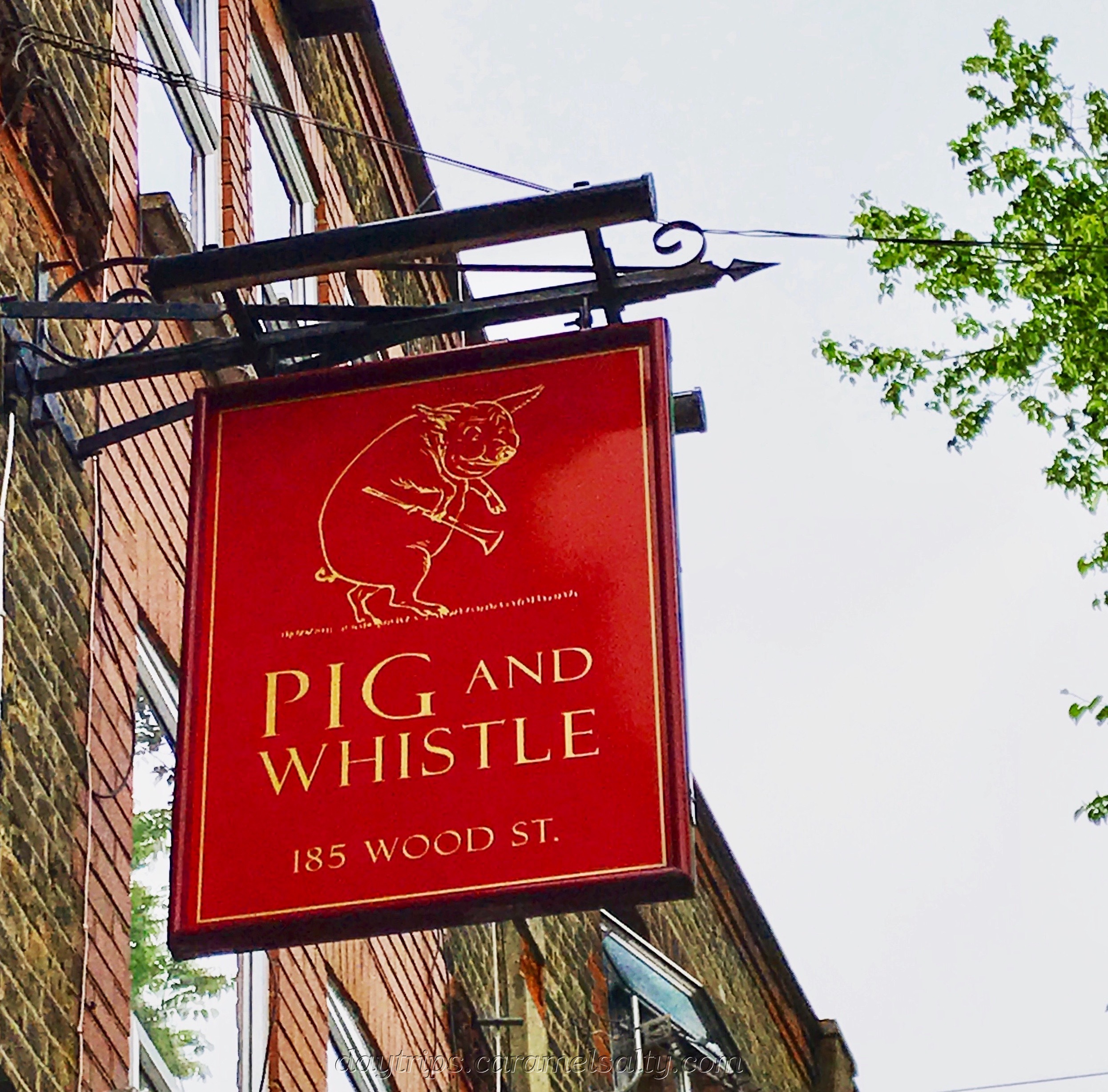 I arrive at [3] Clock House, home of Jacobson, a director of the South Sea Company. The South Sea Company was formed in 1711 to underwrite Britain's huge national debt arising from a succession of wars. But instead, the company ends up bribing Parliamentarians and using insider trading to buy government debts at the most opportune moments.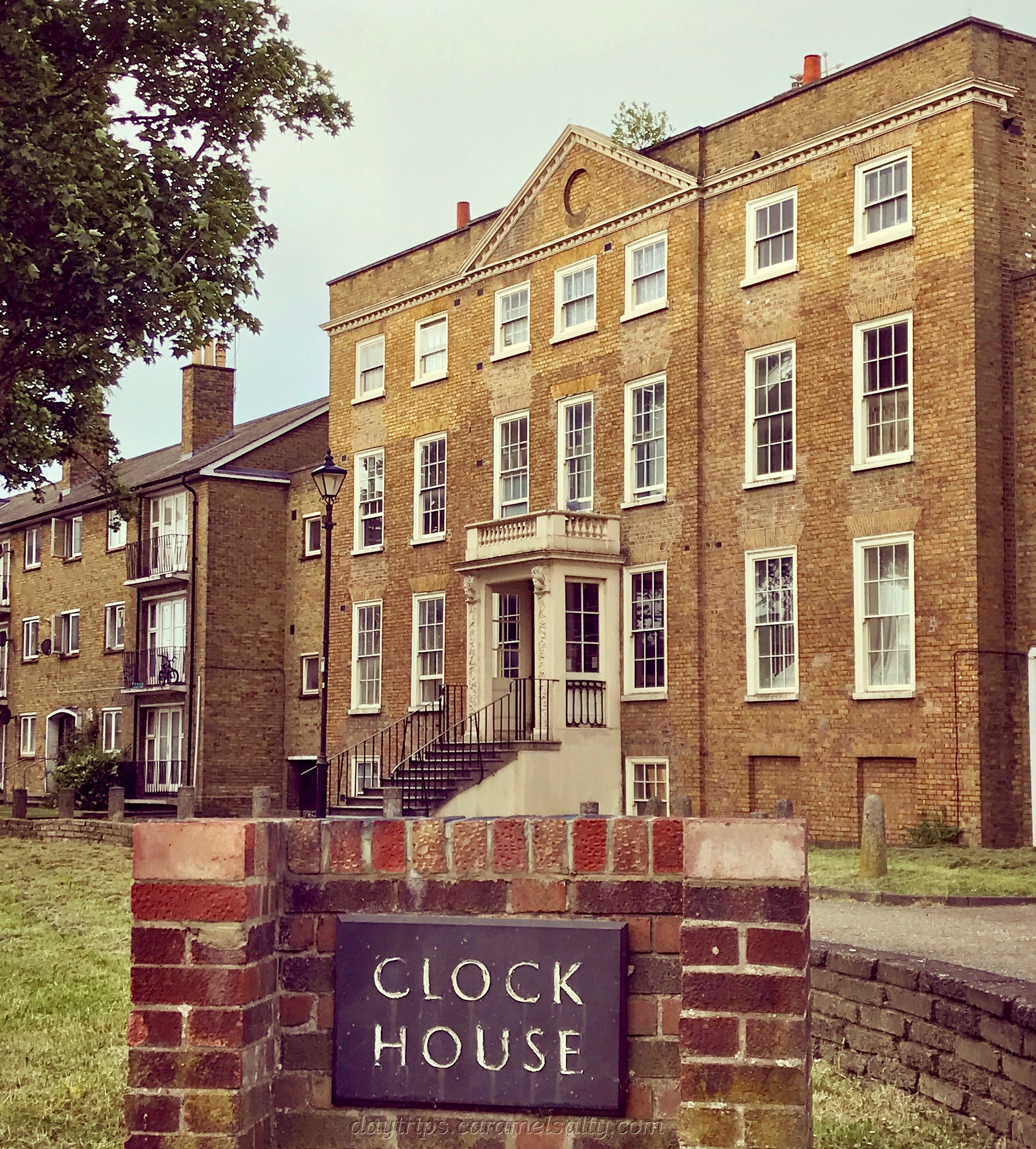 The South Sea Bubble is a gripping story of greed. The company issues loans backed by its shares to buy more of its own shares. If that didn't artificially inflate its price, then the public's buying frenzy does. Even porters, butlers and maids get on the act, spending what little savings they have on South Sea shares.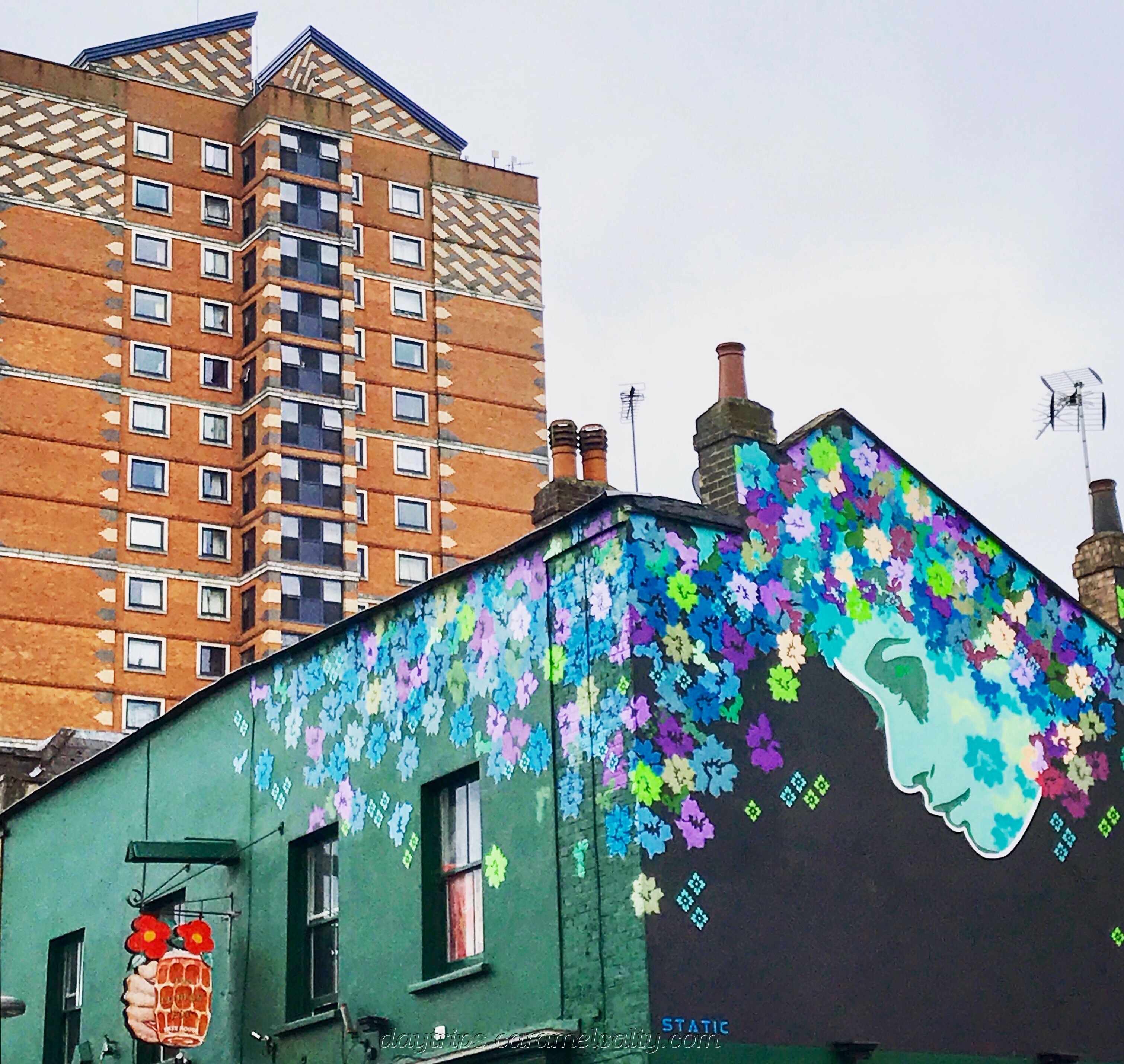 The company gets so cocky that they launch hair brained projects such as cannons that fire square balls and a company to buy real estate in the Irish bogs. And yet people continue to invest in these projects, greed clouding their judgment. But perhaps I'm too harsh on South Sea. They do engage in one legitimate and profitable trade of those times, that of the trading of slaves.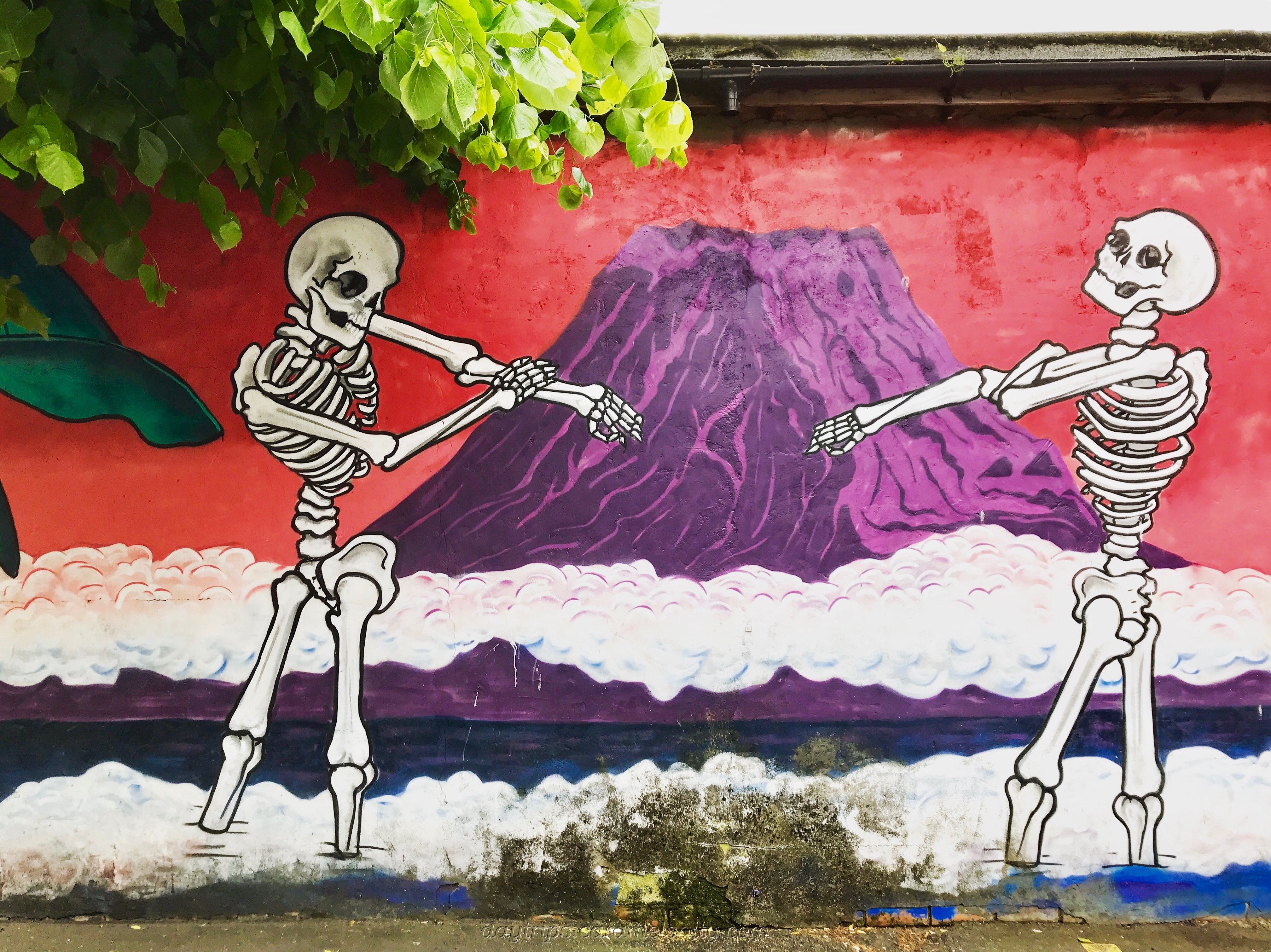 The bubble finally bursts in 1720. A couple of heads roll in government. But to have dismissed any more would have destabilised a government at war. And men running the company, like Jacobson, despite having their assets seized, remain comfortably rich. Ordinary people are left in ruins. Lessons are learnt until the next bubble.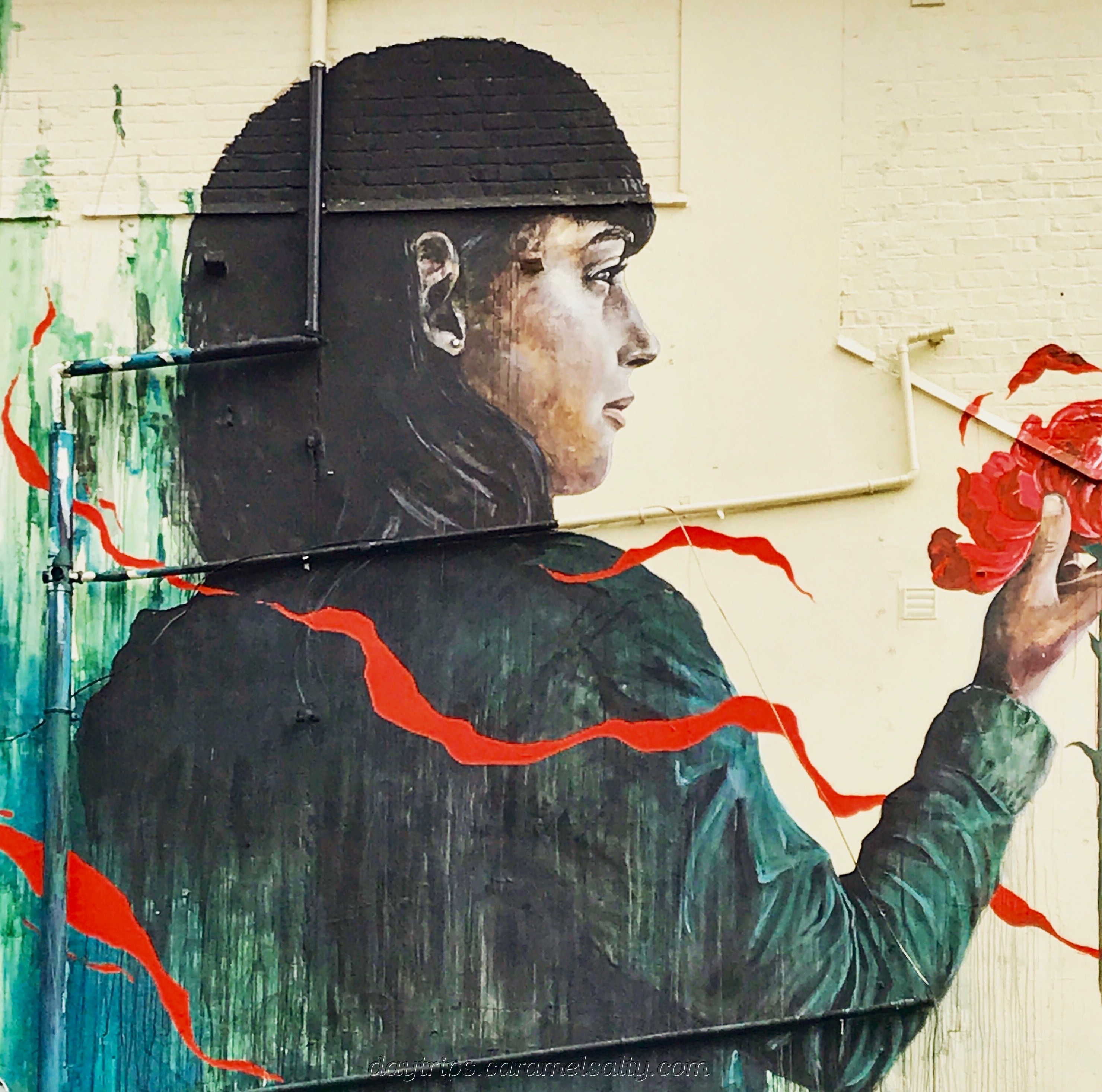 So engrossed am I in the South Sea story that I don't realise I've walked to the north side of Wood Street, and am stood outside the bright pink entrance of [4] Wood Street Market. This previous Crown cinema is now a refurbished indoor market street full of quirky little traders. And as for [5] Wood Street, it's one of the oldest roads around here. And it also runs along the Greenwich Meridian Time line.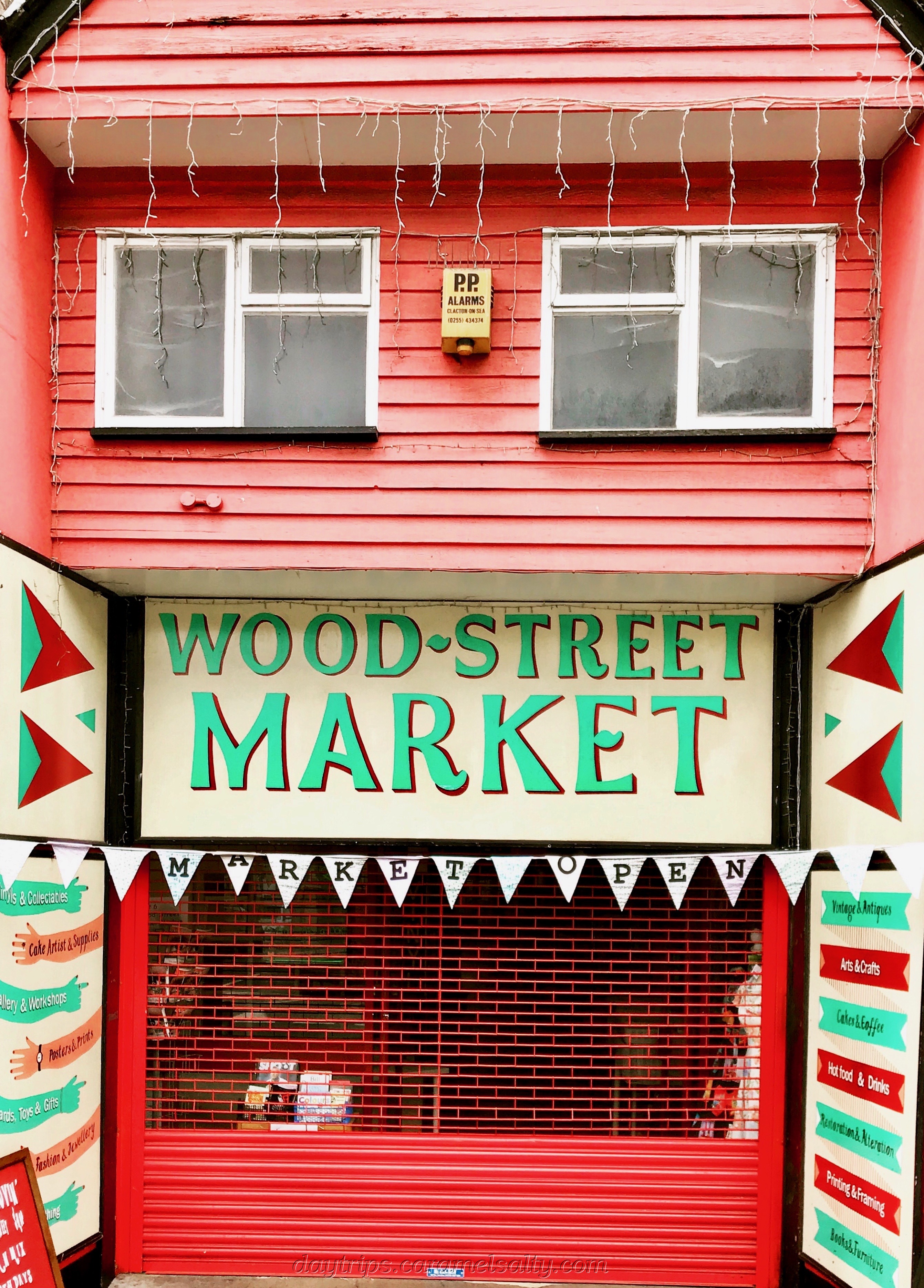 Next it's [6] Walthamstow House, another rich and wealthy abode. Sir Robert Wigram lived here many years ago. A surgeon, he first works for the East India Company. On contracting ophthalmia in 1772, he switches to trading in medical drugs. Then he buys himself some ships and by 1809 he is worth about half a million pounds. This enterprising and hard-working man's biography is worth reading.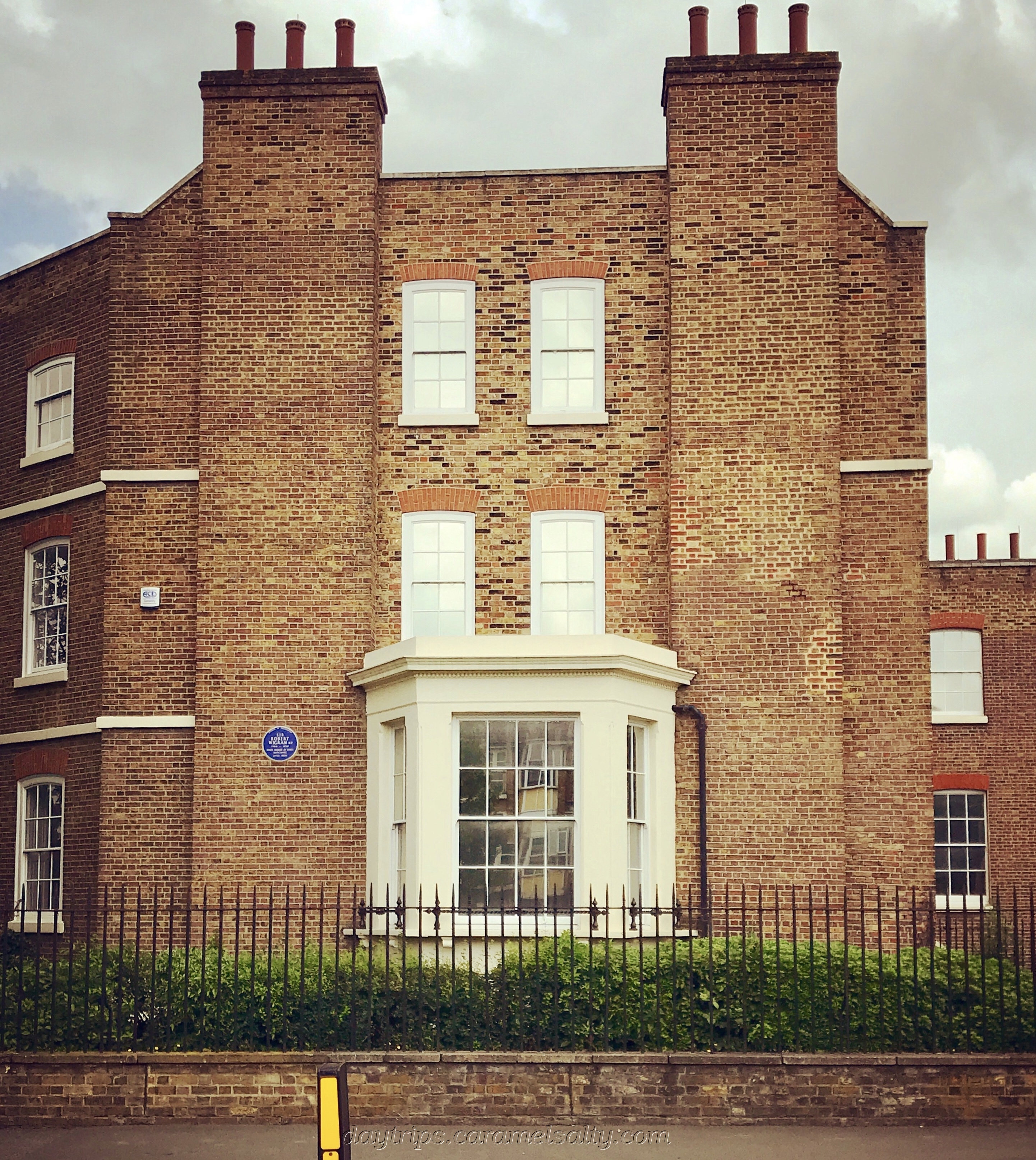 From here I wander into the Conservation Area of Walthamstow. This pretty and desirable part of Walthamstow was the original nucleus of the parish of Walthamstow. Not far away is an early 19th century merchant's house. [6] The Chestnuts at 19-21 Bishops Close, was originally set out in extensive gardens with a carriage drive up to it.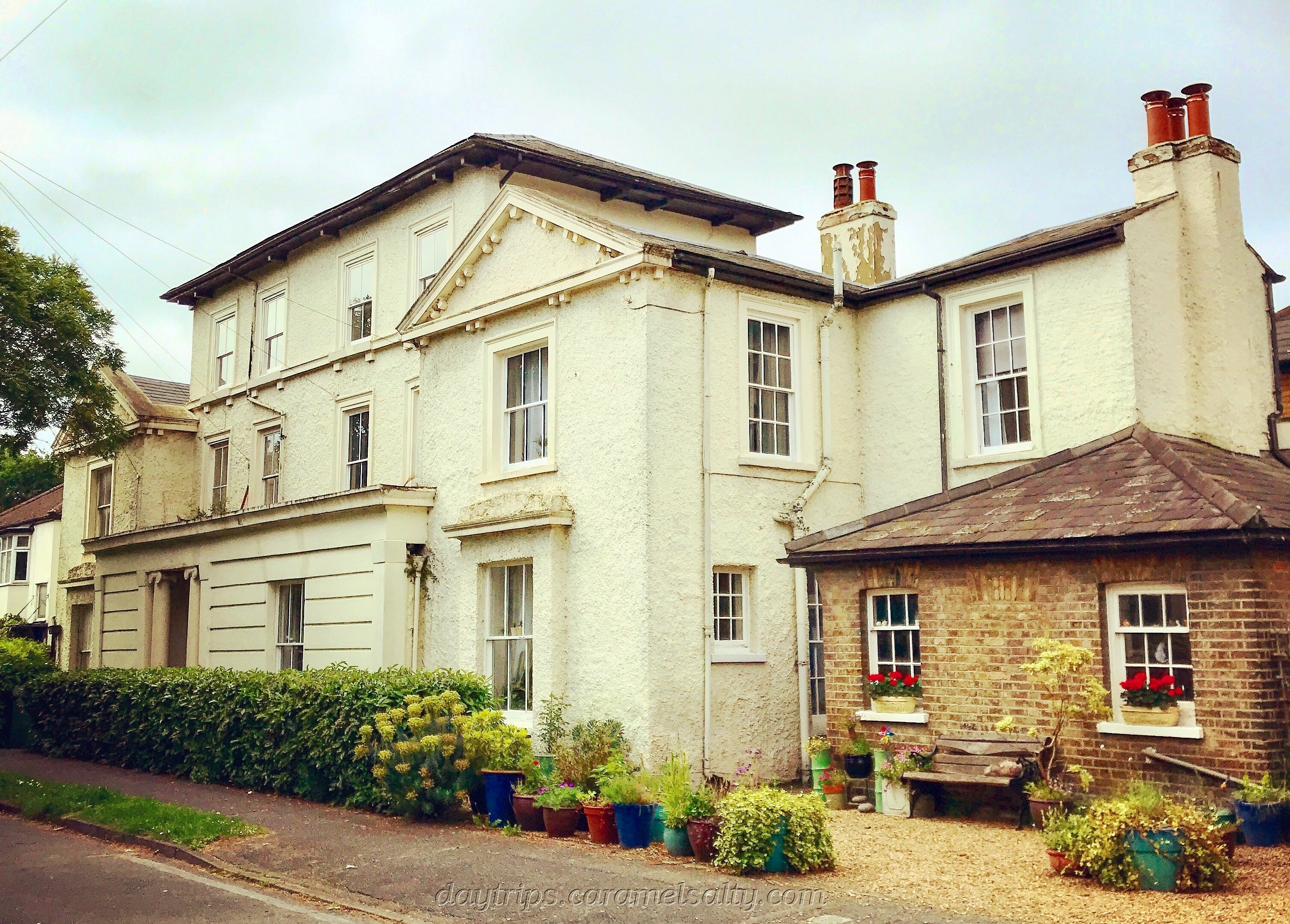 Not far up the road is [7] Ancient House, a 15th century timber house, with an octagonal penfold pillar box from around 1869, opposite it. And on the other side is a beautiful small wild flower area, possibly a token gesture to what used to be Berry Fields. Ancient House stands where the Manor House of Ralph de Toni once stood. Ralph de Toni, a descendant of a Norman nobleman who fought with William the Conqueror, acquires this manor by marriage in 1103.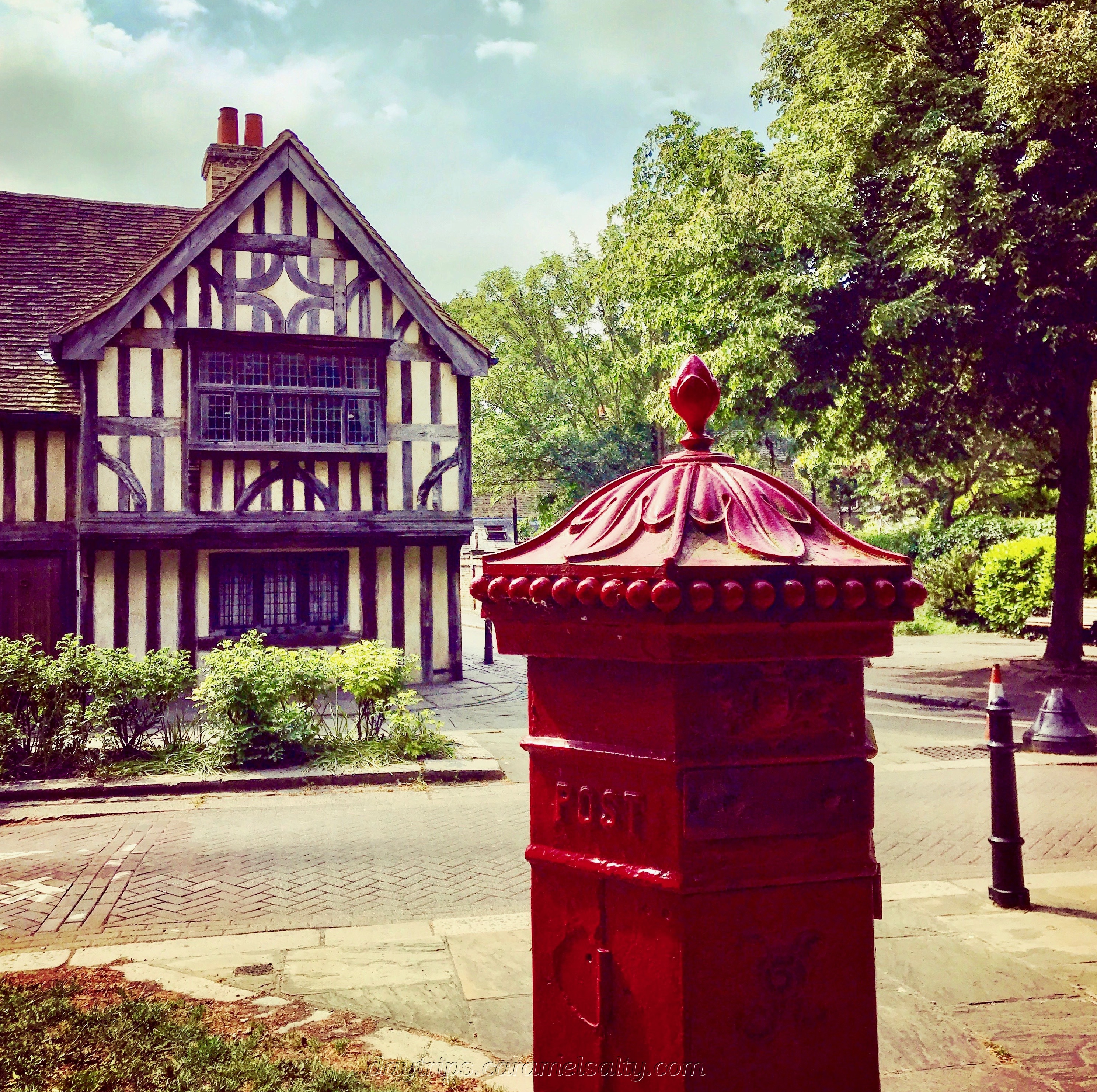 Walthamstow Toni is responsible for building [8] St Mary's Church in the 12th century. It presides over a settlement engaged primarily in agriculture and trade. By the 17th century, rich merchants, bankers and public officers have moved into the area due its proximity to the City of London. Their large houses require sizeable numbers of servants, resulting in a population growth.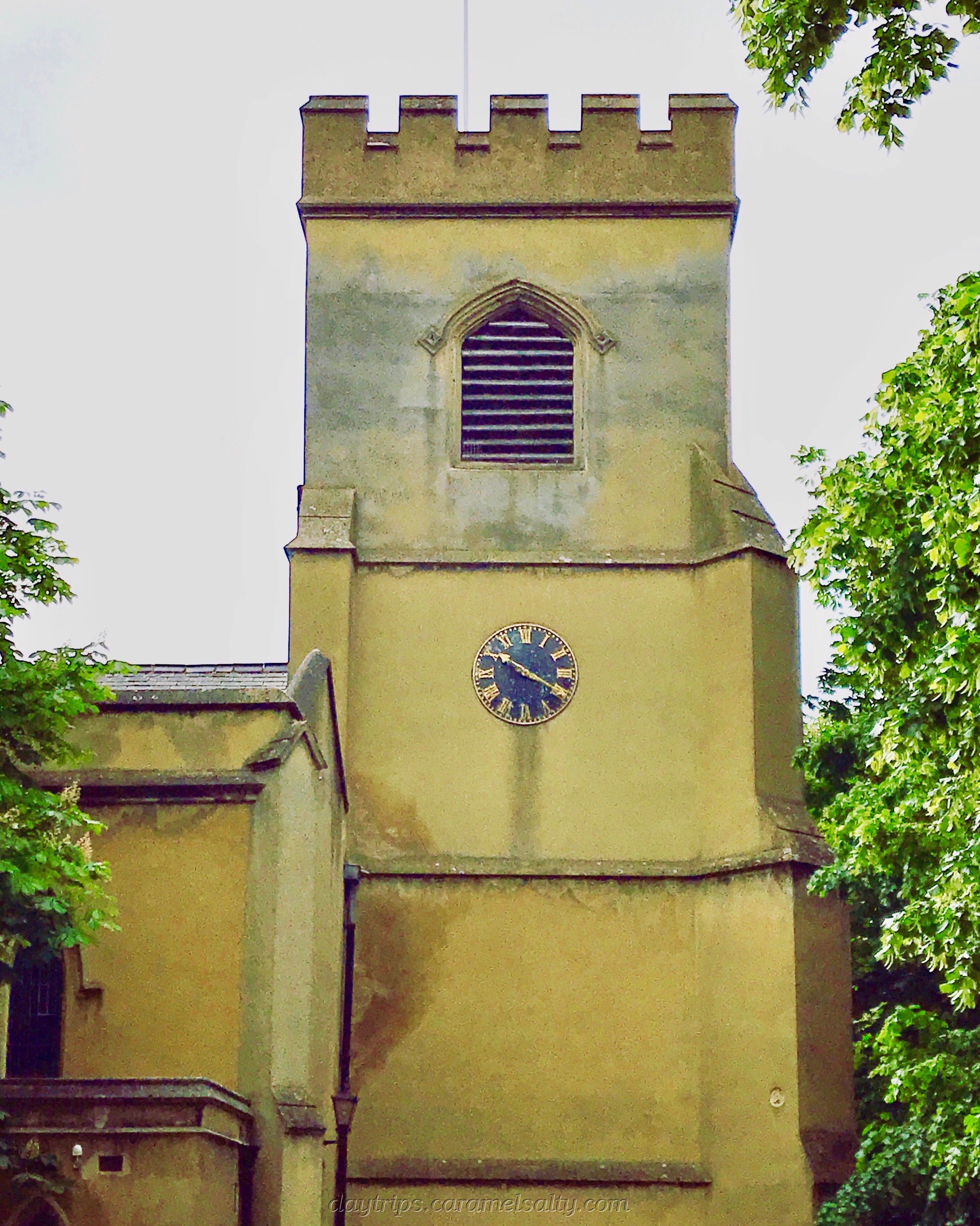 Part of the church graveyard is in a wooded area, with undergrowth and ferns adding much character to it. Here I come across the very elaborate [9] tomb of Isaac Solly and his wife. Another graveyard, deliberately set further away from the church and its surrounding alms houses, lies along [10] Vinegar Alley, so named for the vinegar used to disinfect the alley along which plague victims were carried in the 1660s.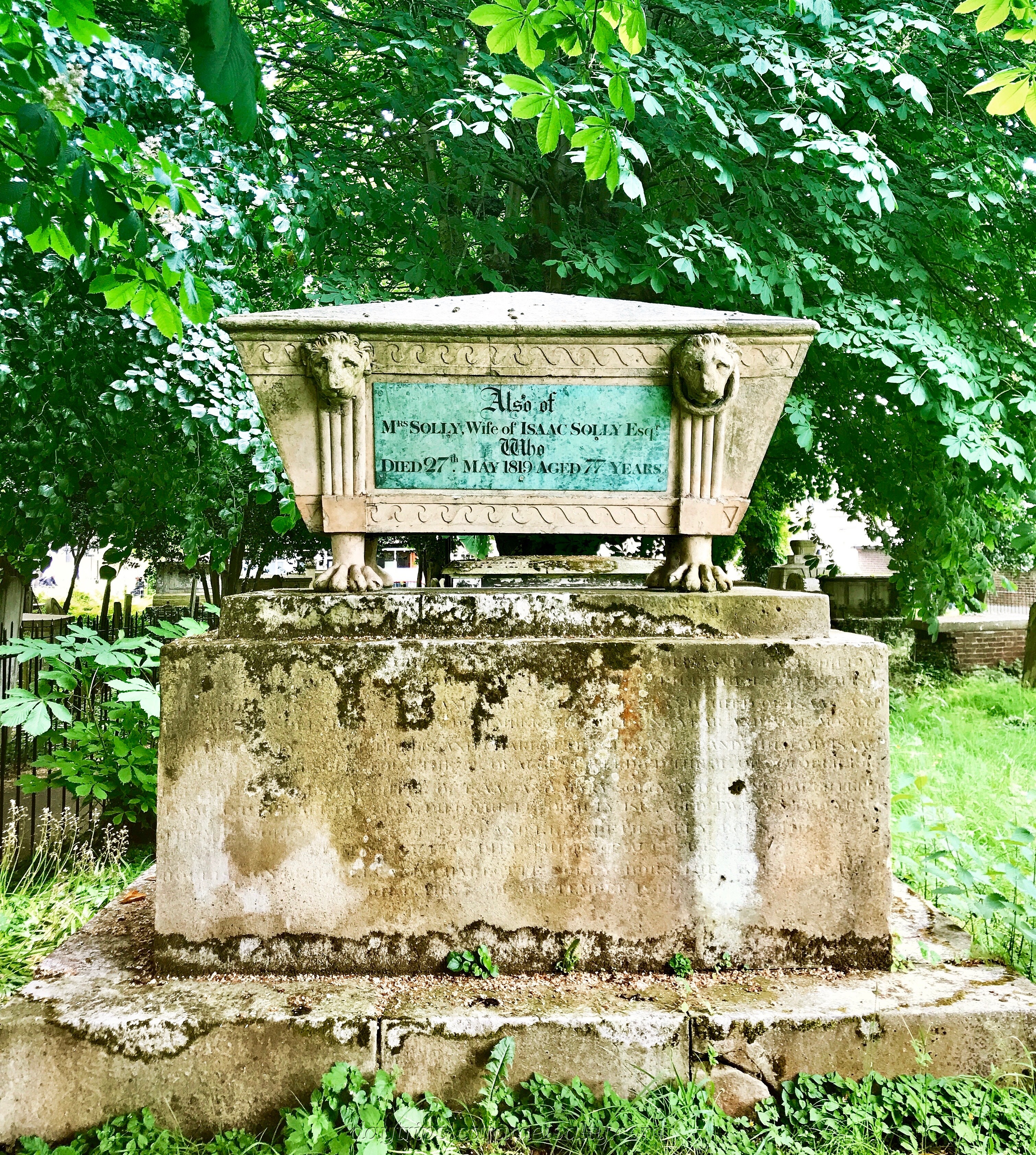 My morning ends at the [11] Vestry Museum. The Vestry used to meet here. It was responsible for many aspects of local government from the 16th century, including looking after the poor. The subject of workhouses is covered extensively in this brown-bricked museum. In the first half of the 18th century, workhouses were deemed to be a cost-effective solution to look after the poor, elderly and sick.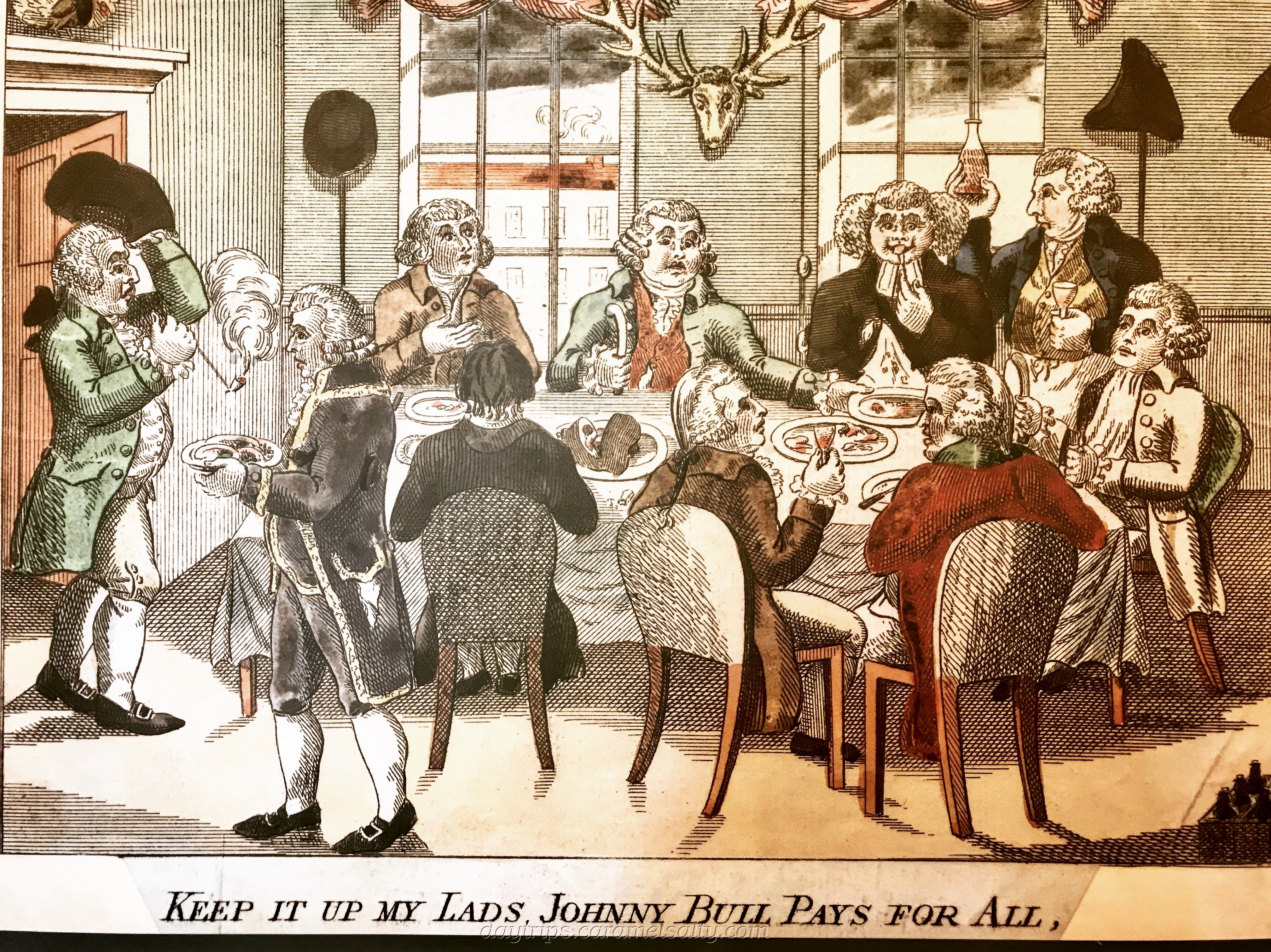 Conditions are hard in these workhouses. All able-bodied persons over the age of 7 are expected to work for their lodgings. An unpopular task was the picking of oakum, a loose fibre obtained by untwisting old ropes. Oakum was in demand as it was mixed with tar to fill the gaps between the wooden planks of Navy ships. But the rough texture of the rope made inmates' fingers bleed.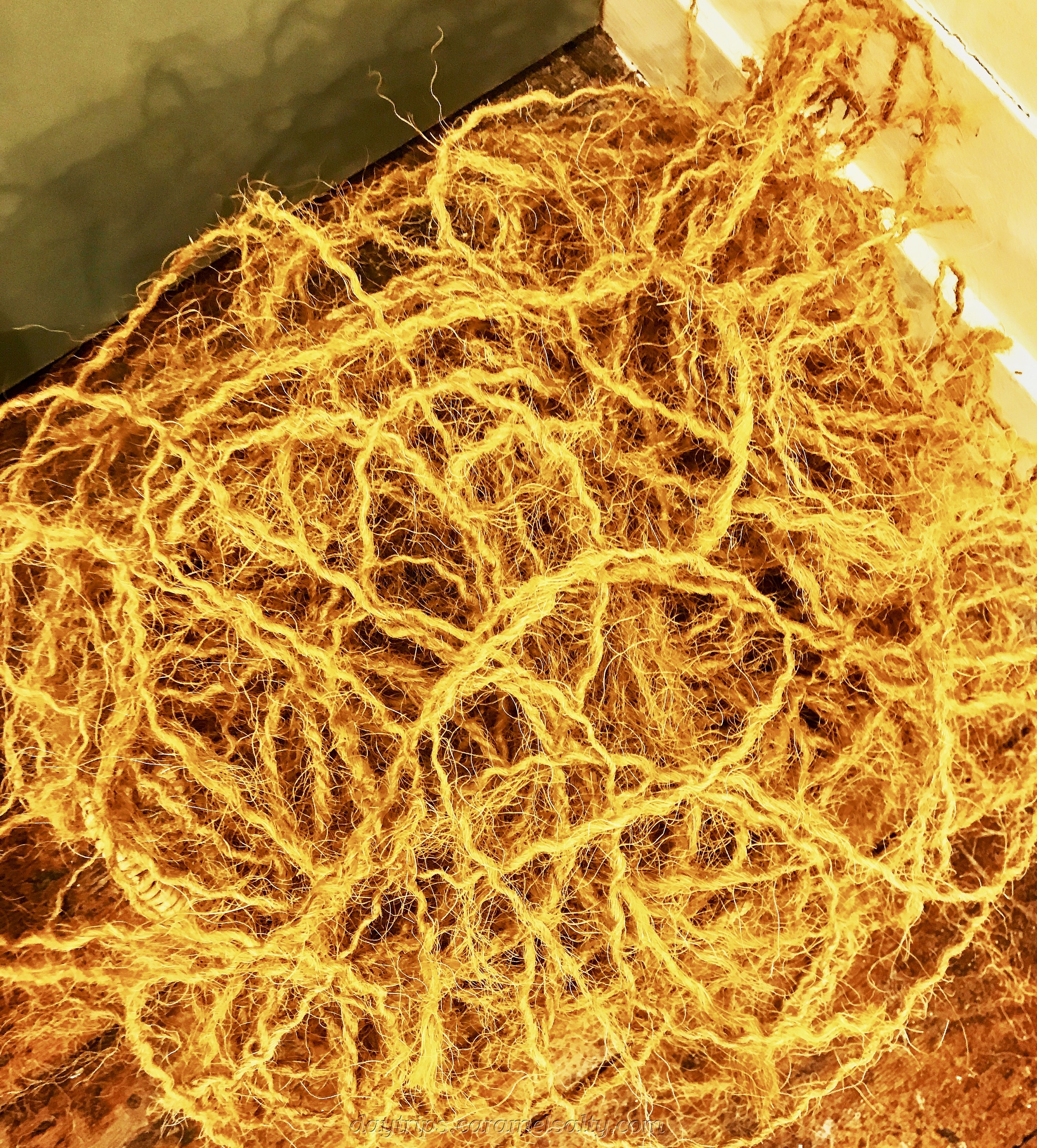 There are still several old almshouses standing in the village of Walthamstow. Many of them were provided by the charity of the numerous wealthy households here. One such enterprise is the [12] Squires Almshouses at 1-6 Church End for "decayed" widows. It certainly suggests that poverty and poor living conditions were rife at that time.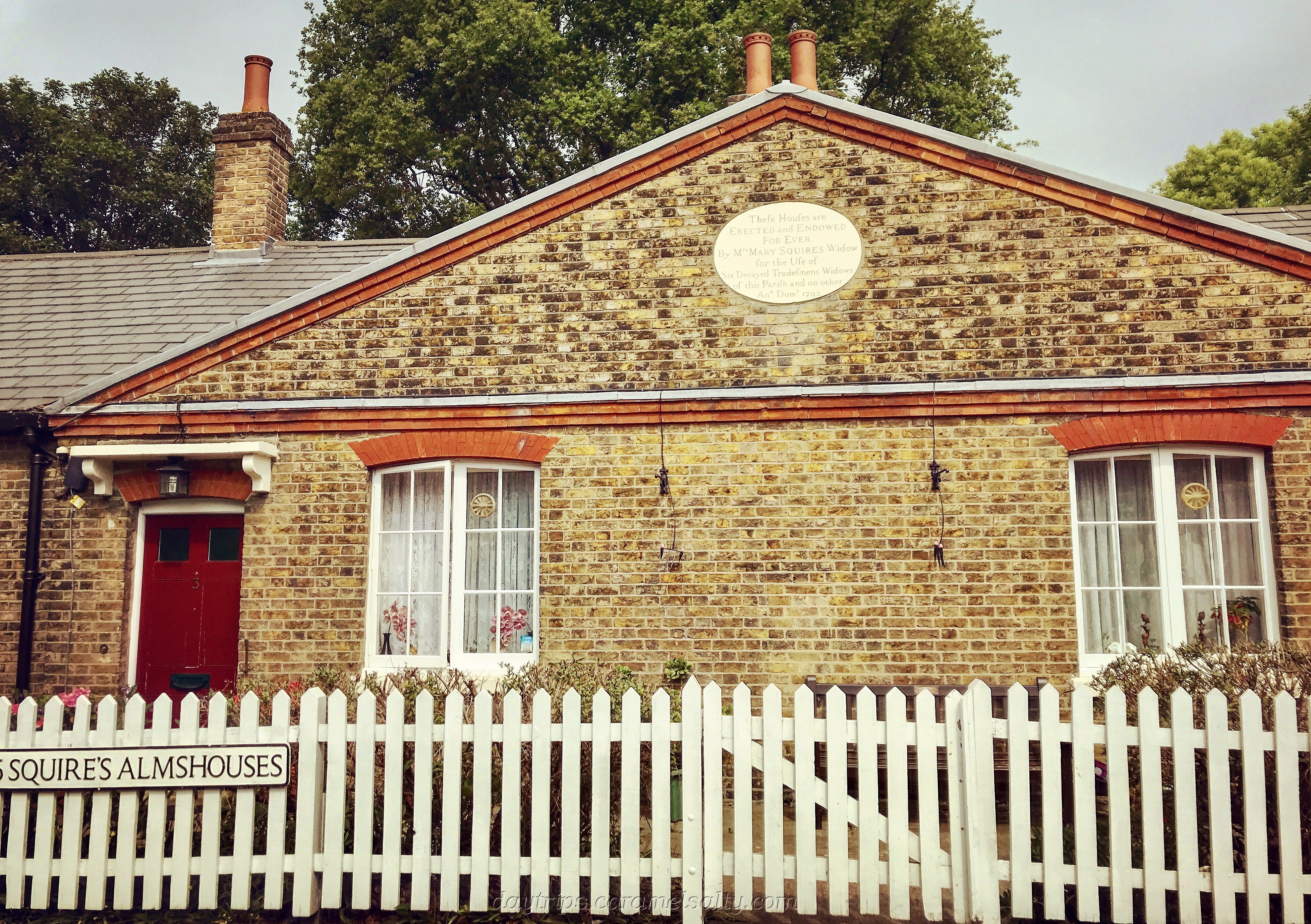 This afternoon I continue to explore Walthamstow as it moves towards the era of industrialisation. Will industrialisation be the saviour of the 'decay' of the 18th century? I'll have to wait and see.
Related Blogs
Walthamstow – Morris and the Wild, Wild, Wetlands – continuation of my walk to the William Morris Gallery and Walthamstow Wetlands
Important Stuff To Know

Tube Map and City Mapper are free apps that provide London maps, route planner and train/ bus times from your nearest stop.
Transport for London is cashless. Only Oyster Cards, purchased at stations, or contactless cards are acceptable.
Wood Street Market (website) – closed Sunday and Monday. Free Entry
St Mary's Church (website) – Open during services, times of which are on the website, as well as other events at the church.
Vestry Museum (website) – closed Monday and Tuesday. Free Entry.
Other Interesting References – A History of Walthamstow Village