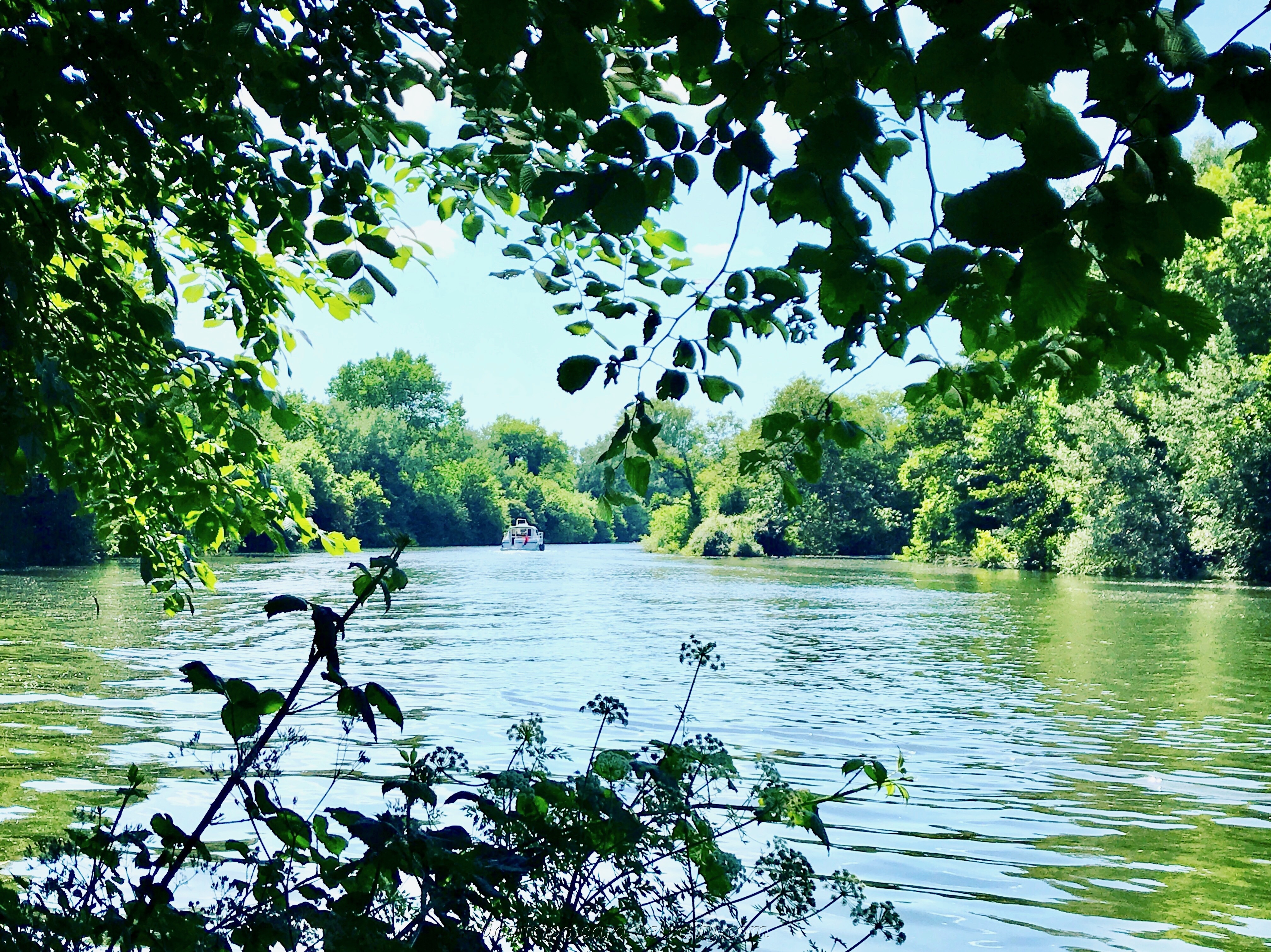 Ship Lake to Sonning – Simply Poetry By The River
To follow in his steps, and write in rhyme perhaps,
his poems are inspiring, my trip not least exciting,
for I am now in paradise, In less than 60 minutes ride,
in the valley of the Thames, where blissful countryside persists,
where charming English villages, with crooked pubs exist.
Start of Day: Paddington Train Station, London
Cost of Day Out: Moderate (££)
History Content : Low
Poetry Content: 100%
My story starts at [1] Twyford, from where I board my train,
a busy commute station, for workers in the trade.
It goes right down to London, and off to Reading too,
and its the only station, that heads to Henley's do.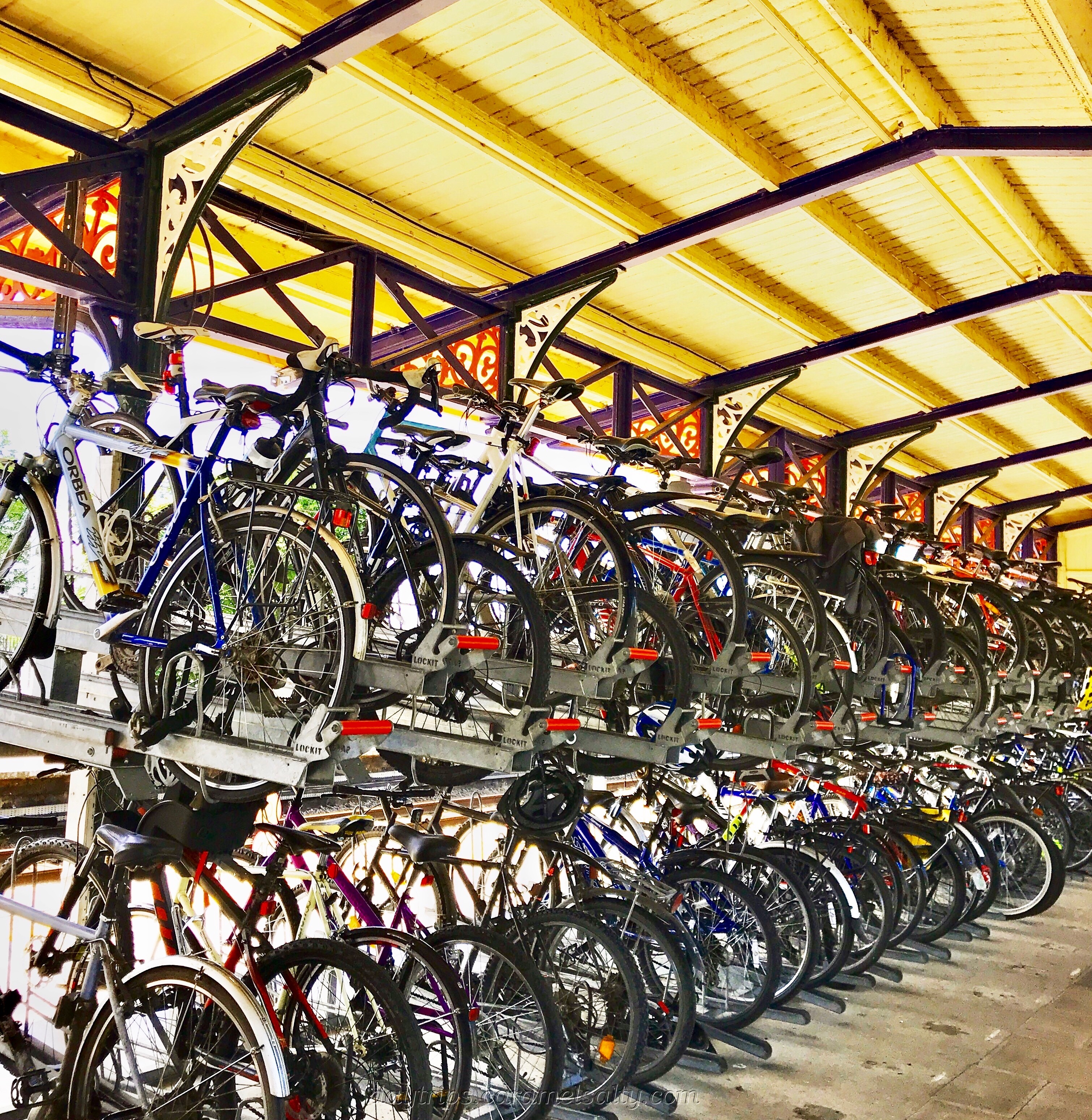 My window on the train, is storm'd with branch and leaf,
for the tracks they are ensconced, in a space so very brief.
Occasionally I catch, a glimpse of red-tiled roofs,
sometimes a white wall too, between the gaps it moves.
But when the view unfolds, then like a glorious stage,
I watch the river flow, from my seat on the narrow gauge.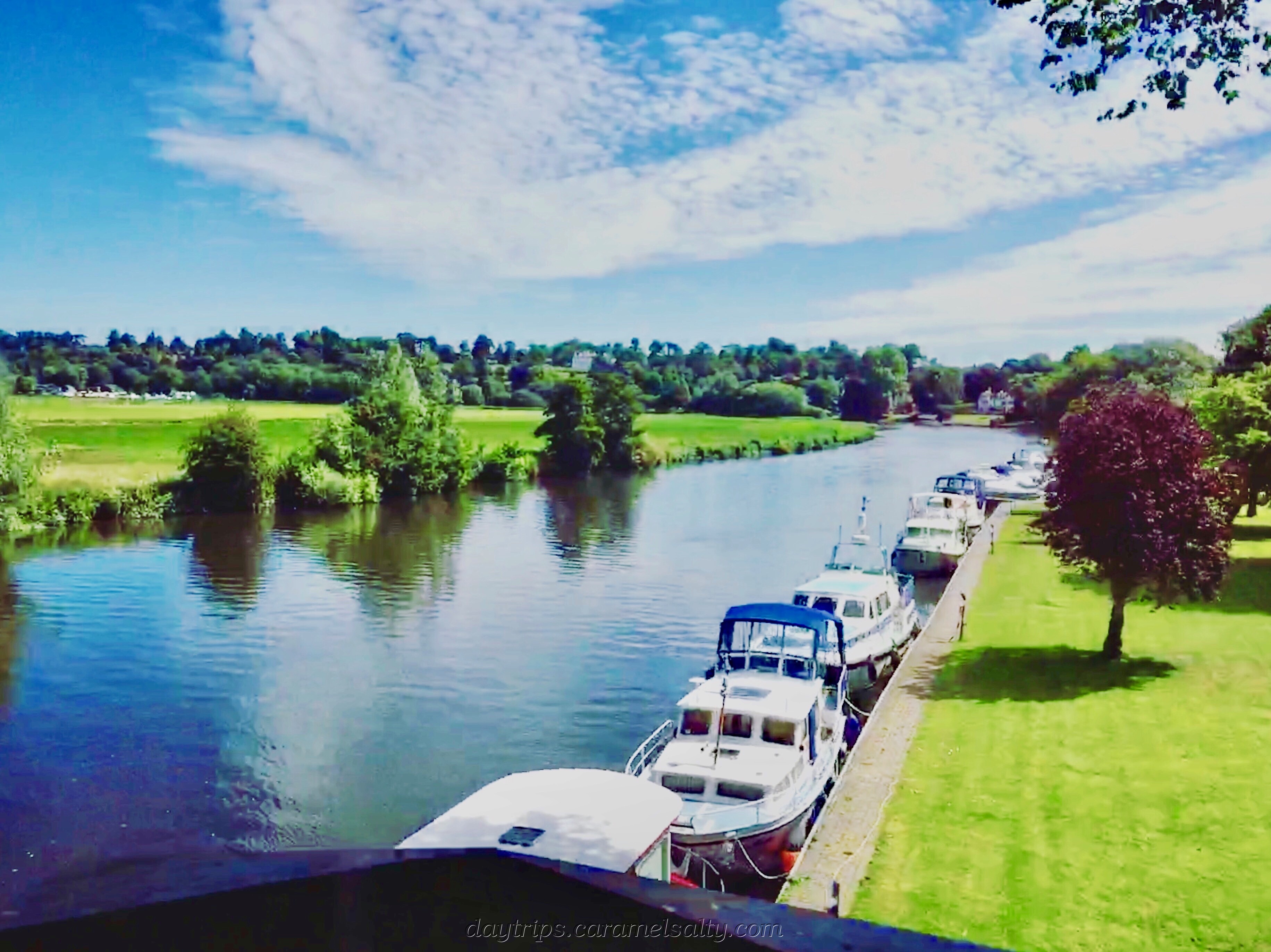 [2] Ship lake station what a sight, more like a gardeners delight,
for on it stands a conifer, and flower beds so bright.
A set of yellow rails, my exit it does mark,
down through a gravel path, my footsteps sound so sharp !!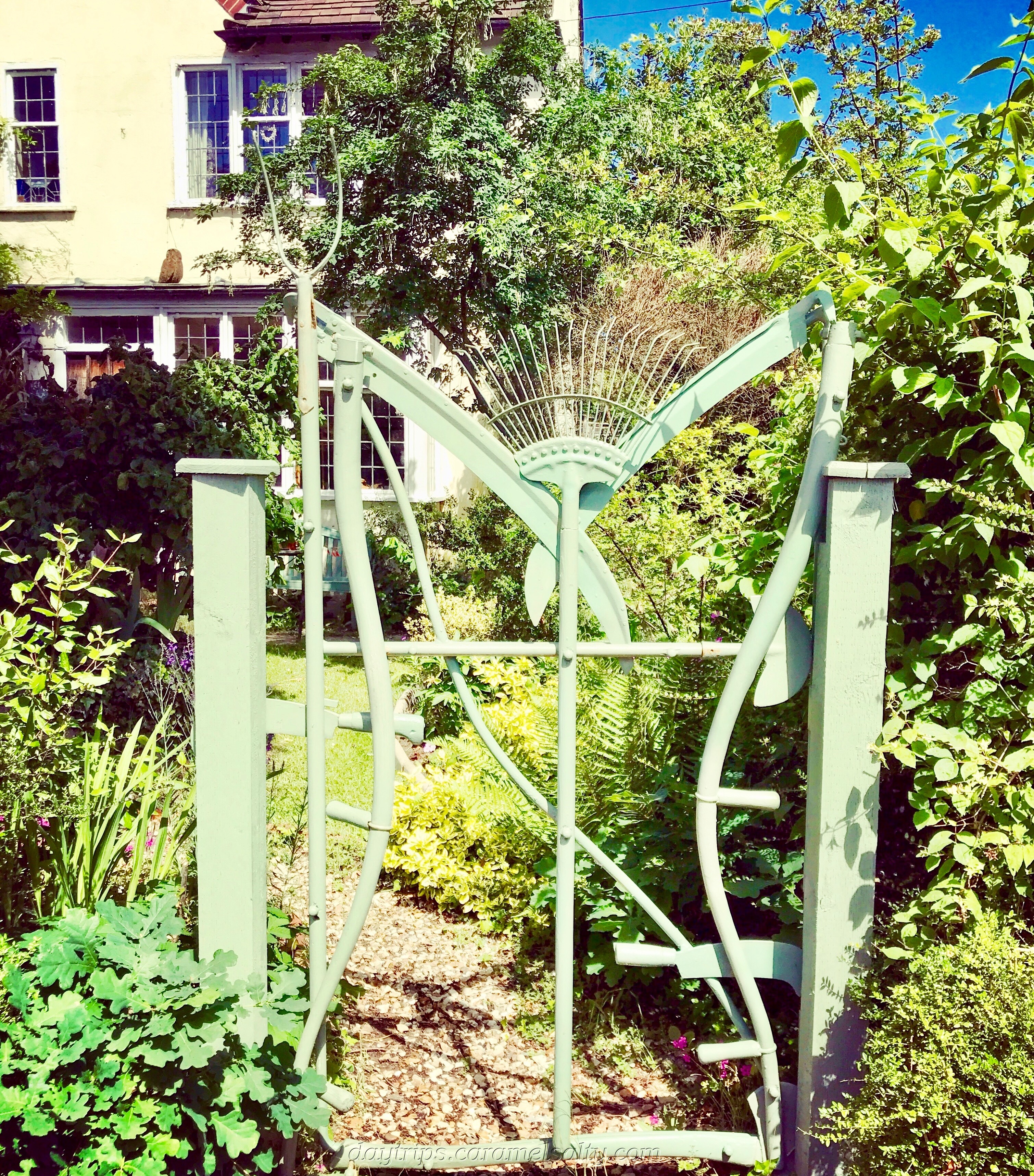 I turn left into [4] Mill Lane, to find a mix of homes,
from 19th century lodges, to large detached show homes.
It's totally idyllic, no sign of life at all,
just one exclusive jogger, a dog chasing his ball.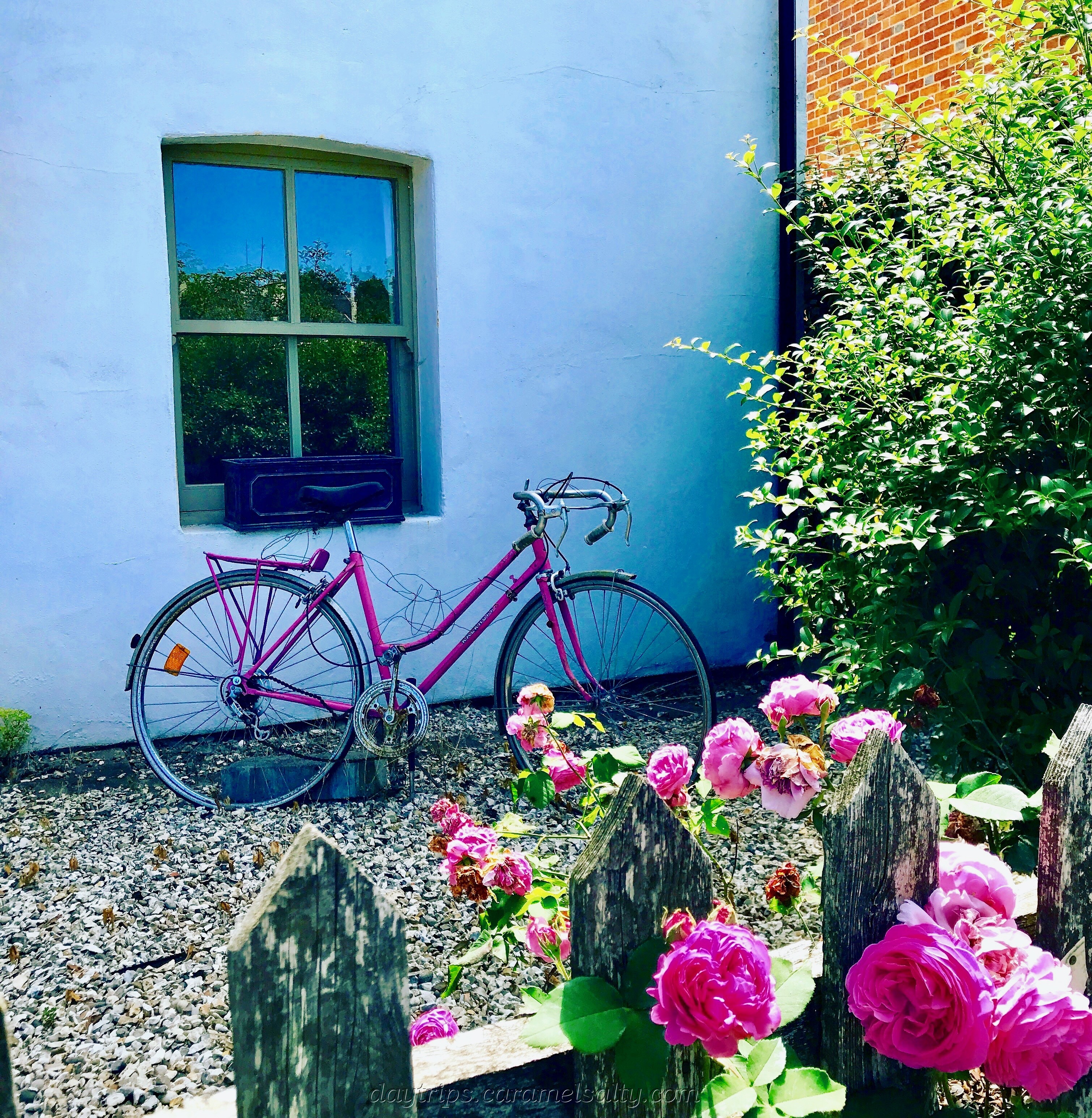 The origins of "Sheep Lake", may just have been a stream,
where sheep used to be washed, and often also preened.
But shallow is the river here, unlike their deep old fjords,
and hence the poor old Vikings, their ships they do not board.
And here they had to leave them, and continue on foot,
to conquer dear old England, until Billy gives them the boot.
But what a fancy story, such tales like this do make,
for where they lost their ship, they now call it Ship Lake.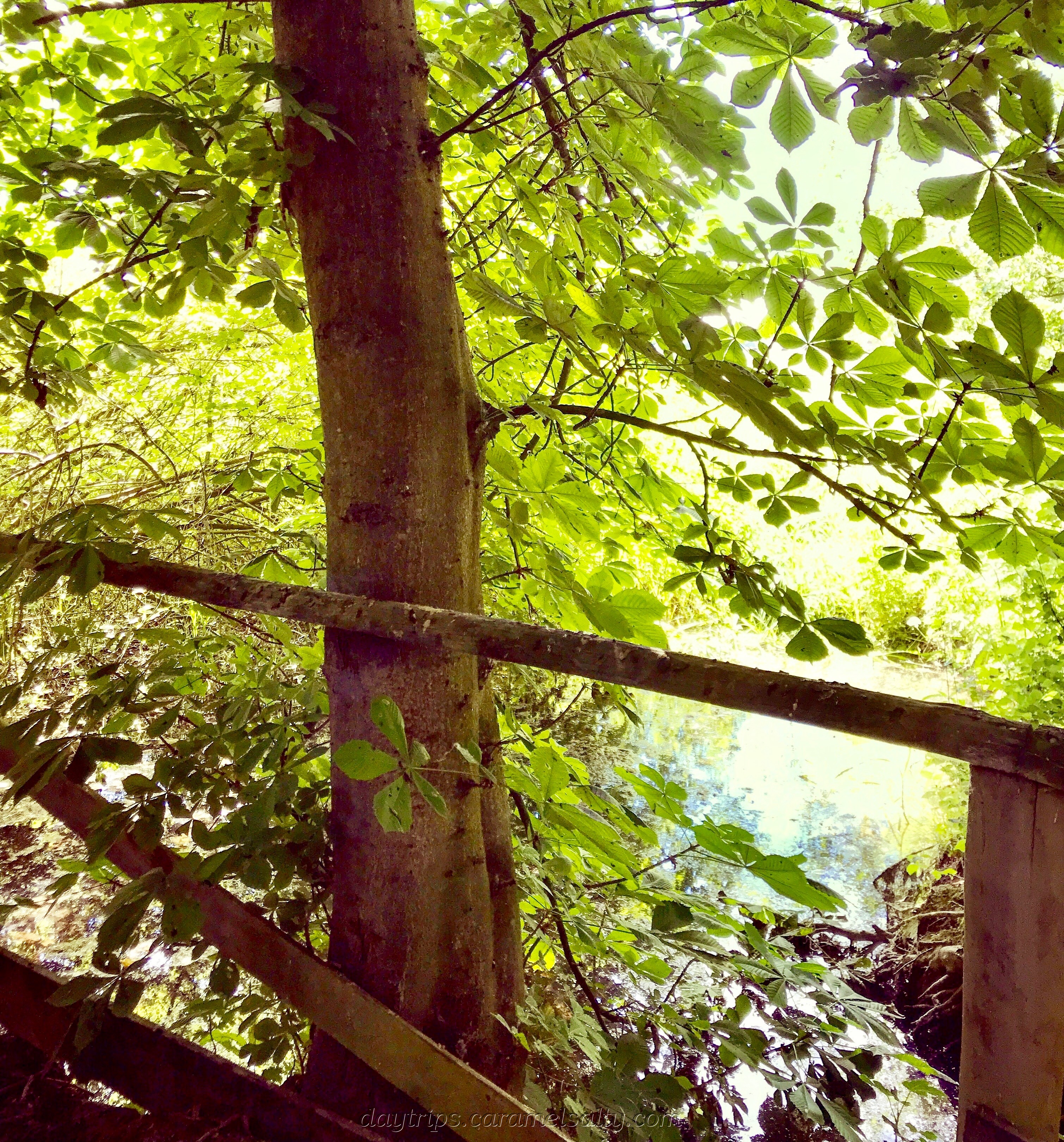 Lachebrook means slow-moving, a term that's not endearing,
but from all that I am seeing, there is no haste in dealing.
For what more is to do, I ask a mistletoe,
in a hedge of sycamore and lime, that provides some shady time,
before the river beckons, to its path out in the bracken.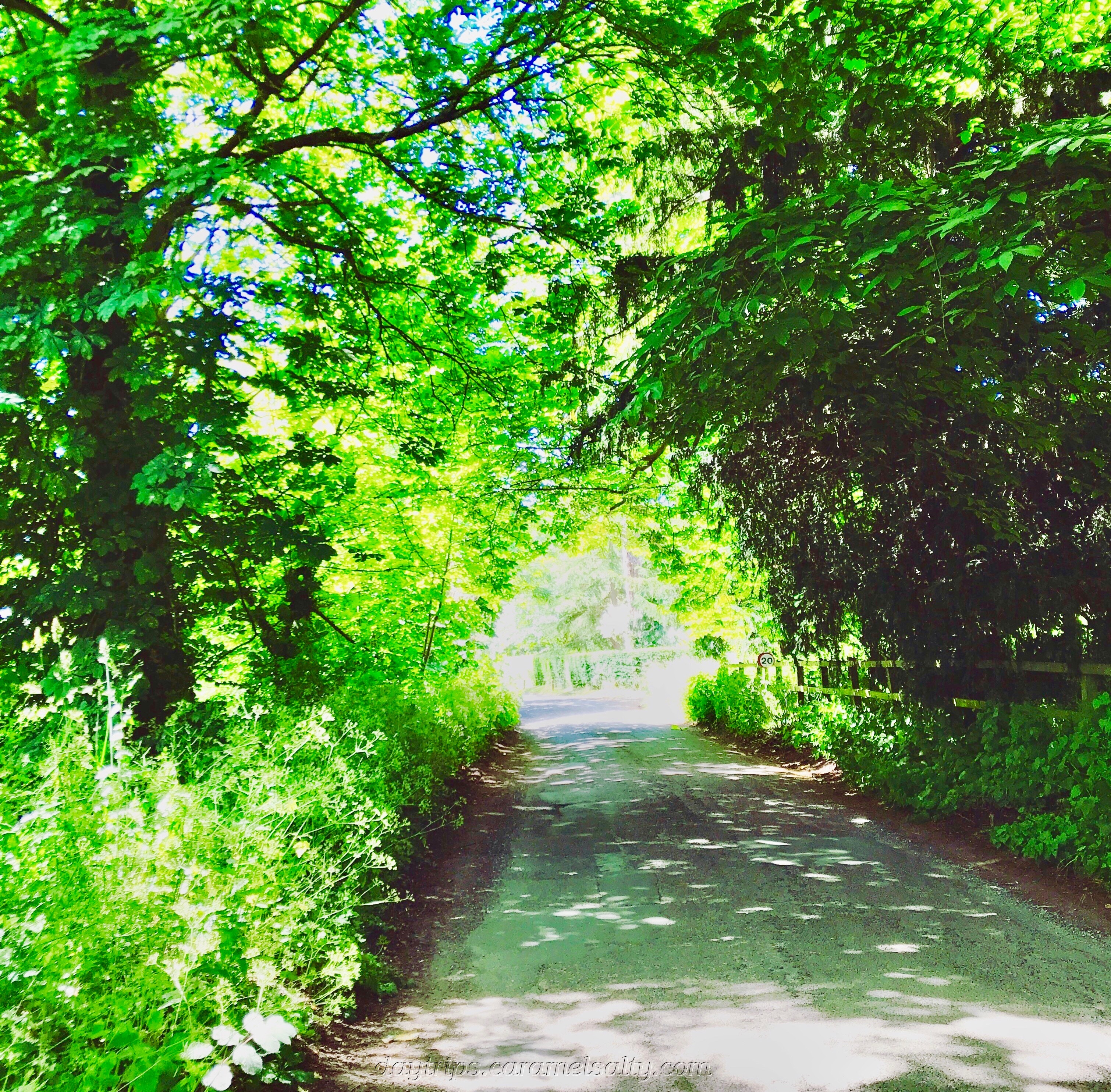 I've reached the end of Mill Lane, and left I now must turn,
but not so long thereafter, I find a sign to learn,
"Go down this path" it says, "along the wall and hedge,
let brick and flint and hawthorn, take you to water's edge."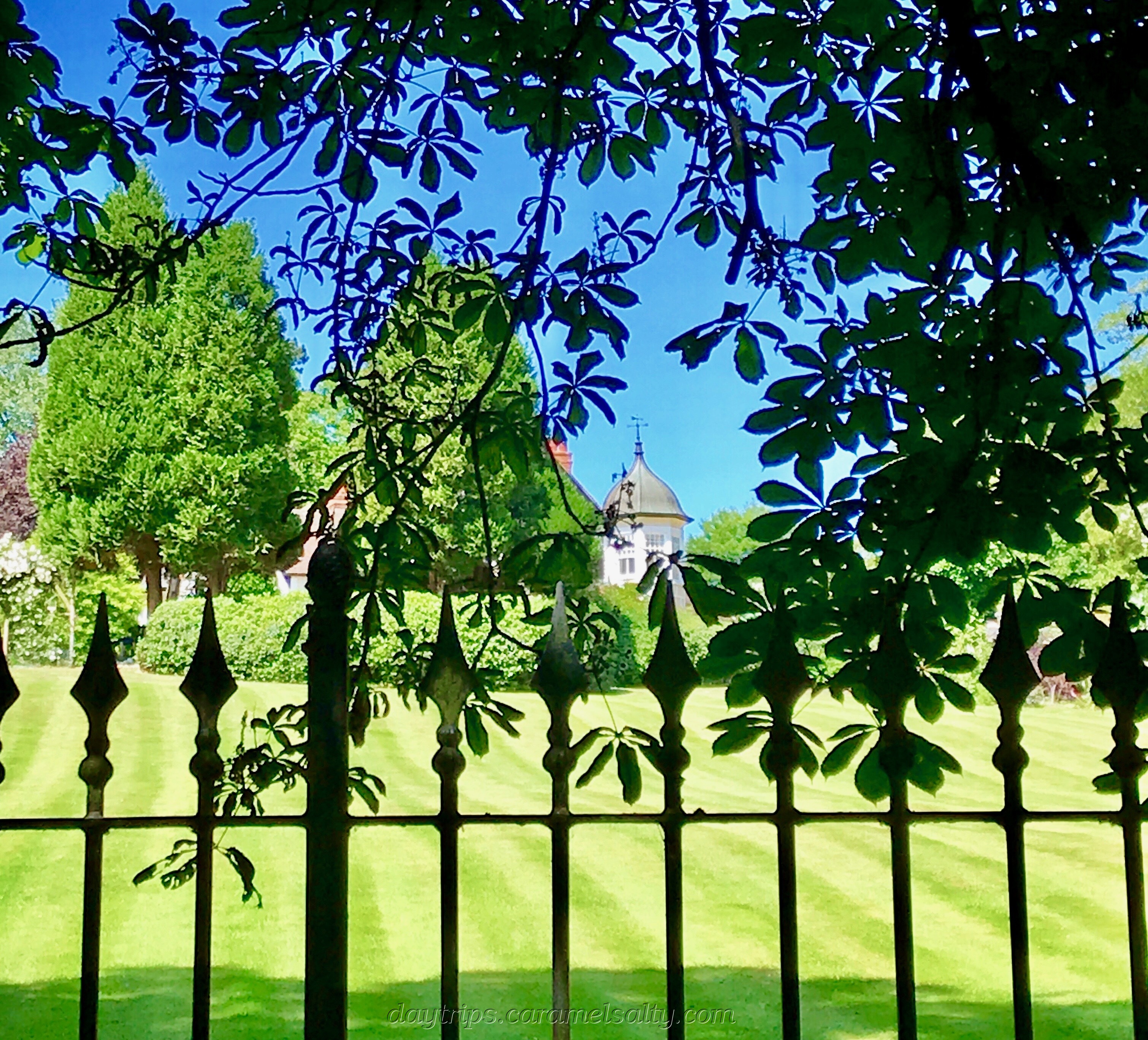 A sign points in the direction, for me to make a diversion,
and head to [5] Sonning Locks.
Flow of water is now managed, to ensure that there's no damage,
and here the boaters flock.
Today the Thames is so navigable, right up to Lechdale is so manageable,
thanks to these good old locks.
Unlike the days of old, where Vikings once so bold,
their boats they had to dock.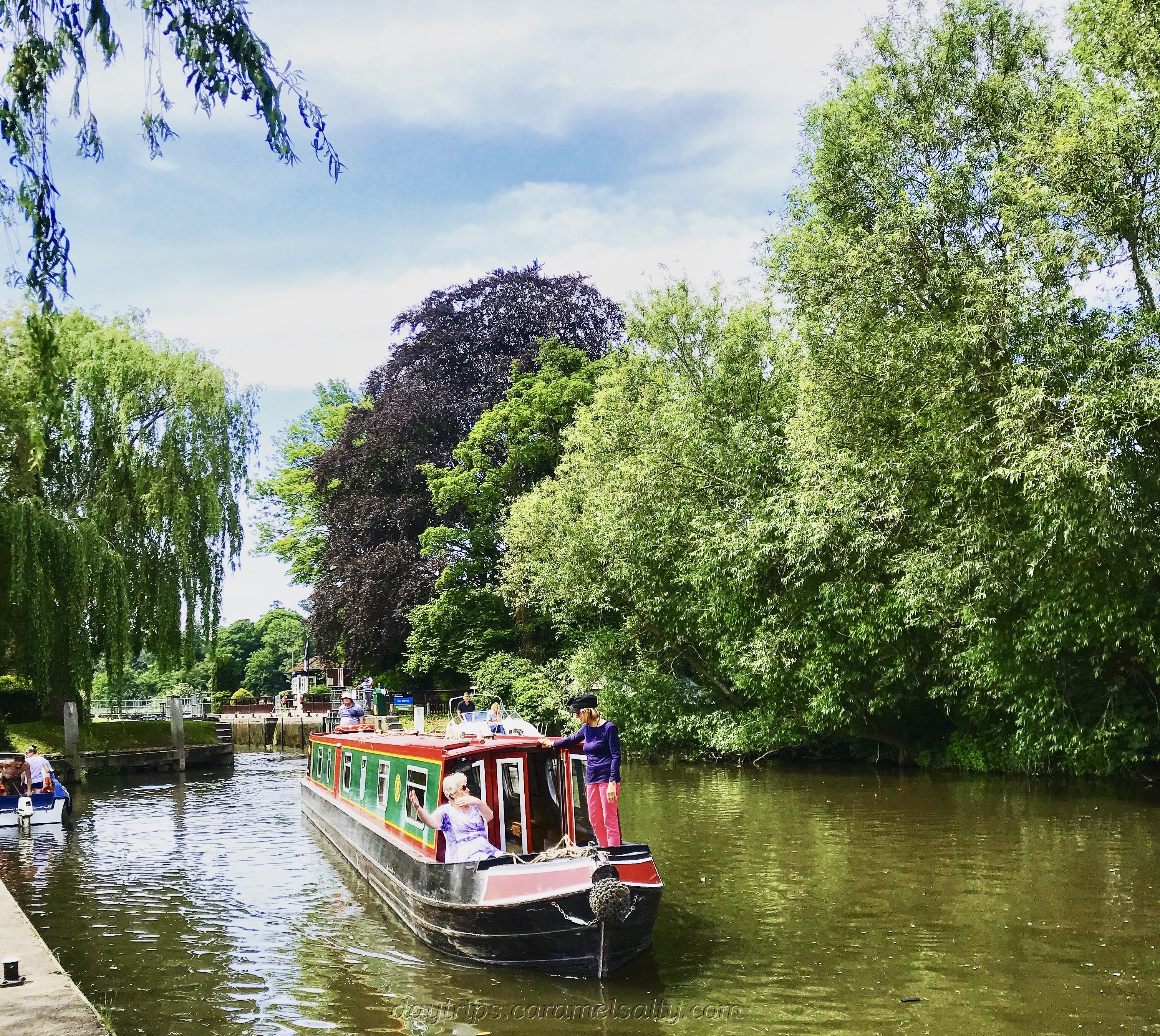 Back at the riverside I find,
wooden directions of some kind.
Boldly I stride towards Sonning,
with no further words or warning.
No need for map or notes,
I go as the river floats.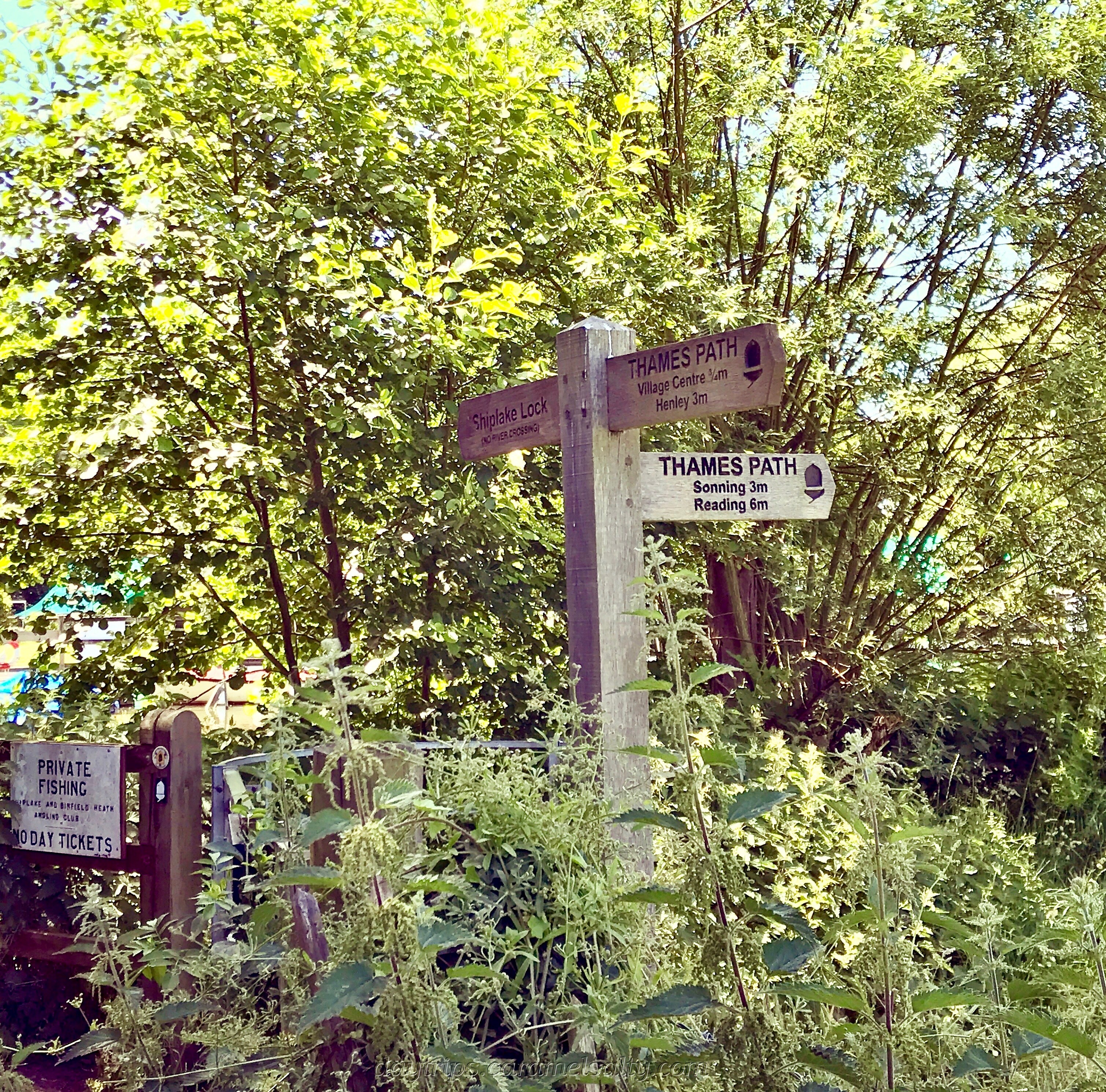 With marauders and traders long gone,
new activities have been born.
Boats and rowers set the pace,
but make way for regattas and race.
The path itself it lingers on,
until it gets to London town.
And many rest along it too, from tents in fields quite damp,
and in the odd boat or two, and glampers in a camp.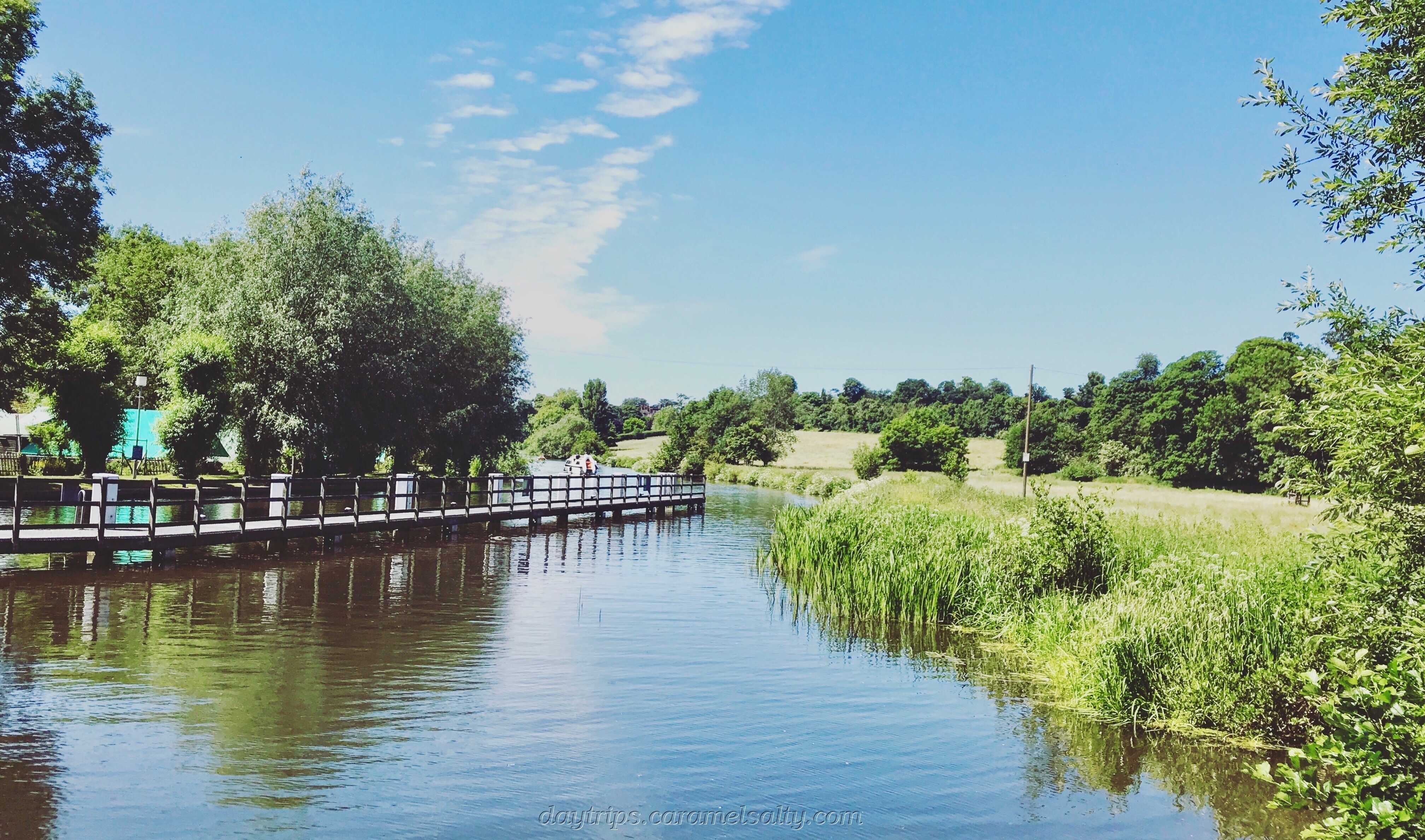 The walk is truly wondrous, in rural countryside,
emerald blue dragon wonders, fly low along my side.
Two trees across each other, attempt to block my way,
their woody roots do smother, the trail I make today.
What are they I ponder, why do the roots so splay,
is it to anchor one another, on a wet and windy day?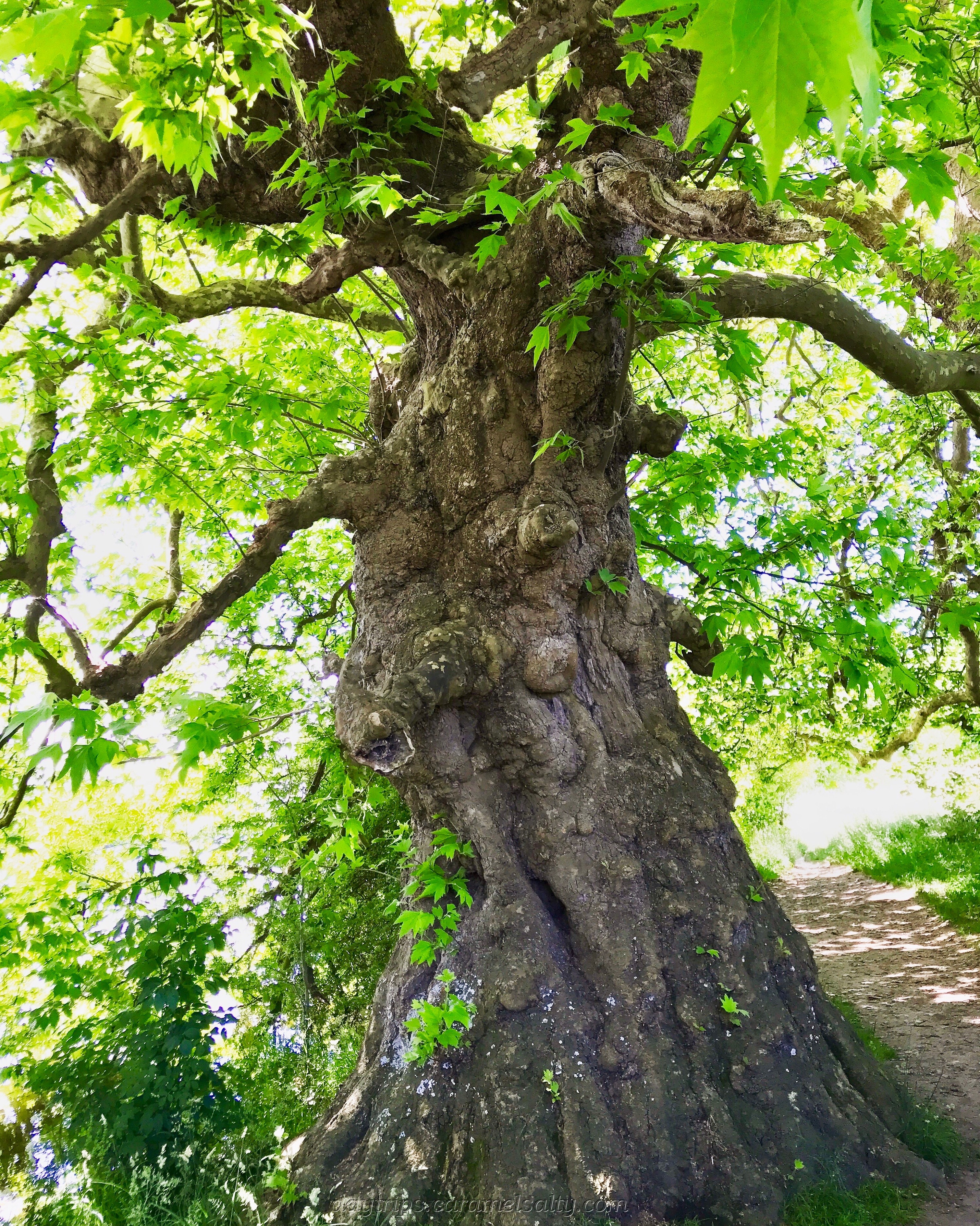 I'm plunged in countryside,
which past my head it grows,
but yet it cannot hide,
to where the river flows.
And if I tip toe stand,
I just about can see,
some pleasure boats quite grand,
and ducks and birds and bee.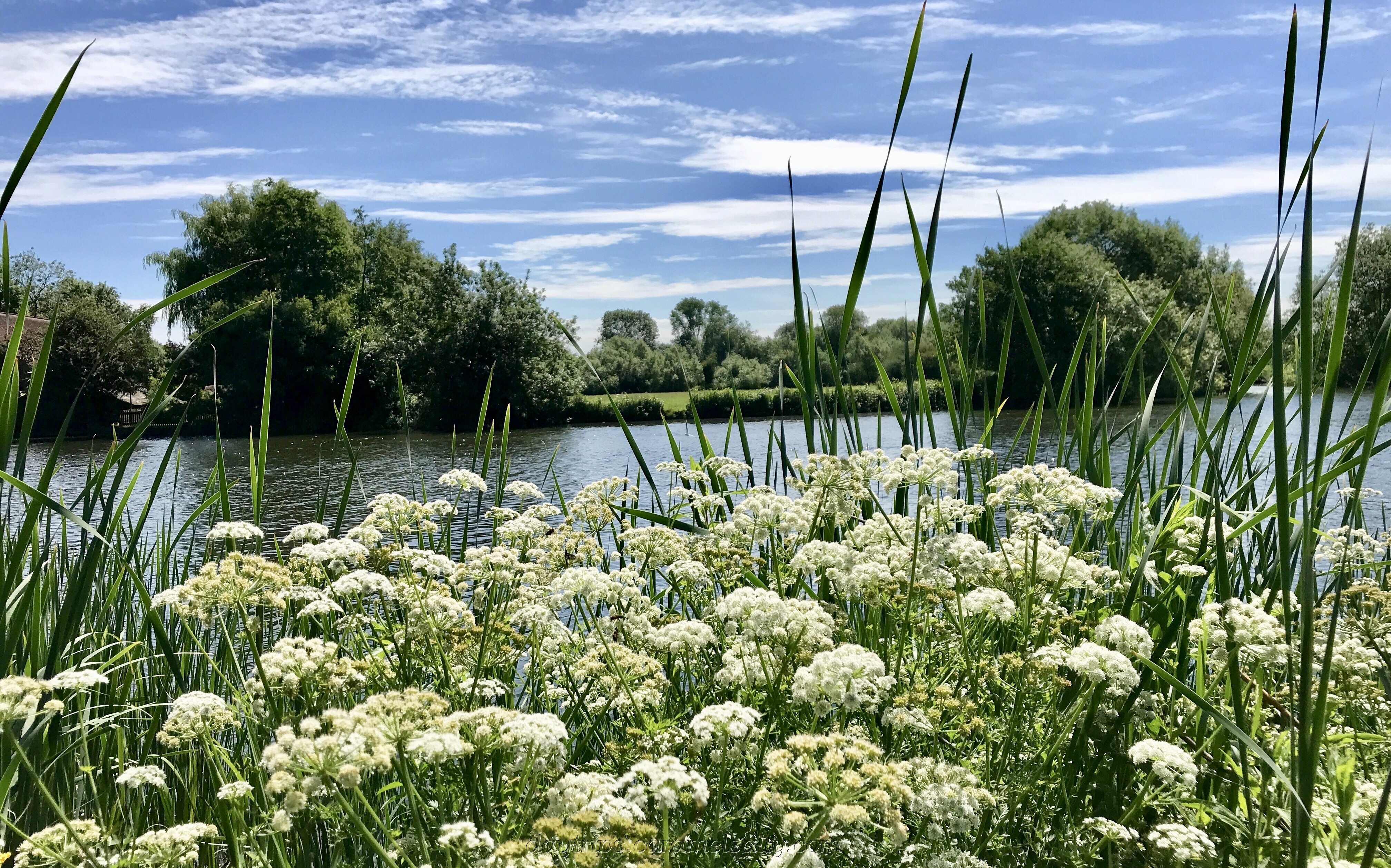 River to the right of me, woodland to the left,
tunnel of trees in front of me, I'm surely not bereft,
of mother nature's beauty, everywhere I look,
and therefore it's my duty, to almost write a book,
of where I wandered to, and where I'll wander next,
and what I get up to, in fairly simple text.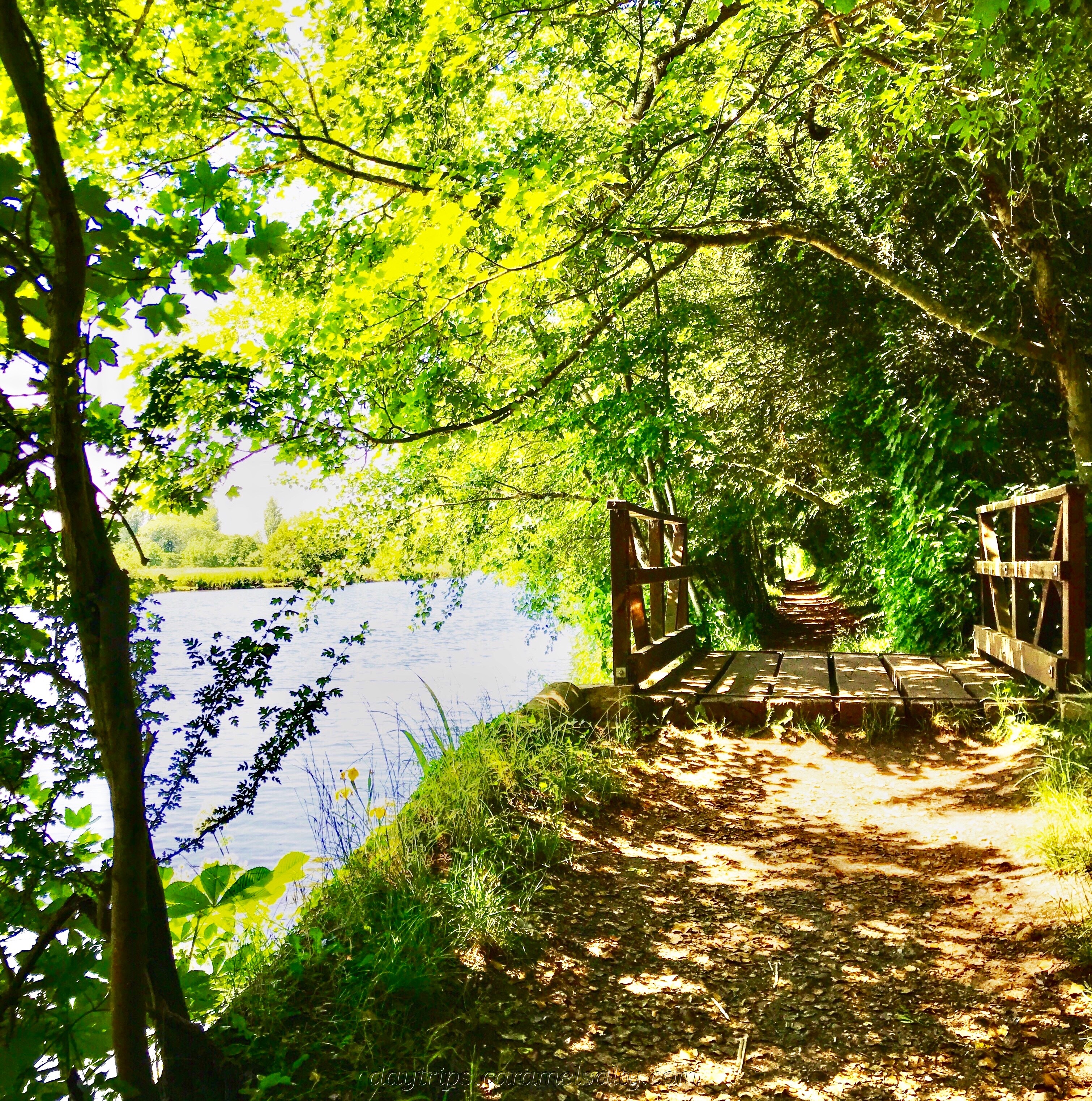 There's so much to inspire, I have to be quite frank,
for when the reeds do fade, then by the river bank,
with no grass to impede, delicate flowers flank,
the spot beneath my feet, as I walk the muddy plank,
like a bouquet in a vase, its reflection like a glass,
these pretty English flowers, make a memory that will last.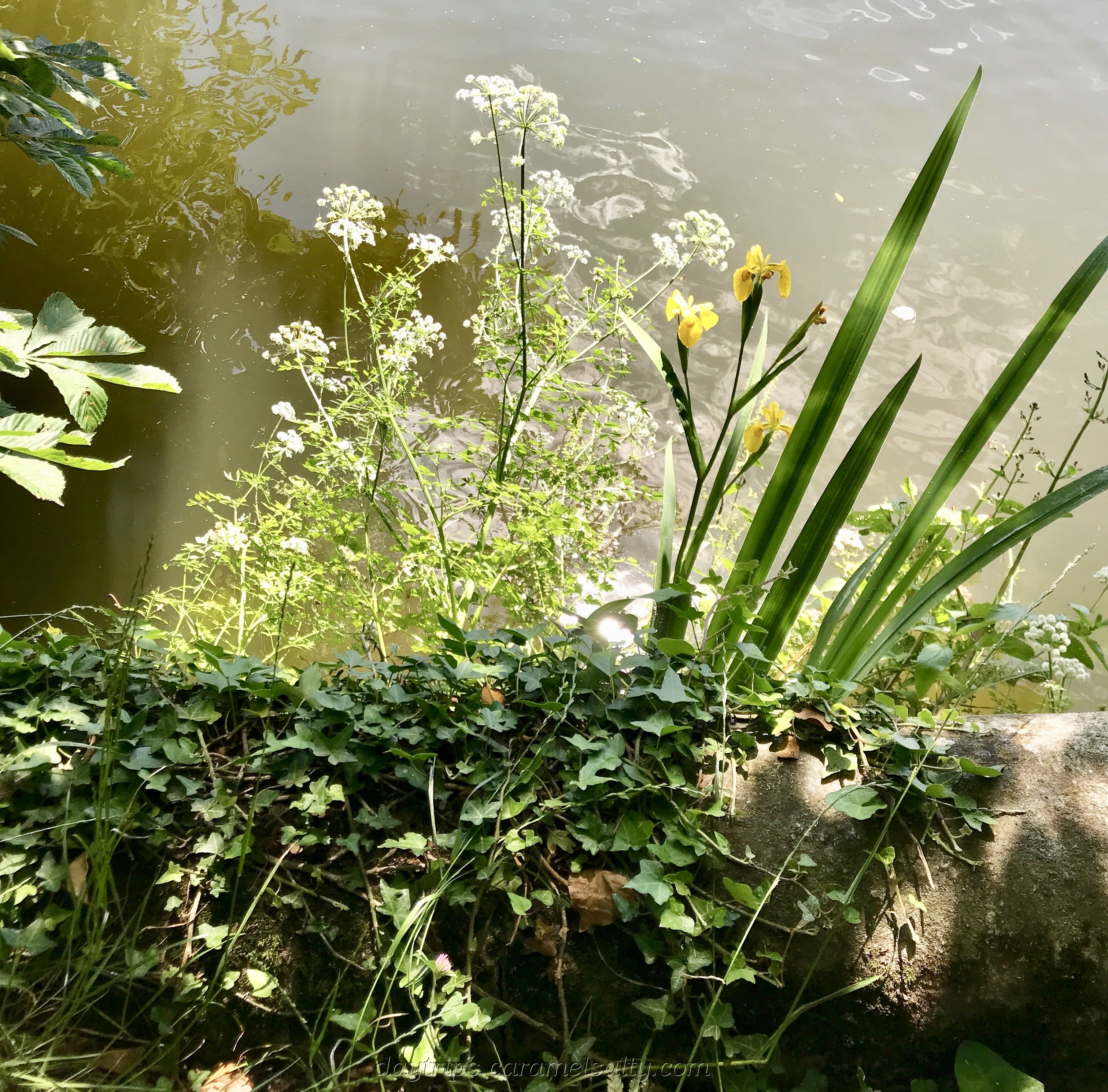 In such a pretty setting,
I find a tiny boathouse,
whoever thought it fitting,
should get a big applause.
Around the back I go,
along its wide-set gate,
I climb the hill up to the ridge,
to where a vow is made.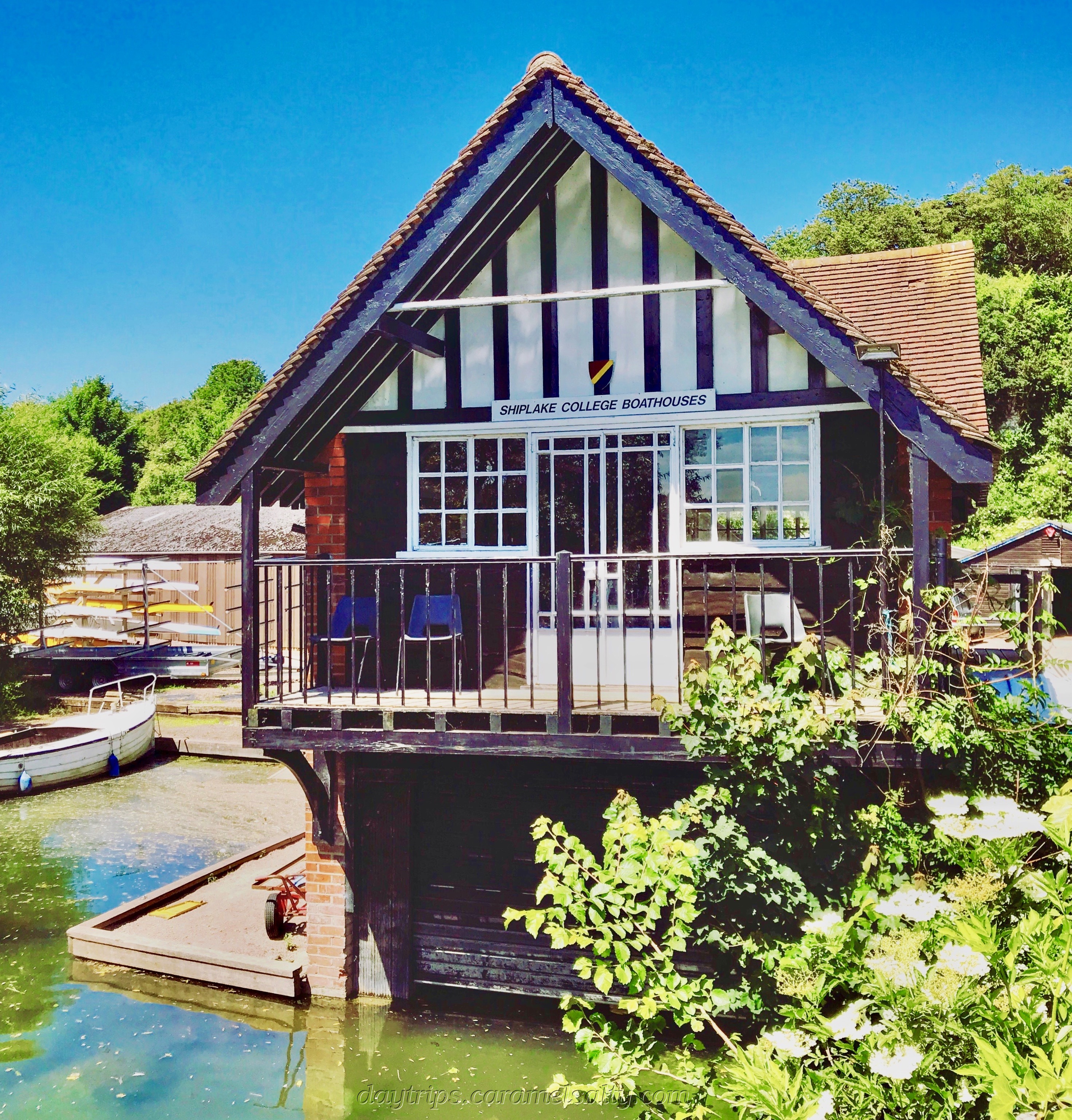 In [7] Lower Shiplake I arrive,
the first to greet my eyes,
the charming village church,
set on this lovely rise.
For this is where a prodigy,
a poet to the Queen,
marries his love, his Emily,
and a family to begin.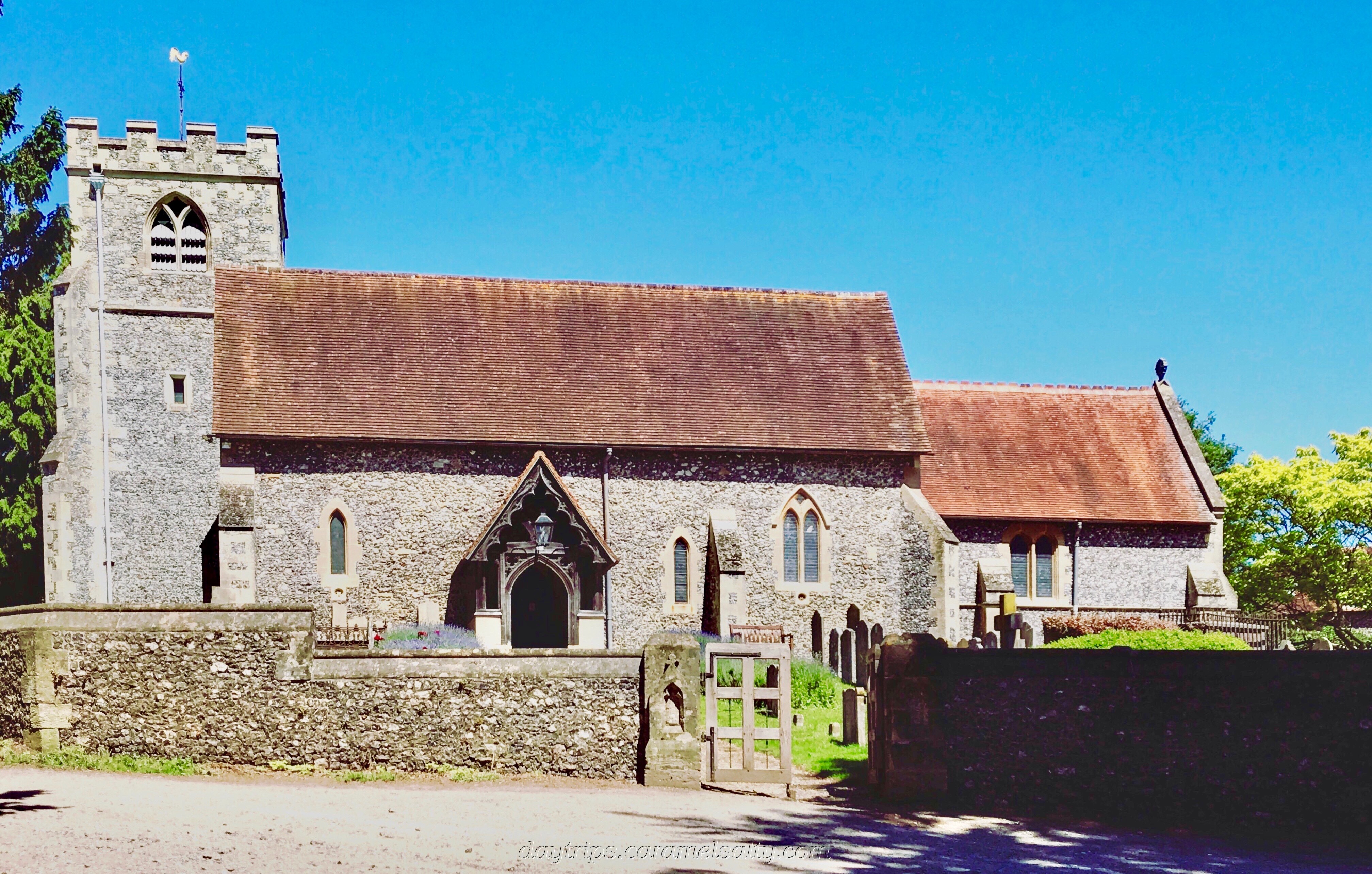 And from this church, and with his wife,
this view he must have seen,
the river Thames, the bright blue sky,
the green of leaves between,
the brown of timber, grey of stones,
the shadows deep within,
the churchyard with its old grave stones,
his married life begins.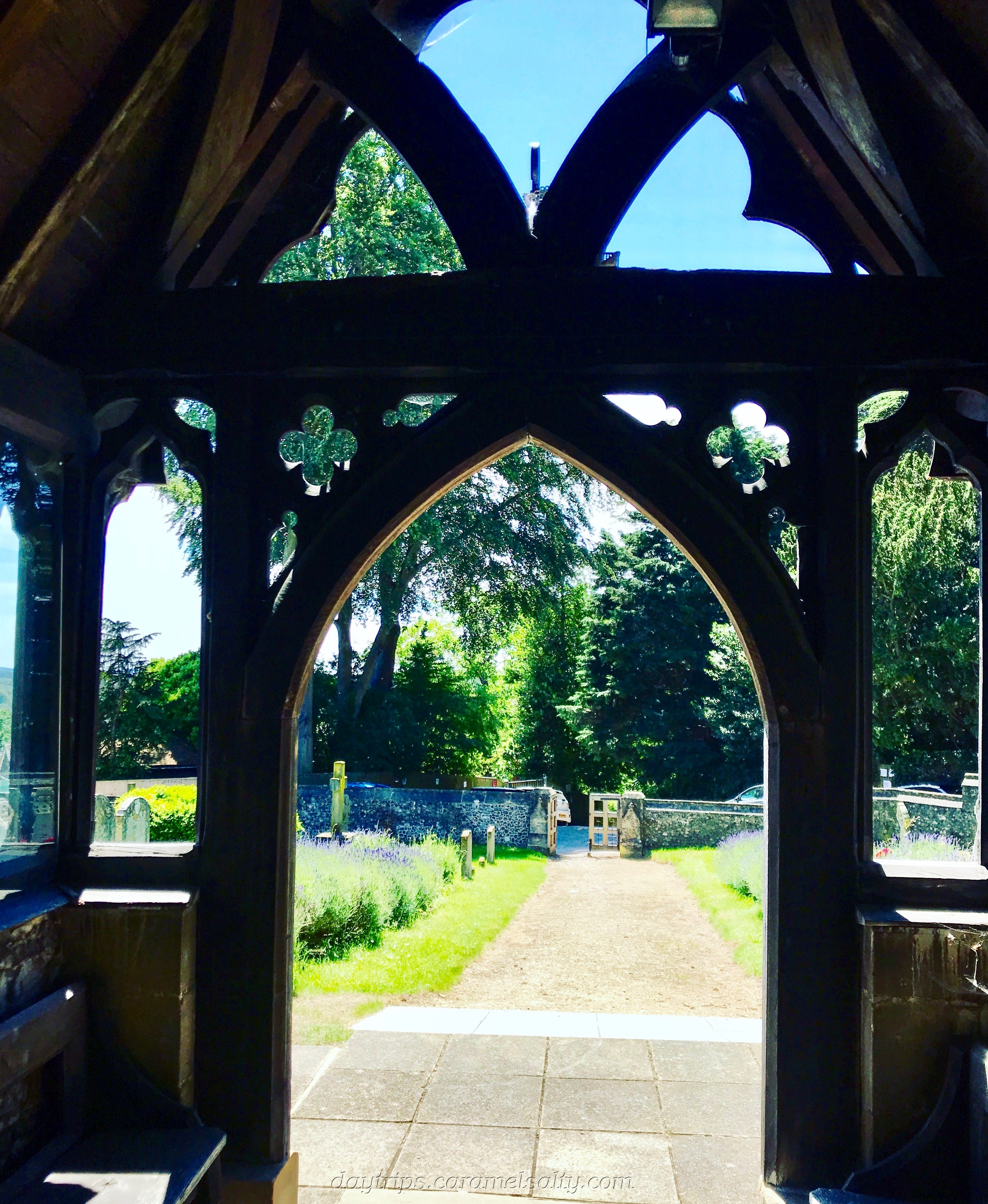 And as I read about his life,
his words come flooding back,
of ladies cursed, of friends no more,
a cavalry attack.
This is a man so prolific,
he writes his first at eight,
so this is where my rhyming ends,
for his is far more great.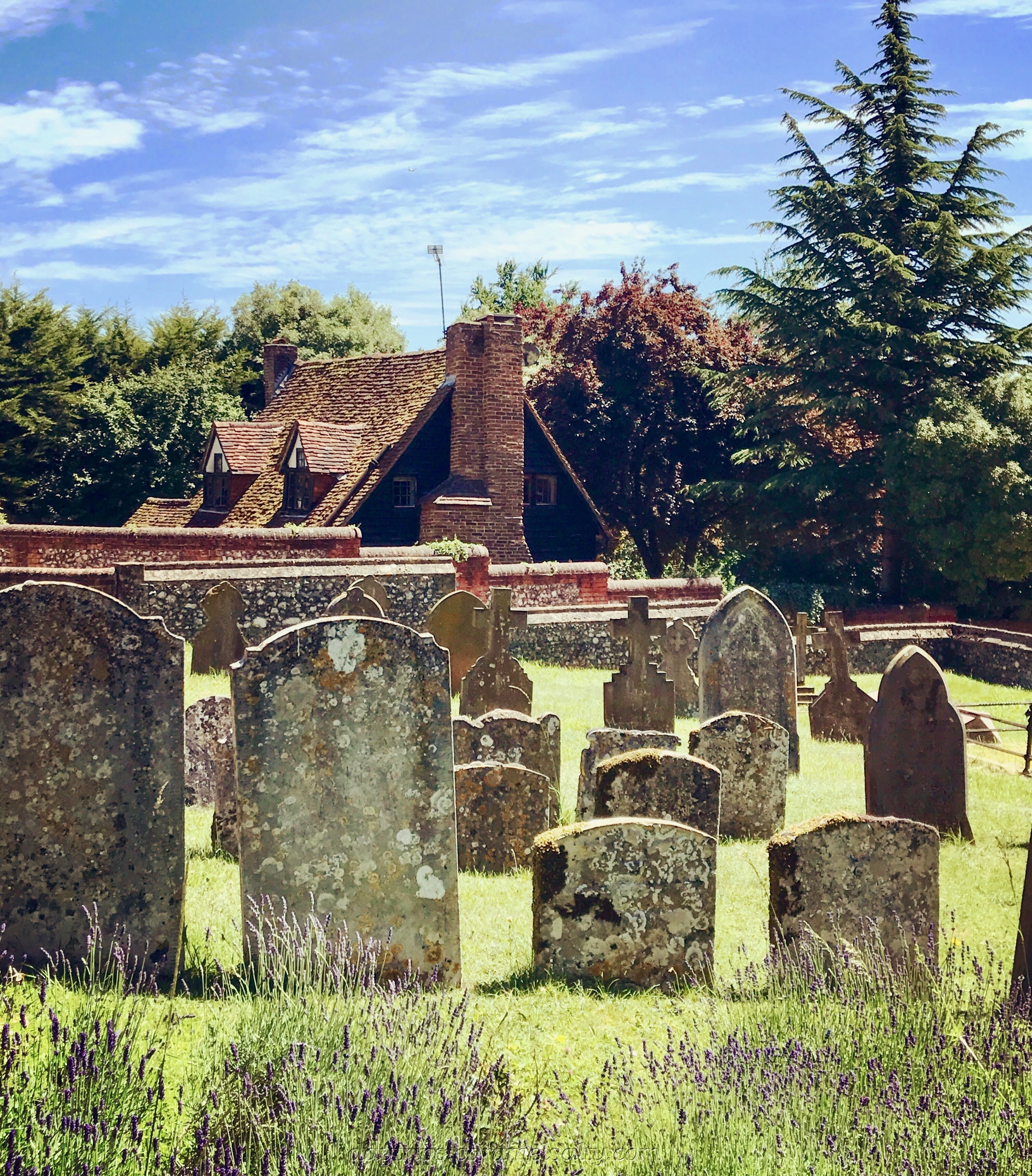 "I hold it true, whate'er befall;
I feel it when I sorrow most;
'Tis better to have loved and lost,
than never to have loved at all"…… In Memoriam.
How to Write Good Poetry
Catch a tube or bus to Paddington (Zone 1) or Ealing Broadway (Zone 3) for a return train journey to Shiplake, via Twyford.
Catch a train to Shiplake using Trainline's website for train times, fares and advance ticket purchase. Discounted off-peak fare with Network Rail Card.
Go for a walk in beautiful countryside (pdf here.) This walk is from Shiplake to Sonning, en route to Reading.
Stop and pause often.
Read some of Lord Alfred Tennyson's best known poems