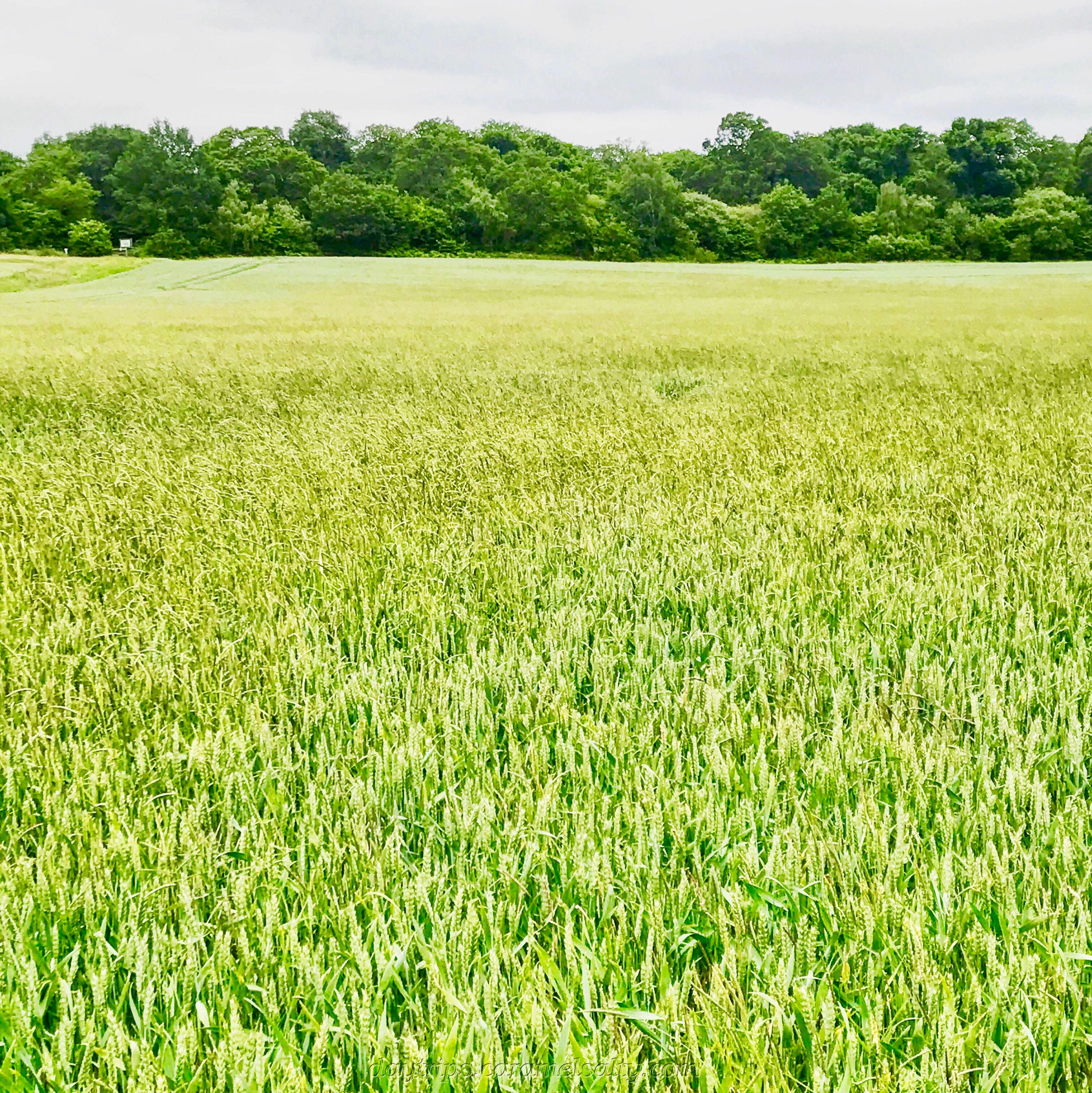 Claygate – The Clay Beneath My Feet
I arrive in Claygate, and with that into the exciting world of clay. London Clay, as the name implies, lies underneath much of London. Where it transitions into the sandier Bagshot Beds due southwest, lies Claygate Beds. That's the clay I'm walking on right now. But I'm muddying the waters. This isn't meant to be a geology lesson. I've come here to walk and to eat for charity.
Start of Day: Victoria Train Station, London (this is a continuation of my walk from Ashtead)
Cost of Day out: Cheap (£)
History Content: Low
Music Content: There's a song about clay at the end of this blog.
So having traipsed through common, coverts and over a motorway bridge, I cut through a little common in Claygate to finally spill out onto [1] Fee Farm Road. It's a private, wide, gravel road, with some smart detached residences. From there, I head towards [2] Claygate Village Hall, where a  Malaysian Eid festival is taking place. Like any other English village on a warm Sunday afternoon, a game of cricket is in progress in the playing fields.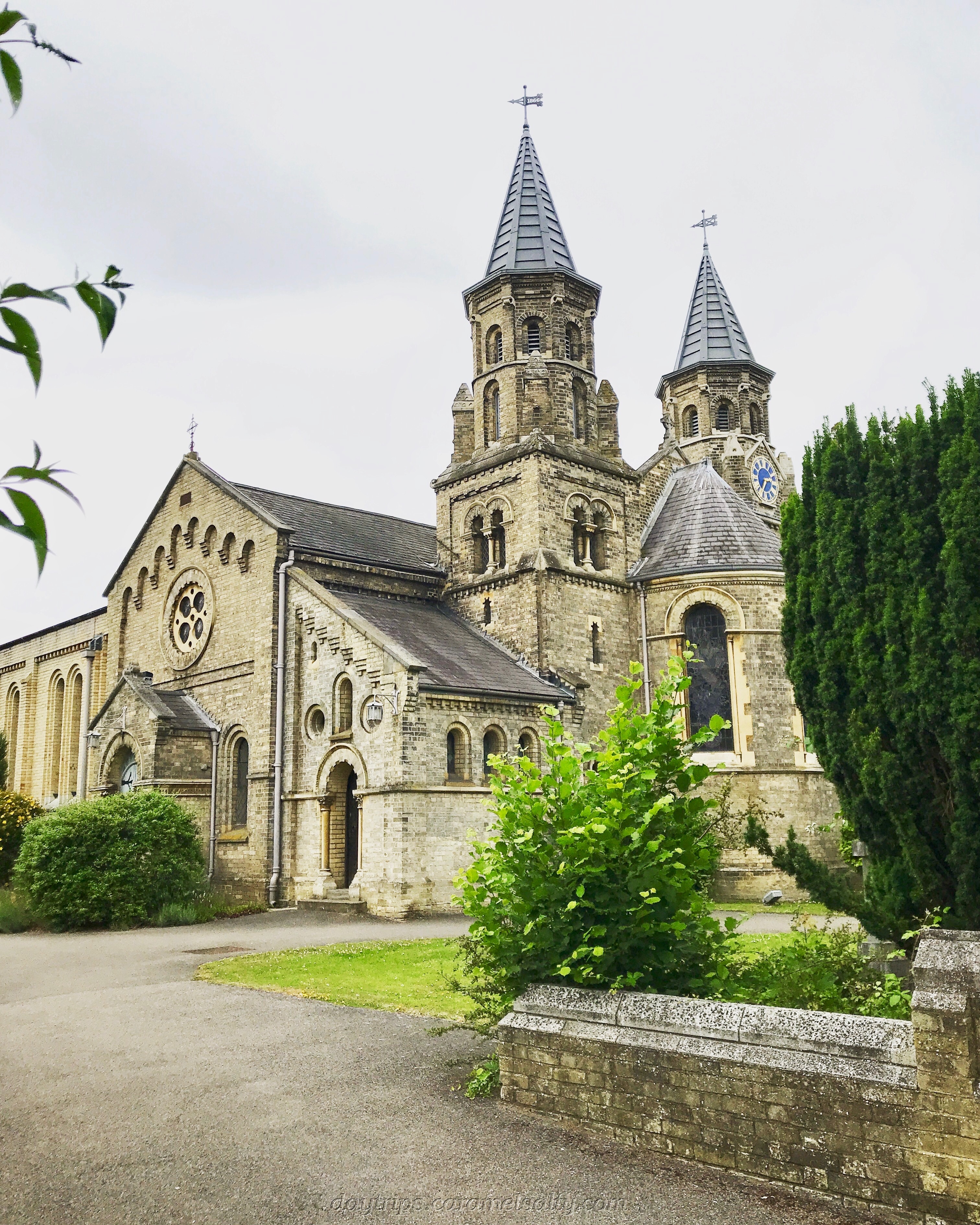 I arrive at the small village hall of Claygate. The smell of barbecued satay fills my nostril and whets my appetite. I have great fun tasting various Malaysian delicacies. Nasi lemak, curries, sardine curry puffs, sweets smothered in sweet grated coconut, and fried anchovy and peanut snacks. That's just the list of what I ate. There was a lot more on offer.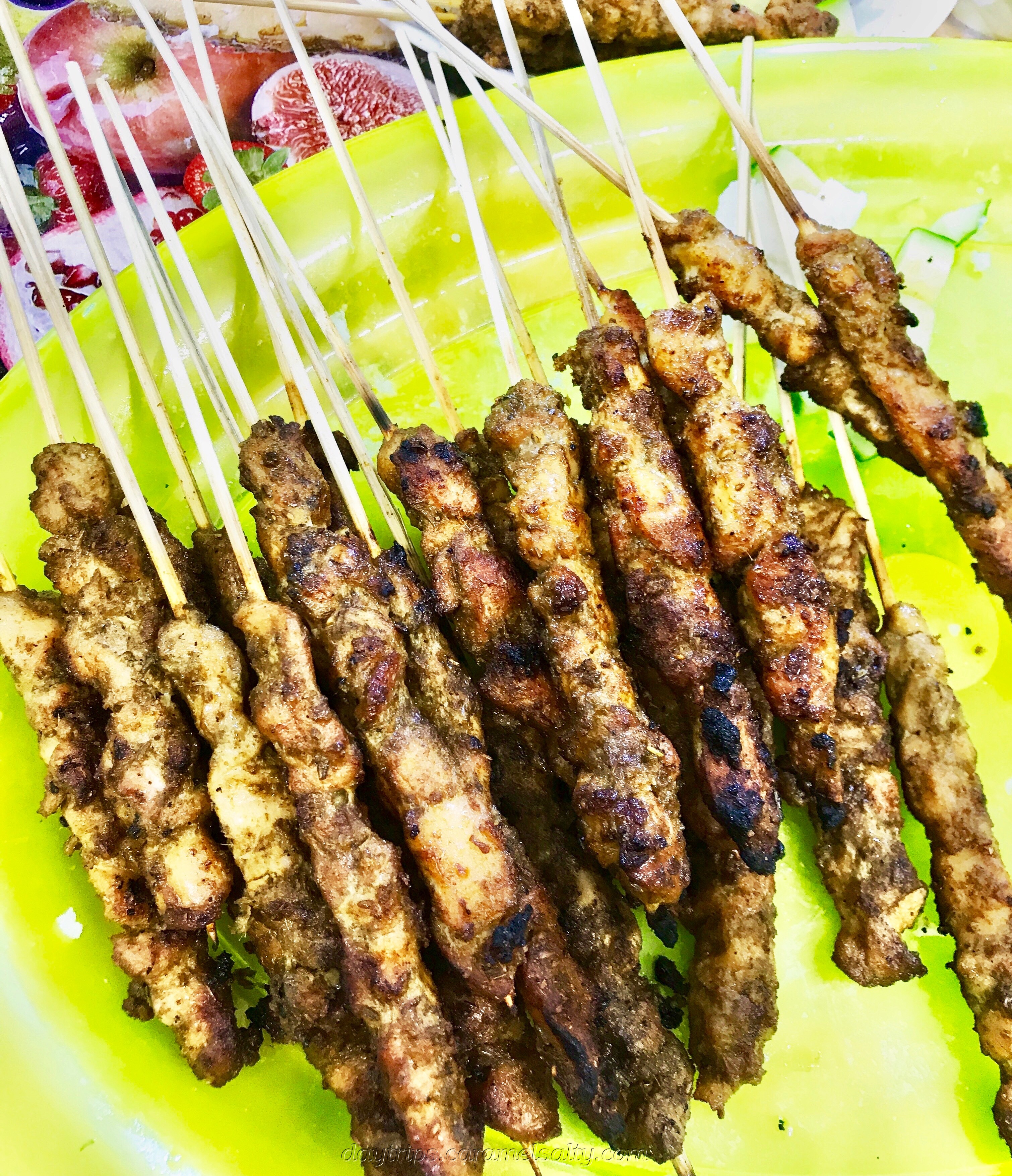 After lunch I wander around this small community (some old photos here) which used to be very much isolated due to the boggy clay which made the roads impassable in the wet. It still is, isolated I mean, not boggy, as there are still no major roads running through it. Walking along it's no longer miry roads, I pick up the walk again from Fee Farm Road. But not before a little diversion to [3] Ruxley Ridge.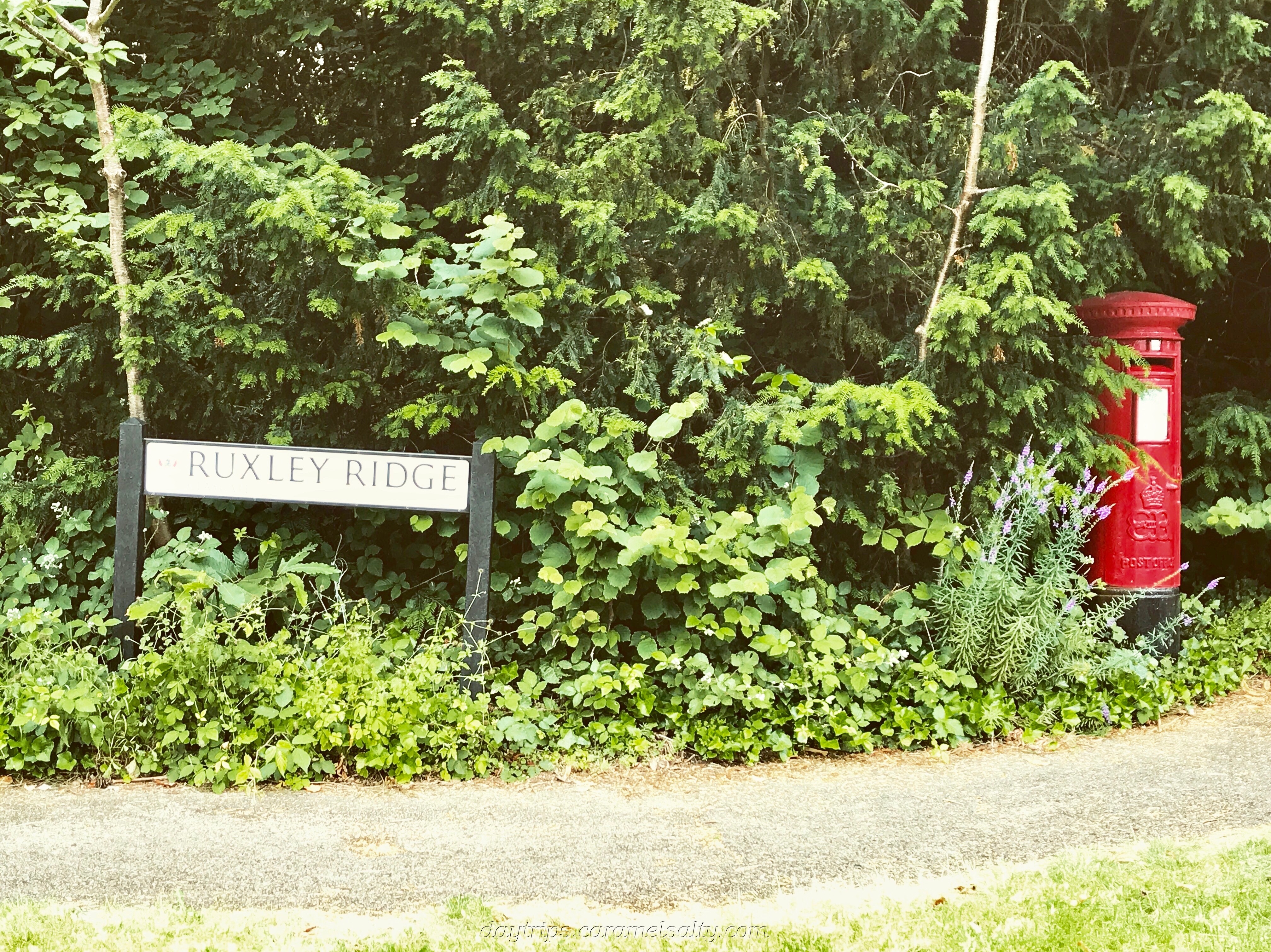 Henry Thomas Foley, 5th Baron Foley of Kidderminster, inherited his father's wealth. In 1872, he bought some land in Claygate, including Ruxley Lodge situated in Henry VIII's old hunting estate. And when he marries, he builds a fairy-tale tower for his wife. As a token of his love I think, as his mansion already came with 64 bedrooms. However, I'm sure he left it in a much better state than a more recent rock star tenant of [4] Ruxley Tower.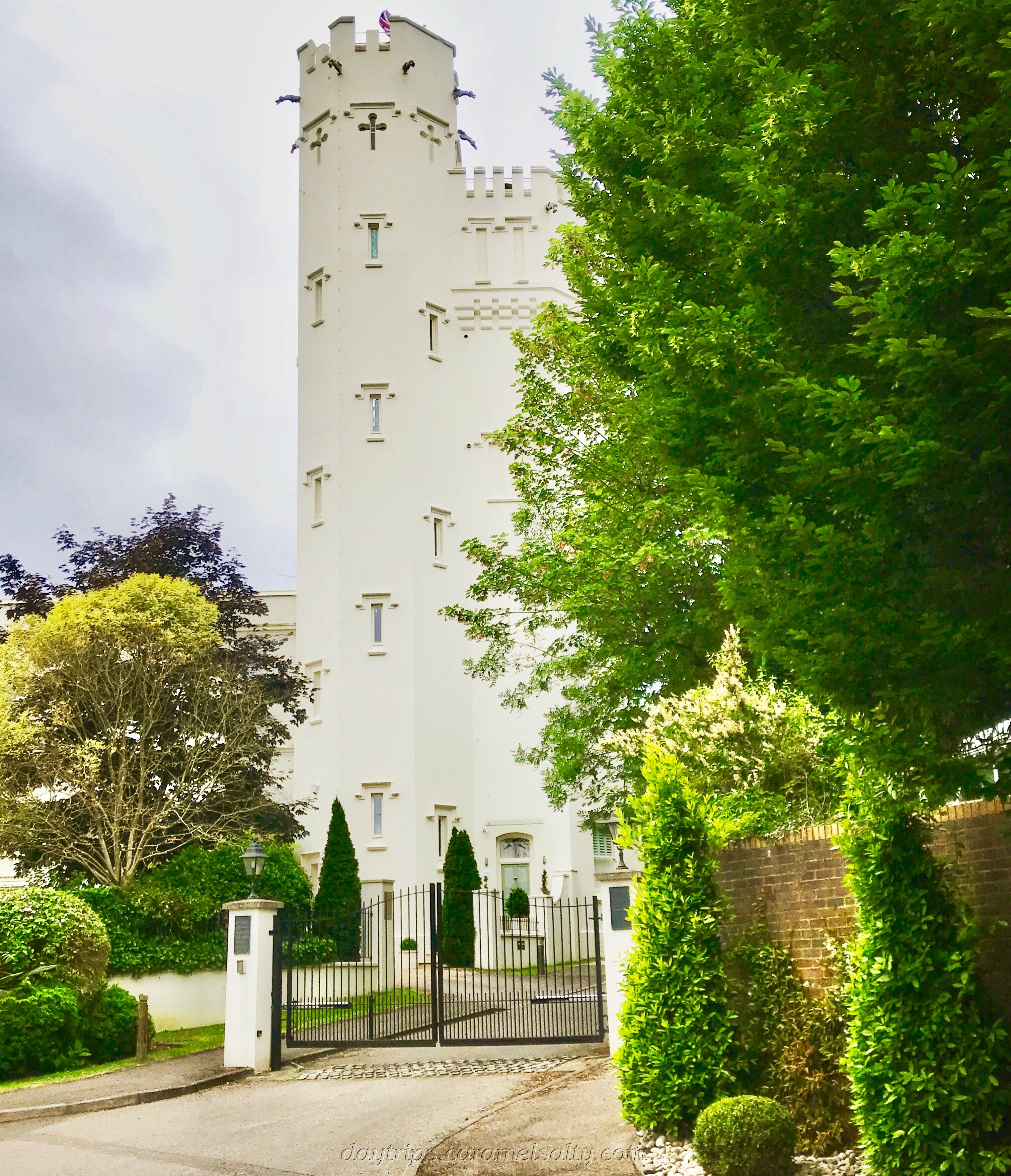 From here I return to the walk using a short cut via a left turn as I go down the hill. Behind the modern brick homes, the road becomes a track and then joins the bridle path that takes me away from Claygate. From this path I can see horses and barns on meadows. I also pick out the cut in the landscape which is now the busy A3 motorway to Portsmouth.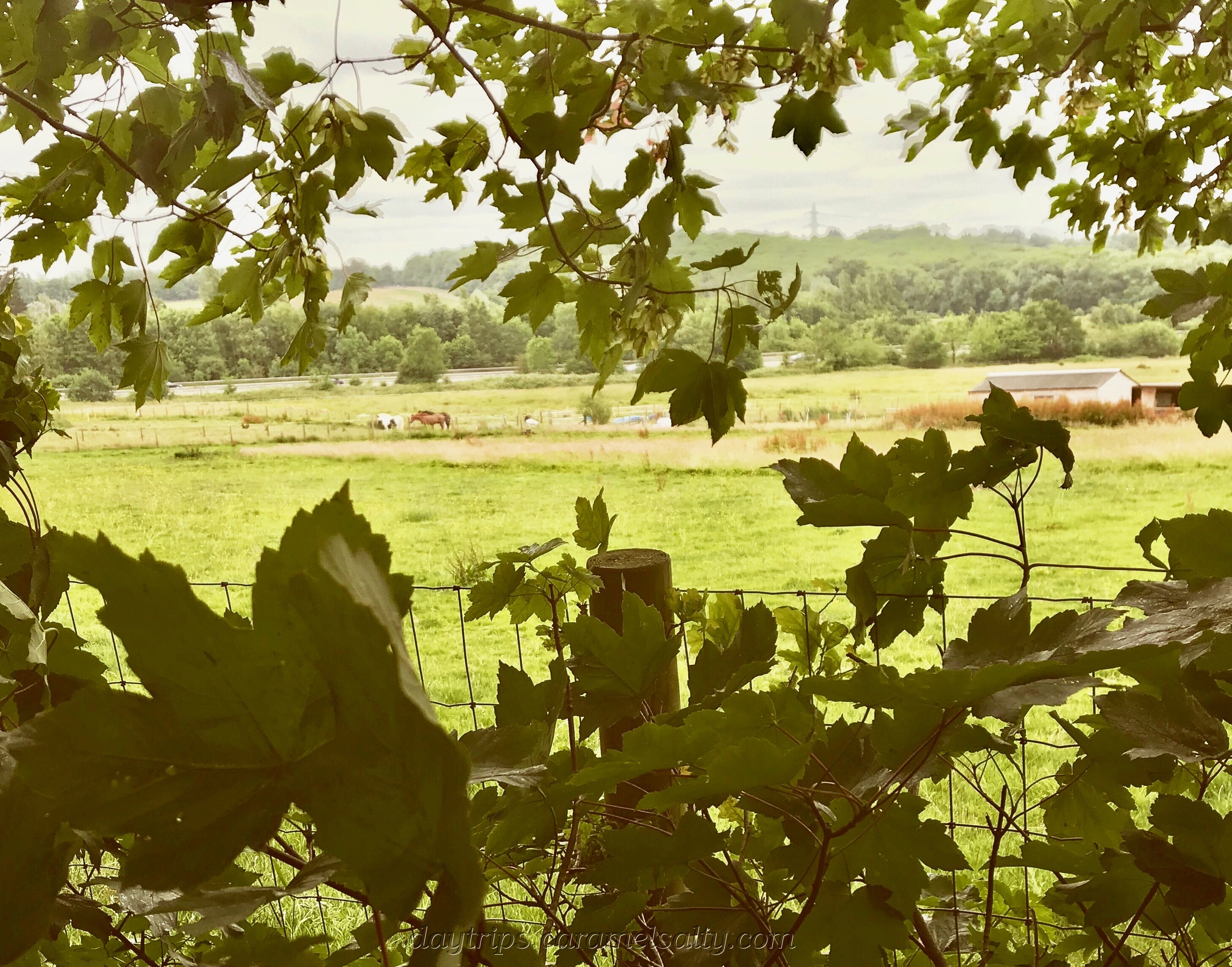 On crossing the motorway again for the second time today, I now enter undulating meadows, a signature feature of the Surrey countryside. My walk through these fields eventually skirts around Chessington World of Adventures. I hear the regular thud of a motor before hearing the screams of exhilarated children as I turn a corner. Across from this zoo and playground of rides, is a Go Ape centre. So plenty of activities here to tire the kids out during the school holidays.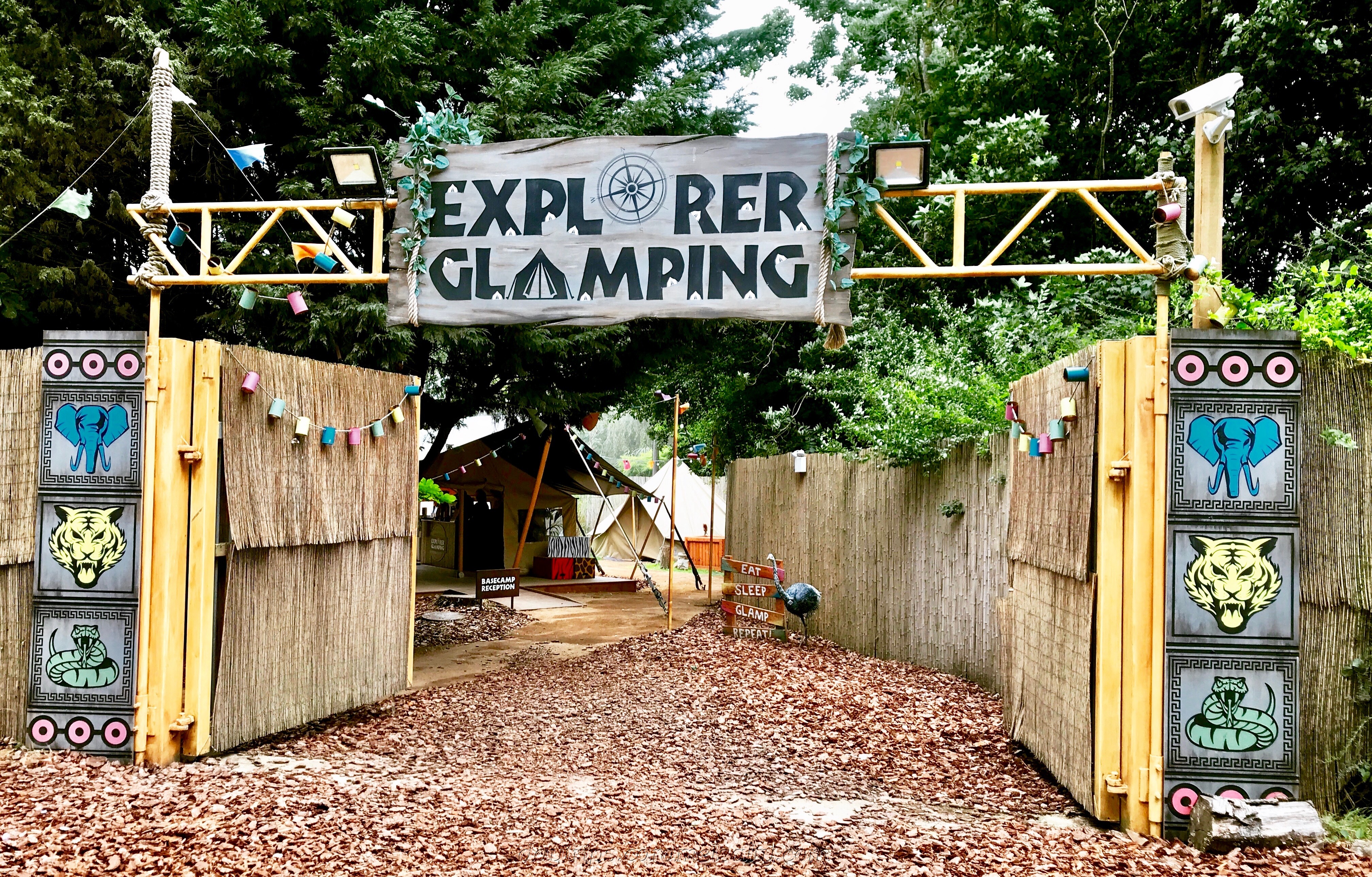 Just like Alton Towers, there is grand old mansion within the compound, known as Burnt Stub Mansion. It was originally a 14th century mansion called Chessington Lodge. It became a Royalist stronghold and was captured and burnt down by Cromwell. Hence its name on being rebuilt. By now, I've walked past the length of the car parks, and am back on the sign-posted footpath.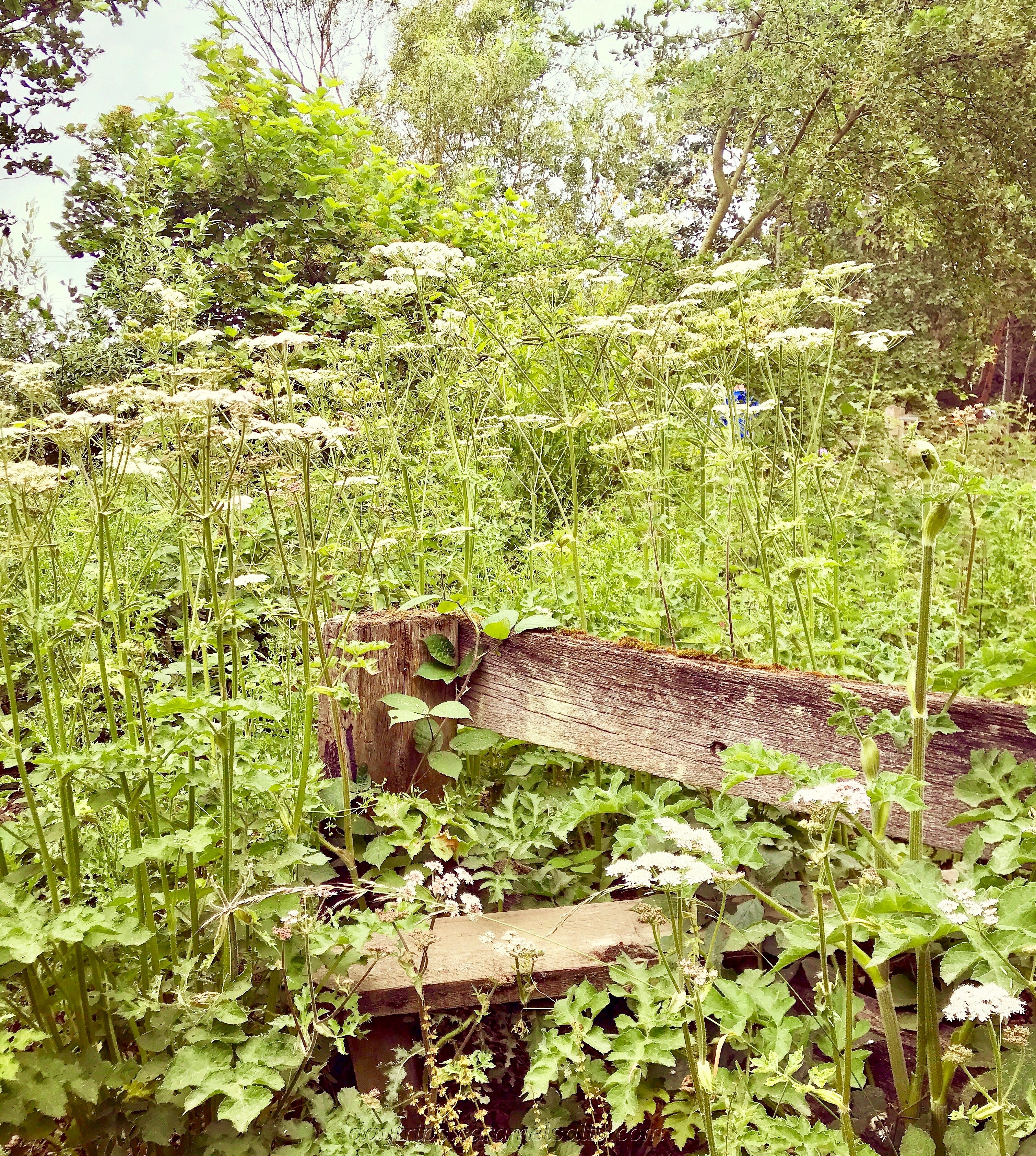 I get a little lost with the directions at Rushett Lane. I think I missed a path somewhere along the way. When I cross Rushett Lane to get back to Ashtead Common, I work out later that I should've turned left to pick up the footpath again. But for now I walk along a mowed strip between two fields of rape seed plants, which after flowering in spring is awaiting for its precious seed pods to be harvested soon.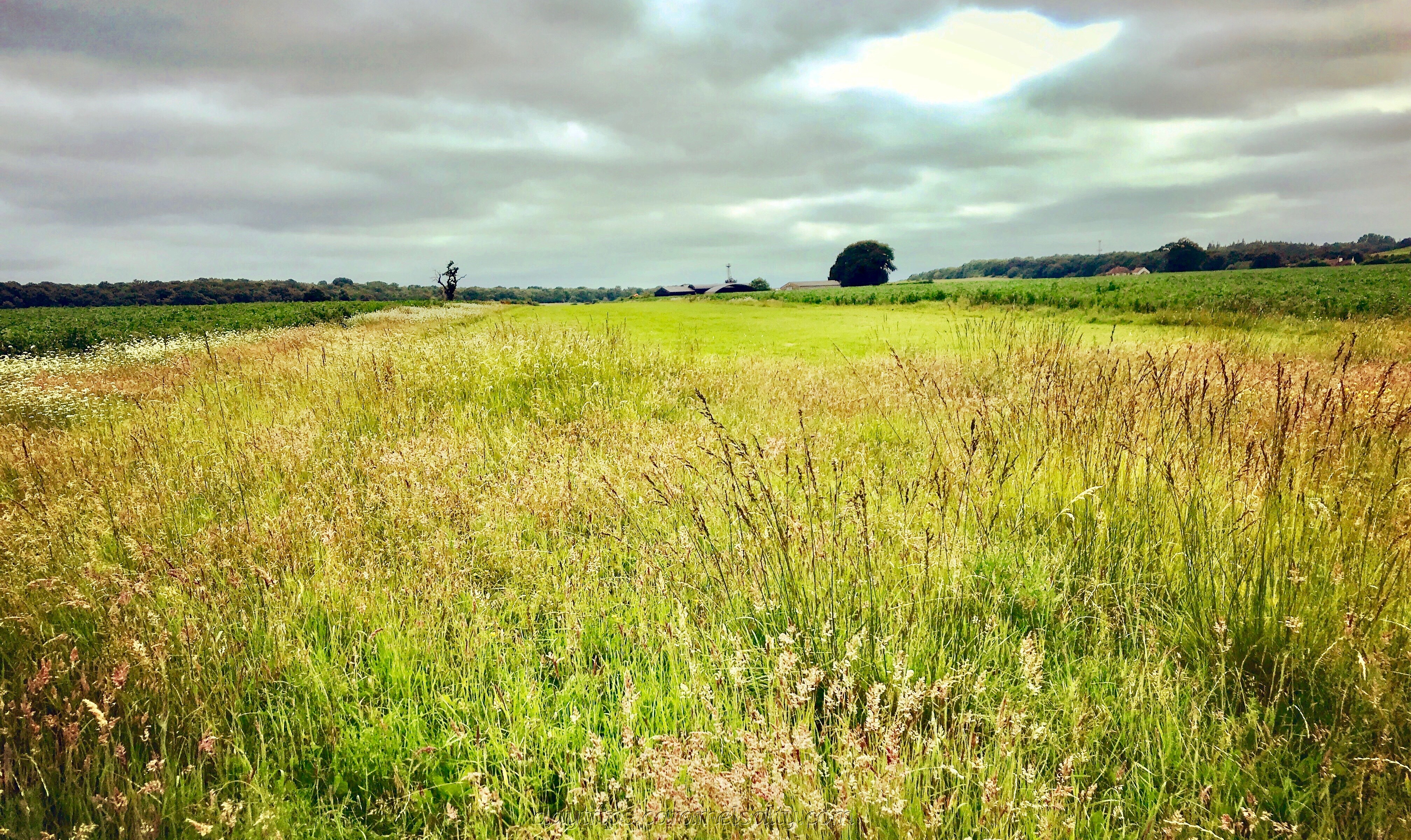 And this is where the best thing of the day happens. A roe deer springs out of the field of rape seed. Legs kicking in the air, he jumps about in a zig zag fashion. He stops and looks back at me, as if to say "why don't you do the same?" All very well for him I think, as I see him bounding about and disappearing into the other field. I've just walked almost 5 miles and am still full from lunch. I'm not in the mood for springing about.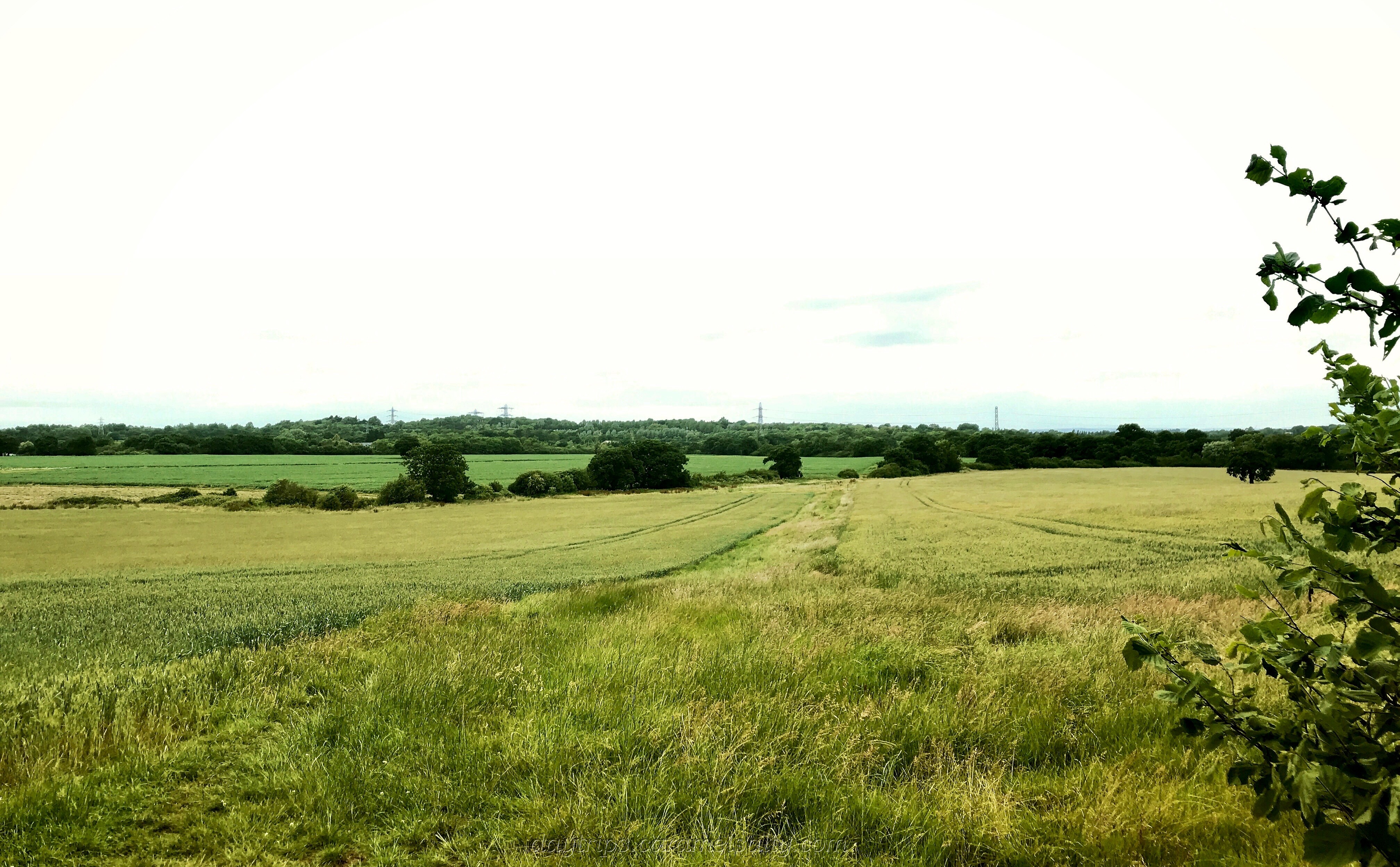 When I get to the farmhouse I use Google map to get me back onto the public footpath. From walking along fields of rape seed plants, I'm now edging along fields of corn as far as the eye can see. And straight ahead of me, uphill, is a horizon of trees that forms the boundary of Ashtead Common, my final destination before the train station.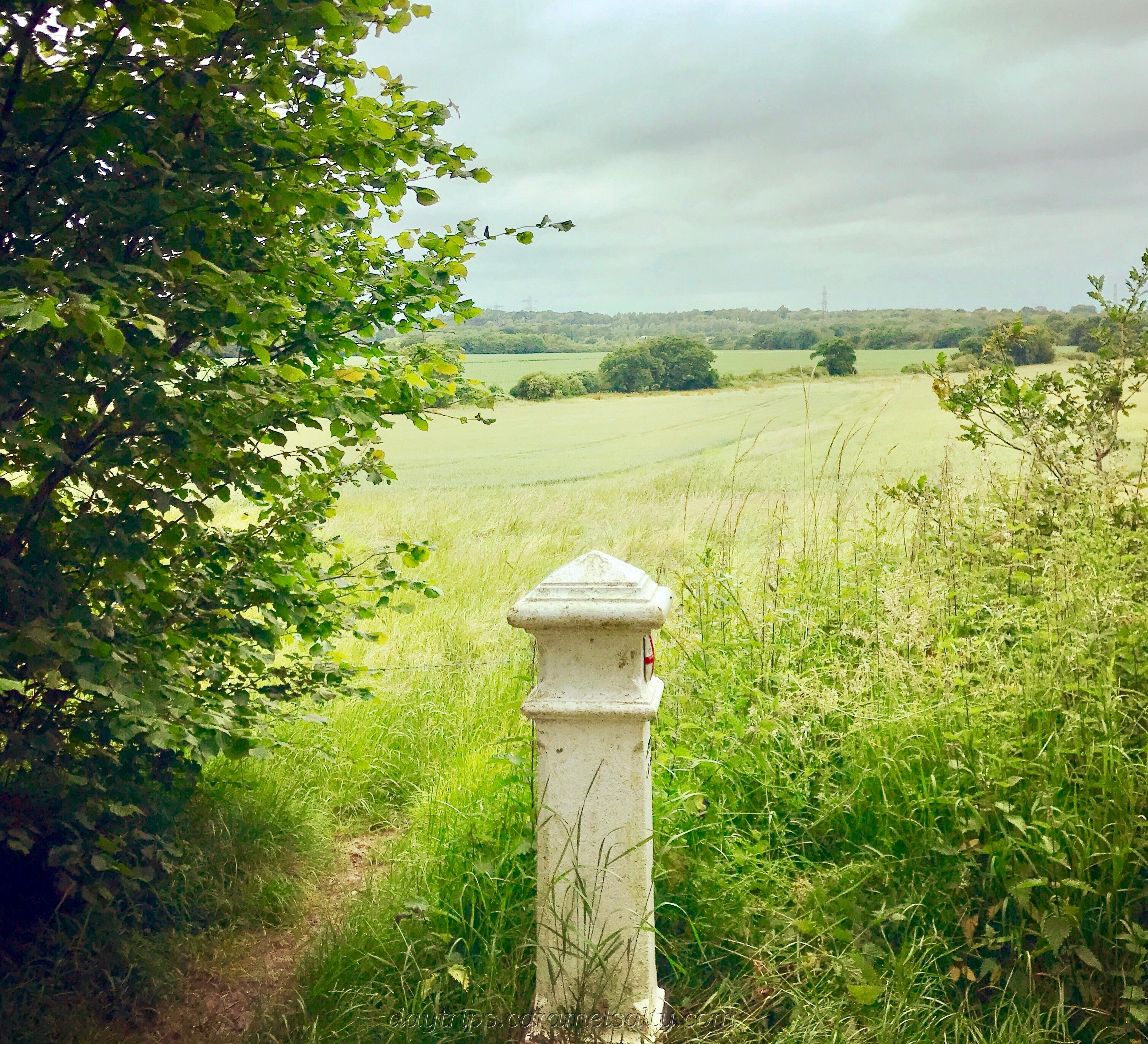 I am now traversing Ashtead Common on a different path than the one this morning. From the maps of the common situated at every entrance, I realise that there are many paths criss crossing the common, including one that goes past the remains of an old Roman villa. There is certainly plenty to explore in Ashtead Common.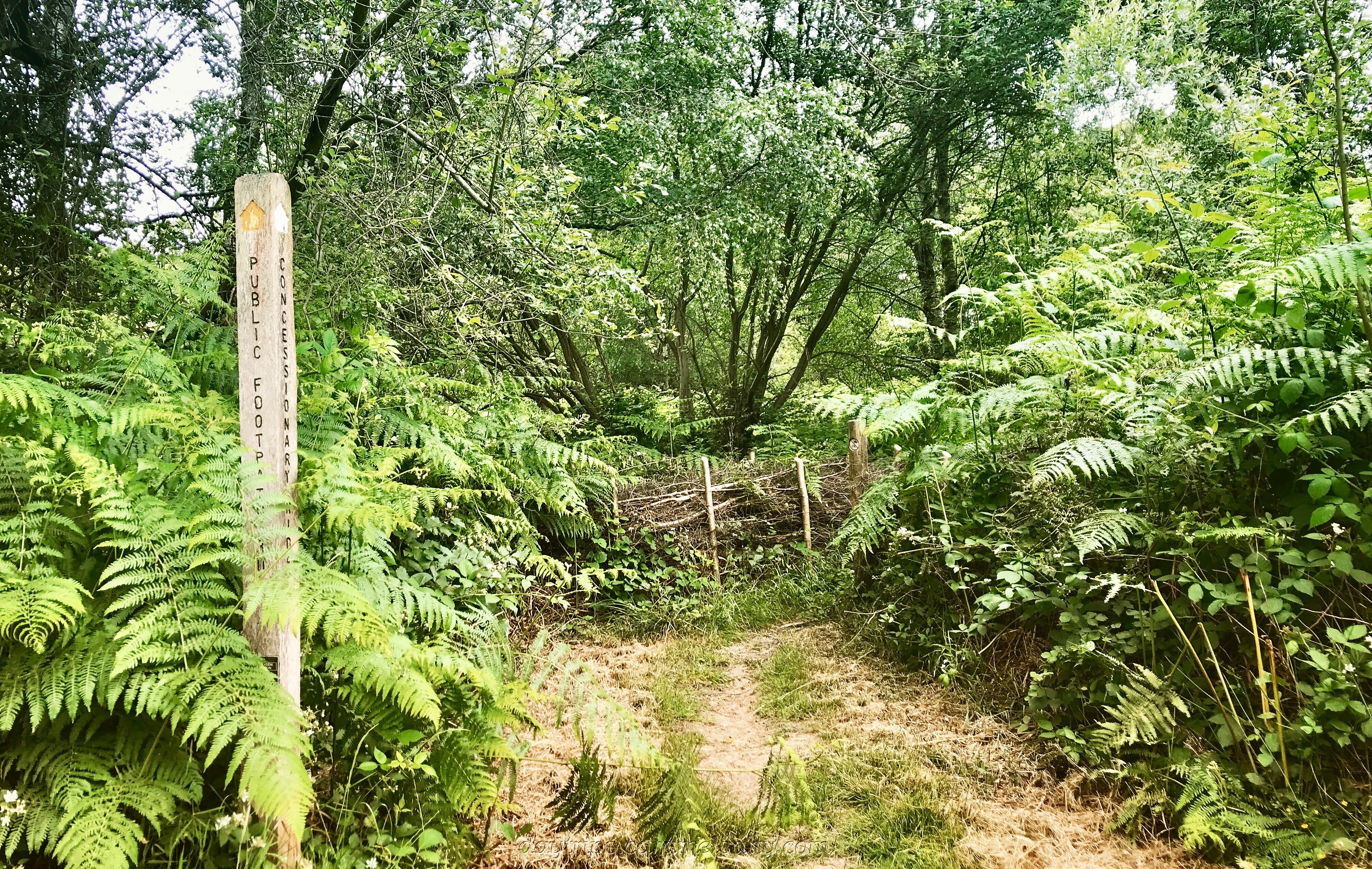 When I go past a very muddy pond in the common, I am reminded once again about the clay I'm walking on. When this wet soggy clay is fired, it transforms into a rock hard material, impervious to water. Brick making used to be a huge industry in and around London. Some of the bricks produced from the many clay pits around Claygate went towards building nearby Hampton Court Palace.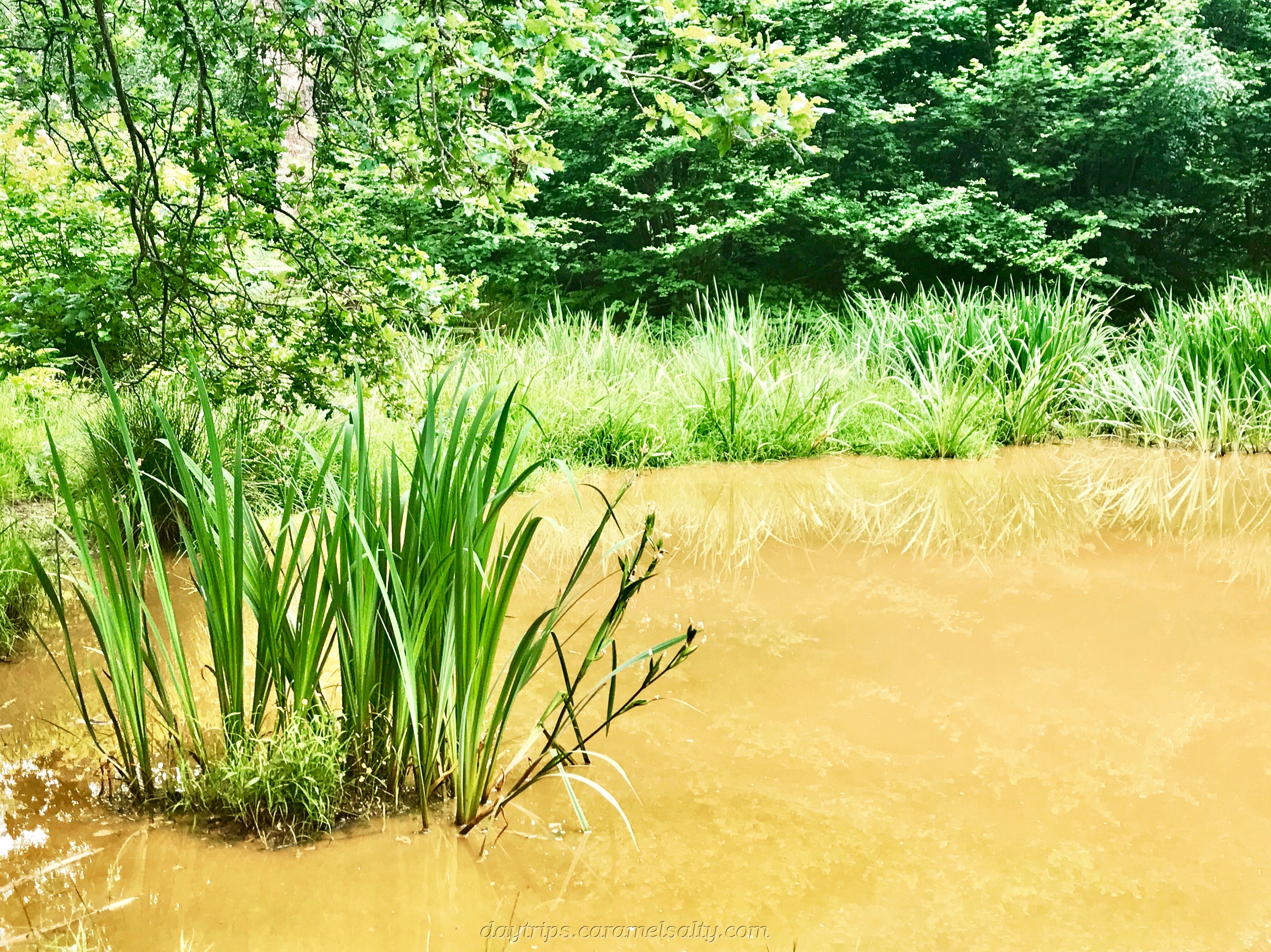 And so I arrive at Ashtead Station, where I started  this morning. My feet are tired, but that's just from all that tapping as I listen to the catchy Unit 4 & 2 song, ? Concrete and Clay?. I never thought that a town of claypits could have so much to tell. It just goes to show.
How to To Enjoy This Walk

Tube or Bus to Victoria Train Station (Zone 1)- I use the free London Tube Map Mobile Phone App and the free route planner City Mapper Mobile Phone App to get around London.
Transport for London is cashless. Only Oyster Cards, purchased at tube stations, or contactless cards are acceptable.
Trains to Ashtead  – website for train times, fares and advance ticket purchase. Discounted fare with Network Rail Card.
Claygate to Ashgate circular walk pdf. If you only wish to do part of the walk, there is the option of returning to London from Claygate or Ashtead.
This is the 2nd part of my circular walk from Ashtead to Claygate and back. My morning's blog is Ashtead – Get Me to the Hall in Time.
The reason for discovering a part of Surrey I never would have otherwise – invitation by Avalana Richmond, one of the caterers at the charity event.