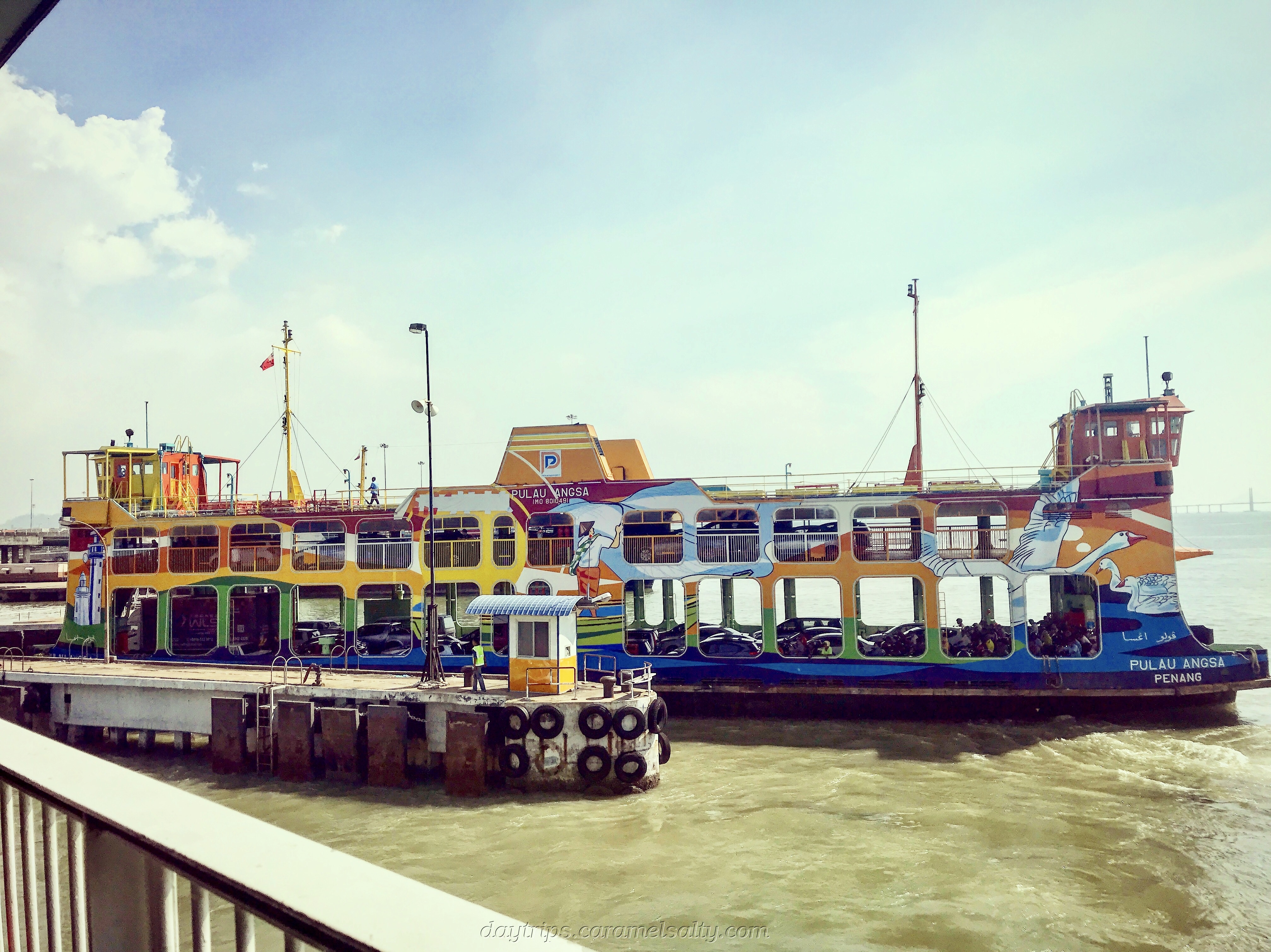 Penang – Arriving in Georgetown
I have been staying in the sleepy town of Taiping for the past 3 days. It's now time to move on to the island of Penang, also known as the Pearl of the Orient.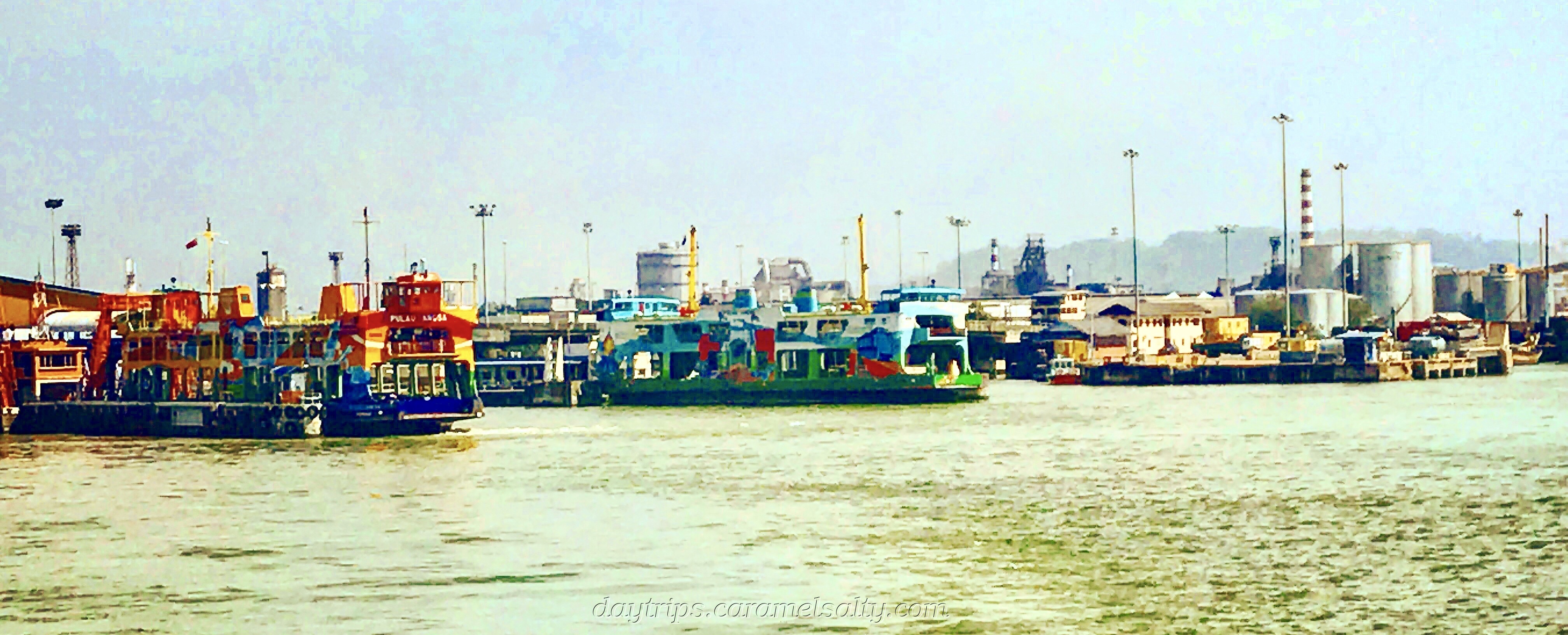 Start of  Day: Taiping Train Station, Taiping, Perak
Cost of Day: Moderate (£)
Penang is under two hours away from Taiping, in the direction of Kedah, the main paddy growing state of Malaysia. Whilst never ending stretches of palm oil estates continue to dominate the view, the hills and tin mine lakes of Taiping eventually give way to the flat, broad plains of paddy fields.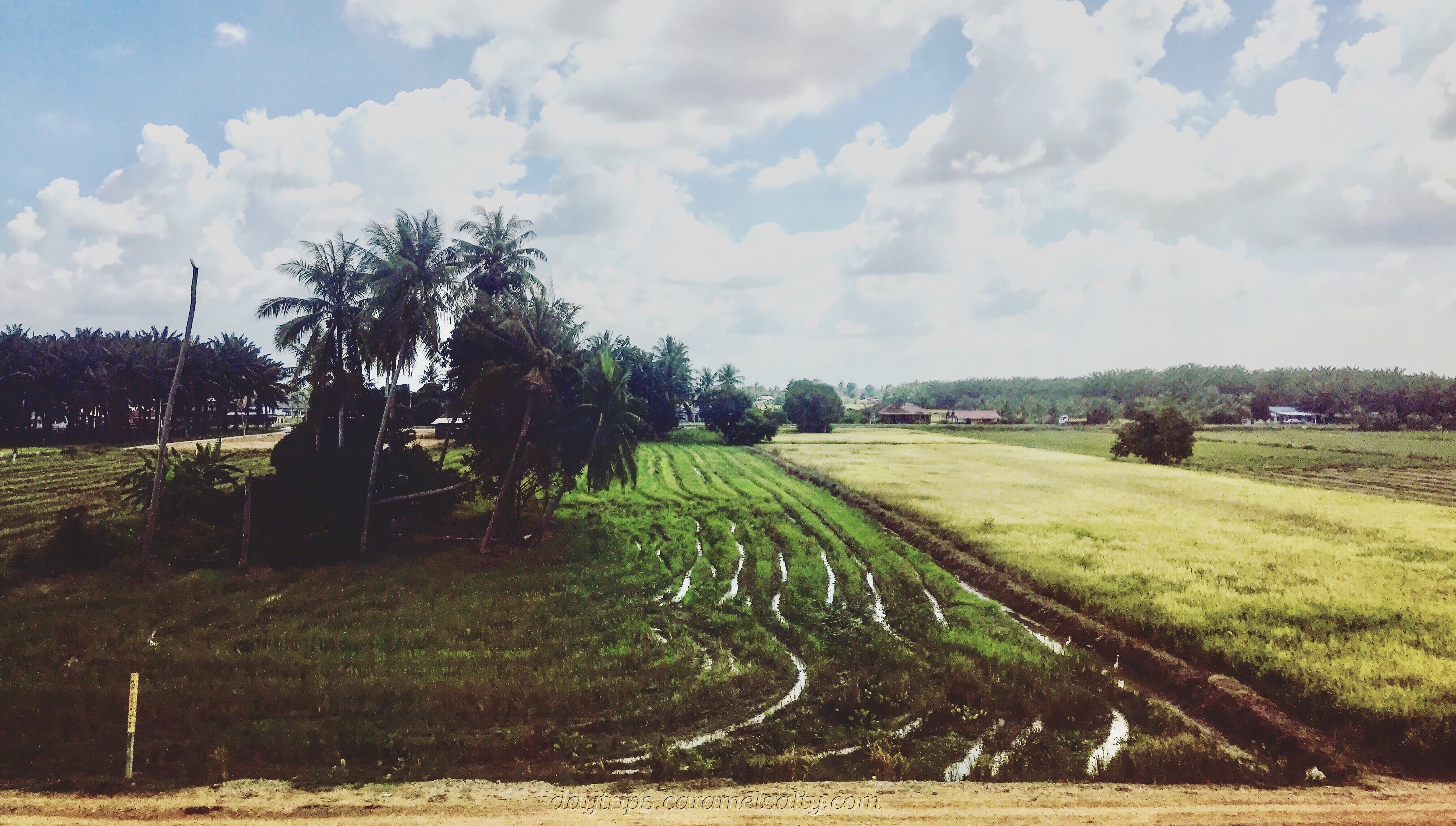 The highlight on this journey is when the train traverses through the enormous [1] Kolam Bukit Merah. At one point I can no longer see land, just the hills in the distance. Unlike the North-South highway that avoids the lake, the train line simply cuts through the middle of this lake. It's moments like this when the train reigns supreme over the car.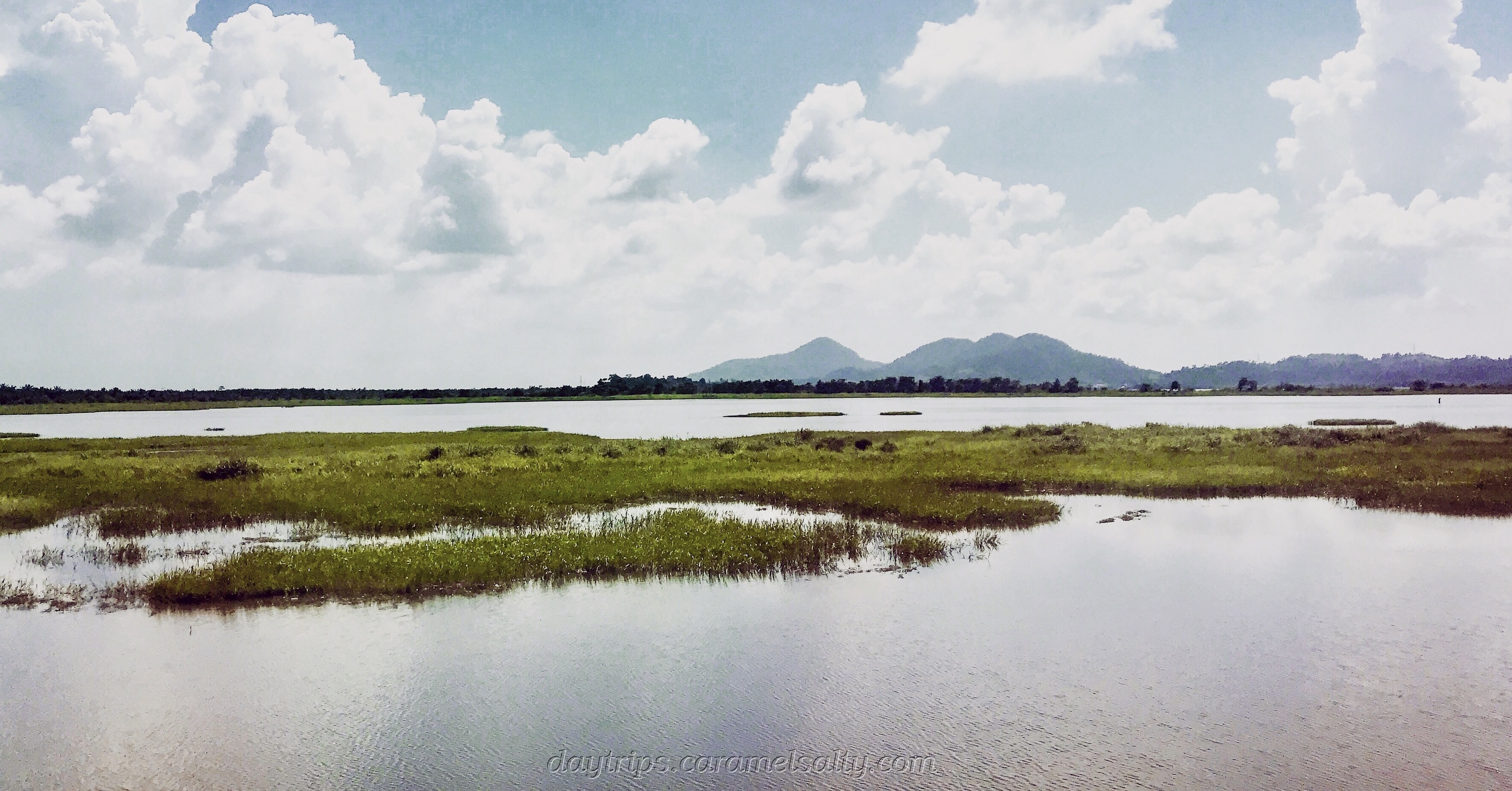 The train to Penang actually stops at [2] Butterworth. Helpful locals make up for the badly signposted free shuttle bus service from the train station to the ferry port. Foot passengers are on the top deck, where there are good views of just how large the port of Butterworth is.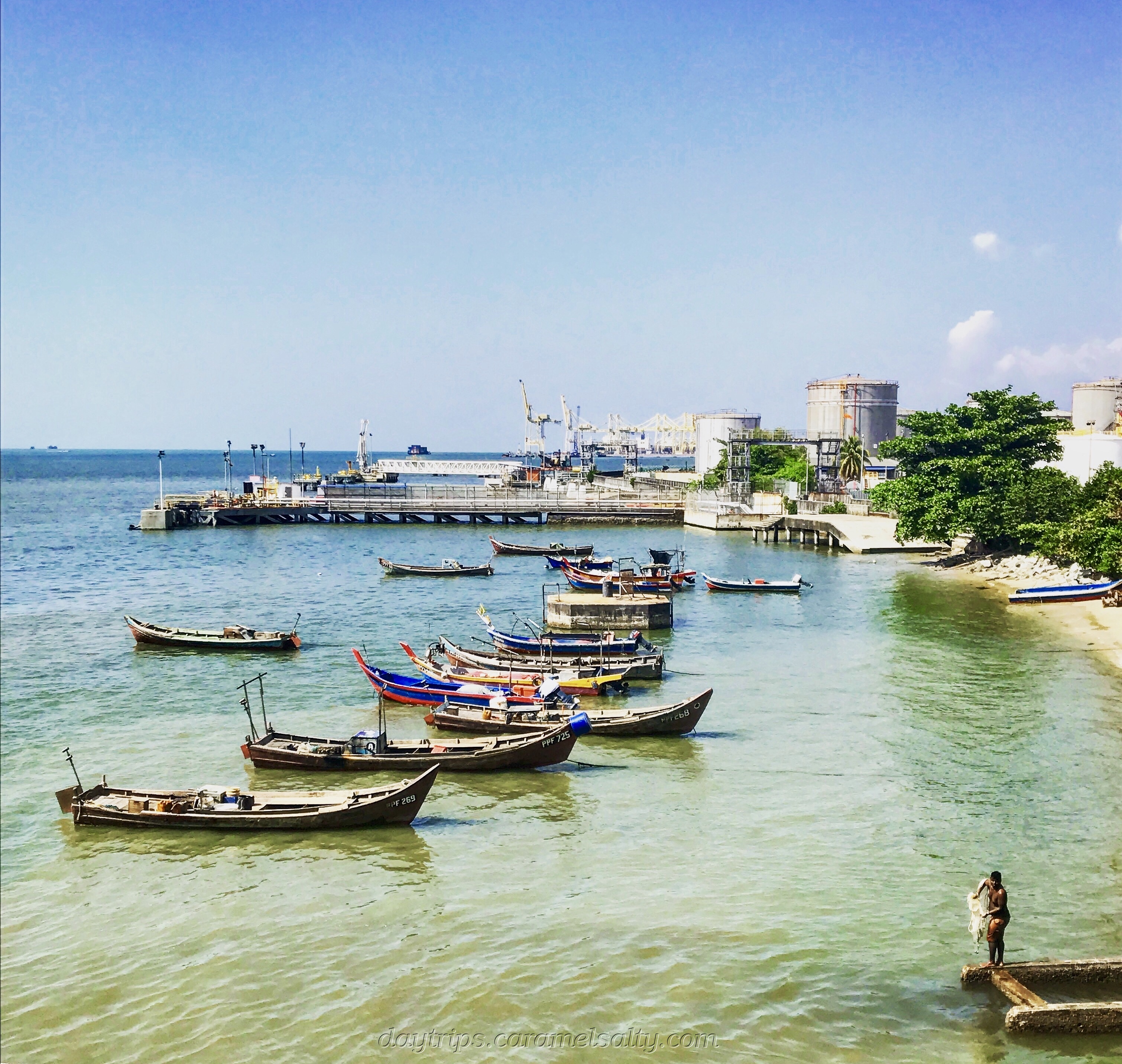 It's a shuttle ferry service between Butterworth and Penang. Ferries run every 10-20 minutes, like little ants plying and back and forth over the Straits of Malacca. Georgetown, a 20 minute ferry ride away, is already discernible from Butterworth. Standing tall is the Komtar tower. As the ferry gets closer to Penang, I'm able to make out the fort and the colonial buildings to my right.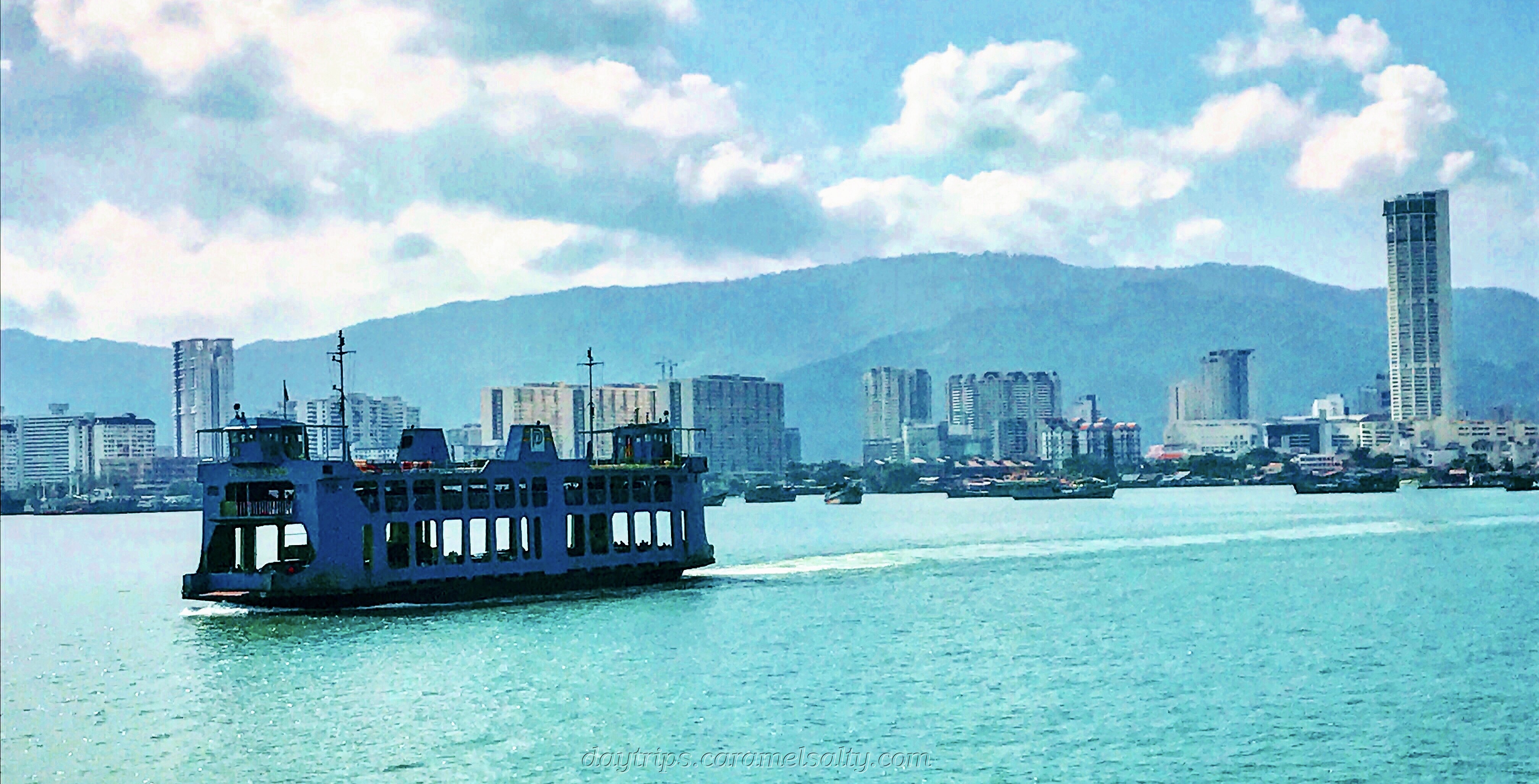 I board the bus to my hotel at the bus terminus by the ferry port. The bus runs past Little India, then the Art Nouveau Odeon Cinema, and finally down Burma Road and it's Chinese shophouses.  An exciting sneak preview of what to expect in Georgetown.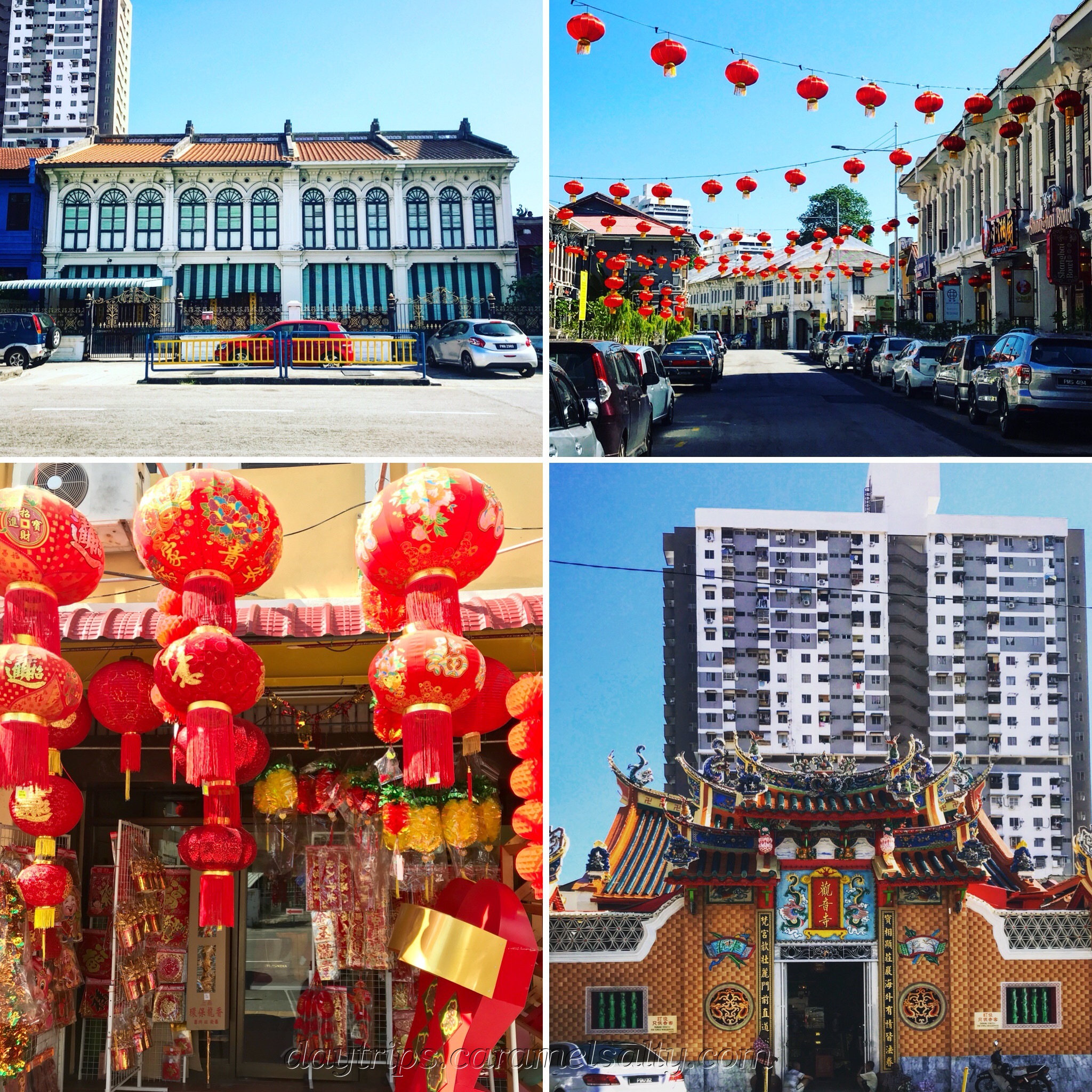 One thing is sure about Penang. You never have to go far to find good food. Round the corner from my hotel, is [3] Kedai Makanan Seong Huat. Lunch is chicken curry with Blue Pea Rice at  Sam's Nasi Lemak stall (daytime only). The friendly stall owner, Sonny, and I have a long chat about this and that. He offers me a taste of his Marmite chicken too. But as hard as I try, I can't get him to divulge his secret recipe.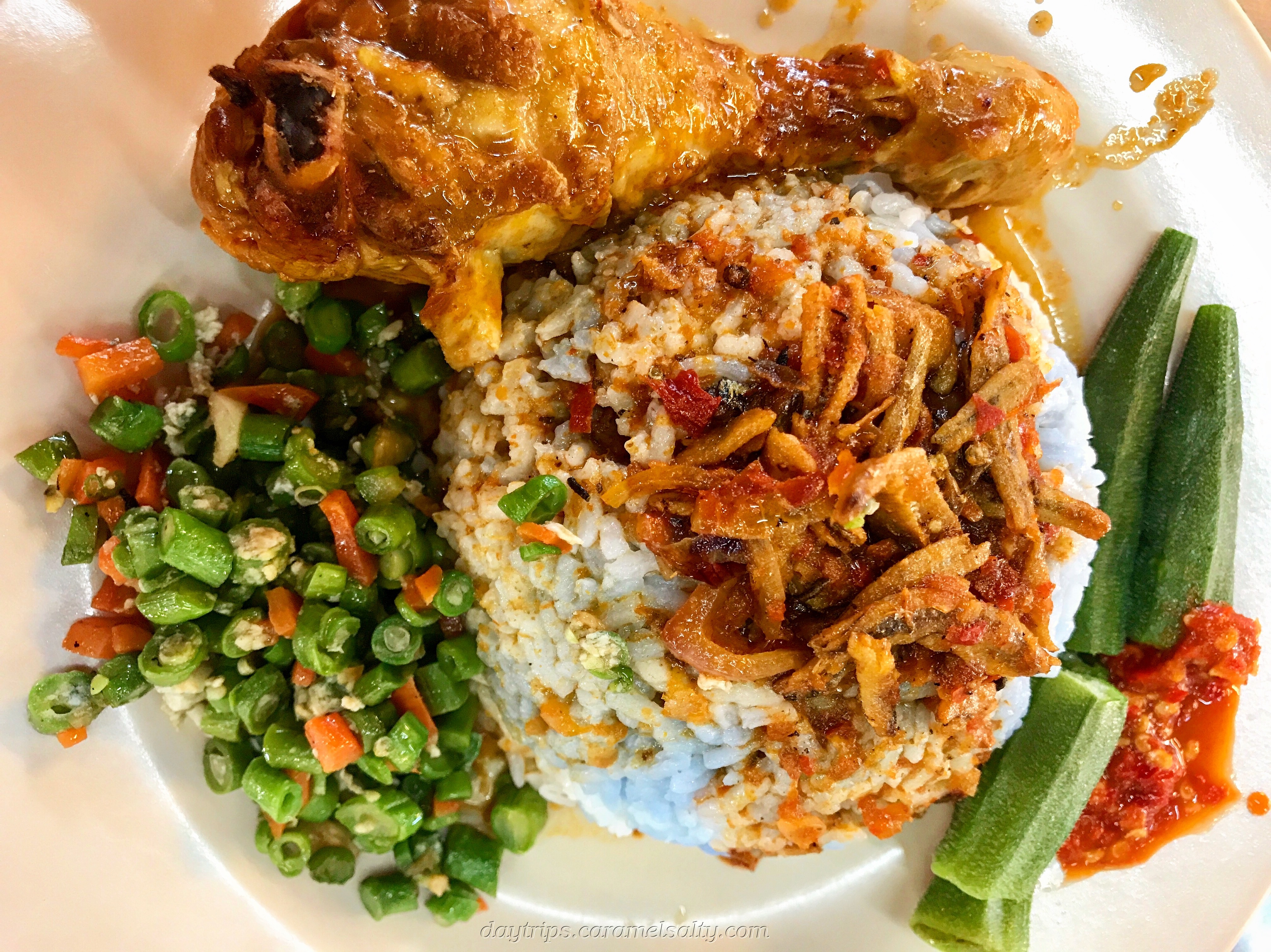 Wanting to stretch my legs, I wander down [4] Hutton Street (Jalan Hutton). Named after the first registered physician in Penang (more about him and Jalan Hutton here), it's where the rich urban Malay and Indian merchants would build their residences. One such residence is the Floral Tea Mansion (1893), which is now the [5] Penang Malay Gallery. I am totally enthralled by this street that is still rich in character.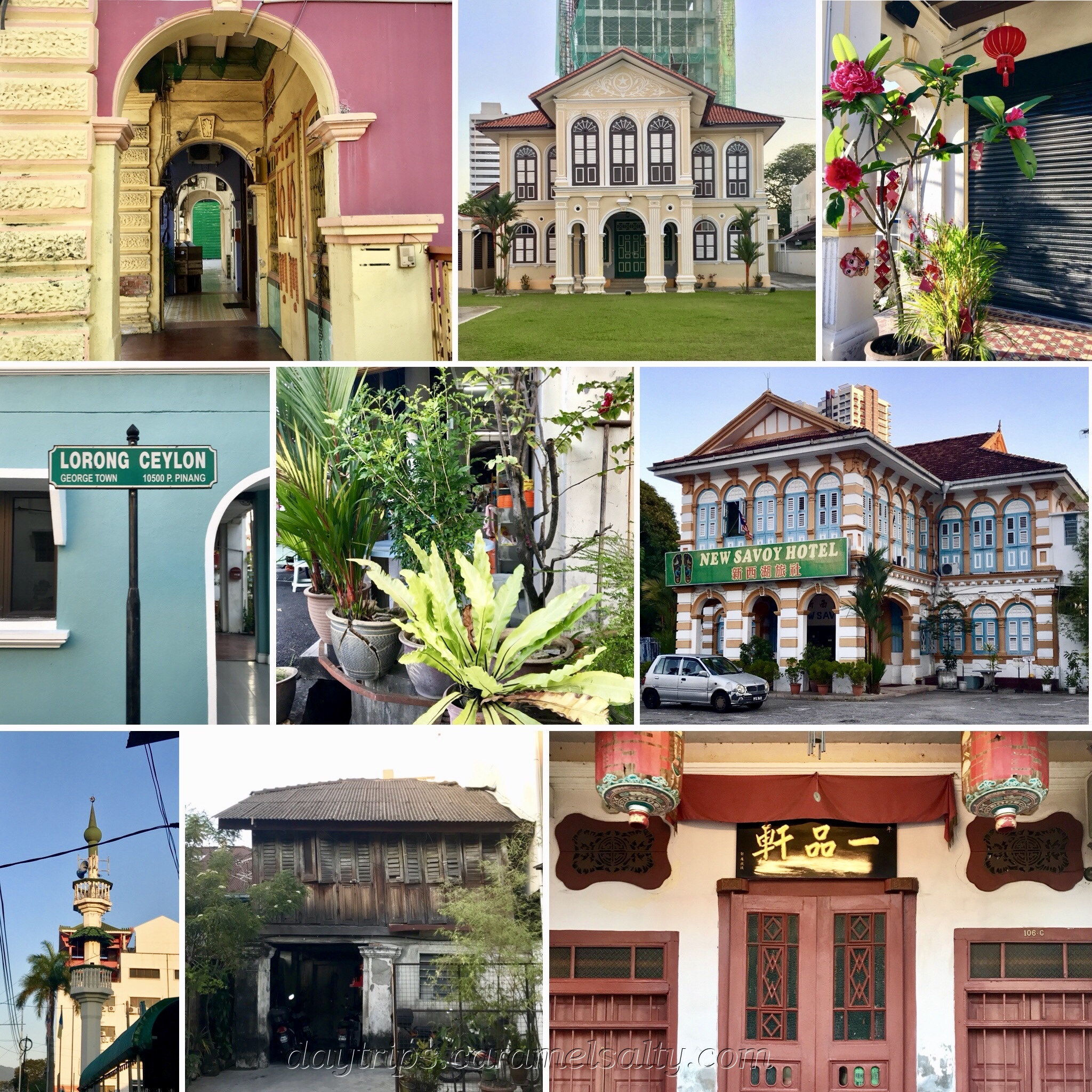 When I get to Penang Road, I make my way along it towards the E&O Hotel. I am generally heading in the direction of where the upper class Europeans would have stayed. Several large white colonial houses come into view.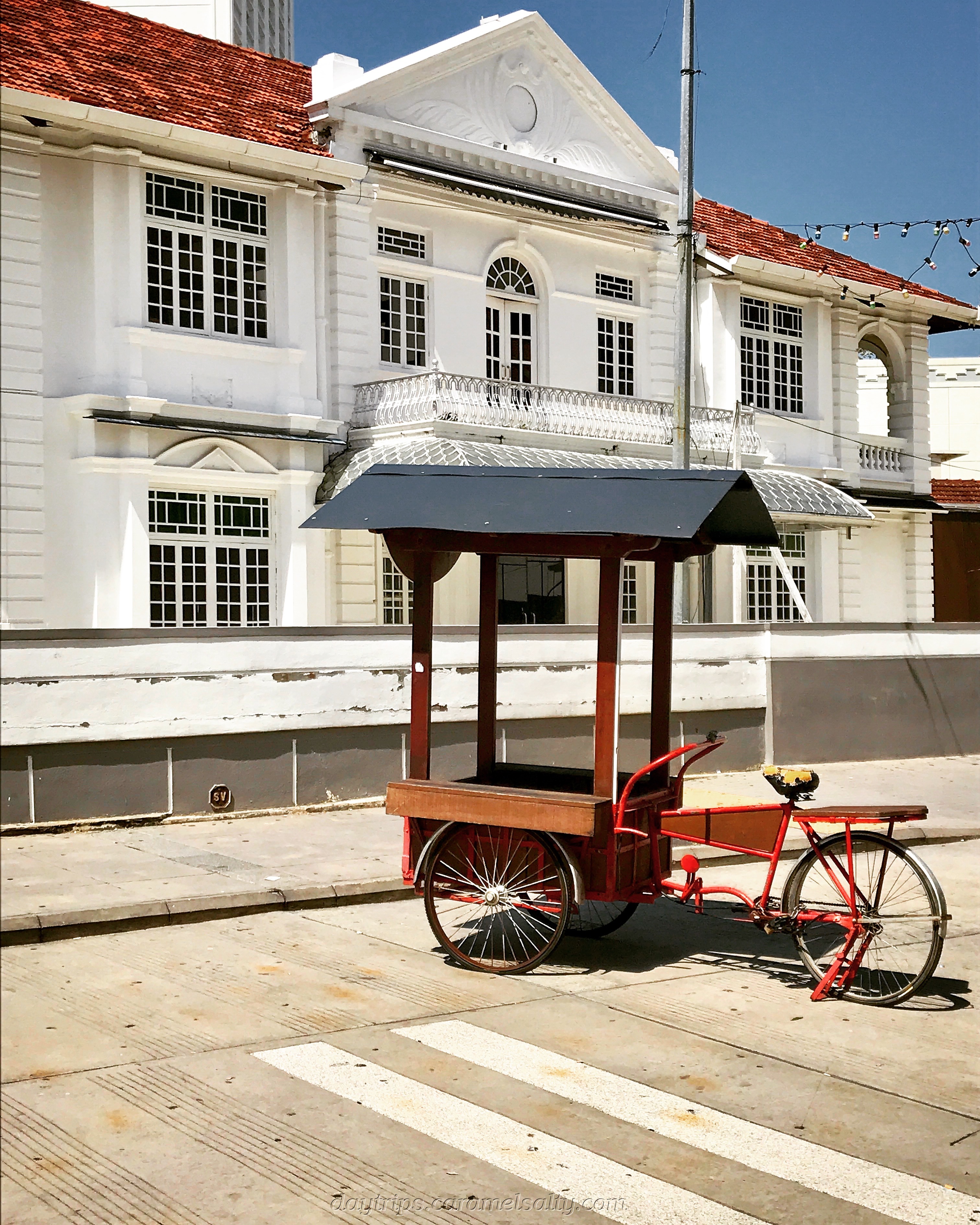 The [6] E&O Hotel still has an elegant bygone style to it despite the more modern, but still tasteful tower block attached to the main building. I walk along it's waterfront. Unlike the hotels that line Batu Ferringhi to the North West of this island, this hotel looks across the narrow piece of water to Butterworth. Which means the views contain ships and ports, which I much prefer.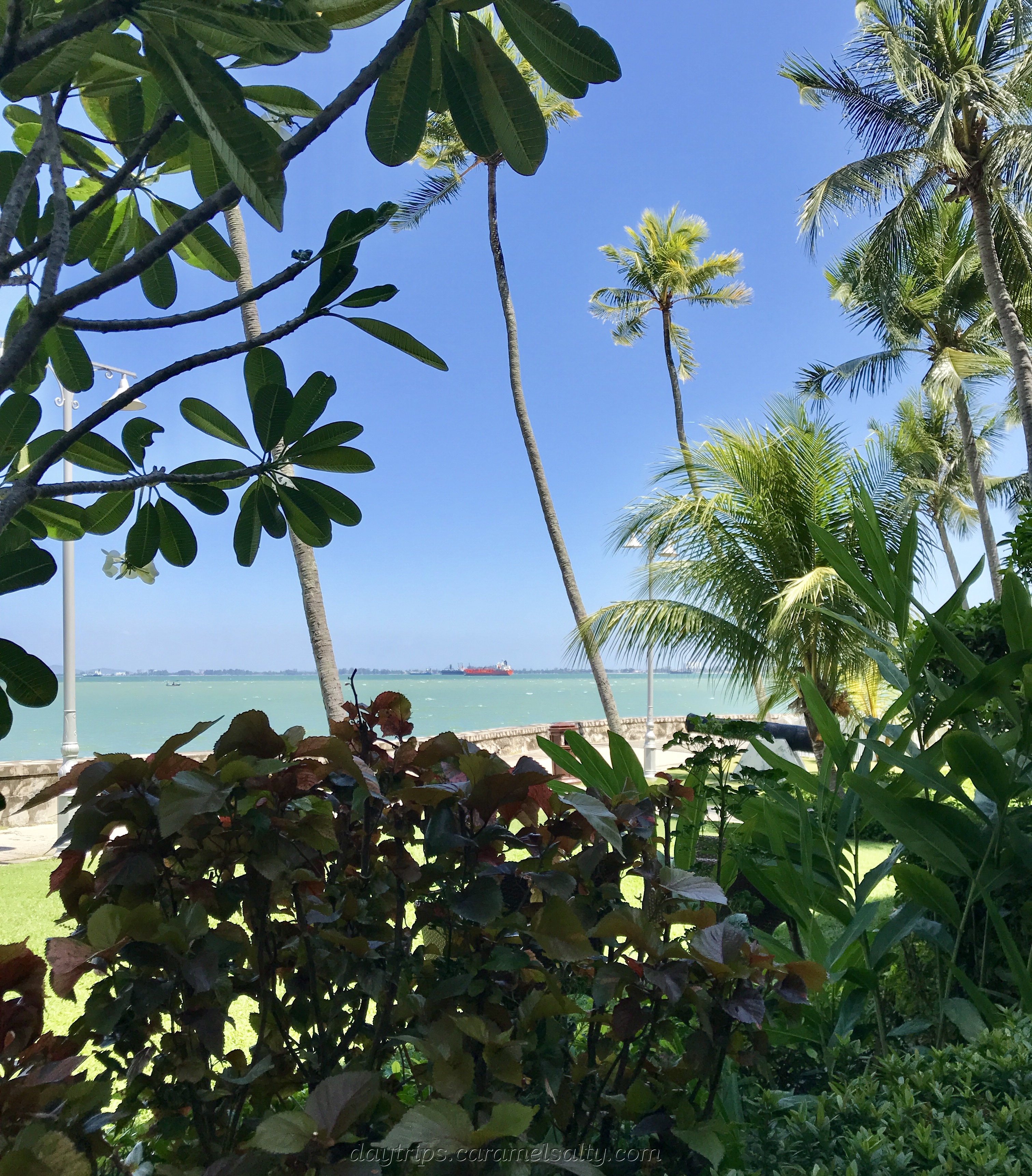 As I wander down along the sea front of the E&O Hotel, I think of the Sarkis brothers, from Armenia, who built this hotel. I am intrigued that a group of people from a land locked country made it to Penang. And so I look up their origins.  And it would appear that they didn't actually stay in Lebuh Armenia. One to remember when I am on my heritage walk tomorrow.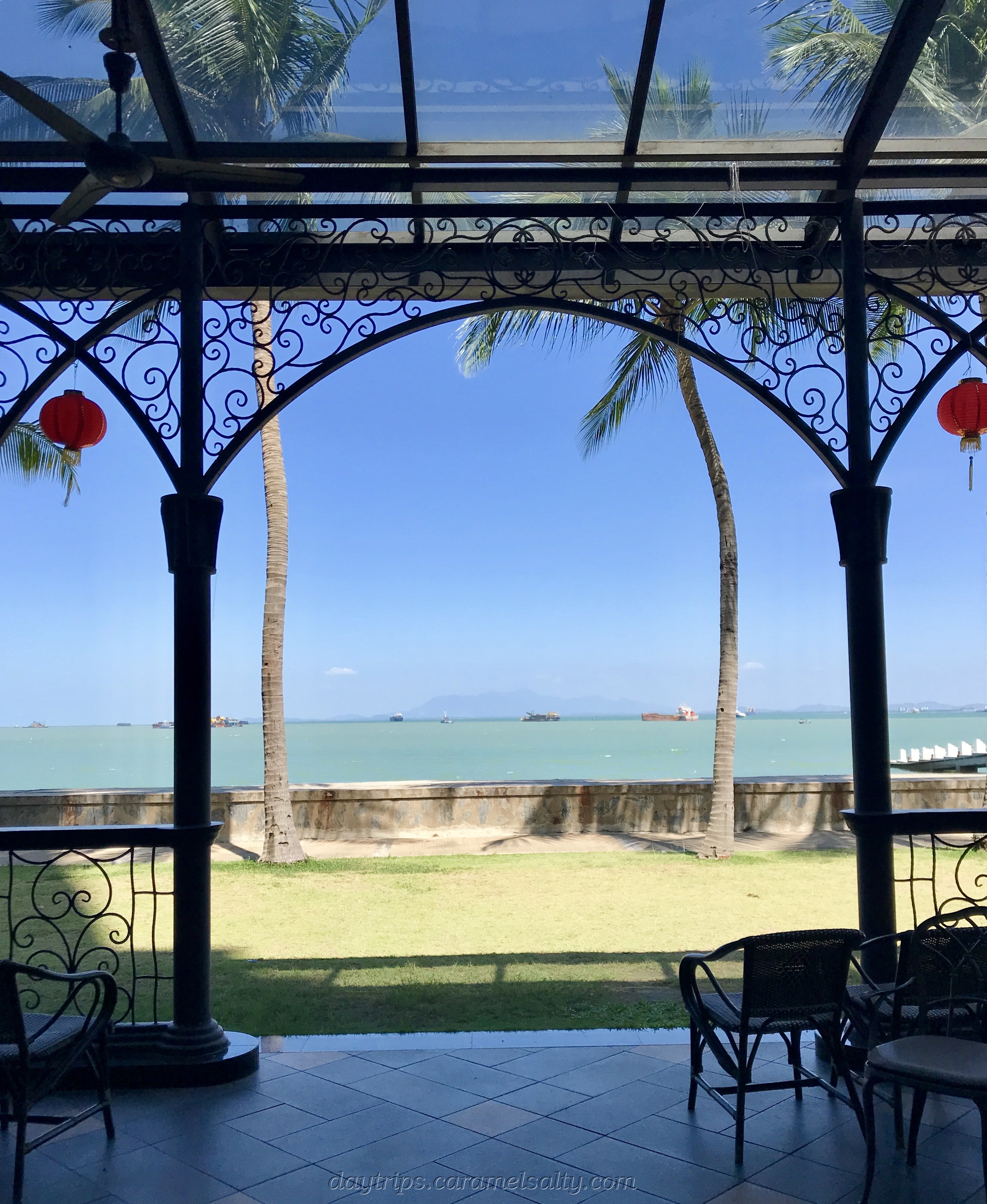 The [7] Farquhar bar, named after Sir Robert Townsend Farquhar, is a dark English styled bar with a long wooden bar. Perfect for a cold winter's evening. But it's a hot and steamy 33C degrees outside. So I enjoy my happy hour gin and tonic on the ledge by the swimming pool, overlooking the sea.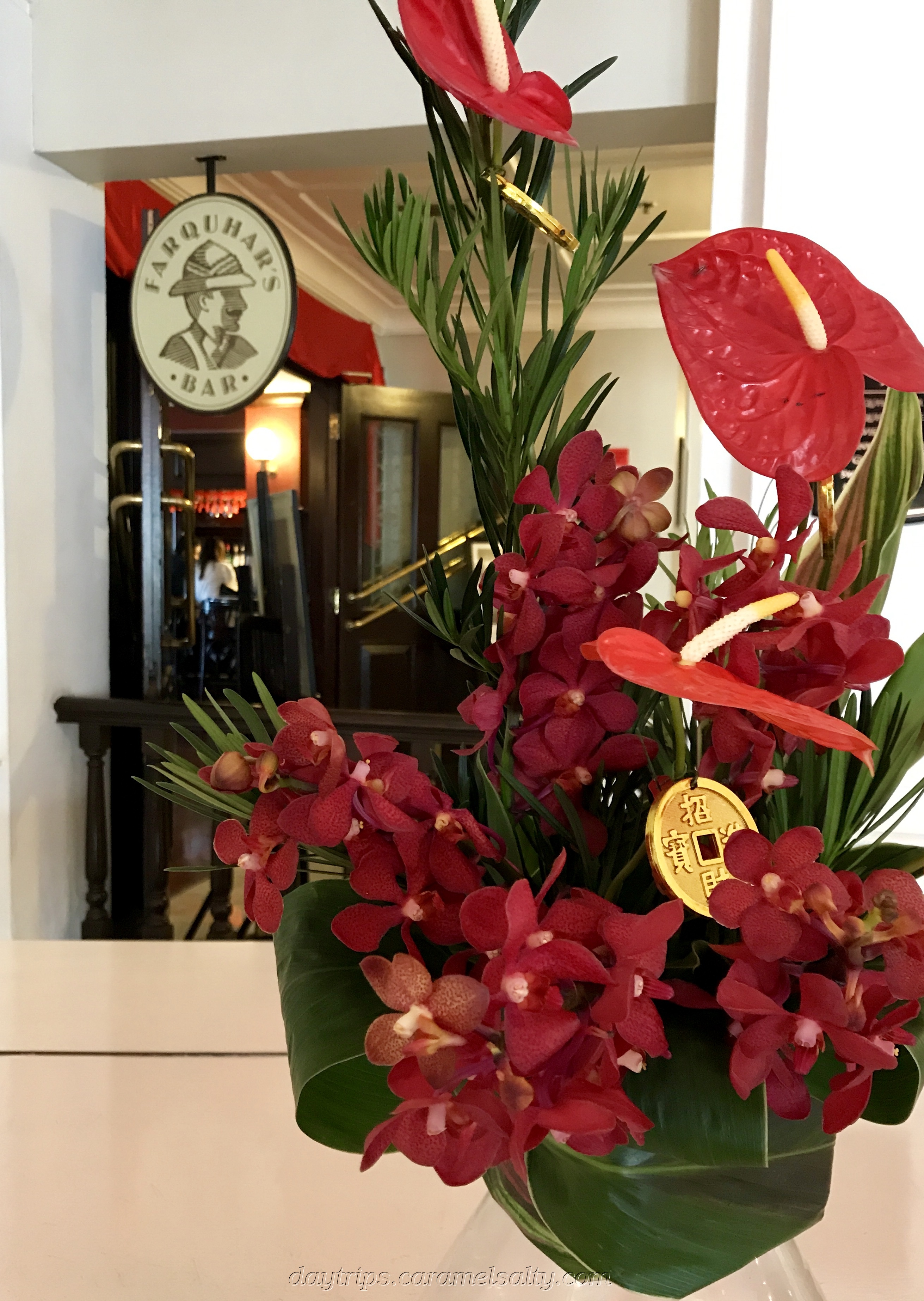 I'm going to keep this a local affair today. So I amble back towards my hotel, to [8] Nagore Street (Jalan Nagor) where the double storey Straits houses have been converted to boutique shops and restaurants. It's all very prettily decorated at night.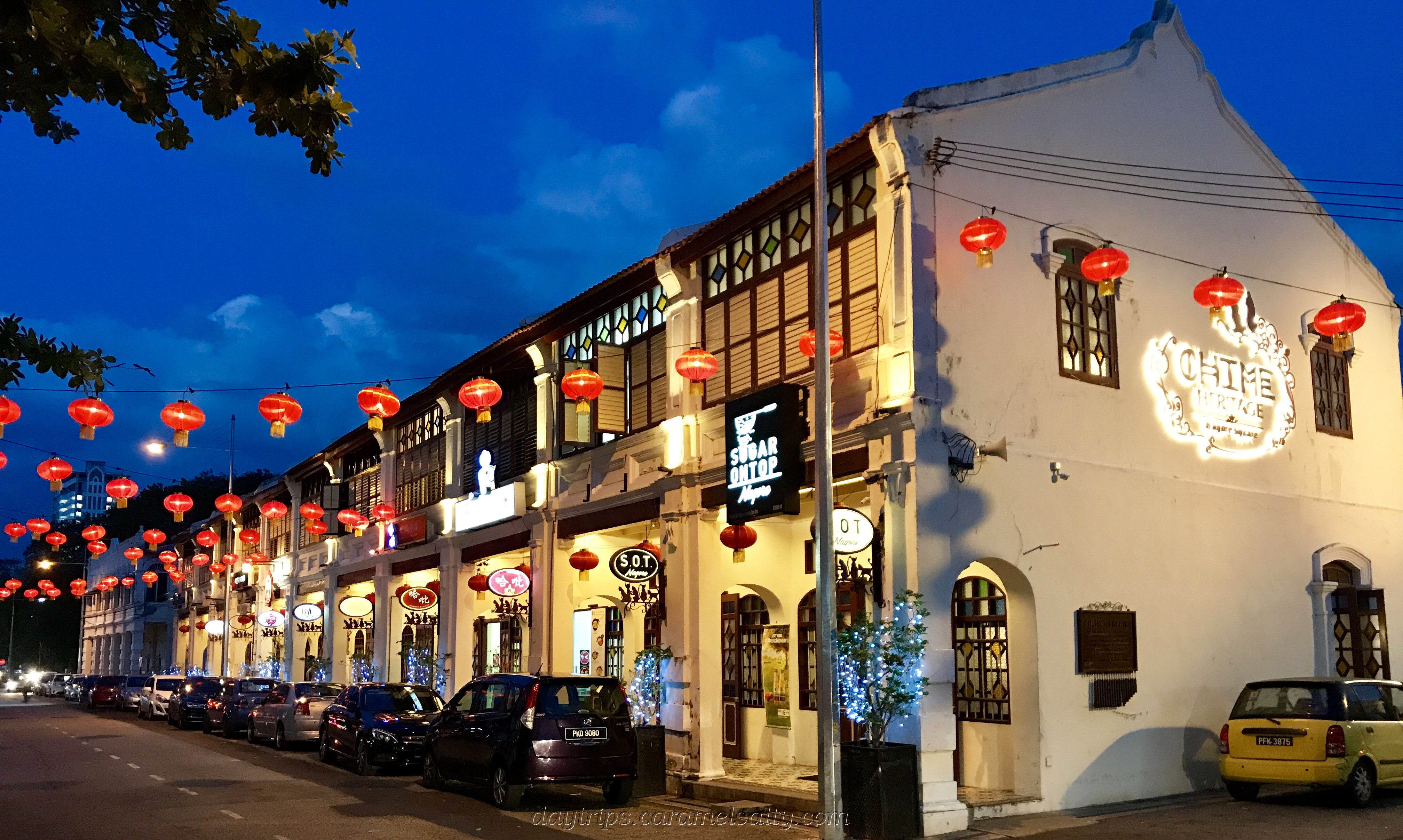 And after wandering around enjoying some of the street art that Penang is well known for, I settle for some duck and rice at [9] What the Duck, whilst enjoying the view of the purple lit Komtar building, from where I will be starting my walk tomorrow. Compared to Taiping, Penang is busy, bustling, traffic ridden and noisy. But it promises much.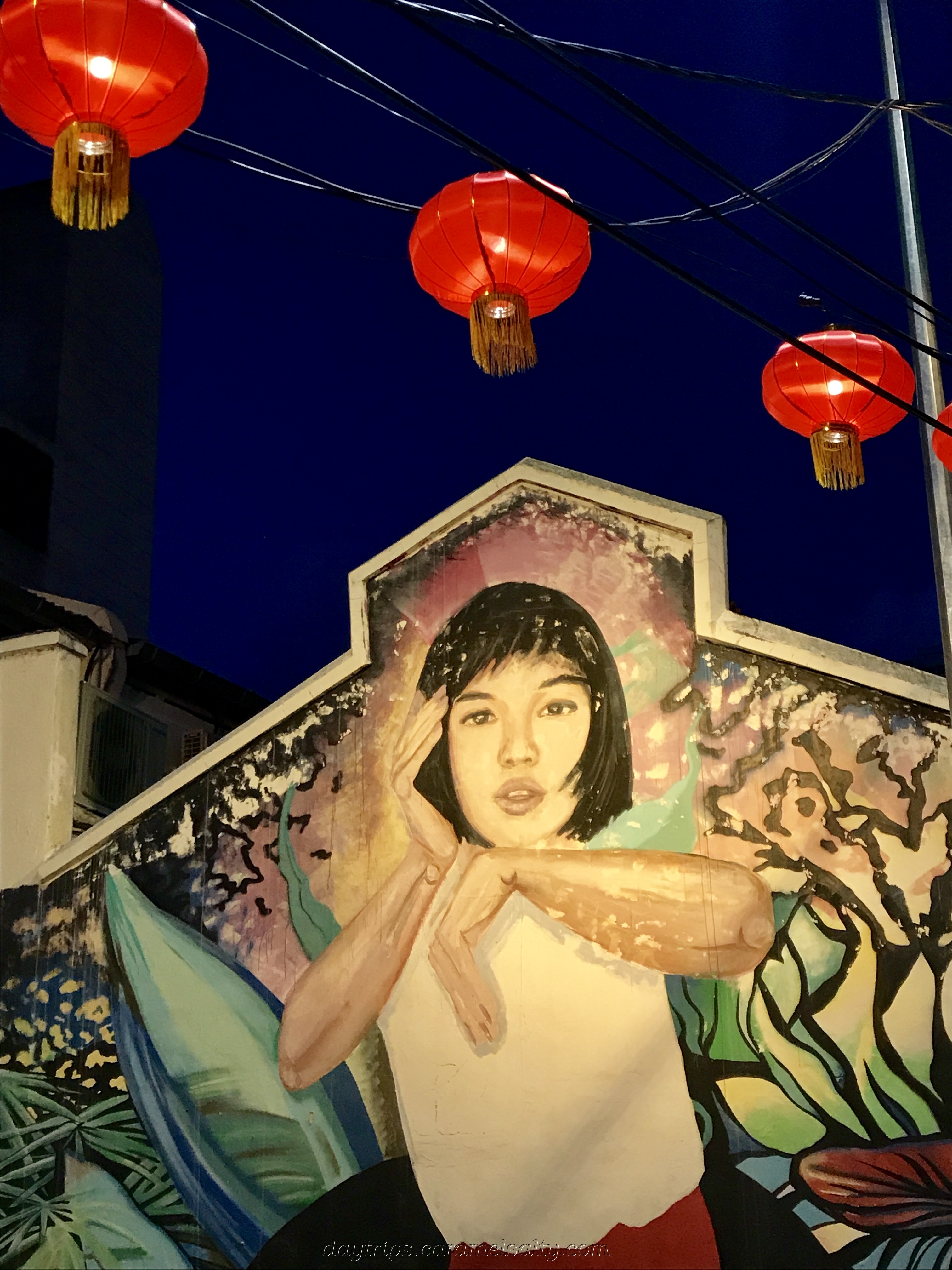 Useful Bits and Pieces
Online Train Booking – I used this website.  It takes about 5 hours from Kuala Lumpur.
Buses 101, 102, 103, 104  – for Hutton Street and Nagore Street.
Buses 103, 204 and 502 – for E&O Hotel
Bus Stops are marked up on Google Map, showing buses and frequency.
Buses generally run between 06:00 and 23:00. Buses require exact change as the drivers don't carry cash.
Penang Malay Gallery (website) – open daily, free
Farquhar Bar Happy Hours  – Mon-Sat 15:00-19:00, Sunday 12:00 -19:00.