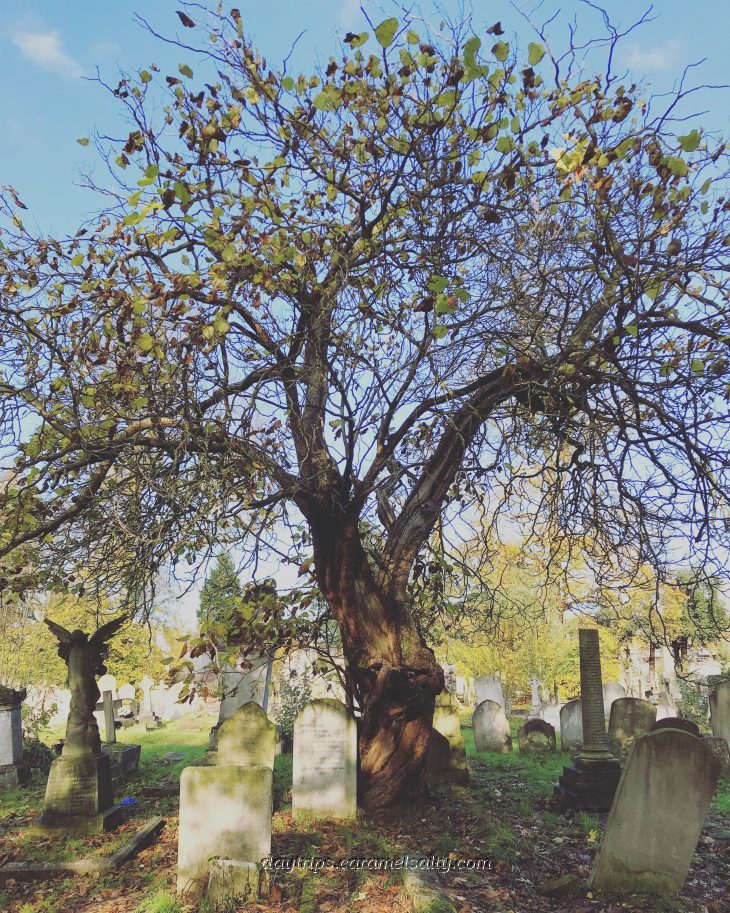 Nottinghill (Part Two) – The Grand Union Canal to Kensal Green Cemetery
What a difference a few minutes makes in London. One moment I'm in scrubs infested by snakes in Saxon times. And the next, I'm on a canal from the industrial revolution. Within half an hour, I end up in a magnificent cemetery built to help an overcrowded London find the space to bury its dead. And on a glorious day in autumn, there is no where better to be than on scrubs, canals and cemeteries.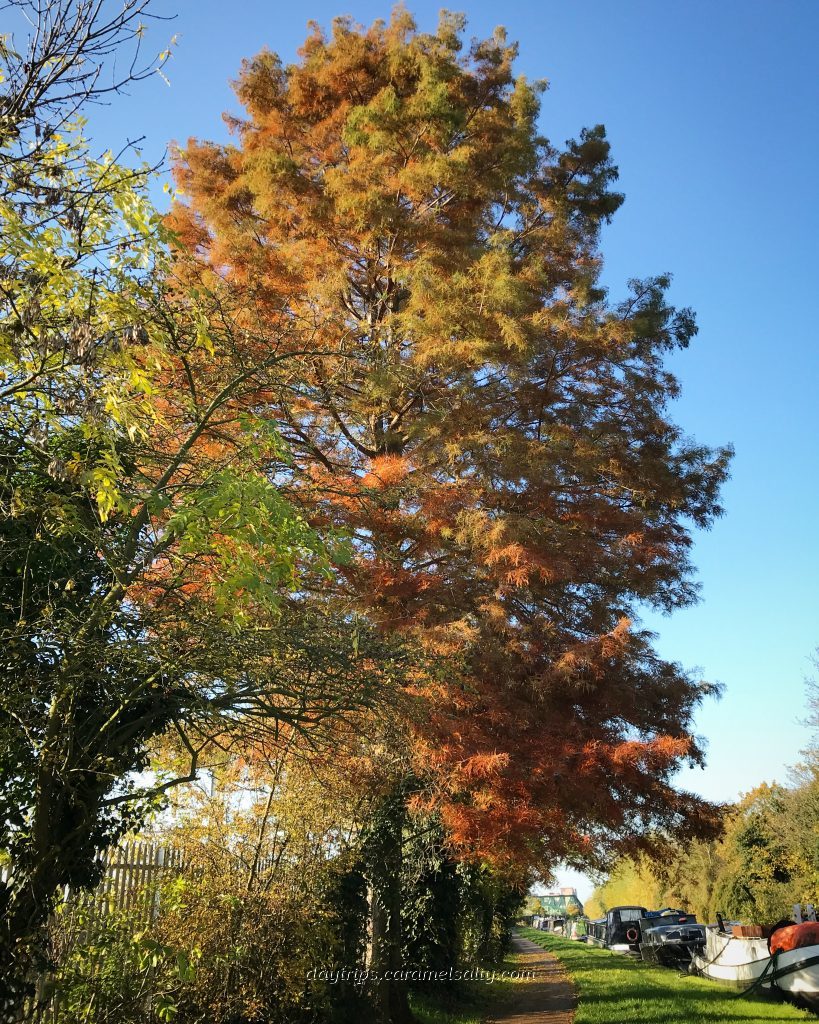 The first leg of my walk had ended in the refreshing openness of [1] Wormwood Scrubs before emerging onto the rather grey [2] Scrubs Lane. But seconds later I pass by the brightly coloured units of [3] Mitre Industrial Estate to finally find myself on [4] Mitre Bridge, where my walk really begins.
The pretty pink and green Mitre Bridge straddles the [5] Grand Union Canal. Steps lead down to the towpath where I'm greeted by the familiar sight of cheerfully decorated canal boats. Their lucky residents can boast of waking up every morning to the soothing sound of lapping water and the call of coots and moorhens.
The canal is now used for leisure and living. But originally, it was built to transport goods for the Industrial Revolution that had started in 1790. There wasn't any other option, given that John MacAdam had yet to invent his stone road to replace Britain's muddy tracks, and trains were still about 40 years in the future.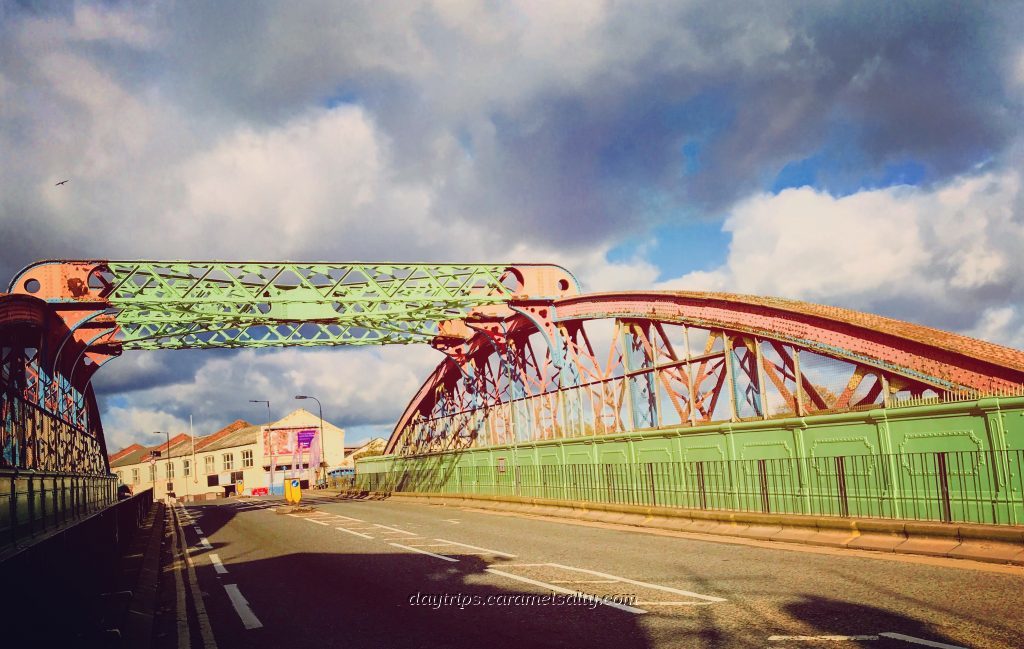 The cobbled ramps along the towpath remind me of the horses that would have trotted down to pull the early canal boats. These days, I am having to step aside for joggers attacking these steep ramps with plenty of gusto.
When the canal opens in 1801, industry moves in. There's still a very industrial feel to this part of the canal today. On the other side of the canal wall are miles of tracks and sidings. They were first laid down by the Great Western Railway in 1838. And dominating my skyline is the gigantic gray green gasometer of the Western Gas Company which moved in in 1845.
But in autumn this bleak landscape is lit up by copper, orange and gold leaves. And across the canal, a normally boring stack of rubber tyres at the UK Tyre West Depot makes a picture postcard as it reflects off the icy blue water.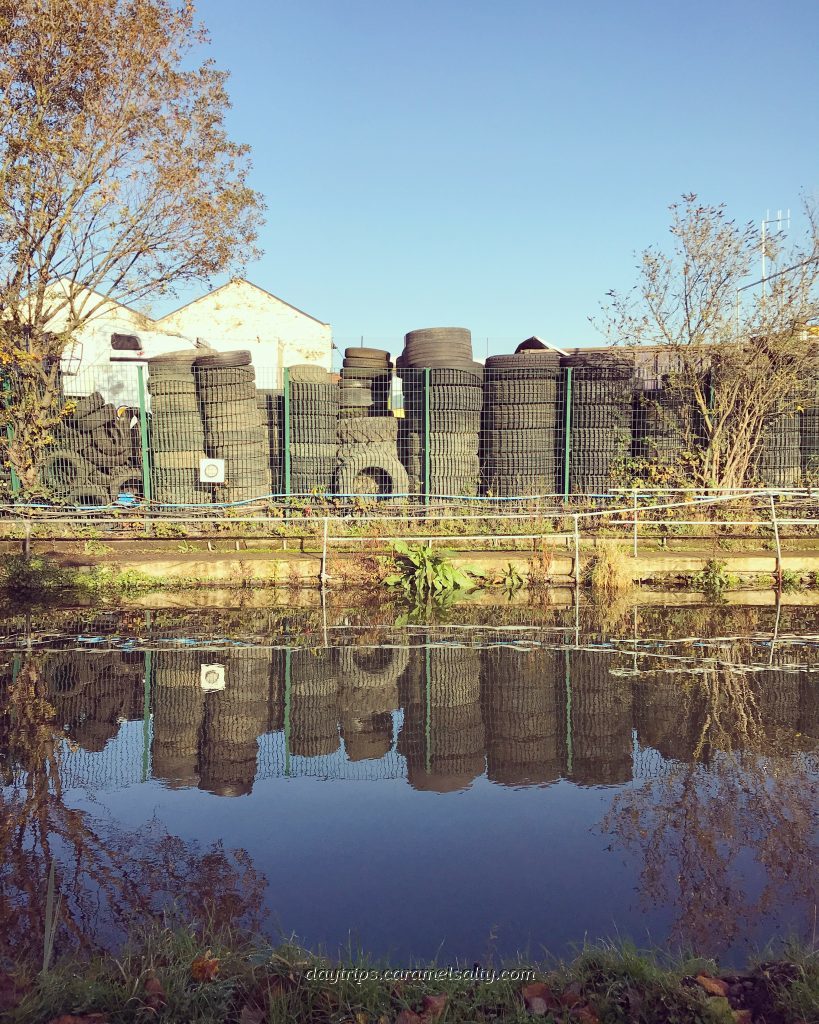 At this god forsaken hour on a Sunday morning, there's been very little sign of life so far. Other than a boat owner sticking his head out for an early morning cigarette, not a soul stirs.
Speaking of souls, as the tall trees on the other side of the canal thins out, I catch a glimpse of the gravestones in Kensal Green Cemetery. Pausing by the modern white Sainsbury's on my side, I look out for the landing platforms across the way where coffins would have been delivered by boat.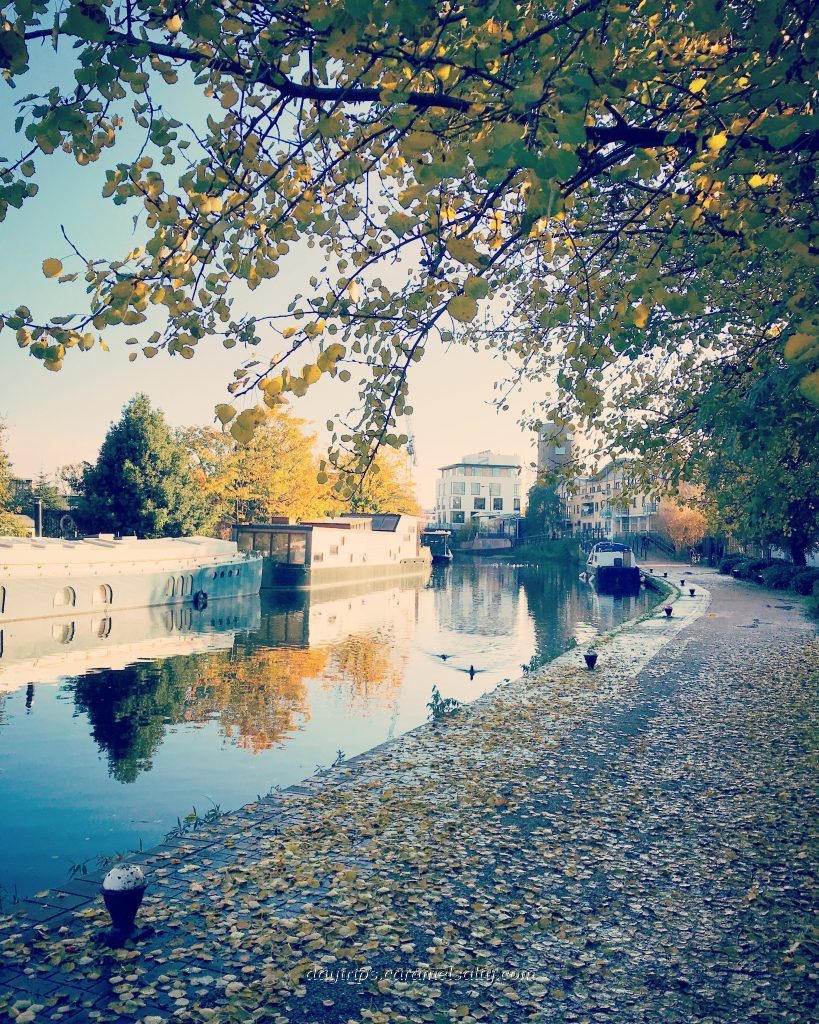 In 1820, the number of Londoners rises by a tremendous 20% causing London's inner city cemeteries to become unhygienic and indecent. Consequently licenses were granted for commercial cemeteries around London, the first being Kensal Green Cemetery when 54 acres were purchased in 1831 by the General Cemetery Company.
At some point someone envisaged the canal forming the grand entrance into the cemetery. But that never came into fruition. Instead I enter via the classically styled East Gate to suddenly find myself in a huge metropolis for the dead, just a stone throw away from Nottinghill.
I proceed to lose myself amongst the staggering collection of stones, statues and monuments laid out under trees planted almost 200 years ago. Some of these wonderfully mature trees are turning a brilliant shade of autumn, whilst the evergreens will provide a foliage of colour all through winter. There are avenues and roundabouts, Italian terraces and grassy mounds, and the Grand Union canal flowing along one side.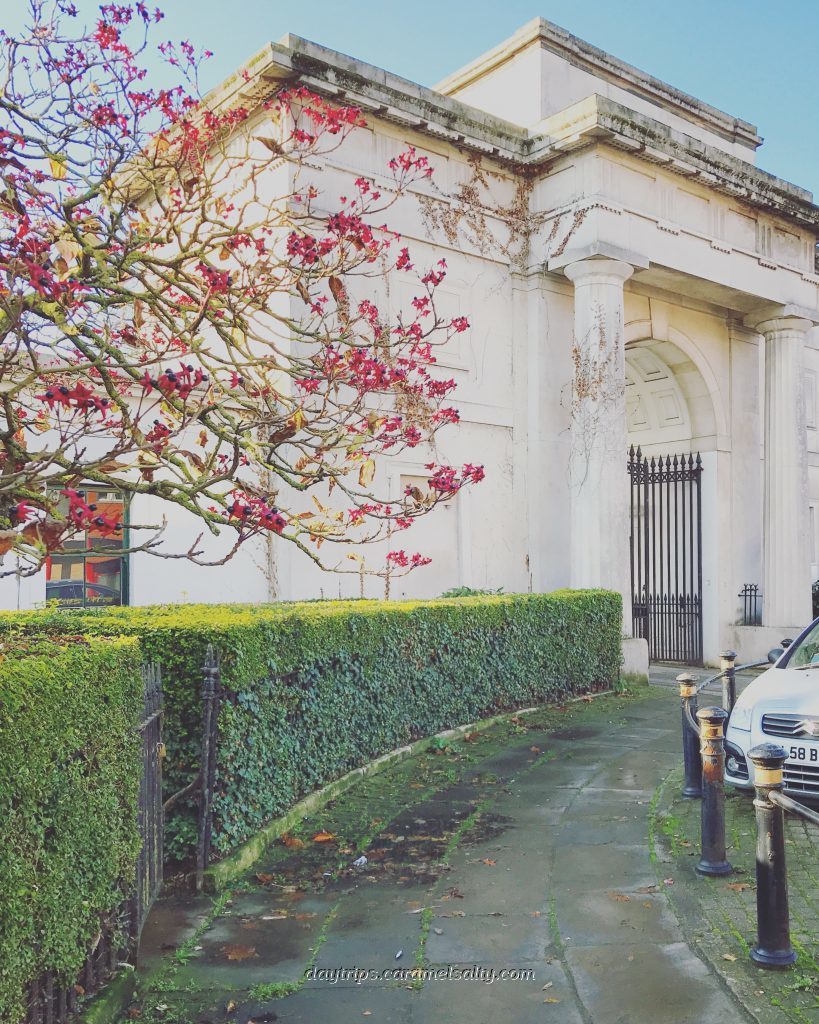 When I said it was a metropolis, I wasn't exagerating. Ahead of me is Central Avenue. Wide enough for carriages (and now cars), I can make out a city of mausoleums and tombs, with it's citizens of angels hovering in mid air. And like the other 6 grand cemeteries around London, the dead and the famous are buried here, including Trollope, Thackery and WH Smith. But as always, I have a list of my favourites.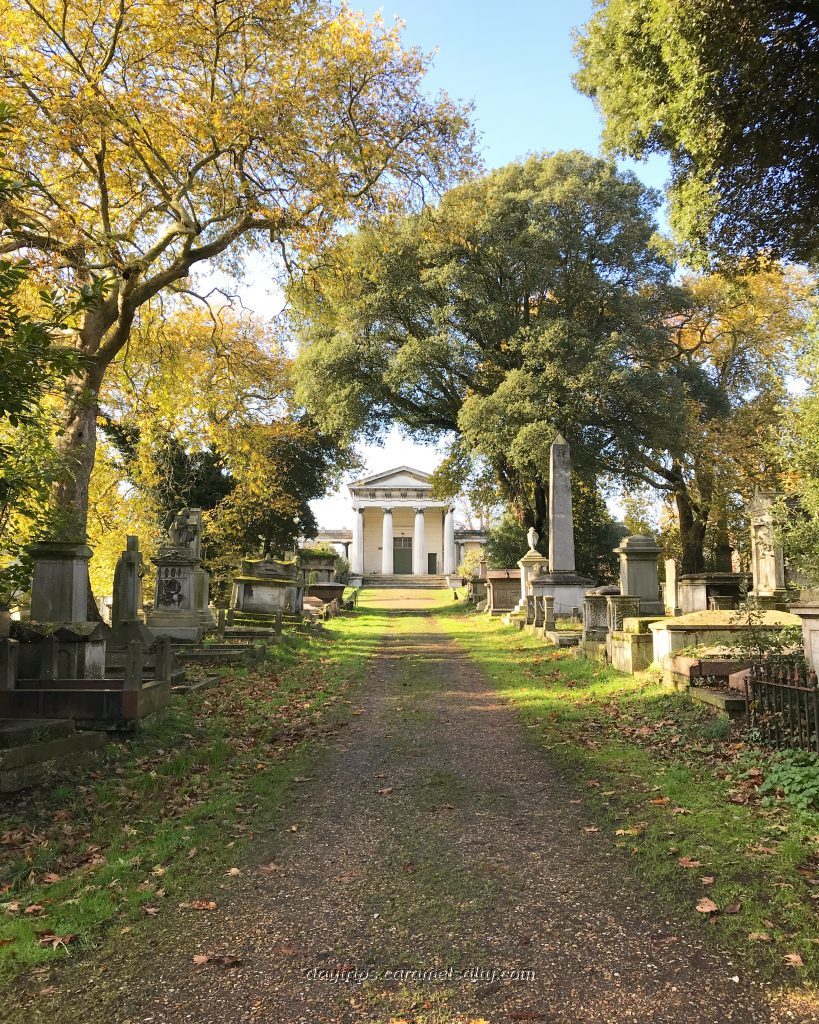 The first on my list is the Gothic spire along South Avenue, marking Feargus O Connor's resting place. This fiery and radical man was responsible for the Chartist movement. When he died, he was certified insane. But that did not stop more than 40,000 people attending his funeral.
The little Gothic canopy just to the left of Feargus's spire, sheltering two little angels inside it, belongs to the 7th Viscount Strangford, the last man to have fought a duel. He fought a fellow MP whilst campaigning for the Tories in the 1852 election. He then proceeded to lose the election in a landslide. The tilting stone cross just in front of him is Philip Hardwick. Apart from losing Philip forever, London also lost his Euston station arch forever when they demolished it in the 1960s.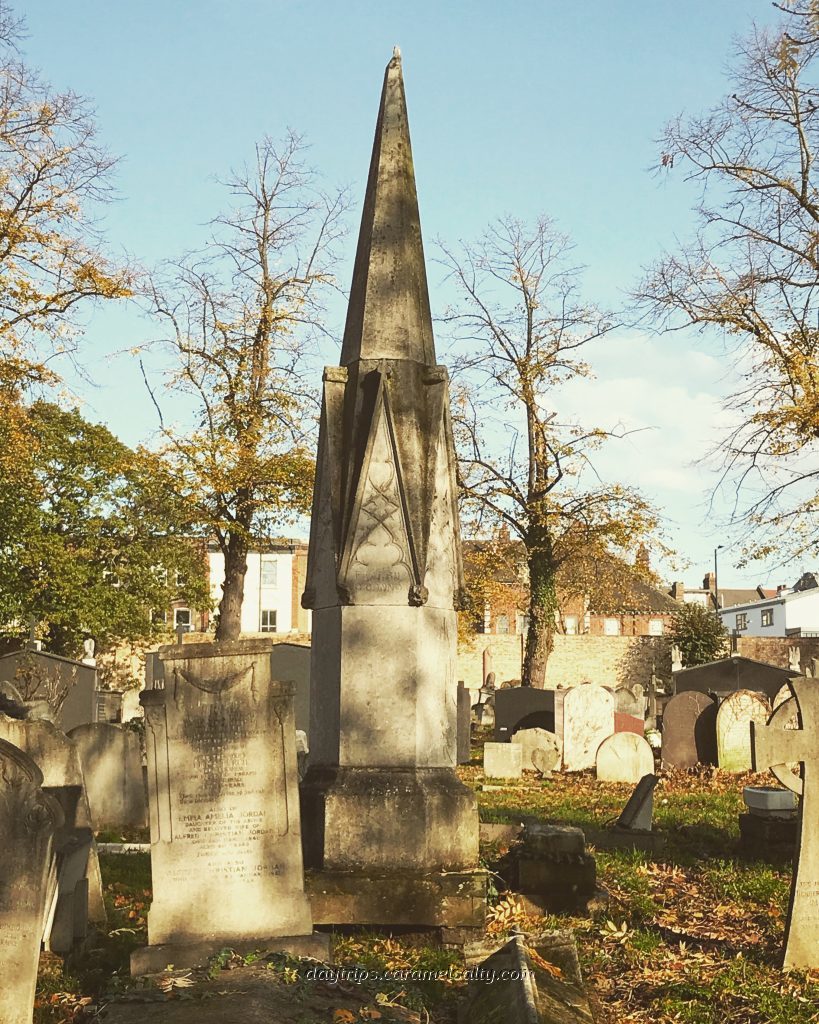 Some of the most incredible tombs are along Central Avenue. As I march towards the chapel, to my left is Major General Casement. He obviously saw service in India given the 4 servants of the Raj holding aloft a canopy over his tomb. To my right are the angels on Mary Gibson's grave, reaching out to heaven from on top of Corinthian columns.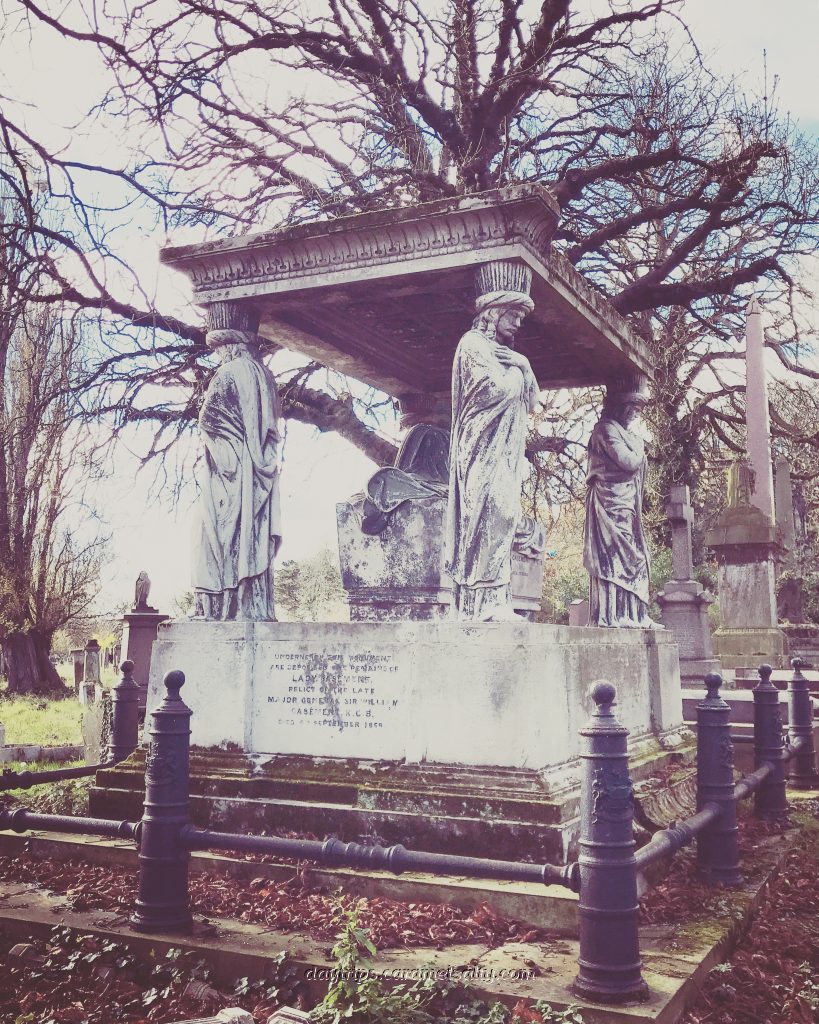 From one grand mausoleum to another, and from one moss covered crucifix to another, I arrive at the Anglican chapel. At the foot of the chapel to the left, I finally find Royalty. The marble sarcophagus held up by spindly legs belongs to Princess Sophia, one of George III's 15 children. She is buried next to her brother, the Duke of Sussex.
On the other side of the chapel, to my left, is where Blondin is buried. He was a tightrope walker, having walked over Niagara fall several times, once blindfolded, once carrying his manger on his back and once with a stove on which he fired an egg on half way across. But he died of old age, and not during one of his stunts!!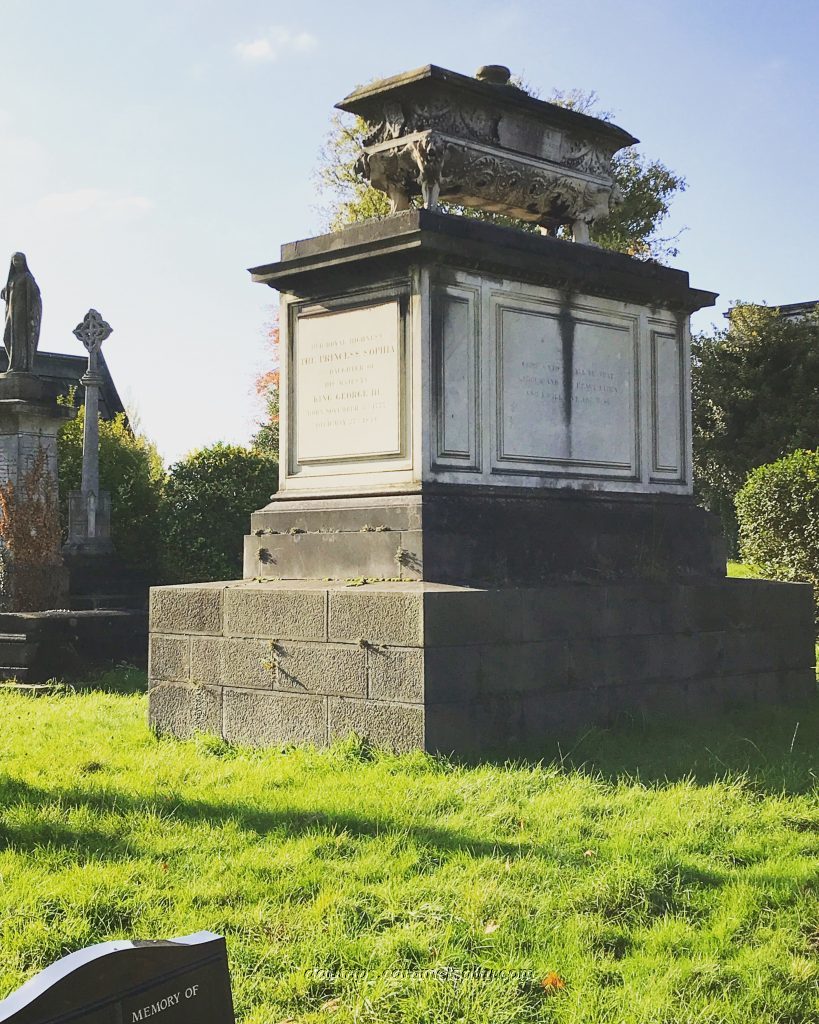 Ofcourse ordinary folks like you and me are also buried here. And as I wander along the peaceful and throughly green cemetery just yards away from the busy Harrow road, I come across two little gravestones of two close friends, born 6 months apart just after WWII, lived like sisters, and in death are buried only inches apart. And on that poignant note, I quietly take my leave.
Other Related Blogs
Tips and Useful Stuff
Tube Map and City Mapper are free apps that provide London maps, route planner and train/ bus times from your nearest stop.
Transport for London is cashless. Only Oyster Cards, purchased at stations, or contactless cards, are acceptable.
Kensal Green Cemetery (website) – Free
Friends of Kensal Green (website) – organise tours on every other Sunday in winter, more regularly in summer. Small fee applies. Discounts for English Heritage.