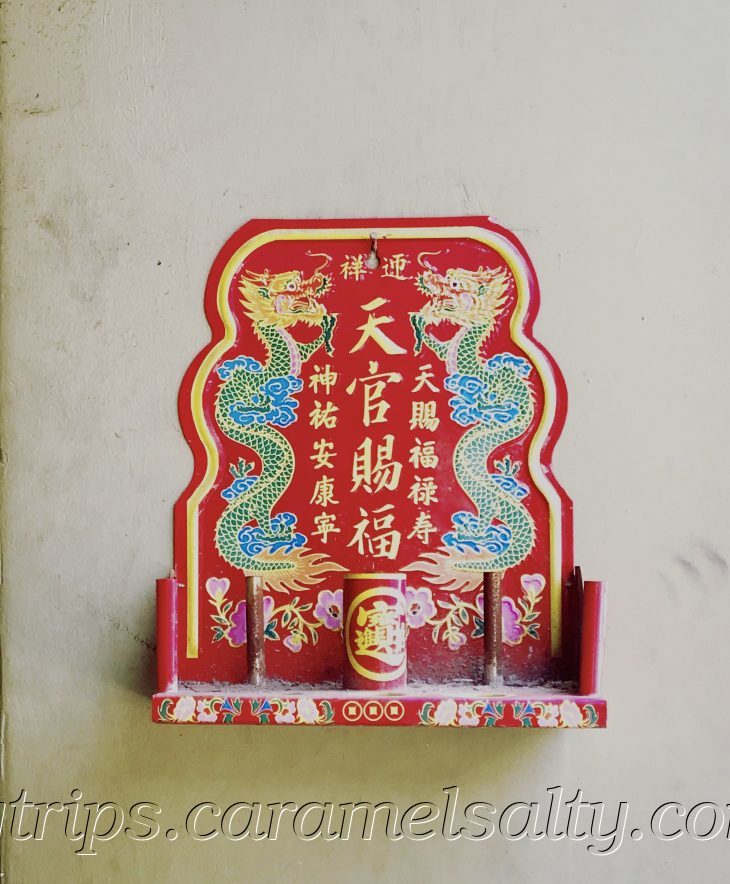 Kuala Lumpur's Chinatown (Part One) – The Chans Arrive In Town
My Chinatown walk involves a lot of stripping on my part…. Skyscrapers are stripped right back down to the ground. The busy highways and flyovers around me are peeled back. I undress the streets of polluting cars down to just cycles and trishaws. And the reason? To travel back to that old pioneer post of Kuala Lumpur. The one that Frank Swettenham refers to as a "purely Chinese town" when he arrives in 1872.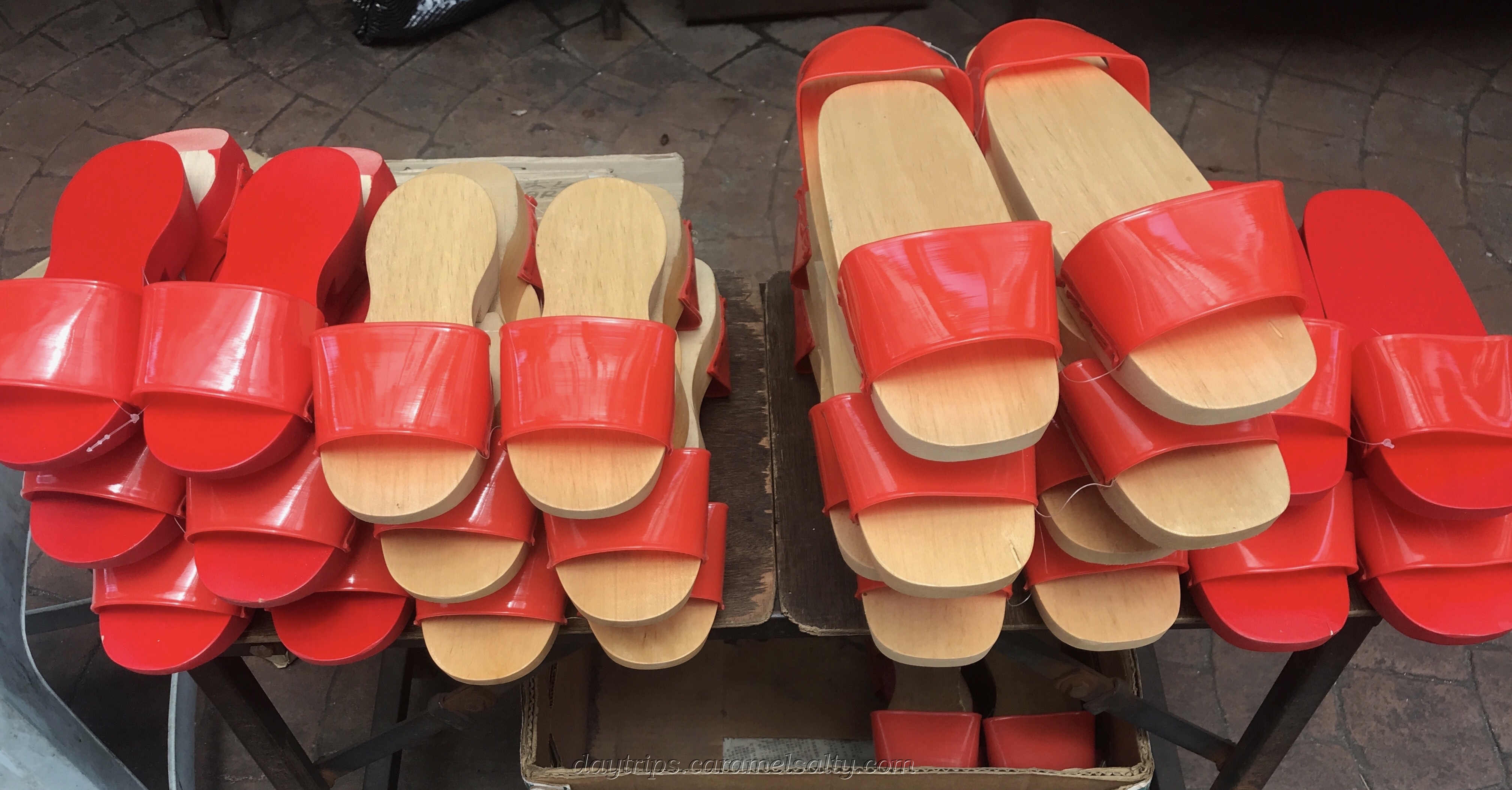 Start of the Day: Sentral Station, Kuala Lumpur
Cost of Day Out: Cheap
History Content: Moderate
The monorail from Sentral runs overhead along the Klang river, for a great bird's-eye view of the temples from my Brickfields walk. As for [1] Jalan Maharajalela station, it's not what I'd describe as welcoming. Perhaps its gloomy outlook is in empathy with the forlorn looking National Stadium next door, trapped within a large construction site. Luckily I'm in stripping mode today. I simply pretend I never saw the station nor the lonely stadium.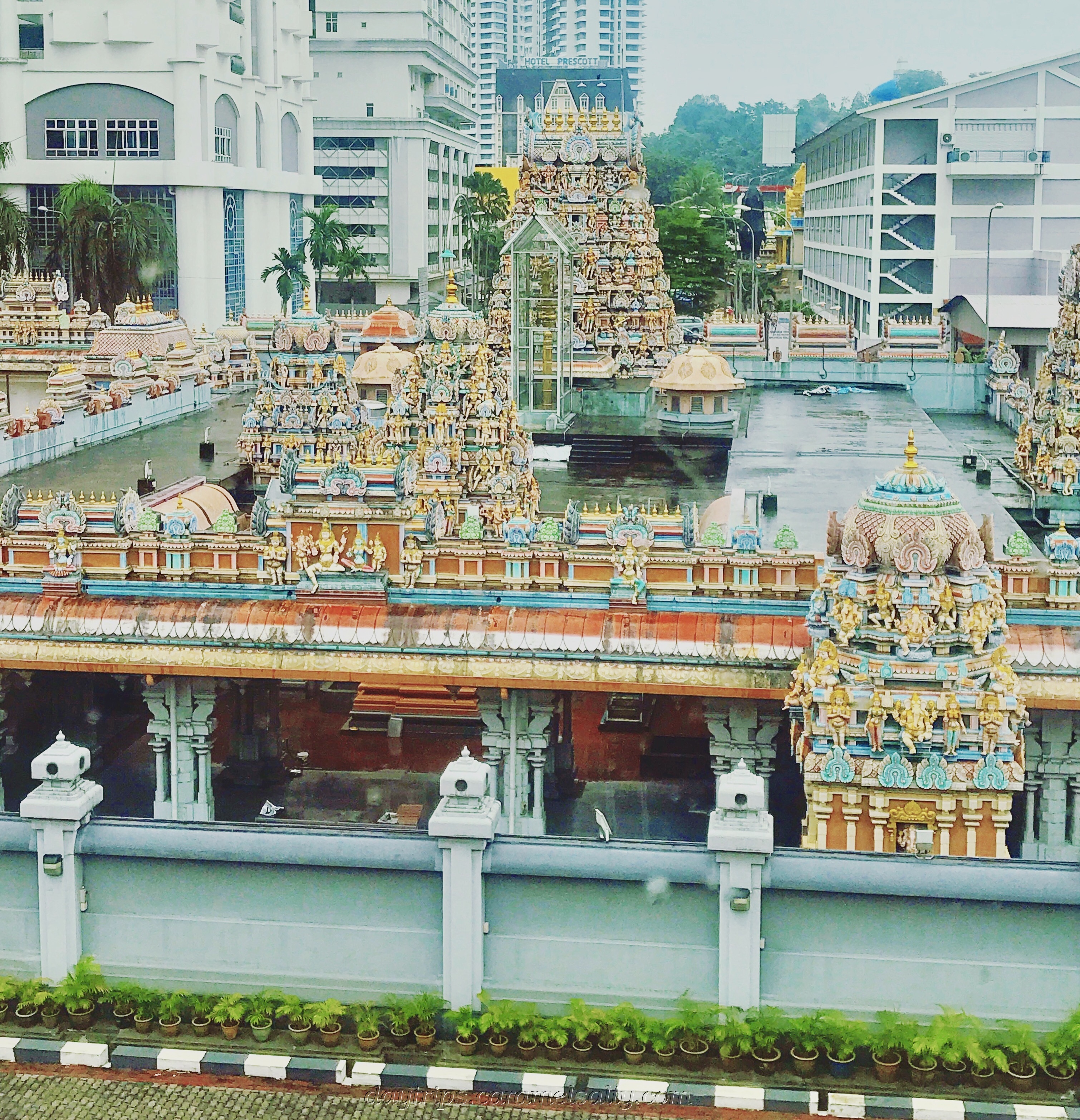 I'm on the edges of Chinatown. My walk starts at the [2] Kuan Yin Temple (1880) with its European and Chinese baroque architecture. Known as the Goddess of Mercy, she is venerated widely in Asia. In this temple, I find Kuan Yin portrayed as the white-robed South Sea Kuan Yin with halo in one altar. And at another, she is portrayed as the thousand armed Qian Shou Kuan Yin, with eyes in the centre of each palm seeking out all those in need of her compassion. The legend of Kuan Yin is certainly fascinating.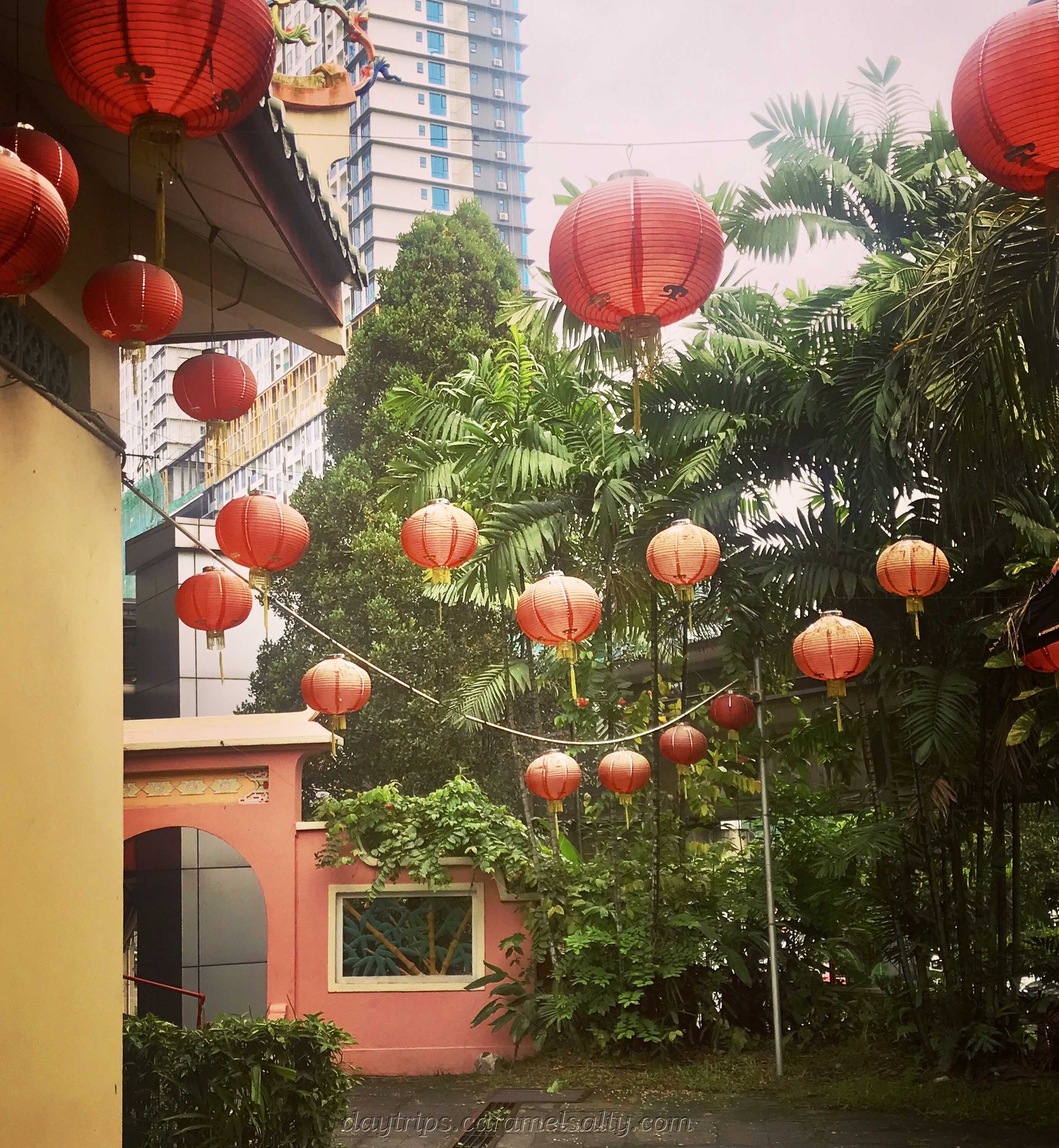 Across the [3] Bulatan Merdeka, after erasing the monorail tracks that cut across my view, is the white [4] Kuala Lumpur and Selangor Chinese Assembly Hall (1926). The brainchild of the last Kapitan of Kuala Lumpur, Yap Kwan Seng, its purpose is to unite the various Chinese clans living and working here. A Kapitan is the head of the community, in this case, the Chinese community. Yap Kwan Seng's extensive economic and social contributions narrated here is commendable. But I only have eyes for another previous Kapitan of Kuala Lumpur. More of him later.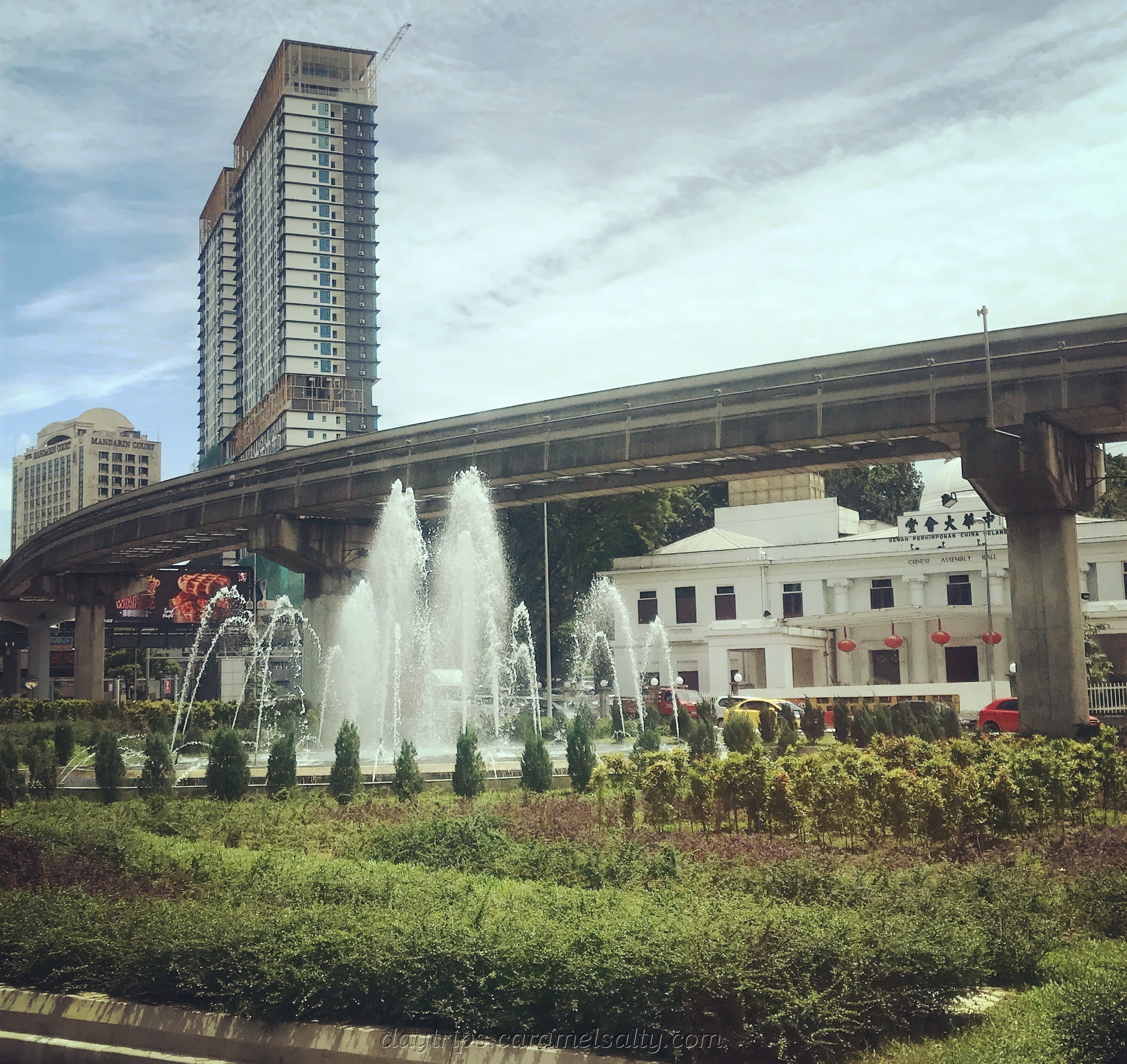 From the roundabout, I turn towards the beautiful grey [5] Chan See Shu Yuen Clan House (1906), with its Kwang-Tung pottery styled roof, and covered in wonderful carvings. (See here for more details of the carvings). Chinese clans who arrive in Kuala Lumpur, build their own clan houses. This one is built to help all those from the Chan clan. With 80 million descendents worldwide today, Chan is the most common Chinese name around.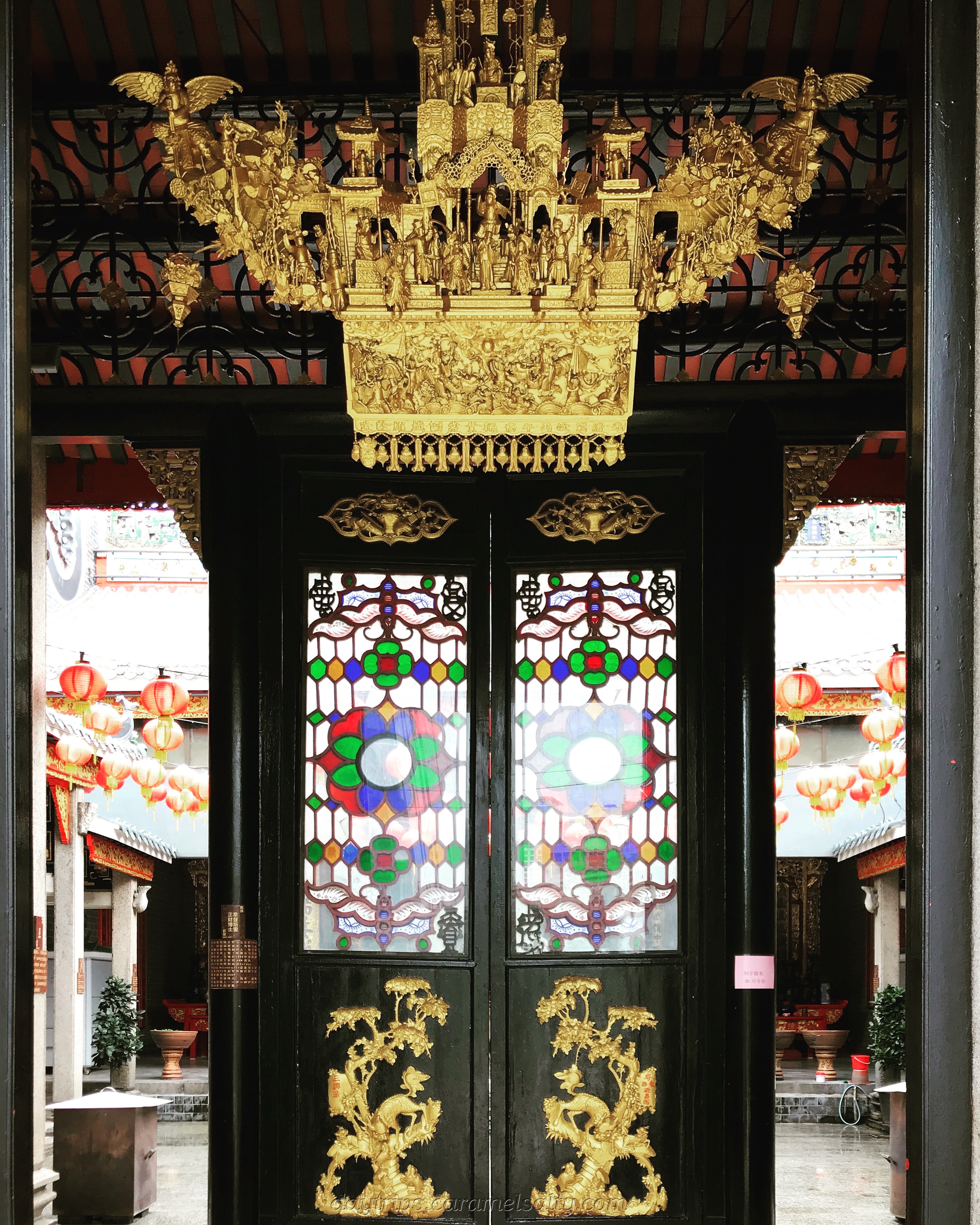 The proliferation of the Chan name is no accident. In 479 BC, an entire country decides to adopt Chan as a surname, after being invaded by the Chu dynasty. That's one way of ensuring that one's country is never forgotten in the annals of history. The different pronunciation of the Chinese character representing Chan has resulted in variations to the name. In South East Asia it's Chan, Tan or Chin. And in Vietnam they are known as Tran, the second most common name there today.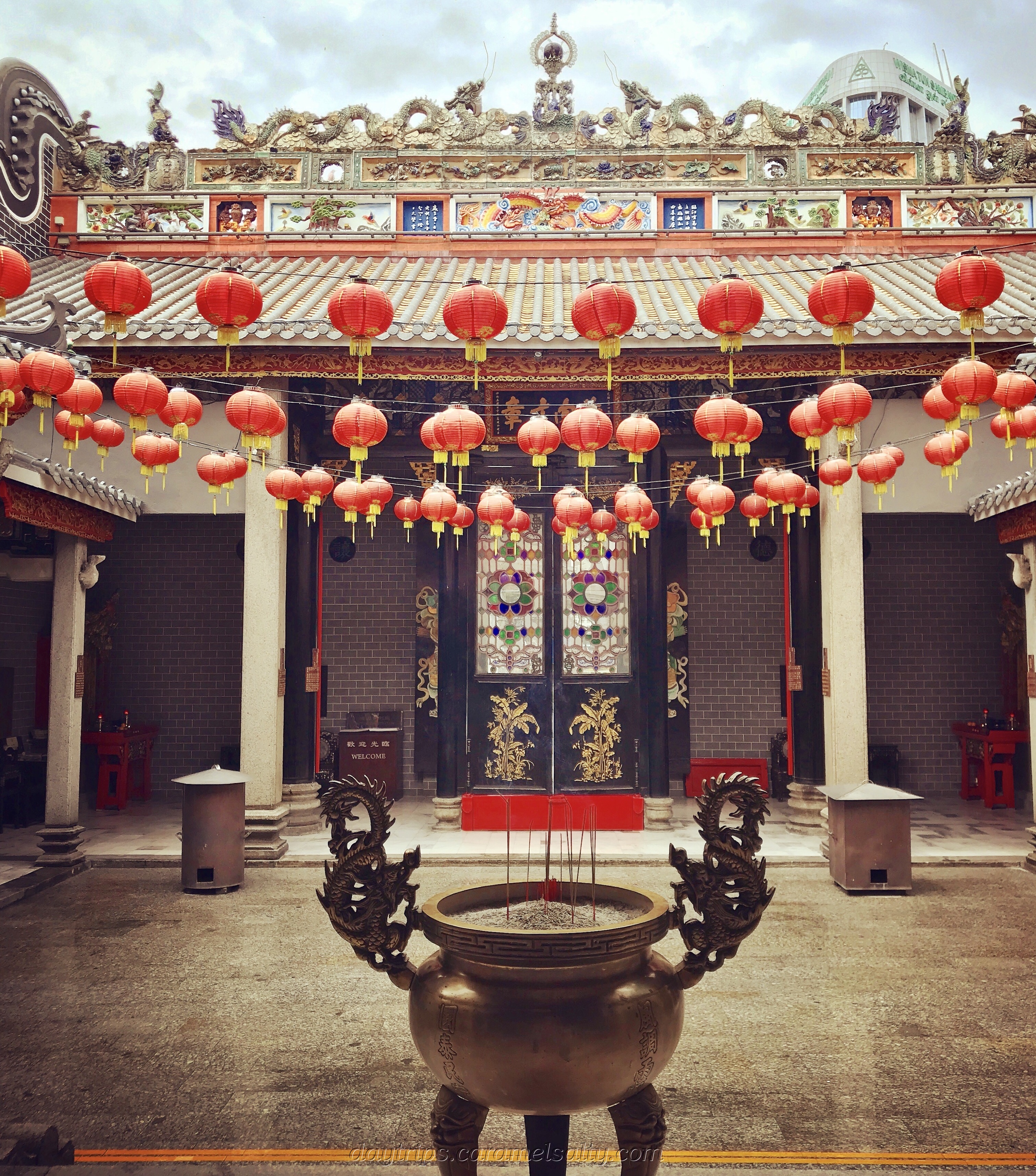 The clan house has a little museum with ancient looking books and ornate Chinese furniture. Wooden panels narrate the migration of the Chan clan during political and economic upheaval in China. It takes me a while to realise that the panels have to be read from right to left, as per the Chinese language. The ceramic paintbrushes at the entrance gate symbolises the vast contribution of the Chan clan to the output of Chinese writing.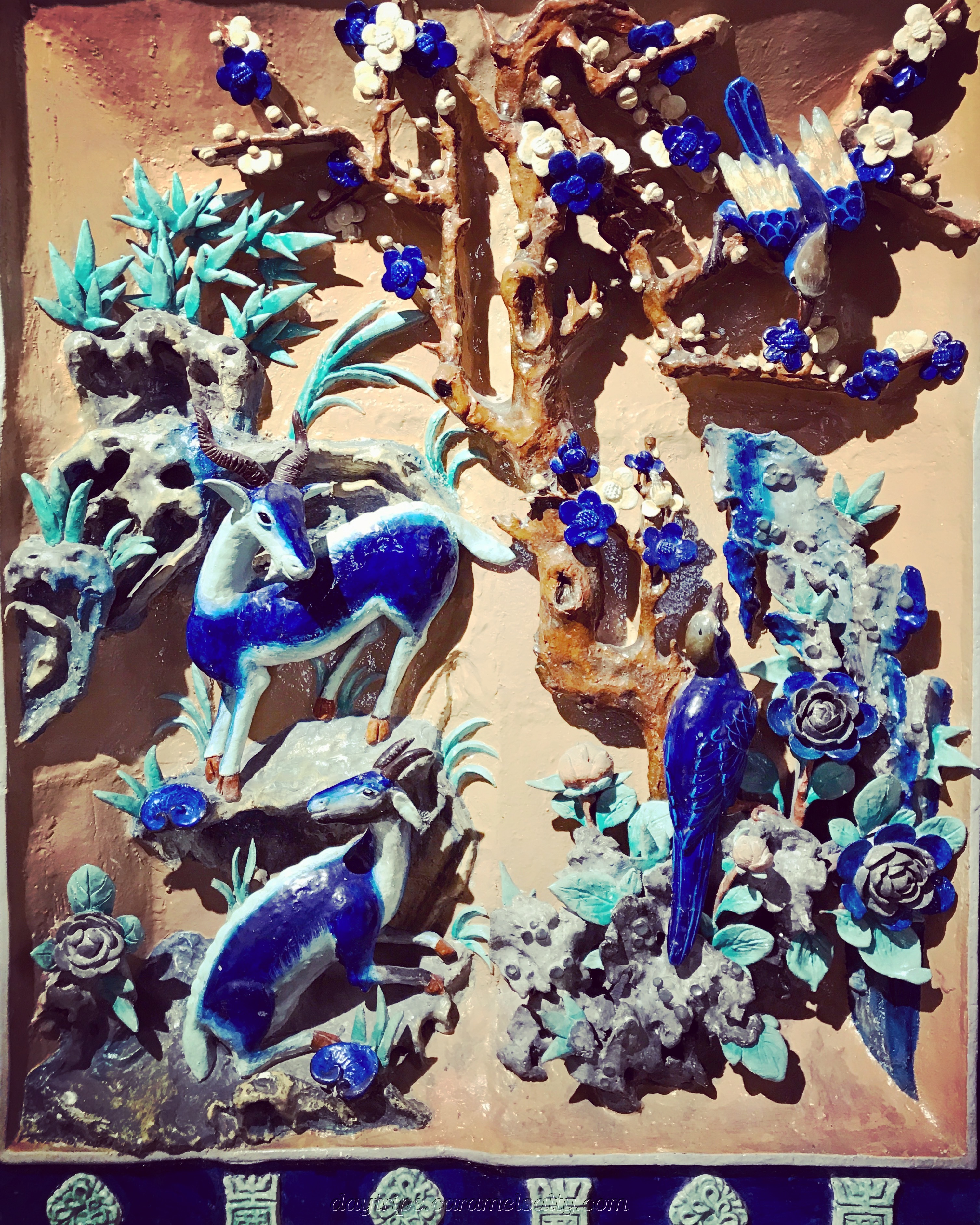 Chinese migrants were already in Kuala Lumpur in the 1840s, working the tin mines. In 1880, the British move their capital from Klang to Kuala Lumpur. Chinatown booms into the early 20th century. Entering [6] Old China Cafe is like stepping back into this era. I walk through its half-length saloon doors into a lounge full of old black and white photos of Kuala Lumpur, 1920s furniture, mellow music in the background and ceiling fans. And some welcoming air conditioning.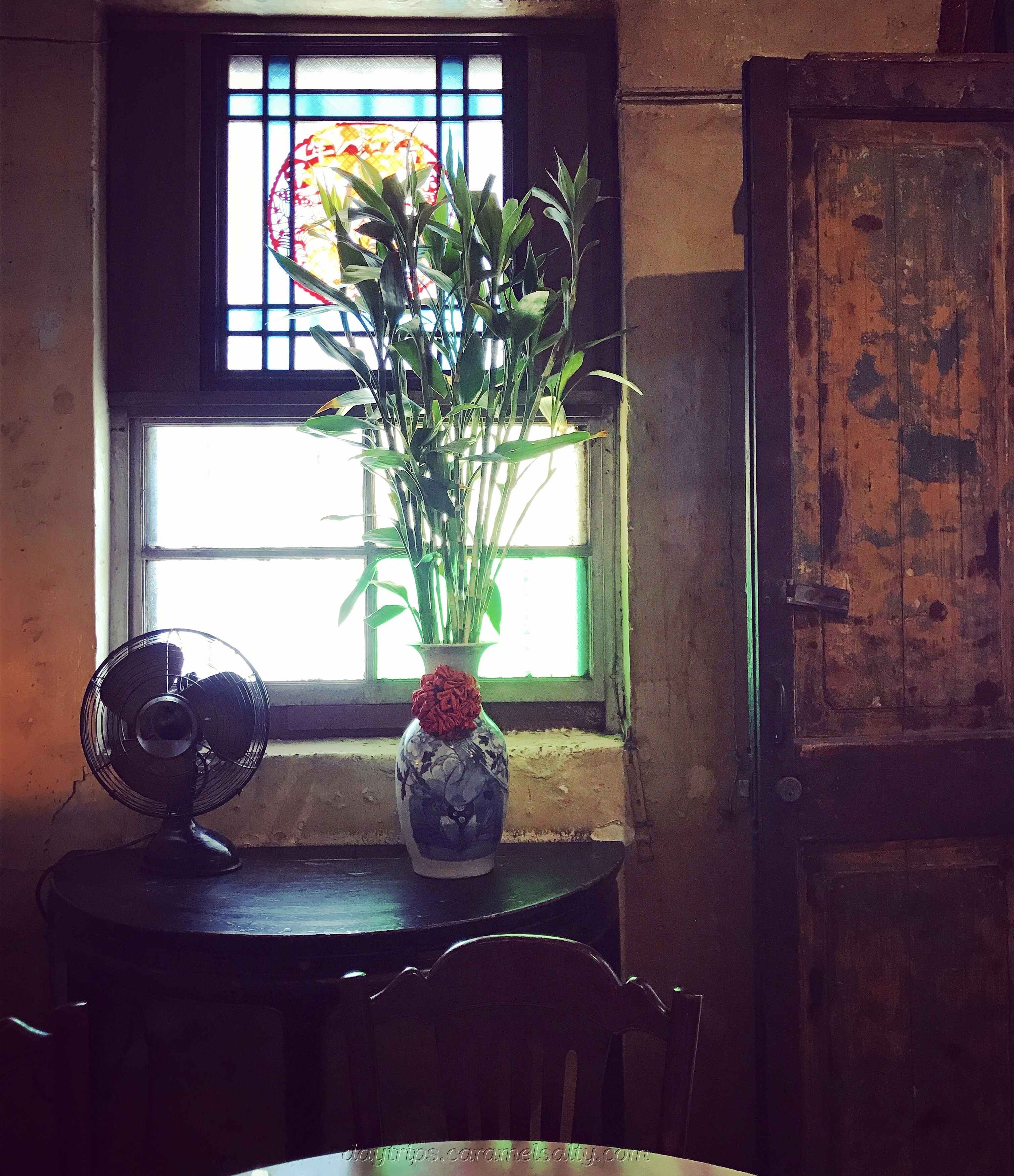 Opposite Old China Cafe is the simple blue and white structure of the [7] Gurdwara Sikh Police temple. The British build it in 1898 for the predominantly Sikh police force, brought in from the other British colony, India. Today the police force is mainly Malay. Across from the Sikh temple I find [8] Lorong Panggong, a little lane which reminds me of a Chinatown from the early 1900s.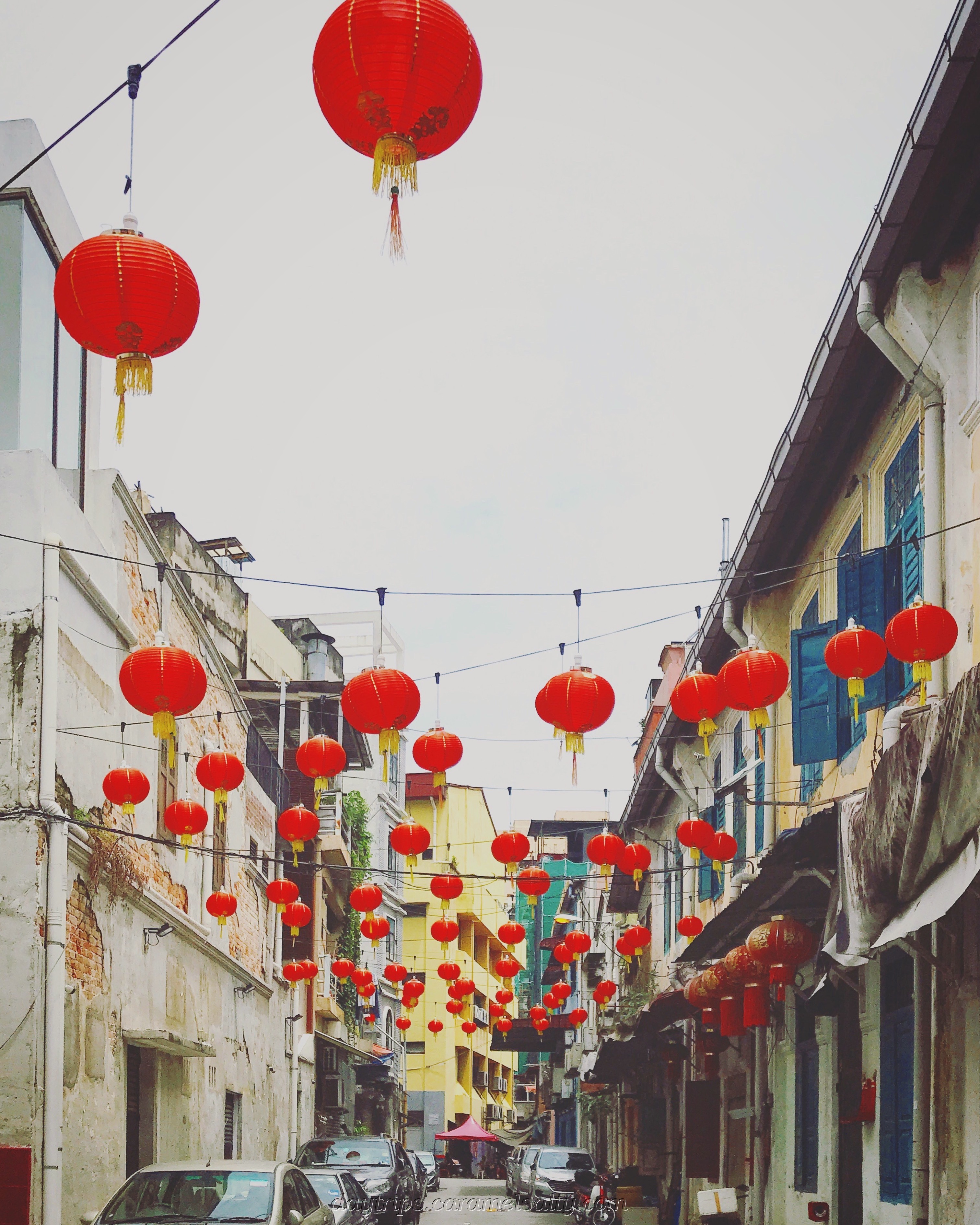 Through Lorong Panggong, I cut through to [9] Jalan Sultan. To my left, outside the refurbished [10] Purple Cane Tea Shop, eggs boil merrily away in pot with a concoction of tea bag, soy sauce, star anise and other spices. Not only are they vendors of Chinese leaf tea, but they obviously also make and sell full boiled Chinese eggs (recipe here), using one of their tea bags, presumably.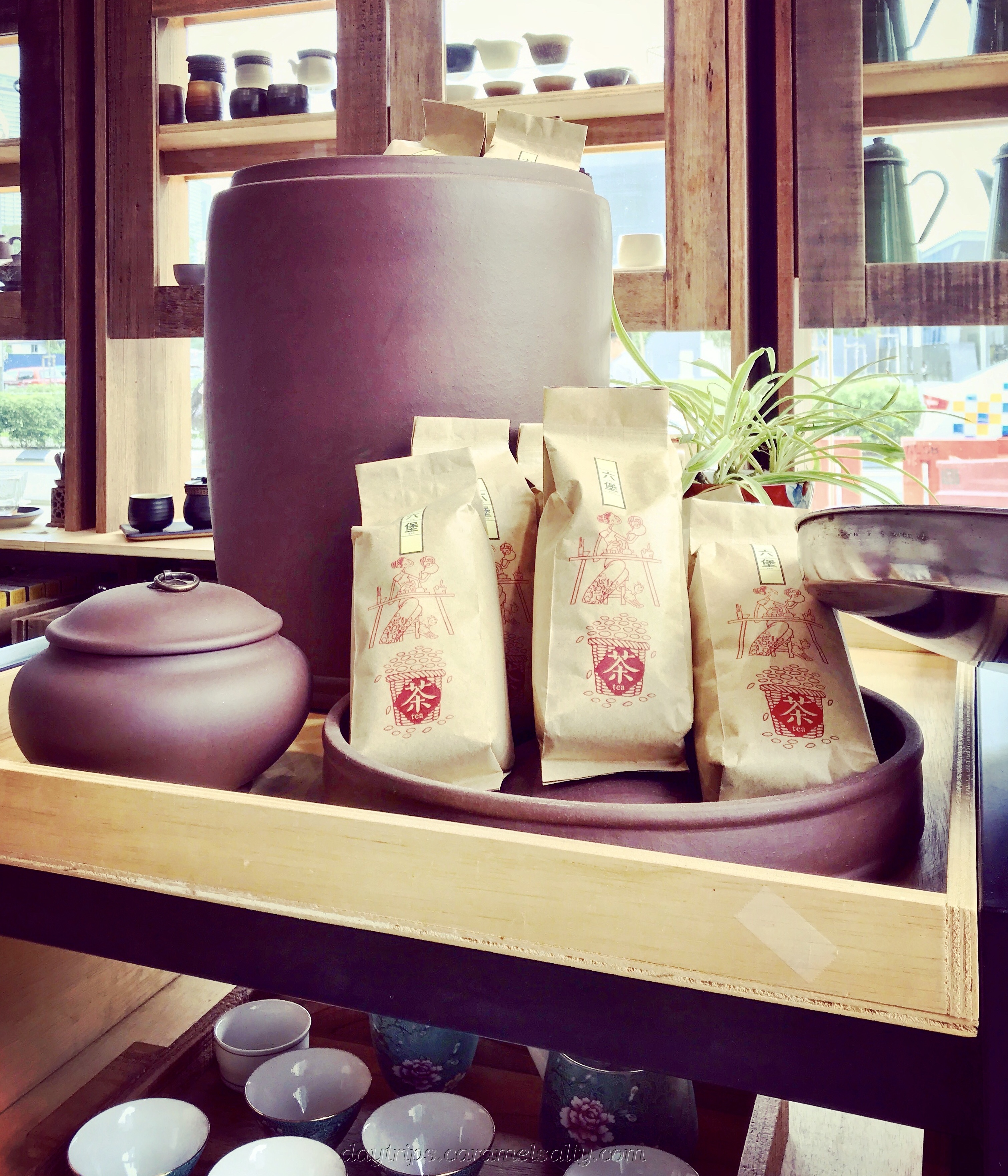 Whilst a few businesses, like the Purple Cane Tea House, have converted these old shophouses into guest houses and trendy outlets, much of Chinatown is slowly crumbling. These once thriving businesses have succumbed to the changing taste of wealthier consumers for modern goods and stores. But the fact that the old ways and the traditional shops are still being preserved, is the reason to visit, and spend money, in Kuala Lumpur's Chinatown.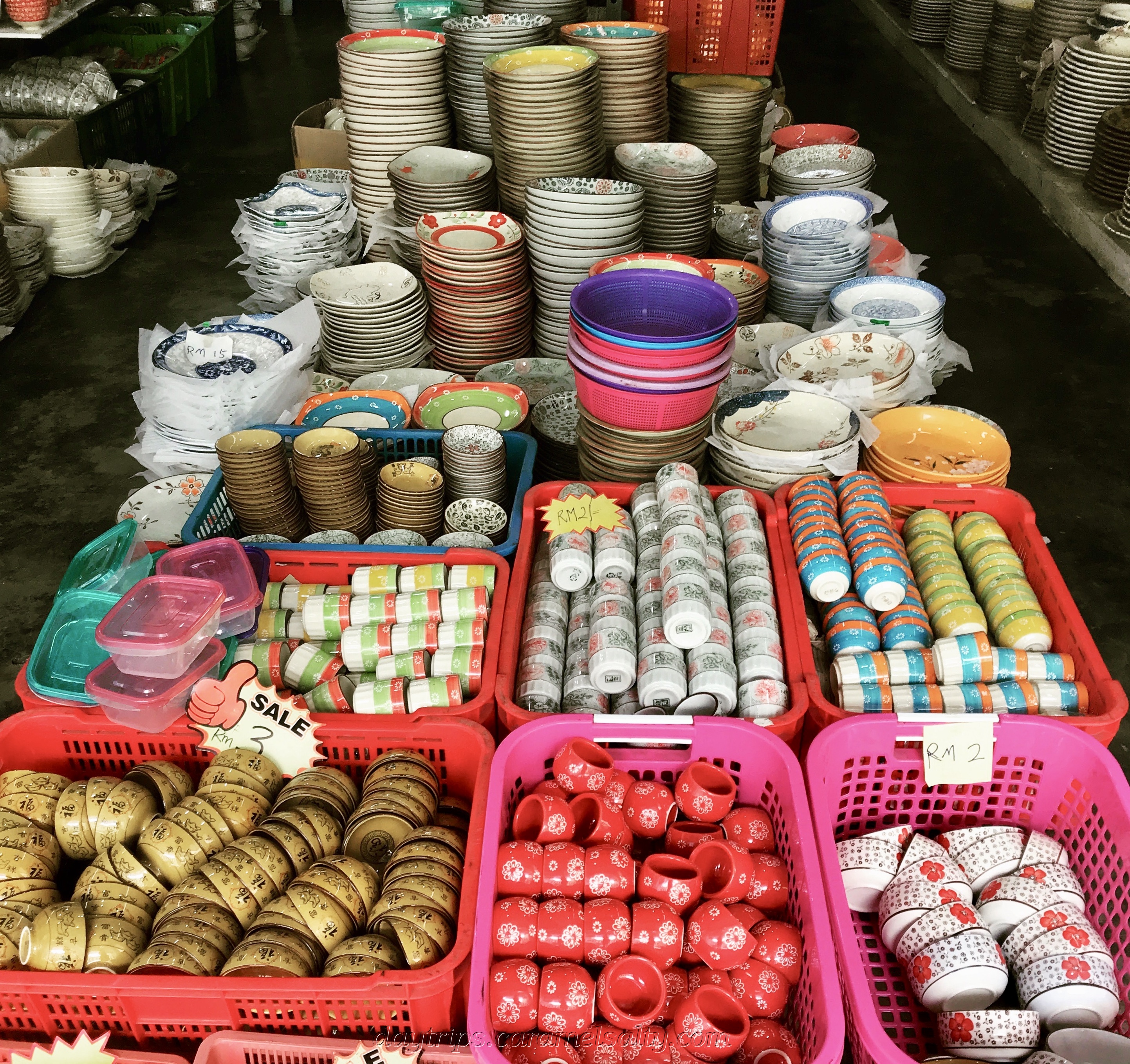 It can't get any more traditional than the old [11] wet market on Madras Lane next to the parking lot. Alternatively I find it by following the signs for [12] Big Mouth Bak Kut Teh from [13] Jalan Tun H S Lee. It's not for the faint hearted. Well fed rodents do stalk these narrow, stone corridors of fish and vegetable stalls. But it is incredibly atmospheric. A journey back to how vegetables and meat were sold before supermarkets with fridges arrived.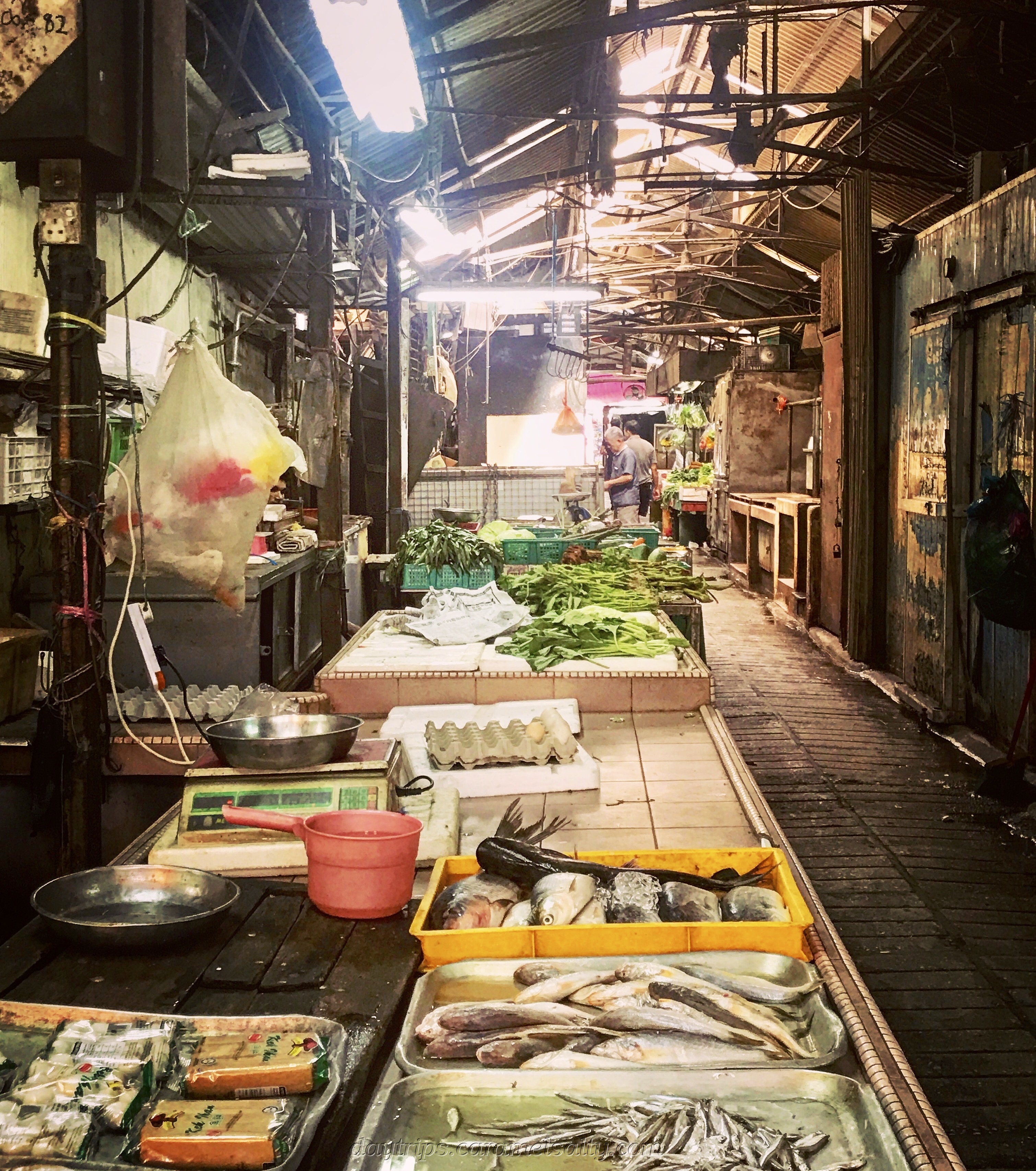 I am now in the heart of Chinatown. There is no need to strip off anymore. I am surrounded by century old shophouses. I've just visited a temple and a clan house. Now I'm stood by stalls of Chinese fayre steaming, frying or bubbling away. In this city of high-rises, plush restaurants and trendy bars, time has almost stood still in old Chinatown. And I don't want to leave….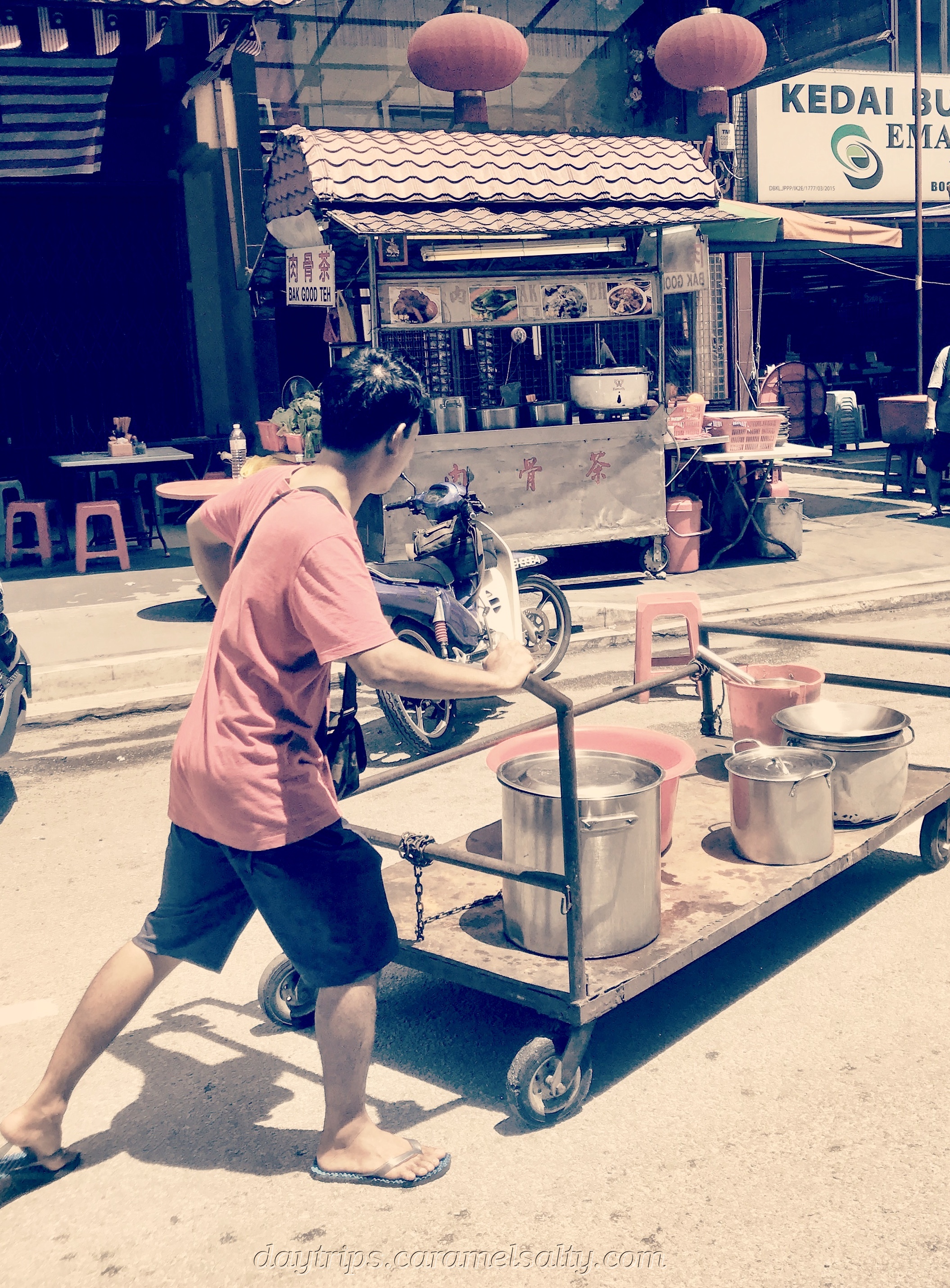 Other Related Blogs
Tips and Stuff Like That
From KL Sentral Station catch the monorail to Jalan Maharajalela Station. Alternatively catch the LRT to the more pleasant Pasar Seni station.
Kuala Lumpur Train Routes – map here.
Touch and Go Cards are accepted on all trains (cashless) and buses in Kuala Lumpur. These can be purchased at LRT Customer Services Kiosks. Credit can be topped up at LRT Customer Services Kiosk and supermarket outlets (e.g. Seven-Eleven, Mynews.com) for a small charge
Kuan Yin Temple (tourism website) – open daily, prayer times 12;30 – 13;45 to listen to the melodious chanting. Free
Chan See Shu Yuen Clan House (tourism website) – daily 08:00 – 18:00. Free. For email enquiries contact cssykl@gmail.com
Old China Cafe (website) – for food, desserts and drinks in 1920s surroundings.
Gurdwara Sahib Police Temple  (tourism website)- open daily from 09:00 a.m. Free