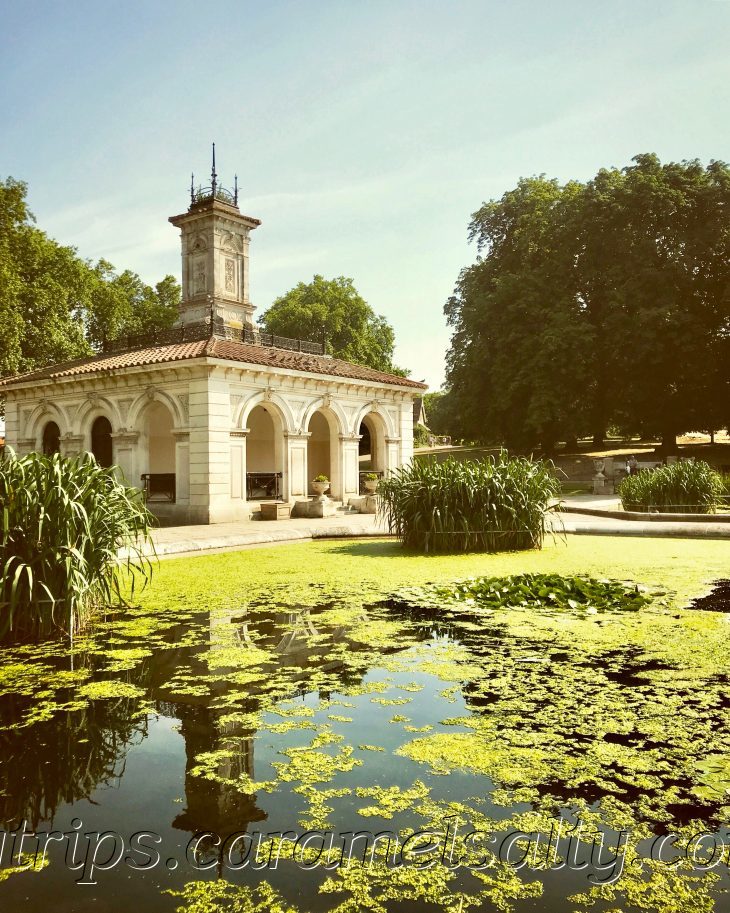 Kensington Palace Gardens – A Royal Garden Born From A Glorious Revolution
William the III of Orange sails over in 1688 with an armada 4 times larger than the Spanish one in 1588. A rather provocative entourage for one who has been invited to come and rule England by the English Parliament. But that's because he has to first overcome the Catholic James II, his father-in-law, who is currently King. And it's this Protestant Dutch stadtholder, and his English wife, Mary, who buy a villa in the village of Kensington and transform it into a royal residence.
Start of Day: Lancaster Gate Tube Station, Zone 1, London
Cost of Day Out: Moderate (££)
History Content: Moderate
It's because of Henry VIII that a deep-seated fear of popery sets in in 17th century England. Catholics can't vote, join the army, or become an MP. After William's Glorious Revolution, Catholics couldn't be King, a law only abolished as recently as 2015!! It's dear Henry too, who, in 1536, creates a park, but one with deers. The rising price of real estate must have scared the deers off to further afield. But the lofty trees still remain. In fact, up till the 19th century, Kensington was considered to be a rural leafy hamlet, with a single track road connecting it to the rowdy lot at Westminster.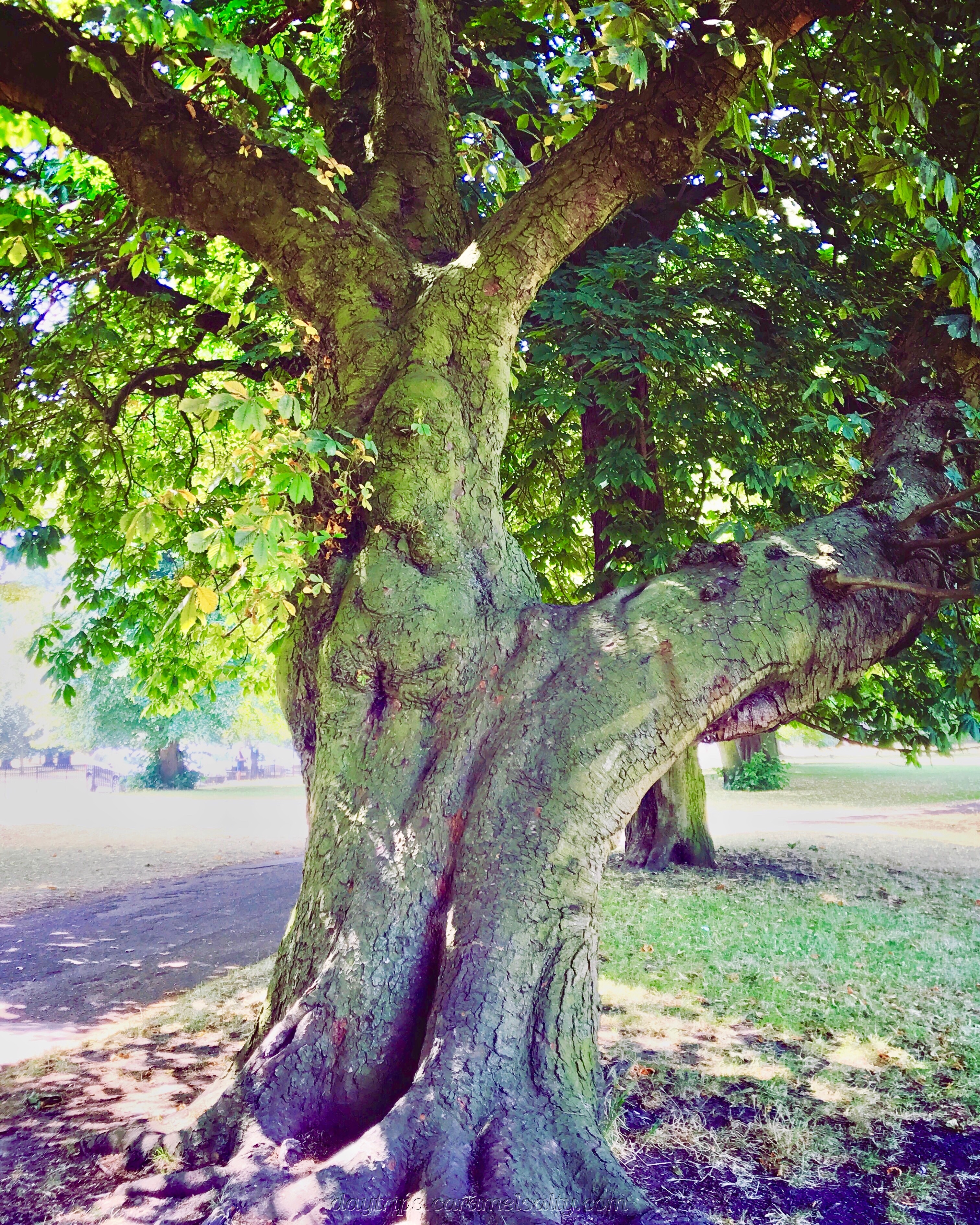 It's actually Mary who is invited to rule Britain, but she insists on doing this jointly with William, the only joint rule ever in the history of the British monarchy. William is asthmatic and the smoky, polluted Westminster doesn't suit him. Their official residence of Hampton Court is too far away to escape the grime. When Mary spies Nottinghill Manor in the vicinity of Holland Park, a makeover by Christopher Wren converts this into a royal residence for the Oranges.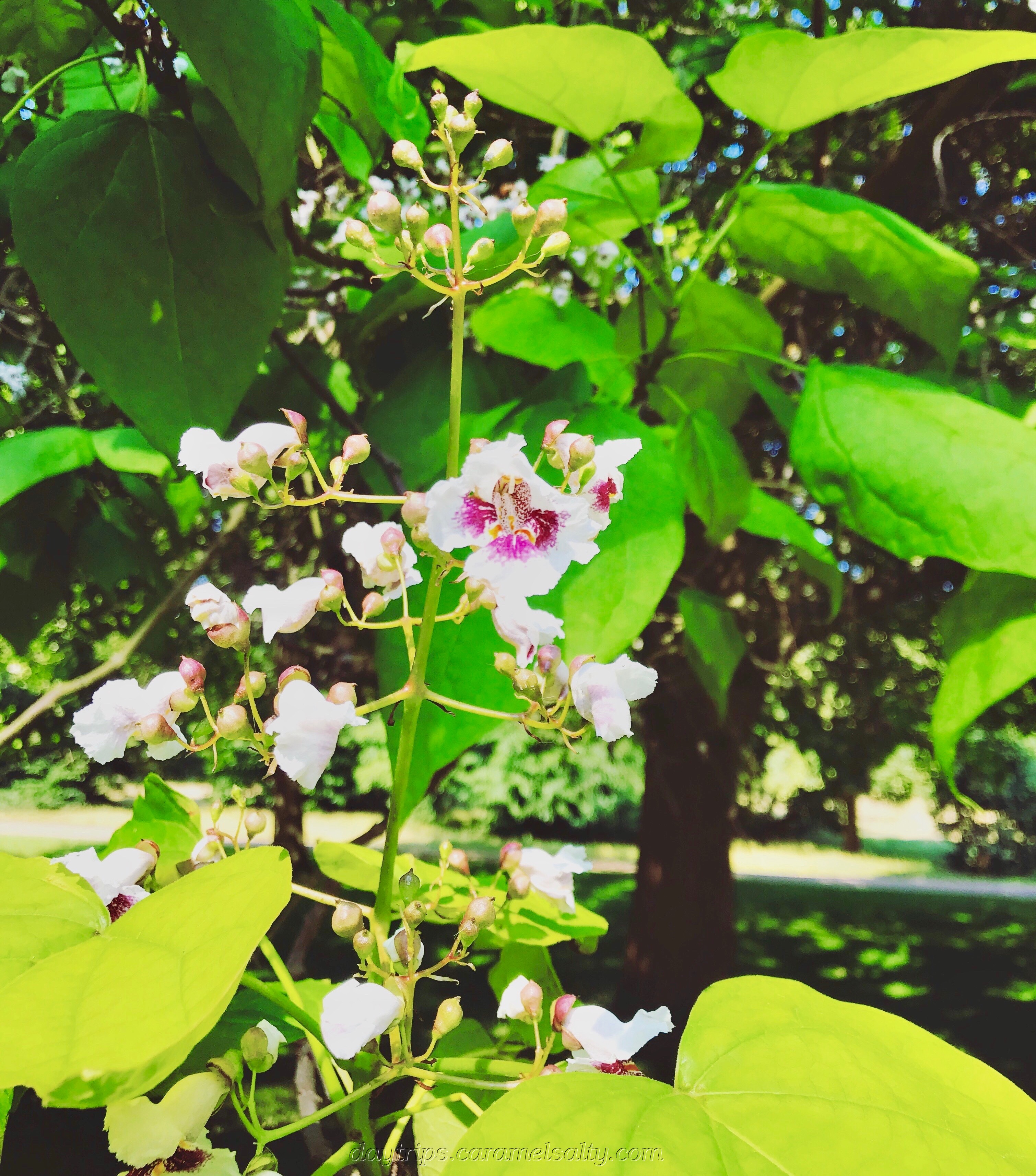 My favourite way into Kensington Palace Gardens is via the Italian Gardens from the direction of [1] Victoria Gate. On this morning, I was lucky enough to be accompanied by a rider and her clip clopping horses. Speaking of horses, that's how William meets his demise. A horse accident at Hampton Court, a broken collarbone, an ill-advised journey back to Kensington Palace and his poor health all result in his death a few days later at the Palace in 1704.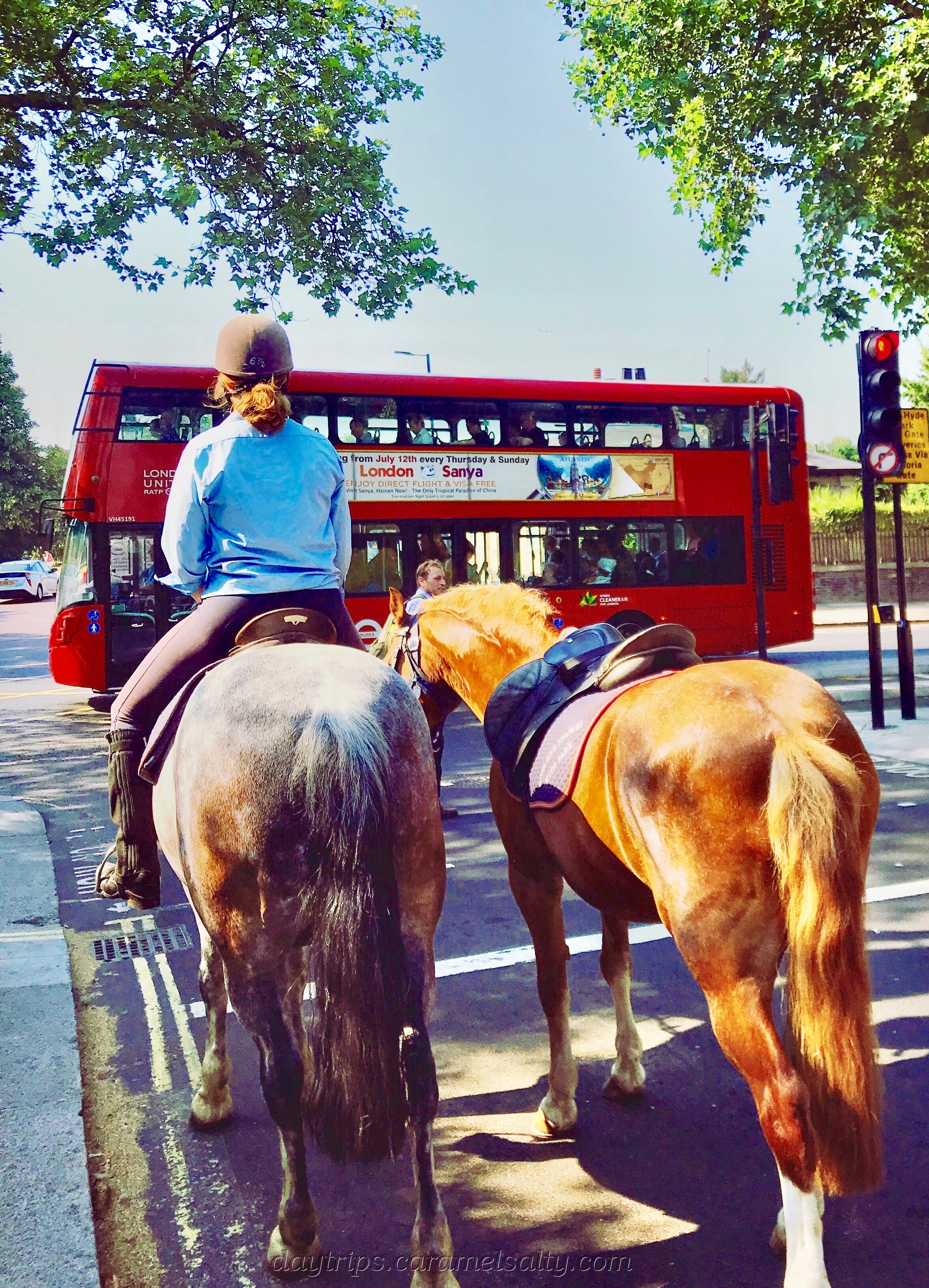 Horse and I part company at Victoria Gate. The horse turns left towards the Hyde Park manege, whilst I turn right, past the lodge which is the [2] Hyde Park Dog Cemetery. I walk downhill along a path lined with beautiful blooms being tended to by one of the many Royal Park gardeners. And once I go round the slight bend, I am treated to an elevated view of the [3] Italian Gardens.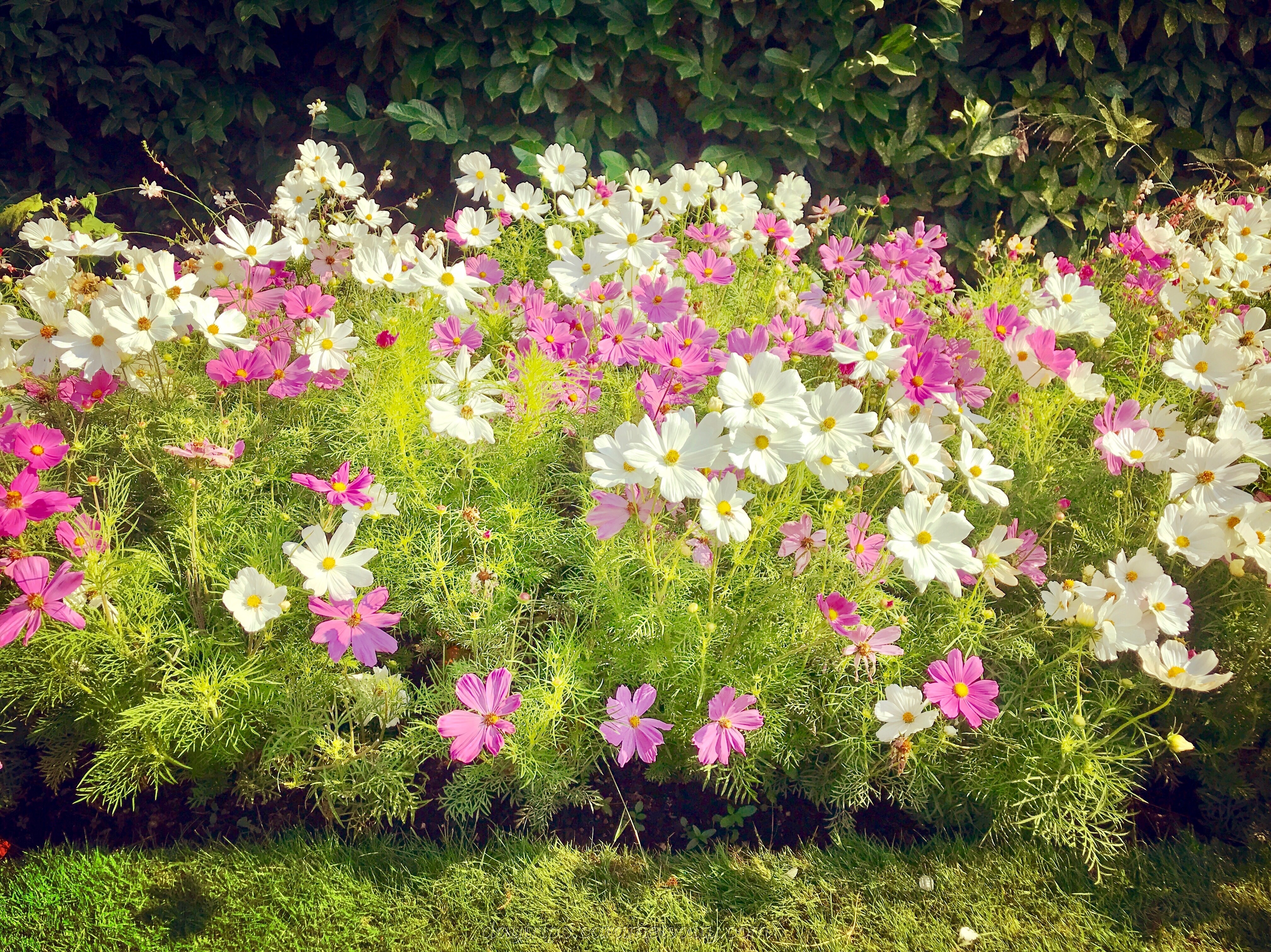 The beautiful layout of the garden's four basins with fountains, filled with waterlilies and purple loosestrife is my backdrop as I have a coffee on the terrace of the nearby cafe. And from this vantage point I also admire the cleverly disguised chimney in the pillar of the pump house roof, when it used to be an engine room pumping water round the ponds.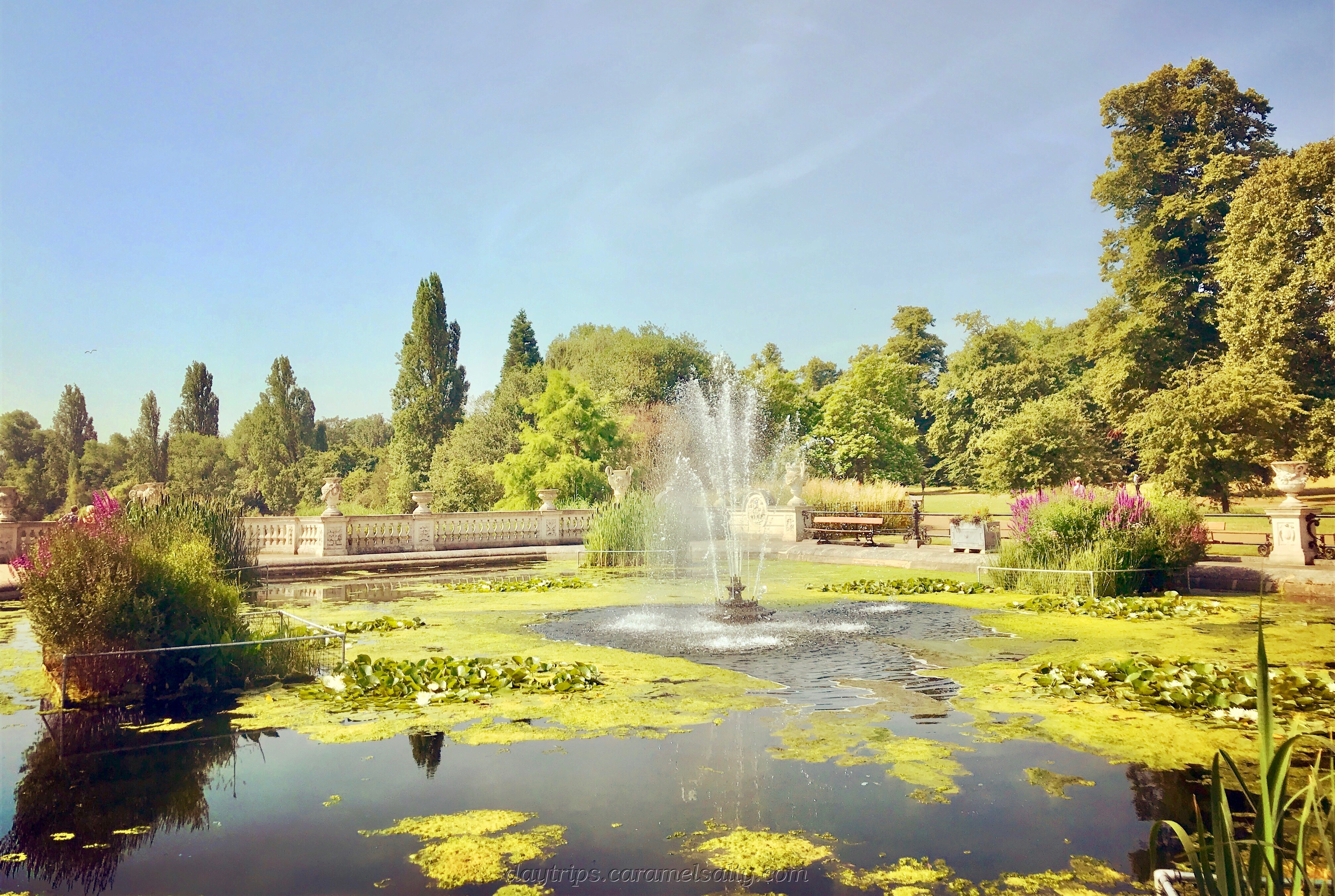 I wander round the gardens, with its stone white urns of many designs. I stare at the statue of Jenner, inventor of the smallpox vaccine in that famous experiment on a young boy. Little do I know that smallpox rears its in my story later. Before I leave the Italian Gardens, I take in one of my favourite views of London, [4] Long Water from the end of the Italian Gardens. A deep indigo blue on this hot summer morning, the view is graced by a fountain and statues with urns that do a remarkable job of filling up the lake.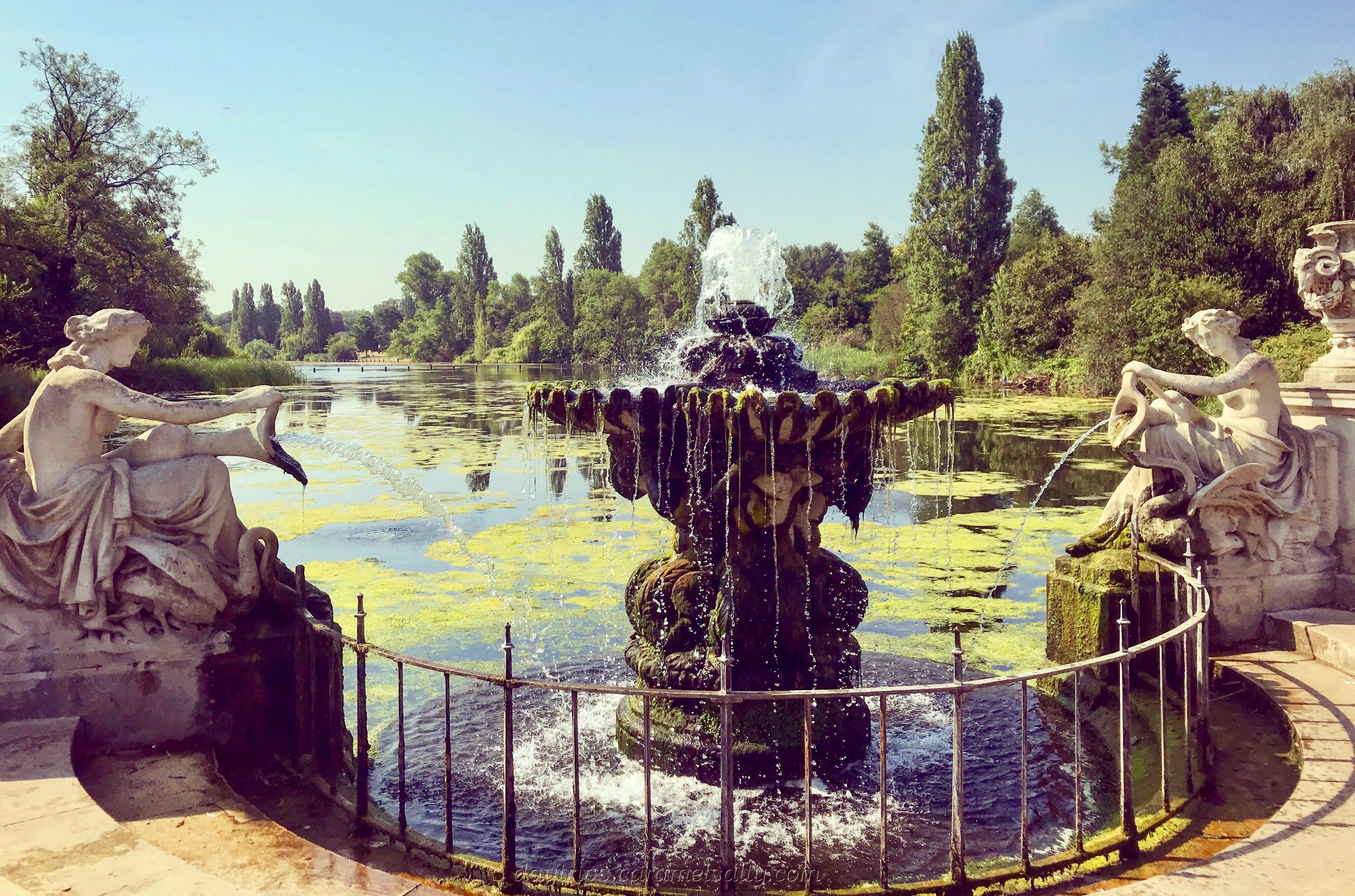 I take the foot path to the right of Long Water, along oaks and common lime trees. The loud and shrill squawking I can hear can only be that of parakeets, a non native bird which has thrived in England since it was brought over. Despite the warning not to feed the birds, tourists insist on standing under the trees holding out treats to attract these now emboldened birds to land on them.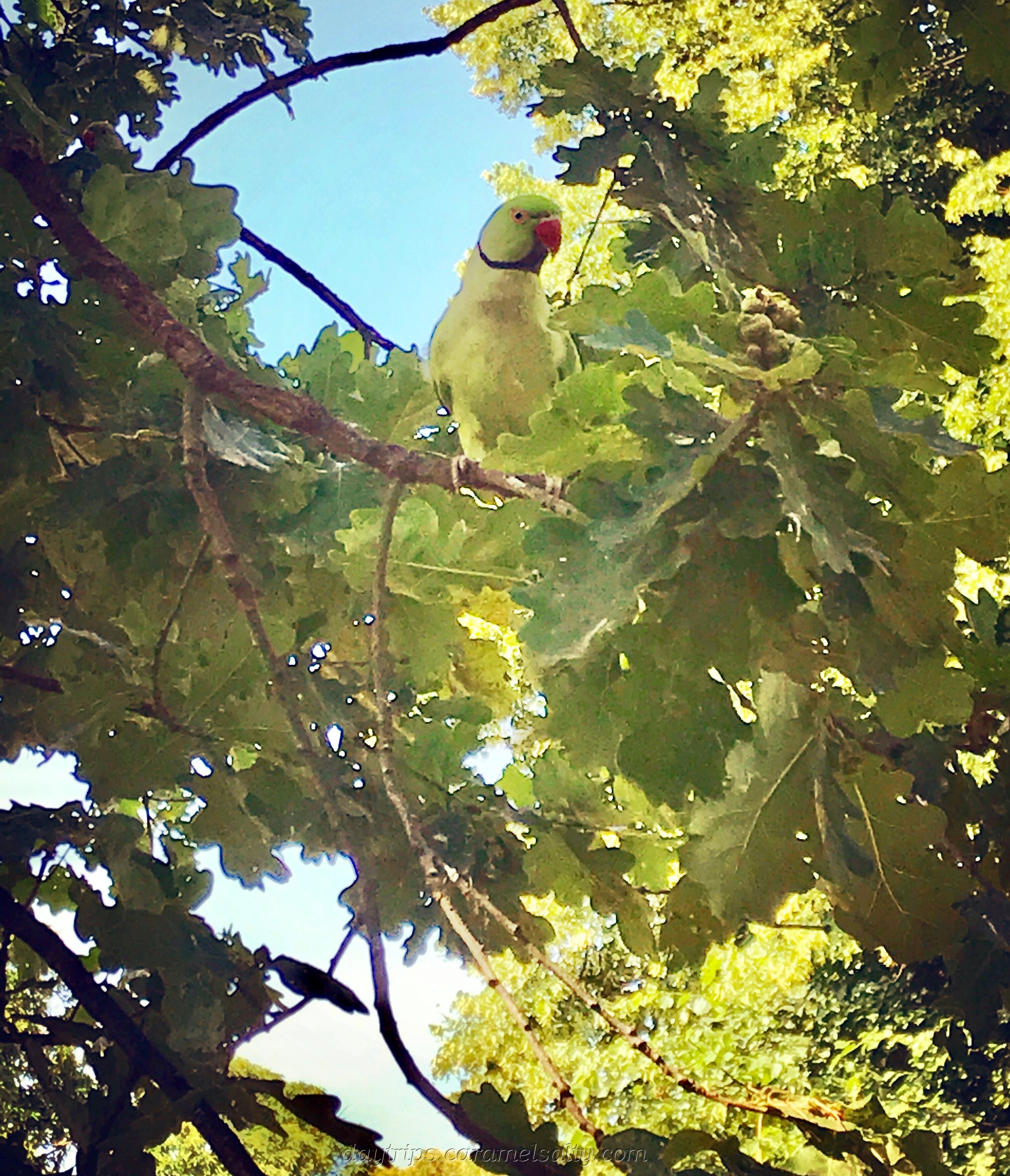 No park is ever complete without a stunning Henry Moore. Titled [5] "The Bone", as it does look like a set of hip bones, the larger than life sculpture sits on the other side of the lake. It exhibited once upon a time at the Serpentine Gallery, which is where I'm heading to. I arrive at [6] West Carriage Drive, which marks the border between Long Water and the Serpentine. There are no visible stairs. So it's either a swim across or a wish for magical steps back at the [7] Peter Pan statue I went past a while ago.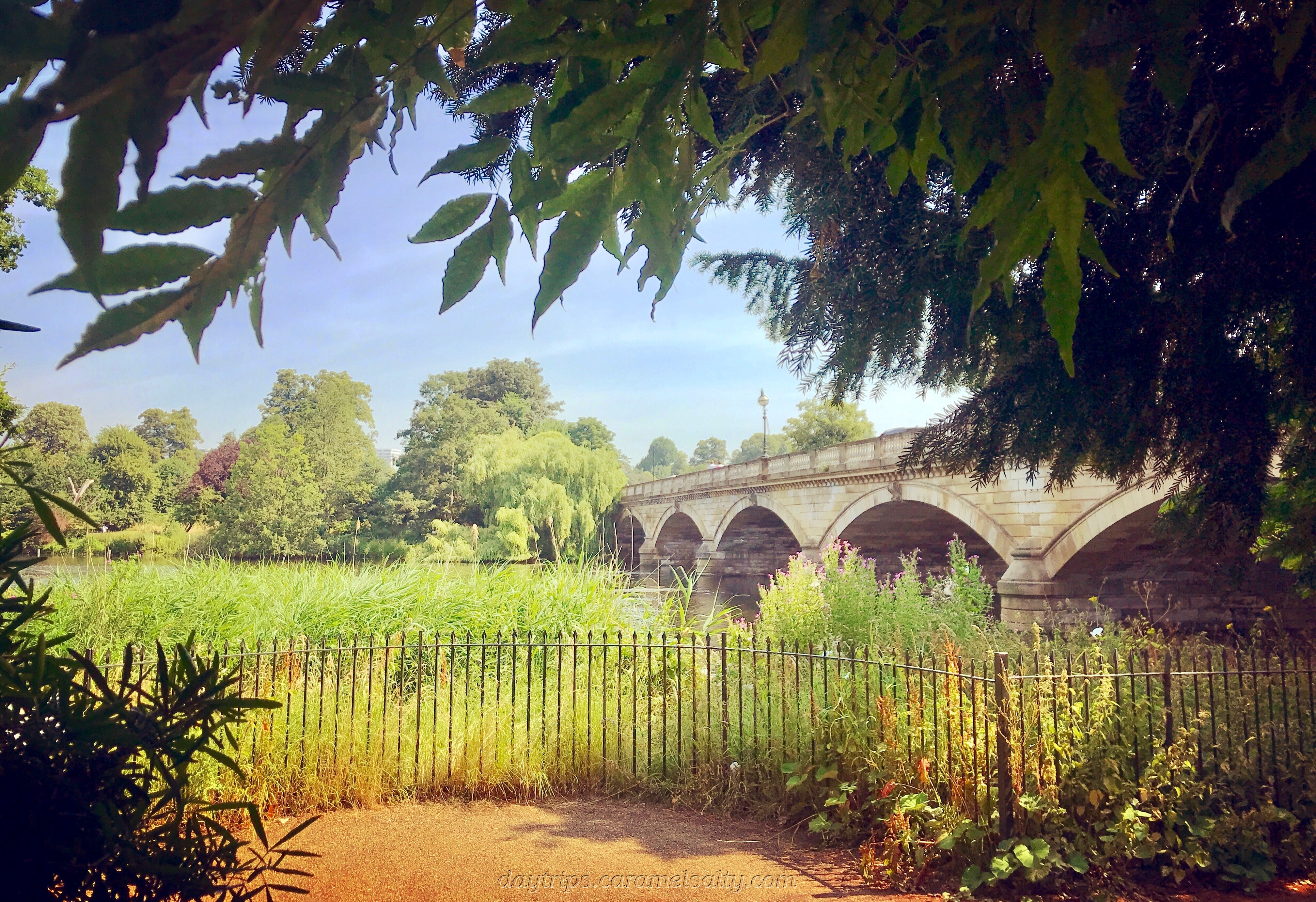 Walking under the bridge, I come across the [8] Serenity Sculpture. And just beyond it the [9] Diana Playground Memorial Fountain, which is actually a shallow circular stone brook, that gurgles and bubbles and flows with boundless energy. Today it's also full of soaked-to-the-skin toddlers accompanied by trying not to get soaked-to-the skin parents, enjoying a splash about on a hot summer's day. And in this playground, I find the exit to West Carriage Drive.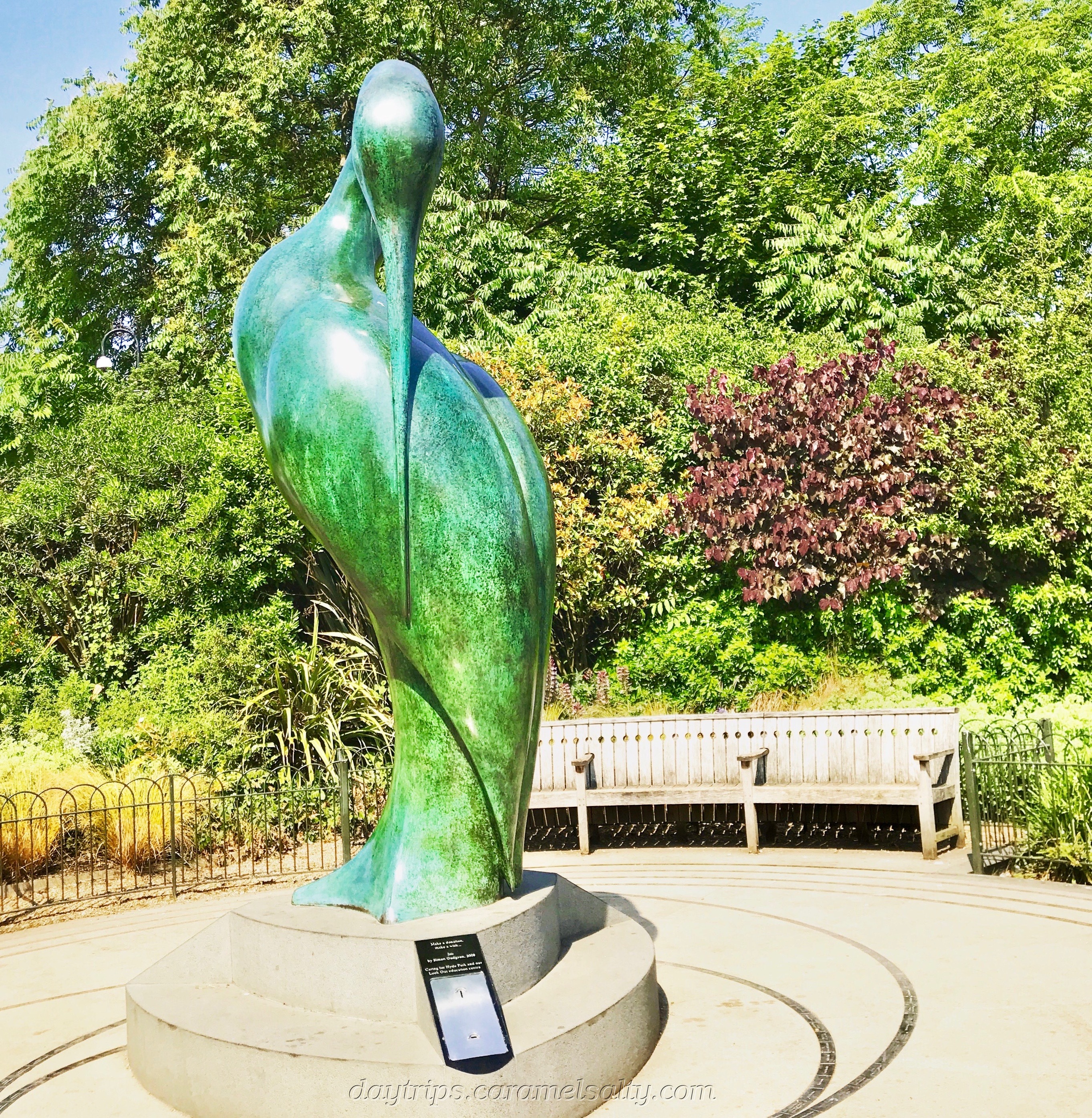 Soon I'm at the[10] Serpentine Sackler Gallery. It has been transformed by a white, billowing, wave-like extension by Zaha Hadid. I must admit that it kind of swallows up the former humble brick gunpowder store (1805) that houses the original gallery. It's not everybody's cup of tea. But I had one in there anyway, a nice cup of mint tea, in the light airy restaurant. And my visit to the other [11] Serpentine Gallery helps to solve a mystery.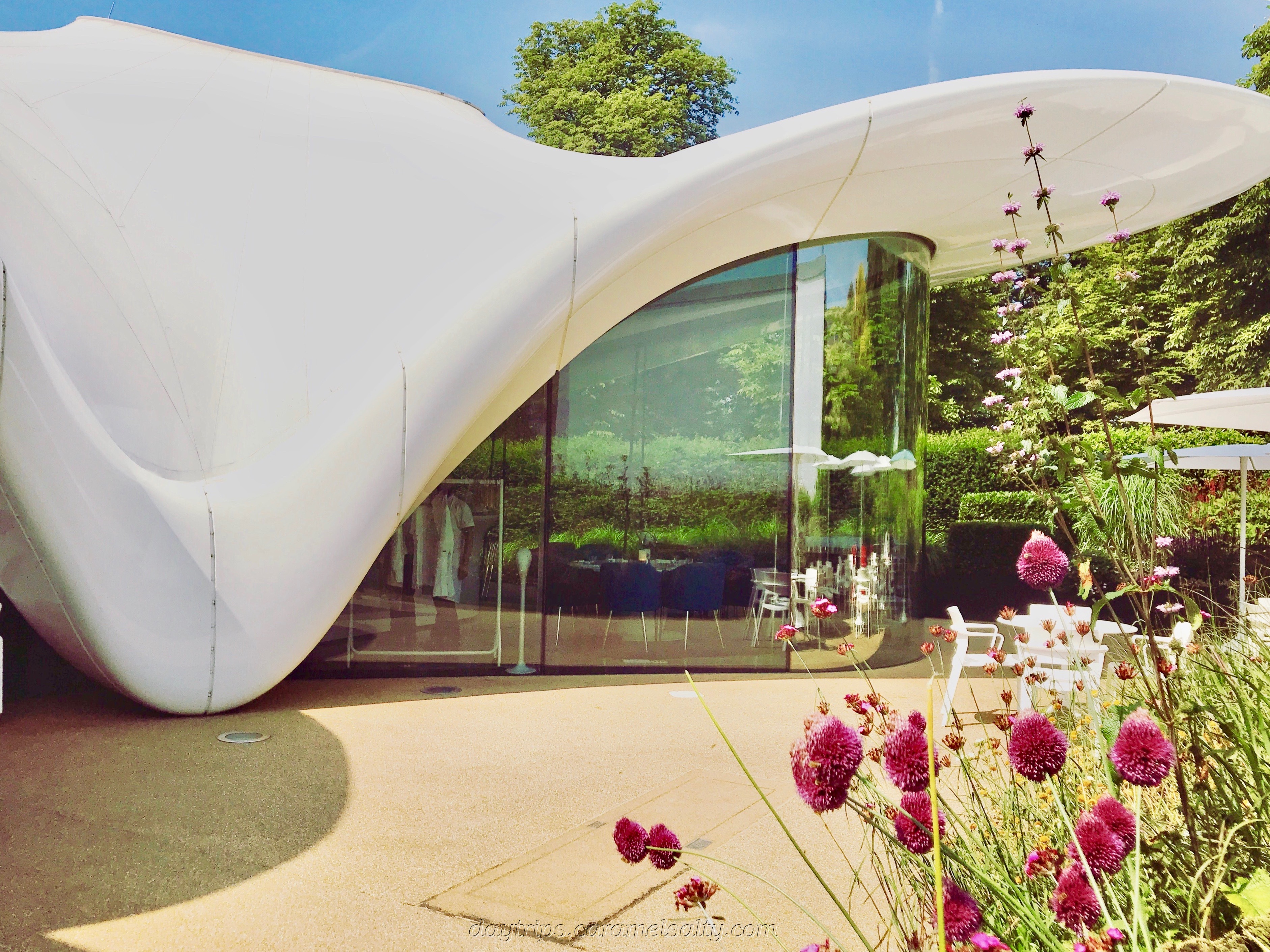 Back at the [12] Serpentine Lake, I had spotted what I thought was an incomplete gigantic pyramid, without the pointy top. I'm to discover that this floating trapezium, the more succinct reference for a non pointy pyramid shape, is part of an exhibition at the Sackler by Christo and Jean Claude (who are they?) who enjoy visually transforming urban and rural landscape. And hence the intrigue of the red and blue barrels installation is explained.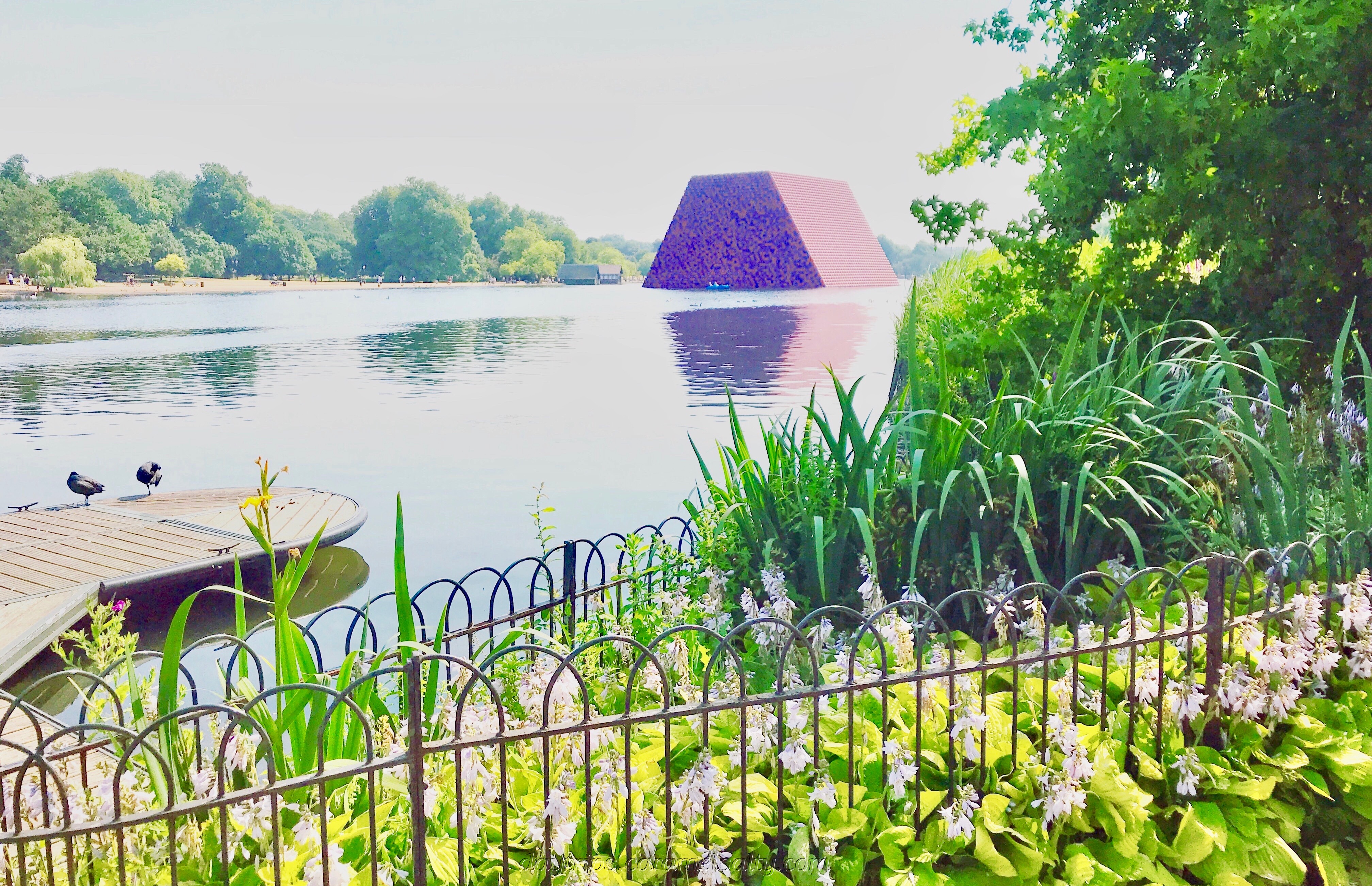 And now to Kensington Palace itself, where a Dutch man who led the Glorious Revolution and his beloved wife make it a fashionable royal house in 1689. To think that for all my endeavours to find a Dutch connection in my Holland Park blog , it was lying under my nose at Kensington Palace all this time. This revolution is also known as the Bloodless Revolution. Not to be confused with the vegetarian movement, it was actually not as bloodless as it suggests. Bloody battles were fought in Ireland and Scotland, and till today William is revered in those parts of England in the annual Orange Marches.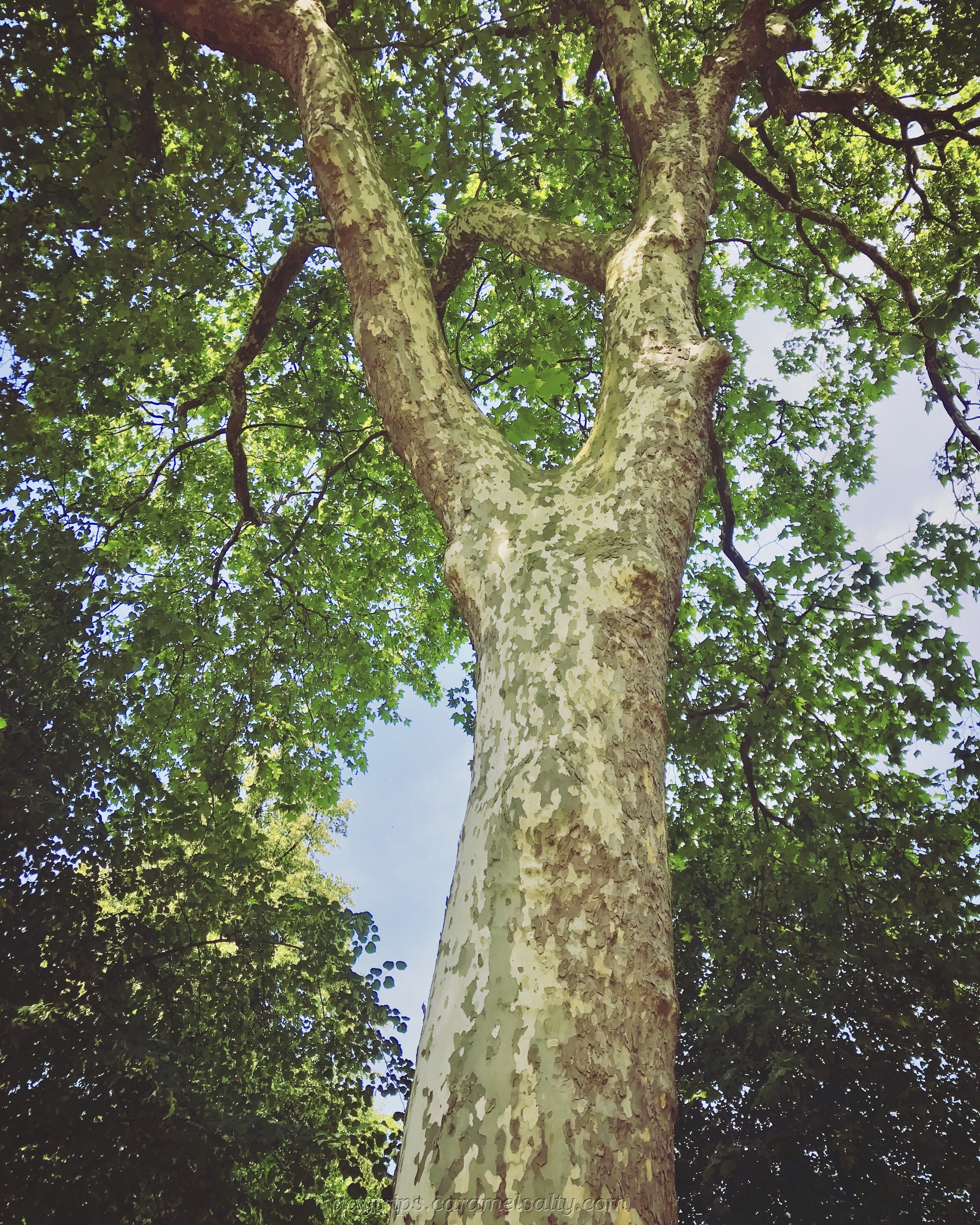 Not everyone thought highly of William. James the II's supporters, on hearing of William's death when, his horse Sorrell tripped over that mole hill at Hampton Court, apparently raised a toast to "the little gentleman in the black velvet waistcoat". And so the Accidental Revolution, it's other monicker, ends with the man who conducted it, dying in one. Was it as Reluctant a Revolution as it is sometimes called? Who knows. But there are certainly some reluctant princesses in my story this afternoon.
Related Blogs

Kensington Palace – A Carousel of Kings and Queens – where I continue this walk to Kensington Palace.
How to Get to Kensington Palace Gardens

Tube Map and City Mapper are free apps that provide London maps, route planner and train/ bus times from your nearest stop.
Transport for London is cashless. Only Oyster Cards, purchased at stations, or contactless cards are acceptable.
Kensington Palace Gardens ( Royal Parks Website) – open daily dawn to dusk. Free.
Hyde Park Dog Cemetery  – contact the Royal Parks for advance private group viewings. Entrance Fee applies. Or just peer through the railings like I did.
Serpentine Sackler Gallery & Serpentine Gallery  (website) – open daily in the summer. Free.