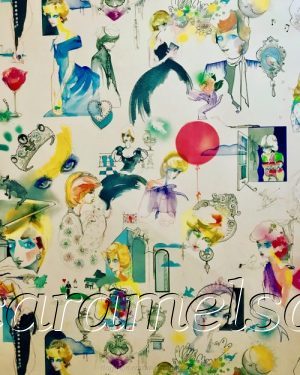 Kensington Palace – A Carousel Of Kings and Queens
There are many movies and stories about the second longest reigning British monarch. She becomes Empress of India, may or may not have become Mrs. Brown, controversially befriends Abdul Karim, introduces the Victoria Cross for bravery during the Crimean War and survives 7 assassination attempts. She builds Balmoral Castle, has 9 children, carries the haemophilia gene which, through marriage, spreads to the European Royals, with dire consequences for the Russian royalty who turned to Rasputin for help. But it is her beloved Albert for whom she builds an ever lasting [1] memorial to.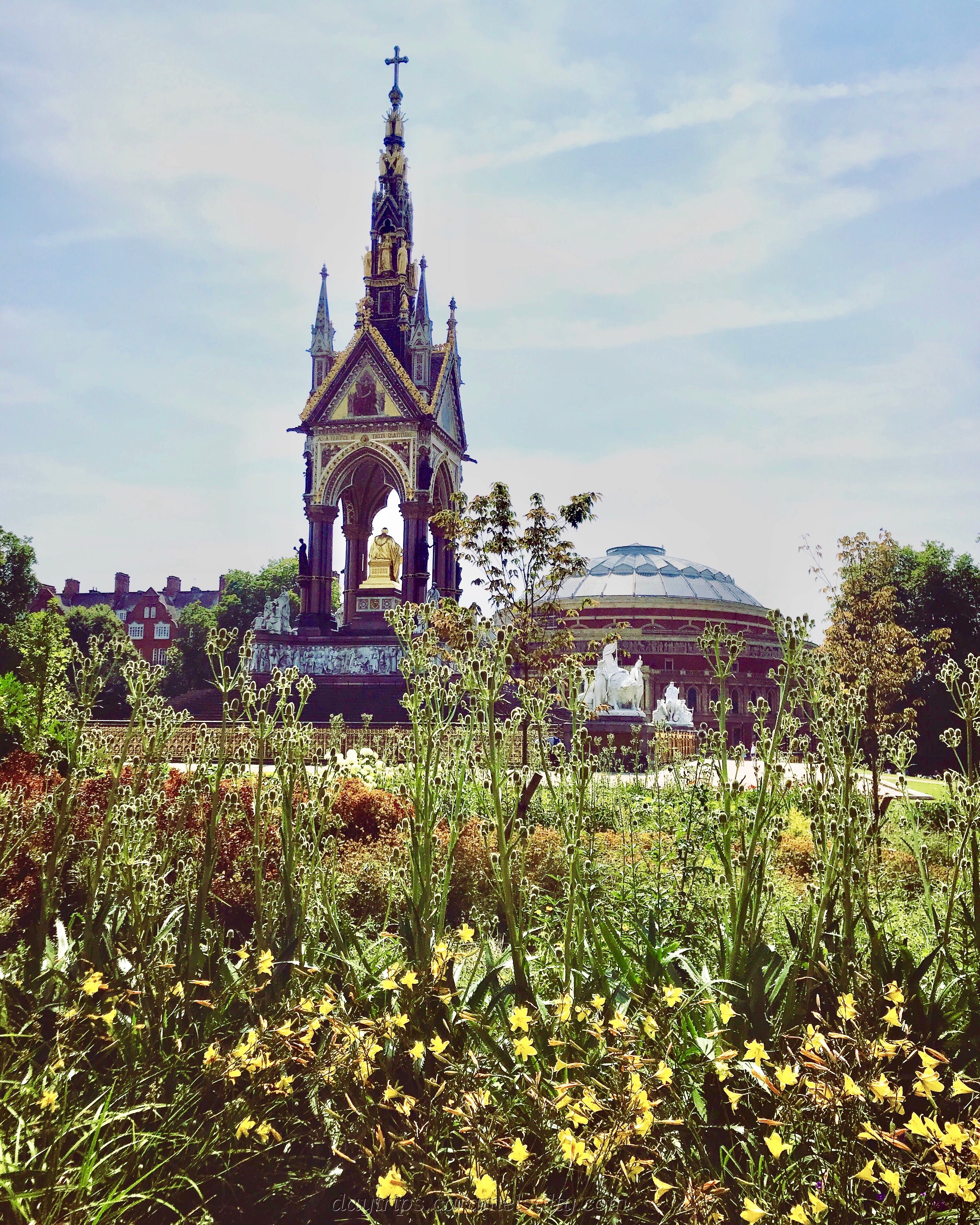 Queen Victoria, born in 1819 at Kensington Palace, spends her childhood here. I think she may have been delighted in moving out to Buckingham Palace in 1837 when she is appointed Queen. Her childhood at Kensington sounds dreadful. Her father dies when she was only 8 months old. Her mother is then heavily influenced by a man named John Conroy (who is he?) who brings Victoria up under the "Kensington" system.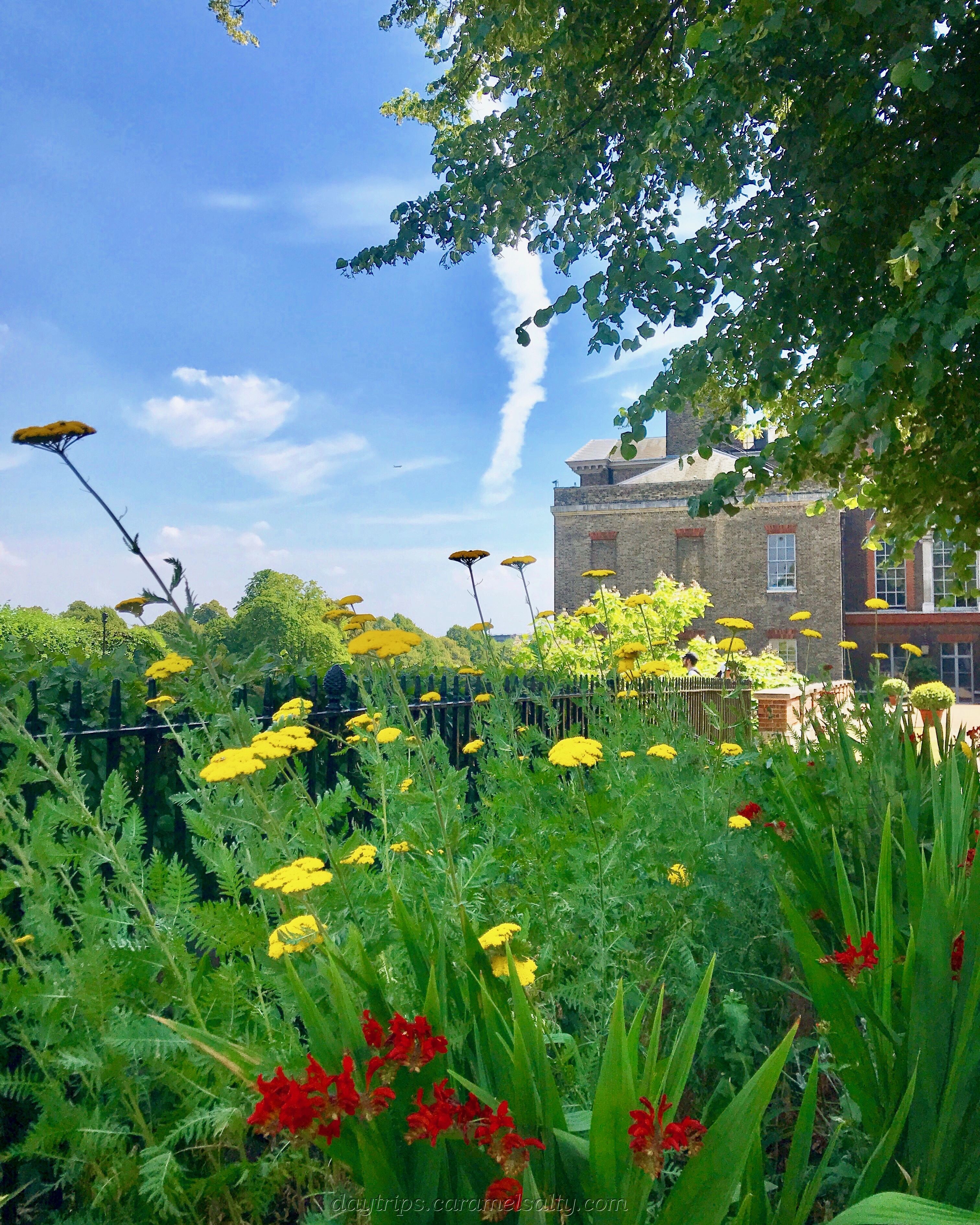 The child Victoria, under the very watchful eye of John Conroy, is not allowed to spend a moment without anyone and not allowed out. She even sleeps in her mother's room. When she becomes Queen, she asks for an hour to be alone. This is a luxury for her. And then she banishes John Conroy from her apartments, moves her bed out from her mother's room and evicts her mother from the palace. And then rules over one of the largest Empires ever in history and a rapidly changing Great Britain.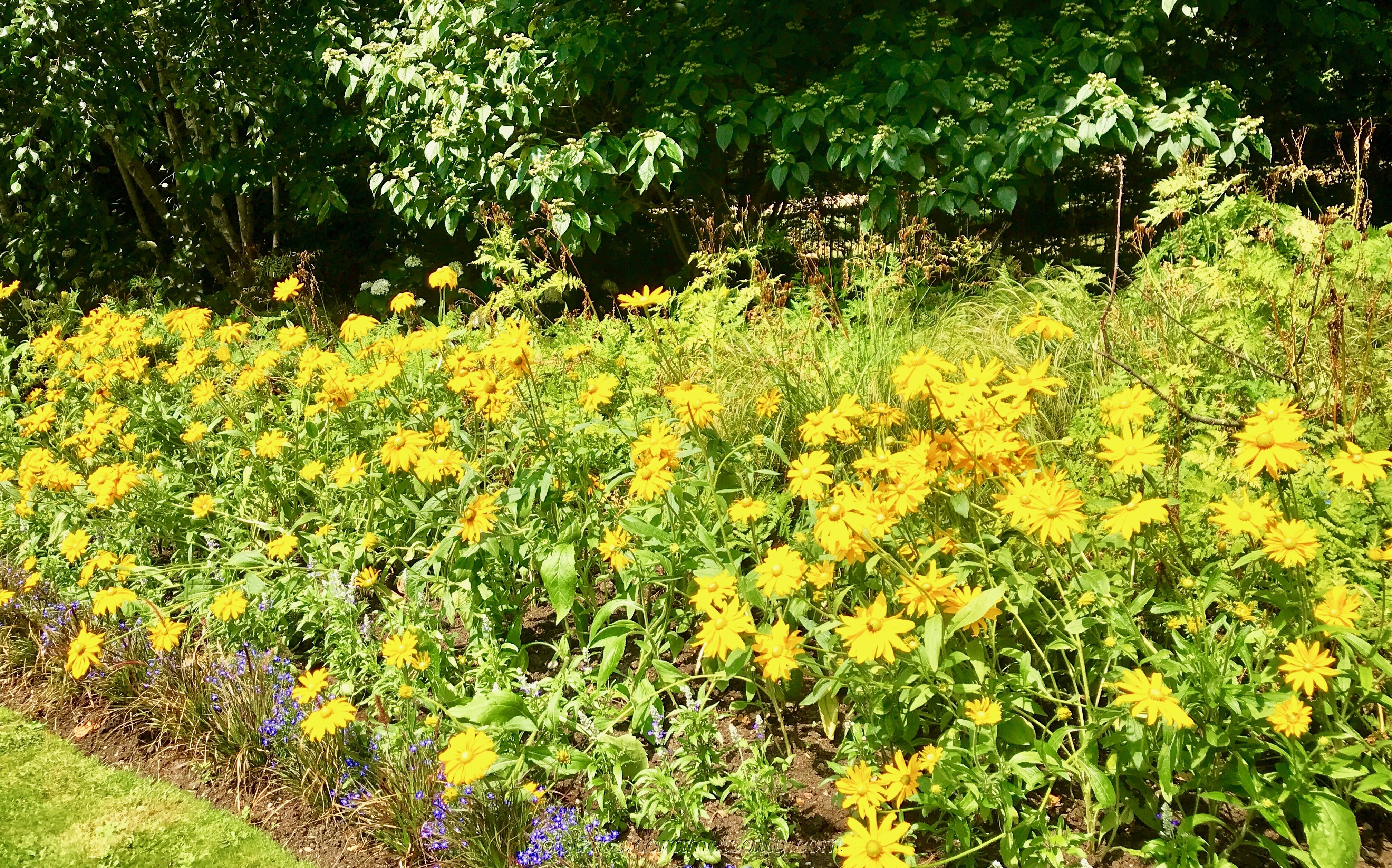 Victoria was smitten with Albert. As custom dictated, it's Victoria who proposes to Albert. However everything I read about Victoria points to a reluctant mother, and also a severe mother.  Her artistic, free-spirited daughter Princess Louise does not tow the Royal household line. With a colourful string of affairs and refusing to be married off to a European Royal, Princess Louise is responsible for the flattering [3] statue of Queen Victoria at Kensington Palace, although some say the white stone also represents the cold heartedness of the Queen to her children.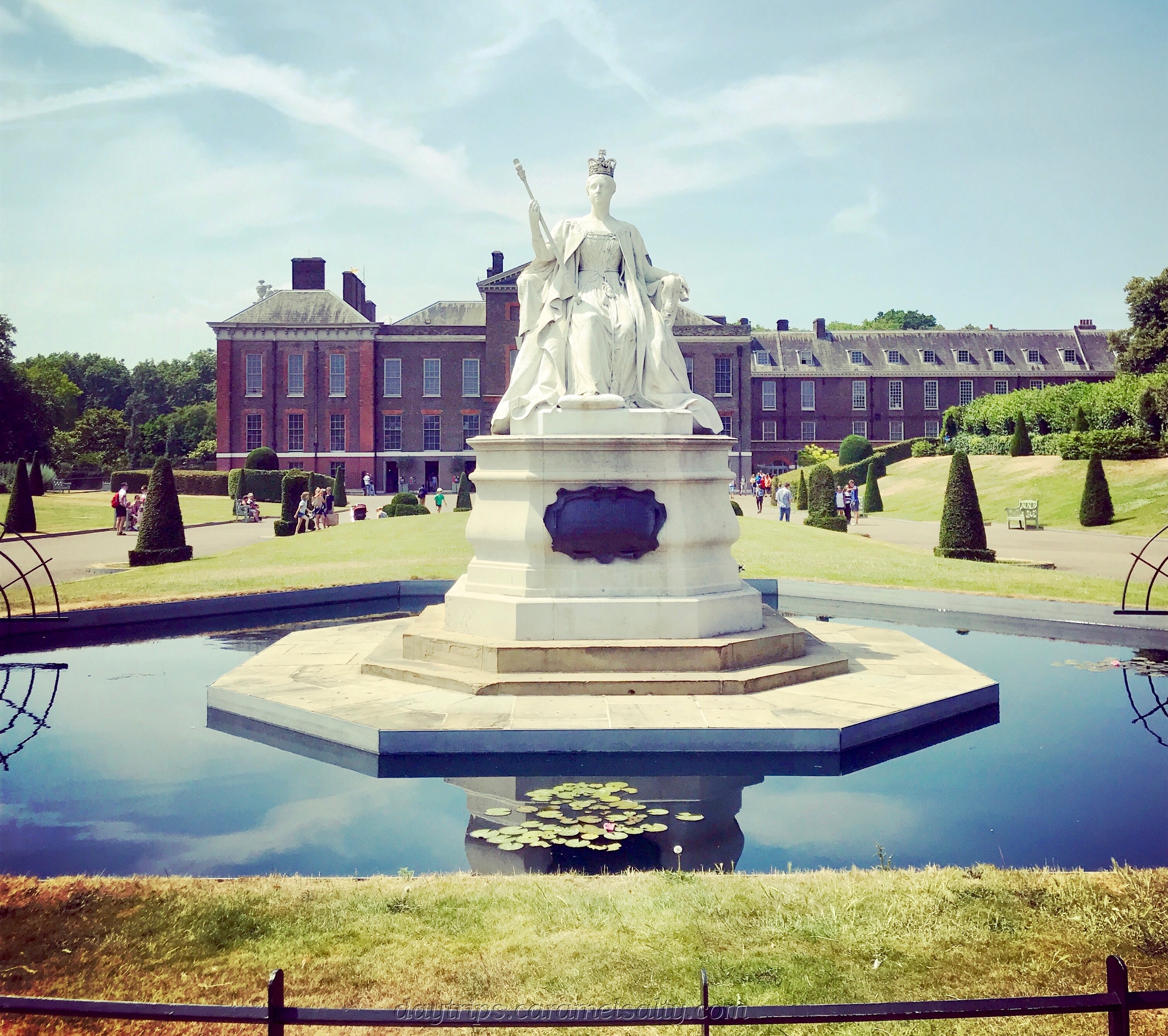 [4] Kensington Palace was originally built by Queen Mary, who buys this property for her asthmatic husband, William III. 4 years later, Mary discovers a rash on her arm and soon after, dies of smallpox in 1694. The inconsolable William III, faints at her bedside. This disease has robbed him twice, as his father also died from small pox before William was born. Jenner's statue, which lies on the other side of Kensington Palace in the Italian Gardens, is a poignant reminder of his discovery almost a 100 years too late for Mary.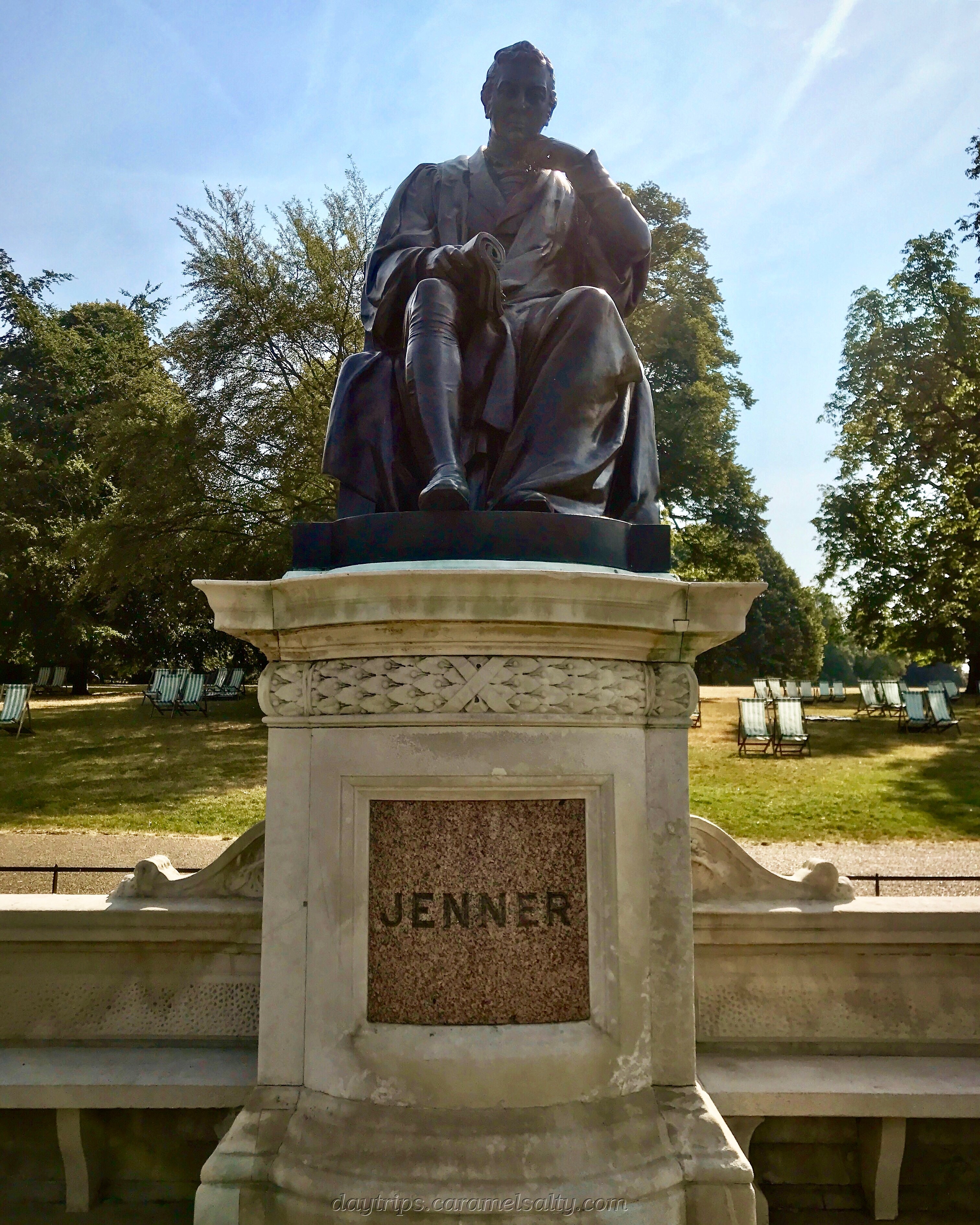 When the childless William dies in 1702, his sister-in-law becomes Queen Anne of England. I know Anne rather intimately now, as I've covered much of her life story on my day out at Blenheim. Anne, a great supporter of the union, forms what we know today as Great Britain, the union of England and Scotland. And when Anne, despite her 17 pregnancies, dies with no heir, the monarchy transfers to the Georges of Hanover.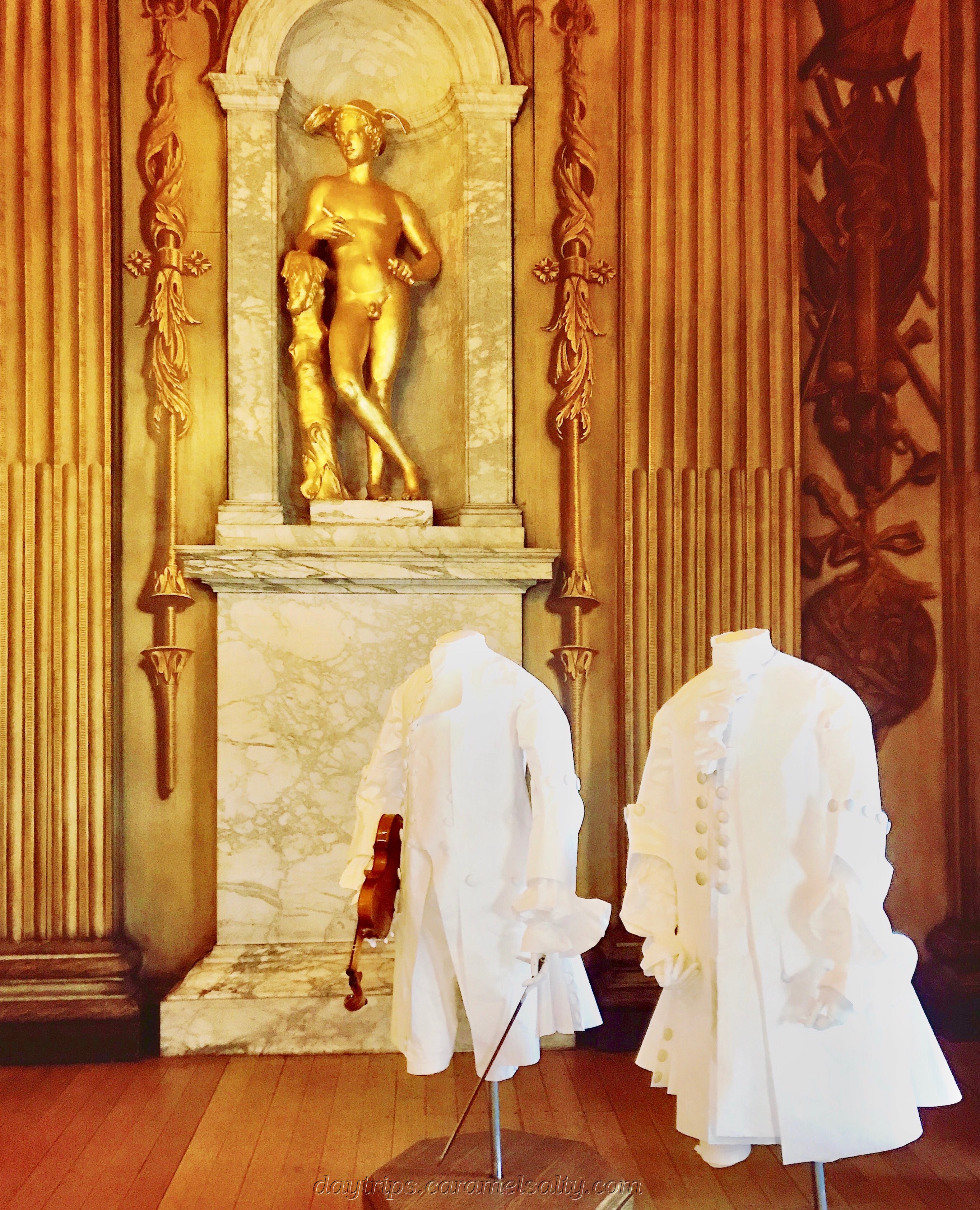 George the First couldn't speak English. But more shocking than this was the treatment of his wife, and possible implications in the murder of his wife's lover whom she was about to elope with. There is no love lost between George I and his son George II. George II never forgives his father for separating him from his mother and imprisoning her in a German palace to live the rest of her 30 years away from her children and society.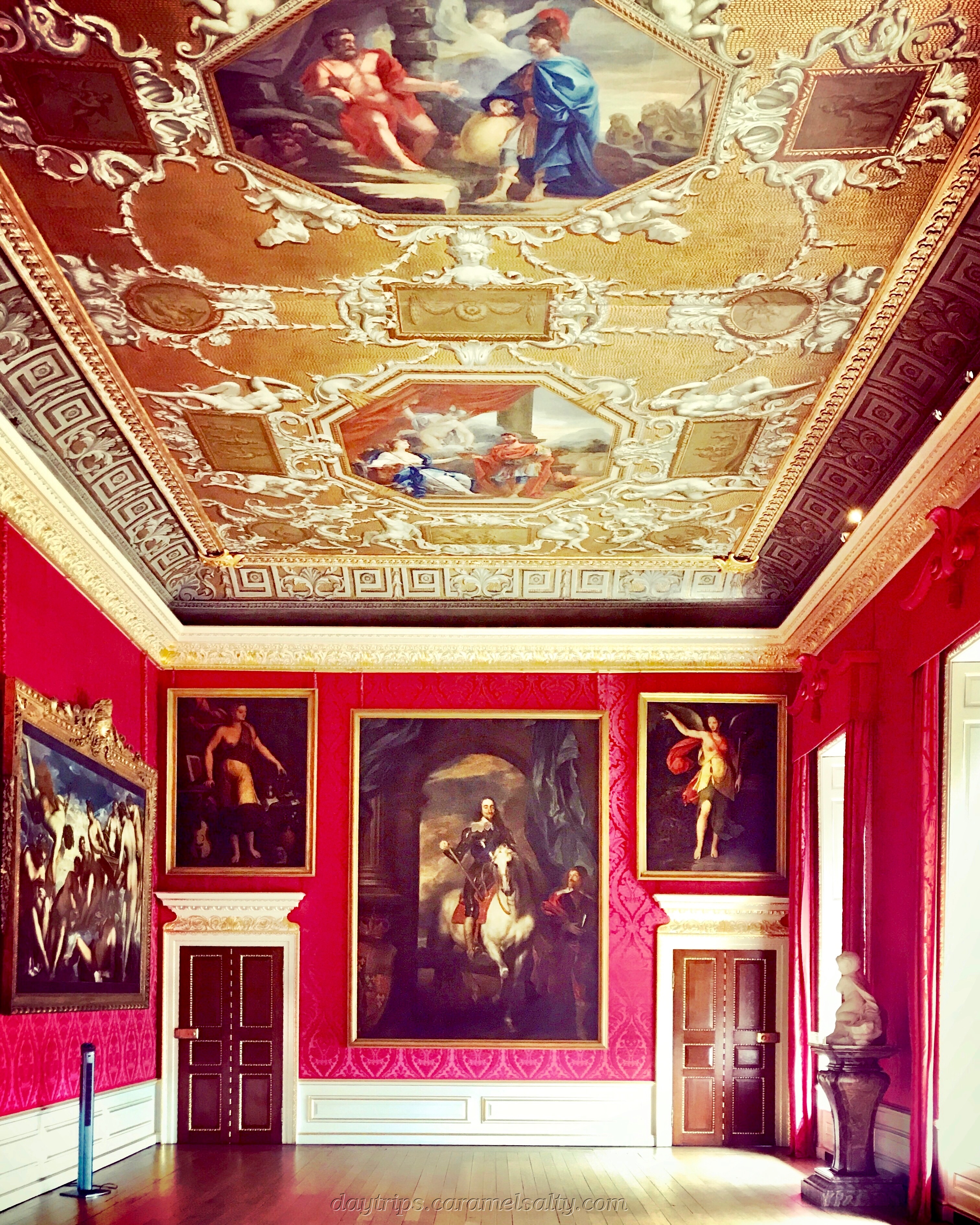 When George II ascends the throne in 1727, it is suggested that it's actually his wife, Queen Caroline, who is running the show. By all accounts, Queen Caroline is a very intelligent and a widely read woman. However both George and Caroline have a difficult relationship with their eldest son, who is a womanizer and runs up huge debts. They also have a difficult relationship with George I, who yet again, locks them up in St. James Palace over an argument about godparents. Royal families, eh ?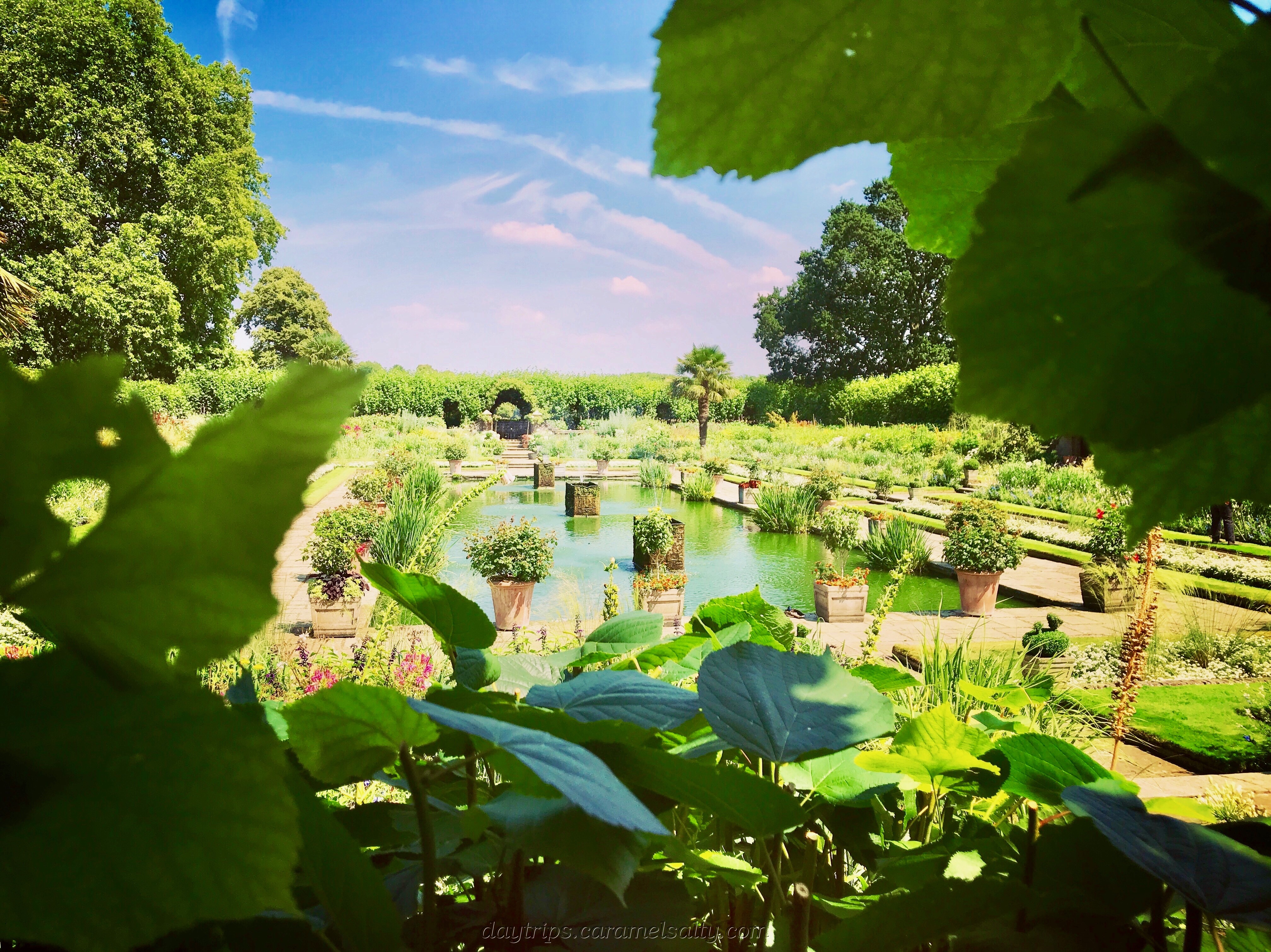 George III becomes King in 1760. He has also has a film made about him – The Madness of King George. Unlike his predecessors, this George is born and bred in England. Yes, he did lose America in 1778.  And yes, he starts to display signs of a mental illness in the same year. When his mental state deteriorates after the death of his favourite daughter Princess Amelie, he is eventually kept in seclusion in Windsor Castle from 1811. But he manages to leave behind a law still applicable to the current Royals like William and Harry. When he suspects that his brother has married the illegitimate daughter of one of his political opponents, he pushes through a law which requires the Sovereign to approve the marriage of any member of the Royal Family.
Speaking of William and Harry, Kensington Palace today is a place of pilgrimage for the fans of their mother, Diana, Princess of Wales. During my walk around RAF Northolt in Harrow, I remarked that that was Diana's last journey, when her body was flown back from Paris in 1997. But actually her last journey was from Kensington Palace, where her funeral cortege started from. Diana's death is one of those moments in life, where many still remember where they were when the story first broke. Followed by the many conspiracy theories.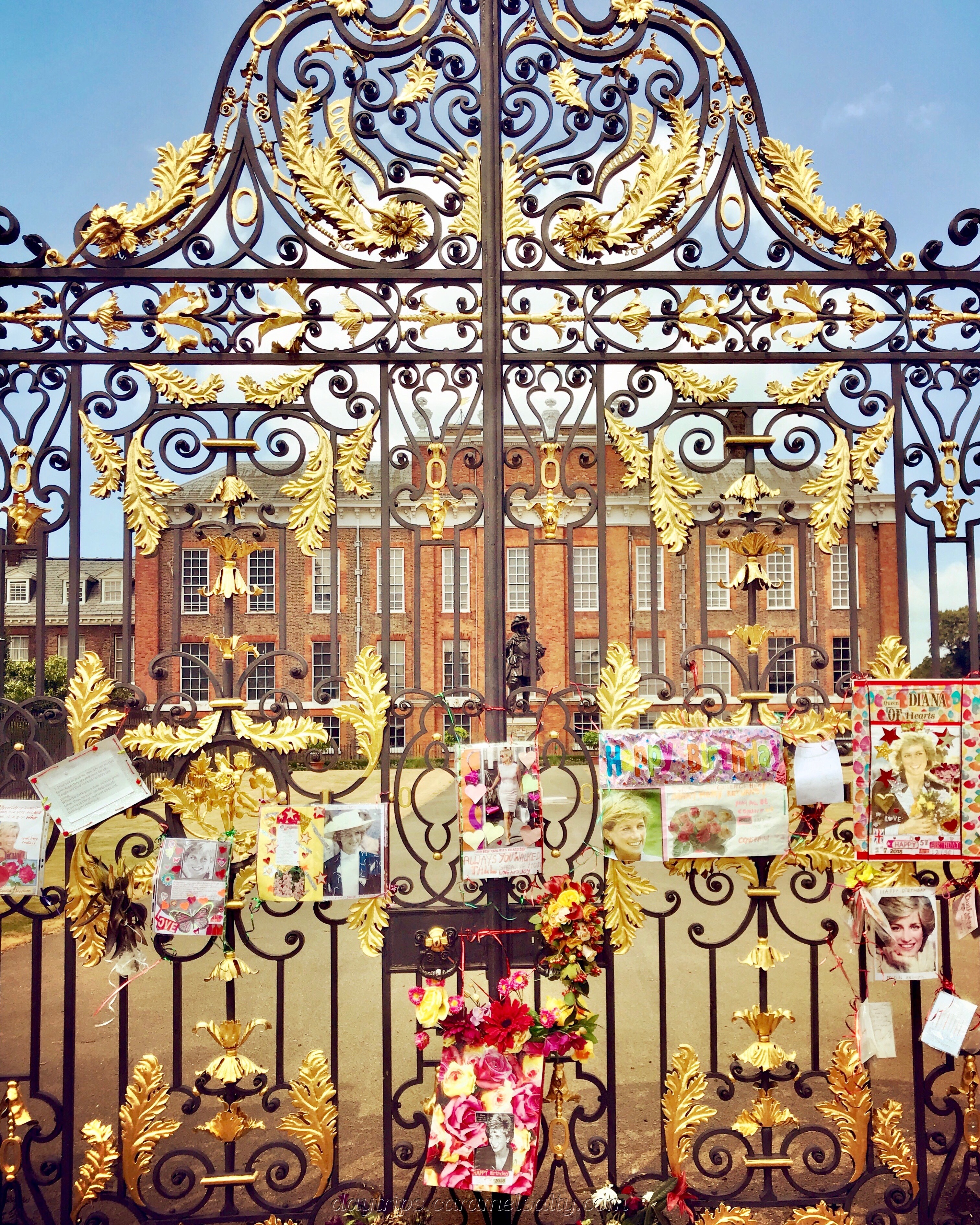 Princess Louise, Victoria's daughter, and Diana strike me as being very similar personalities. Although one was born into Royalty, and the other married into it, they were both free spirits who broke quite a few royal protocols. The [7] exhibition of Diana's dresses included in the entrance ticket to Kensington Palace is a revelation of how Diana evolves from a shy young woman to a fabulous, gorgeous, confident trendsetter. My favourite Diana look is the posthumous tribute in THAT Versace outfit.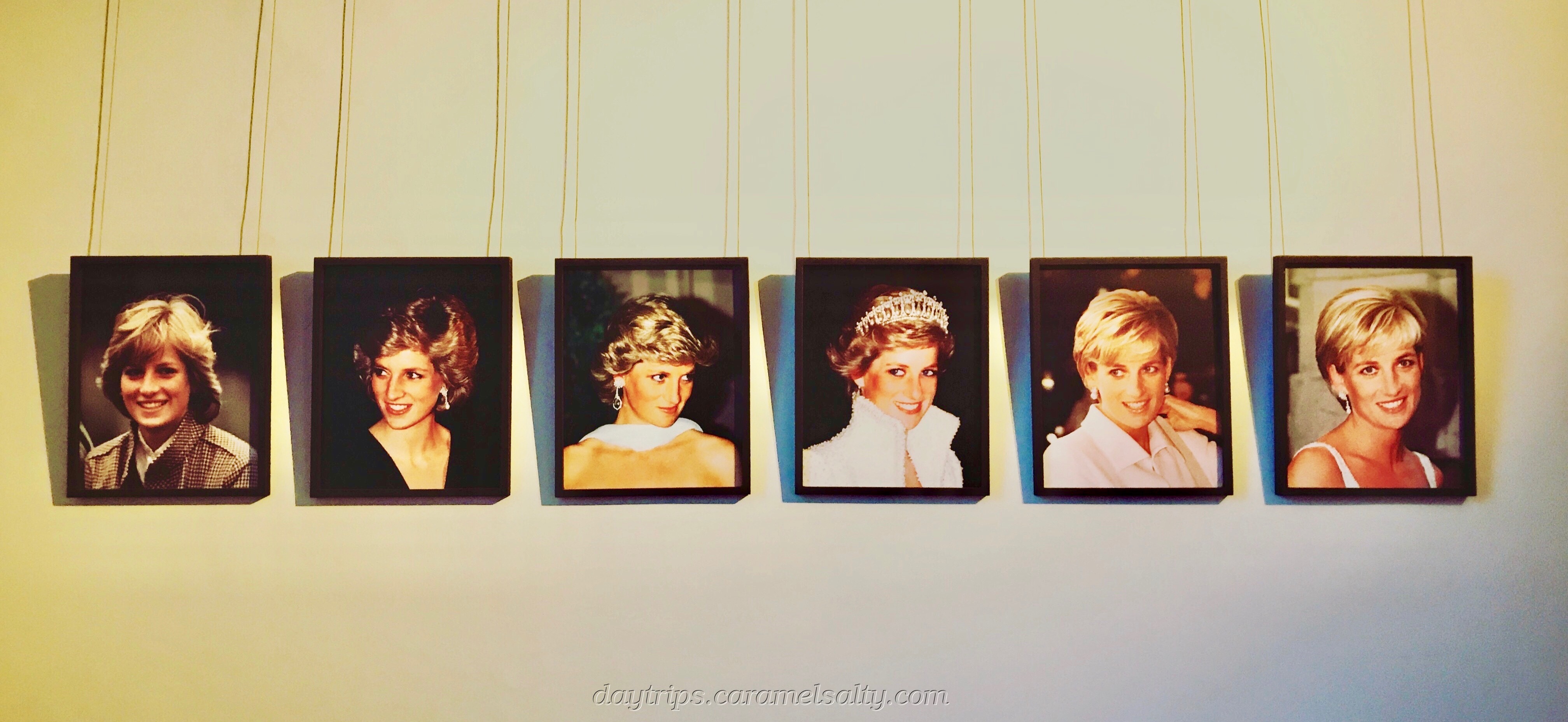 I go past a carousel by the [8] Diana Memorial Playground as I exit Kensington Palace gardens. After the history laden blog of the comings and goings of Kings and Queens, I end with some trivia. The carousel's origins go back to jousting competitions in 12th century Europe and the Middle East. Knights used them to practice lancing a wooden ring, i.e. the enemy's head, on wooden horses simulating a galloping motion. Next time I'm at a fair outside England, I'm going to take a harder look. The carousels in England rotate clockwise, whilst those of Europe and America go the other way. You learn something new everyday!!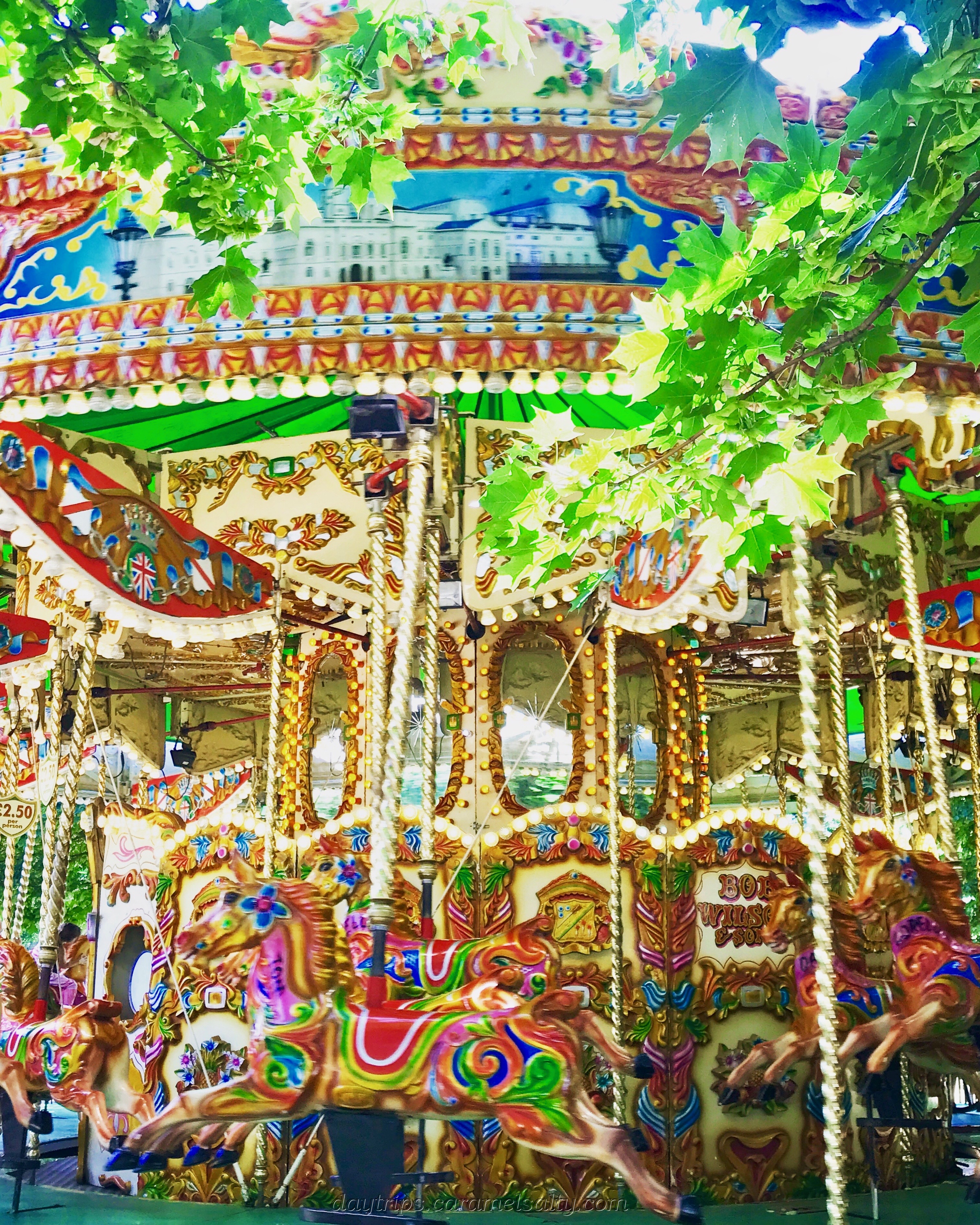 Related Blogs
Kensington Palace Gardens – A Royal Garden Born From A Glorious Revolution – the start of my walk around Kensington Palace Gardens
How to Get to Kensington Palace Gardens

Tube Map and City Mapper are free apps that provide London maps, route planner and train/ bus times from your nearest stop.
Transport for London is cashless. Only Oyster Cards, purchased at stations, or contactless cards are acceptable.
Kensington Palace Gardens ( Royal Parks Website) – open daily dawn to dusk. Free.
Kensington Palace (website) – open daily. Entrance Fee applies. It's cheaper to Book Online. There are peak and off-peak rates. Free with the Royal Palace Pass or the Arts Fund Pass.