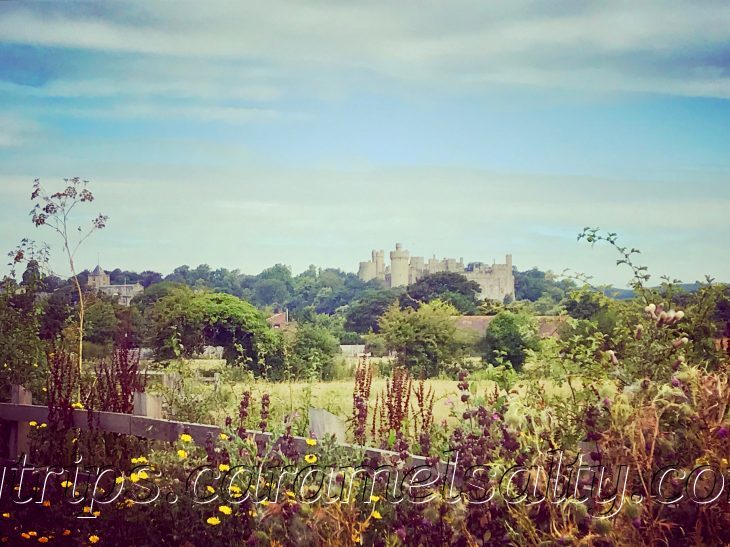 Arundel – A Circular Walk To South Stoke
As my train approaches, the town of Arundel,
the outline of its castle, casts me under a spell,
My train is now a carriage, accompanied by knights,
wooded dales stand on the land, the downs rise on my right,
Boats with sails go floating past, as does the smell of brewing ale,
and blacksmiths ply their forging trade, as horses bring in this week's mail.
Will Beauty be there waiting, or just an ugly Beast,
and will the laden tables, be of a hearty feast ?
And then my fairy tale, it goes in smokey puff,
the tannoy crackles just to say, "the station's here, get off."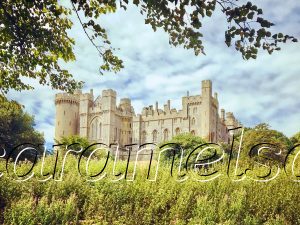 Start of Day: Victoria Station, Zone 1, London
Cost of Day Out: Moderate without the Castle (££)
History Content: Low
Poetry Content: 100%
The little town of Arundel, it is so very quaint,
its full of timber houses, their bricks they do not paint,
And as I cross the Arun bridge, the [1] ruined friary,
built in thirteenth century, for Dominican piety,
Lies to my right, all painted white,
these ancient ruins, make a lovely sight.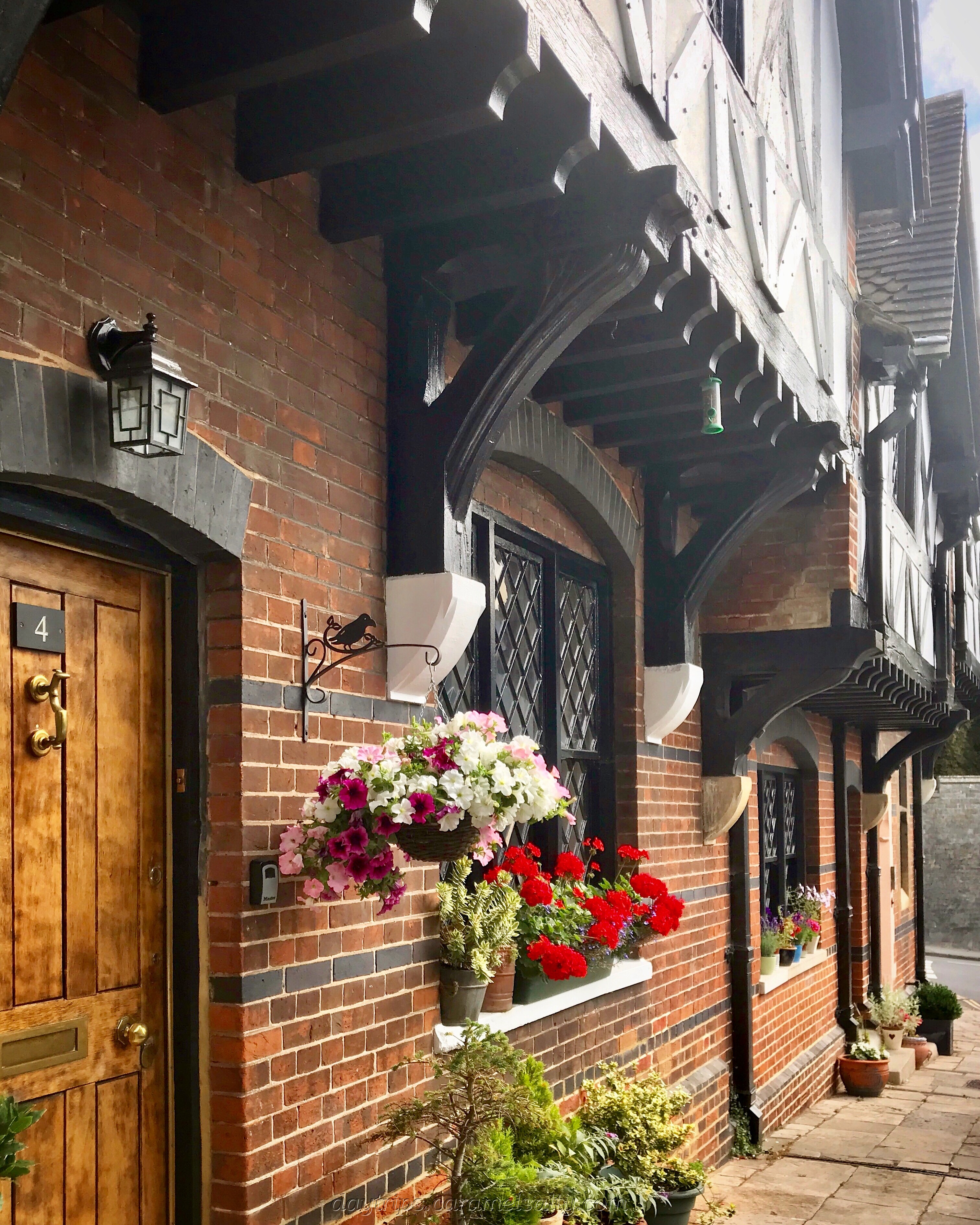 And then my gaze is drawn, up to the hill aloft,
the [2] castle built in grey stone, its presence says a lot,
It dominates the view for miles, the castle like a crown,
the impregnable smooth stone walls seen on the Sussex Down,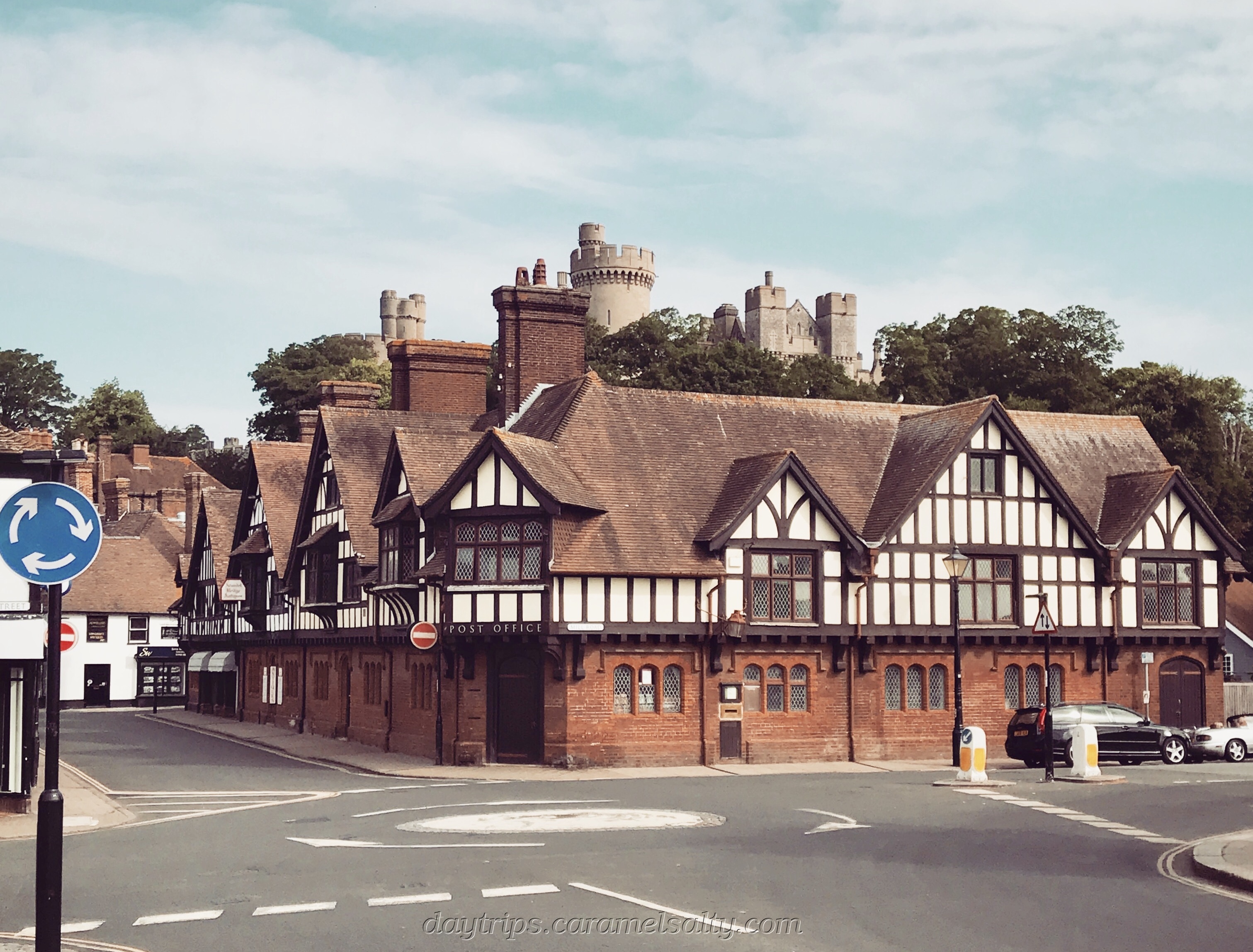 In the early 19th century, it's still a market town,
with two successful breweries, and timber merchants all around,
Today the shops here offer, English scones and cream,
to wander round its lovely streets, is just a tourist's dream,
There's one thing else to note, that in the early years,
the jug they served the ale in, is called the Brown Georges,
But now that name is lost, for such an old receptacle,
is it because the prefix brown, is incorrect & political?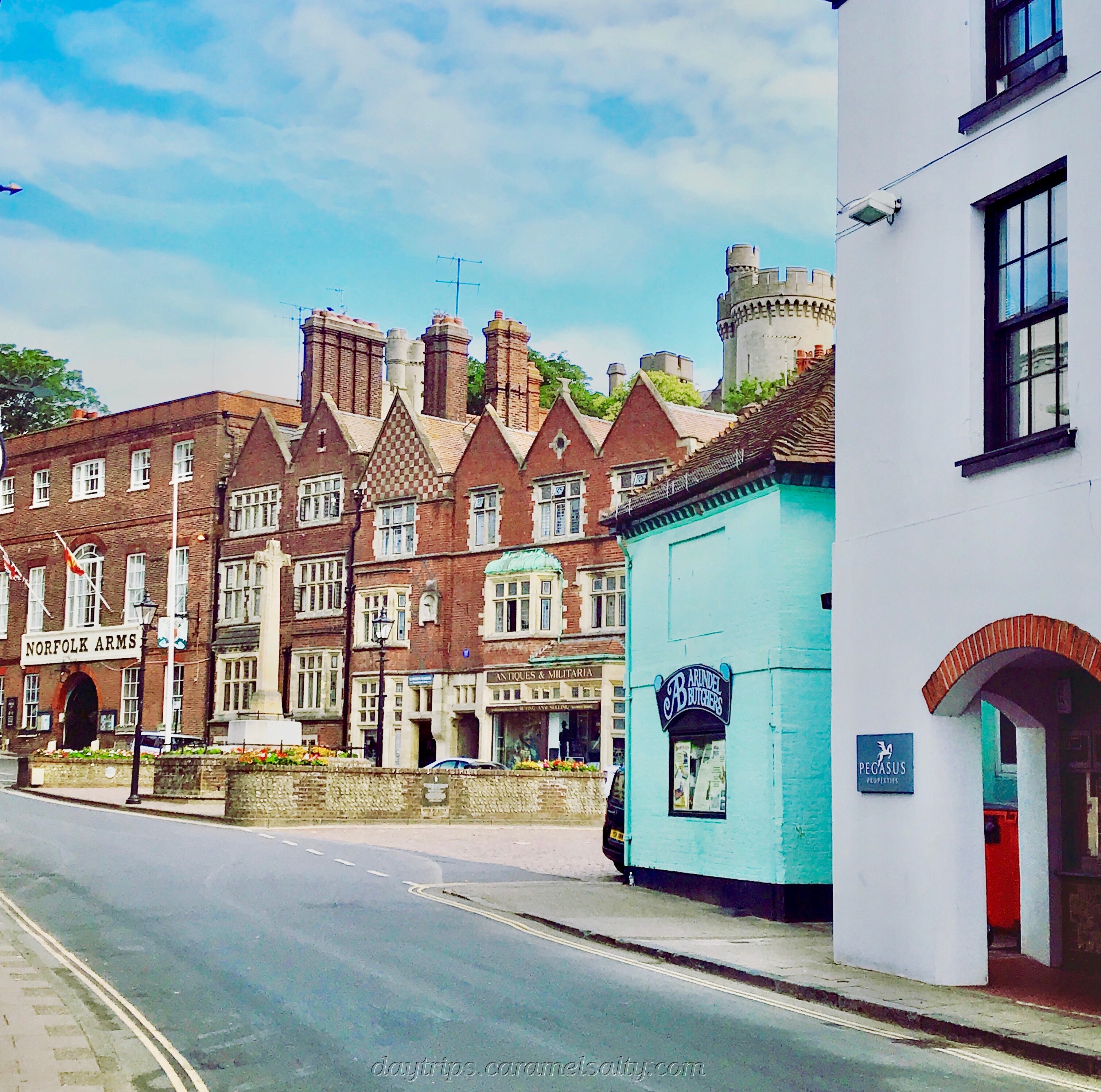 My stroll is going to take me, right up across the [3] Park,
and then across the chalky downs, that's just the half way mark,
And into tiny villages, and then along the river,
en route there is a pub, to nourish me with dinner.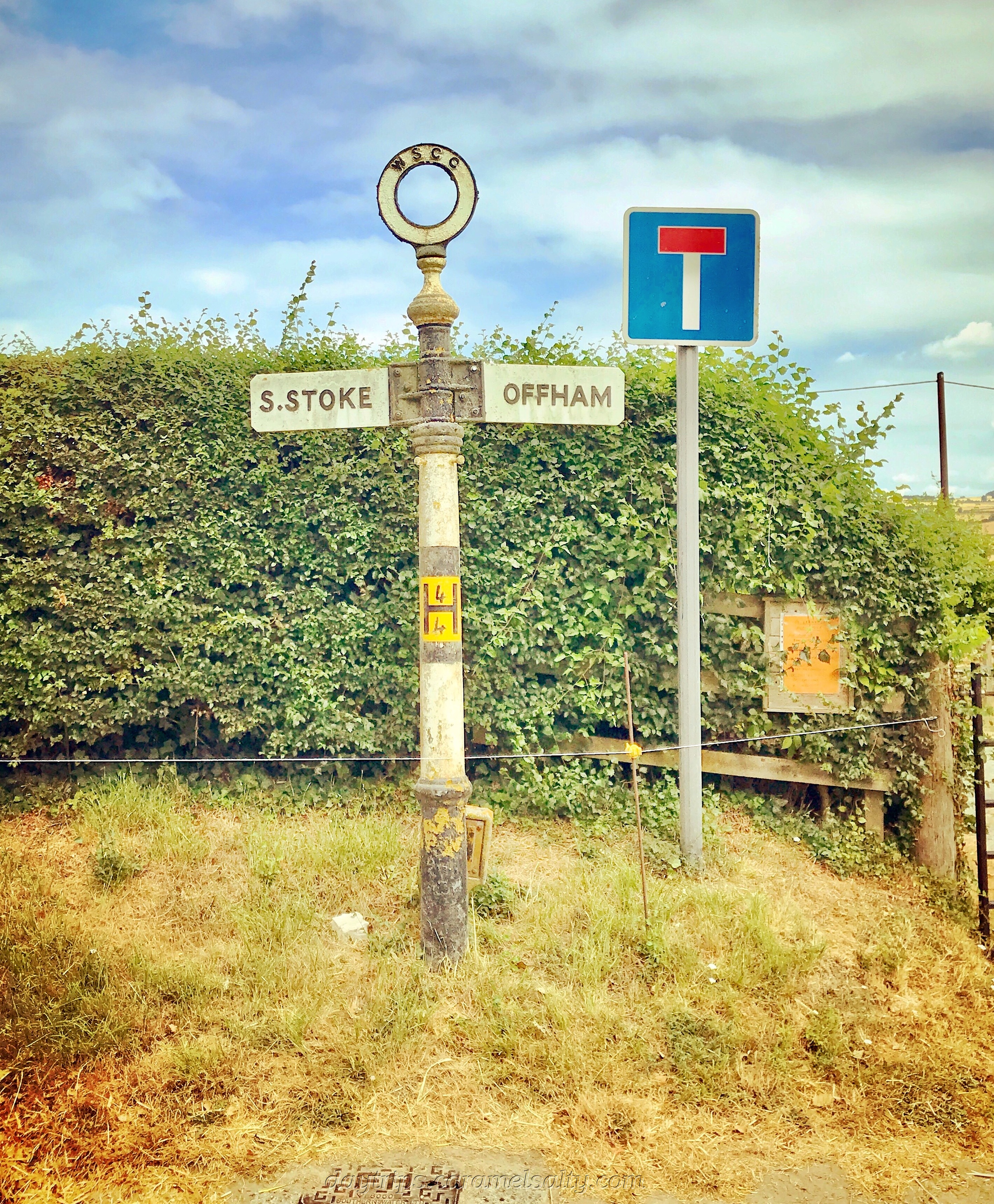 But first I come across, a tower on its own,
the walk instructions tells me, the tower's called [4] Hiorne,
This fascinating tower, has been on Dr Who,
and some say that a ghost, stays in the tower too.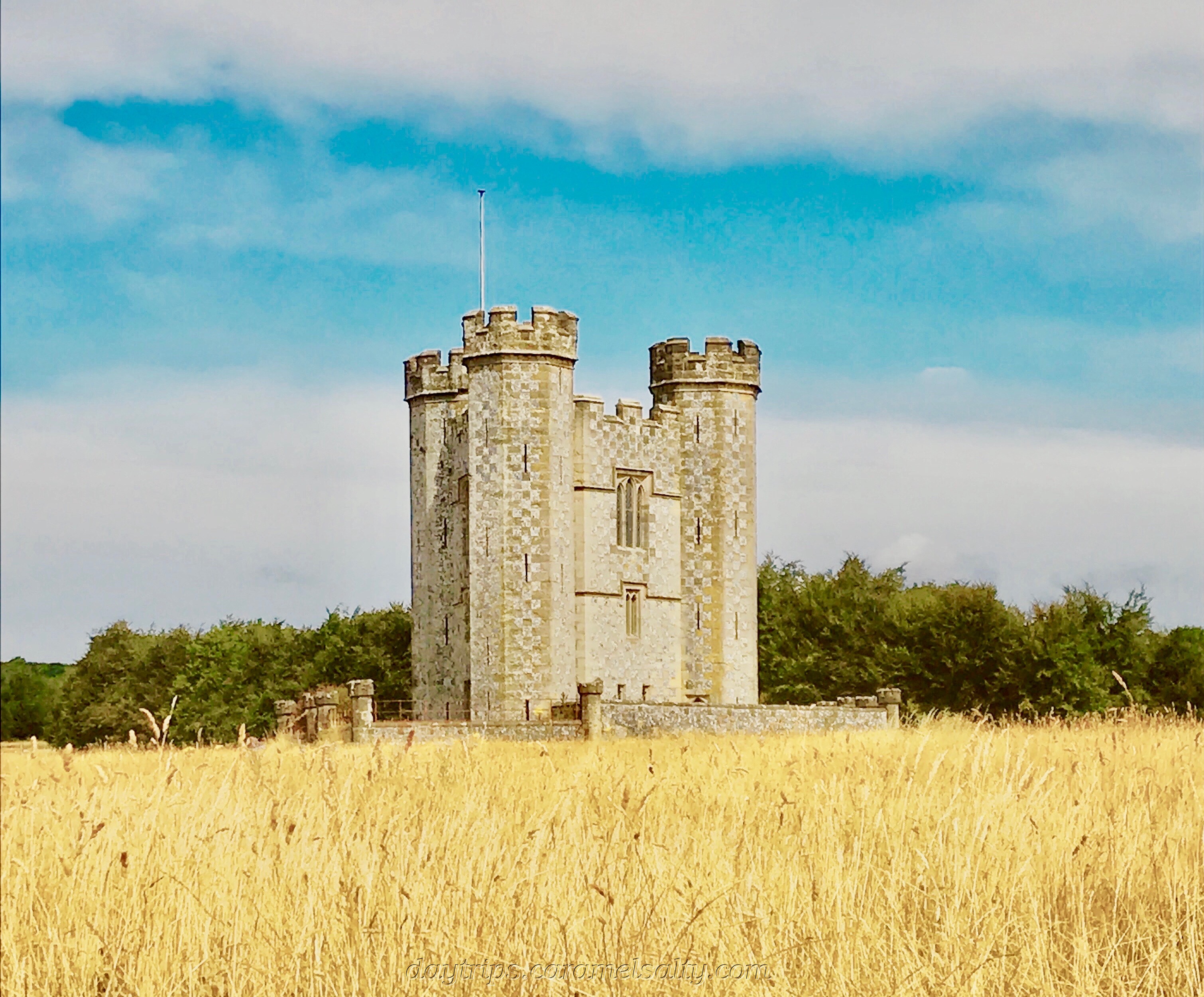 But not so many years ago a trainer called Dunlop,
ran his horses every day, an uphill seven mile gallop,
Around this very spot, his horses he would train,
and that is why he won so much, during his sporting reign,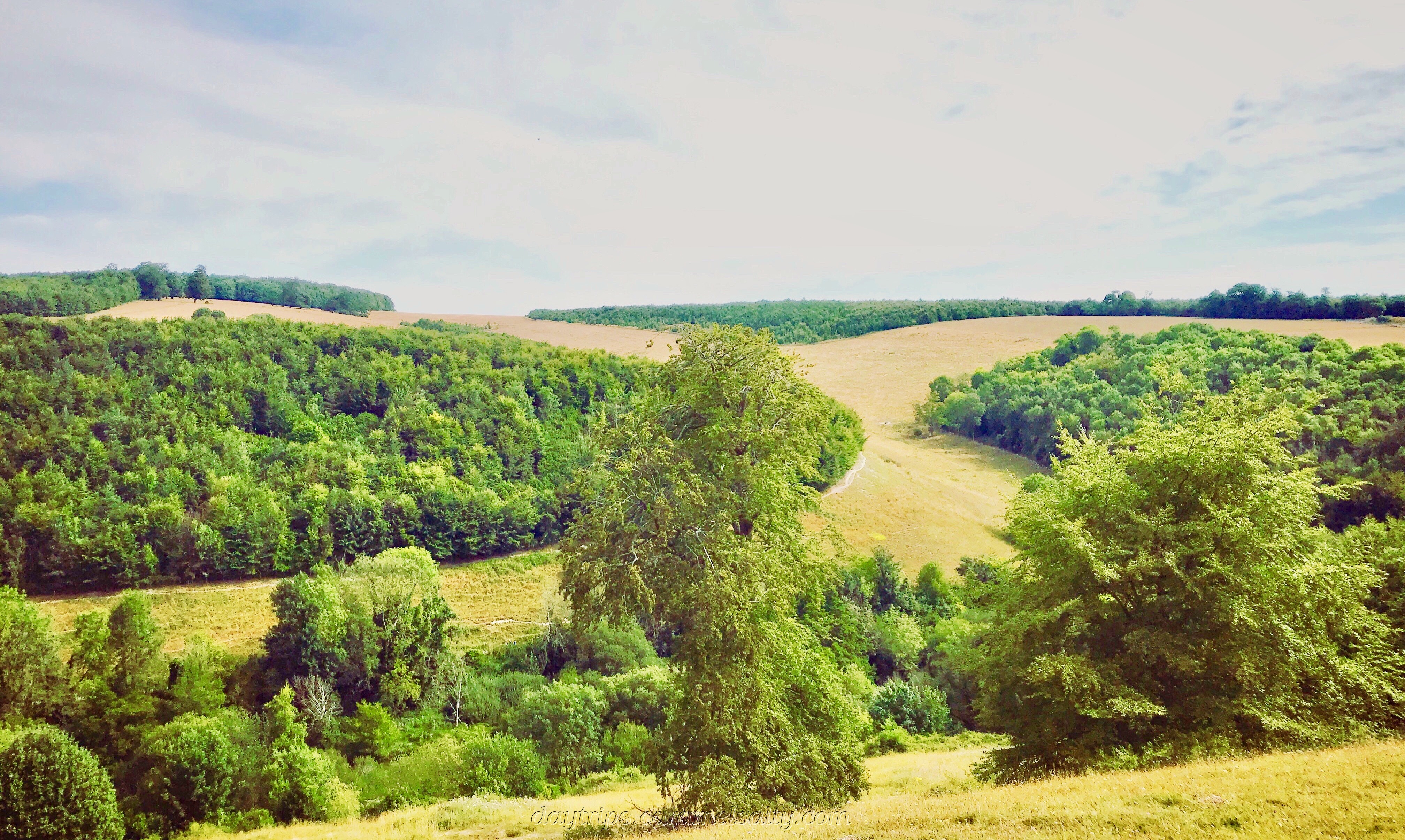 And only recently, in Nineteen Ninety Three,
they find some evidence, of men who wandered free,
From half a million years ago, they call him Boxgrove Man,
a tiny piece of his leg bone, buried in Sussex sand,
For men they once lived here, between the cold ice ages,
a tiny piece of jigsaw of our evolution stages.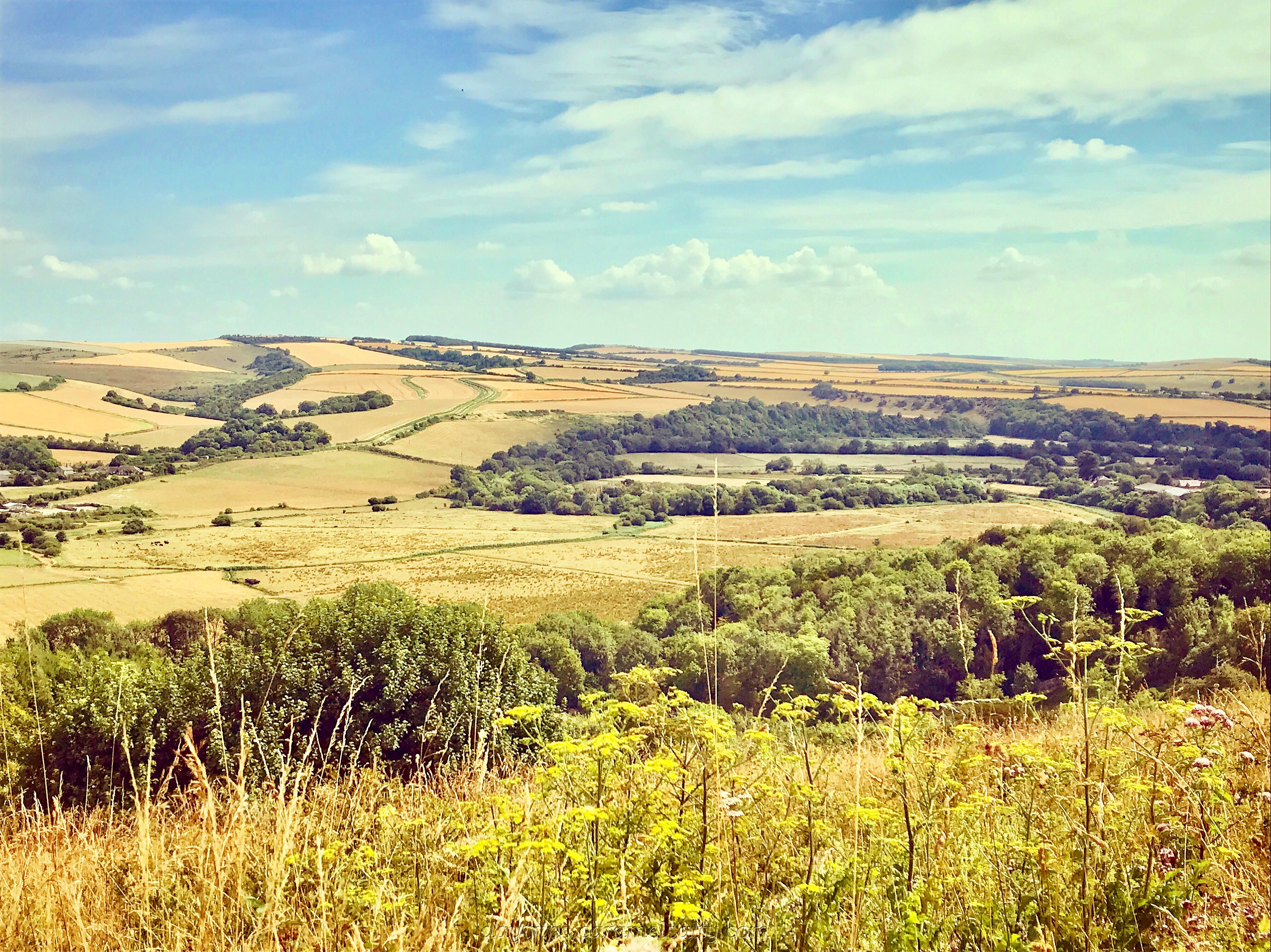 And even further back in time, in sunken Sussex tropical,
all that calcium carbonate, forms chalk here which is typical,
And burrowing sea creatures did, recrystallize the silicon,
to form that grey and knobbly flint, from all that warm plankton,
The stone so hard and durable, is found in Norman builds,
especially their churches, across the southern fields,
And one such church there is, open for Sunday mass,
the Romanesque architecture, the church of Nicholas.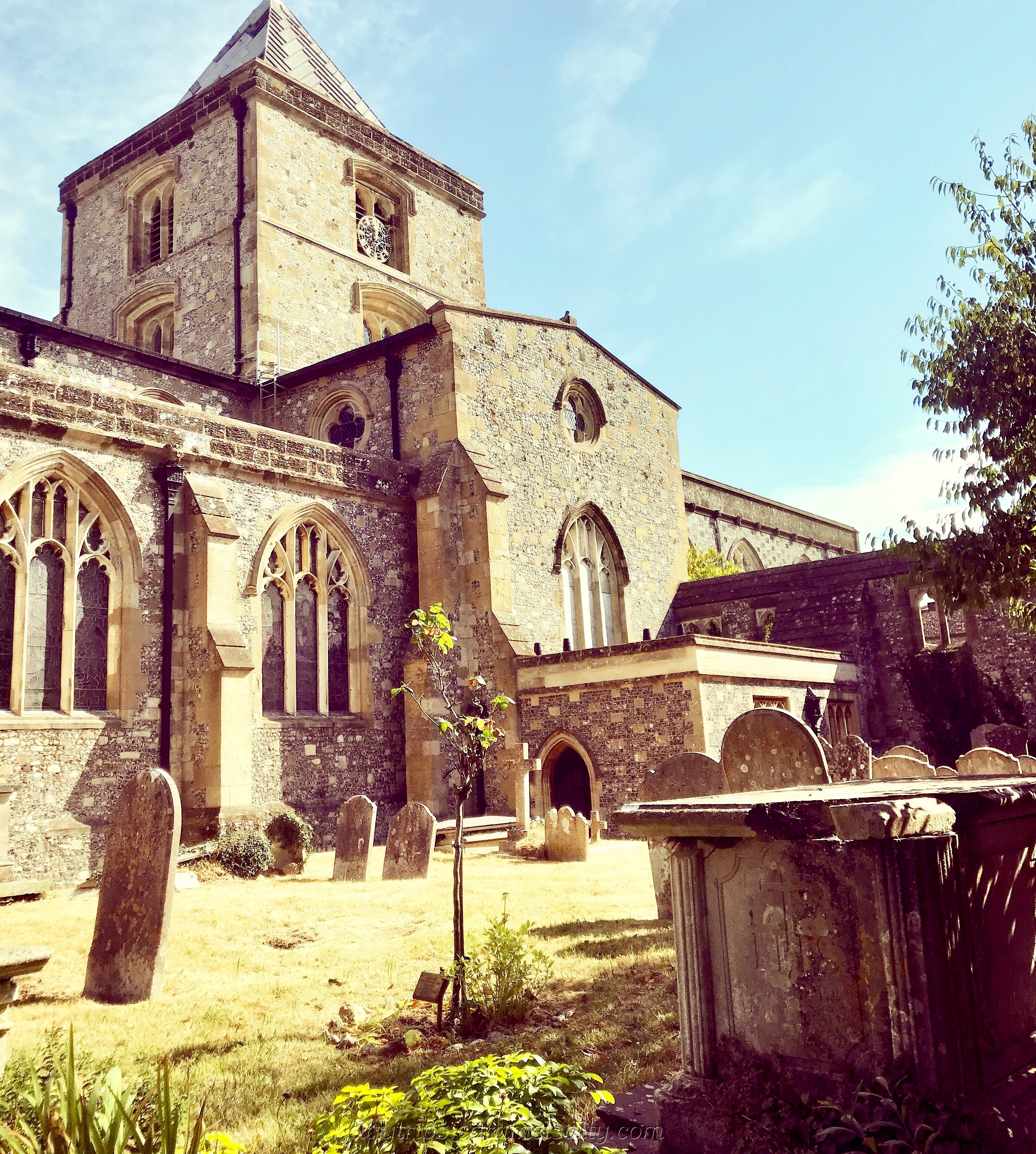 It's meadows mainly made of grass, on land that undulates,
its perfect for the farmer, who uses meadow gates,
To keep his flock closeted, within his watchful gaze,
whilst other fields are used to grow, hay, straw and corn from maize,
The week has been so torrid, it's full of Brexit news,
and so I am so grateful, for more sensible views,
From the bleating sheep around me, and the cows that moo,
it's great to be so far away, from that Westminster zoo.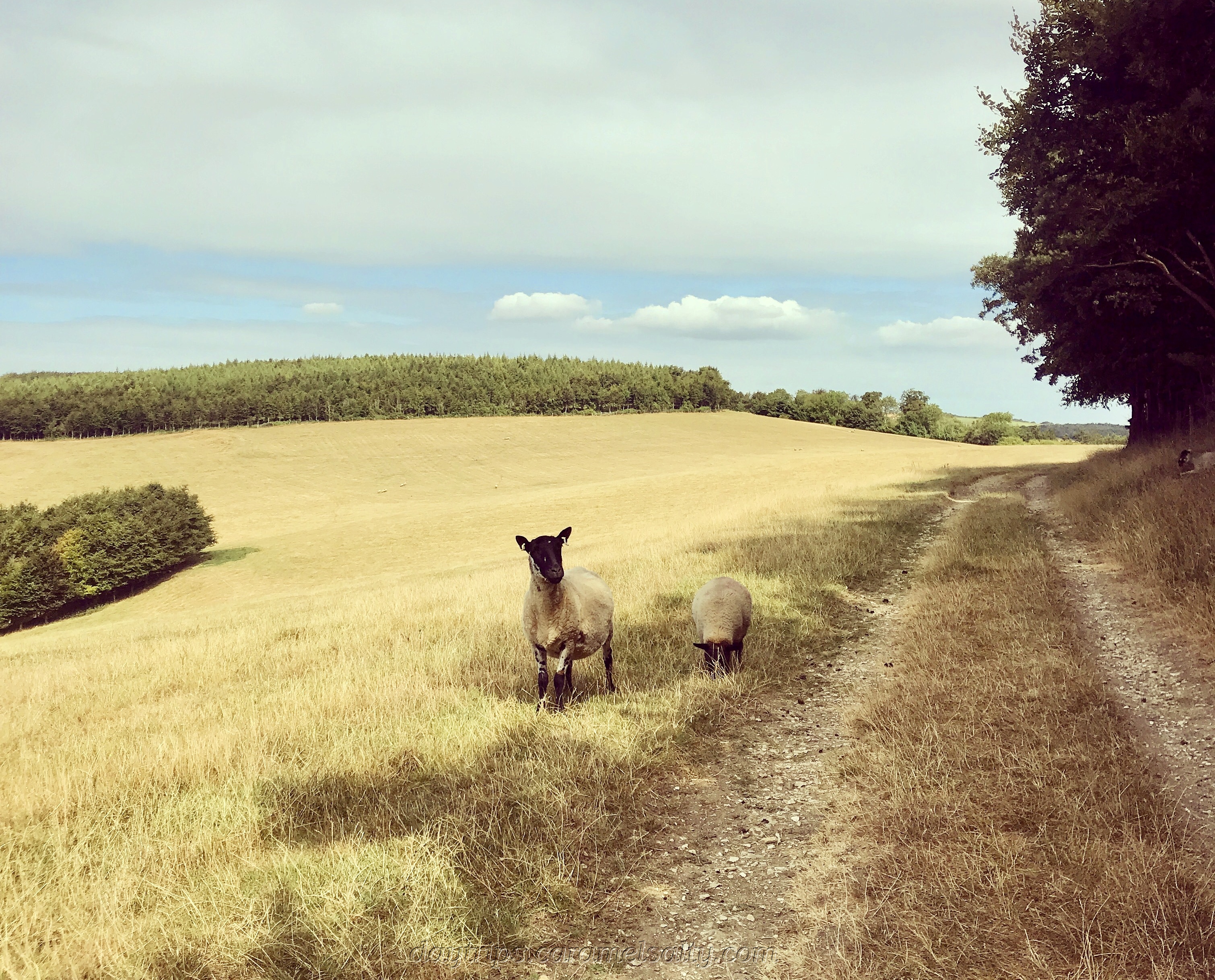 And from these lofty meadows, I climb a stile or two,
I'm not the only wanderer, of hikers there are few,
I drop down to the river, which back in Celtic times,
was known as Trisantonis, until more recent times,
the name of Arundel, was granted to the river,
so now we have the Arun, flow through the Arundel.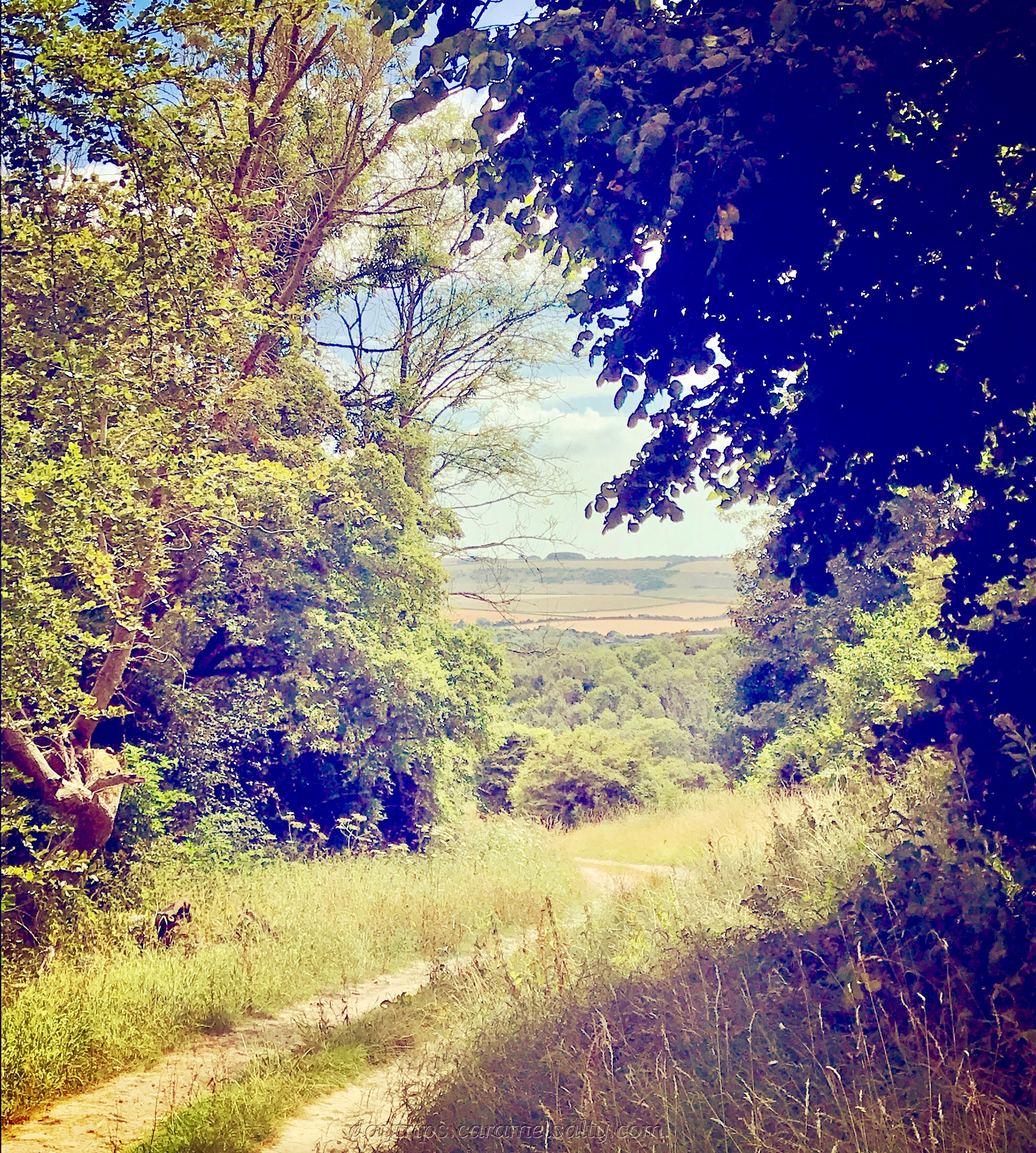 In the Domesday book it says, the Saxons they had founded,
the lively port of Arundel, a town with a just a hundred,
For in the olden days, when ships were so much smaller,
they sailed to river ports, away from sea marauder,
and here they safely trade, in ancient Saxon towns,
until the mud and silt, took ports to out-of-town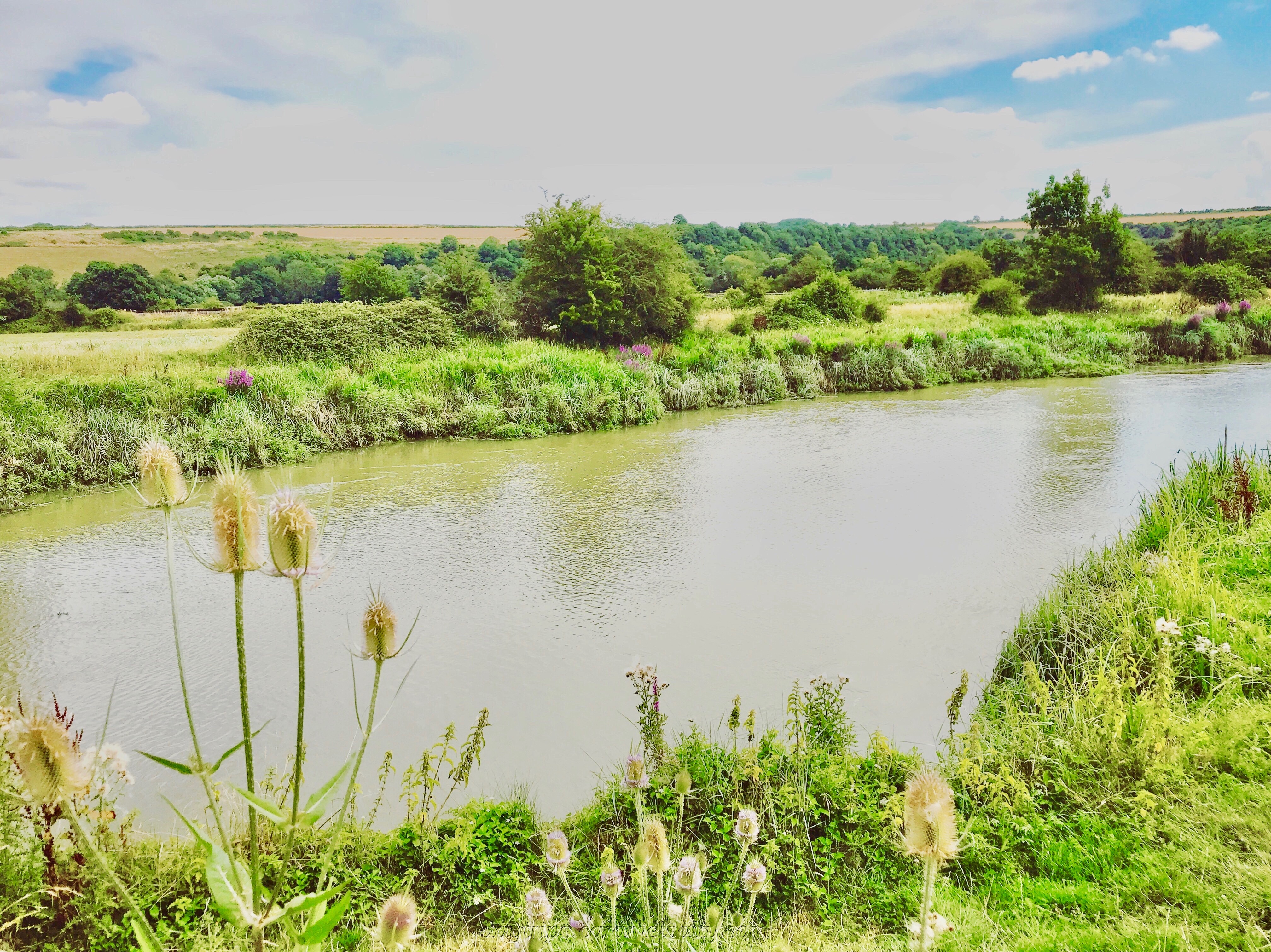 And just before the river bank, I walk across [5] South Stoke,
it boasts a church, a farm, but hardly any folk,
I wander through the churchyard, and down its little street,
apart from roosters and a hen, the only sound my feet,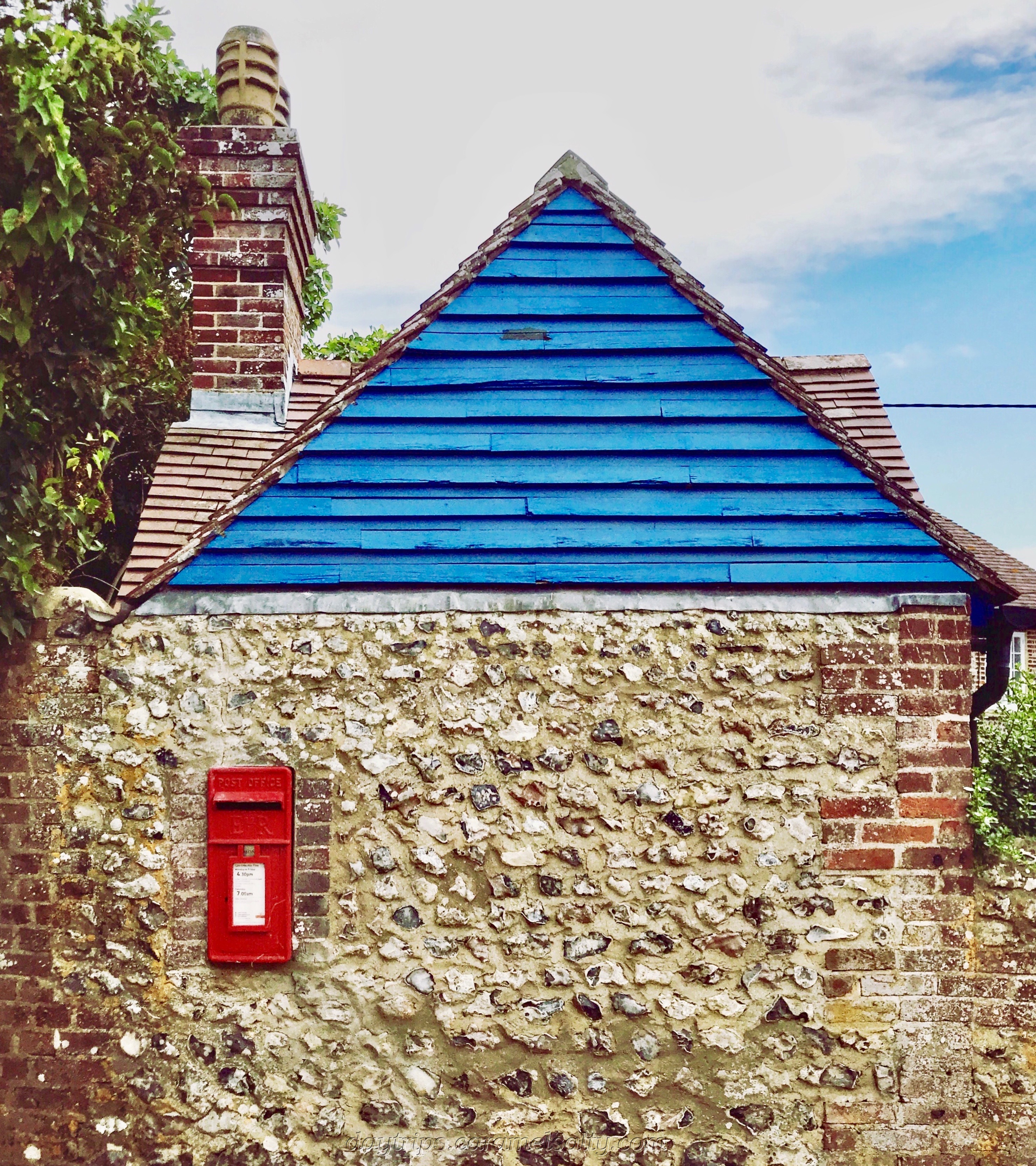 And then along the river bank, I walk on flatter scene,
the other side, the train lines run, this view I must have seen,
But Arundel is out of view, I'm on a river bend,
I wander down a mile or two, my heart is quite content,
And soon I come across my treat, the [6] Black Rabbit, the pub,
it's time to rest, it's time to drink and have some midday grub.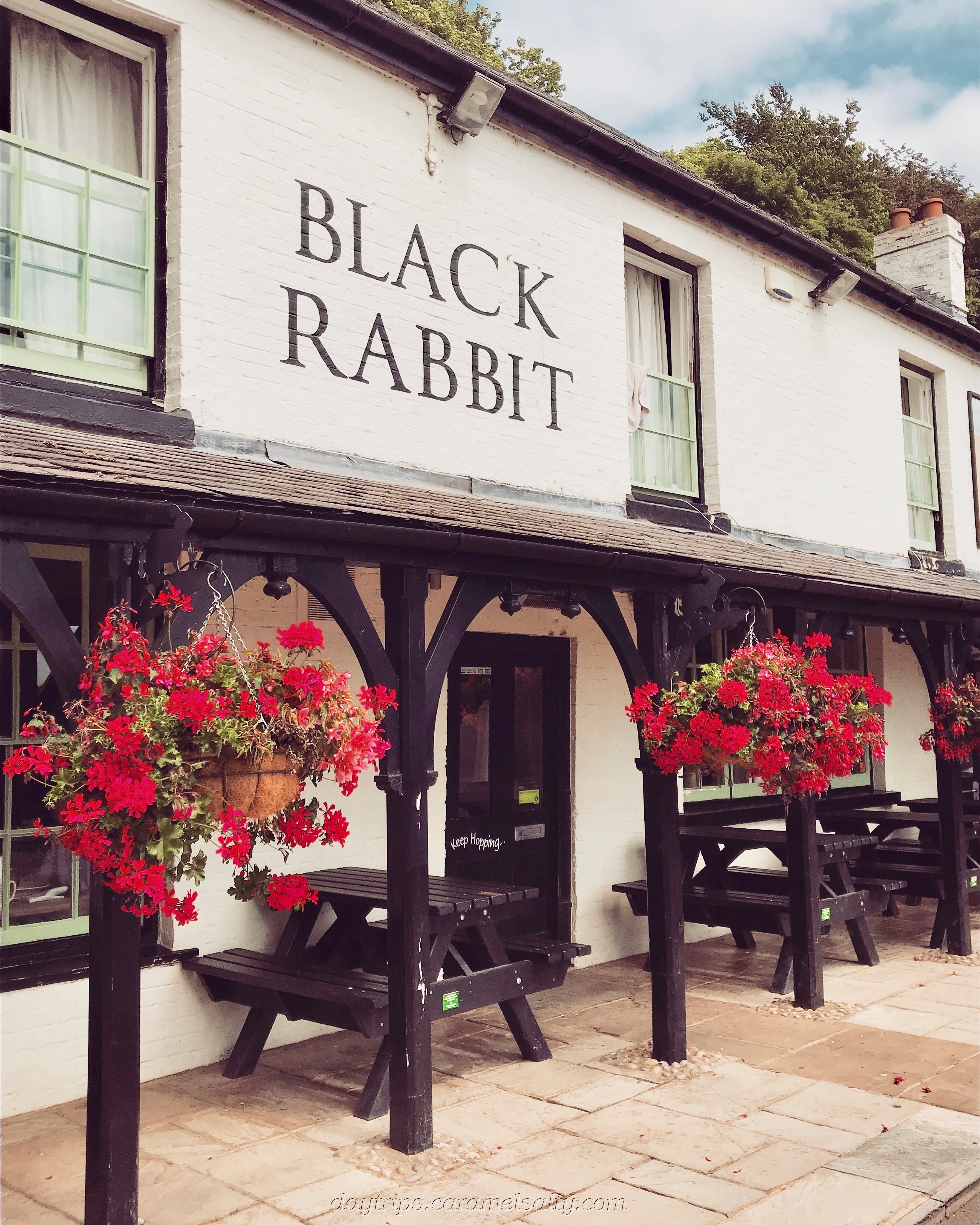 The mullet fish is plentiful, it's fished in local waters,
and that's the name they give to, Arundel's sons and daughters,
Hence I choose the fish today, and find a position,
along a table by the river, my eyes fall on a vision,
A castle tall, a castle wide, a castle in the town,
a castle strong, a castle long, a castle like a crown.
And so I sit and take the view, a very well-earned break,
but now I must depart this place, and go past Swainbourne Lake,
To find out who would have a home that is so very grand,
Is it an Earl, is it a Duke, and who are his merry men?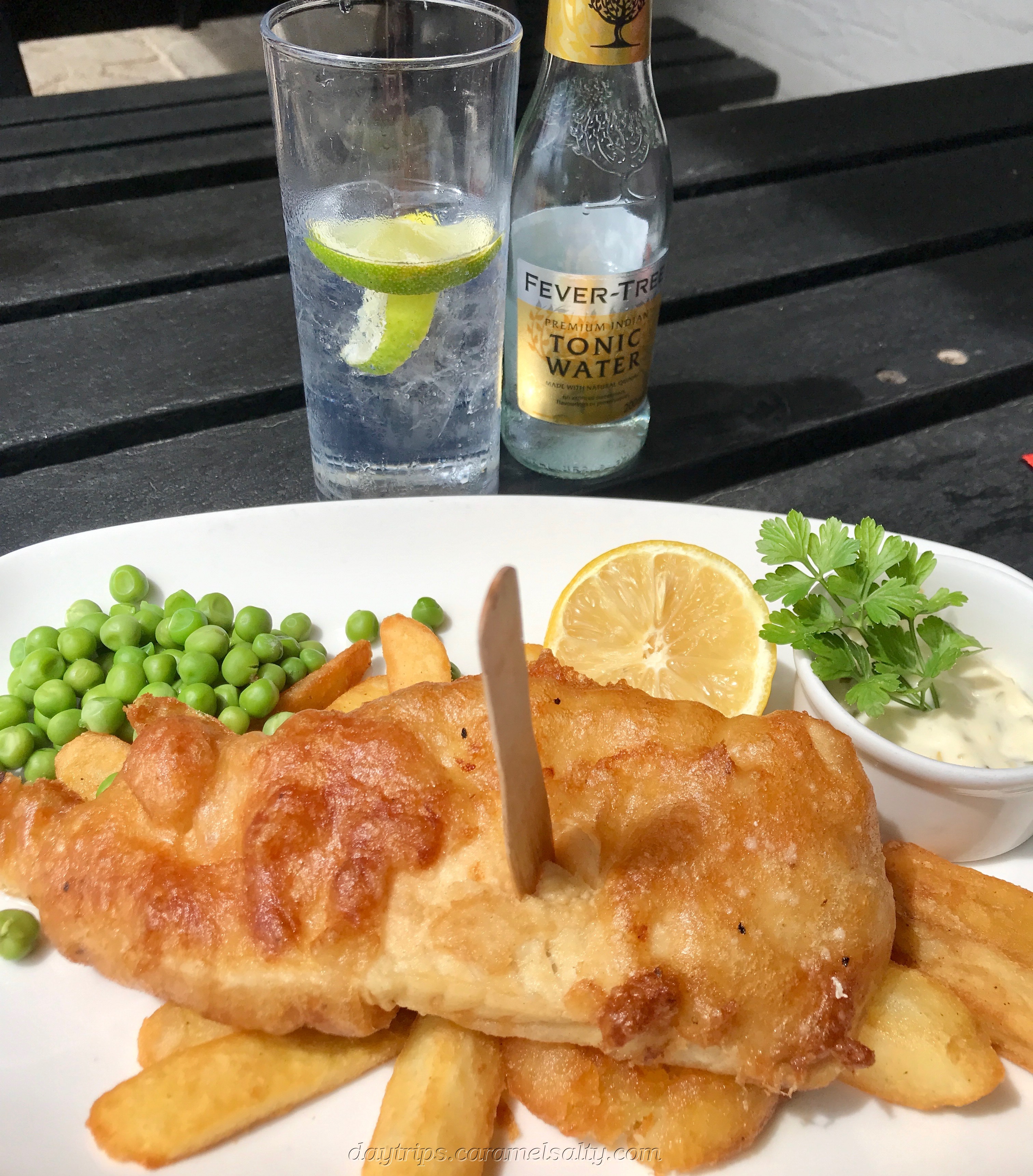 Related Blogs
Arundel Castle – A Reduced History of the Normans to the Norfolks – my afternoon of exploring Arundel and its Castle after this walk.
Some Important Stuff To Know

Tube Map and City Mapper are free apps that provide London maps, route planner and train/ bus times from your nearest stop.
Transport for London is cashless. Only Oyster Cards, purchased at stations, or contactless cards are acceptable.
Buy a return train ticket to Arundel using Trainline's website for train times, fares and advance ticket purchase. Discounted off-peak fare with Network Rail Card.
St Nicholas Church, Arundel (website) – open daily, but hours vary. Generally open between 09:30 and 17:00. Ring 01903 882 262 to enquire about times outside of this.
Circular 6.5 mile walk from Arundel to South Stoke (pdf here) – walking in the direction suggested by the walk gets the hilly sections done early on.
The Black Rabbit Pub (website) – has gorgeous views of Arundel Castle from its beer garden.
Traditional English recipe for Arundel's mullet can be found here.
Poetic License Disclaimer – the train staff on Southern Rail were very polite indeed.