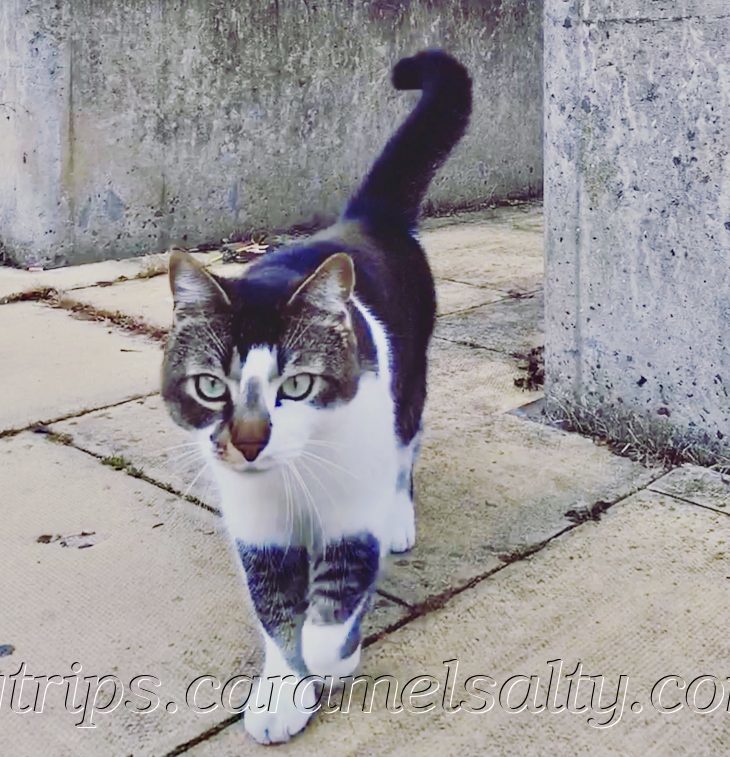 Highgate and Archway – Ghosts and Graves (Part One)
A disillusioned young lad creeps out of the home of his wealthy master. Despite his hard labour, he is poorly paid and can no longer tolerate the beatings by the housemaid. His dreams, of the streets of London being paved with gold, lie in tatters. And so he runs away, along the dark lonely coach road leading north out of London. At just about where I'm standing, he stops as he hears the Bow Bells. "Turn around Whittington" they seem to say.
Start of Day: Archway Station, Zone 2, London
Cost of Day Out: Moderate
History Content: Low
Close to Archway station, by the [1] Whittington Stone pub, is a monument on the very spot where Dick Whittington is persuaded to head back to London. The monument is actually of his cat, which, till today, is only known as Dick Whittington's cat. The story of Dick Whittington and his cat is loosely based around a real life Mayor of London. Today I know it as a children's story (full story here), reenacted faithfully every Xmas in the form of a pantomime.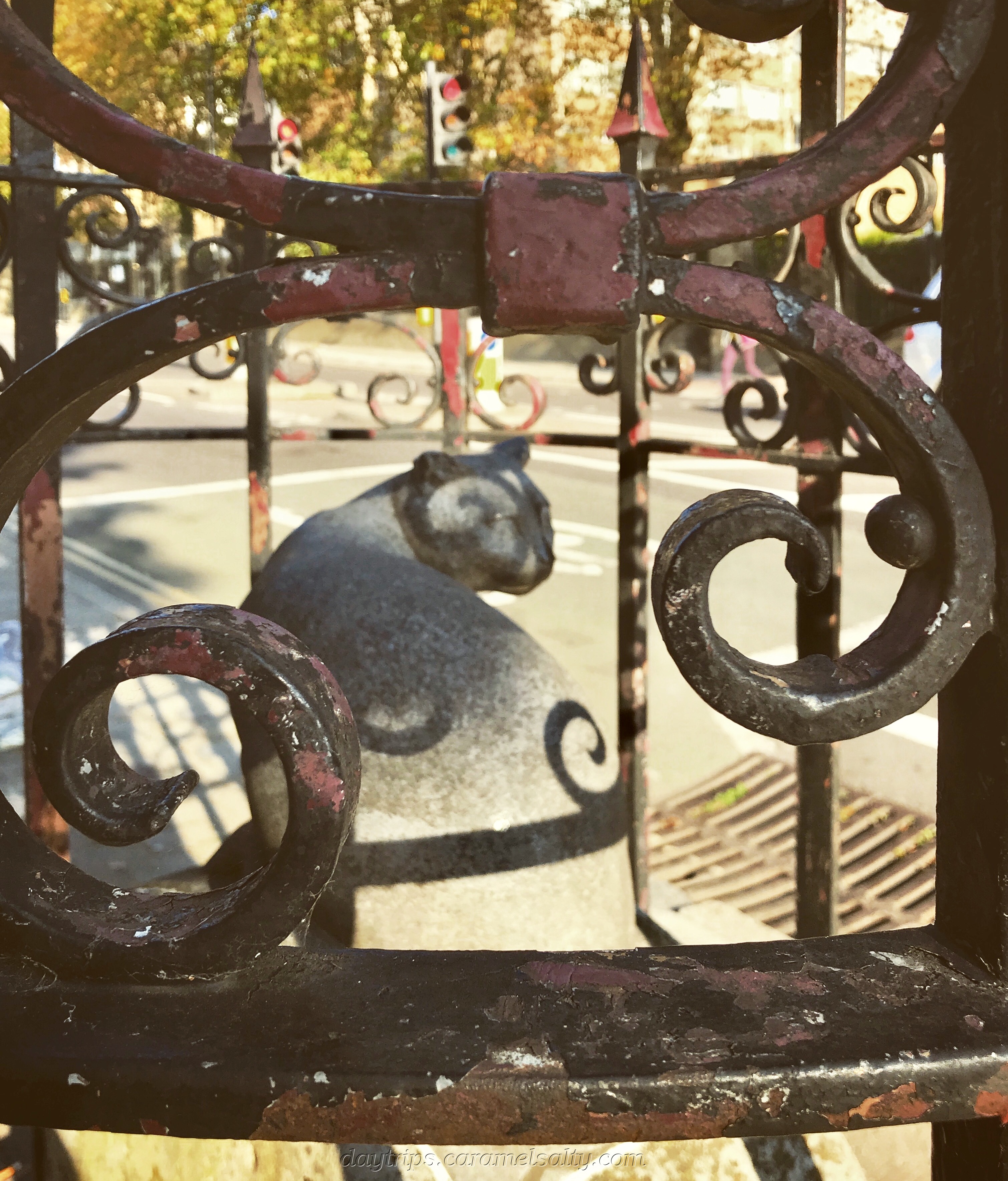 The [2] Whittington Hospital (hospital logo is Dick Whittington's cat) is named after Richard Whittington, a 14th century English merchant, Mayor of London, philanthropist and the legend behind the Dick Whittington story. Hospitals are not usually terribly interesting places, but this one is an exception. In amongst the unassuming brown brick building, I find a rather marvellous Victorian block still named the Small Pox and Vaccination building. It's large black and white external Victorian clock is still intact. As well as other delightful Victorian features.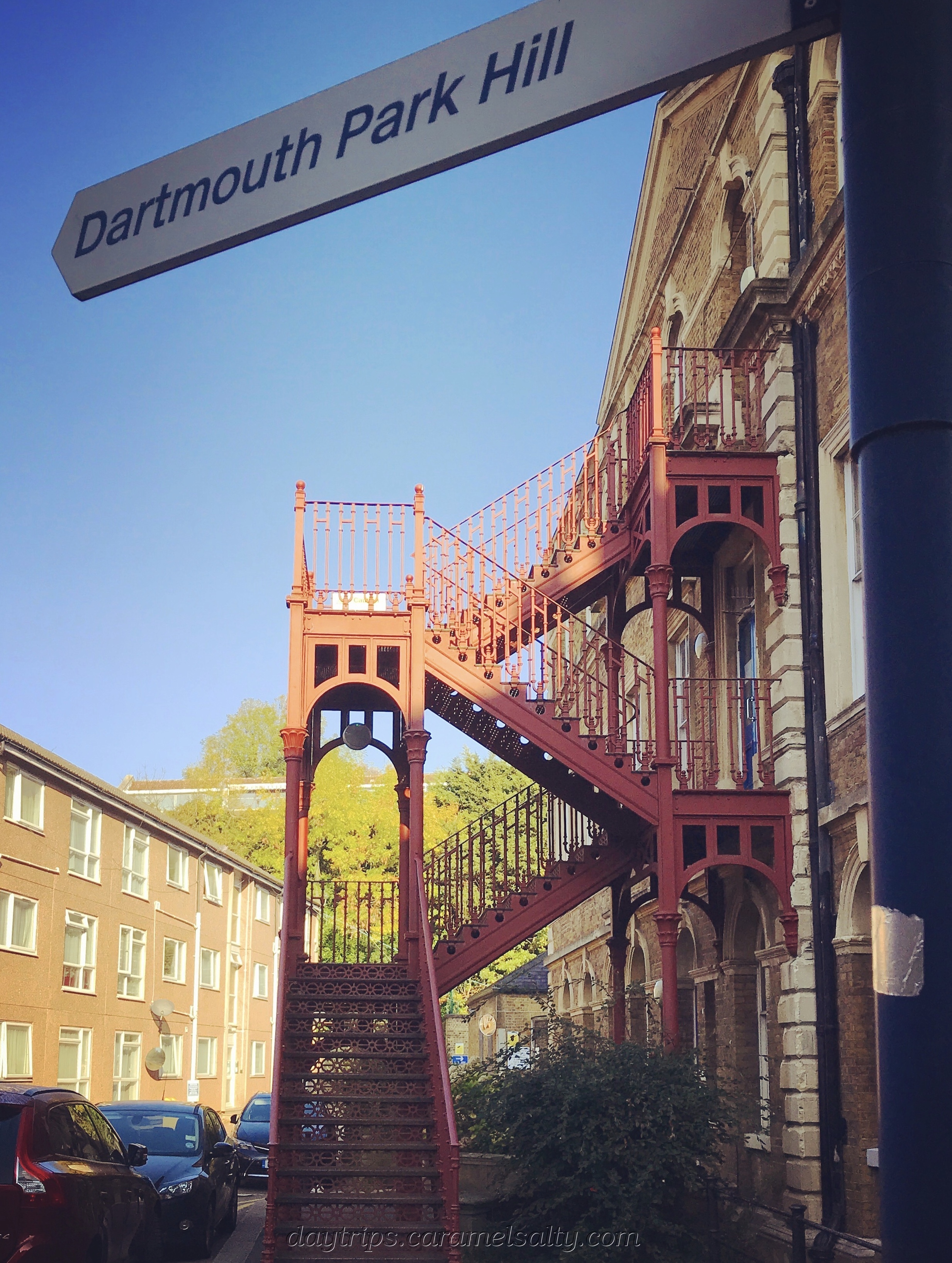 Across [3] Dartmouth Park Hill Road is Whittington Estate, a  "progressive social housing" development from the 70s. Built on an elevated concrete platform, it does deliver on its concept of light and space within the development. However, they do remind me of overground concrete bunkers (see estate agent's photos) despite best efforts at planting some trees. And the dark and gloomy stairwells can be off-putting. But the estate borders Highgate Cemetery East. And so from its grey walkways, I get my first peep in.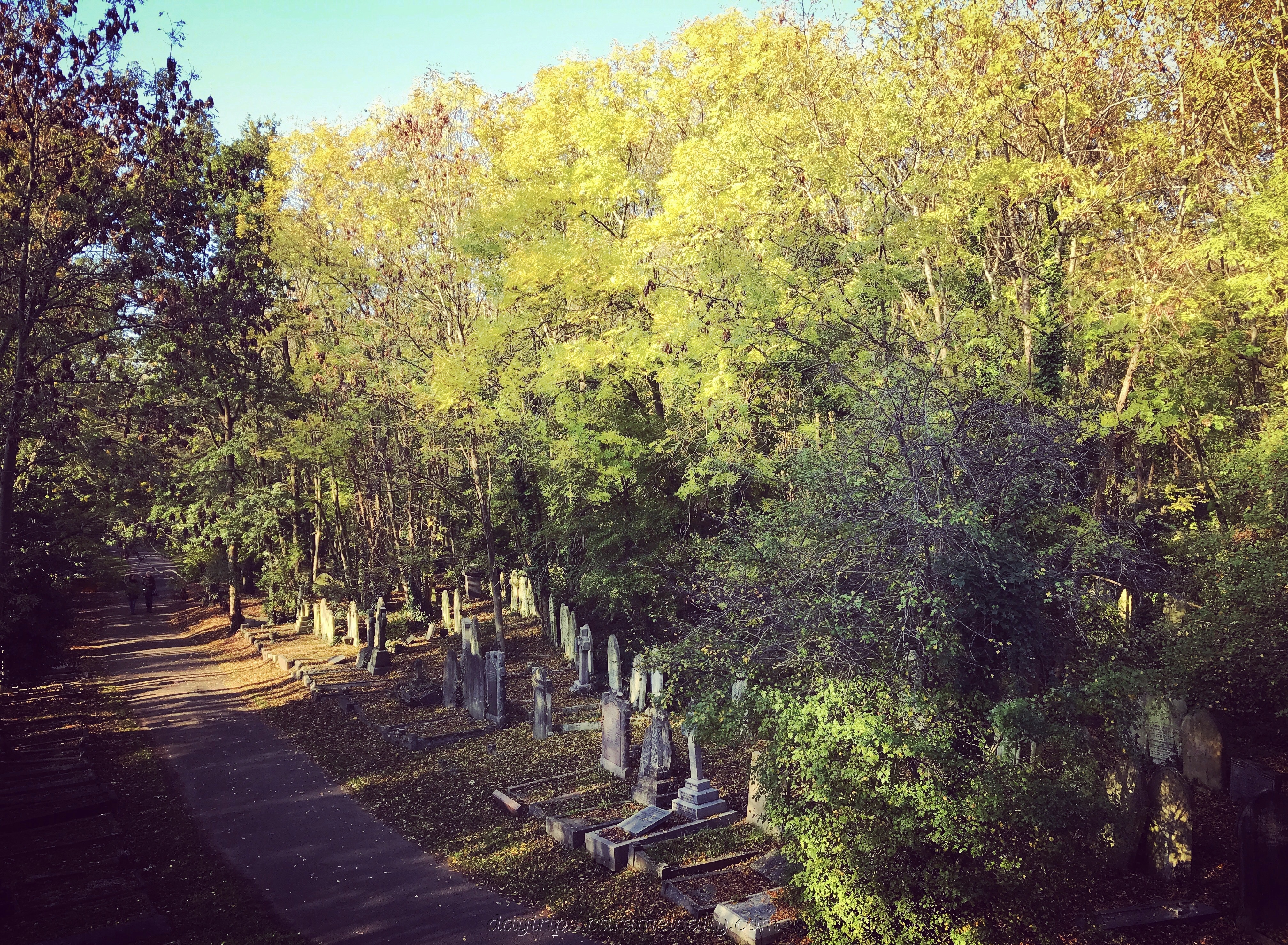 From the estate, I spill out by the handsome [4] Highgate Library and wander along [5] Chester Road. A wooden crisscross fence of proper logs complete with holly hedge, indicates that I'm at Holly Village. It's a Gothic wonderland, built by Baroness Angela Burdett-Coutts, the last survivor of two immensely wealthy families. Holly Village was built as retirement cottages (more about its architecture here) for the clerks of the family owned bank. That bank was, of course, Coutt's, now owned by the Royal Bank of Scotland, bankers to the Queen and many other high net worth individuals.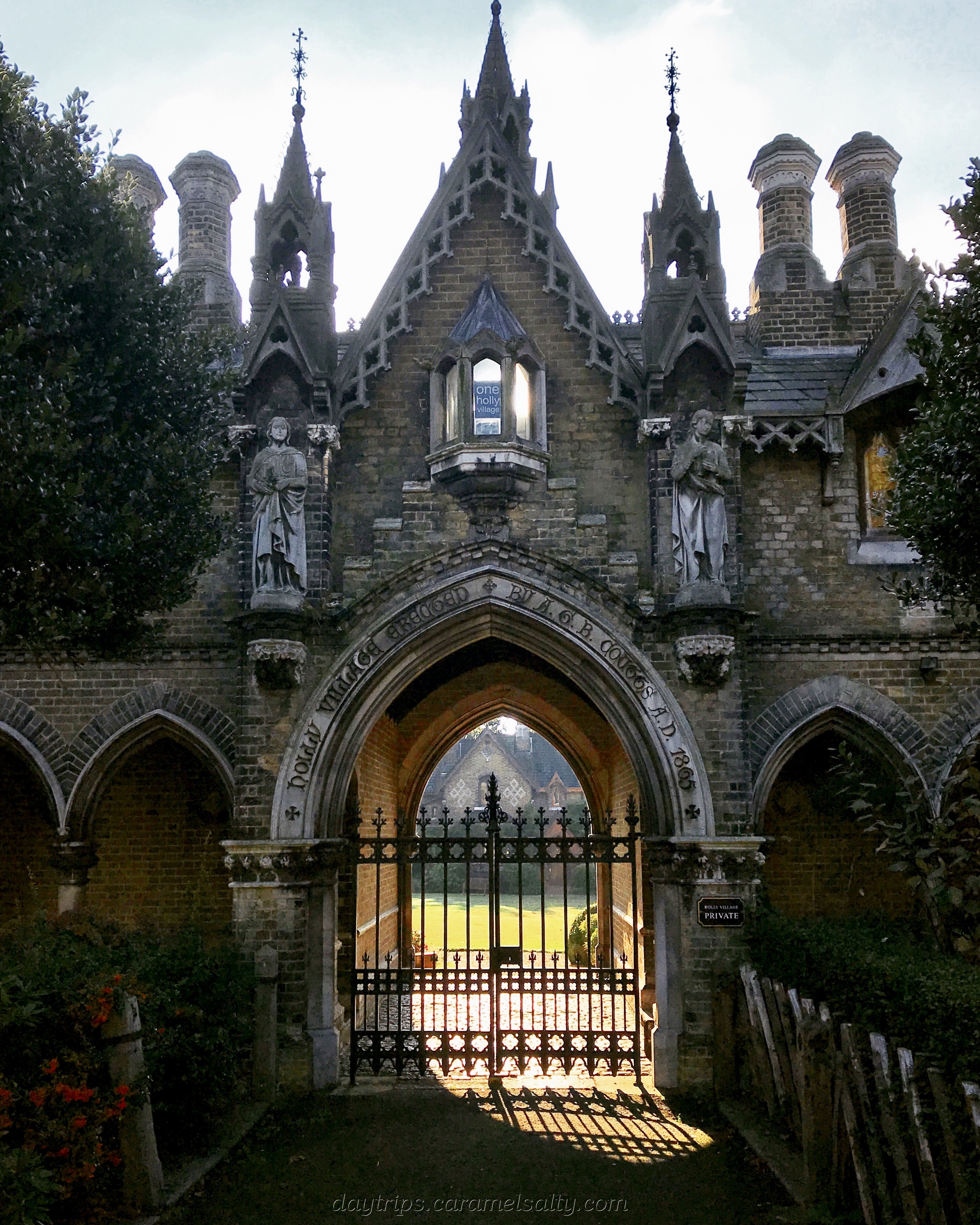 From [5] Swain's Lane I let myself through a pedestrian gate into [6] Bromwich Avenue. These organised residential streets was where the large estate of ABC, as she was referred to, used to be. The estate was eventually sold piece meal, and Bromwich Avenue is actually the first street to have housing developed on it. It's a quiet, well-heeled residential area, with every street converted into a cul-de-sac by white iron grill gates at one end. Traffic is routed along Hillway, making exploration by foot a much more liberal experience.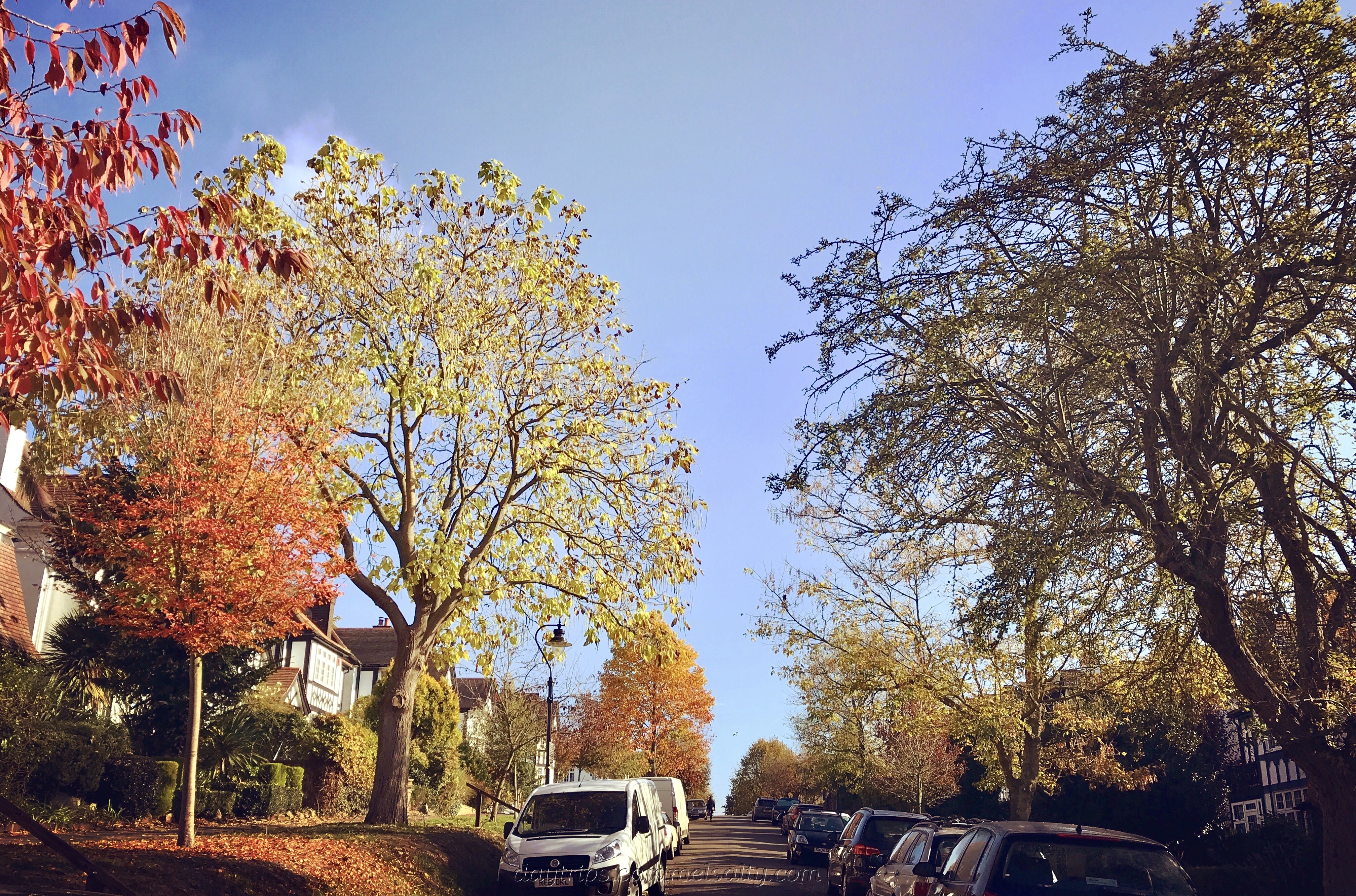 I turn right onto the very steep [7] Hillway. Every house here is white. I think it is the unwritten rule if one lives here. The higher up I climb, the grander the houses become. So from white semi-detached houses with stippled cement below, it progresses on to semi-detached mock Tudor houses half way up, eventually evolving into large detached mock Tudor houses.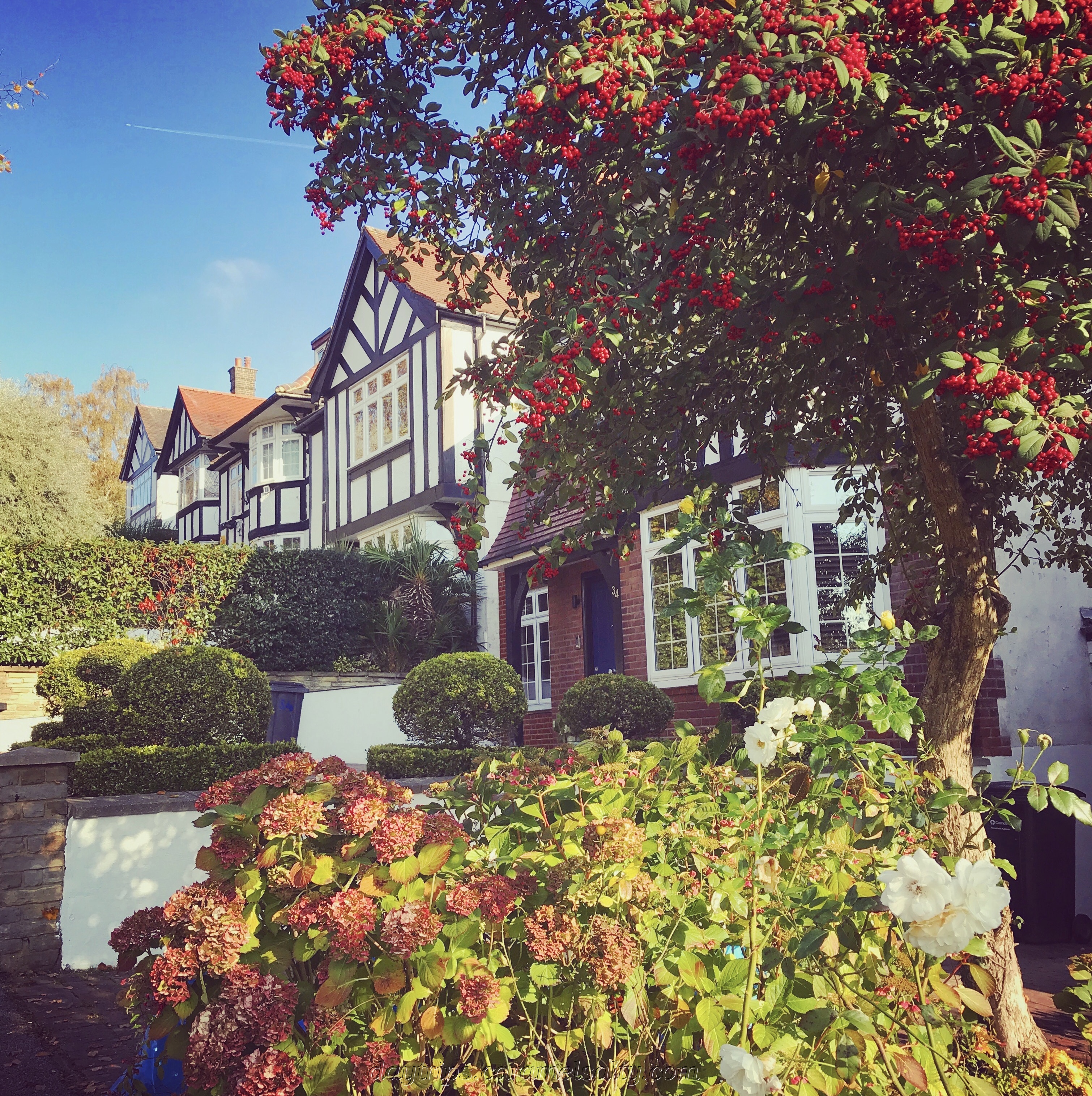 It's clear that the same principles at work at expensive rooftop bars, are at work here. Where there is a view, there is a price tag. And the view from Hillway is pretty remarkable. That is no surprise, as Highgate is circa 440 feet above sea level. At [8] Langbourne Avenue, I come level with a bench dedicated to a past resident. The bench is set facing down the road. That is my cue to turn around to enjoy the view.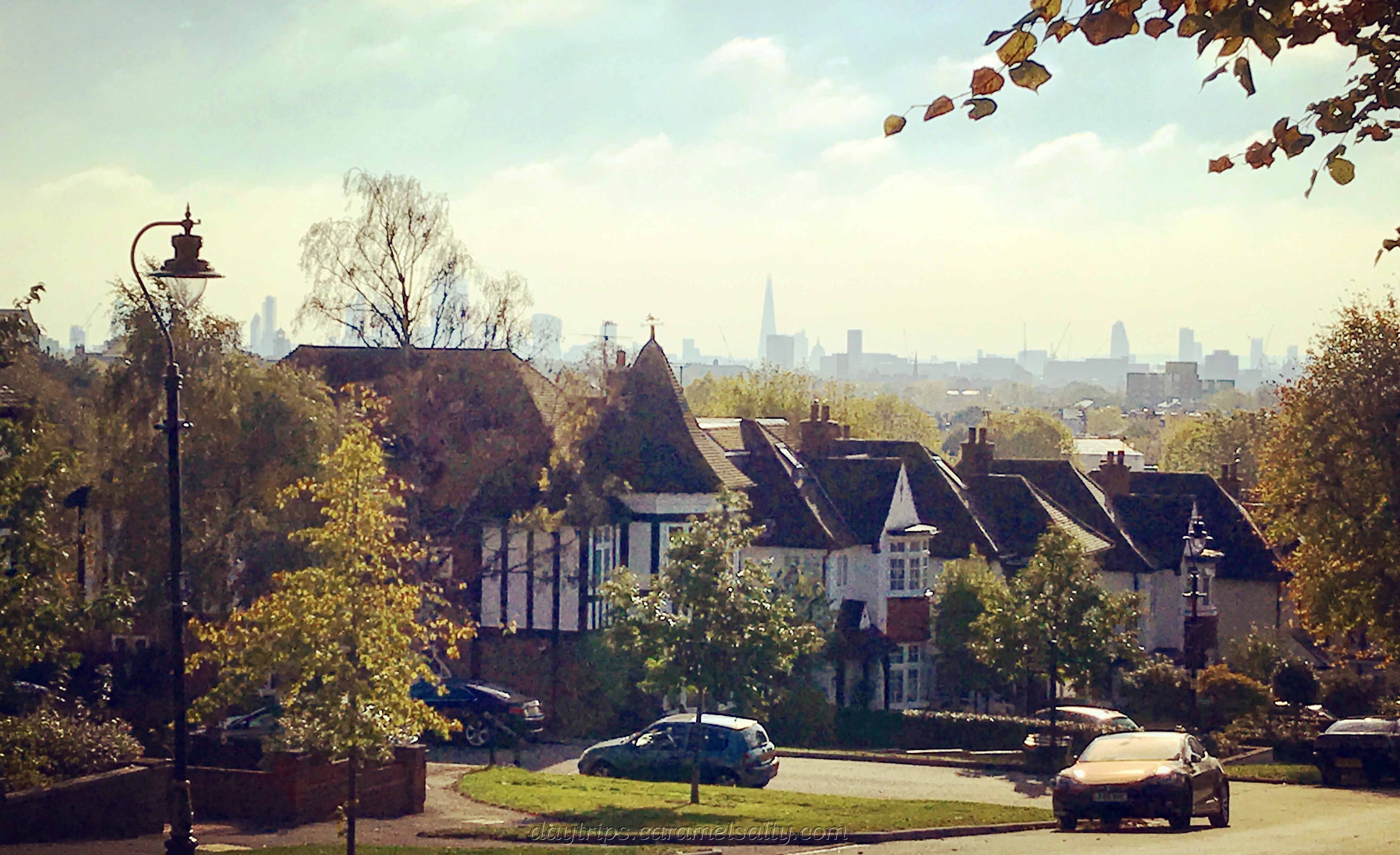 I cut down [9] Makepeace Avenue, towards Hampstead Heath, another delightful walk in this area. (See my Hampstead Heath blog). I am duly rewarded by views of the green slopes of the heath in the distance, visible between the red-tiled roofs. Makepeace Avenue is definitely my favourite street here. I wonder how much properties here would cost?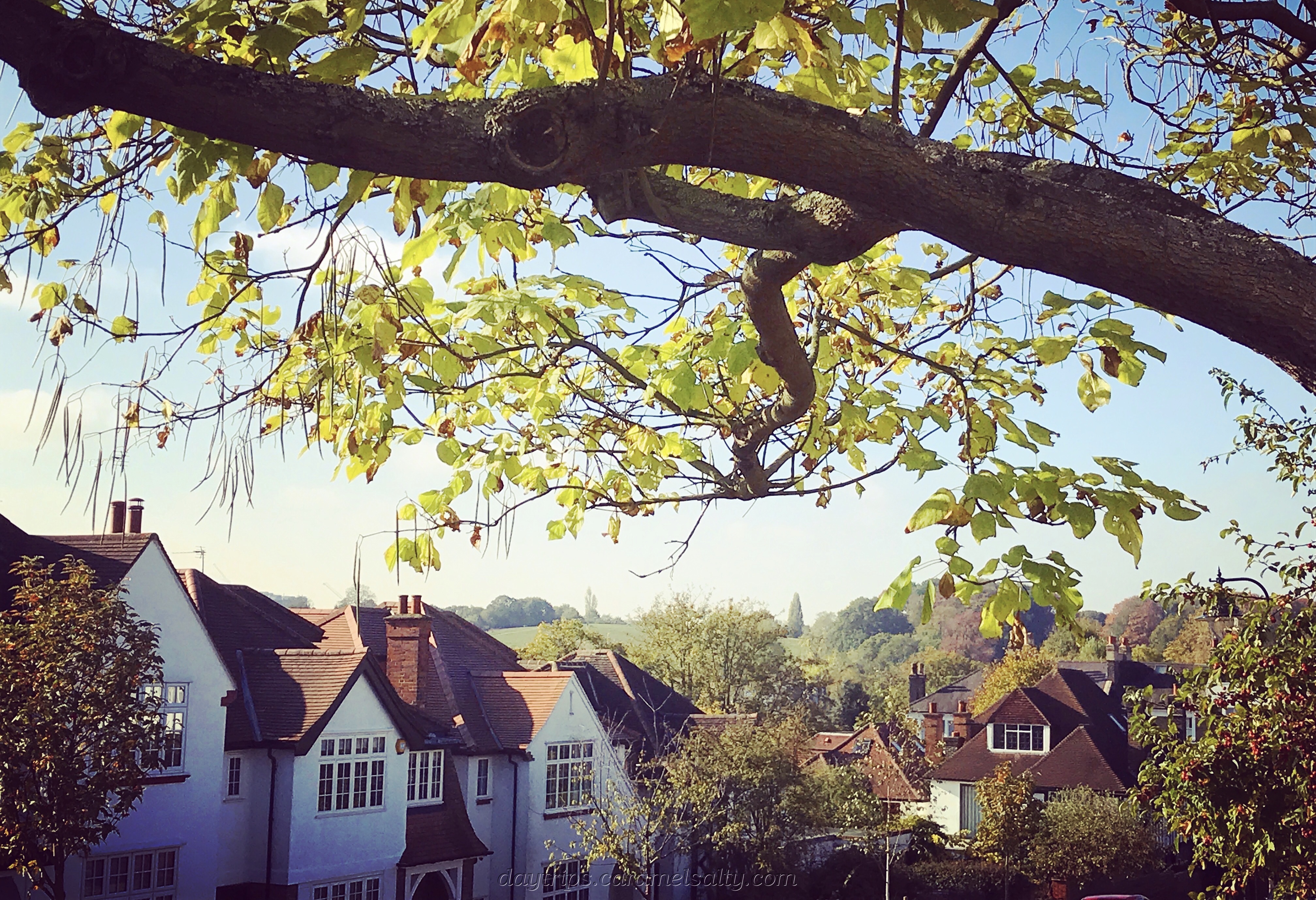 I cut back through [10] Oakeshott Avenue, to see if I can locate the remains of ABC's residence, Holly Lodge. Only a solitary gate is left. However ABC herself is a pretty remarkable woman. She is the richest heiress in England at the time. And a great philanthropist. And starts the Colombia Road flower market. At the age of 67, she remarries. But to a 29-year-old, which shocks polite society. There's more about her here.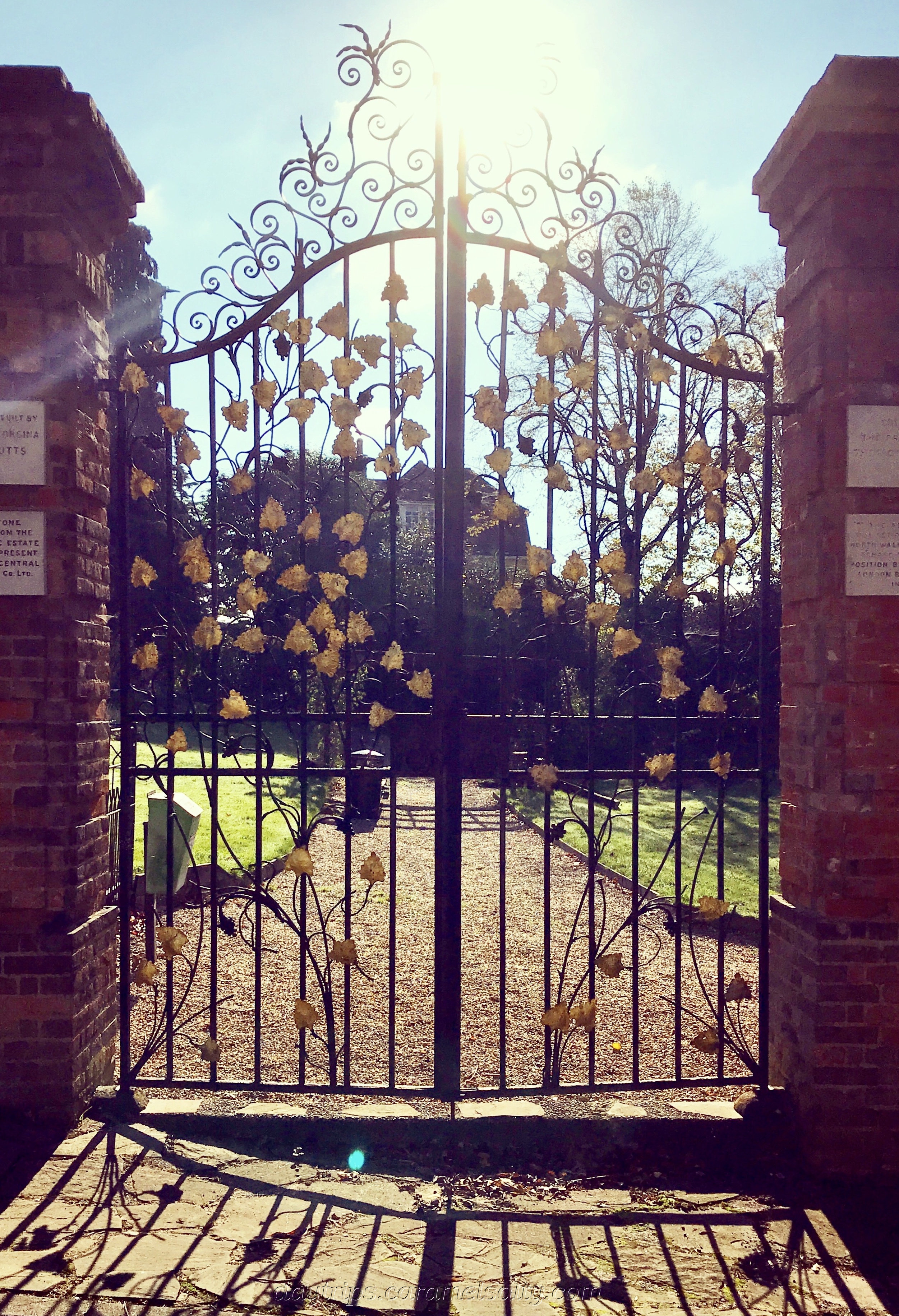 Back on [11] Highgate West Hill Road, I carry on up the hill, passing the imposing, behind locked gates, largest private residence in London called Witanhurst, originally built by the soap magnate Sir Arthur Crossfield. Further along is the very old [12] Flask pub, built when Highgate was a little village. It has welcoming staff, a crackling fire, and, according to its website, some resident ghosts.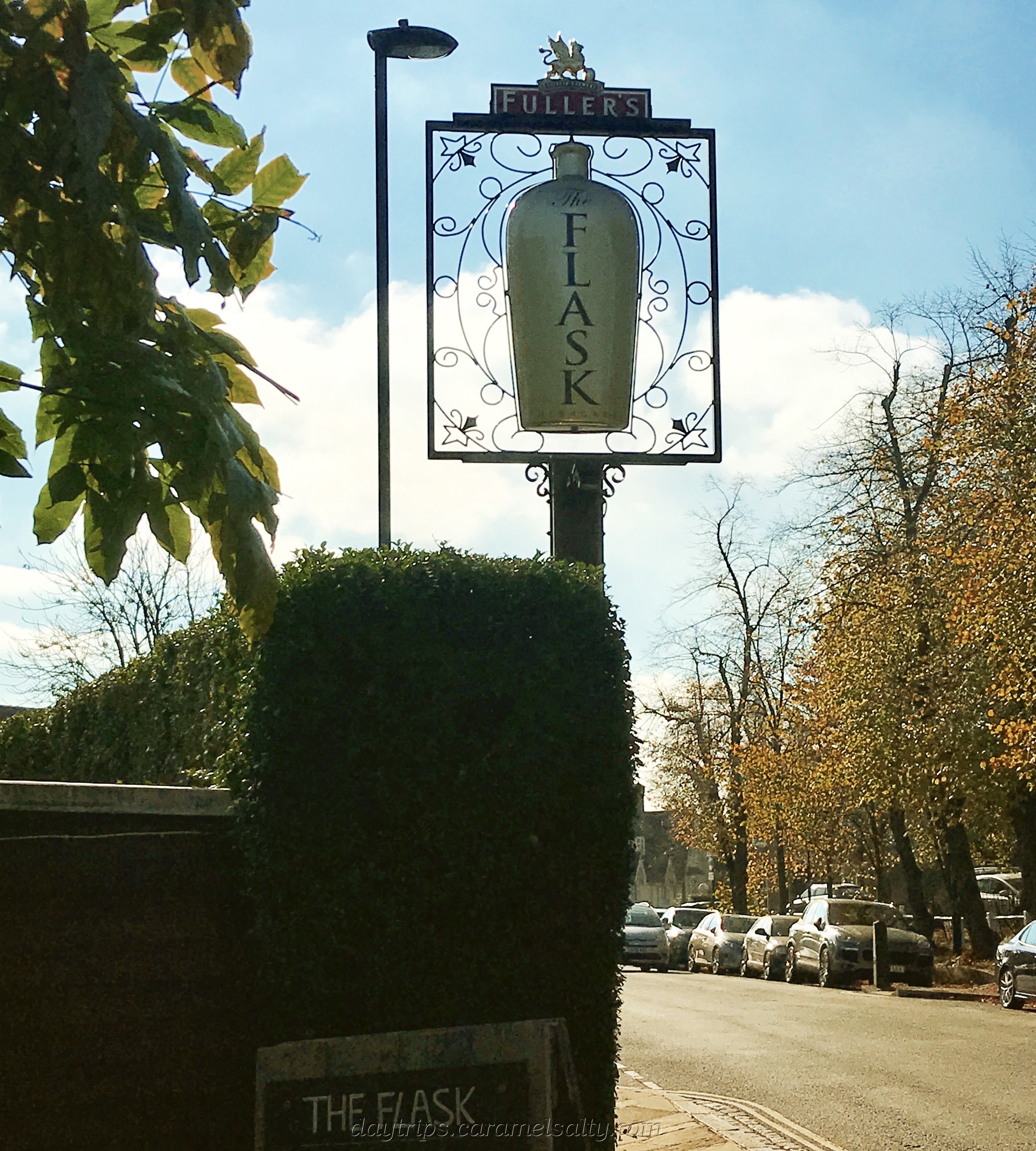 The history and haunting of the Flask are well documented. There is the Spaniard maid. And the cavalier who disappears into the pillar. I also read somewhere that this is, or perhaps used to be, Kate Moss's local. So with high expectations, I make myself comfortable. But after a couple of glasses of wine and no appearance of any apparitions, or Kate Moss for that matter, I decide to move my ghost hunting on.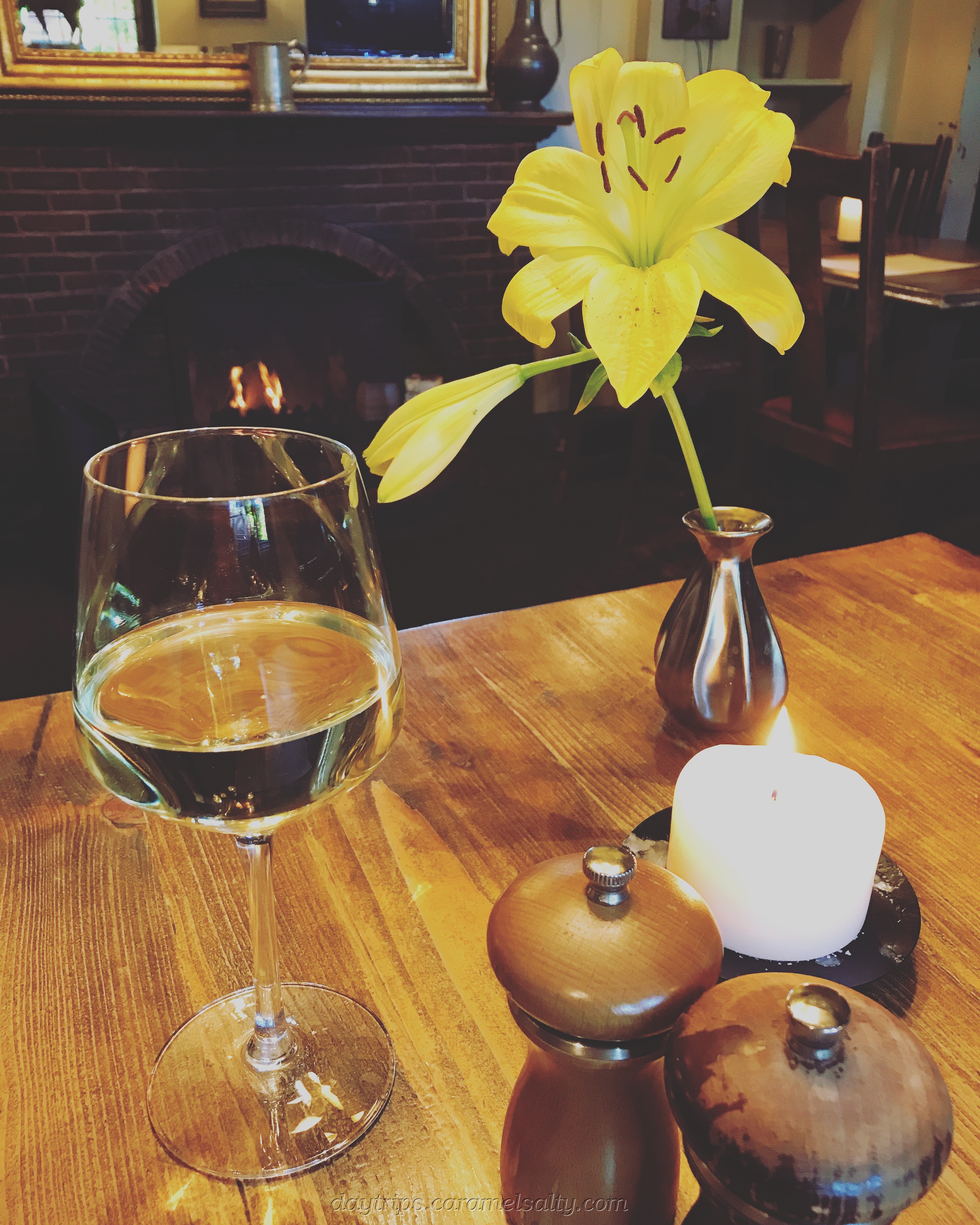 My next point of spooky interest is [13] Pond Square. The ghost here is not human. In fact it's a plucked, white chicken. The chicken, the story says, was being used in an experiment by Francis Bacon, not the artist, but a scientist. I seat myself on a bench and wait patiently for any kind of chicken to walk past. Alas, the only avian to flutter past is a pigeon. Perhaps it's the lack of the old familiar pond on Pond Square that's keeping the chicken away.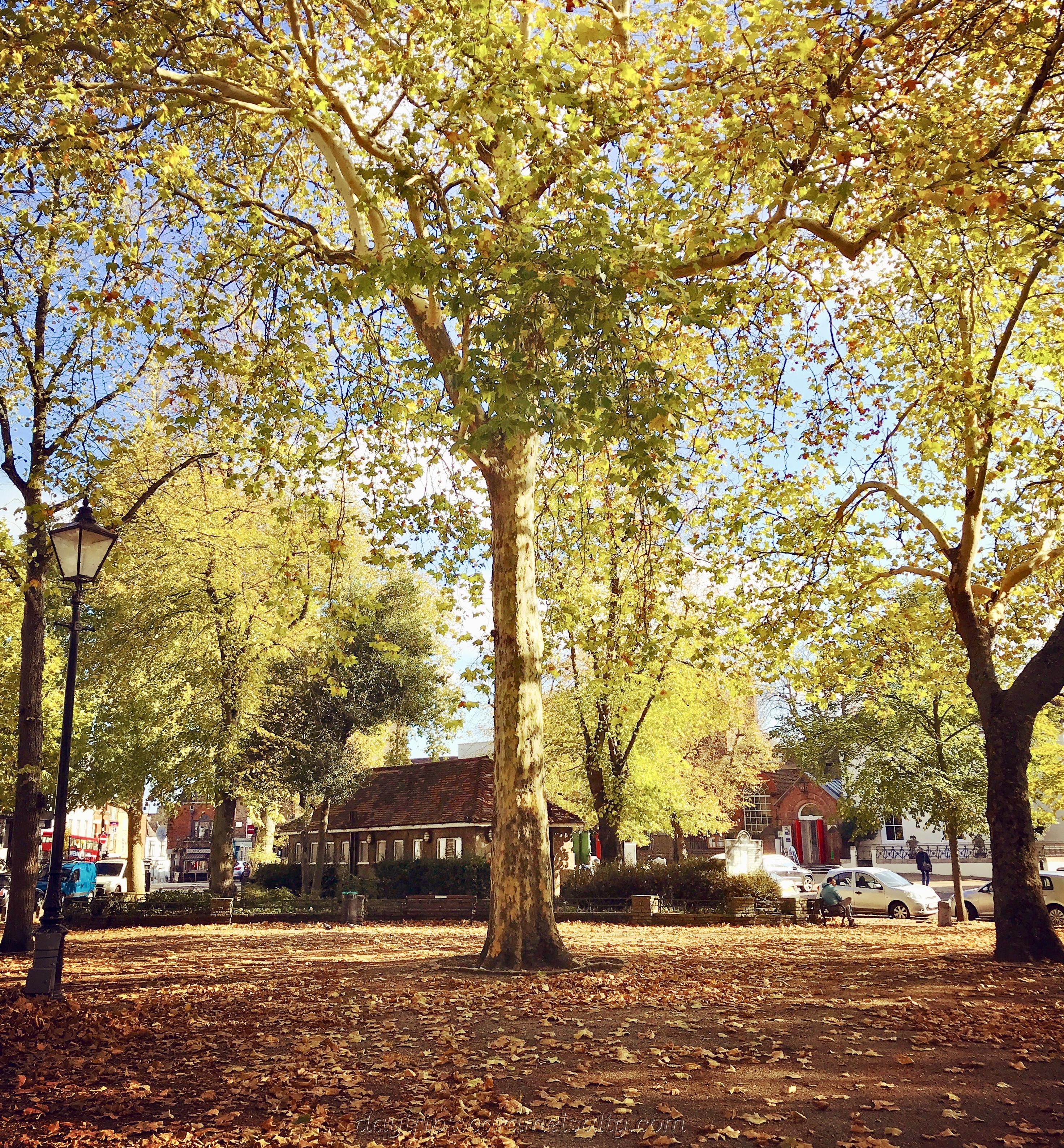 Spookily I end the first part of my ghost and grave walk at the 13th location of this part of the walk. Apart from a possible reincarnation of Dick Whittington's cat crossing my path, there has been a disappointing shortage of ghosts and spirits on my walk thus far. However there is certainly no shortage of pubs and shops in Highgate. And so I wander off for some retail respite. Ghosts and graves will have just have to wait …….
Related Blogs
Ghost Hunting Tips
Tube Map and City Mapper are free apps that provide London maps, route planner and train/ bus times from your nearest stop.
Transport for London is cashless. Only Oyster Cards, purchased at stations, or contactless cards, are acceptable.
The Flask Pub (website) – Welcoming, great food, delicious house wine, lovely fire. Jury still out regarding the quality of the in-house ghosts.