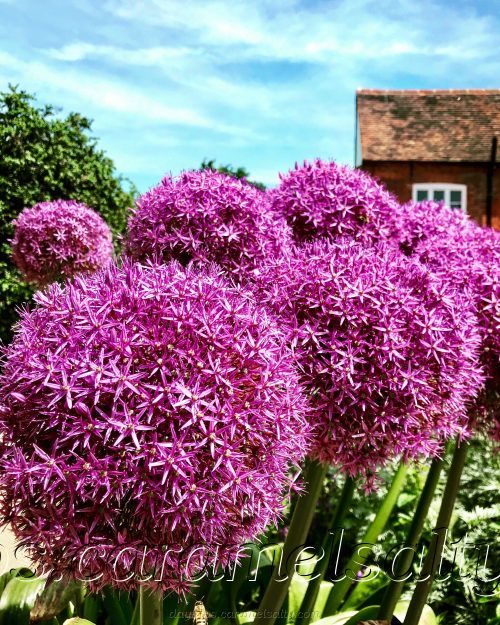 Harrow – A Kodak Moment On A Willow Tree Wander
In the 4th century, Roman legionnaires march out of Verulamium (St. Albans). Their route along Watling Street goes past what is Harrow today, towards Londinium and onwards to Dover, leaving England for good. The defensive gap left behind is exploited by the Angels and the Saxons (who where they). When they arrive in Harrow, they build a pagan shrine (hargae) on the hill. I win no prizes for guessing what hargae on the hill is known as today.
Start of Day: Paddington Bakerloo Tube Station, London
Cost of Day Out : Cheap (£)
History Content : Low
As it's London Open Garden Weekend, I'm going to explore the London countryside, to see what magic Mother Nature can produce in one of the most populated cities in the world. The walk I choose is one along Yeading Brook in Harrow, which lies in Zone 5. However I extend the walk by starting at [1] Harrow & Wealdstone, the last station at the northern end of the Bakerloo line.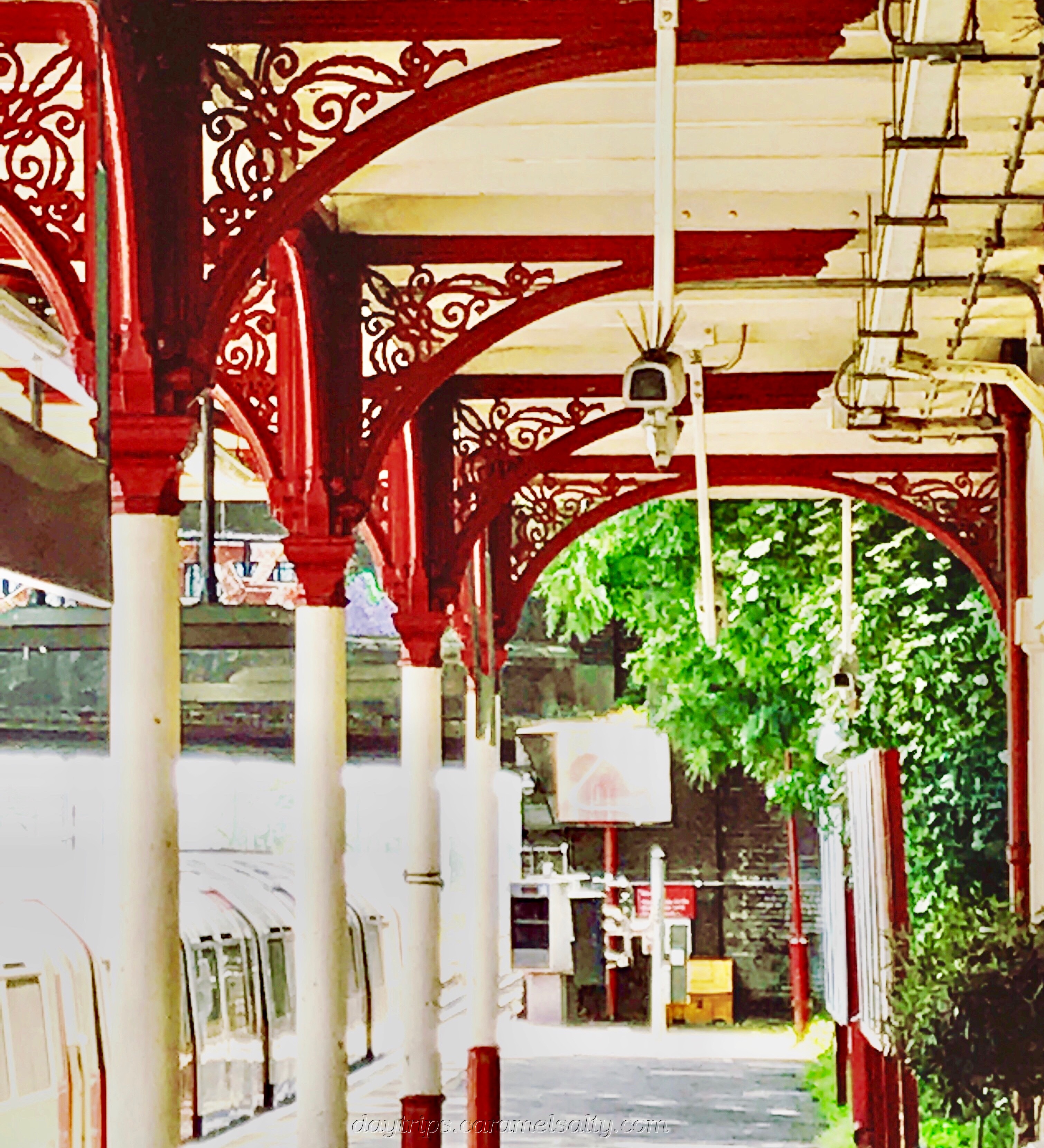 At Harrow & Wealdstone I head straight to the [2] Kodak factory, which filed for bankruptcy in 2012 having failed to compete with the popularity of digital photography. This is ironic, as it's Kodak who invented digital photography, but lacked the vision to commercially exploit this technology.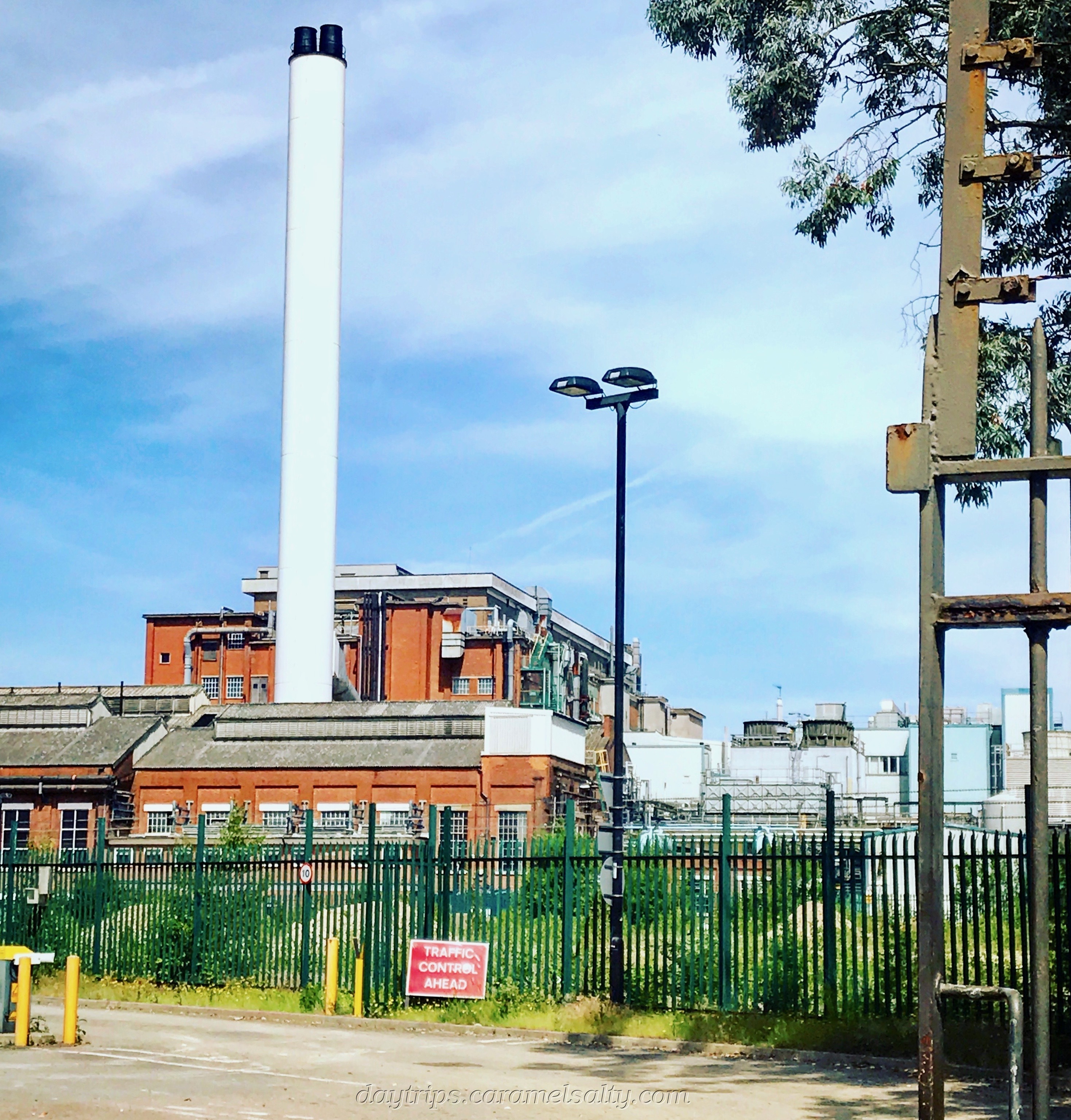 As I blog, the factory is being demolished to make way for housing. A sad end to an iconic brand which in its hey days employed 6000 people from the Harrow area. Just as tragic too is the 1932 demise of its founder George Eastman who departs with the most concise of suicide note. And so it's of little comfort to know that at least the Grade II listed tower will remain, even if nothing else does.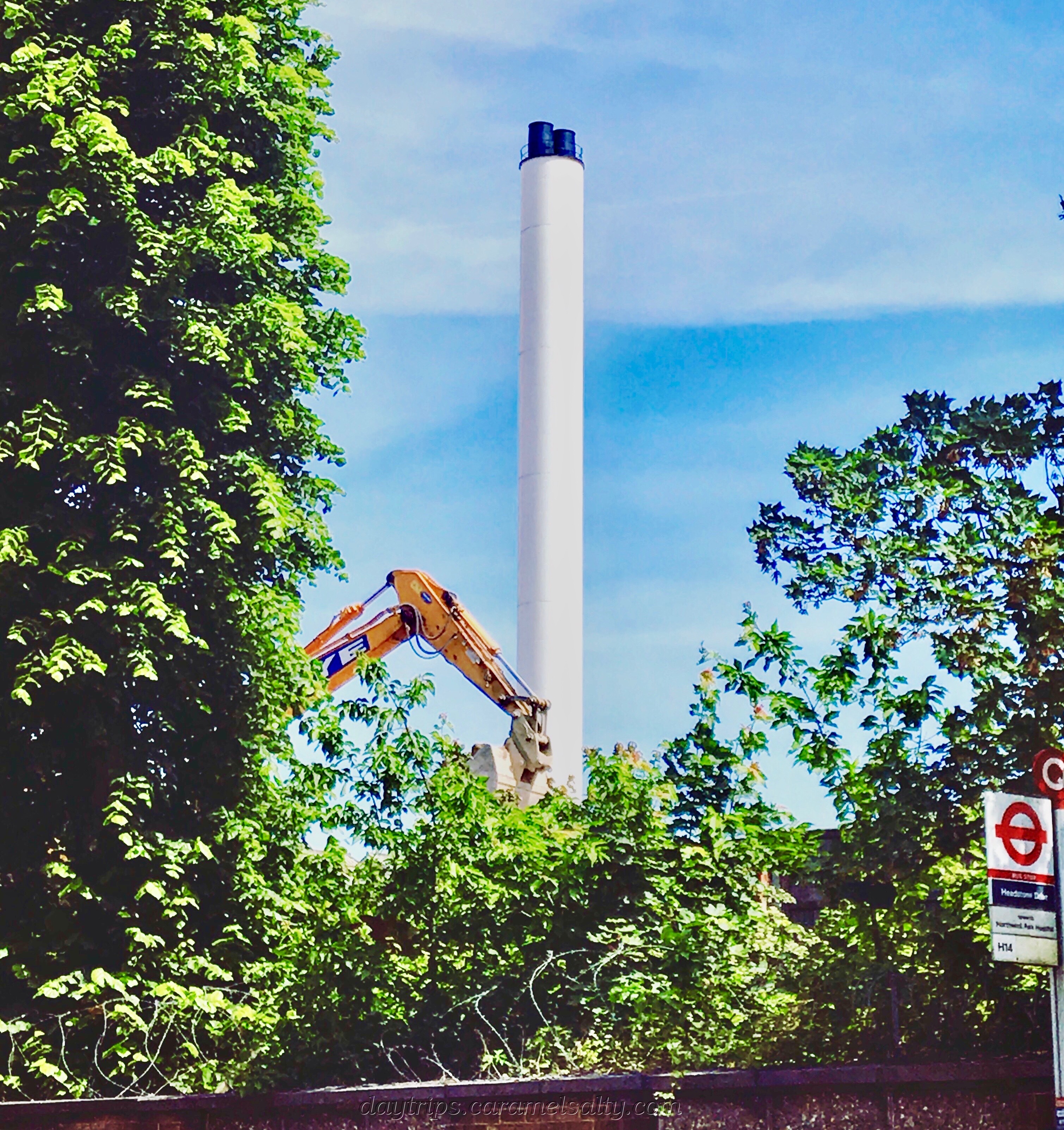 Industry and people move in to Harrow when the railway arrives in 1837. The middle classes set up home here, in order to escape the polluted London air. Amongst them is Mrs Beeton. And it's the same clean air that persuades Kodak to open their factory here, as it's perfect for developing and printing films.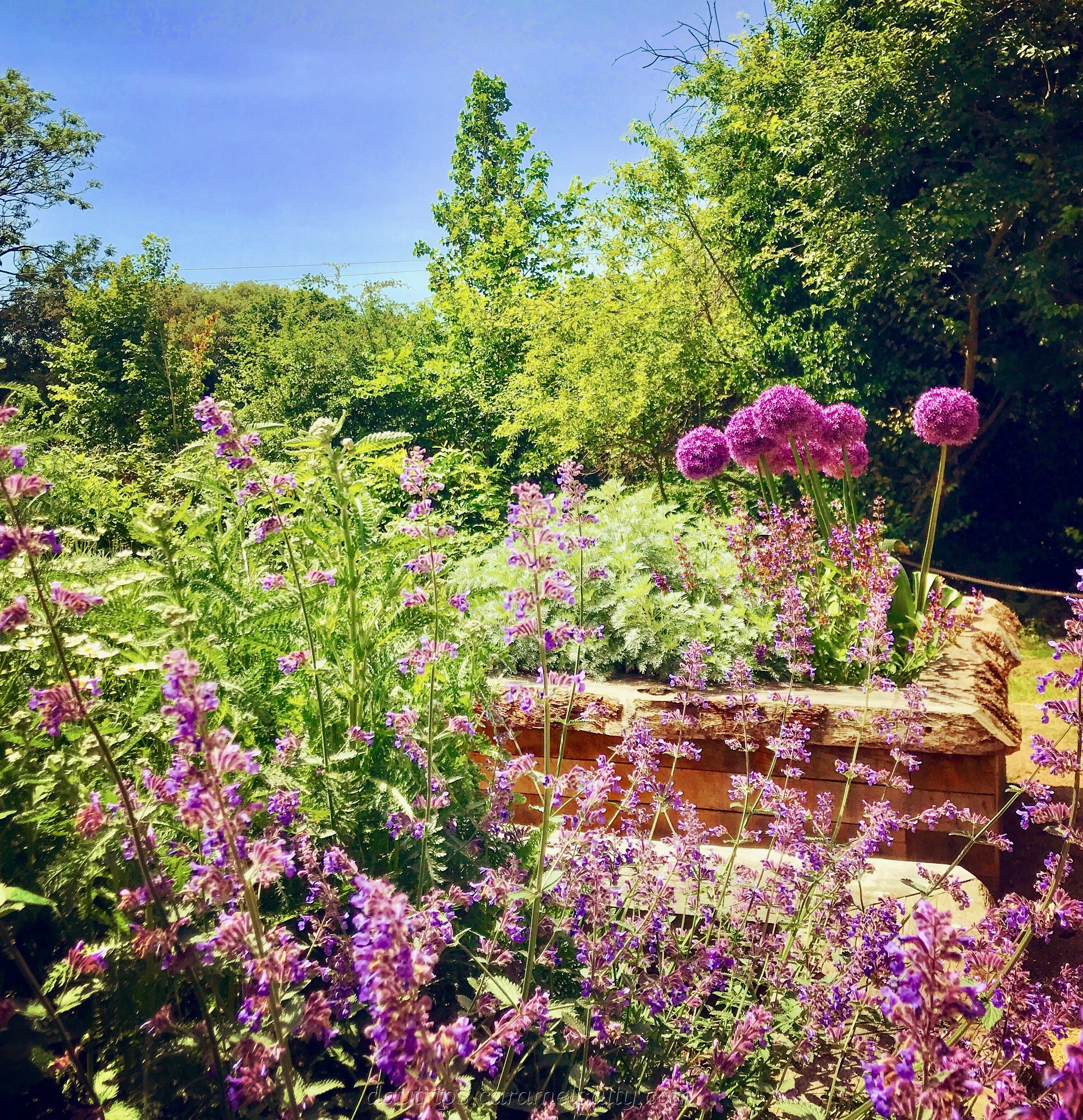 From Kodak I wander down to [3] Headstone Manor Museum. Kodak is actually built on 7 acres of land purchased from Headstone Manor farm in 1890. Industrialisation destroys farming, as workers flock to clean, well paid jobs, and in the case of Kodak, housing provided by the factories. When Kodak arrived, there were just 211 houses grouped around the station. 21 years later there were 2,563.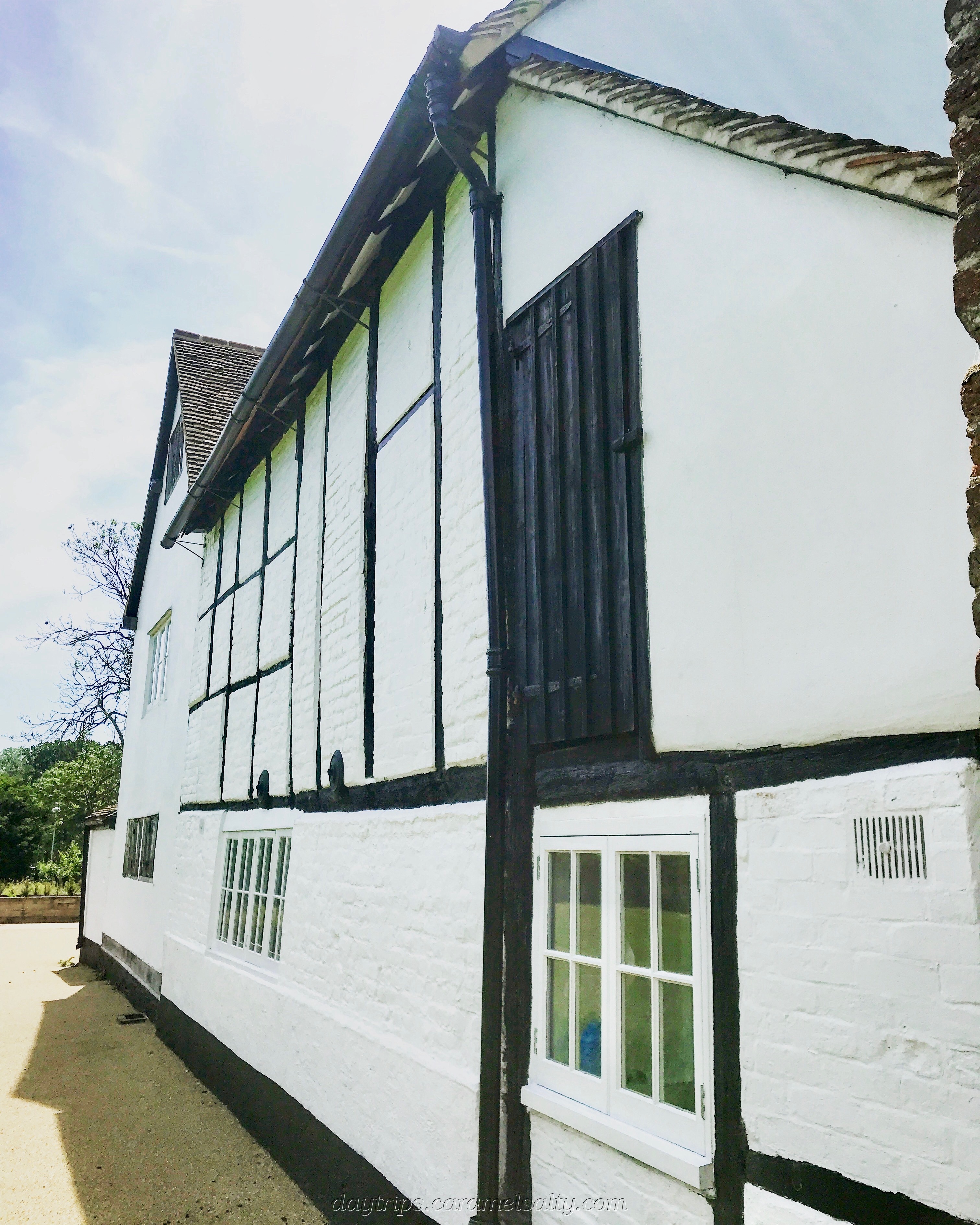 Headstone Manor is a 15th century moated manor house. But a manor dominating the plain has stood here since 1310. In 1332, it is sold to the Archbishops of Canterbury, who make this their main residence in Middlesex. The barns in the manor grounds would have been used for gatherings and meals. With Henry the VIII's dissolution of the monasteries in the 16th century, the manor transfers ownership to one of Henry's court favourites, Sir Edward North.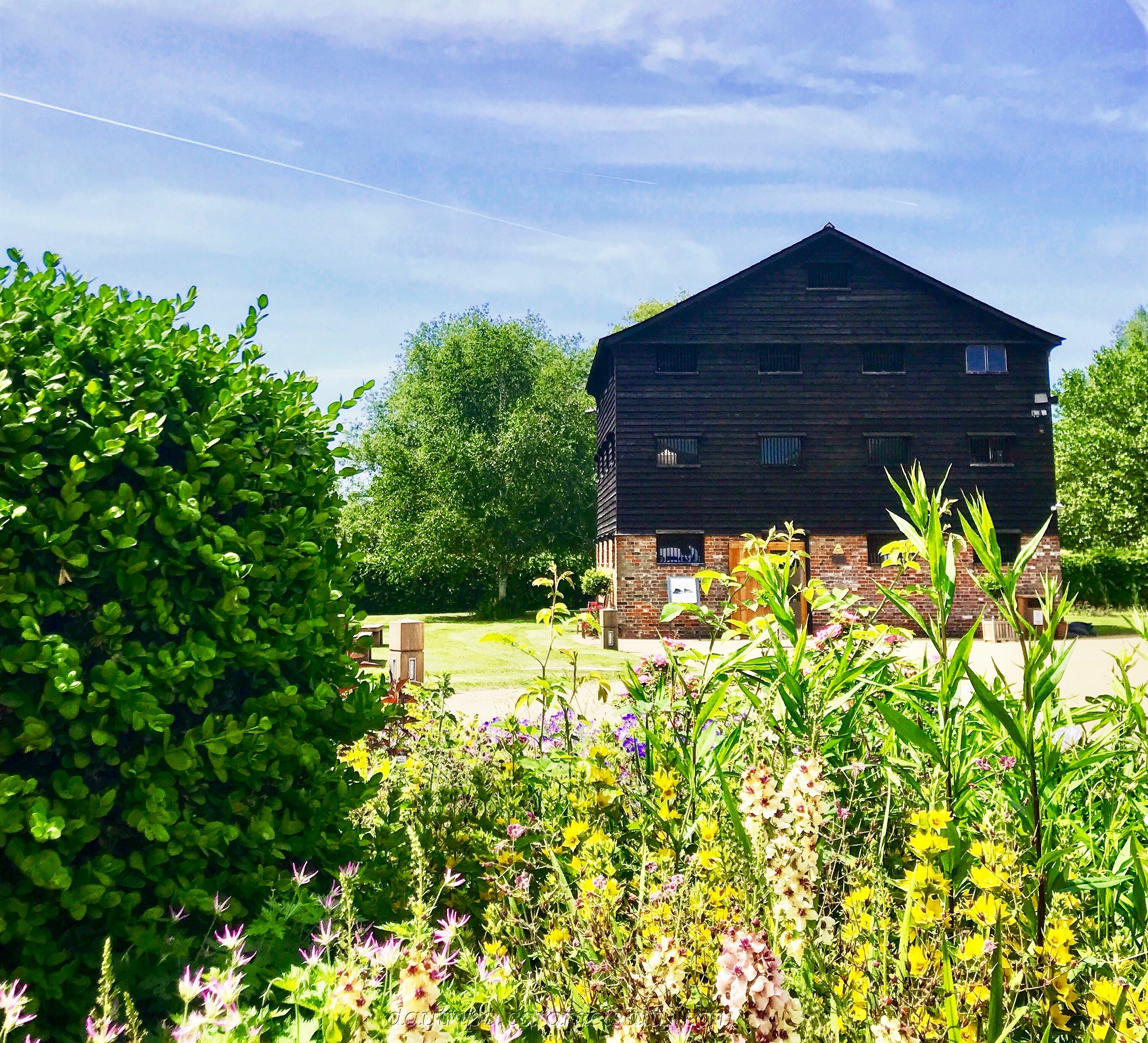 Another former owner of Headstone Manor was Sir Francis Ruse. A Royalist, he was in charge of scouting duties at the 1645 Battle of Naseby, a key battle of the Civil War. Granted it was a foggy morning, he manages to completely miss spotting the Parliamentarian troops poised for attack. He is fined for supporting King Charles, and has to sell the manor.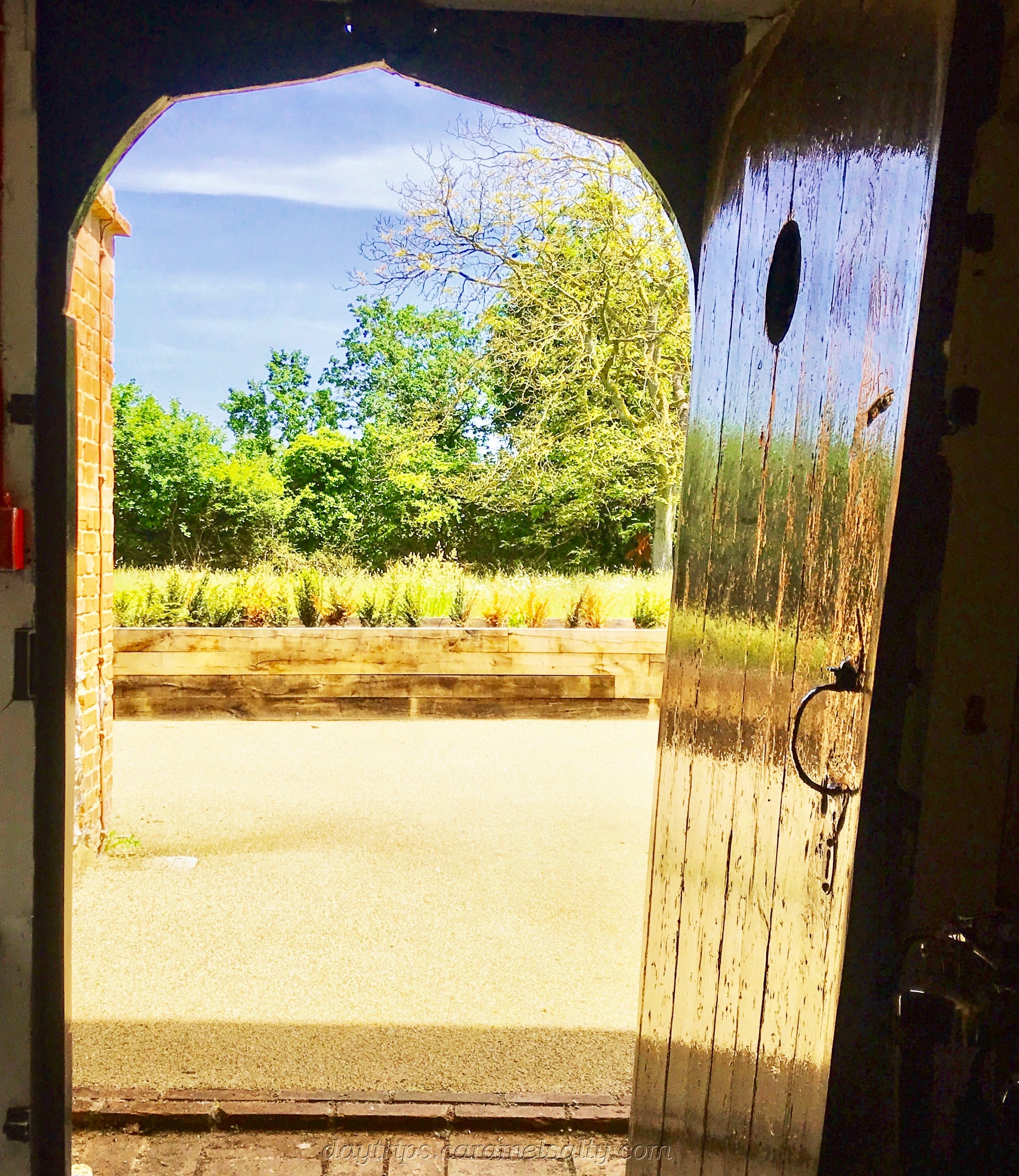 Whilst Headstone Manor has now reduced greatly in size from the farm it used to be, vast tracts of land still belong to a few wealthy landlords in Great Britain. This came about with the Enclosure Act of 1700-1801, which was a solution for more efficient farming techniques. But the act allowed landlords to simply take over land ownership by enclosing the area with a hedge. Which meant that the peasants lost their little strips of farms that lay in between the larger fields.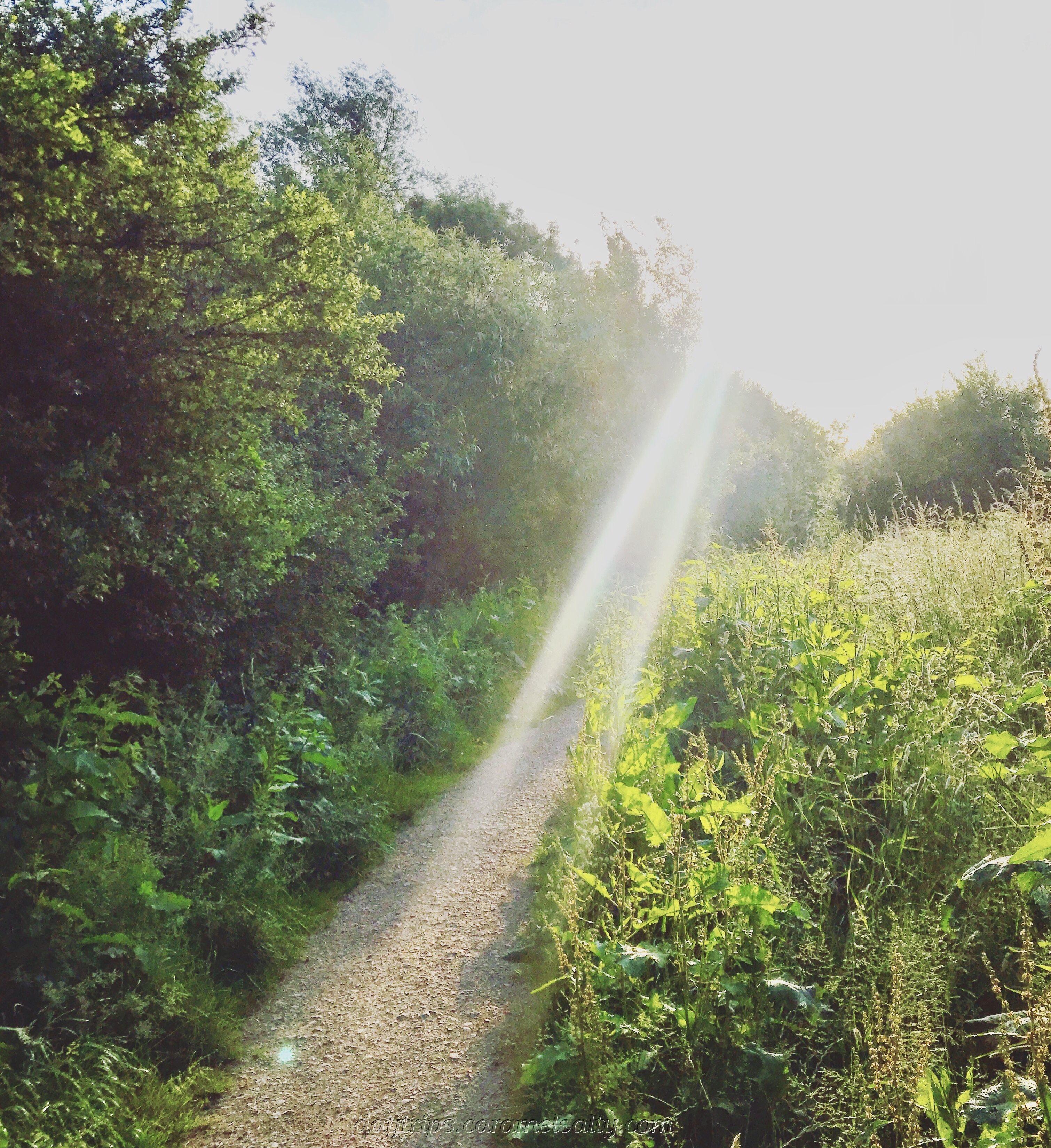 If I thought that Yeading Brook would be a babbling brook at the point that it emerges into the open air, I am bitterly disappointed. I peer through the fence along the road leading out of Headstone Manor Museum to find a brook no larger than a drain. A far cry from 10,000 years ago, when these plains were criss crossed with streams, attracting hunter gatherers.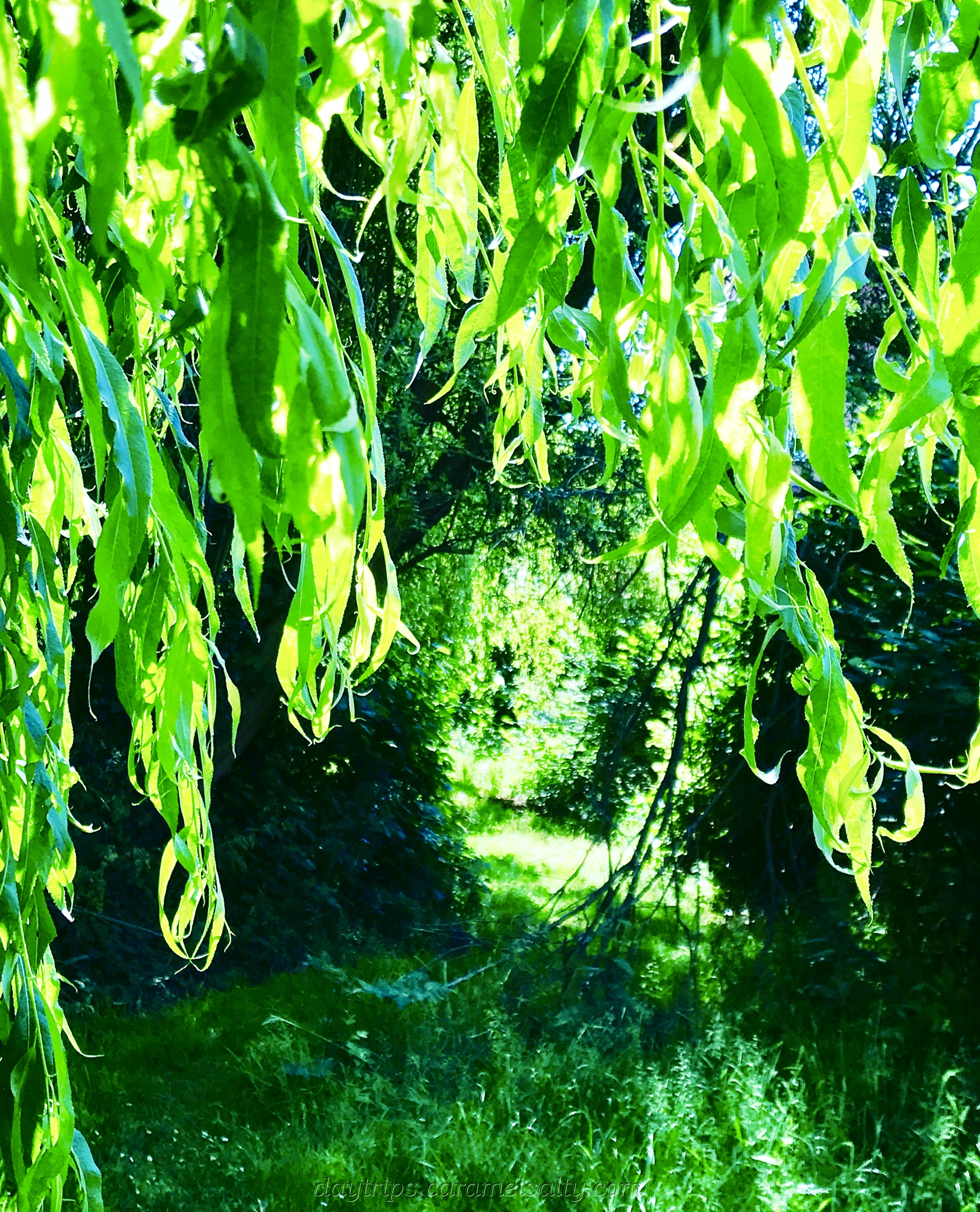 I catch bus H9 down to [4] North Harrow Station, the starting point of this walk. Within 10 minutes, I'm in the first of the green parks on this walk. [5] Yeading Brook Open Space is a lovely little park, with some magnificent trees including birches and conifers.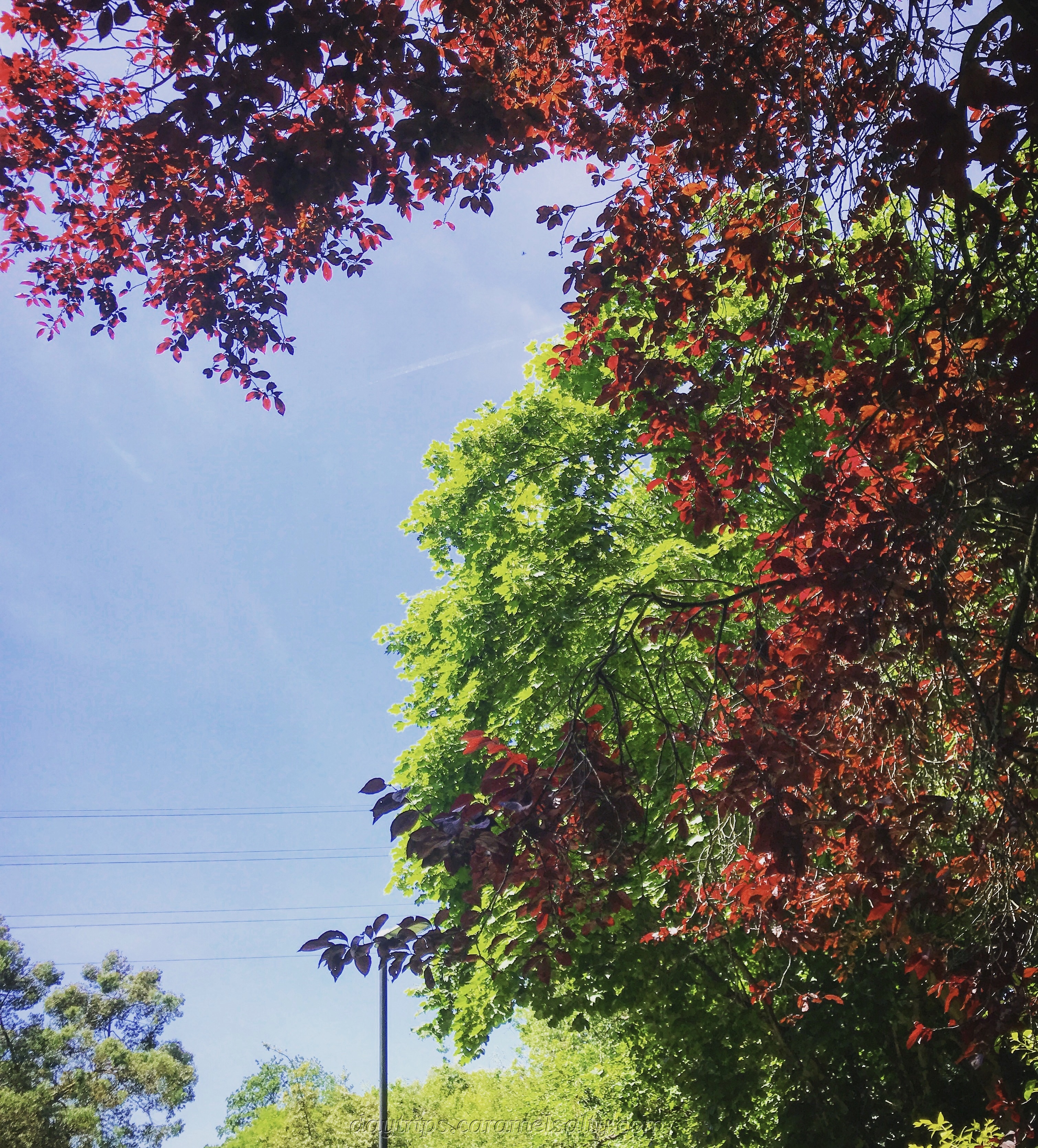 But as this is meant to be a willow tree walk, I switch my focus to willow tree spotting. It's not difficult to miss these graceful trees with their drooping branches and long slim olive-green leaves forming a curtain of leaves.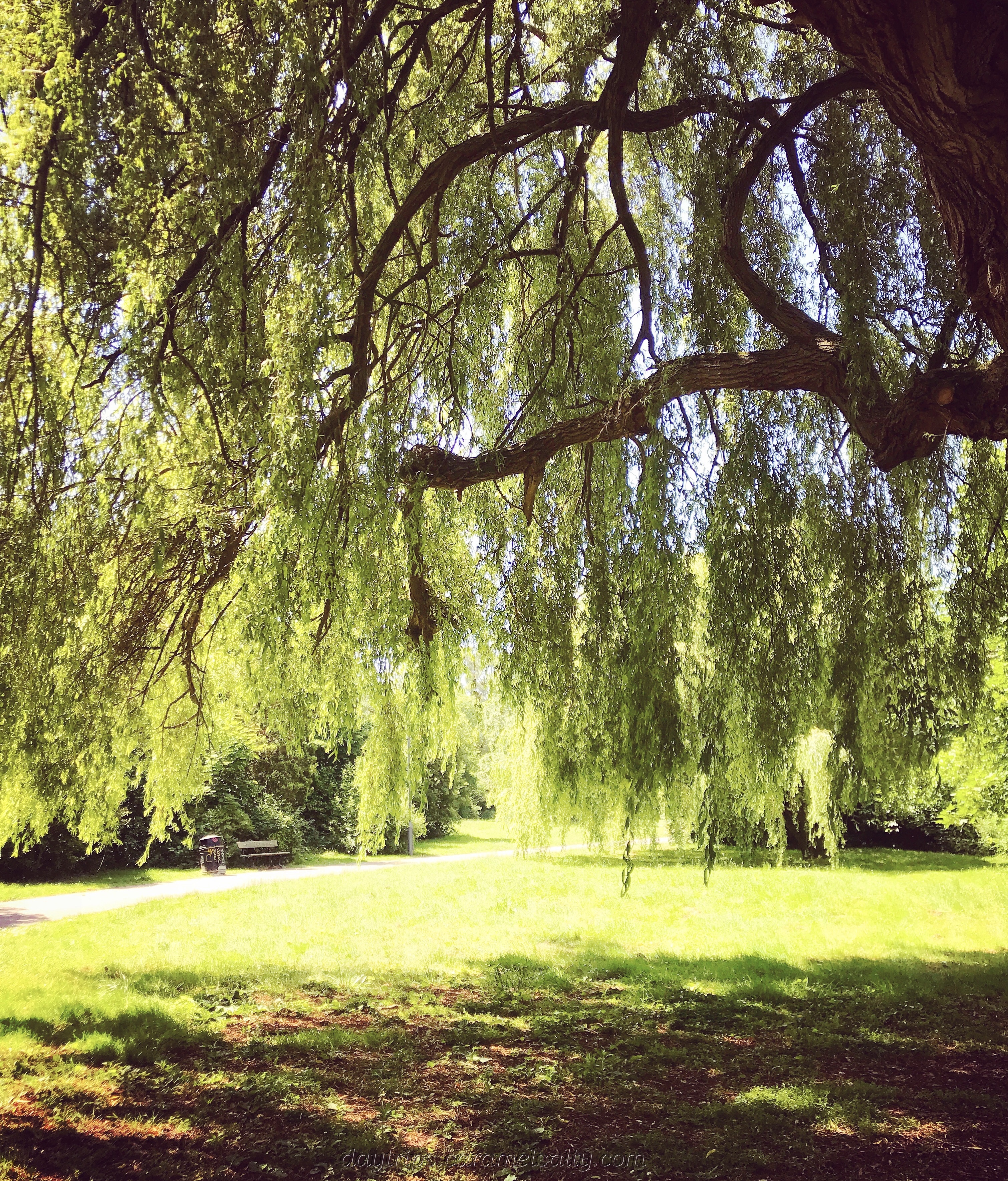 The walk takes me down [6] Church Avenue, which has to be one of the more colourful row of gardens in Harrow.  White semi detached houses with large gardens line the street. In fact nearly every house in Harrow has a garden, something that is a luxury in central London. And it also looks as if one has to have very green fingers to live on this pretty rose filled street.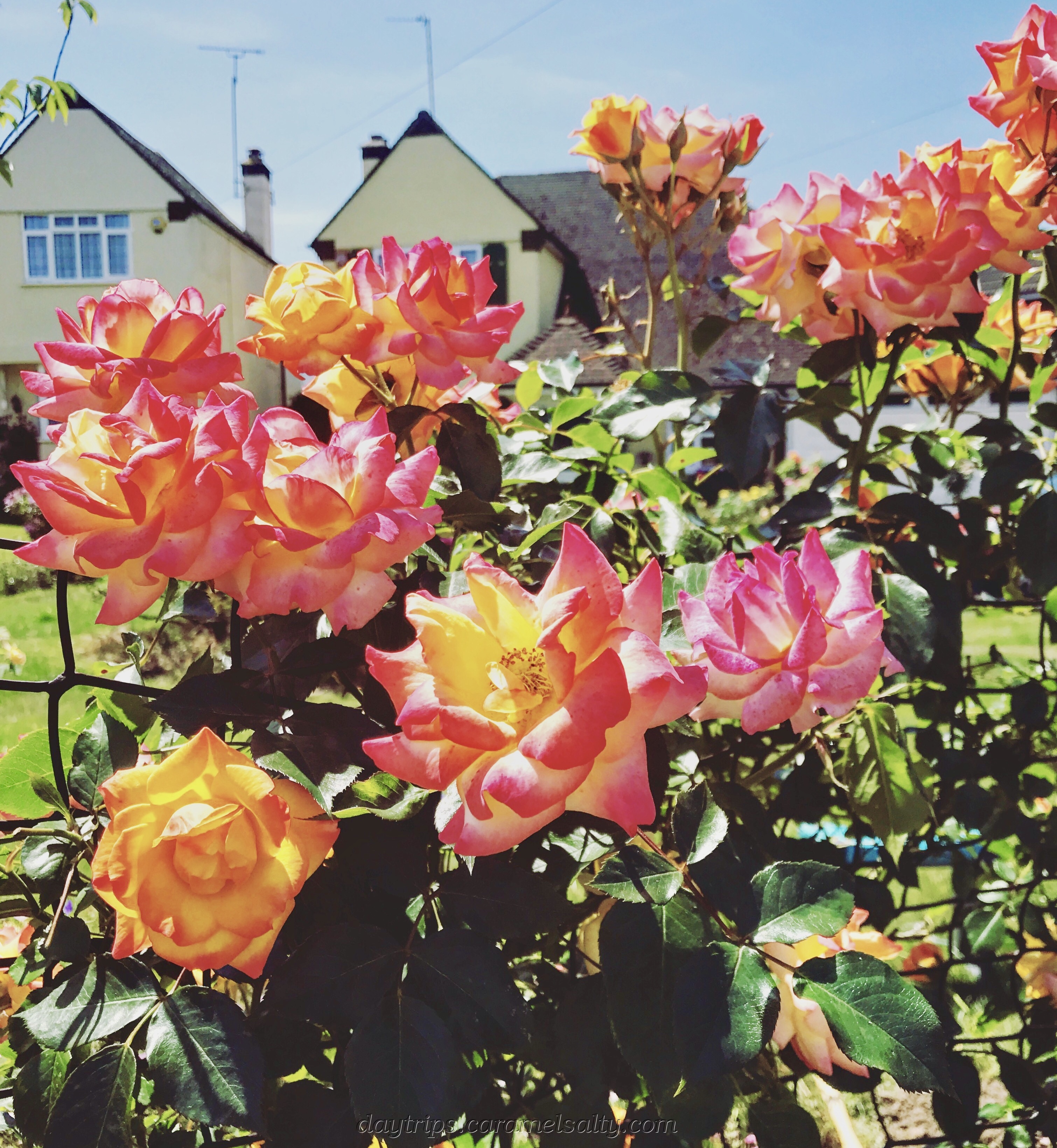 At the end of Church Avenue, I enter another parkland, crossing over the brook for the first time. The brook has grown in size, and now resembles a wide ditch. Given its proximity to a large residential area, there is the inevitable evidence of human existence trapped amongst the fallen twigs in the brook.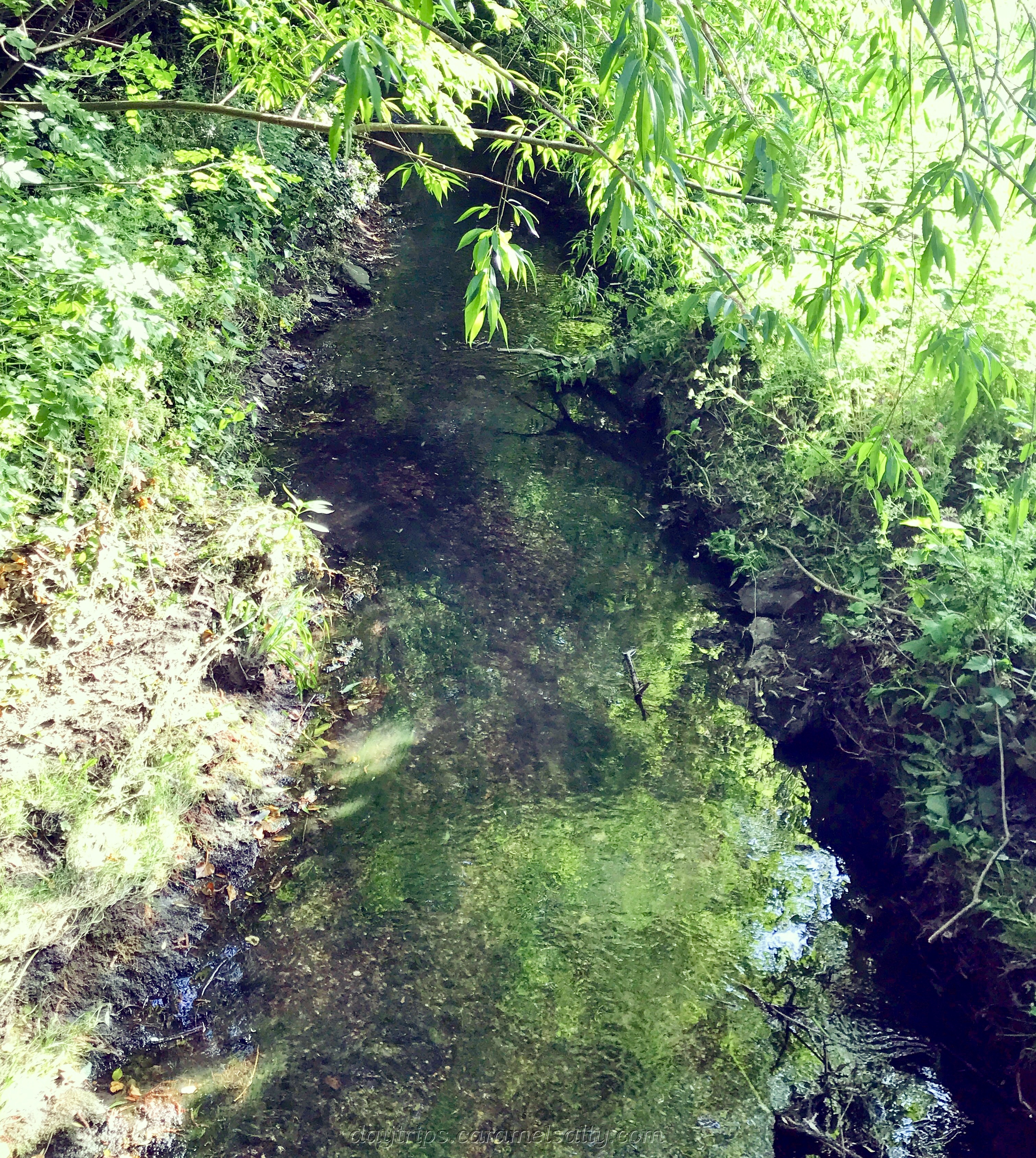 When I get to Village Way, I digress again from the walk by jumping on a bus (either the 398 or H12) towards Rayners Lane Station. Along the way I spy a beautiful minty green house, a nice refreshing change from the usual fare of white, beige and brown houses so far on my walk.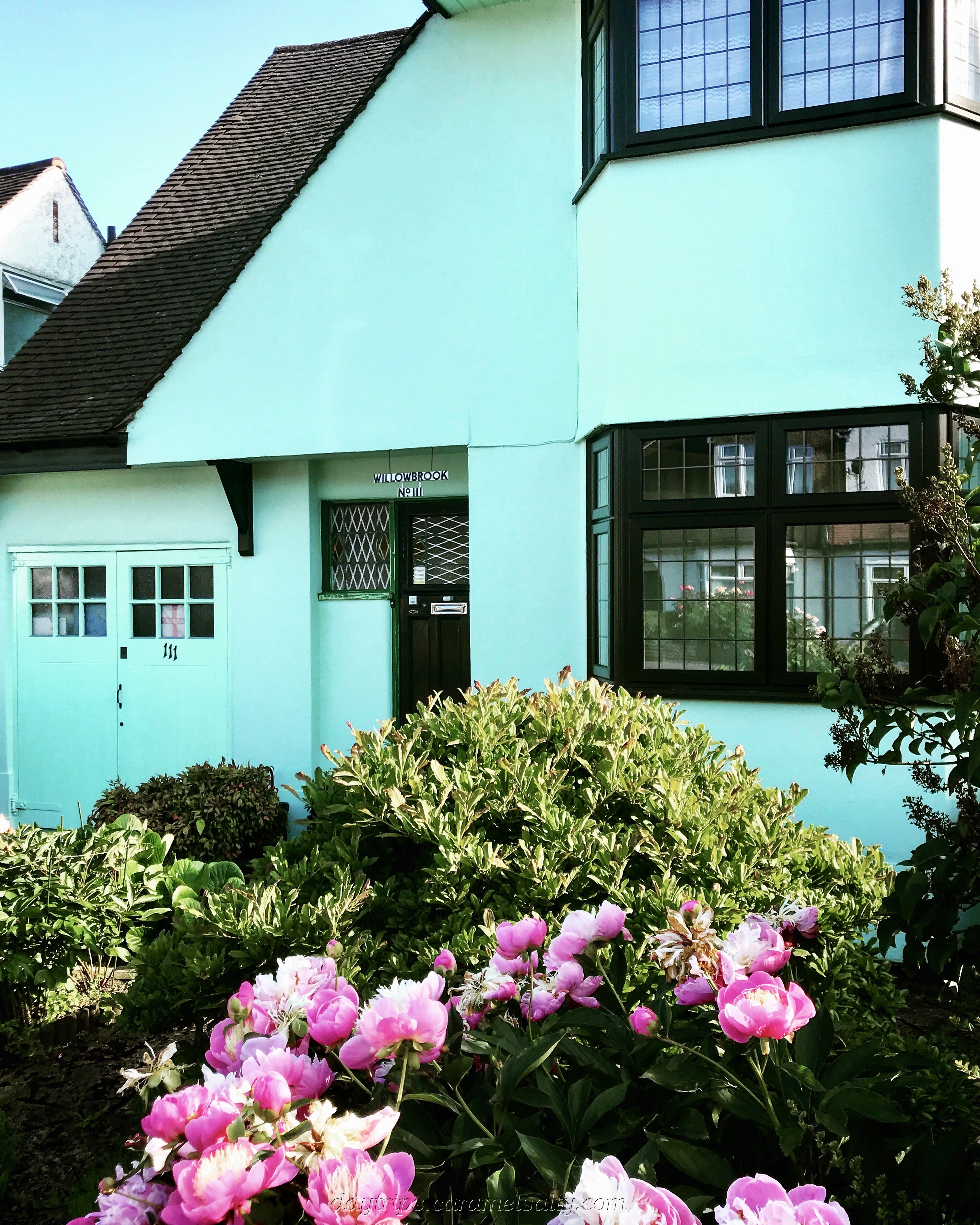 At Rayners Lane, I walk past the Art Deco [7] Zoroastrian Centre (1936), previously the Odeon Cinema, to the [8] Eastern Fire restaurant. I intend to treat myself to a Malaysian Sri Lankan lunch. Something local resident Daniel Dancer, born in Harrow Weald in 1716, wouldn't have contemplated at all. He is so miserly that he inspires Dickens to write about a Scrooge. A wealthy man who leads a bizarre lifestyle, his selfishness extends to refusing a doctor for his dying sister.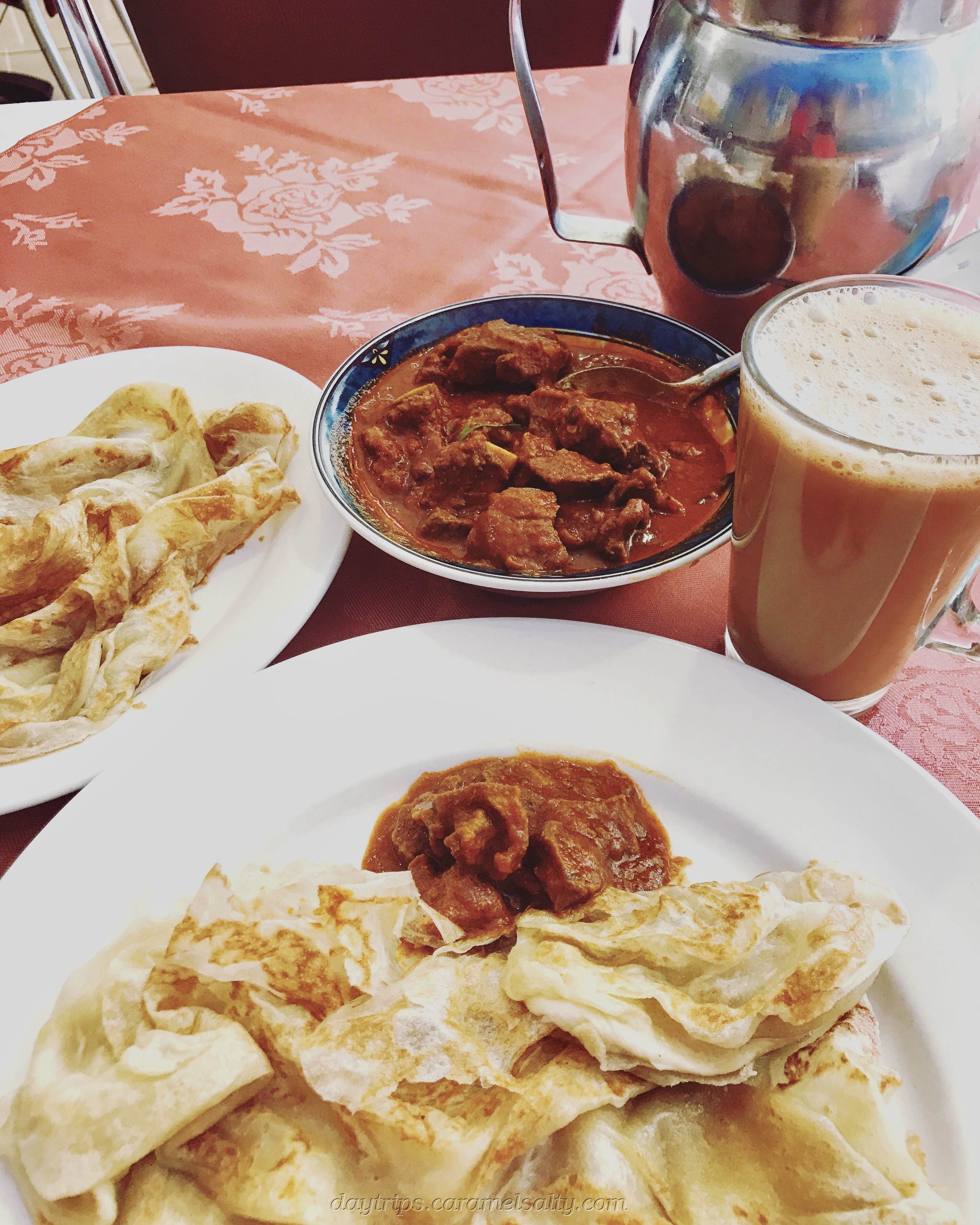 It's now time to work that lovely lunch off. I traipse back to that minty house on Village Way and look forward to an afternoon of more wanderings along a brook and through the English woodland garden.
Related Blogs

Some Useful Stuff
Tube Map and City Mapper are free apps that provide London maps, route planner and train/ bus times from your nearest stop.
Transport for London is cashless. Only Oyster Cards, purchased at tube stations, or contactless cards are acceptable.
Willow Tree Wander (website) – is a printable walk, which forms the basis of my day trip to Harrow.
Headstone Manor Museum (website) – closed Monday. Free entry.
Eastern Fire Restaurant (website) – run by the amiable Ravi.