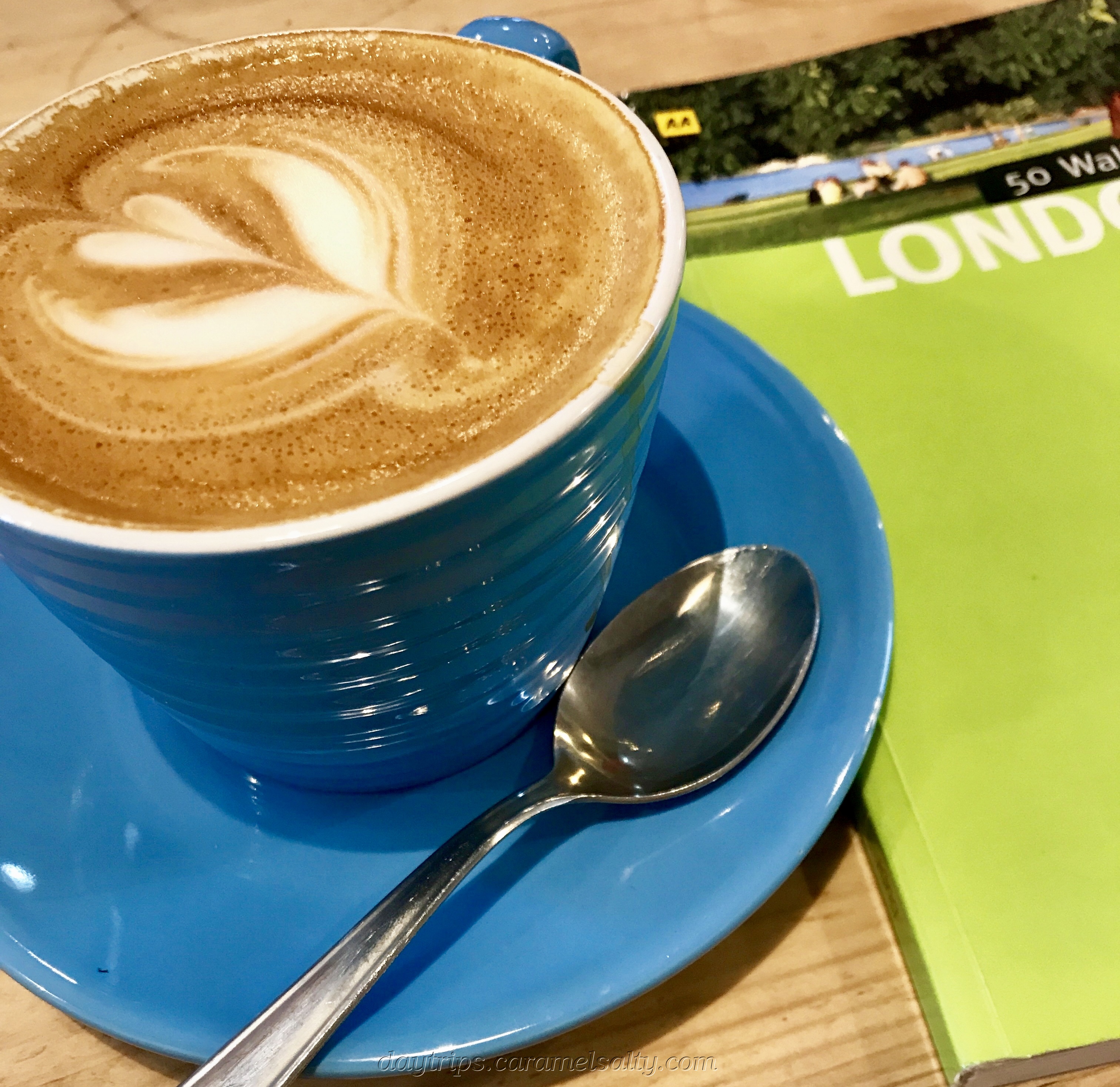 Balham – The Incident of the Bomb in The Night
For years, my book of AA Walks has simply collected dust on my shelf. Walk number 13 is around Balham, a place I've not explored before. The highlights, the walk tells me, are Tooting Common and an art deco building. No hint of a story. But to my surprise, tales emerge as I  walk along railway lines, commons and streets. Little do I know that by the end of the day, my story will become a tribute to the contribution of a beleaguered nation who become a key British ally during WWII. And of course the odd murder or so……
Start of day: Balham Tube Station
Cost of Day Out: Cheap (£)
History Content: Low
When I arrive at [1] Balham Station, I stay a while underground. During WWII, it wasn't uncommon for bombs to fall onto underground stations. But in this tragic case, the station is full of sheltering locals when it happens. It wasn't just falling masonry that causes the casualties. A full account from those who lived through the Blitz, describe how the trapped people in the now dark and incredibly dusty tunnels are flooded by water from the burst mains. And in the blackout above ground, a red London bus falls into the bomb crater, an image that is published worldwide to symbolise the devastation of the Blitz.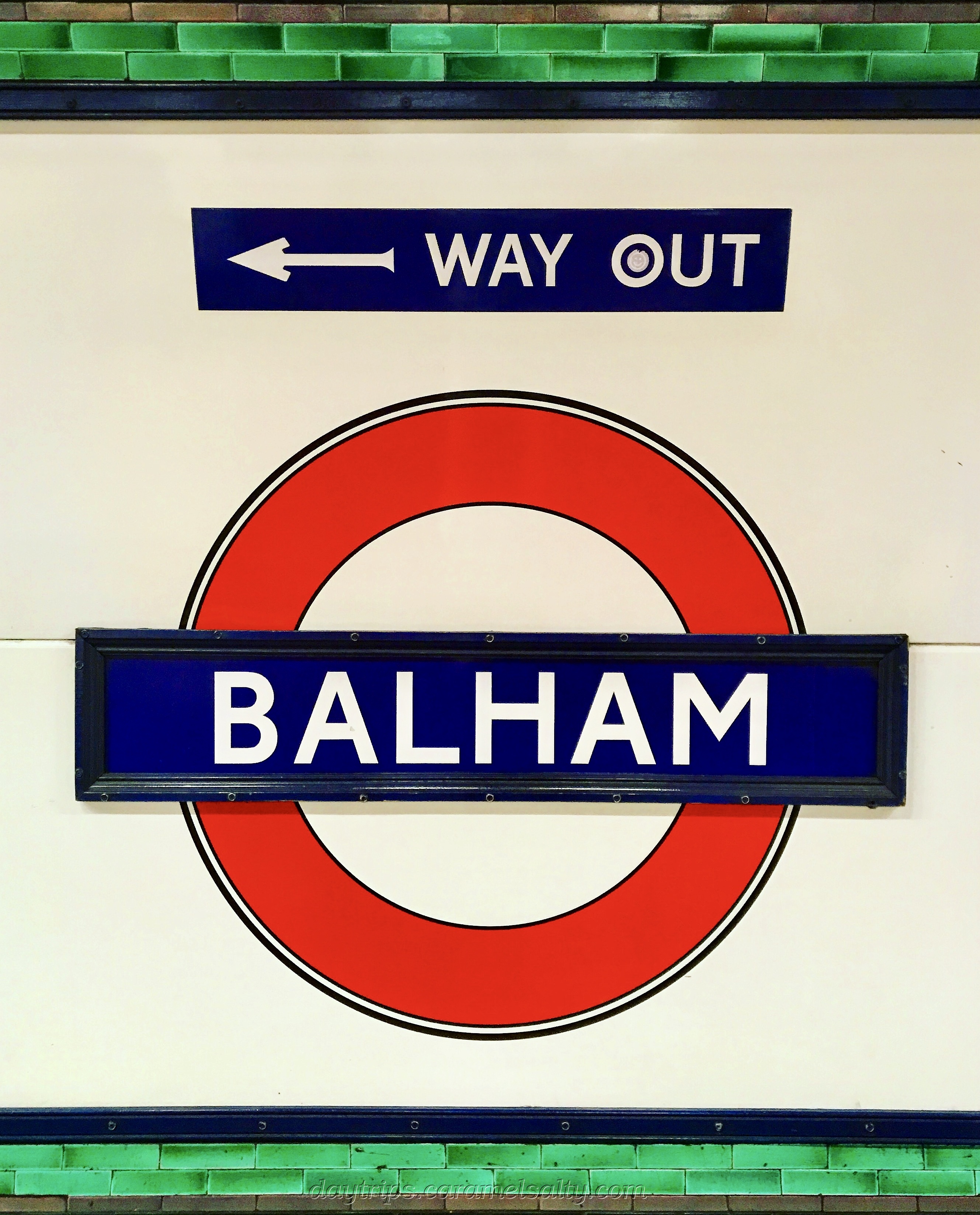 After that sombre start, I exit Balham Station into bright sunshine. The walk takes me past [2] The Bedford pub, where in the billiard room of the pub in 1876, a coroner's inquest is held on the fatal poisoning of Charles Bravo. Today, events of a much light-hearted nature are held in this once Victorian hotel. But I'm going to put this story on ice for now, until I go past the house where this deed was allegedly committed.
As I walk down the row of terraced houses on Fernlea Road, the scent of a beautiful yellow rose in a front garden lifts my spirit somewhat. I'm practically speed walking down Fernlea road, eager to leave behind the Balham that got transformed with the arrival of the trains in 1856. Just as it transformed Harrow  (see my Harrow blog), the middle and working classes move in here in great numbers with the arrival of the locomotives.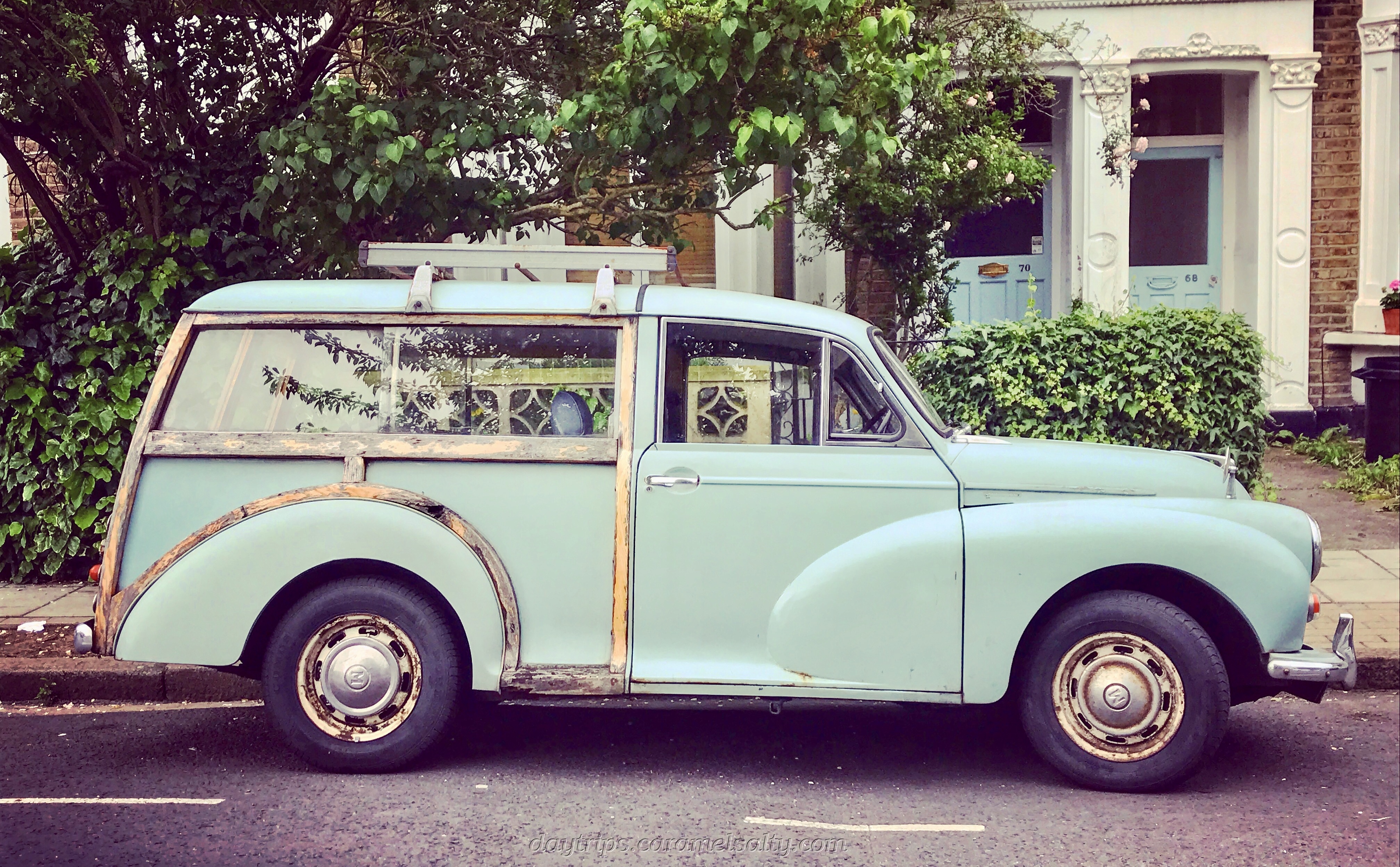 [3] Tooting Bec Common finally looms in front of me. From my tree-lined path, a large stretch of flat, grassy land, edged by trees, lies to the right of me. I'm not expecting lush formal borders here. After all a common is poor quality agricultural land unwanted by the larger farms. Hence the land is shared by the villagers for their animals to graze on and for gathering fruit and wood.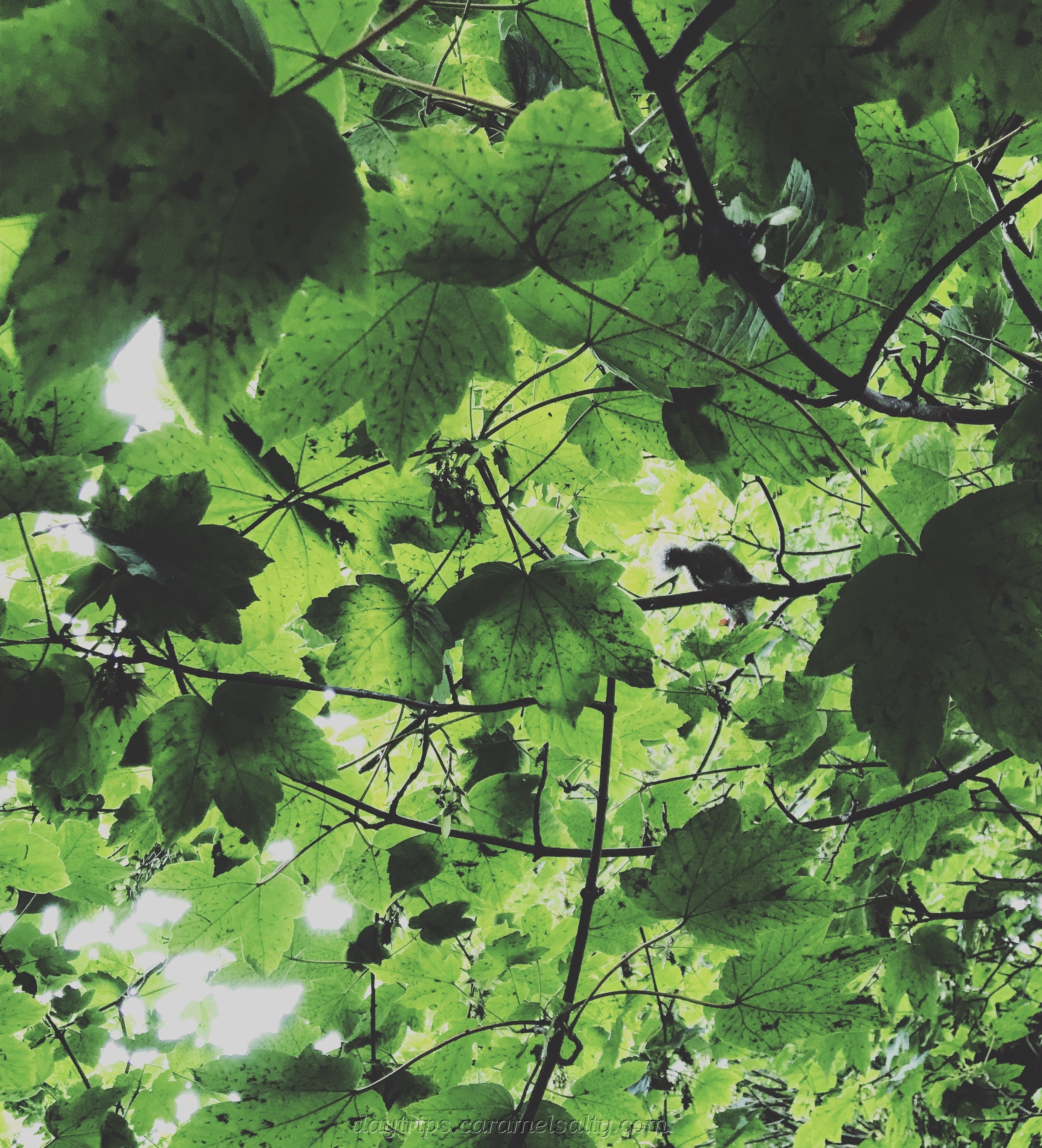 Trains and roads change Tooting Bec Common forever when they slice through the common. Which is why my reverie is interrupted by the red Gatwick Express whizzing past, not far from me. With industrialisation and urbanisation, the common evolves into a recreation park, replacing cattle and sheep with walkers and dogs. But it still has some splendid trees, especially this magnificent gnarled specimen which I pull up short for. A quick check on my online Woodland trust guide confirms that it's an oak, one of the most common trees in England.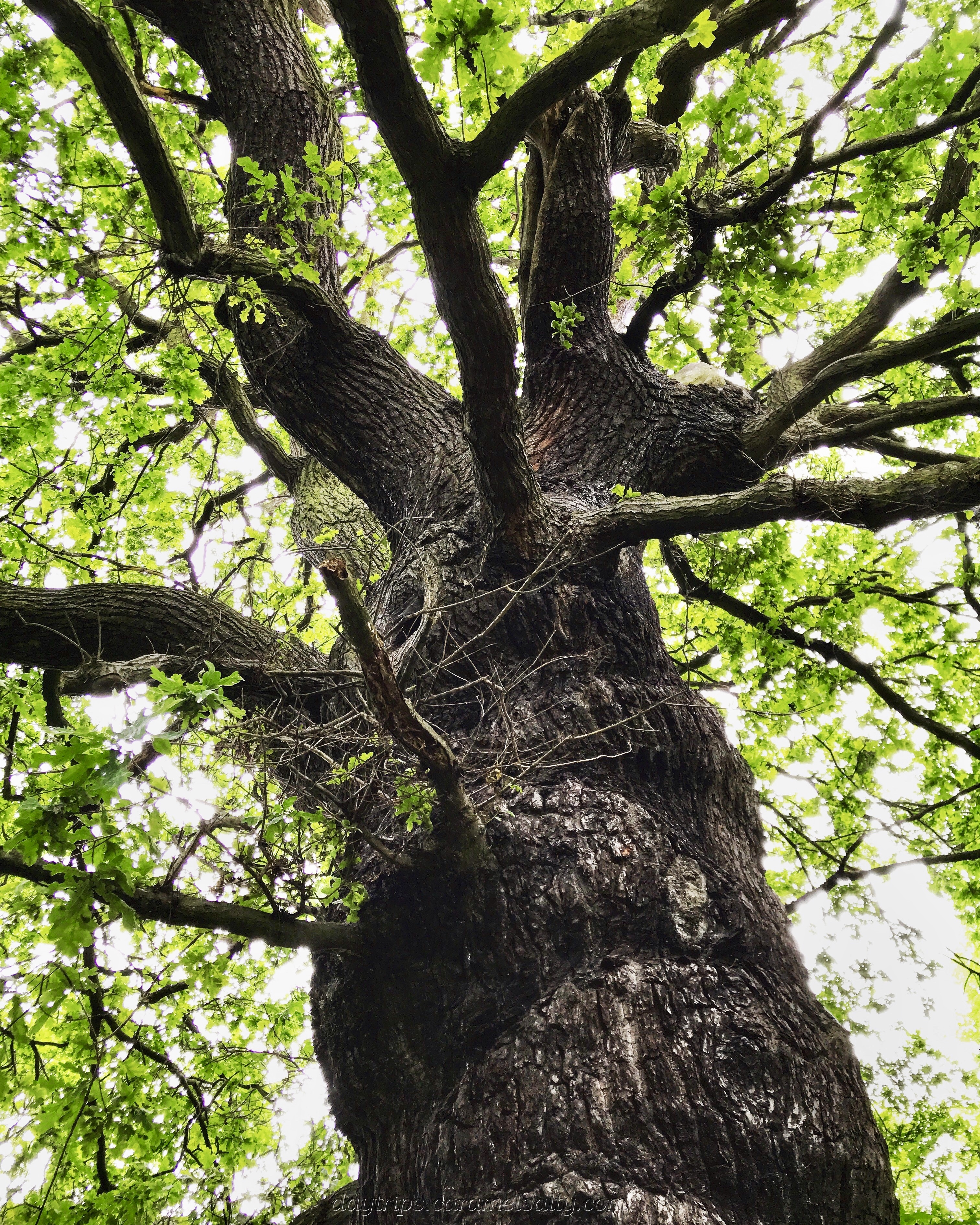 From here my walk takes me along the train track, before I spill out onto a main road. But just across the road is a very wooded part of the common. You couldn't possibly play ball here. But it's a good candidate for hide and seek, or even old-fashioned cops and robbers. Ignoring the suggested route of the walk, I meander along the paths to find my way to the main road towards the Lido.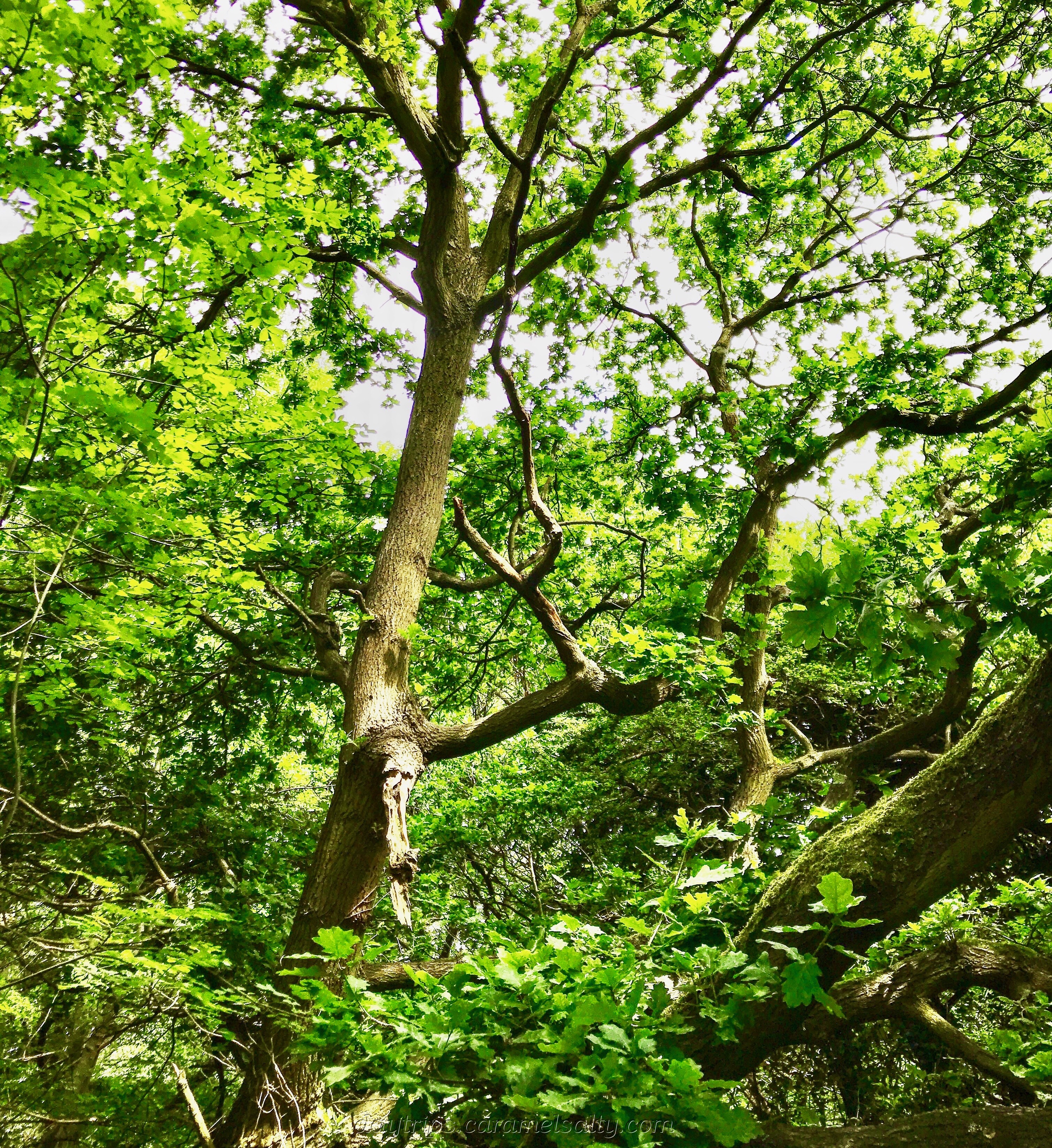 At [4] Tooting Bec Lido, I stare through the gates at the open air swimming pool with its row of brightly coloured changing cubicles running along one side of the pool with swimmers striking out from one end to the other. Built in 1906 to "provide employment", it's open to the public from May to September. The only requirements are money for entry, some swimmers and the bravery to dive into tepid English summer waters. And perhaps a warm cuppa afterwards.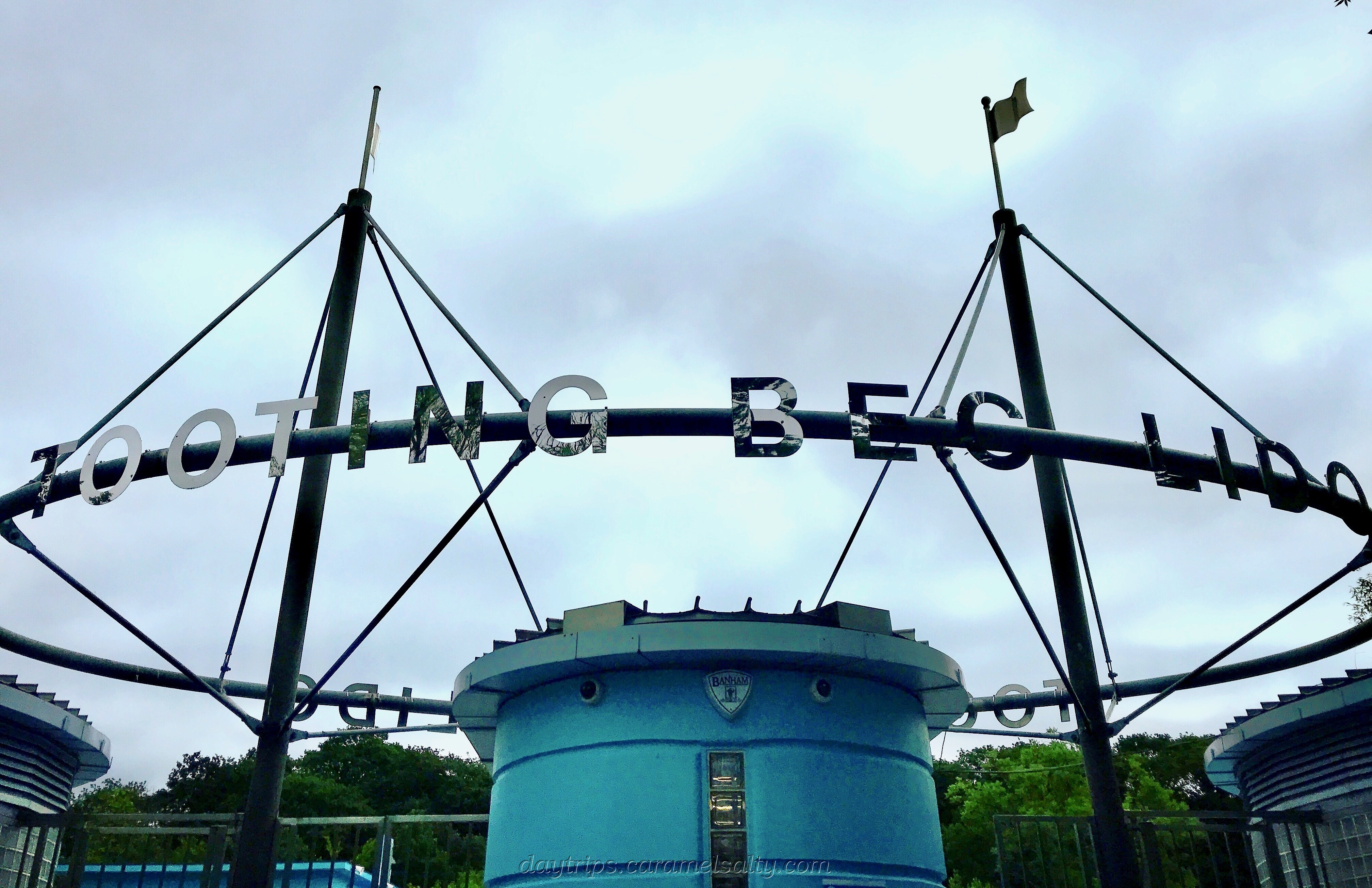 From the Lido I head over to another water hole in the park, the [5] Tooting Common Lake. On this side of the common, I find courts, playing fields, a mock Tudor cafe and lots of parents and children milling around. As it's Wimbledon in a few weeks time, it's no surprise that the tennis courts are busy with young hopefuls hoping to emulate Federar or Williams.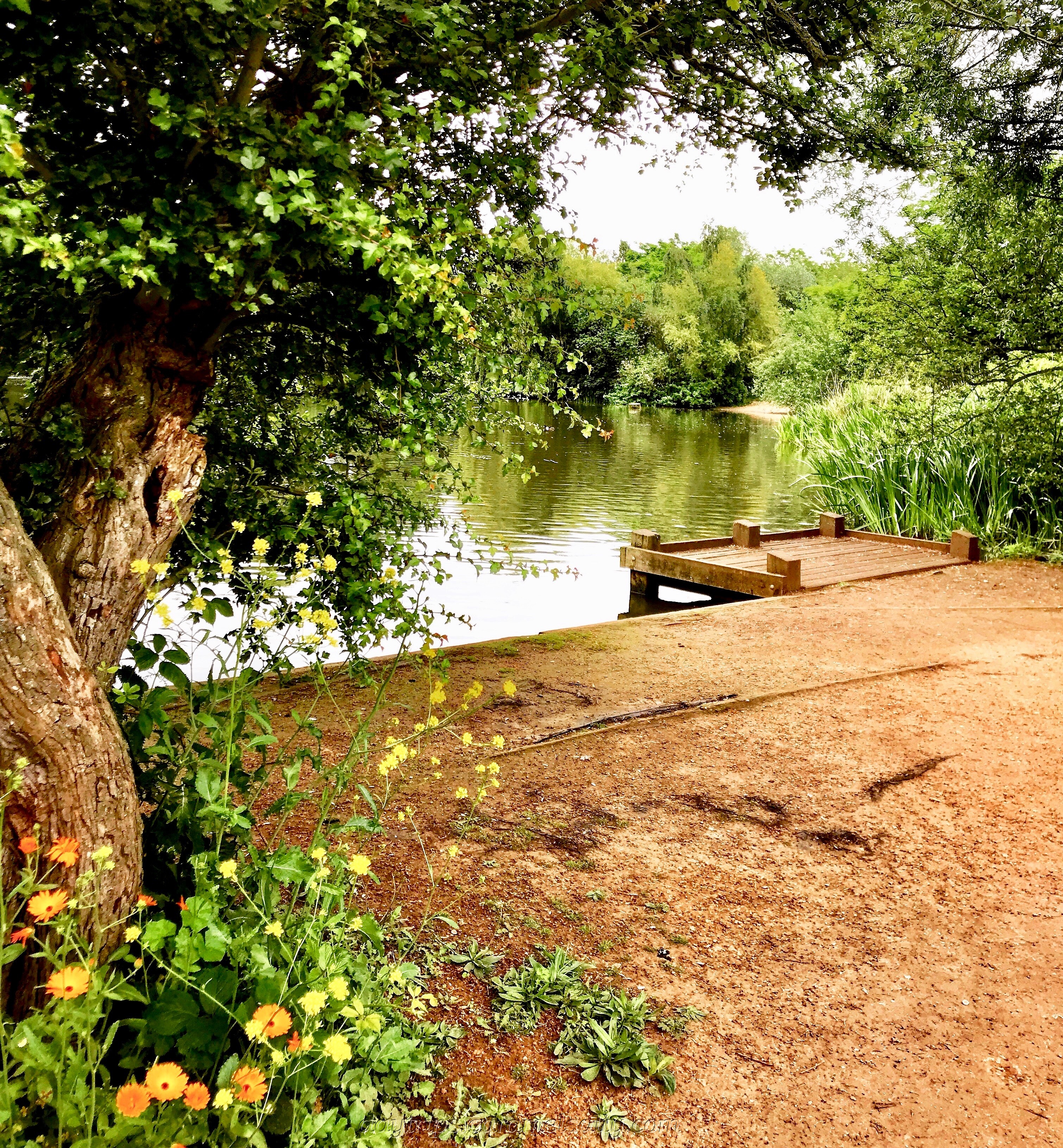 I have to digress from the walk once more to uncover an intriguing murder. Charles Bravo was found at his home, [6] The Priory, poisoned by antimony. Despite two inquests, no suspect was named. According to reports, the possible suspects were the maid and his wife. But a possibly still smitten ex-lover is always an interesting factor in any murder case. I read up on the story of Florence Bravo, Charles' wife at the time of death. With one abusive marriage, parents who were against a divorce, a lover who was also her 63-year-old doctor, a second stormy marriage ending with him being poisoned, even Agatha Christie could not have made this up.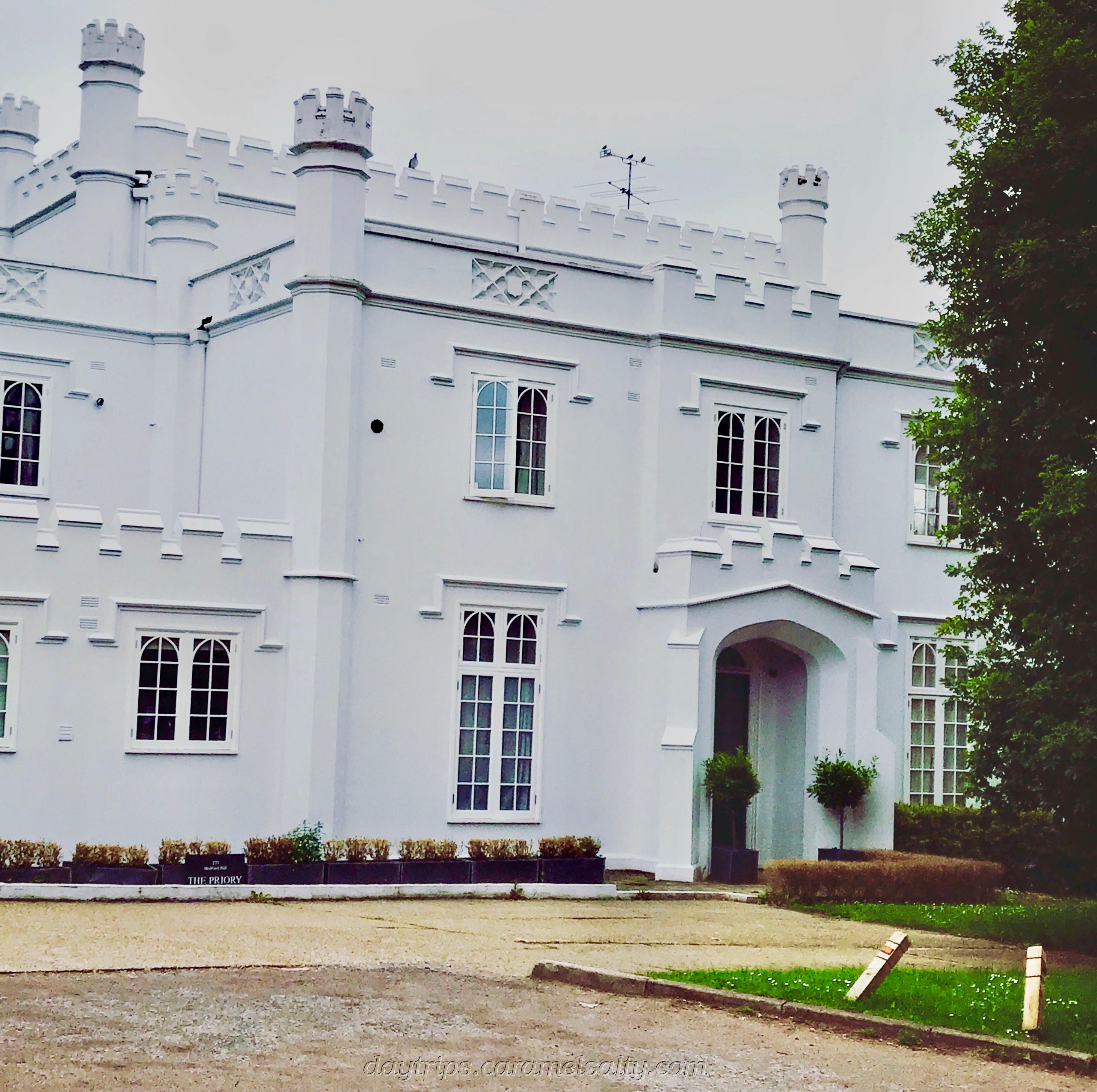 Still digressing from the AA walk, I decide to carry up along [7] Bedford Hill, the road that cuts through Tooting Bec Common. Whilst I've been taken by the very distinct white crenellated priory set way back from the road, the houses along Bedford Hill should not to be ignored. Fine Victorian red brick houses with decorative red brick motifs convey a sign of a middle class area in the 19th century.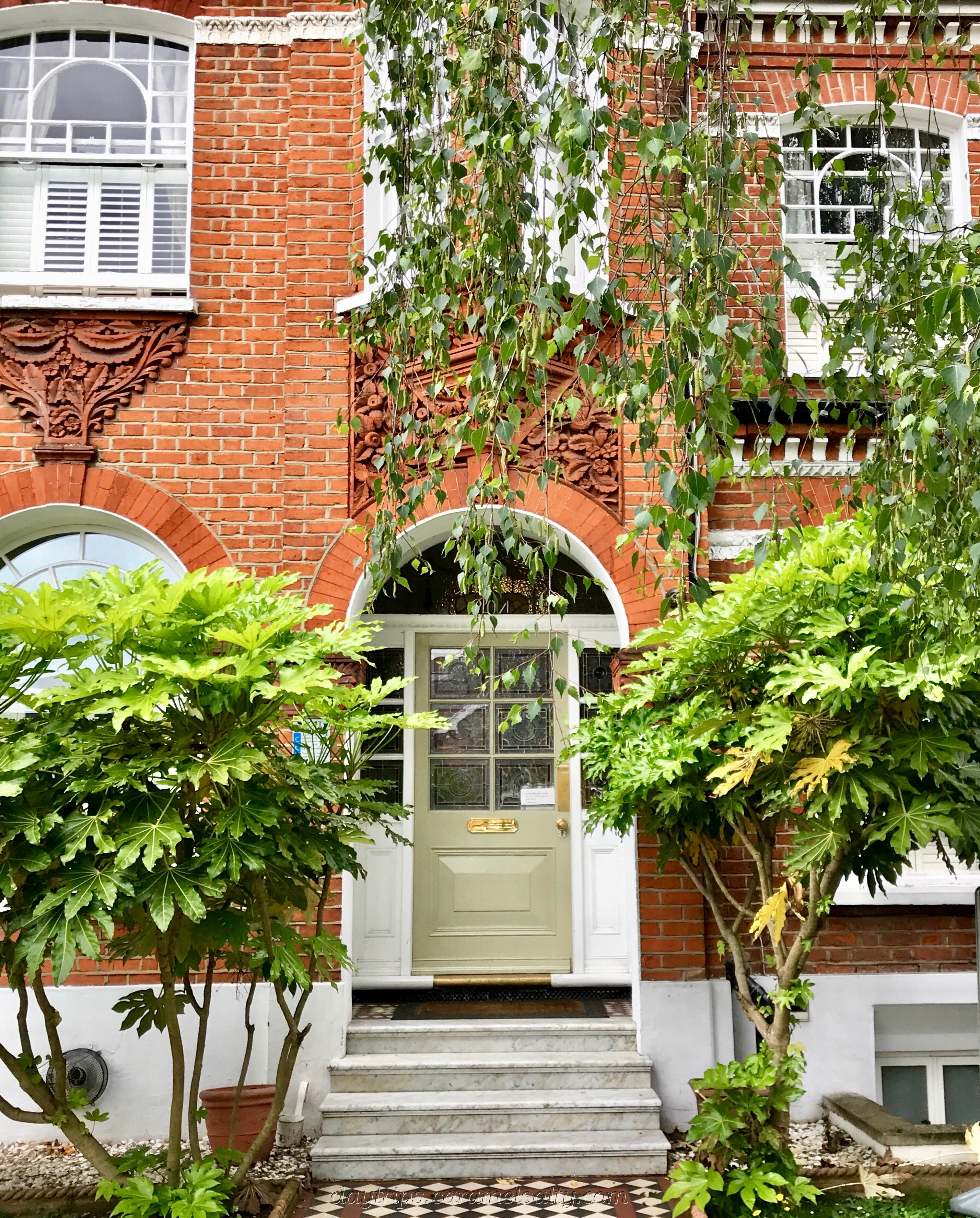 The fine buildings with their wide front doors, continue along Elmbourne Road. But it's when I turn into [8] Streathbourne Road that I feel they become homes. Every single house is lovingly named, with names representing all parts of the British Isles. These series of very desirable streets of 6 bedroom homes costing over £2m or so, is part of the Heaver Estate, named after the local architect.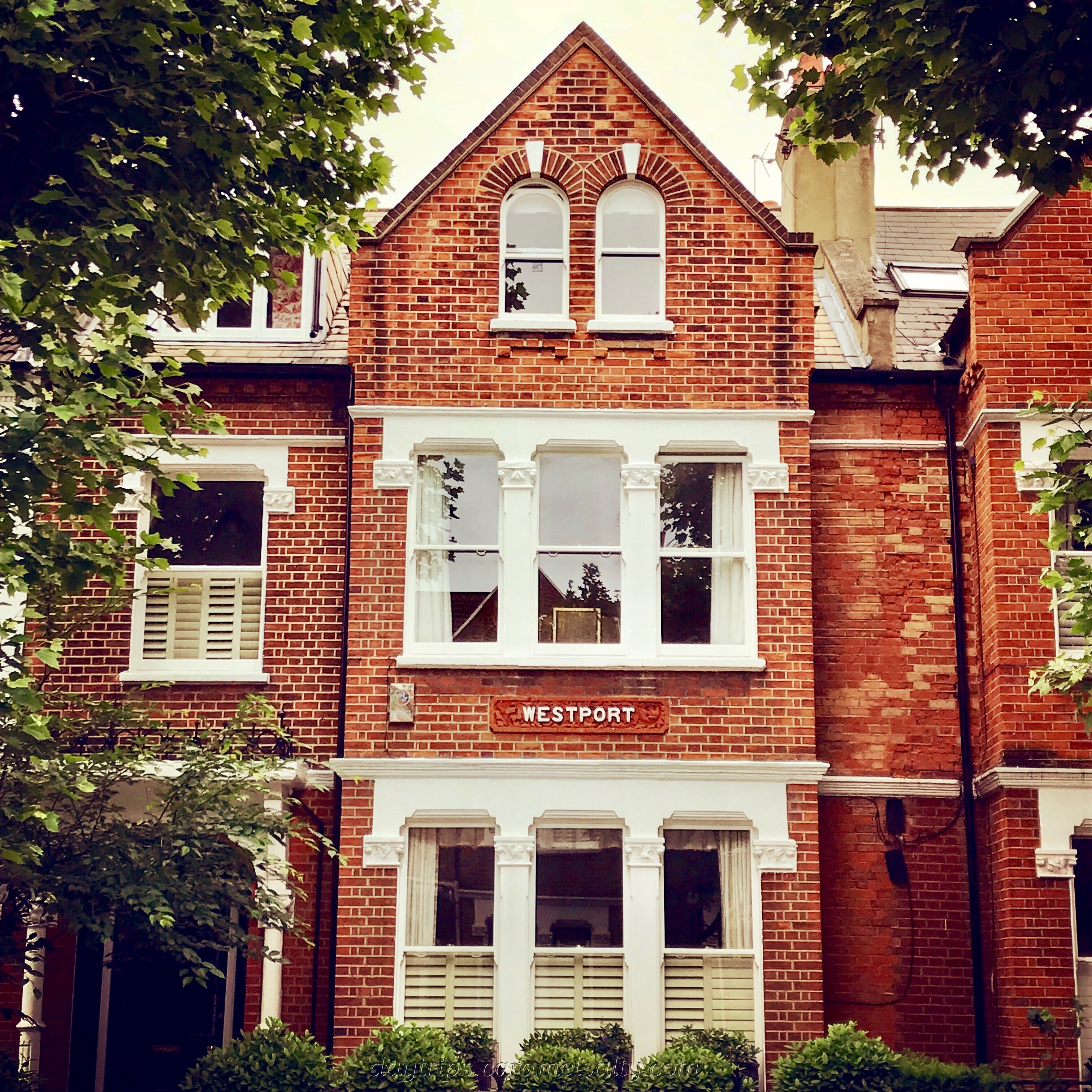 I finally arrive at my morning's rest point, a late breakfast at [9] Dee Light bakery. It's such a family friendly bakery, that I'm picking up toys , not crumbs, from the floor. With a cup of coffee and surrounded by cakes, I contemplate my afternoon in Balham. Do I go to Wandsworth Common per the walk or down towards Little India in Tooting ? Only a piece of cake will help me decide…….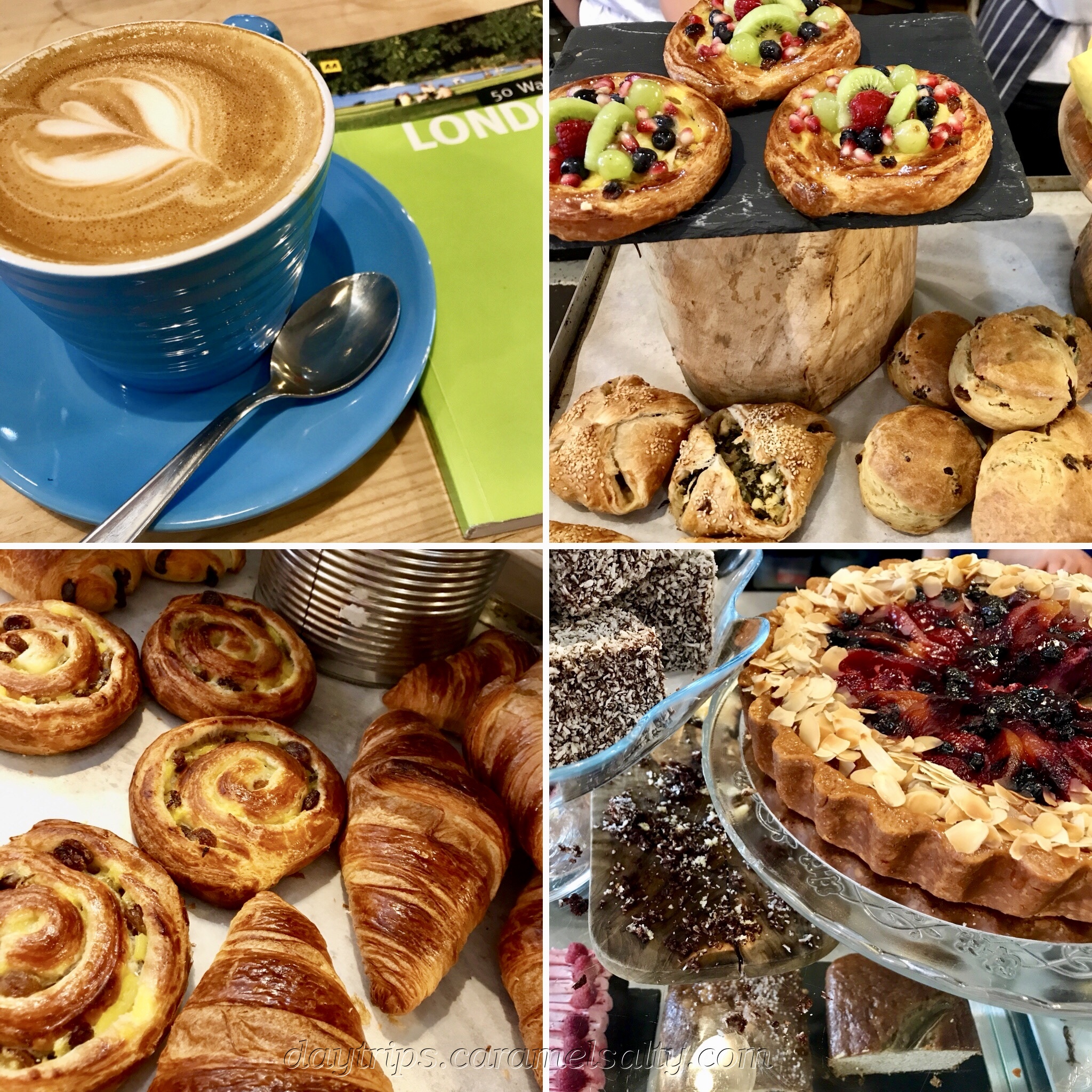 Some Useful Stuff
Tube or Bus to Balham Station (Zone 3)- I use the free London Tube Map Mobile Phone App and the free route planner City Mapper Mobile Phone App to get around London.
Transport for London is cashless. Only Oyster Cards, purchased at tube stations, or contactless cards are acceptable.
The AA Walk around Balham –  the walk can be found online.
The Bedford Arms (website) – should you wish to end your day with some entertainment and refreshments.
Tooting Bec Lido (website) – should you wish to engage in some underwater activities during the walk.
Woodland Trust Guide to British Trees (website) – will provide hours and hours of tree spotting fun on any walk.
Dee Light Bakery (Details here) – a lovely family friendly bakery with one of the lightest crusted sausage roll I have ever had.