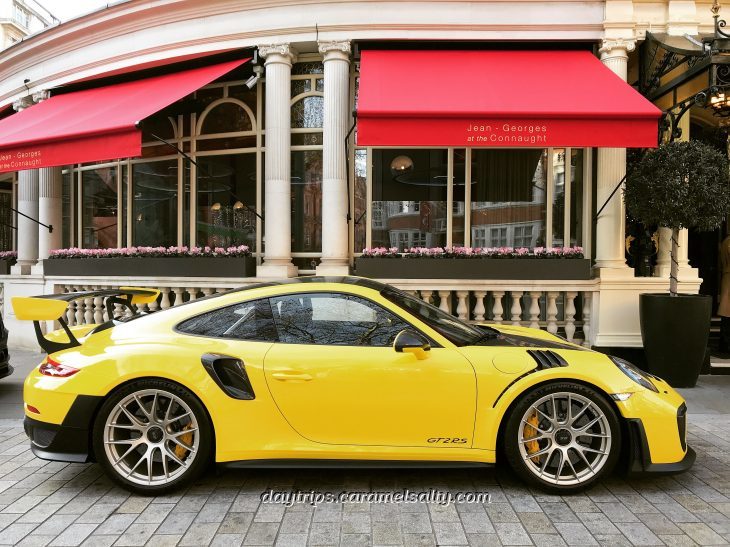 James Bond was very much a man of Mayfair. And partial to a martini and more. His avid fans and readers have proven that he drank a hefty 92 units of alcohol per week. So I'll be sure to pace myself, as I explore the stomping grounds of his creator, Ian Fleming.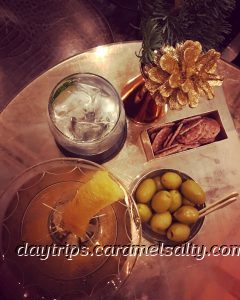 Start of Day: Marble Arch Tube Station, Zone 1, London
Cost of Day Out: Cheap
History Content: High
To live on [1] Grosvenor Square (built in the 1720s by the Grosvenors), is to live at one of the most prestigious addresses in London. Only two of the original grand 18th century houses have survived. No.9, once the home of John Adams, now Tony Blair's office. And No.38, the Indonesian Embassy today.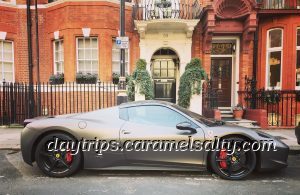 The ex-American Embassy still dominates one side of Grosvenor Square. And in the square itself, there are several American monuments, including Roosevelt's statue and the memorial to the British victims of 9/11.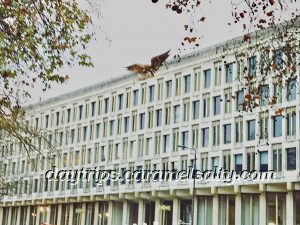 From the square, I head towards [2] Mount Street, meeting it midpoint. To the west, it meets Park Lane, the other purple property on the Monopoly board. Mount Street is a very desirable street. Especially its beautiful red brick and terracotta Queen Anne style mansions.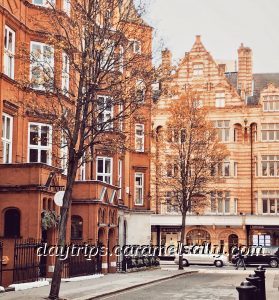 At Mount Street's traffic lights, one building has engraved in its stone work, its name. It's [3] James Purdey & Sons, who open for business in 1881, supplying guns and rifles to the the British and European royal families. And they also make ornate ones for the Indian Royal family.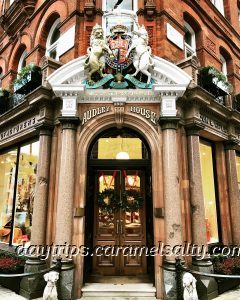 Purdey's still sell high end and bespoke guns. Which are still made in London. The gun room is a wonderful wooden floored space that resembles a hunting lodge, with a real, yes real, fire and hunting trophies. I even spot some original leather bound ledgers. It's like a mini museum. Superb!!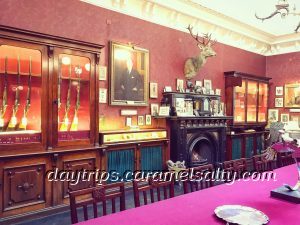 Opposite is the [4] George Club, founded in 2001 as a private club. Mainly for gentlemen I surmise, from the diners on the heated terrace outside. Inside are works by David Hockney and an Art Deco bar, according to its website. I shall never know, as my jeans and trainers don't meet its strict dress code.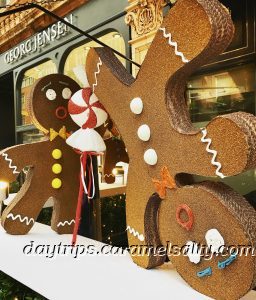 If I was rueing missing out on male company, then all is forgotten when I drop into the [5] Audley, at the same junction. It's a jolly busy pub, even at 11:00 on a Monday morning. I make my way through an all male contingent in business attire, enjoying their pints. A clear sign of some serious team bonding.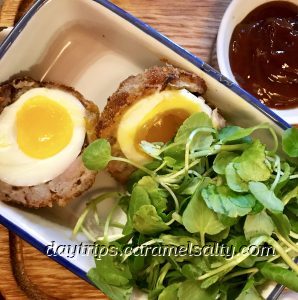 Just beyond is [6] Grosvenor Chapel where someone is practising the organ for possibly one of their regular concerts. And just past the chapel, is [7] Thomas, Goode & Co. From the outside, it looks like a regular florist. But walk in, and it's an Aladdin's cave of gorgeous crystal sculptures, glass objects and dining ware. It takes my breath away, especially when I work out that its £60 for a napkin ring.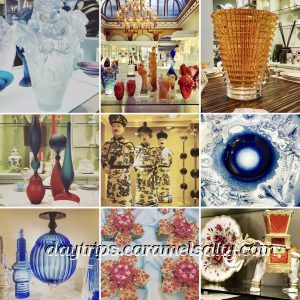 From dining ware, its dining on Mount Street at [8] Scott's Seafood, a favourite of Ian Fleming's. And on the Telegraph's list of best places to shuck an oyster. Few may remember, but it was also, twice, an IRA target in 1975. The first was a bomb thrown into the busy restaurant. Followed by a drive by shooting some weeks later.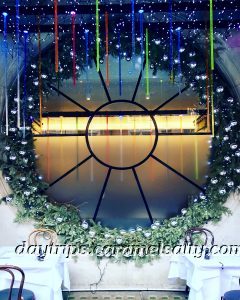 Mount Street was the original shopping street in Mayfair. A reputation still maintained with high end brands like Moynat of Paris, Pringle of Scotland, Jenny Packham presumably British and Gianvitto Rossi definitely Italian. With a pub, deli and restaurants, it's pretty self-contained. And amazingly un-busy in relation to Bond Street.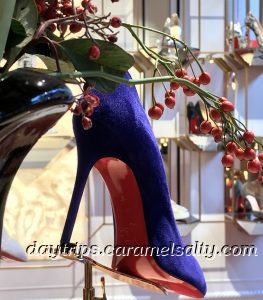 And then there's its secret garden, [9] Mount Street Garden (1889), on the former burial grounds of St. George's at Hanover Square. The name comes from Oliver's Mount, a nearby fortification dating from the English Civil War. Heartfelt plaques on its benches express the enjoyment derived by people past. And now sitting here, I know exactly what they mean.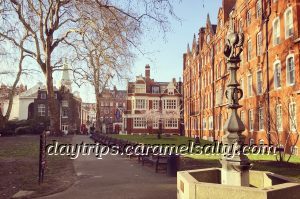 A Jesuit church stands in this garden. It's called [10] Farm Street Church, named after the extinct Hay Hill Farm. Graham Greene, author of the Quiet American, frequently confesses his affairs here. His wife even remarks that perhaps he was never suited for married life. But she refuses to grant him a divorce because of her Catholic faith.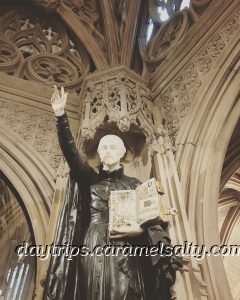 This beautiful Catholic church is built in 1844, after the emancipation of Roman Catholics in England, who, since Henry VIII, are denied all types of rights. 1829 is considered the watershed year in which Catholics in England were finally freed from many discriminations. Including that of worshiping.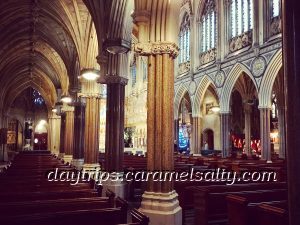 The church's architect, J.J Scoles, clearly excels in Gothic architecture. The high altar is by Pugin, of Westminster and Big Ben fame. The confessional that Graham Greene frequented, is cleverly built into the church's structure. There are carvings and paintings everywhere. And sculptures, including Timothy Schmalz's The Homeless Jesus On A Bench.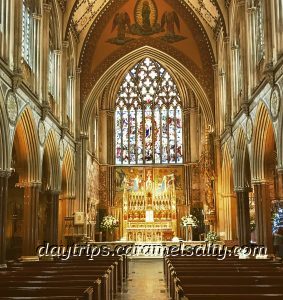 Exiting the church, I find Mount Street's X'mas tree just by the Silence water feature. And right in front of the [11] Connaught hotel. According to the hotel's website, it has a long history. Of outstanding services spanning more than a century. Not the kind of history I'm after. So in I go to see if I can dig up a story.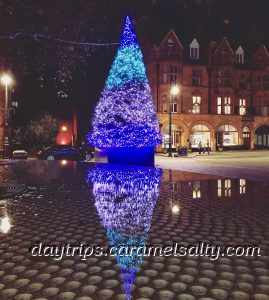 I fail to find a story. But I do find the best martini in town. Served from a martini trolley bar. I have a choice of bespoke bitters ranging from bergamot to coriander. And then sit back as the bartender pours it from up high, whilst dragging a lemon peel through the fine stream.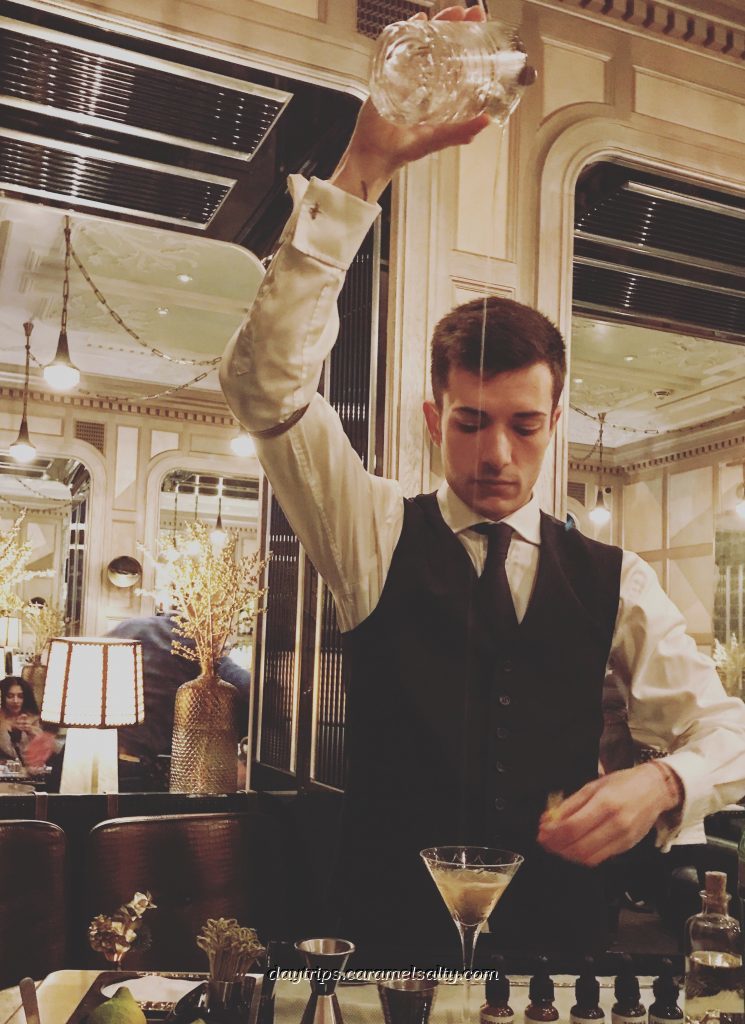 The Connaught claims to have 3000 art pieces on display in its public spaces and rooms, including Damian Hirst. Which gives me a reason to wander around the hotel, including past the mahagony staircase that so impressed Ralph Lauren that he recreates it in his store on Madison Avenue.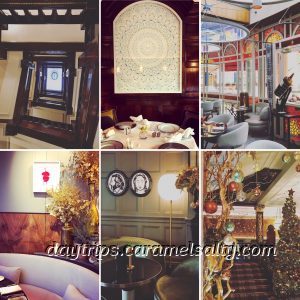 There's time for one more martini pit stop at the art deco [12] Claridge's Hotel Bar. From the hotel's heritage webpage, I know it has been a home from home for royalty in exile during WWII and Hollywood stars. And even declared Yugoslvian territory, temporarily.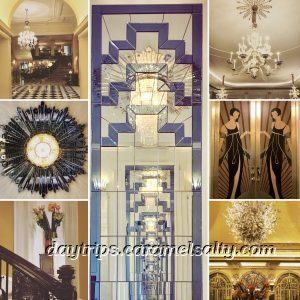 There may be no martini trolley at Claridges, but I'm allowed to explore. And this is what I find. The lift opposite reception is huge. And has a fine upholstered bench in it for the ride. And the black and white corridor with drawings of celebrities leads me to Claridge's interconnected ballrooms.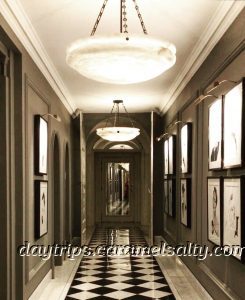 I didn't quite get my Vesper martini. But I have the ingredients at home for one – 3 ounces Gordon's gin, 1 ounce of vodka, 1/2 ounce Kina Lillet vermouth (or any other dry vermouth) and a twist of lemon peel. Shake. Do not stir. Cheers! And Happy New Year.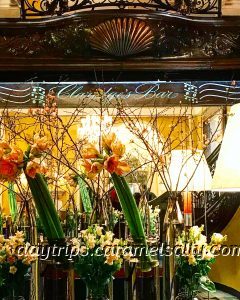 Other Nearby Blogs
Some Useful Links
Purdey's (website) – a very British and friendly establishment
Audley Pub (website) – do try the scotch eggs.
Thomas, Goode & Co (website) – an Aladdin's cave of beautiful glassware
Farm Street Church (website) – open daily. From 08:00 to 18:00 (or until evening mass)
Grosvenor Chapel (website)- Chapel Office 0207 4991684. Free Tuesday Afternoon Organ Concerts (details here) and free Tuesday evening choir (details here).
Tube Map and City Mapper are free apps that provide London maps, route planner and train/ bus times from your nearest stop.
Transport for London is cashless. Only Oyster Cards, purchased at stations, or contactless cards, are acceptable.