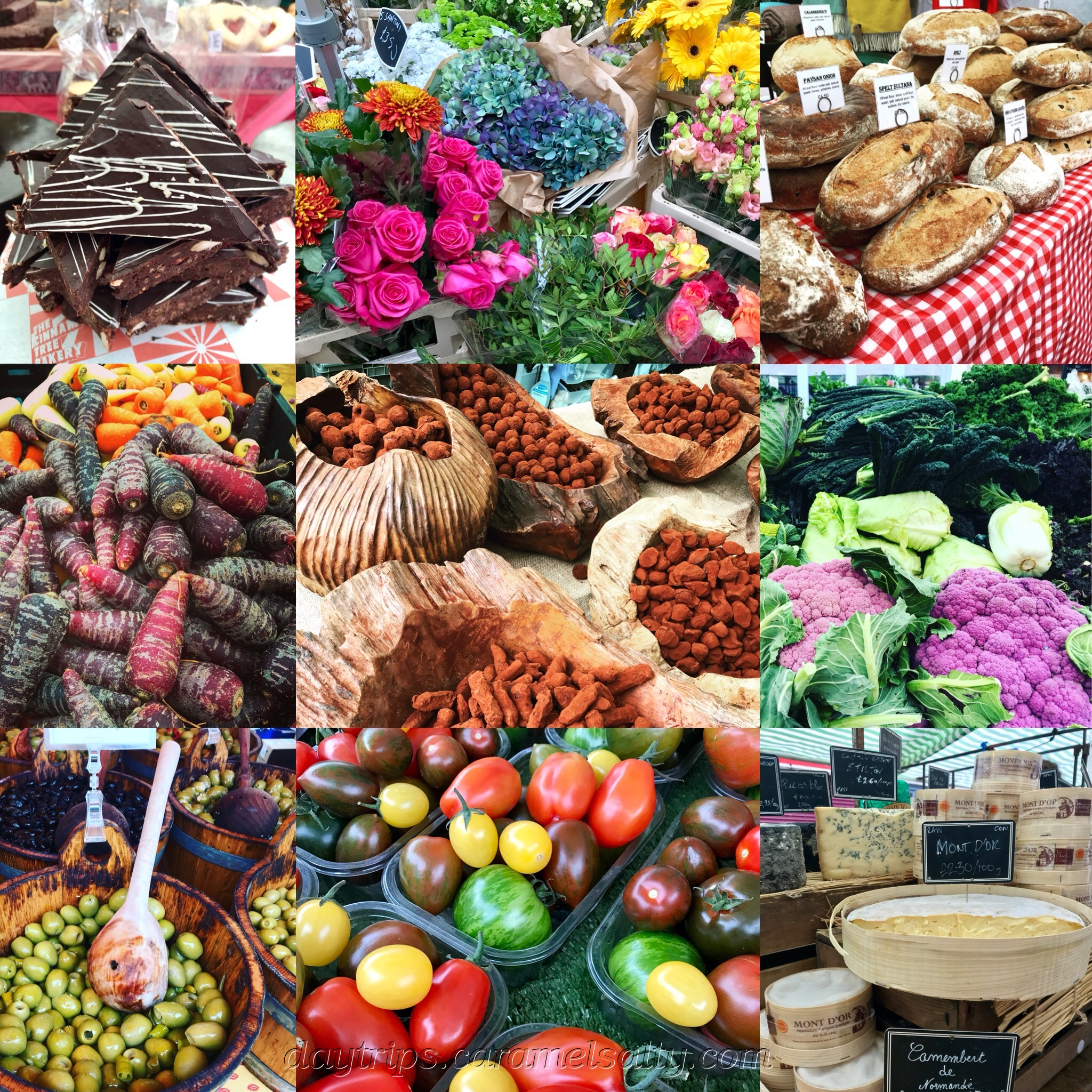 A Broadly Circular Walk to Broadway Market (£)
Start and End of Walk: Bethnal Green Tube Station.
Length of Walk: 4 miles
As someone who appreciates good food, there is nothing more satisfying than an early morning Saturday walk to a foodie market. This time I'm traipsing to Broadway Market, in the east end of London. Not only am I rewarded with more fine food than I could shake a stick at when I arrive, but I also find numerous historical nuggets along the way, that paint a vivid picture of the regeneration of Bethnal Green and of its denizens from the 17th century to today.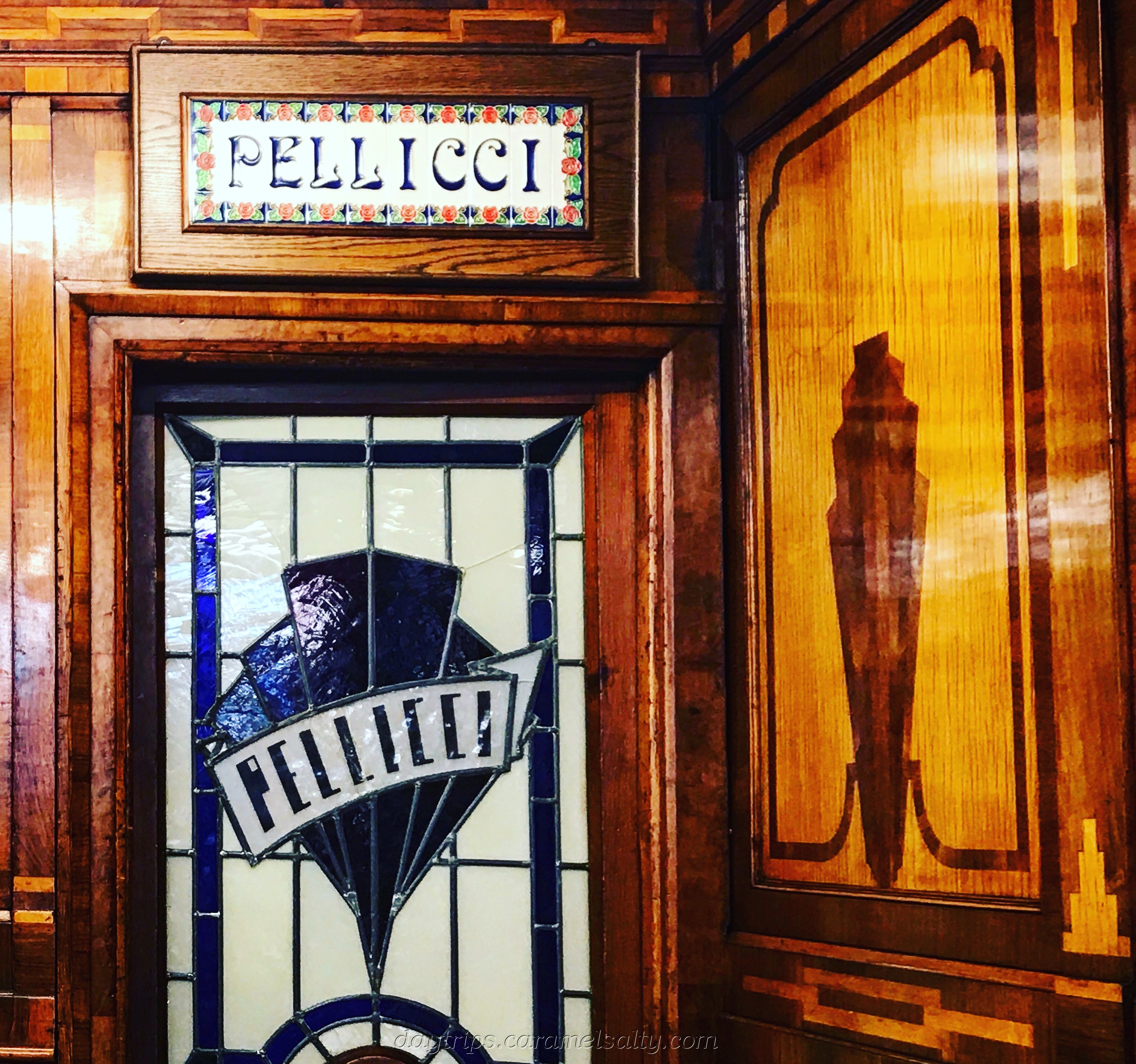 My first point of call early on a cold winter's morning has to be a full English breakfast at a long established eatery. And so I head to the cozy, friendly, family owned E Pellici. After all, if it was good enough for the Kray twins, then its good enough for me. And en route to the café, I discover the following historical references, which reveal so much to me about the people who lived here between the 17th and 19th century.
3, Paradise Row where Mendoza the Jew (British boxing champion, 1789), once lived on this cobbled street.
Weaver's Field, via the Wilmott Street entrance, with it's steel sculpture of silk ribbons, a reference to the silk industry established by Huguenot refugees who emigrated here in the 1680s.
Oxford House (1884), a red building located at the north exit of Weaver's Field, which was built in reaction to the atrocious living conditions here at that time.
At E Pel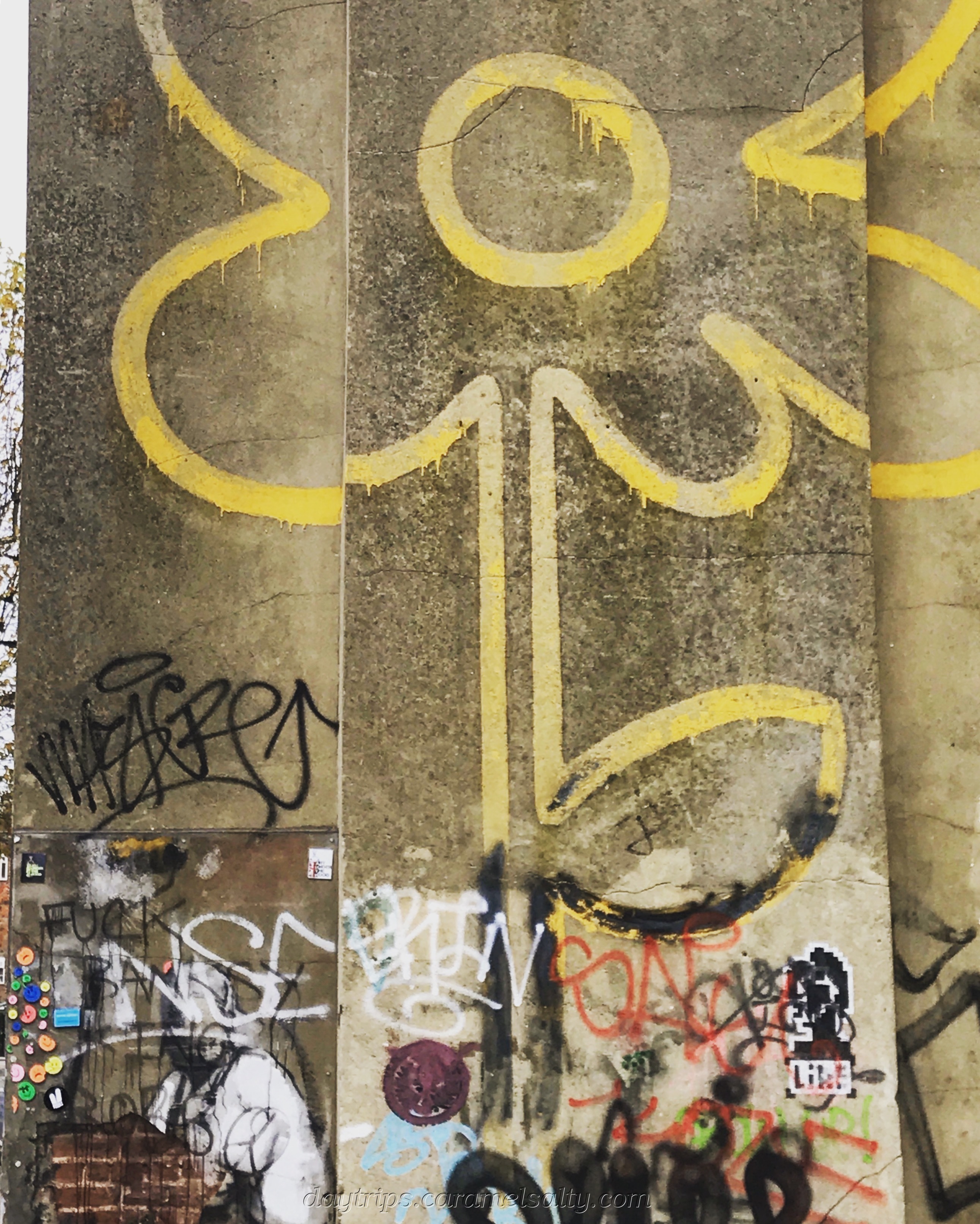 lici, I get a very warm East End welcome from the staff there. Warmed up and content, I make my way to the Queen Adelaide's Dispensary (1866), which, in itself, is a fine ornate building. However it's the damaged and defaced Banksy's Flower Painter (2007) on the side of Bethnal Green Working Men's Club that I'm really after. With more graffiti on its cloudy protective shield, I certainly needed some online help to make out what the original Banksy would have looked like.
I then cut through Durant Street. However just before Ion Square, I make a diversion down Baxendale Street. Why? Because I believe that the residents in this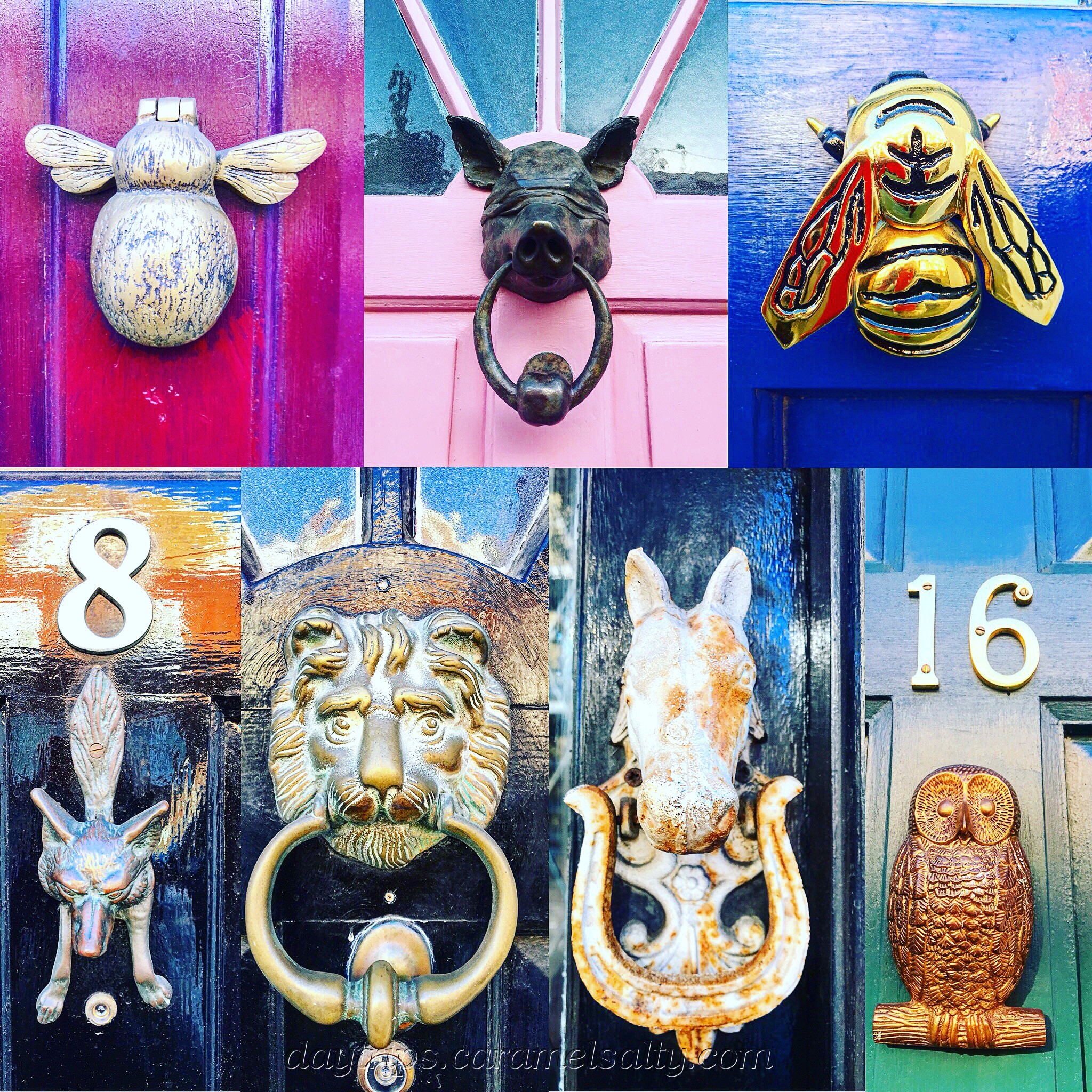 street have an obsession for animal door knockers. Never have I seen a more diverse collection on a single street anywhere in London.
Exiting the green through Ion Square (can't miss it for the striking graffiti), I cross over to Haggerston Park. Walking past Hackney City Farm, and then through the wooded paths, I find it a welcome respite from the urban development of Bethnal Green. And you'll be pleased to know that there are more tranquil open spaces further along this wal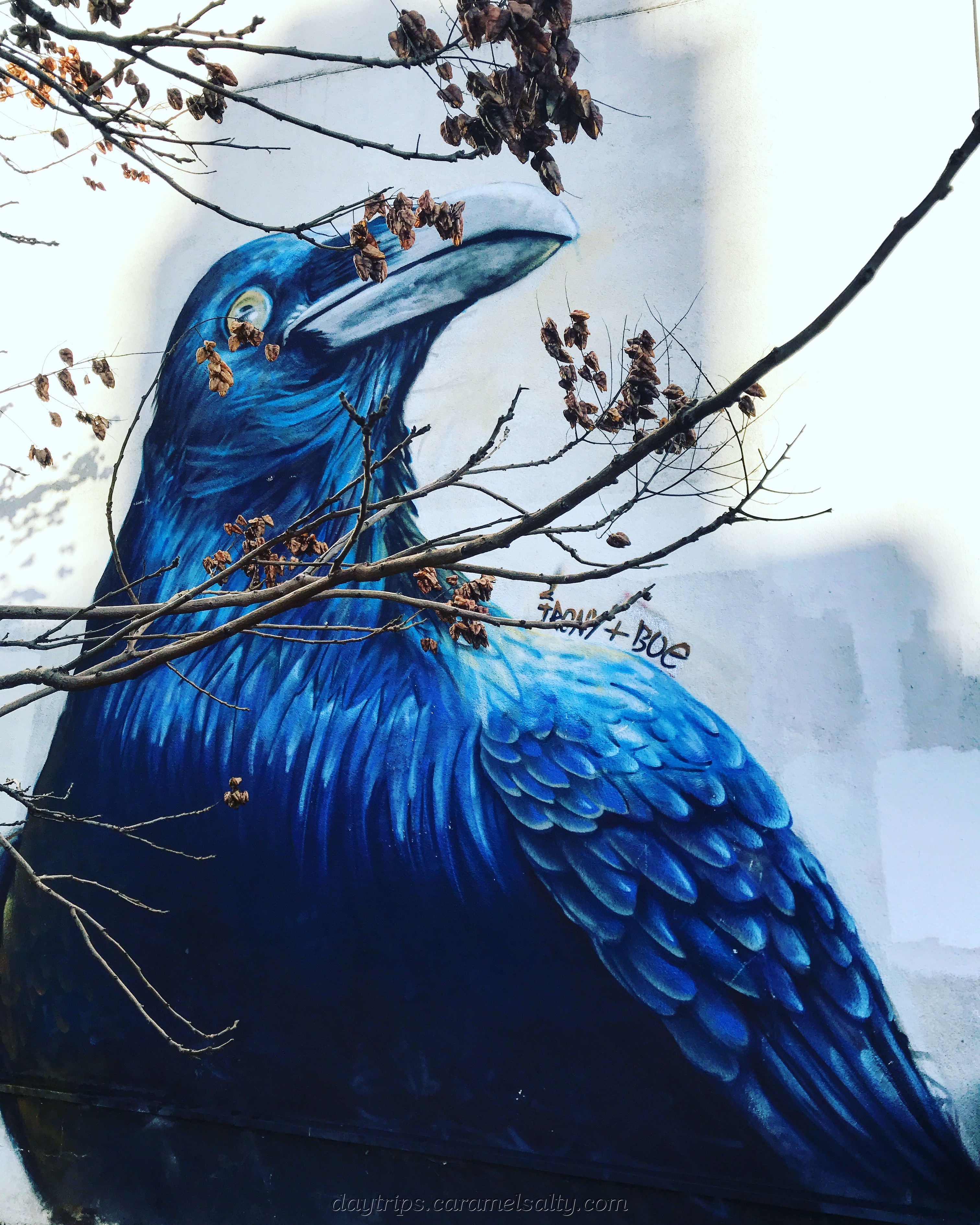 k.
Exiting onto Goldsmith's Road, I go straight across to the Cat & Mutton bridge to Broadway Market. If you're a mere wisp of an explorer like me, then don't forget to jump as you cross the bridge or you'll miss the view of the locks to the west of the bridge. And do keep an eye out for great street art.
I find that Broadway Market is by no means a local farmer's market. But I'm not complaining. From Vietnamese coffee, Isle of Wight tomatoes, Galician sea urchin, Spanish olives, Caribbean spice sauce (although I susp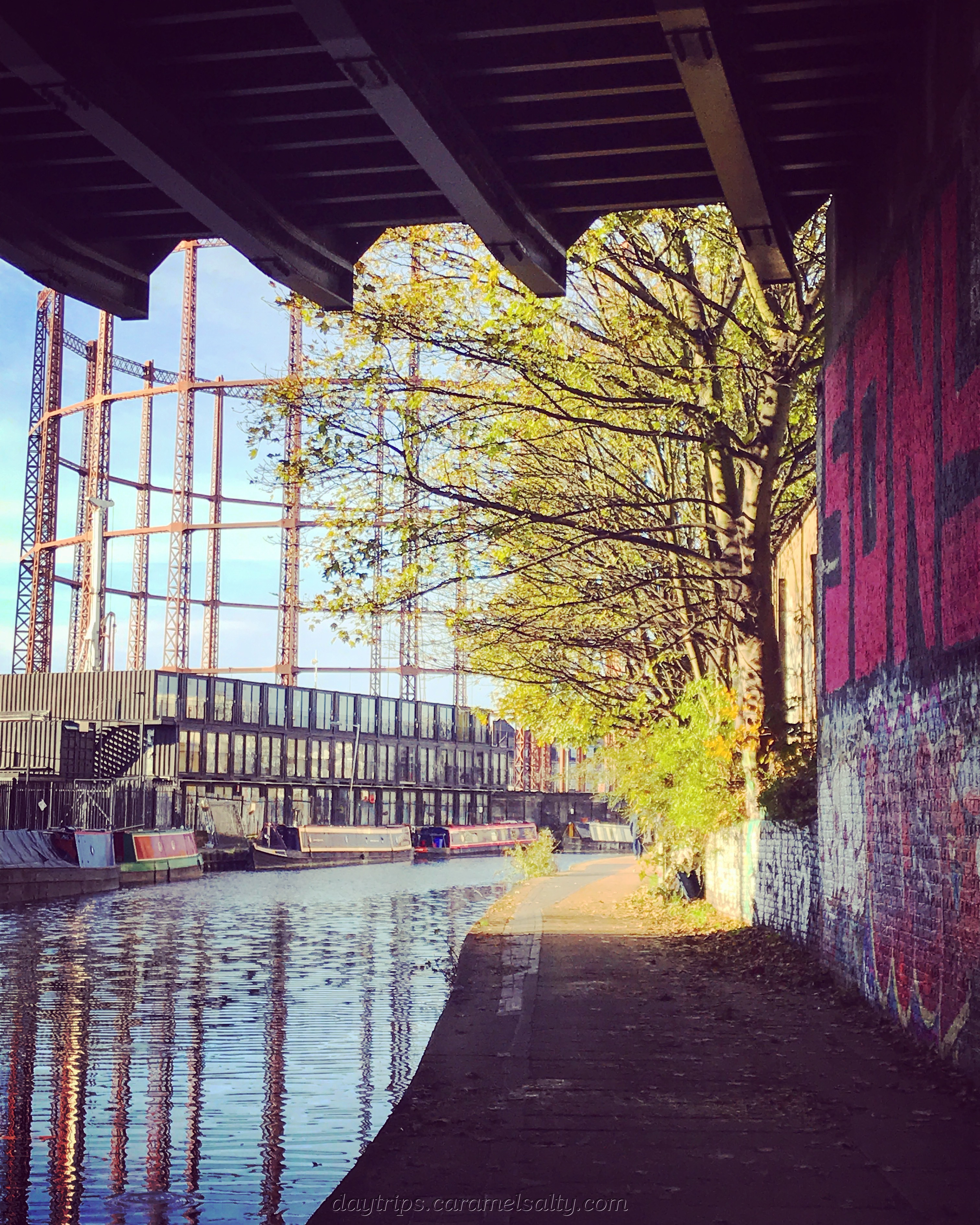 ect it was made in Nottinghill), I am in food heaven. I can't resist a few tummy fillers and X'mas purchases.
Next, I go down the steps by the Sir Walter Scott pub, and along Regent Canal's pathway towards Victoria Park. Apart from stepping aside for cyclists, its a fairly quiet walk by boathouses, gas works, graffiti and water fo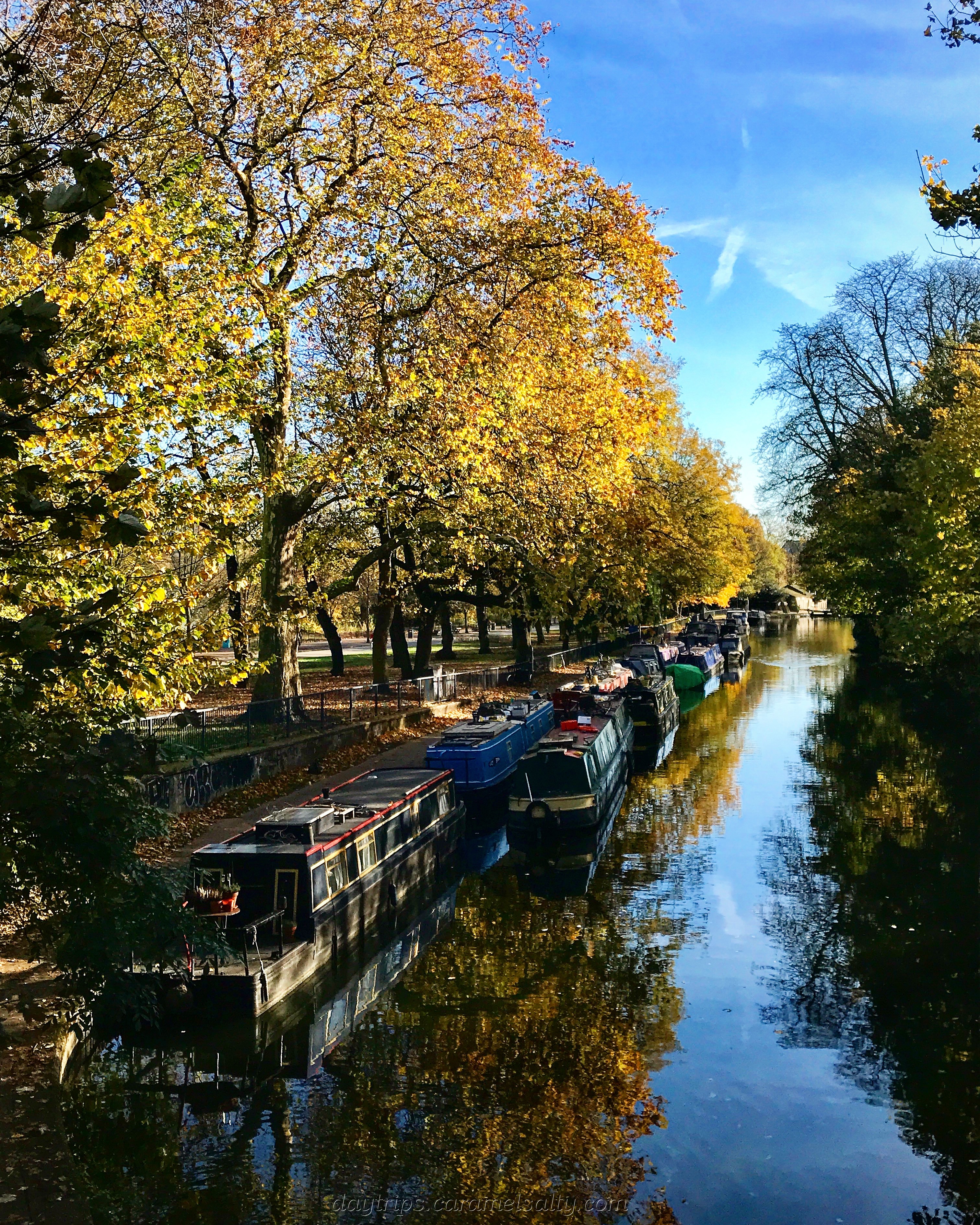 wls.
I enter Victoria Park (1845) and cut through Pagoda Island, and then circle the West Boating Lake with its Victorian folly. I return to the elegant blue cast iron Bonner Gate, which its wonderful views along the canal. I cross over to Approach Road. Half way down is Raine's Foundation School. Ironically, this school was built in 1719 by Henry Raine, who was a devout Christian who made his money from selling alcohol !!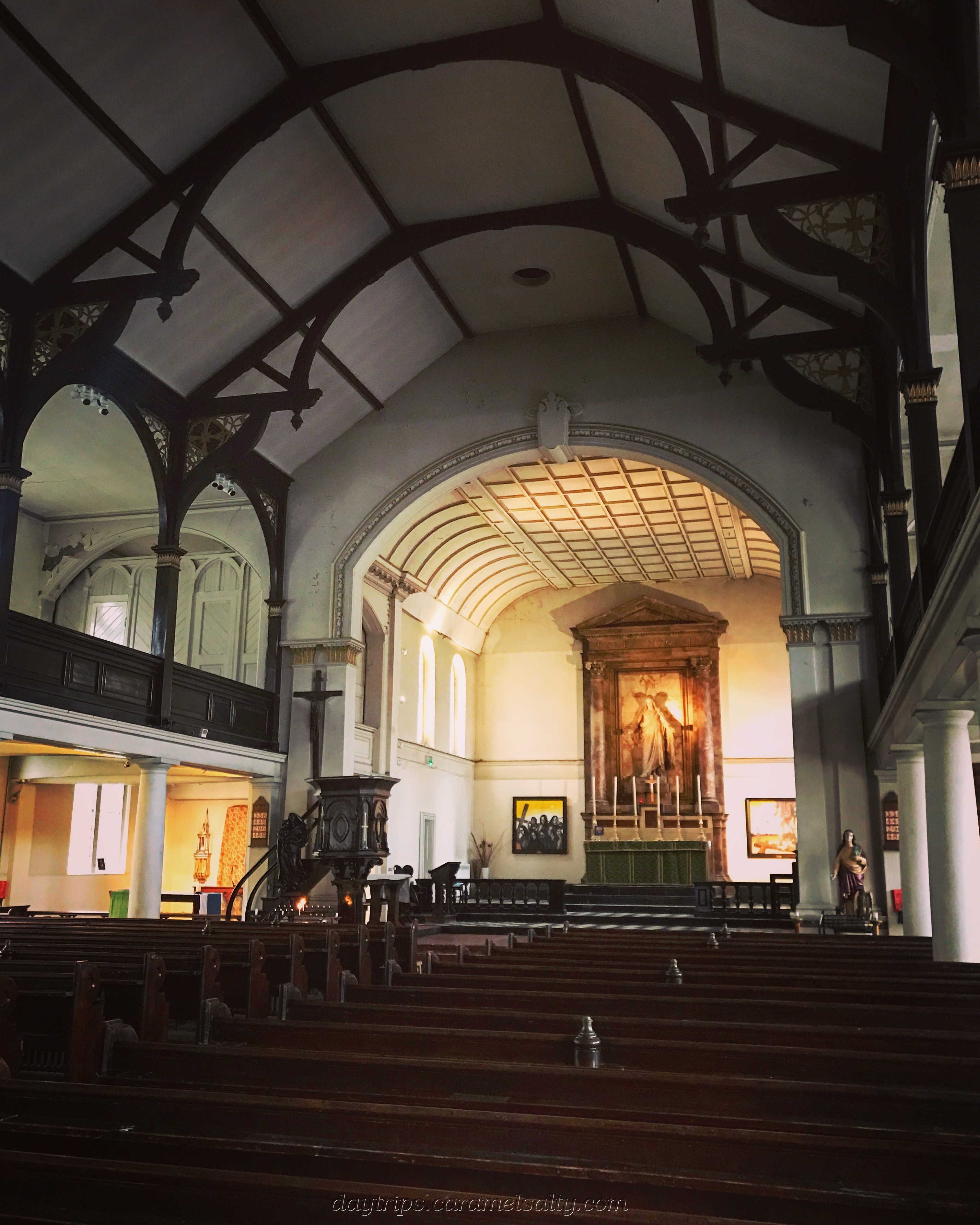 Back at the tube station, there are a further 3 buildings of interest. Because of its short opening hours on a Saturday morning, I stop off first at St John on Bethnal Green (1828, Sir John Soane). Inside, it has on display, Chris Gollon's 14 station of the Cross. I thought that the modern take was a nice change to the usual medieval styled depictions.
There is also the V&A Museum of Childhood (open daily) with it's marvellous collection of toys through the decades. My favourite bit was their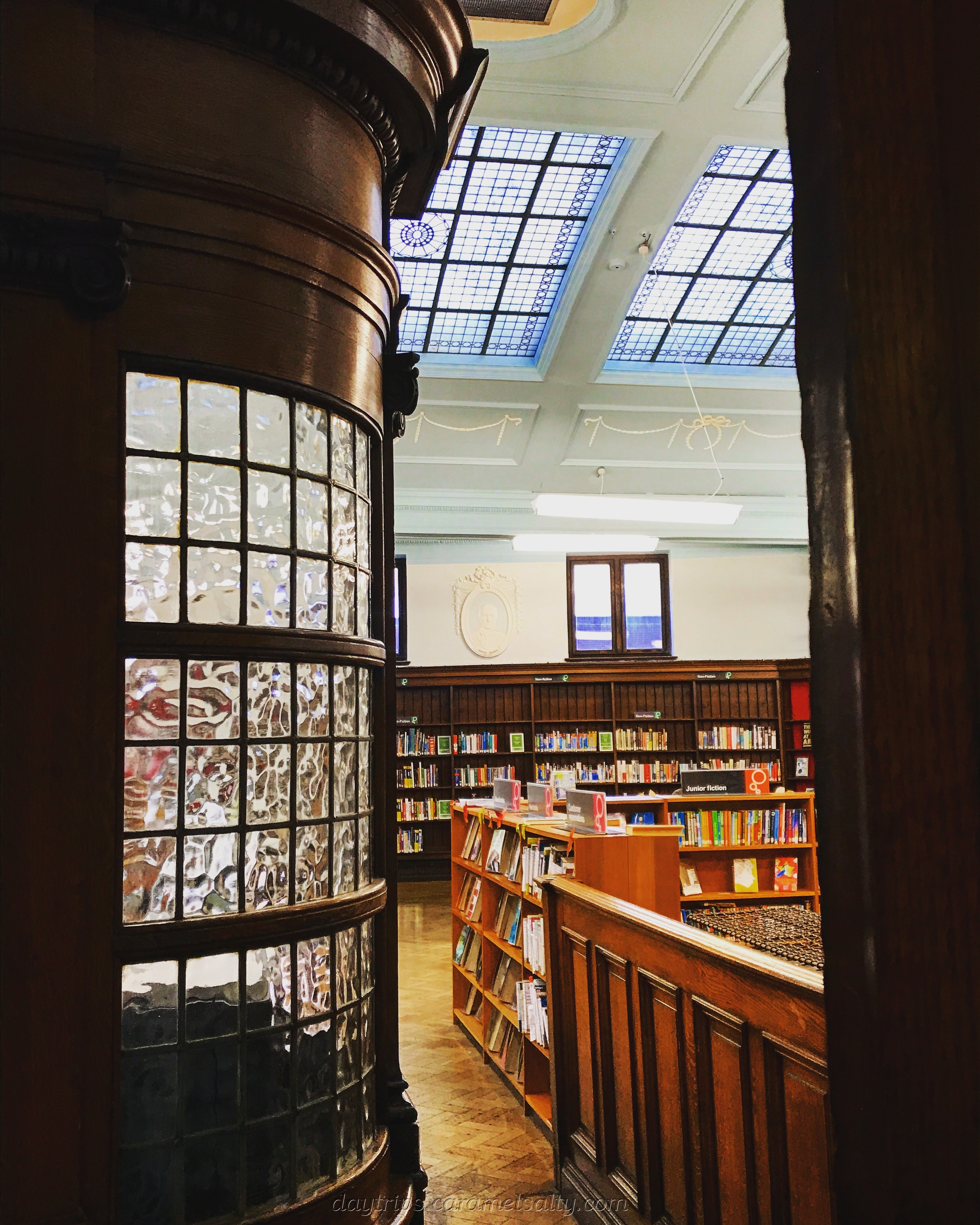 extensive doll house collection.
And then there is Bethnal Green Library on Bethnal Green. Originally a lunatic asylum (1896), it has a pretty Adams style ceiling and reliefs of famous people, including Karl Marx and Charles Darwin.
Last, but not least, my final point of call is the Bethnal Green Station entrance on Cambridge Heath and Roman Road. Looking up above the steps as you enter the station, I spot the commemoration of the worst civilian disaster during WWII. Air raids were rampant in the East End, and Bethnal Green was particularly targeted by the Germans to break the spirit of London. But all along my walk, I find that this undeterred spirit still abounds as Bethnal Green continues to evolve through time.
Budget – there is no charge to visit any of the places listed on the walk
Restricted Opening Times
Places to Eat
E Pellici (closed Sunday)
Broadway Market, market stalls and surrounding cafes and restaurants
Café at V&A Museum
Café (and toilets) by West Boating Lake