Penang – The Heart of Georgetown
In the local Malay dialect, streets are Lebuhs and lanes are Lorongs. And today's plan is to meander around these old Lebuhs and Lorongs in the heart of Georgetown, a Unesco World Heritage Site. The timing of my visit is fortuitous. It's almost Chinese New Year and the streets of Penang are decorated in red.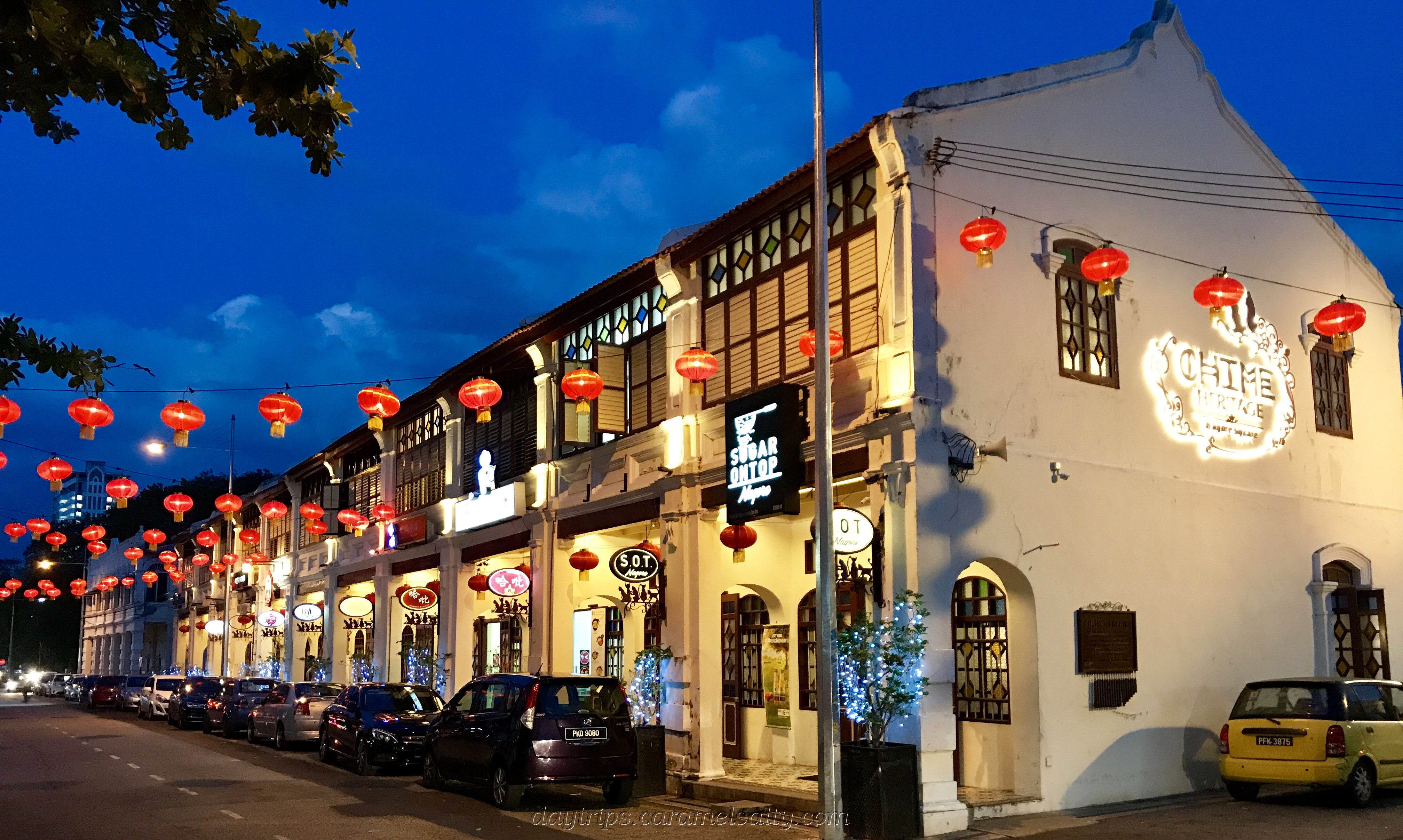 Start of Daytrip: Komtar bus terminal, Georgetown.
Cost of Daytrip – Cheap (£)
Breakfast is the first order of the day. A short walk away from Komtar is [1] Leong Kee Tim Sum, a dim sum place. It's self service, which extends to topping up my own teapot of Chinese tea. However, I'm spared the rest of the local routine when the friendly staff here help me choose my little plates of tasty savoury Chinese delicacies.
And so after breakfast, my meanderings begin, in pretty much this order…
[2] Lebuh Kimberley, named after John Wodehouse, the Earl of Kimberley, is made up of pretty pre-war Chinese shop houses. A particularly striking, long, pink block on my left, dated 1937, displays an Aladdin cave of Chinese New Year wares on its 5-foot way.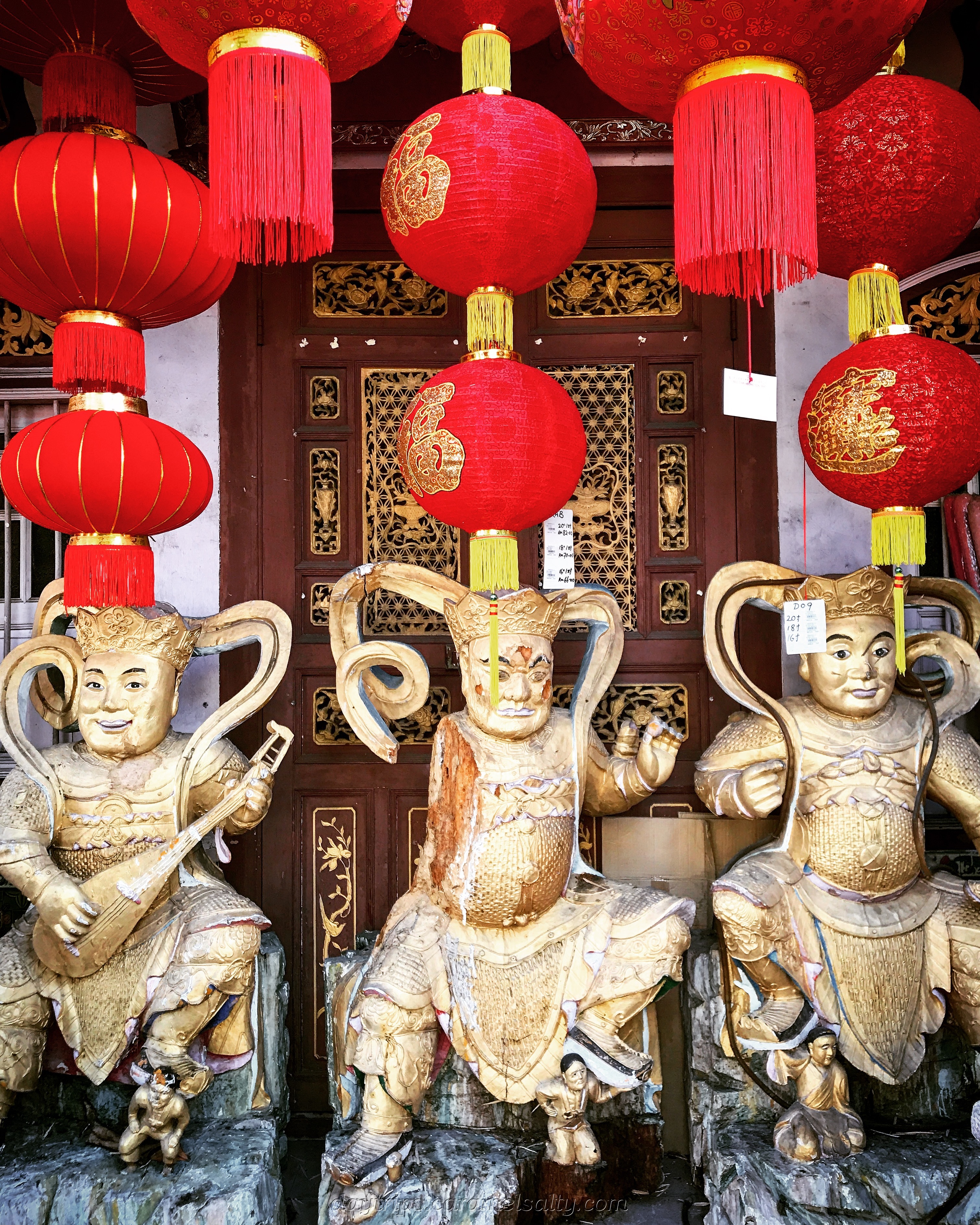 At the top of Lebuh Acheh, where the Achenese (Indonesian) community lived, I come across [3] Armenian Park, the first tree filled square I've seen in Georgetown. Tranquil, with shady benches, it's a perfect spot to stop and listen to the birds.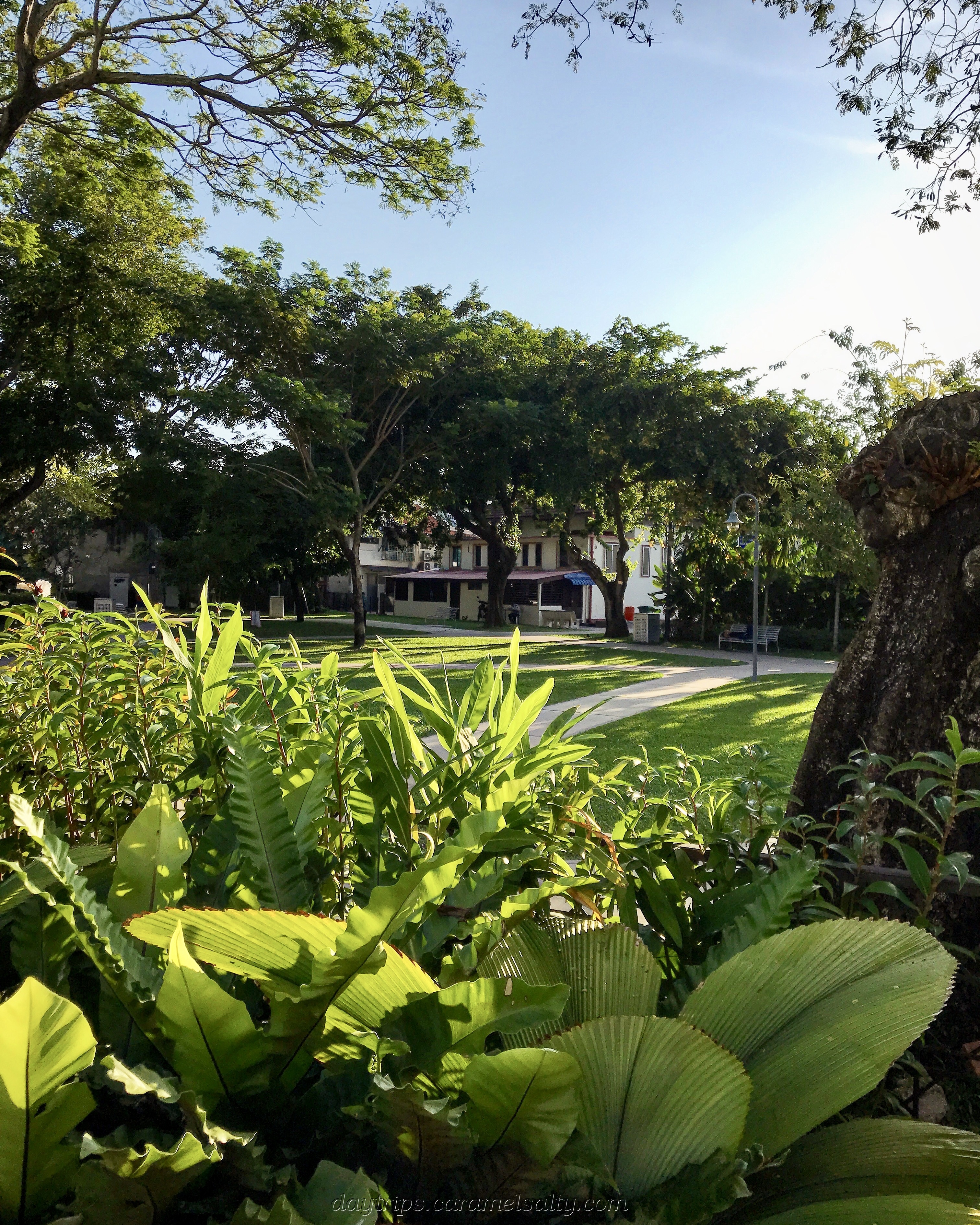 My plans to continue down Lebuh Acheh get distracted by [4] Lorong Lumut. This street was inhabited by the leaders, pilgrim brokers and writers of the Achen community. So it probably was a well heeled area at that time.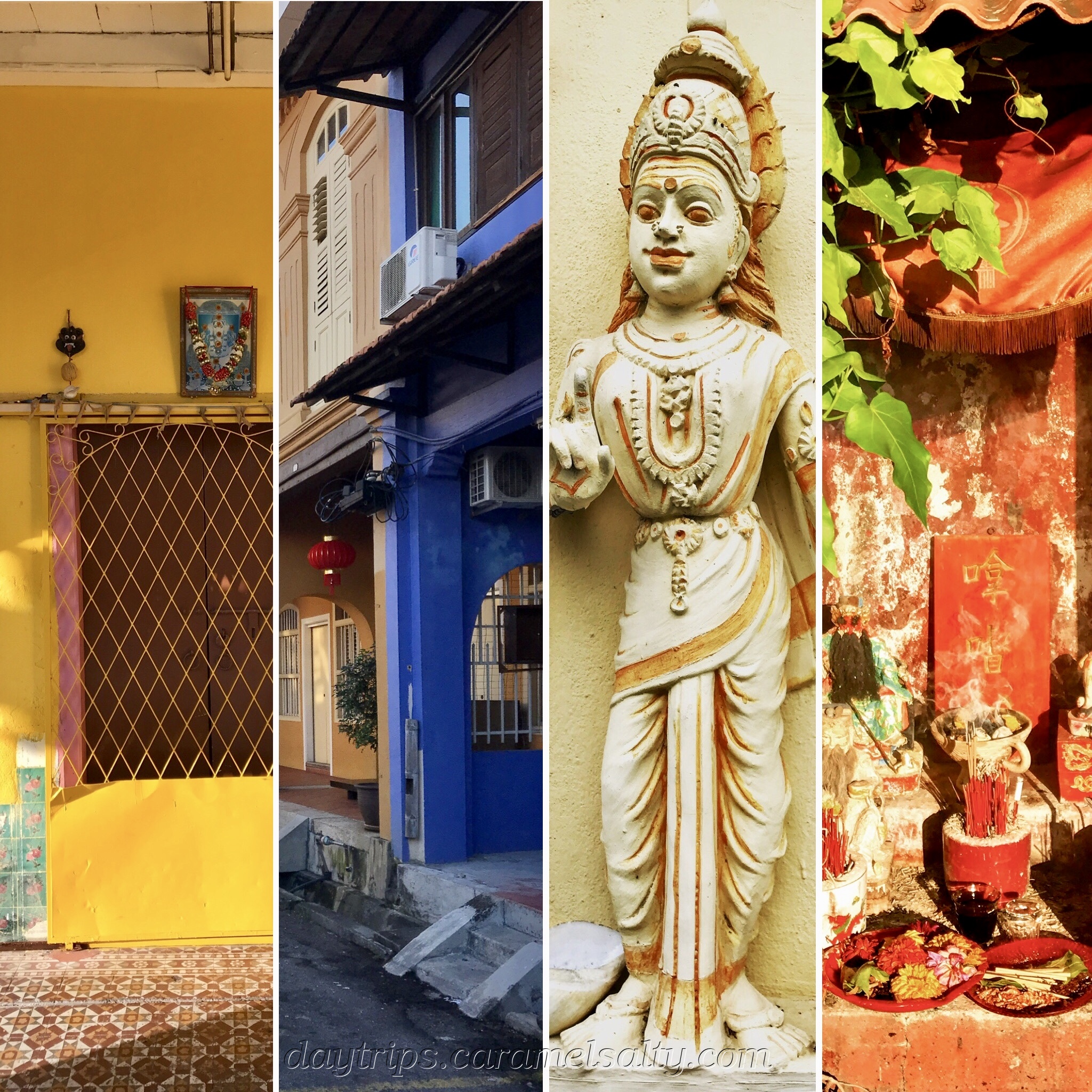 When I get to [5] Lorong Tok Aka, I am greeted by another "green" discovery. This has to be the leafiest lane in Georgetown. This is followed by another unexpected find of a house offering Chinese glove puppet show, located at the end of the street.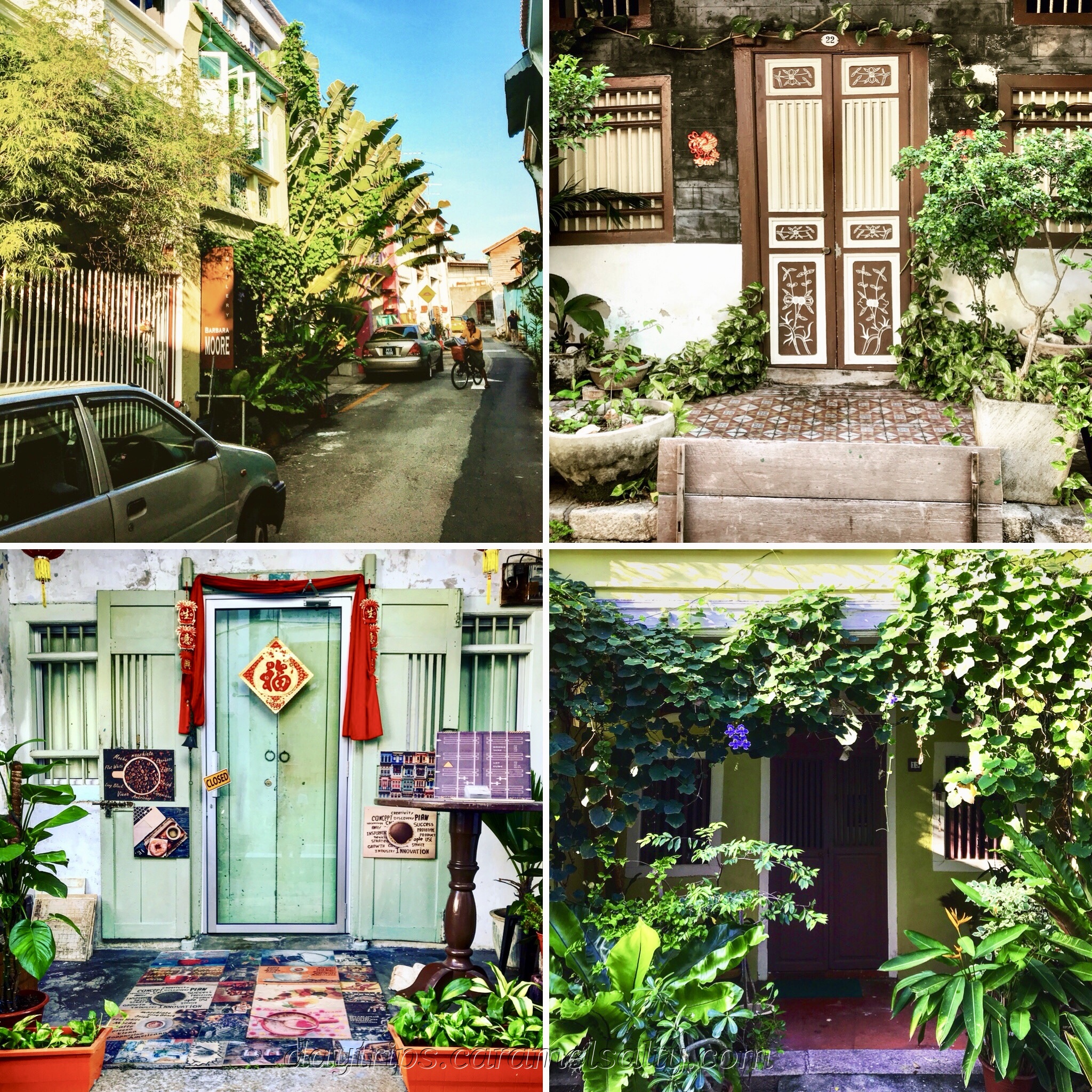 I'm now at the other end of [6] Lebuh Acheh, having digressed from it earlier on. This end of Lebuh Acheh is totally different from the top end. It's quaint and arty. Even a newly wed couple think it charming enough to have their wedding photos taken in the vicinity.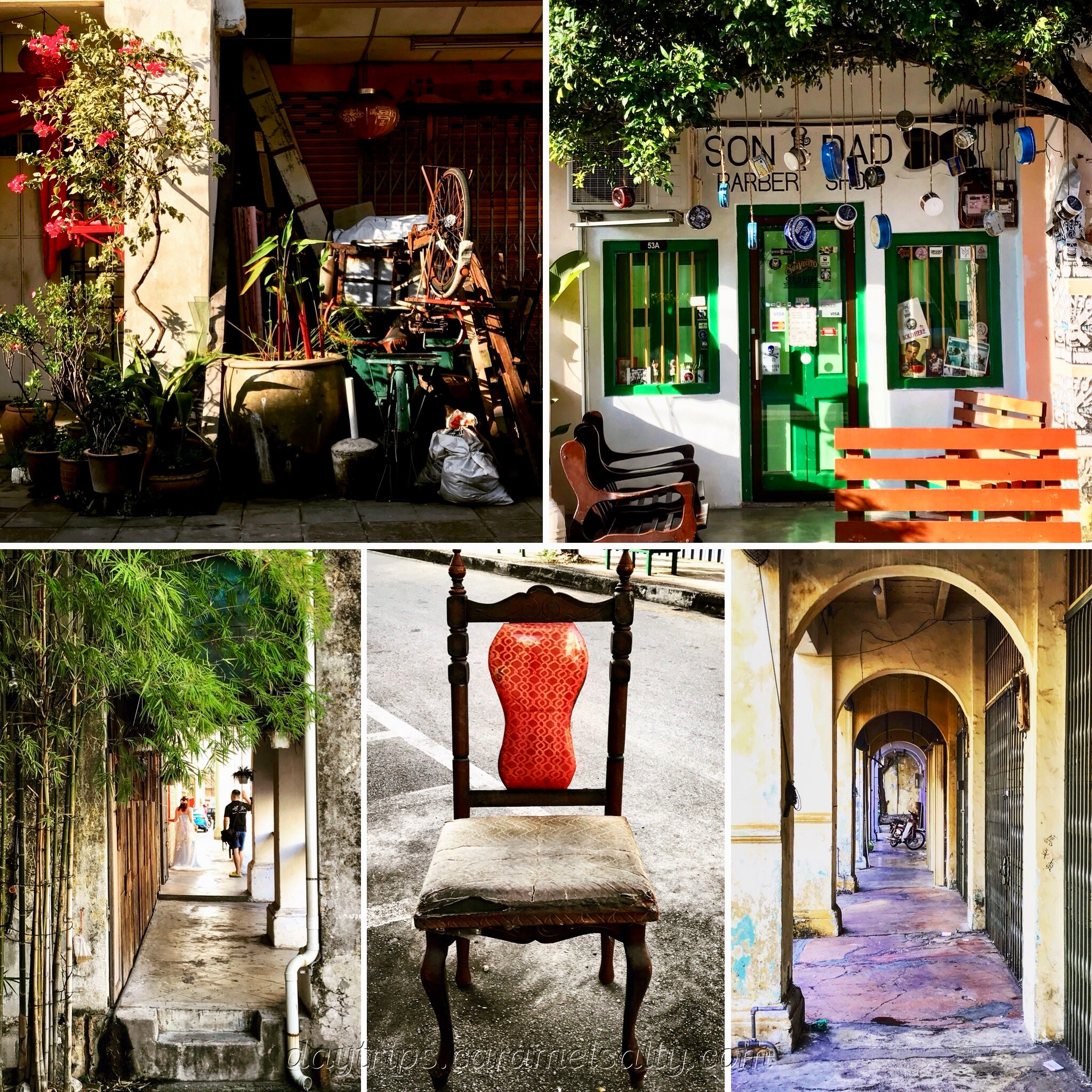 Halfway up Lebuh Acheh, the [7] Malay Mosque marks the junction with [8] Lebuh Cannon. Apparently a canon ball landed here (rumoured to have been shot from the minaret of the mosque) during the 1867 Penang Riots over control for the opium and arak farms. Some of the fiercest fighting (picture of police barricades here) between Chinese, Indian and Malay gangs occur in this vicinity. Bullet holes are still visible in the buildings around. Many are killed.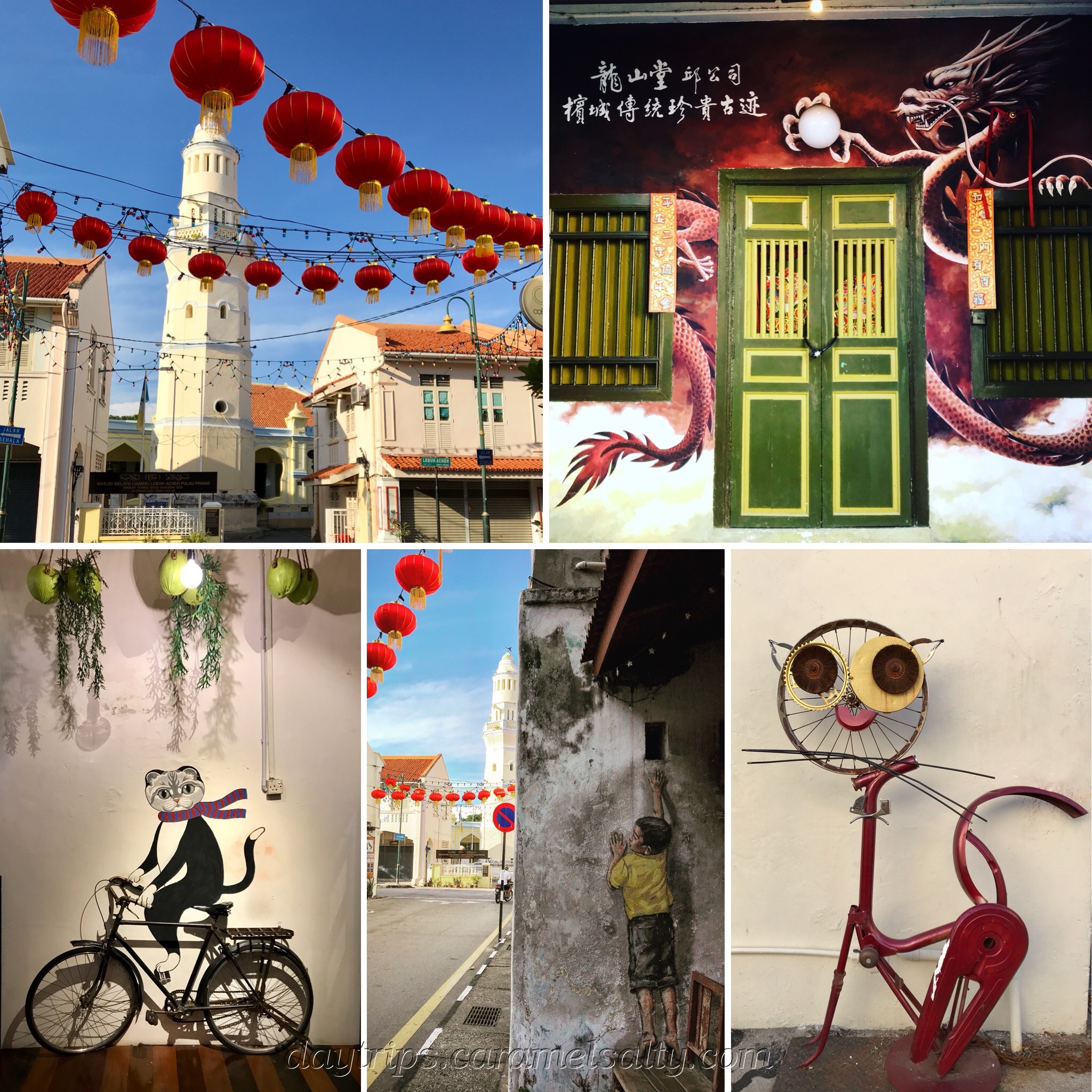 Just along Lebuh Cannon is the [9] Khoo Kongsi Clan House (founded, 1835), the most richly decorated clan house in Penang. Even the crick in my neck doesn't stop me from studying the ornate timber beams for ages. Furthermore, the carvings on the roof outside, resemble 3D models of a village. Such incredible detail and craftsmanship.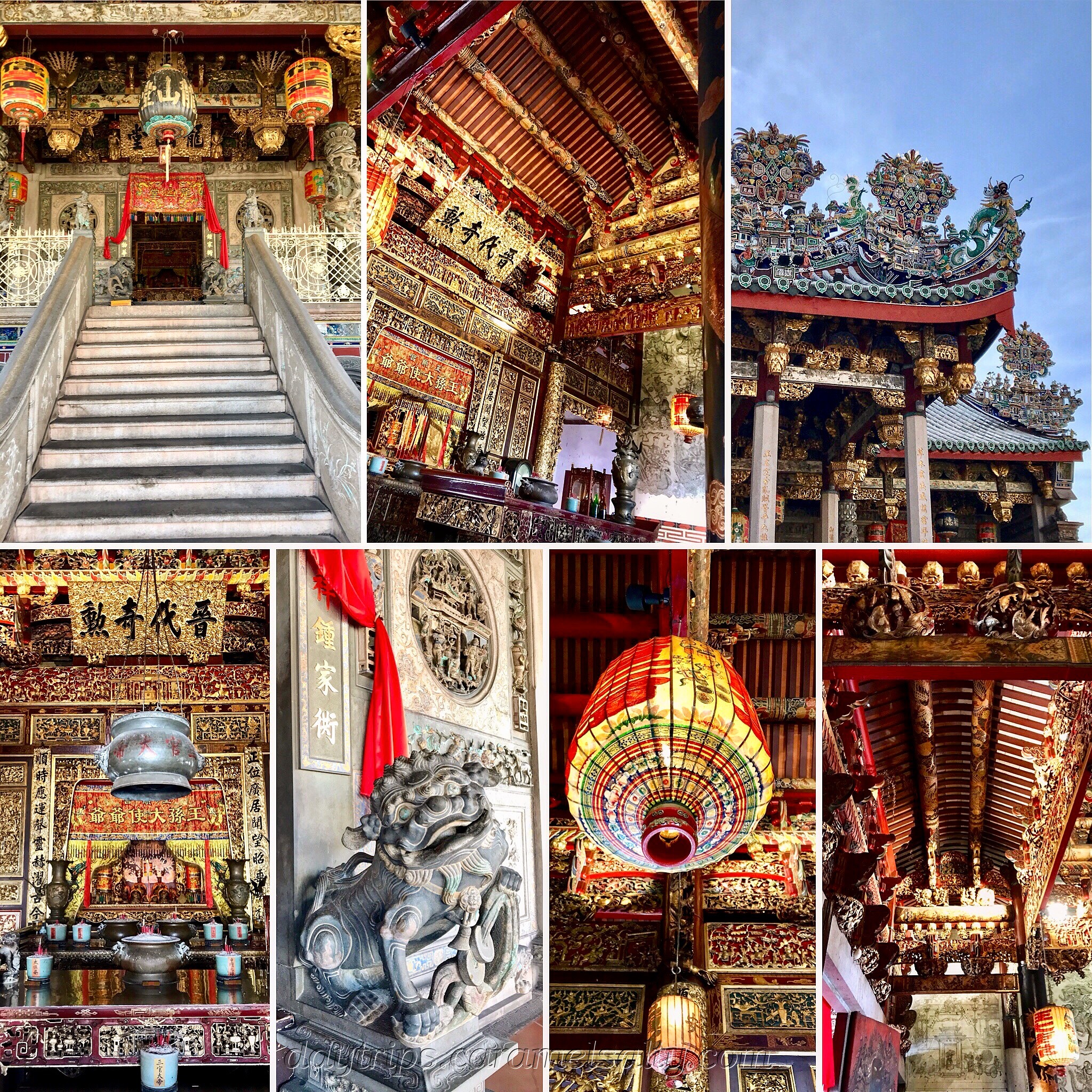 At the junction of Lebuh Armenia and Lebuh Cannon is the [10]  Yap Kongsi Temple (1924) with its striking entrance comprising a pair of carved grey stone dragon pillars. A great find.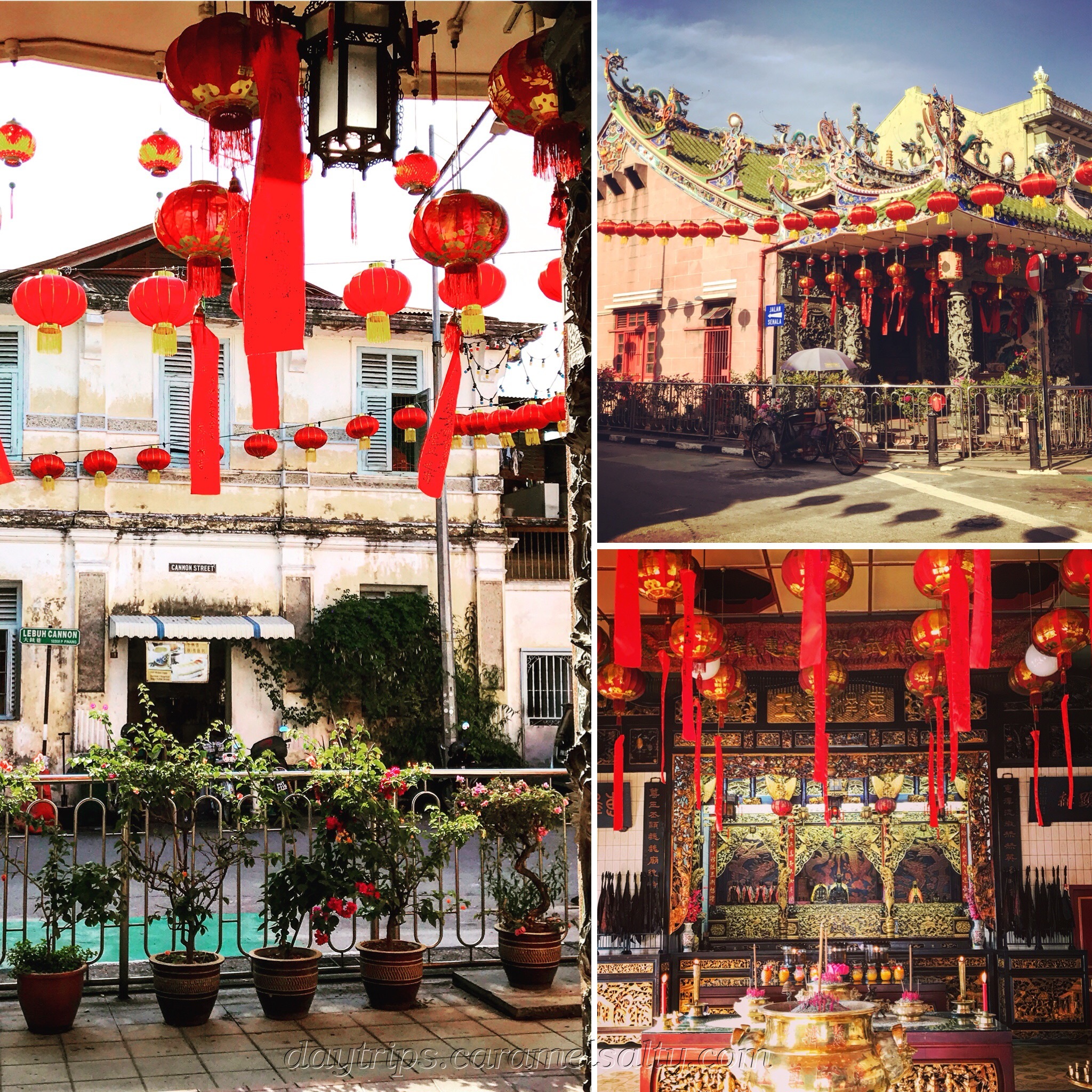 Going down Lebuh Armenia, across Lebuh Pantai and up Lebuh Ah Quee, I spot street art with a transport theme, [11] kids on a bicycle and a [12] boy on a motorbike. I also stop for a very welcome thirst quenching dragonfruit and pineapple smoothie from [13] Juice Code 230.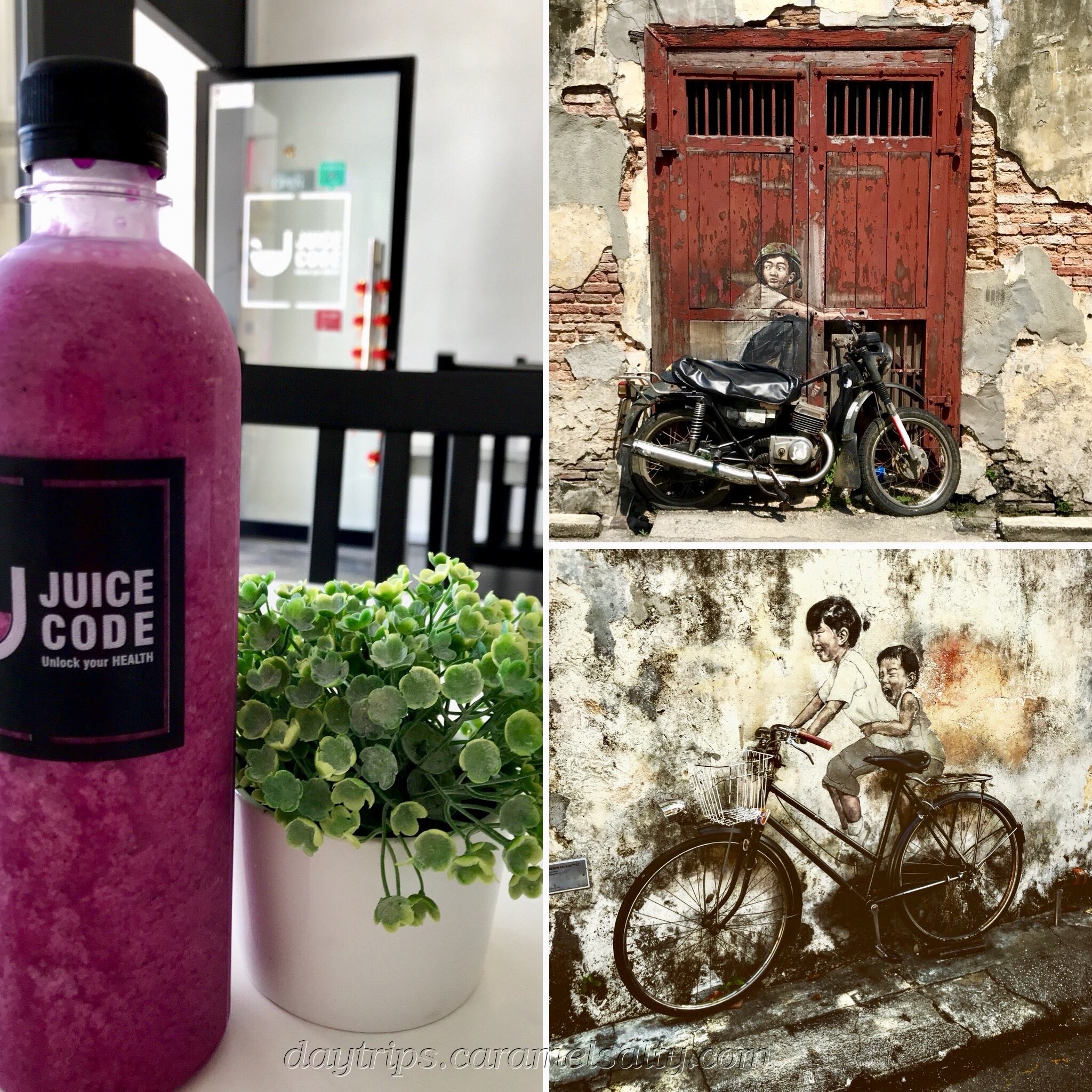 Another historic building on Lebuh Pantai is the [14] Seh Tek Tong Cheah Kongsi (1810). It's one of the oldest Hokkien clan houses in Penang. I enjoy the well illustrated museum about their village in China, and the reasons why the clan migrated over such distances to a Georgetown that looked very much like this at that time.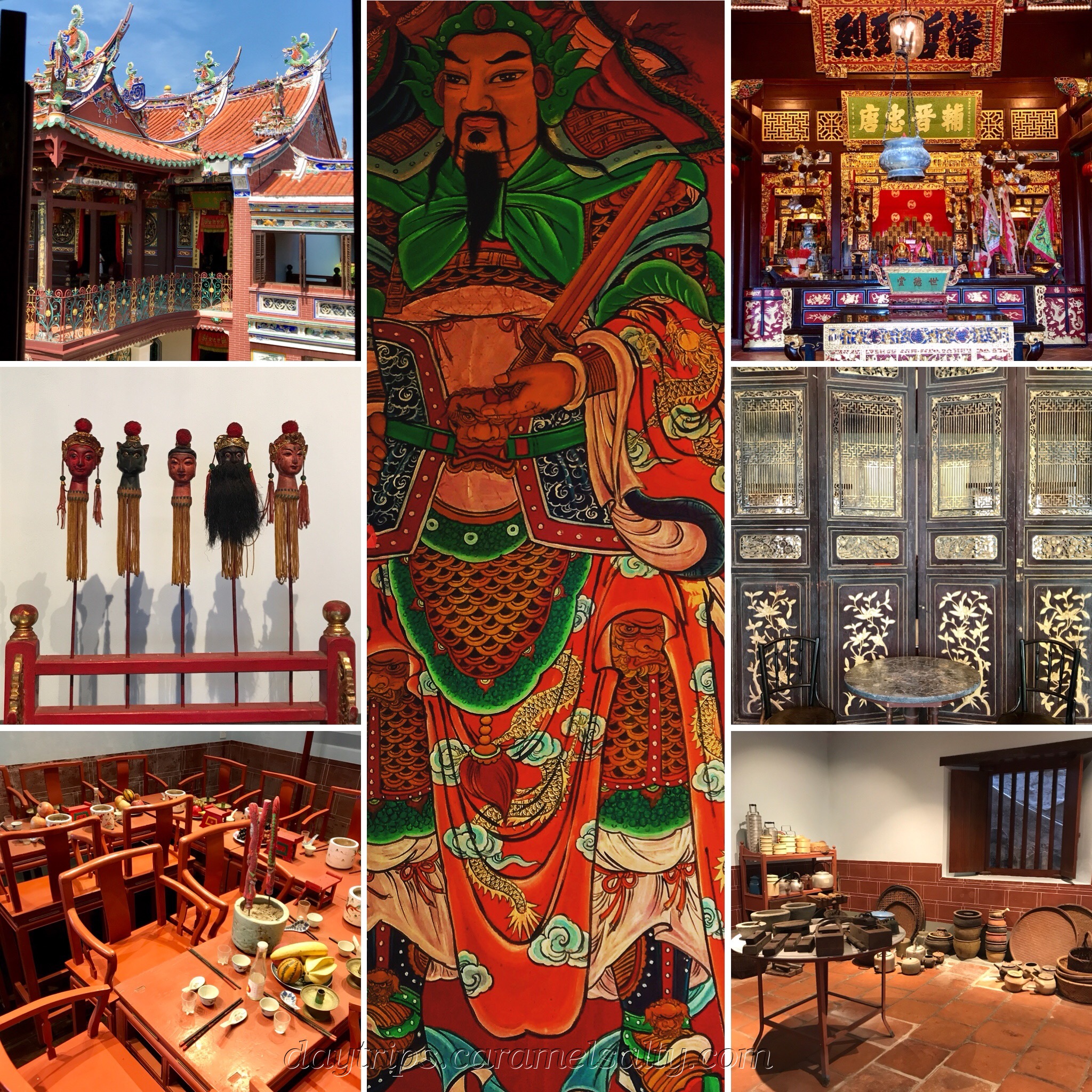 I cut across Lebuh Pit to Lebuh Chulia, turning up in front of the [15] Nagore Dharga Sherif (1800). It's a shrine to a Muslim saint and its location on of the oldest streets in Georgetown is no accident. This is where, in the 1800s, the Chulias from the Coromandel Coast, South India establish themselves. Comprising Muslim traders and money lenders, they come to earn their fortunes in the British port.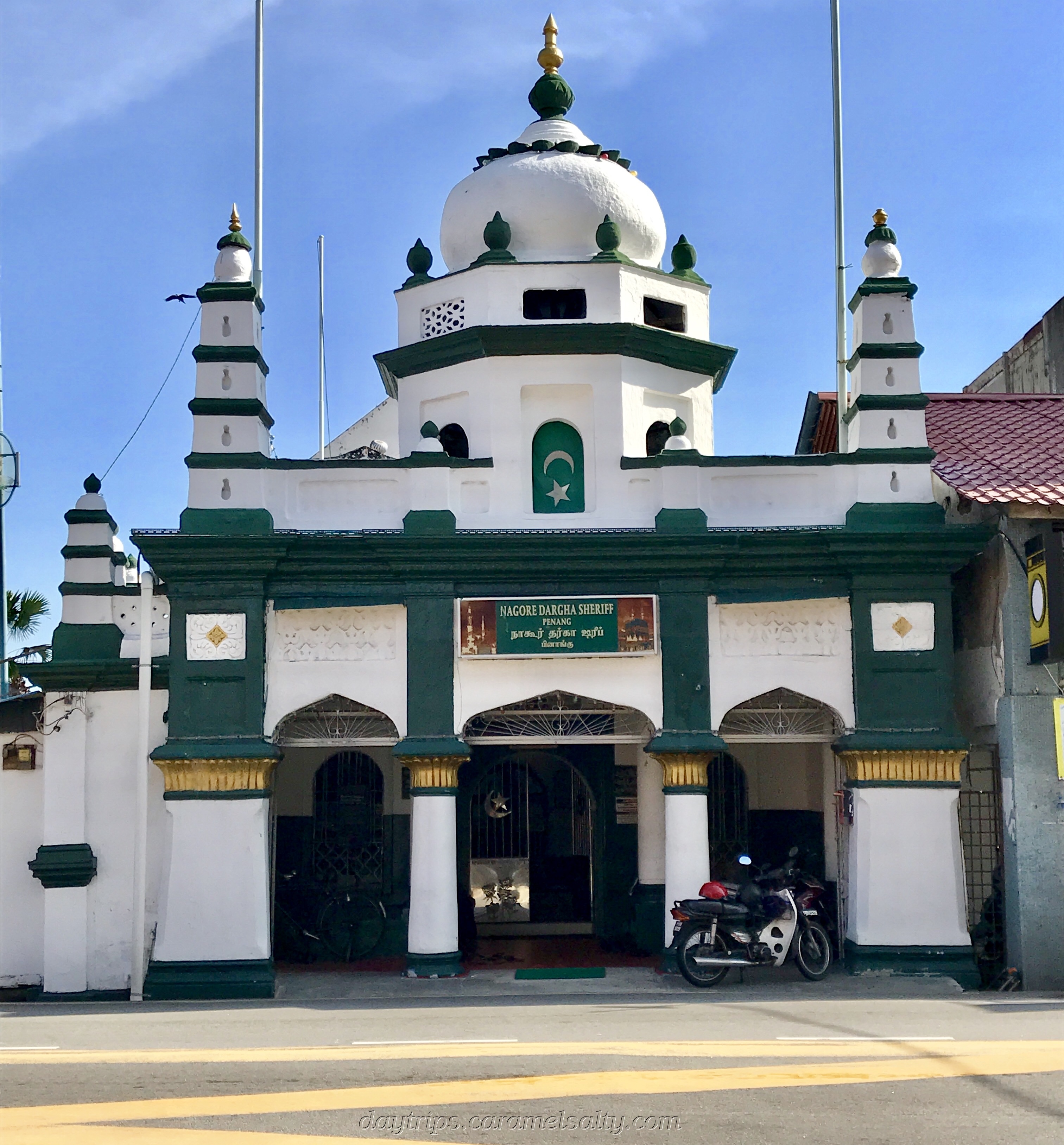 For the sight seers, Nagore Dharga Sherif marks the edge of [16] Little India. As the name suggests, it's crowded with shops selling Indian textiles, flower garlands and food. I lose myself in the delicious aroma of curry whilst entertained by Indian pop songs. It's a perfect place to pick up snacks and a banana leaf vegetarian meal.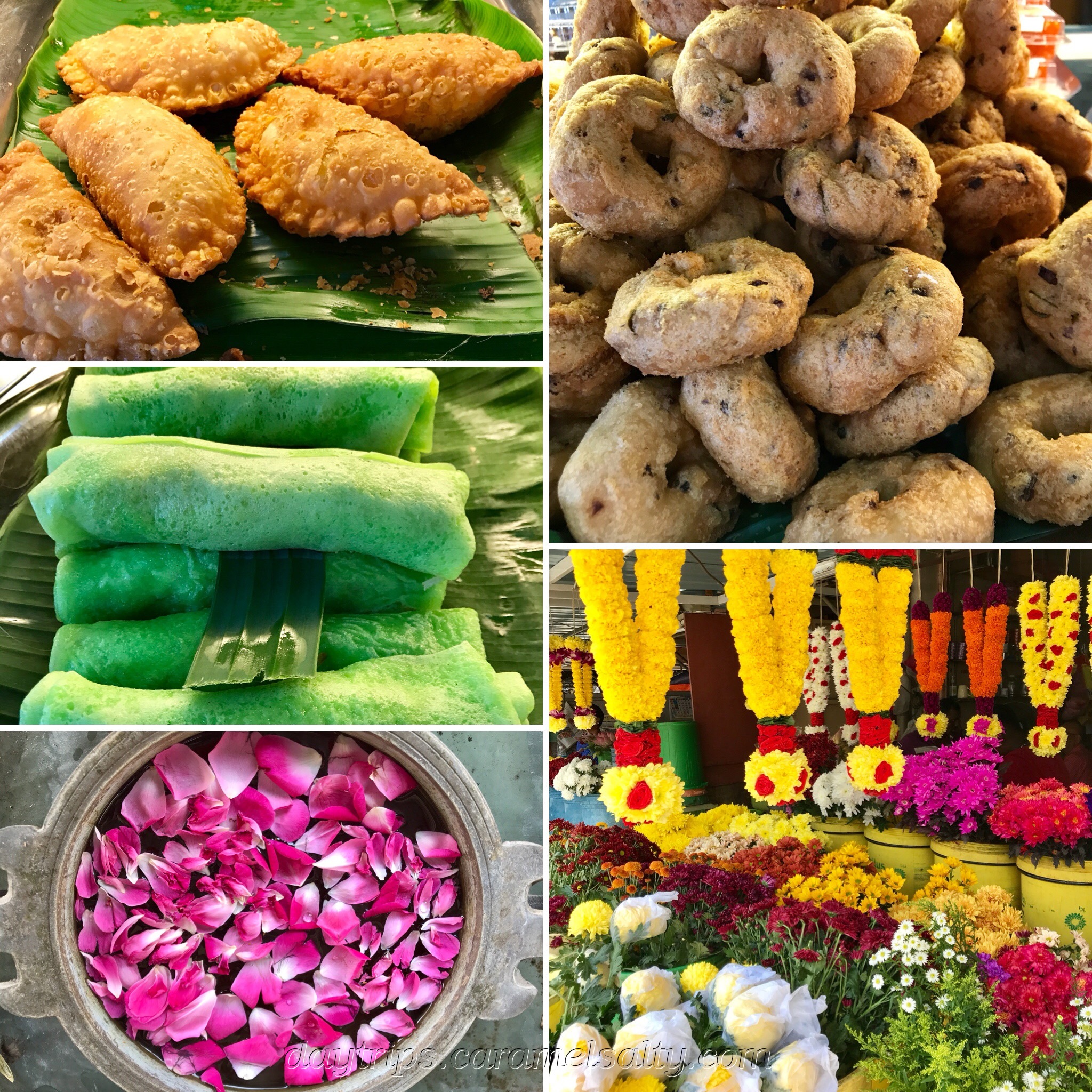 Now replete, I have 4 more places of worship to visit to round off my day. Just off Lebuh Chulia, is the [17]  Sri Mahamariamman temple (1833) located in the heart of Little India. Leaving my sandals outside on the steps, I wander around this blue and green mosque. This temple plays an integral role during Hindu religious days.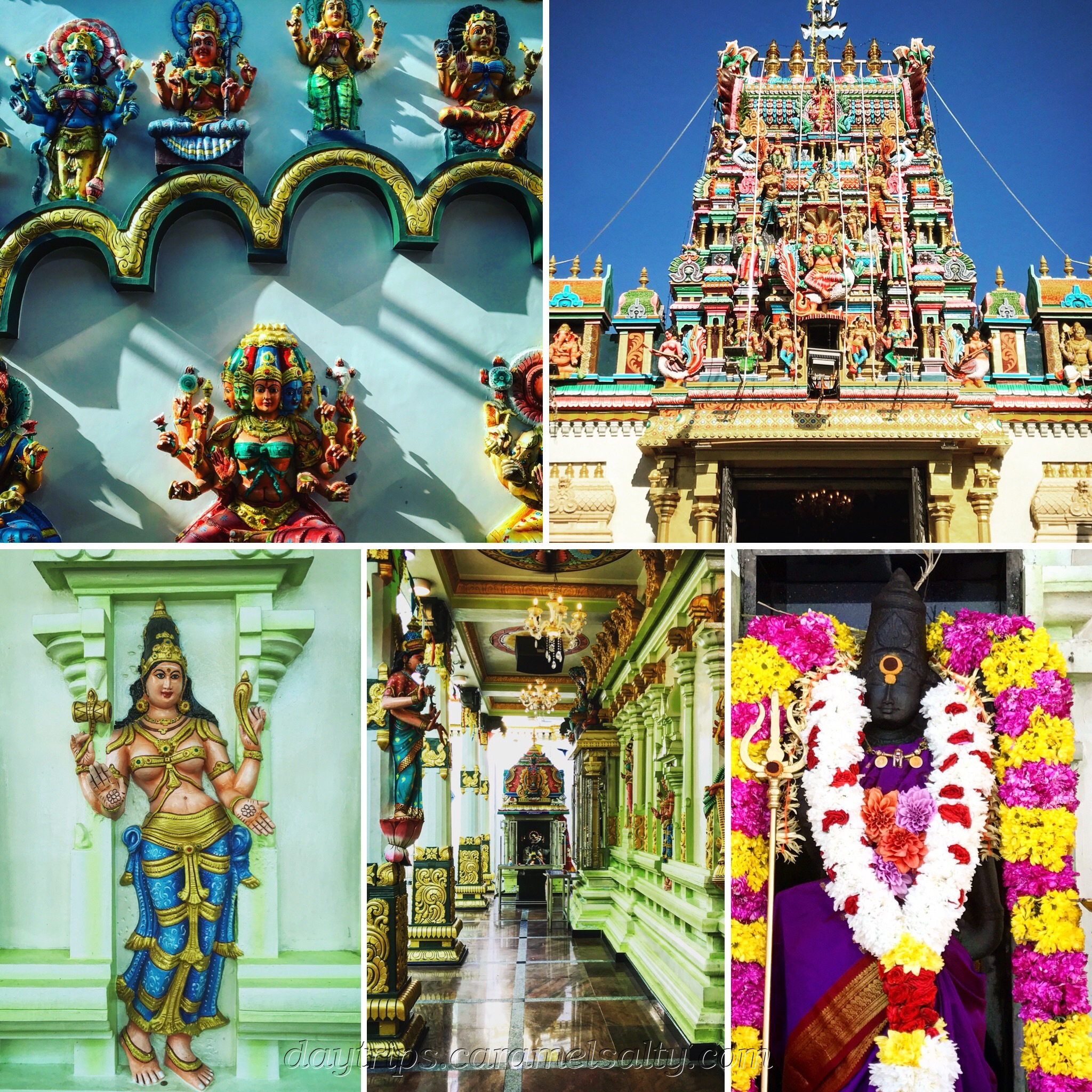 Just across from the Hindu temple, still on Lebuh Chulia, is the [18] Han Jiang ancestral temple (1870), the only example of traditional Teochew architecture in Georgetown. The Chinese migrants make Lebuh Chulia their home too, settling amongst the Muslim community (see old picture of the Nagore Dharga Sherif in amongst the busy Chinese community). Lebuh Chulia is a major road in Penang as it led down to the port.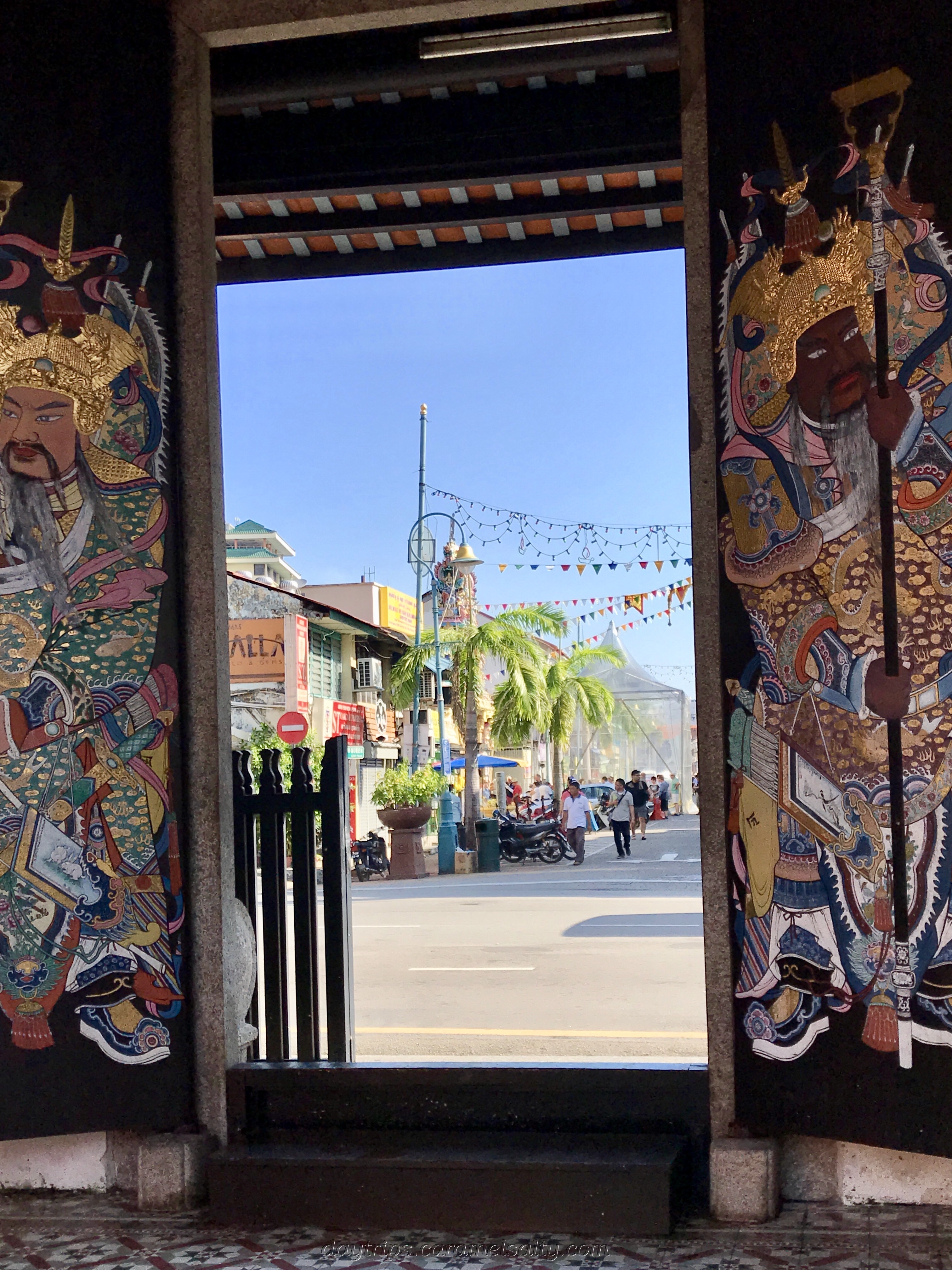 At the junction of Lebuh Buckingham and Lebuh Pitt is the oldest and largest mosque in Penang, the [19] Kapitan Keling Mosque (1801), said to be built by the first Indian Muslim settlers from the East India Company troops. It's a beautiful white Moorish style building with its golden domes shimmering in the sunshine.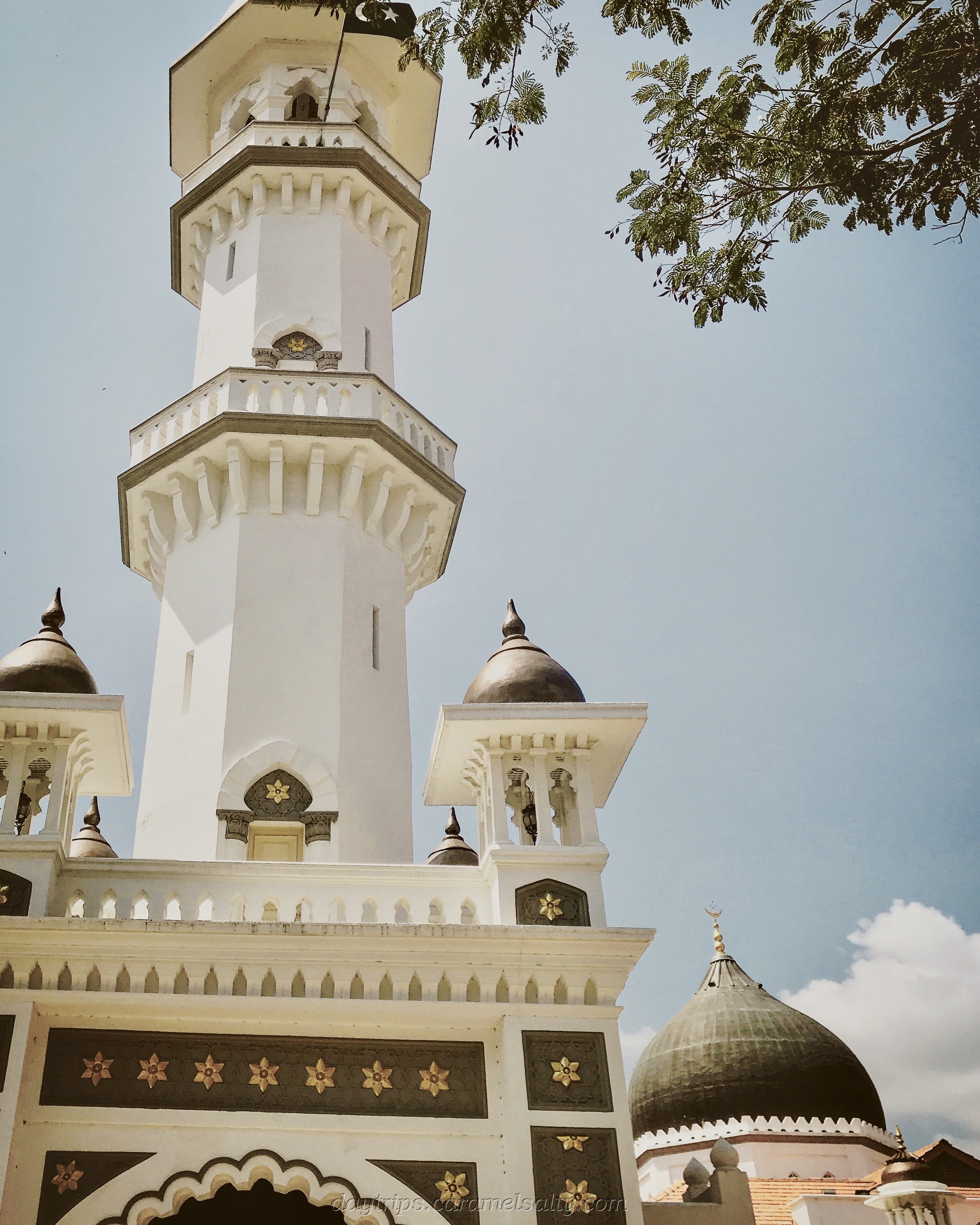 Last but not least, I wander up to the [20] Kuan Yin temple (1728), one of the oldest temples and buildings in Penang.  It has a large outside courtyard, surrounded by stalls selling joss sticks and other religious artefacts. Inside, as worshippers hold burning joss sticks in prayer, a bell is struck every so often. When I ask, I'm told that this is to bring good luck to the worshippers.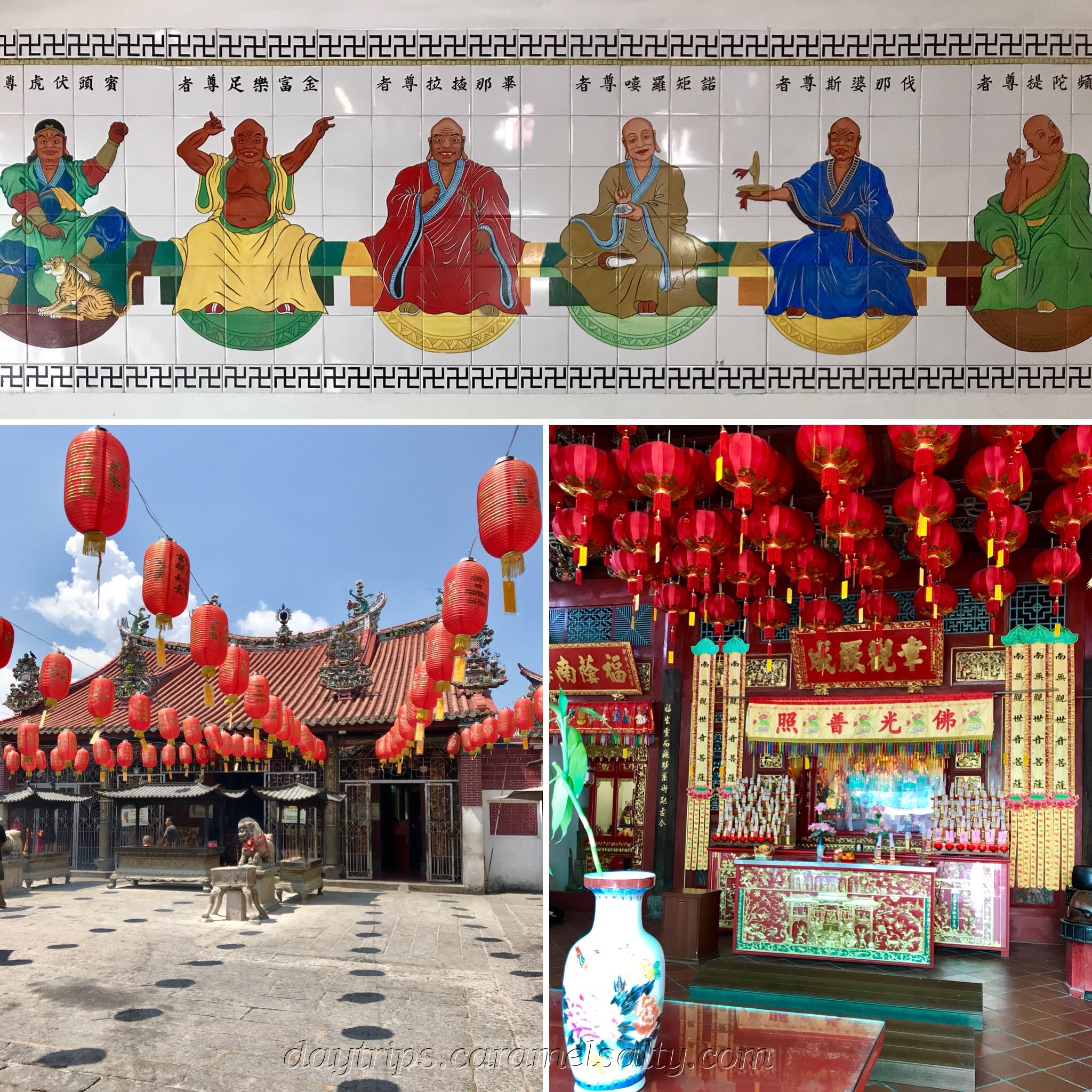 I wander leisurely back through Little China, back to [2] Lebuh Kimberley from this morning. In the evenings, it transforms into a busy night hawker street, with an amazing choice of food stalls. Its very, very popular with the locals. I tuck into a wholesome broth of duck and pork, reflecting on my day out.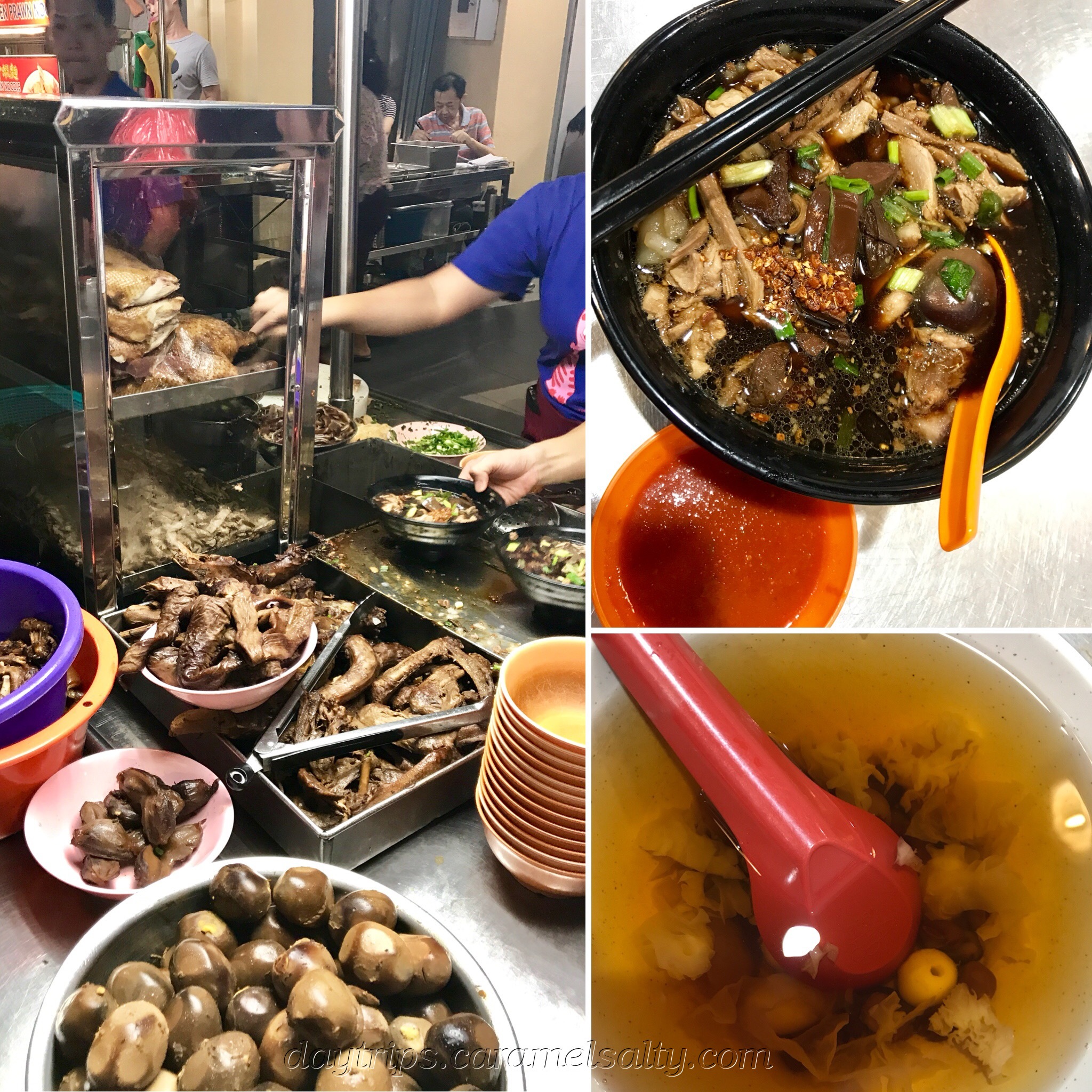 Georgetown is truly a heritage town in every sense. *In 1801, the then Lieutenant General of Penang, Sir George Leith, remarked, that "there is not any part in the world where in so small a place, so many different people are gathered together, or so great a variety of languages are spoken".  After today's walk, I think I know exactly what he meant.
Some Useful Stuff
Leong Kee Tim Sum (dim sum restaurant) – open daily, 05:30 till 12:30
Sri Mahamariamman Temple (website) – open daily, but restricted hours
Khoo Kongsi (website) – open daily, entrance fee applies.
Kuan Yin (website) – open daily, free.
All other temples – open daily, modest dressing required to enter mosques.
* Entry in Wikipedia re: The History of Penang.