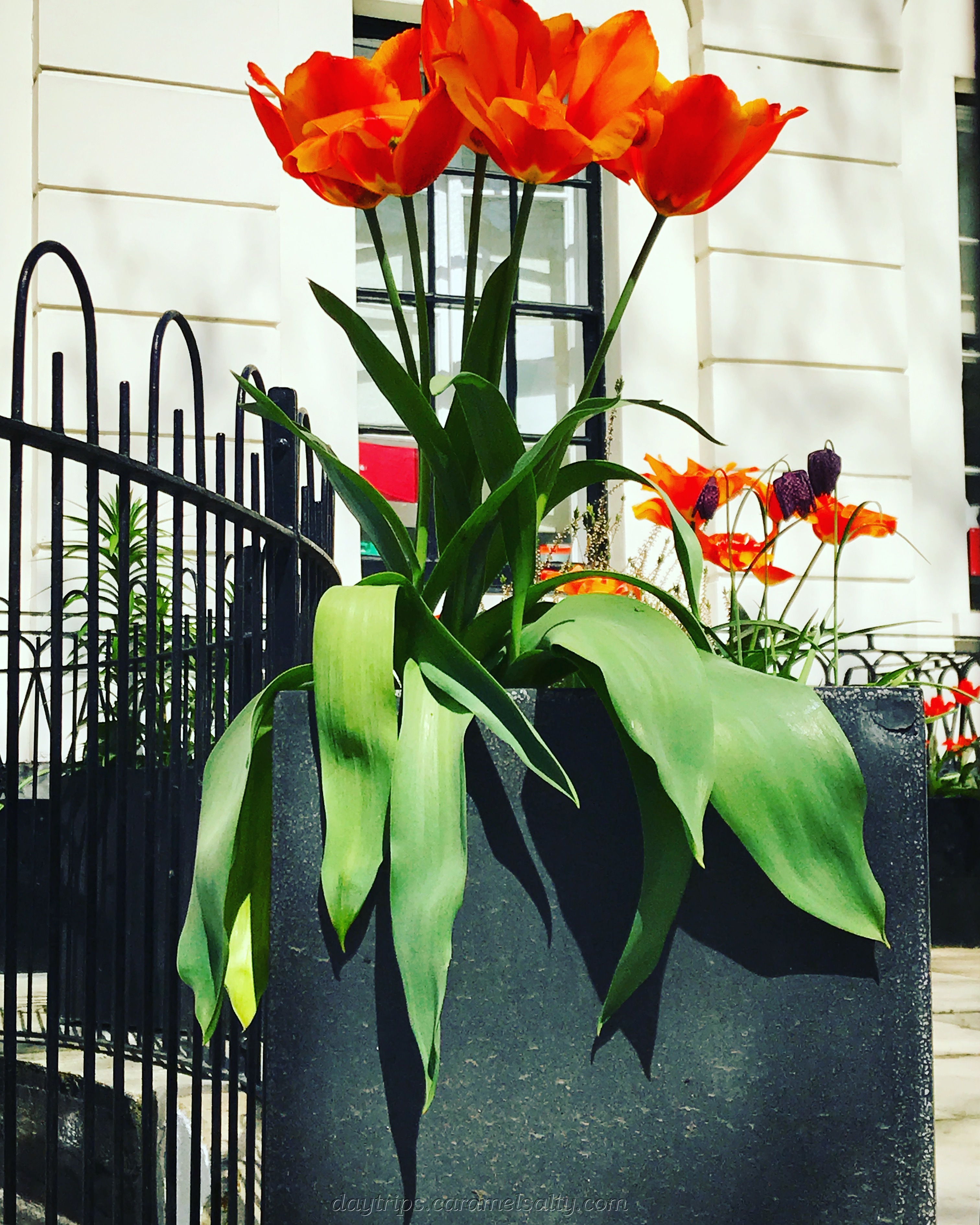 Holland Park – A Fashionable Neighbourhood
Living just down the road from Holland Park, it has always intrigued me as to why this little corner of London has a name synonymous with the Netherlands, which I have visited and blogged much about this year. So armed with flat cap, cape and magnifying glasses, I jump on the bus to  Holland Park to see if I can discover the origins of its name.
Start of Day: Holland Park Tube Station, London
Cost of Day Out: Cheap (£)
History Content: Low
My walk starts on [1] Holland Park Avenue, one of London's oldest thoroughfares. It was the main Roman road out of London to Silchester and the West. Its Roman origin should come as no surprise. After all, the road takes the same path as a crow would fly from Oxford Circus to Acton.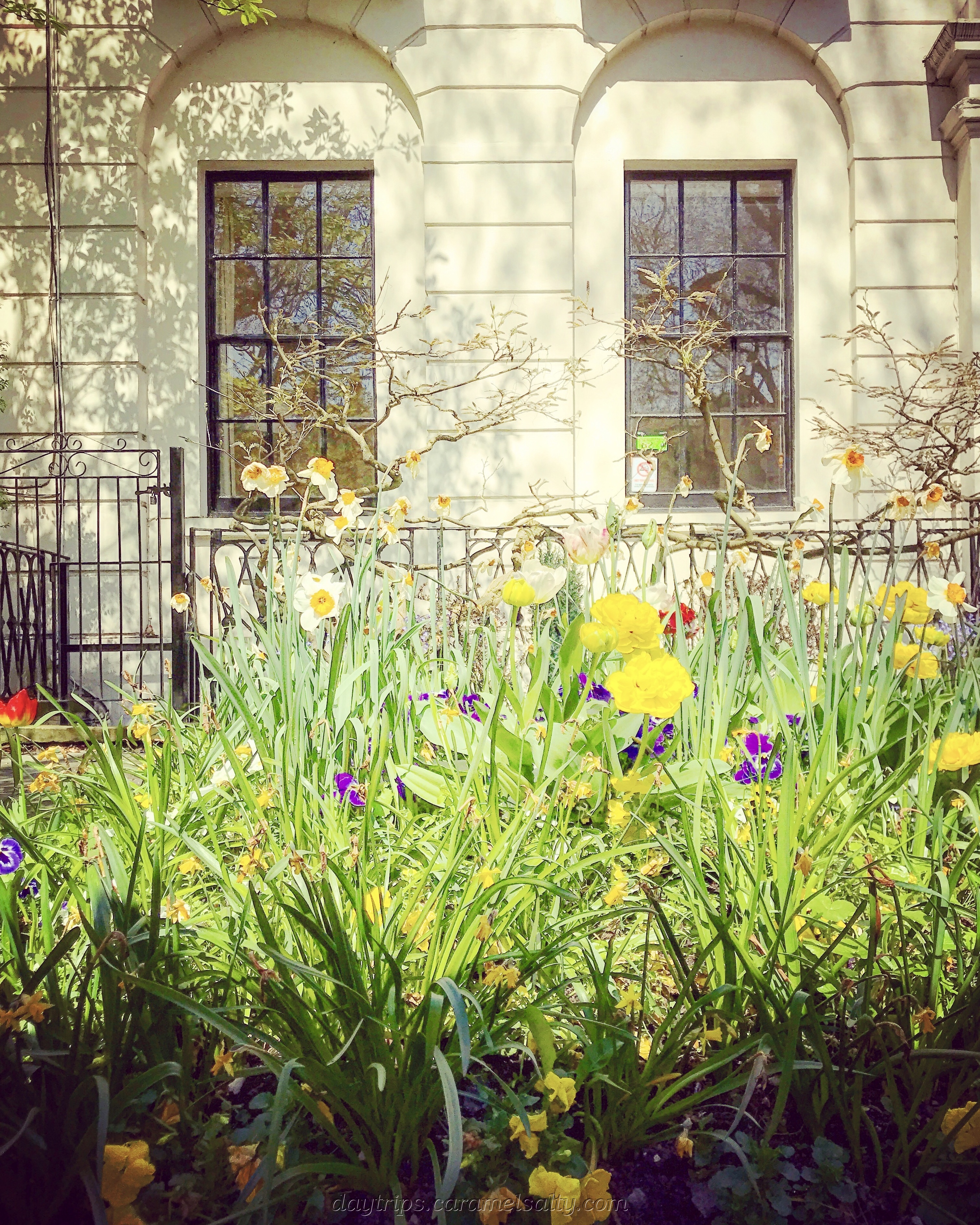 This Roman road ran through the dense Forest of Middlesex, a forest which in the 12th century was described "as full of red and fallow deer, boars and wild bull". The deers have long gone, replaced by Starbucks (no pun intended), book shops, delicatessen, gift shops and a Tesco Express.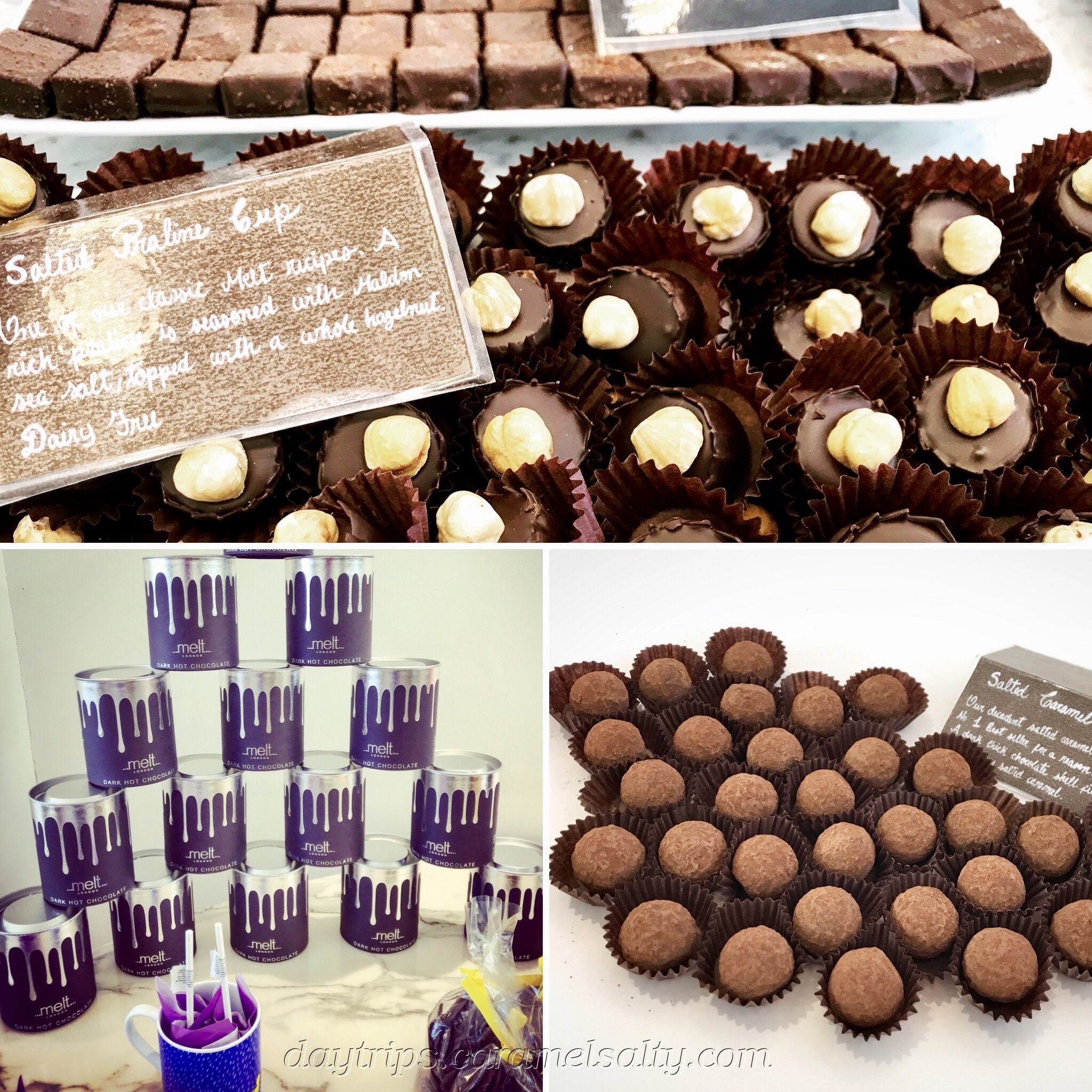 Once past [2] The Castle, a popular drinking establishment for au revoirs as the BBC moved to Manchester, the shops become more local. A few months ago, a fellow course attendee had walked into the classroom with a delicious aroma of sausage rolls emanating from her handbag. Freshly made, she had picked them up from her local butcher, [3] Lidgate, on her way in.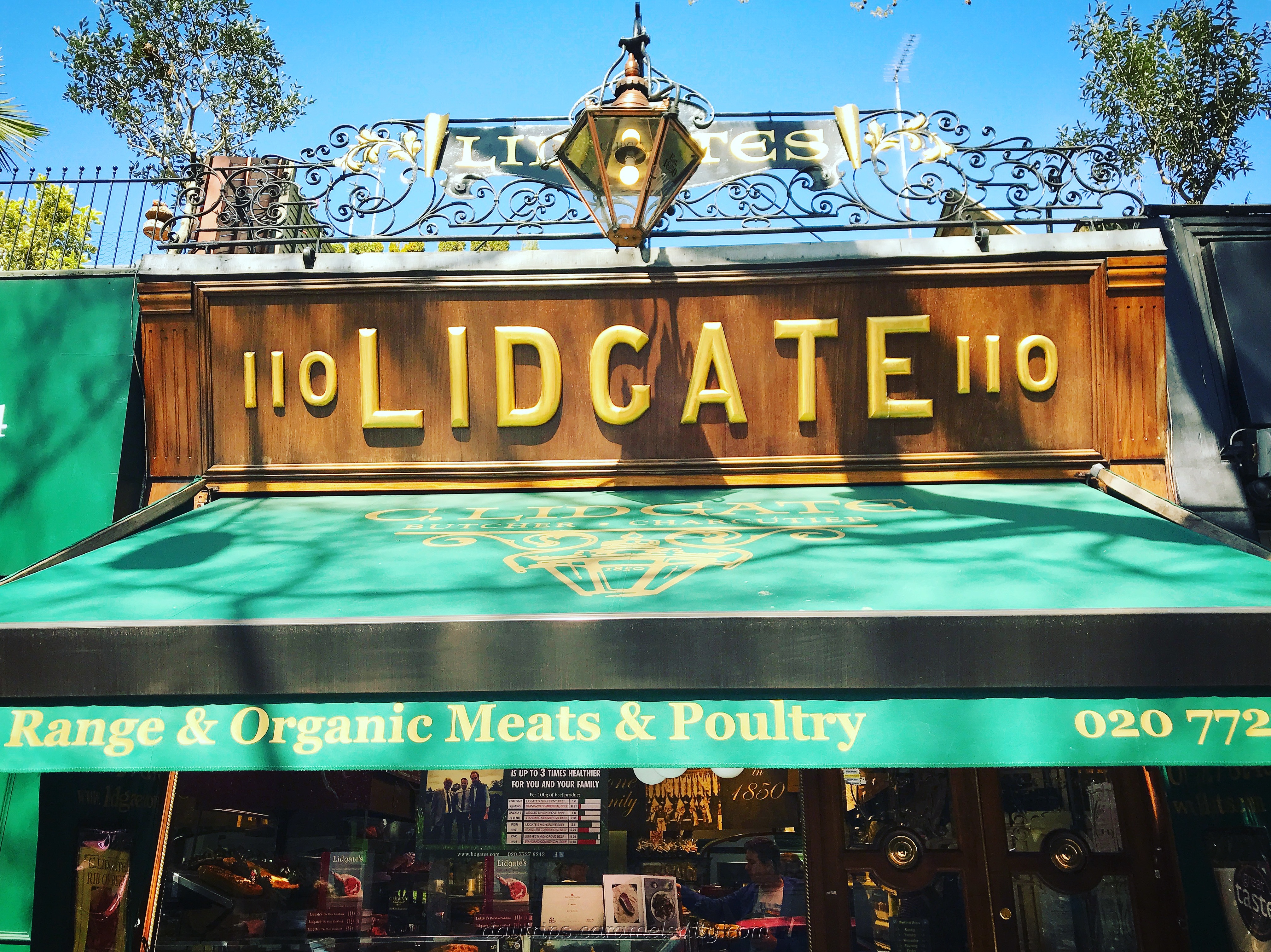 The next section of Holland Park Avenue turns into well to do residences set back from the pavement. It's a lovely spring day, and the row of smart terraces on my right are blooming. When I get to the privately owned [4] Norland Square, the azaleas in there are in full display.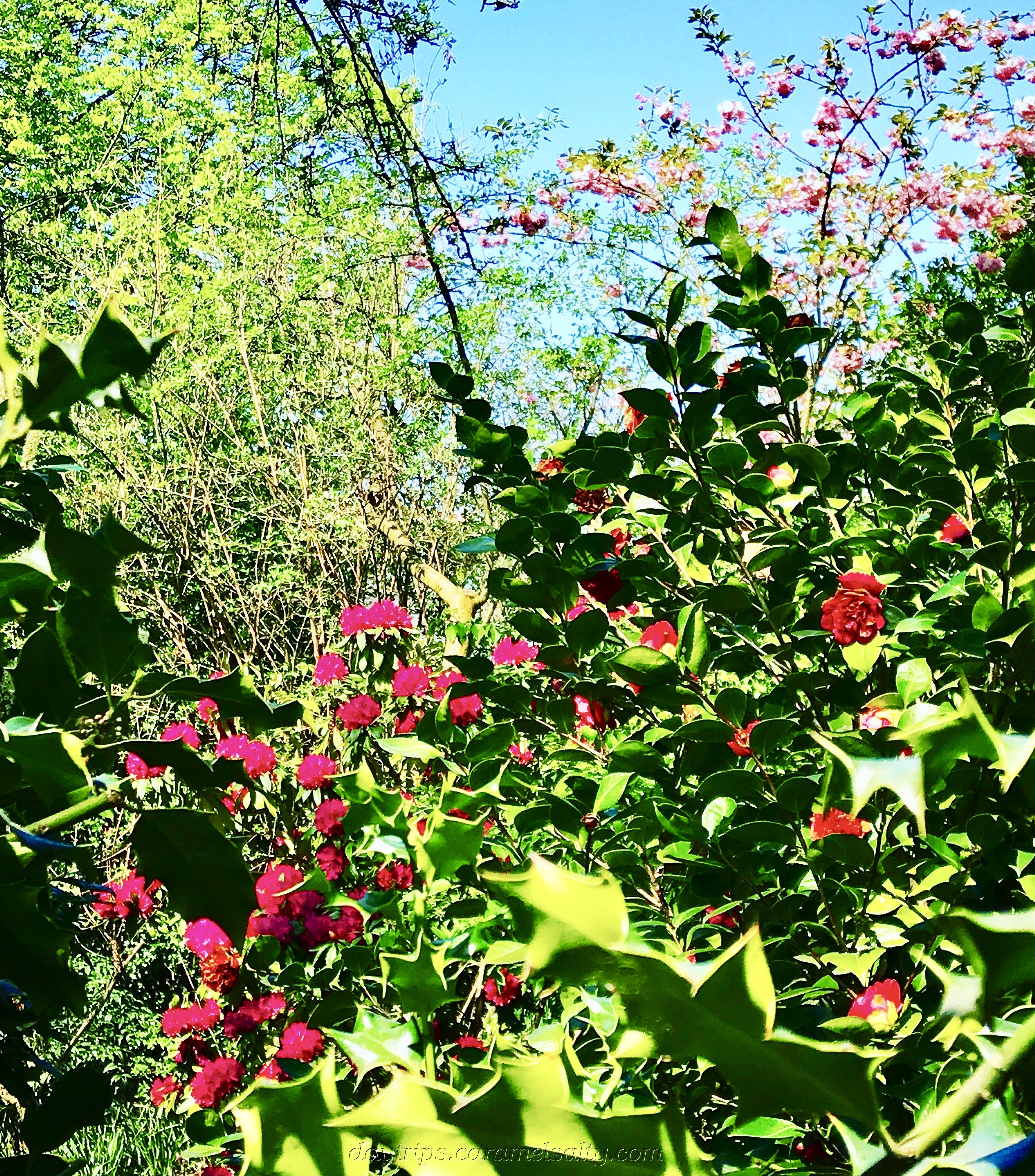 The spring colours continue into the wide boulevard of [5] Addison Avenue. Only the plane trees are still bare at this time of year. But they make a good contrast for the once gas lit green street lamps that still adorn this street.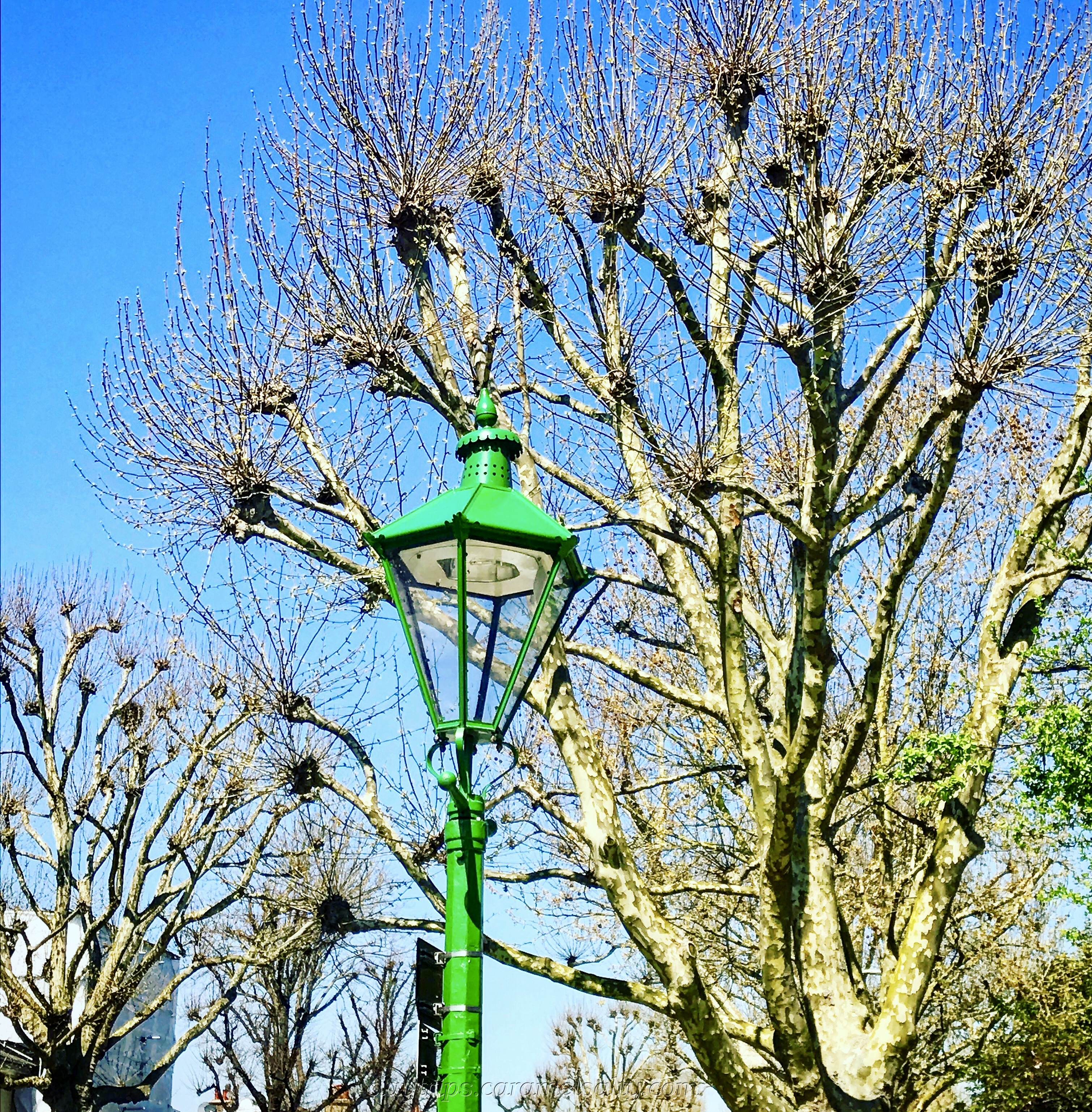 I love the grand entrance that Addison Avenue provides to Lewis Vulliamy's [6] St James of Norland church (1845). A simple church made of white Suffolk bricks (more about its architecture here), the church is always open when I go past. And tucked away in between the fine Georgian houses on this street is a detached brown brick Tudor style house at [7] No 58.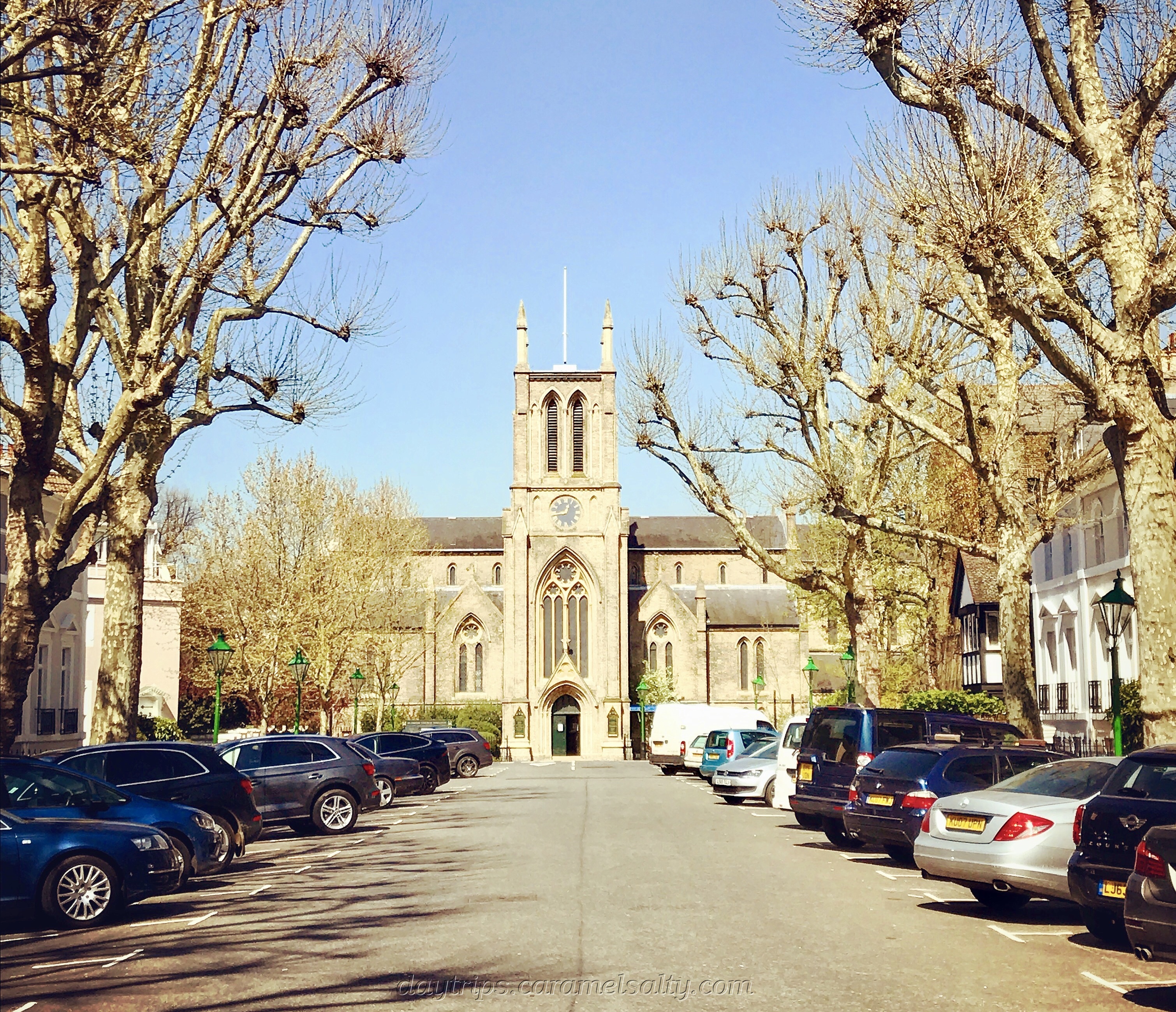 On the other side of Holland Park Avenue is [8] Addison Road. First I pass the striking and very Harry Potteresque entrance of the salmon coloured [9] Cardinal Vaughan School, a Catholic school in the neighbourhood.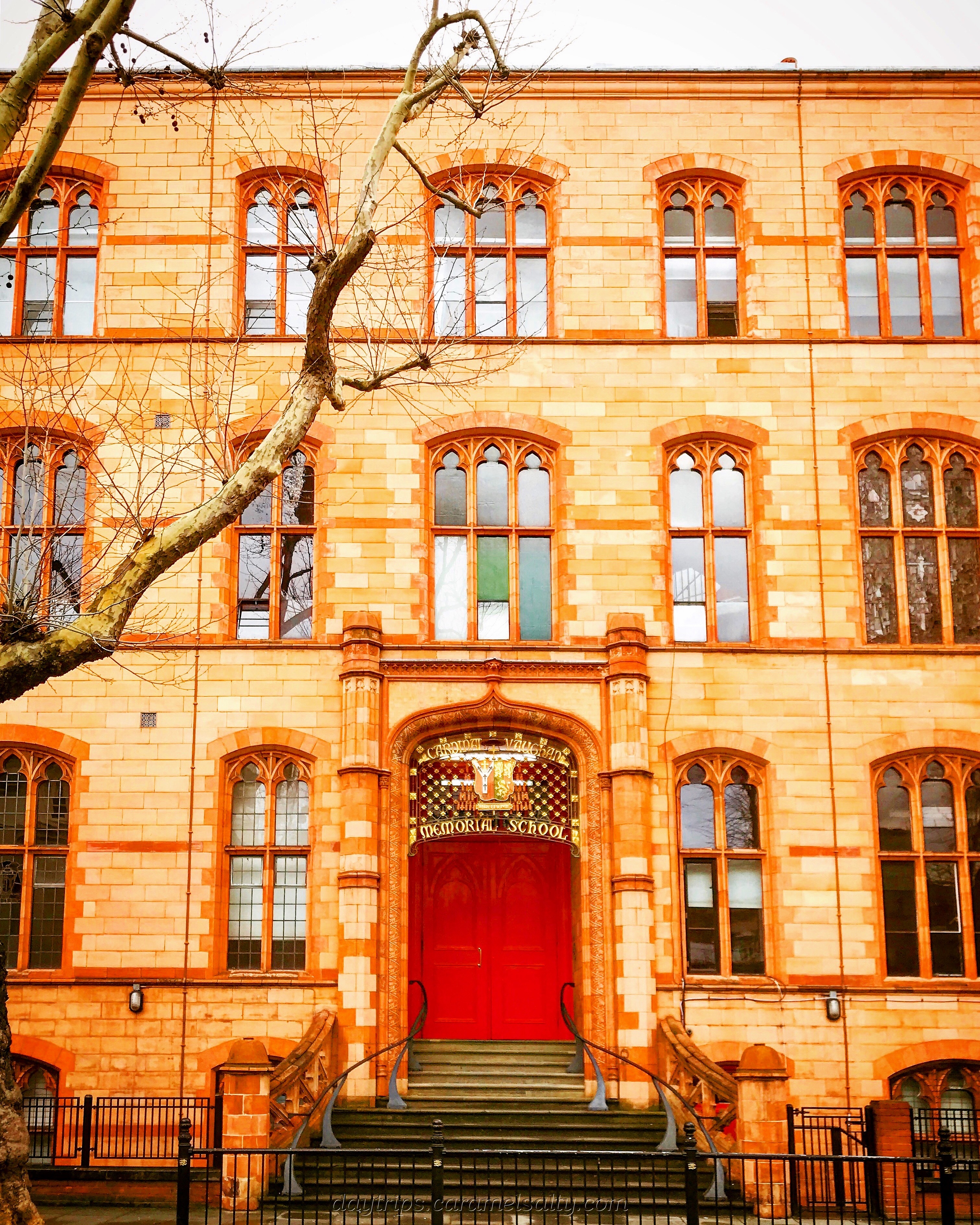 But the highlight of Addison Road is at [10] No 8. Covered in glazed tiles of lurid blue and green, this house was designed by Halsey Ricardo for Sir Ernest Debenham, the great shopkeeper. Slightly eclipsed by Mr Selfridges who managed to get a TV series, Mr Debenham's achievements on the British High Street is none the less, just as impressive.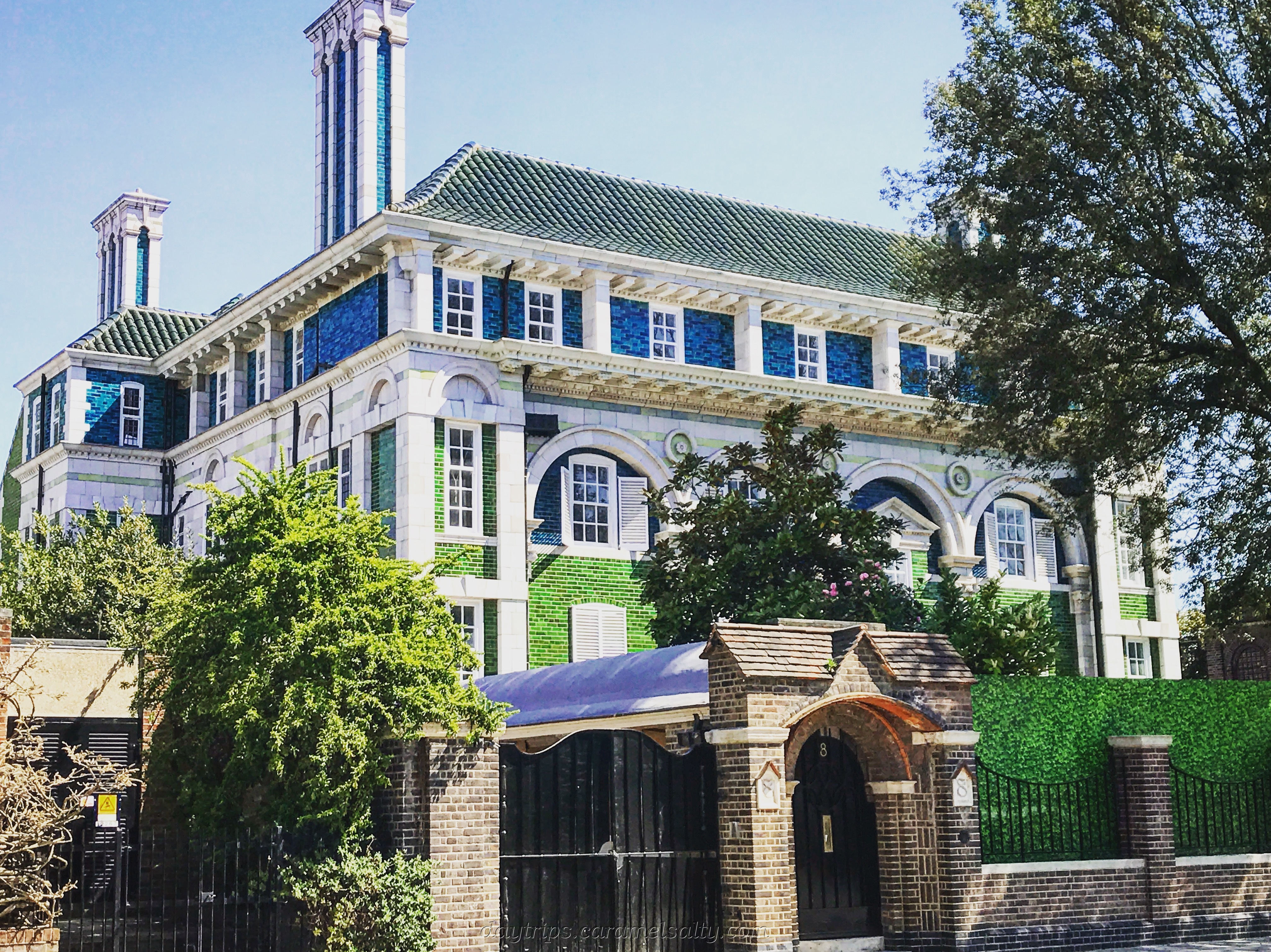 The are more architectural delights along Addison Road as I walk towards Leighton House. At [11] No 13 & 14, are two very pretty brown brick houses with white grilled verandas. Their gardens are full of tulips, bringing a Dutch flavour to an area that still hasn't yielded any links to the Netherlands.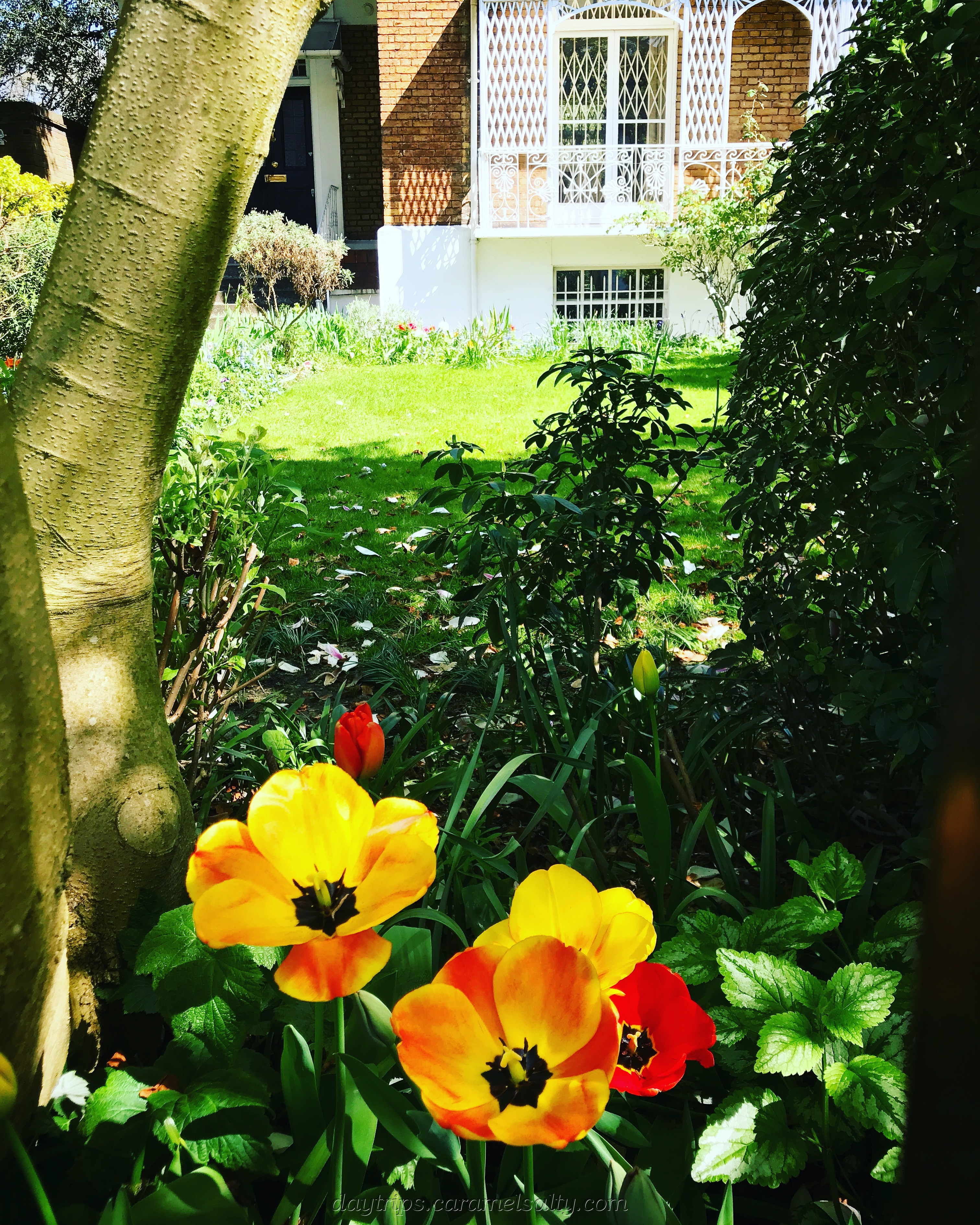 At No 81, I spy a statue of two nude men facing each other outside the top floor. A sign warns me to beware of the dogs. But I think it's the security guards one needs to watch out for these days. There are increasingly more and more Fort Knox style guarded houses in Holland Park, a sign of the outstandingly wealthy moving into the area.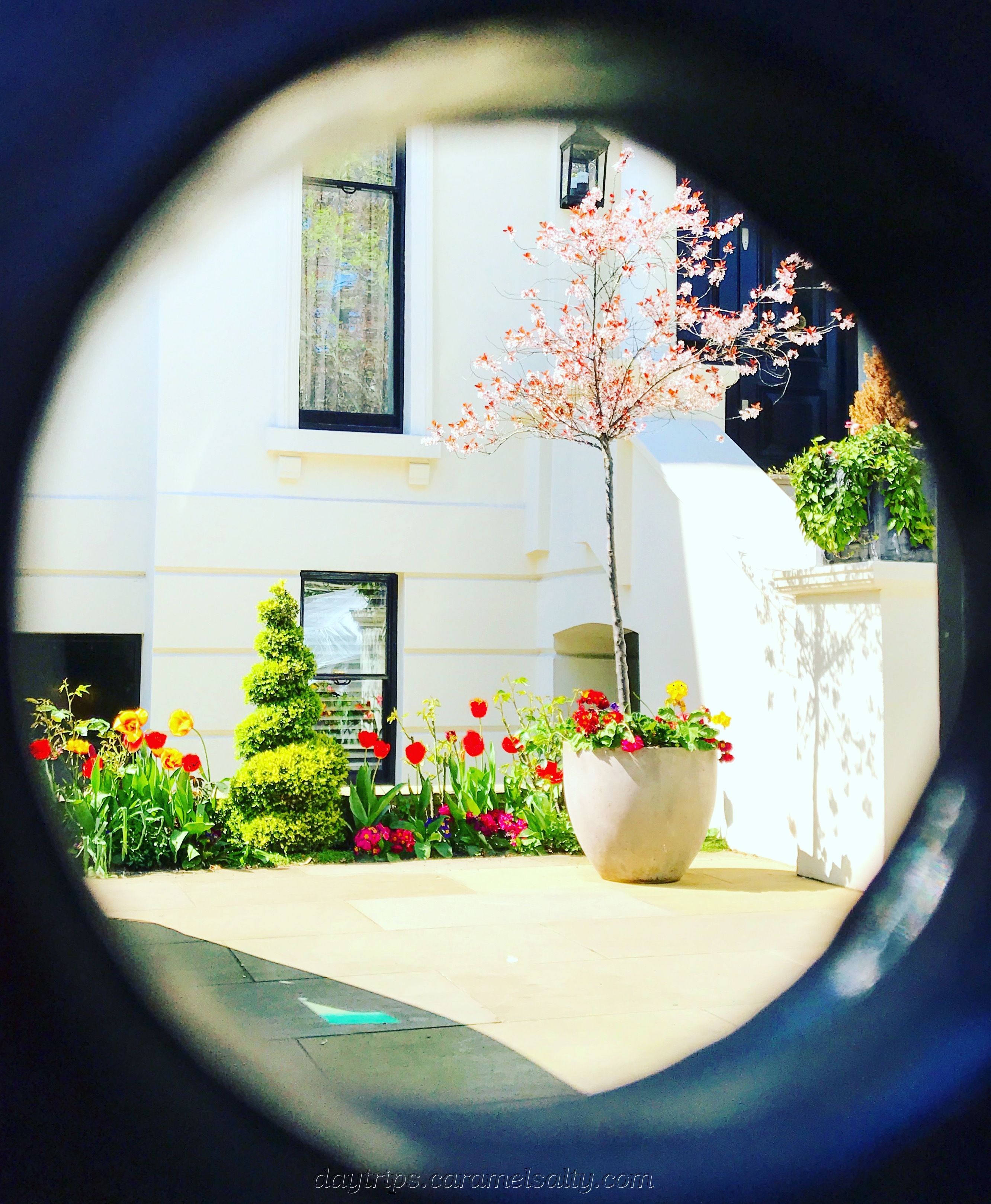 Addison Road used to be a very wide road, as shown in this late 19th century photo of Lewis Vulliamy's Gothic Tudor St Barnabas Church. When I go past Napier Road, I get a full frontal of the Olympia Centre, a well-known exhibition centre in London. And just before I get to Leighton House, a row of white houses with square turrets look as if they've stepped out of an abbotsbury.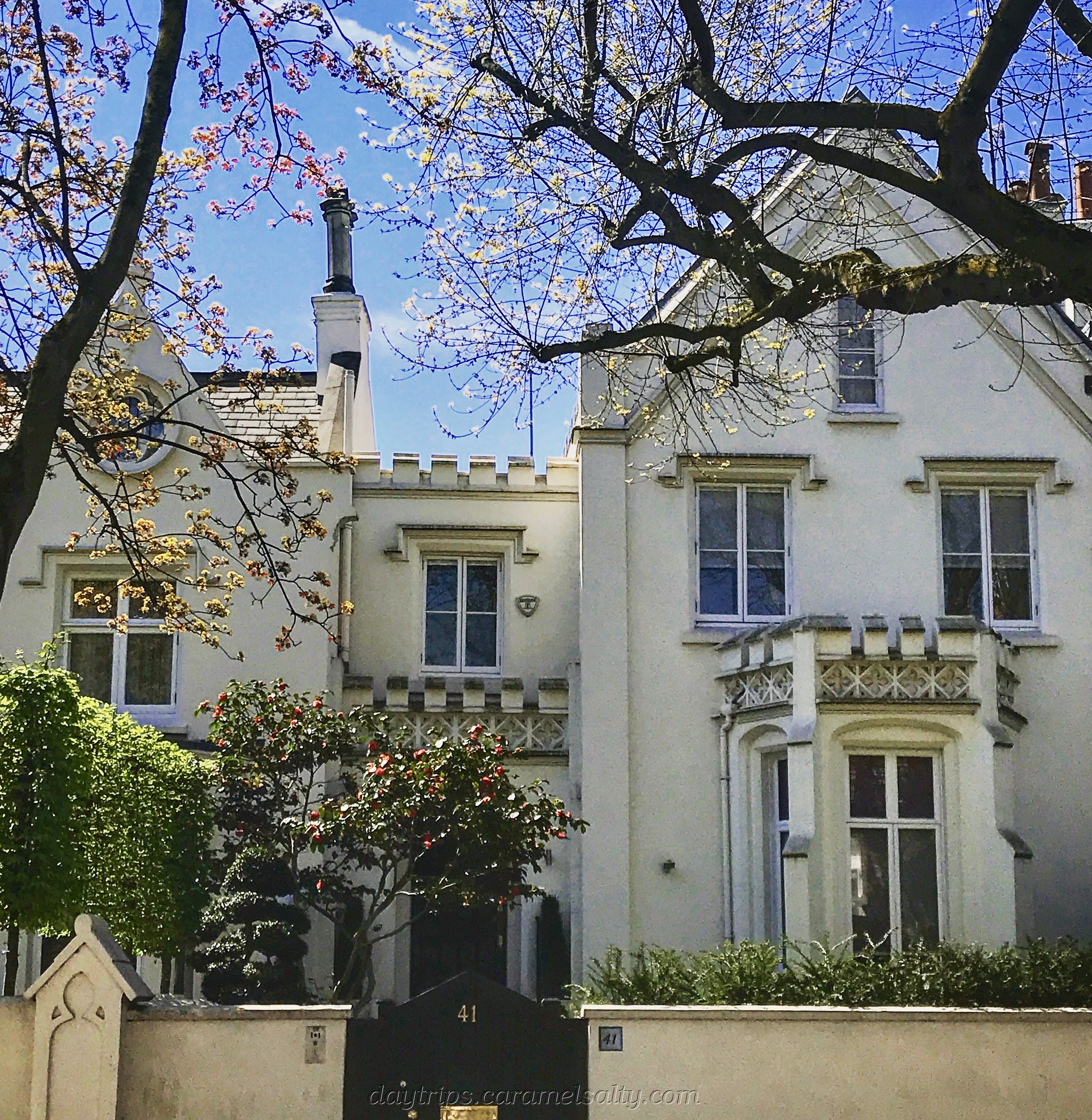 [12] Leighton House Museum is one of the first museums I ever visited in London, almost twenty years ago. The indelible image I carry from that visit is the beautiful domed Arab room with its trickling marble fountain that showcases Lord Leighton's extensive collection of tiles. Lord Leighton (1830-1896) was an esteemed member of the community and a highly successful President of the Royal Academy. And so it comes as a surprise to me that the 50-year-old managed to keep his relationship with his 19-year old muse well contained in Victorian England.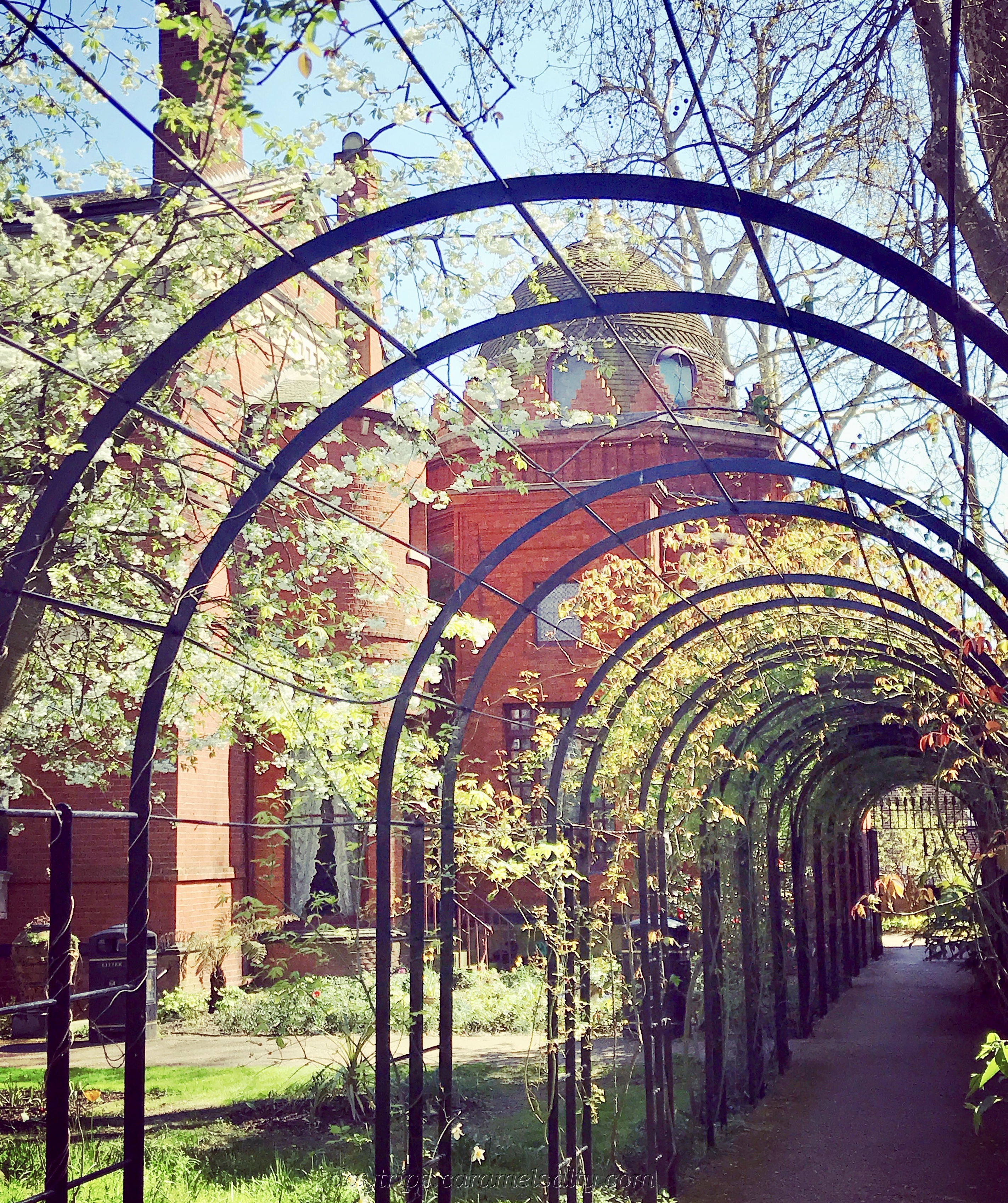 A little disappointed that I haven't found anything remotely Dutch so far except for some beautiful tulips, I'm going to see if I have better luck at Holland Park next door. My route to the park takes me along [13] Melbury Road which borders the park. In the mid 19th century, this little street was fashionable with the who's who of the artist world (full listing here). They include
Thomas Thornycroft (1815-1885) at Nos 2-4, sculptor of Boadicea and her daughters at Westminster Bridge, London
William Holman Hunt (1827-1910), at No 31, an important Pre-Raphaelite painter who painted 'The Light of the World'  in St Paul's Cathedral, London
Portrait painter Luke Fildes (1843-1927), who painted many social grandees including Edward VII, in his studios here at No 31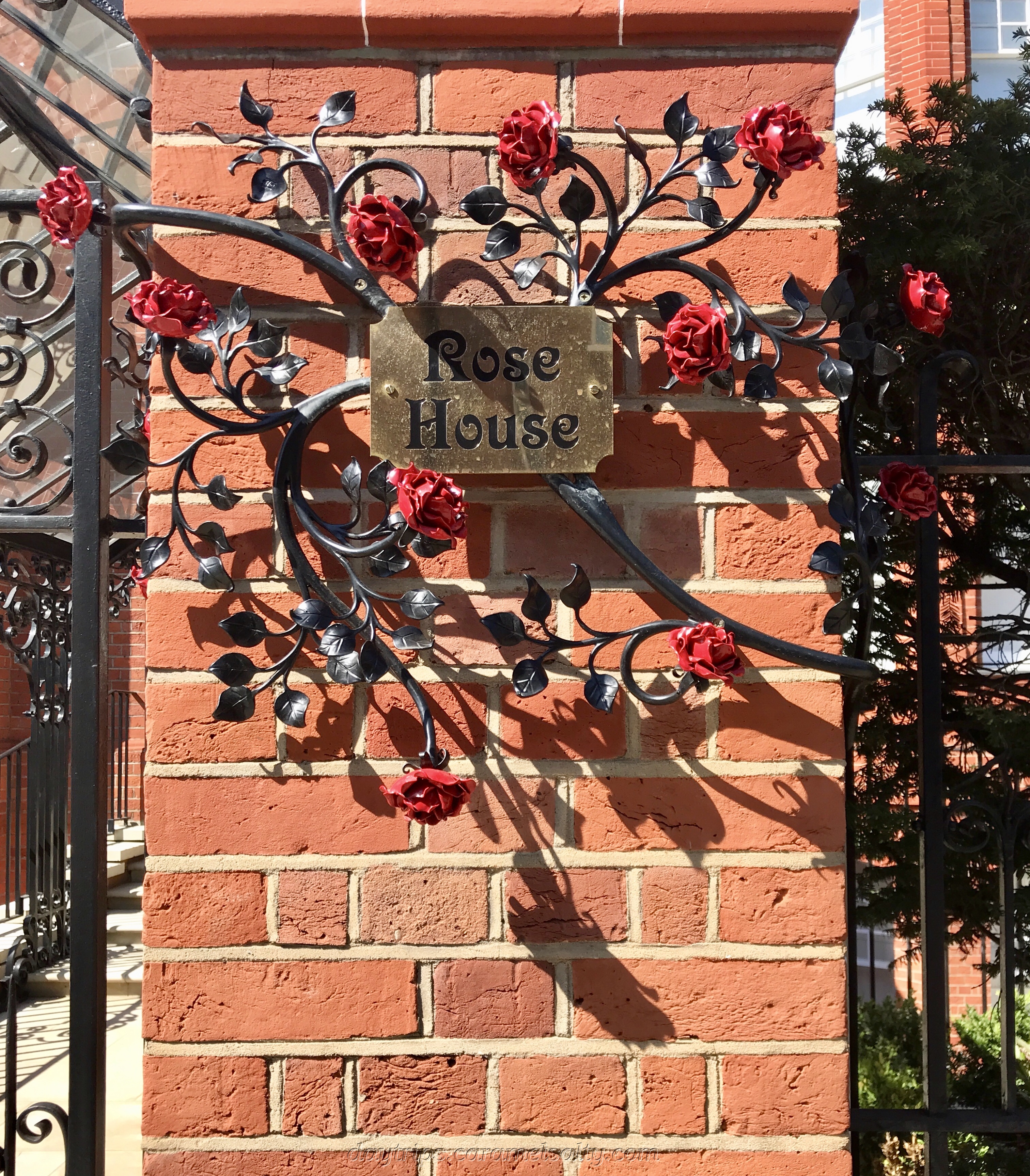 The one that stops me in my tracks is [13] No 29, Tower House. Built in the 19th century for William Burges, it's more 13th century Gothic than Victorian. Previous recent owners were Michael Winner (British director). On his death in 2013, it was purchased by Robbie Williams.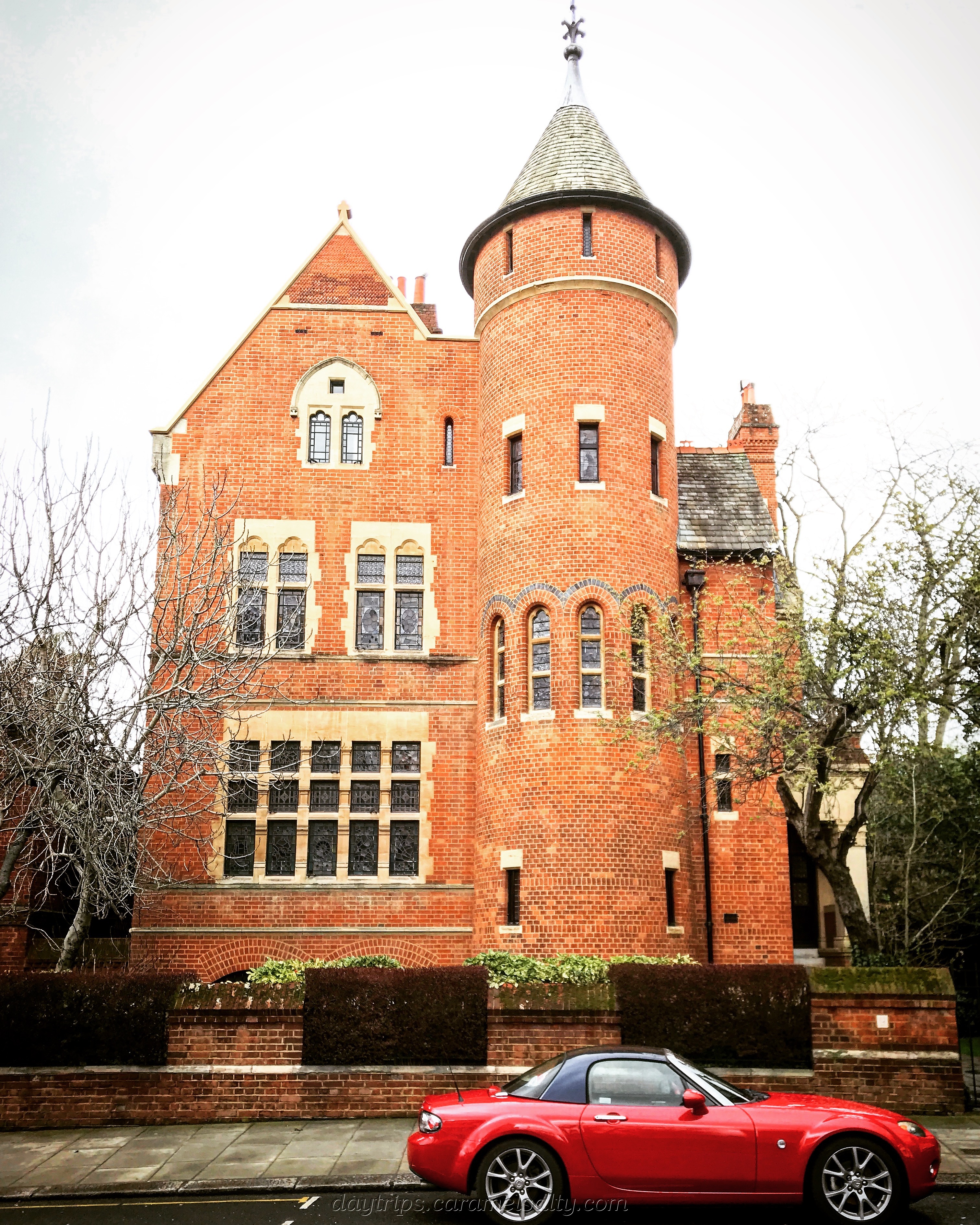 I finally arrive at my favourite entrance into Holland Park, which is via Abbotsbury Road. With an area of 55 acres today, I am hoping my wander around Holland Park will take up most of my afternoon in what I think is one of the loveliest parks in London.
What It Takes To Do What I Did
Tube or Bus to Holland Park Station (Zone 1/2)- I use the free London Tube Map Mobile Phone App and the free route planner City Mapper Mobile Phone App to get around London.
Transport for London is cashless. Only Oyster Cards, purchased at tube stations, or contactless cards are acceptable.
Melt Chocolates (website) – make and sell mouth-watering chocolates and also offer courses.
Leighton House Museum (website) – closed Tuesday. Free Entry with the Arts Fund Pass. As photos are not allowed inside, here are some from Time Out.