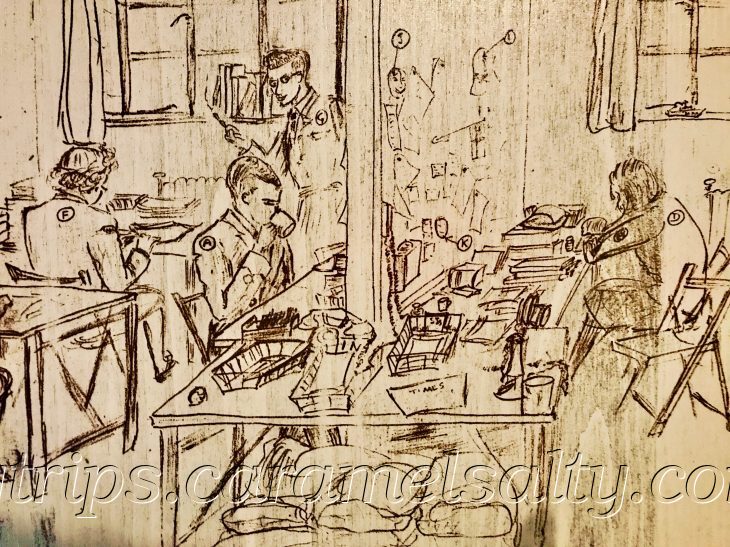 Bletchley Park – The Code Breakers Part II
And so from this morning, I've done Bletchley part one, there is so much more to learn, of work that here was done,
And now in Part II I will find, the machine called Lorenz, in terms of coding machines, it is the Mercedes-Benz,
And then I spend some time, on foot by the canal, and finish with a tragedy, which I'm compelled to tell.
Start of Day: Euston Station, Zone 1 London (this is a continuation of The Code Breakers Part I)
Cost of Day Out: Moderate (££)
History and Maths Content: XXLGFOXXHGXXW
Poetry Content: 100%
There is another cipher, its known as the Lorenz, and this is how the Fuhrer, receives his news from friends,
The Enigma had 5 rotors, but this had 7 more, and so the combination, was obviously more.
To show you just how hard, it is to break the cipher, the volume of its settings, is just a great big number,
So take the count of atoms, in all the universe, they sum to many zeroes, these many particles,
But if you take the Lorenz, to see what faced our heroes, take the number of the atoms, and add as many zeroes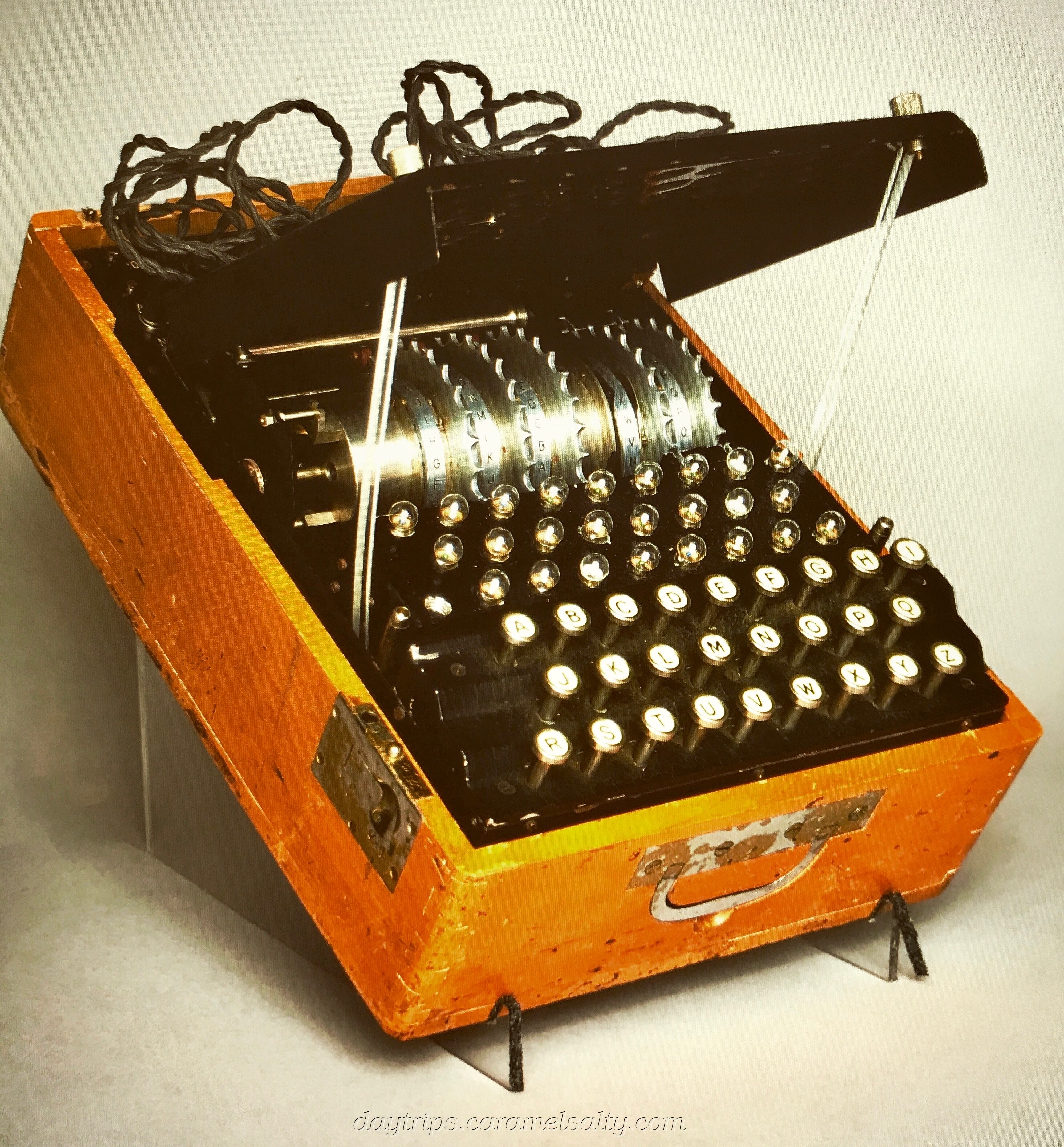 And so a quiet English man, his name was Wiliam Tutte, in graph and matroid theory, a genuis he cut,
And what you always need in war, is just a bit of luck, and this comes in the form one day, of a tired German clerk,
He typed 4000 characters, and sends it to Athens, but then he's asked to retype it, and send it back at once,
They set their rotors back, a cardinal error, he goes on to abbreviate, some words become much shorter,
And so the British have, two similar messages, and next they find a way, to spot the obscure characters,
And if you'd like to know, how Tutte he works it out, then let me point you to a site, that helps to spell it out.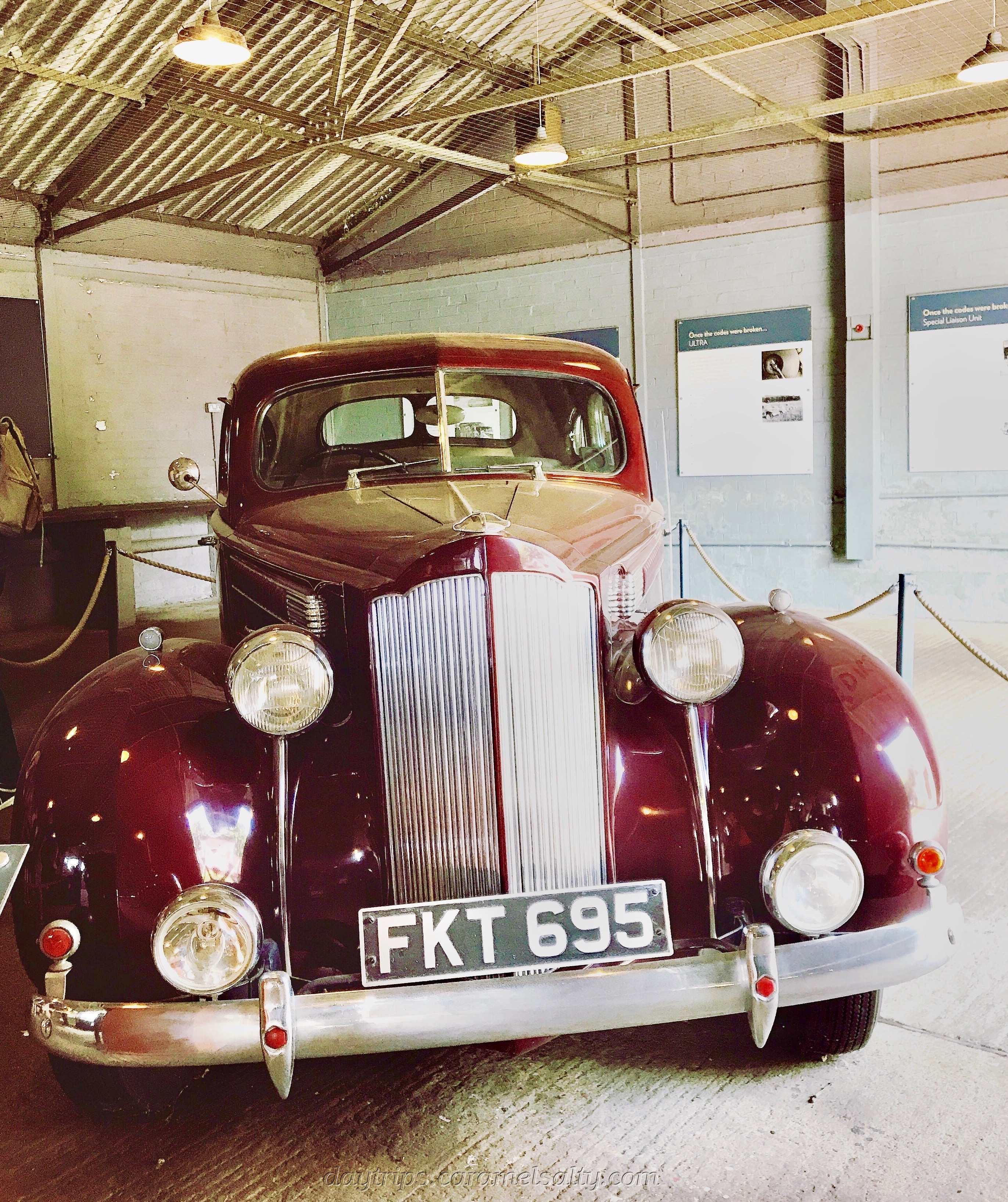 And this is when the computer, that great machine is born, And with a name like Colussus, it brings a new age dawn
This invention is critical, it speeds up the process, with tyrathron rings, staticisors, and vacuum photocells,
With all the other parts combine, at super speed it drives, to work the methodology, of Mr. Tutte's devise
And with that little fact, I end my tour of Bletchley, its time to now explore, the town that's also Bletchley.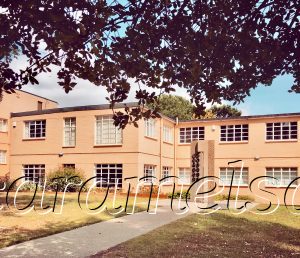 To stretch my legs in Bletchley, I find a nature spot, along a walking track, published by the AA lot,
And soon I come across, a nature reserve here, the waters of the Blue Lagoon, are blue and cold and clear,
A blocked footpath or two, forces me to abandon, so on the road I go, and come across a section,
from where I catch a bus, to skip the very boring, I didn't come today, to walk past loads of housing.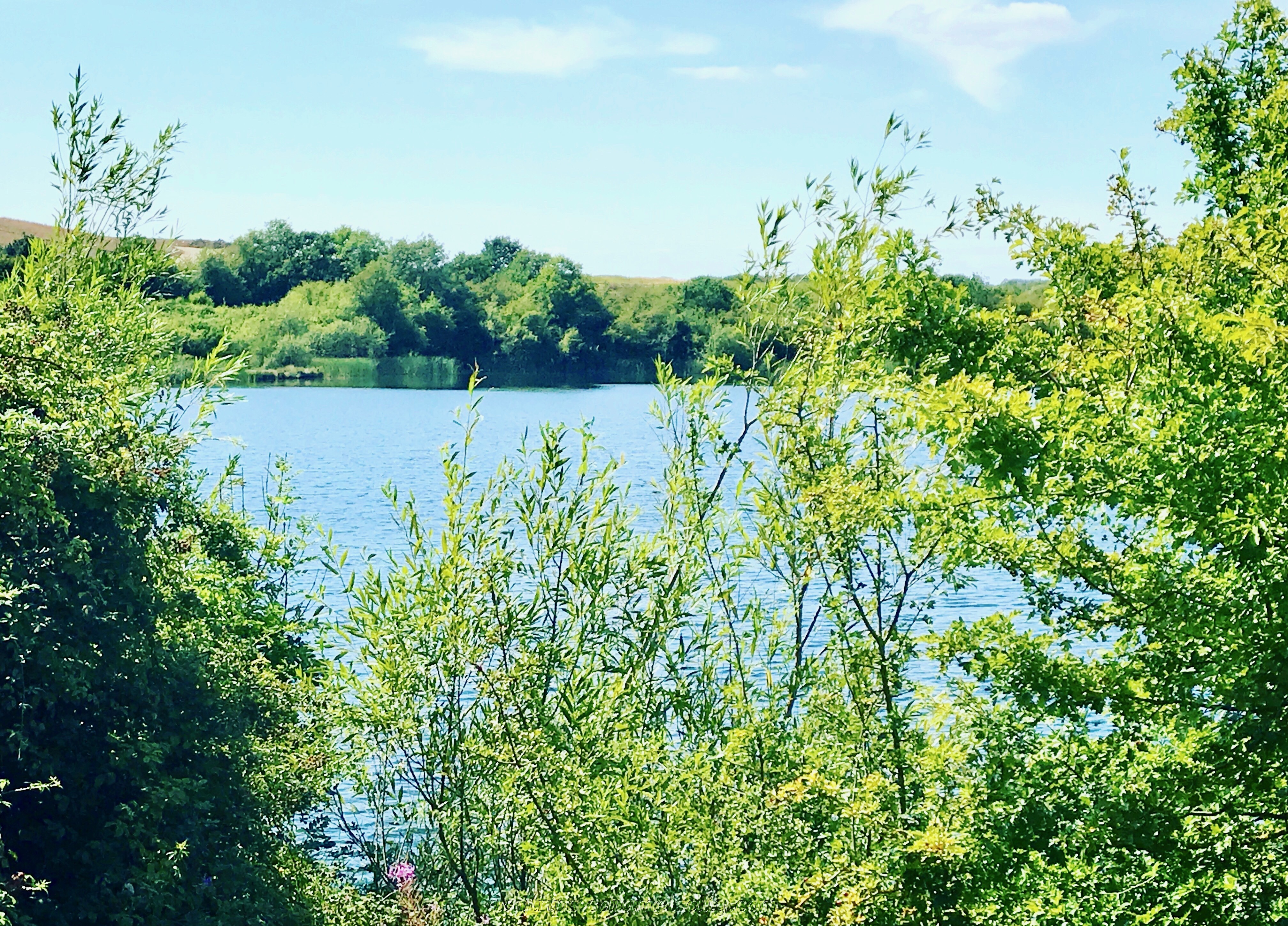 And when I get to Broad Walk, I'm in for a surprise, the Grand Union Canal , is now my little prize,
And just like other canals, abodes are made in boats, with patios, flowers and their bikes, their house on water floats,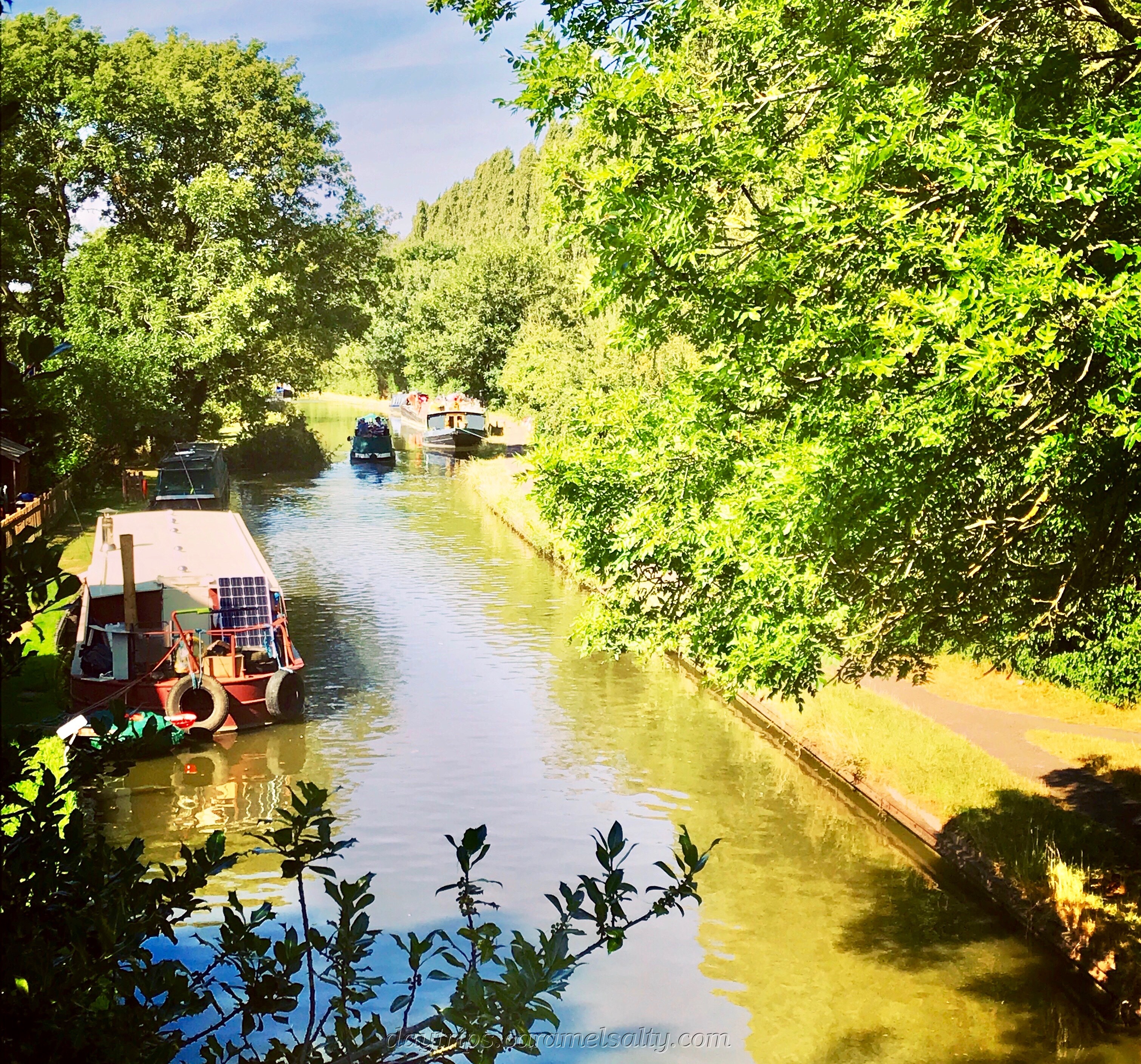 A yapping dog I hear, a cyclist whizzes past, two men are fishing here, along the old tow path,
I come across a row, of poplars tall and slender, and then towards a bridge, that's going to take me over.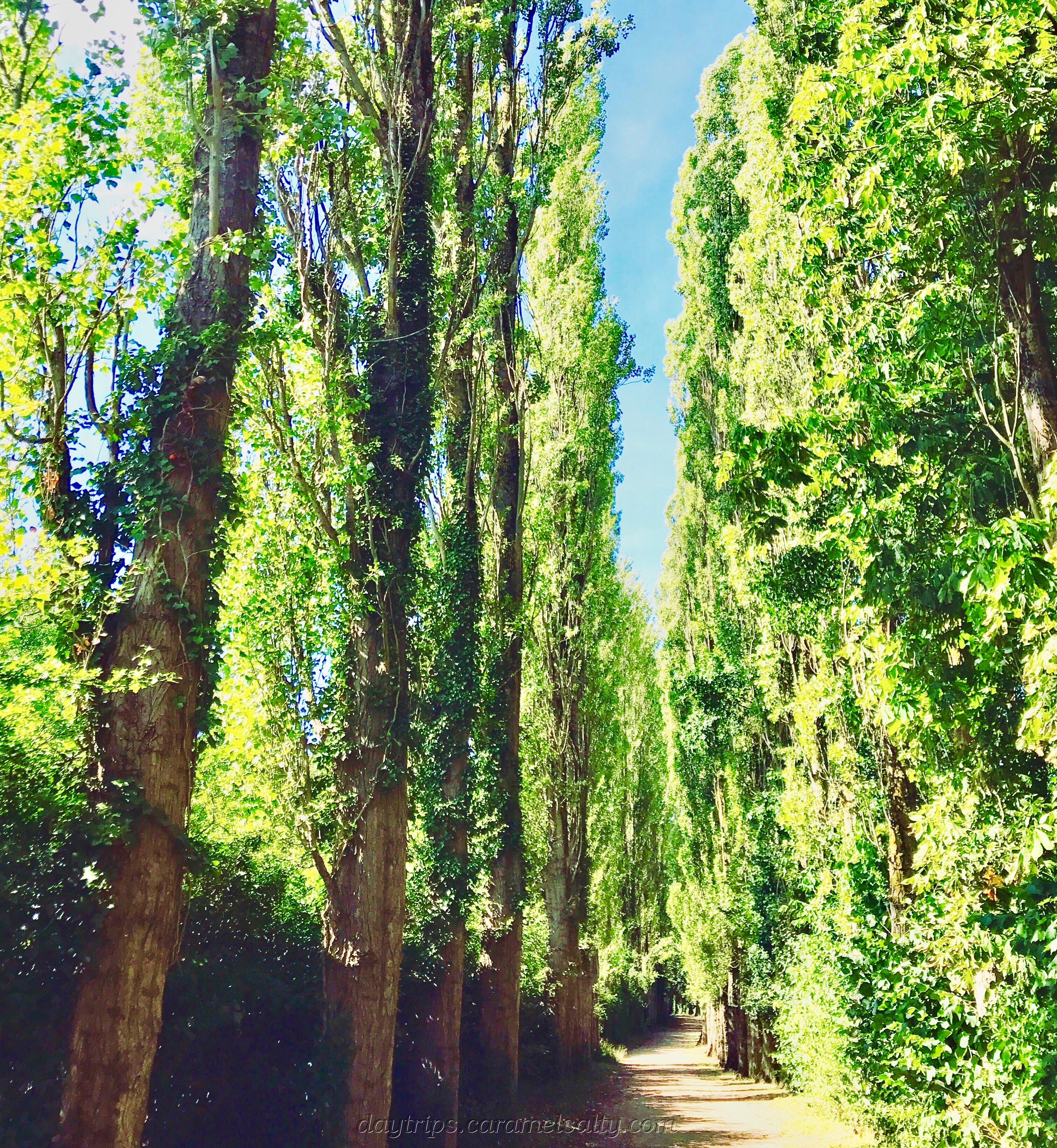 But just before the bridge, I spy a field with bales, the hay is rolled up high, across the empty dales,
For on the train to here, this is what I saw, bales exposed to weather in fields of golden straw.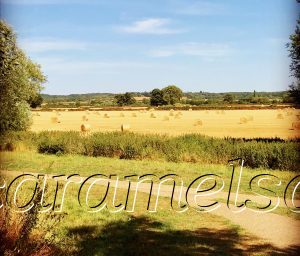 Now on the other side, a further surprise waits, I spy some cottages, a roof that has some weights,
It's what the tourists love, a bit of the old-fashioned, thatched houses all in a row, in front a pretty garden,
But this is quite contrary, with Bletchley town I find, for everything else that's built around, is more the modern kind.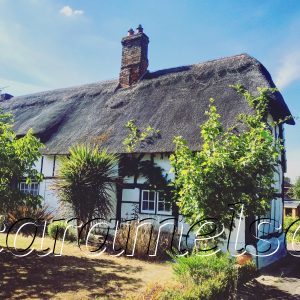 So if you skip the walk, the one thing you must do, is walk along the canal, and just take in the view,
And now I do return, to Bletchley's train station, it's just a little walk to where, they spied from a stately mansion.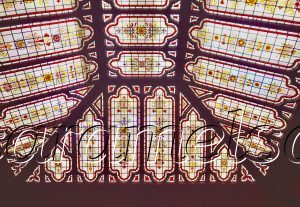 It is a task not possible to list the long roll call, of all the names of everyone who gave the nation all,
Zygalski and Rozycki, the Polish contingent, Tommy Flowers, Max Newman, they built the Colussus giant,
And from the Imitation Games, there is Hugh Alexander, Stewart Menzies and Joan Clarke, at last a female gender,
But all my thoughts they do turn back, to the man named Alan Turing, I never thought, that I would find, a story so heart breaking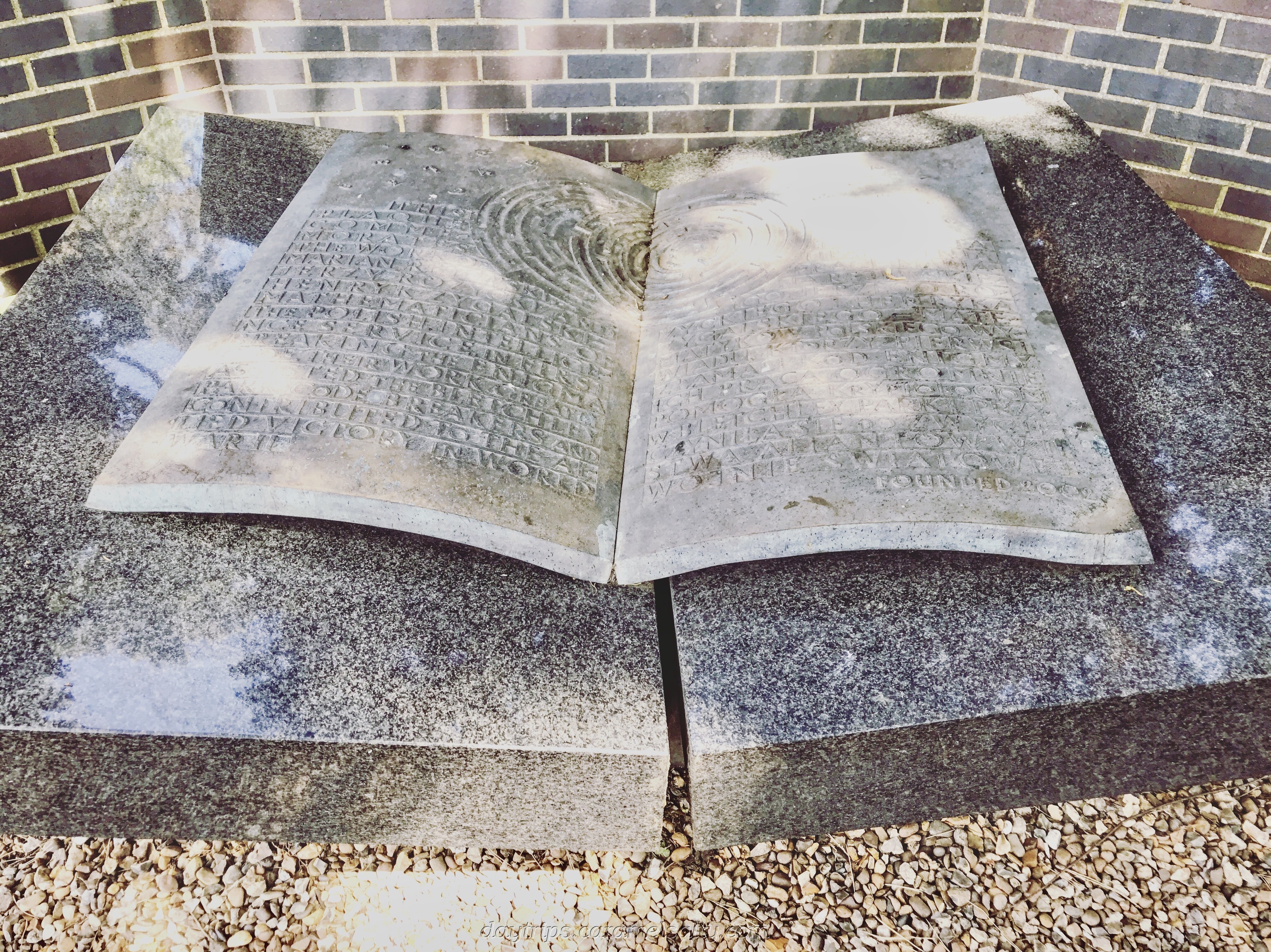 The law in nineteen fifty-two, on homo-sexuality, the charge of gross indecency, confirms its illegality,
And when they charge Turing, he makes a decision, to accept castration, with a course of eostrogen,
Tragically in '54, Turing commits suicide, and this is where I'm lost for words, my shock I cannot hide,
He finally receives, a posthumous pardon, the letter in the museum, is signed by PM Gordon.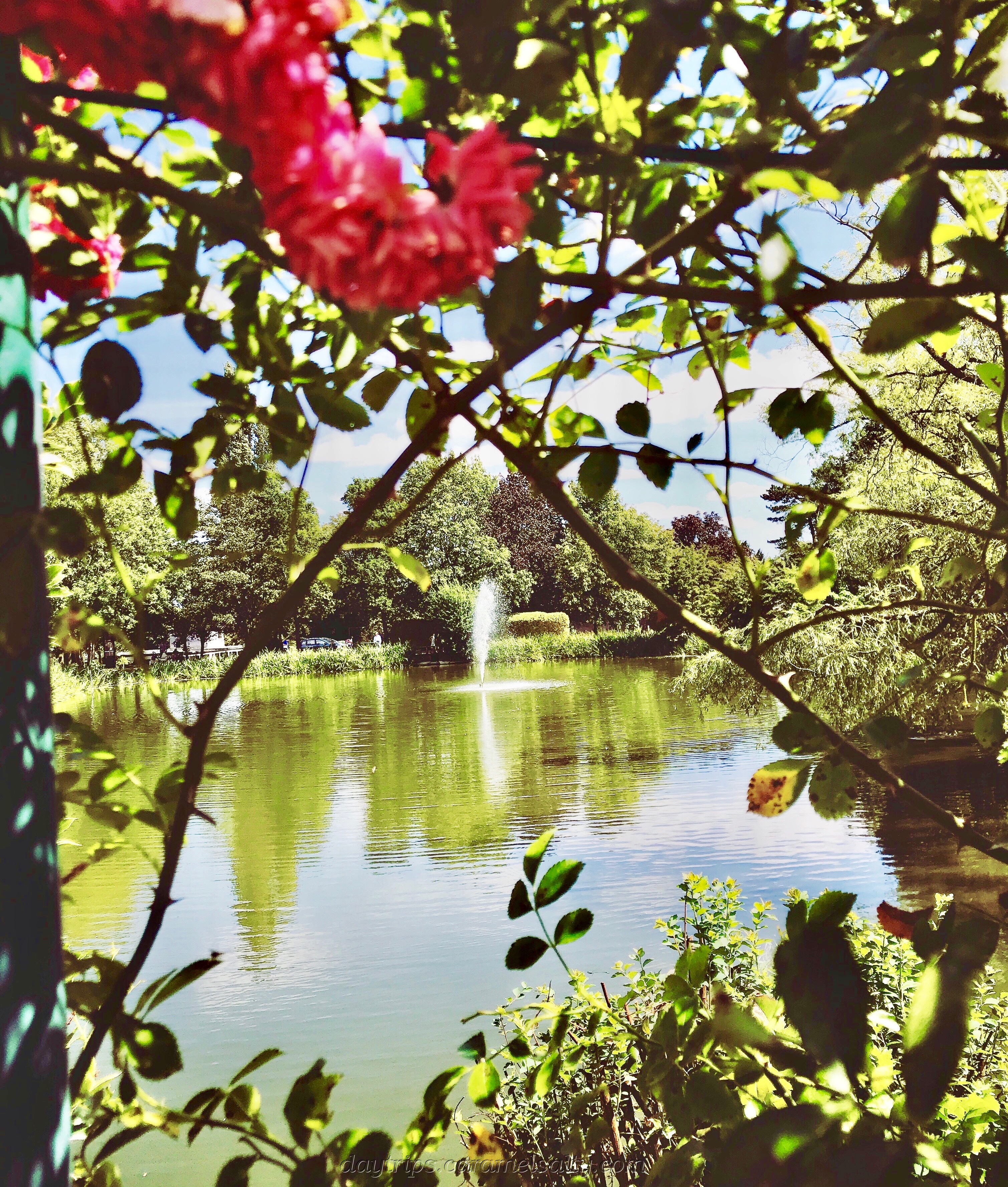 If you have an Apple, computer, phone or pad, it's famous little logo, carries a tale so sad,
For this is how he dies, a bite of cyanide apple, a pioneering man, his efforts did enable,
10 million people to be saved, for this is what they reckon, his work, and all the others too, the war two years they shorten,
And so I end my blog, but I am not disheartened, for the greatest selling prop of all, won't let him be forgotten.
Related Blogs
How to Get to Bletchley Park
Tube Map and City Mapper are free apps that provide London maps, route planner and train/ bus times from your nearest stop.
Transport for London is cashless. Only Oyster Cards, purchased at stations, or contactless cards are acceptable.
Catch a return train to Bletchley using Trainline's website for train times, fares and advance ticket purchase. Discounted off-peak fare with Network Rail Card.
Bletchley Park (website) – open daily. Entrance fee applies, but ticket is valid for up to a year. Discount with the National Arts Pass. My blog only covers a part of Bletchley and the War. There is much more at the museum.
The AA Walk (online walk here) – There appear to be locked gates and fences in the way, which forces me onto Drayton Road. I caught Bus #5 or #6 from Tulla Court Bus Stop (towards Wolverton) and got off at Arrow Place Bus Stop to continue the walk along the Grand Union Canal, which is very pretty.