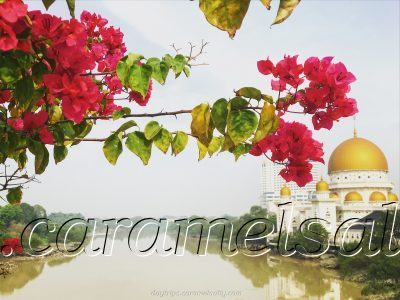 Klang – A Historical & Royal Town
Klang has a colourful history. In 1854 Raja Abdullah opens the first tin mines in Selangor, and Klang prospers. The desire to control the revenue from these lucrative tin mines, results in the 7 year Selangor (a.k.a Klang) Wars. When it ends in 1875, the British have control of Selangor. So plenty of interesting heritage to look forward to today, I hope.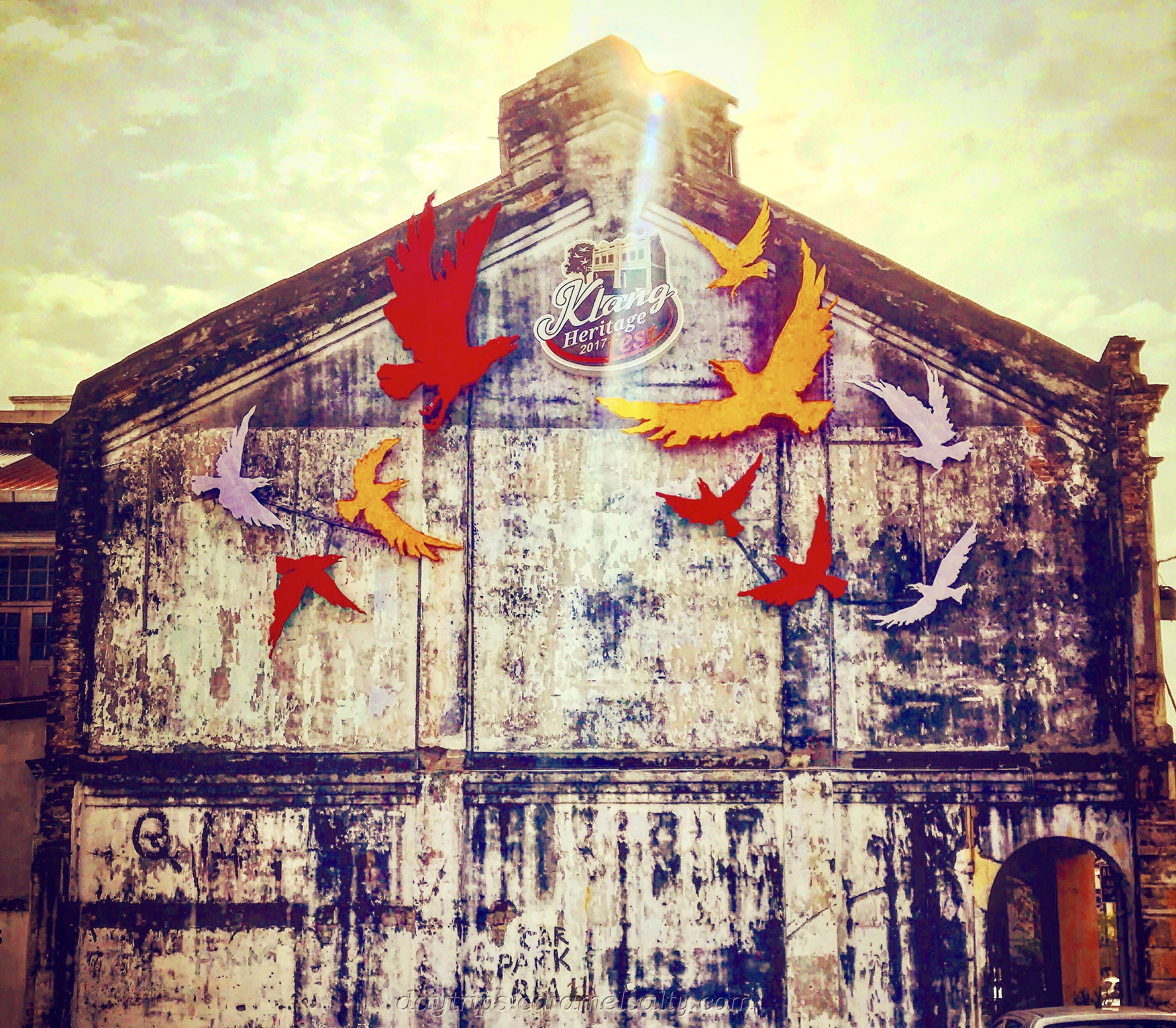 Start of Day Trip – Sentral Station, Kuala Lumpur
Cost of Day Trip – Cheap (£)
History Content – Moderate
The railway line from Kuala Lumpur to Klang, is the first that the British build in Selangor (1886). Thwarted by a lack of budget to traverse the River Klang, it initially stops at Bukit Kuda, which is now no longer a train station. It's only in 1901 that the train line is extended to Klang, via [1] Connaught Bridge.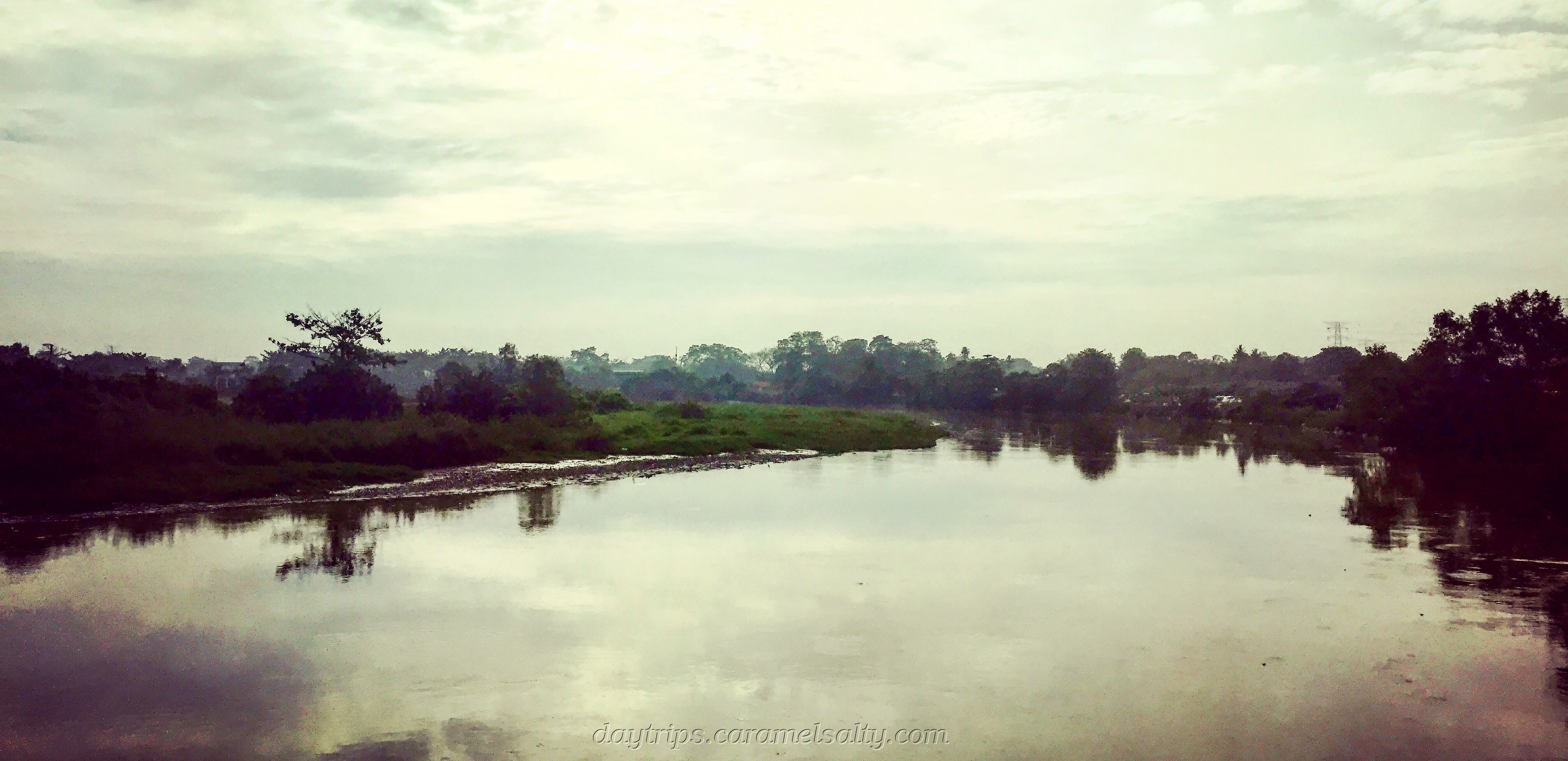 My hour long train journey transports me through one of the mos densely populated areas of Selangor, the Klang Valley. The River Klang flows along it to the Straits of Malacca. Despite this, I still manage to enjoy some  "kampong" (village) type scenes along my journey.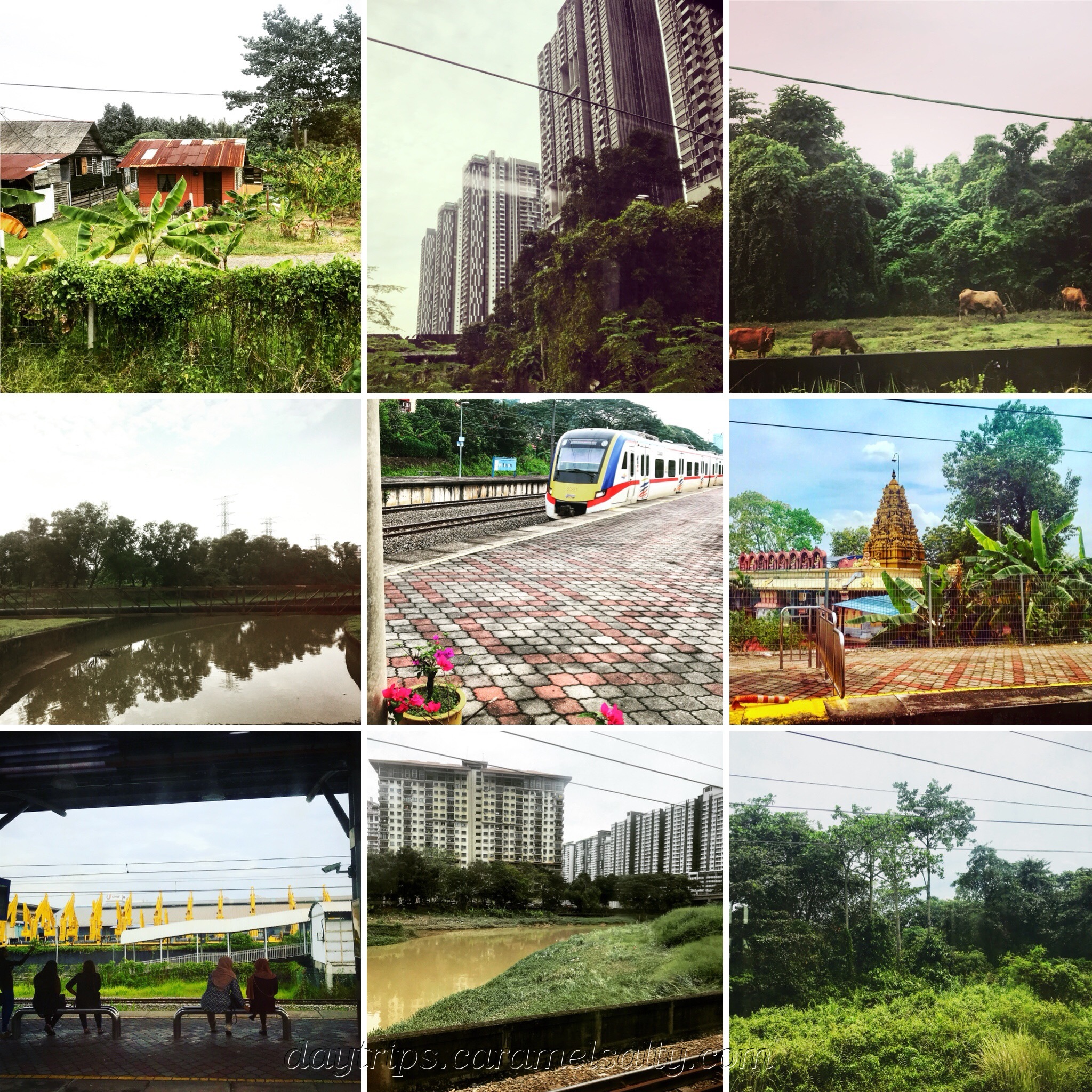 [1] Klang Train Station is still in the original colonial building. A group of men in the foyer, playing cards to whilst away time, transports me to an era gone by. However it's existence may be short lived, as there is talk of relocating it on the proposed Light Rail Transit (LRT3) route. I hope they don't.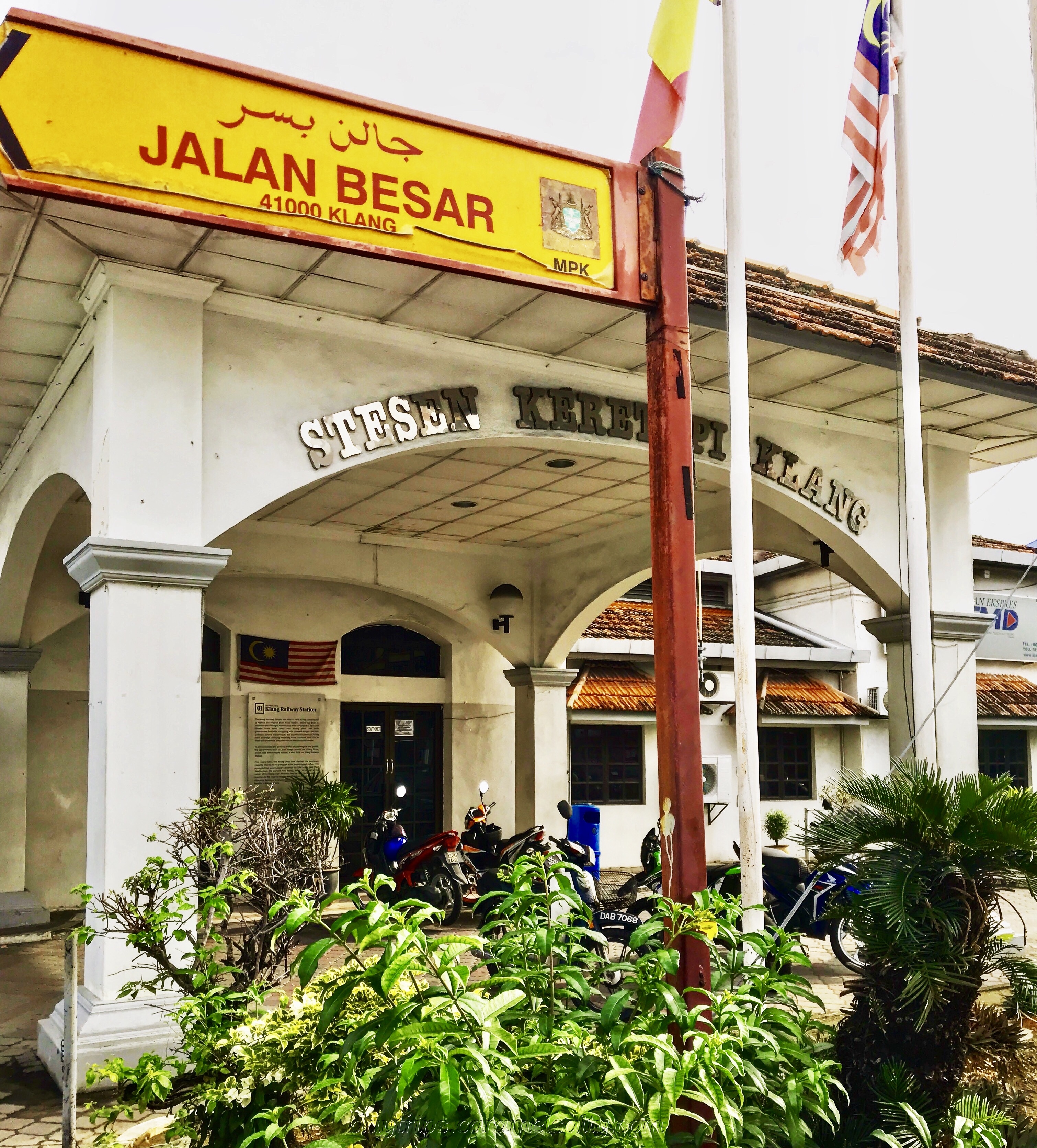 [2] Chong Kok Kopitiam, across the road from the station, does a rip roaring breakfast trade with its Nasi Lemak and cucur udang (prawn fritters) stall. Or I could've opted for their traditional breakfast of toast, half boiled eggs and coffee served in their branded bright yellow coffee mugs.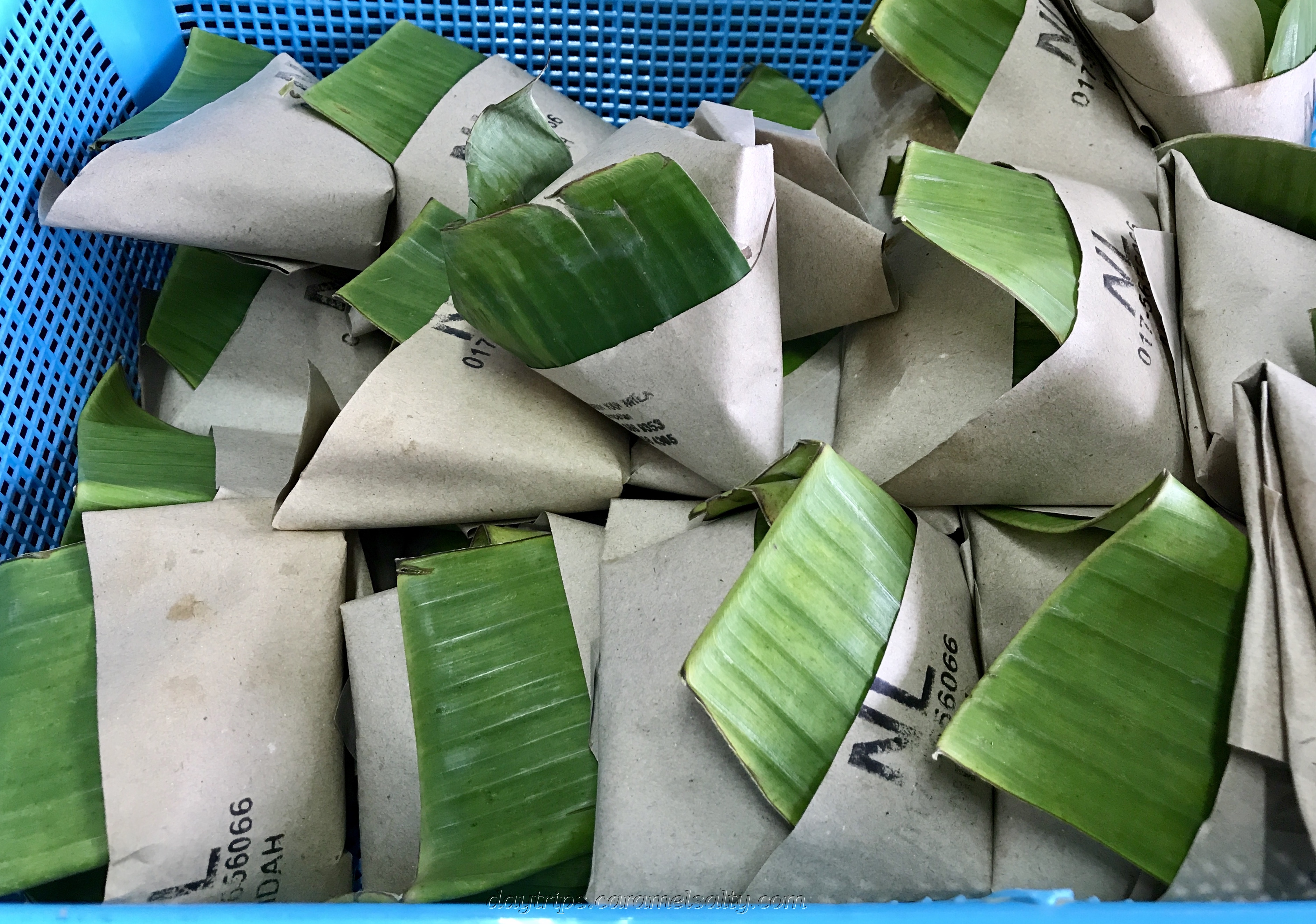 Ignoring the tourist board's painted giant green footprints, I wander around on my unique tour of Klang, ticking off
[3] Gedung Raja Abdullah (originally a warehouse, now a little worse for wear and closed to the public)
[4] the red and white colonial Kota Raja Fire and Rescue Station
Along Jalan Raya Barat, under the flyover and up the hill for good views of the red iron [5] Kota Bridge, the first double decked bridge in Malaysia.
and [6] Raja Mahadi Fort, my historical highlight of the day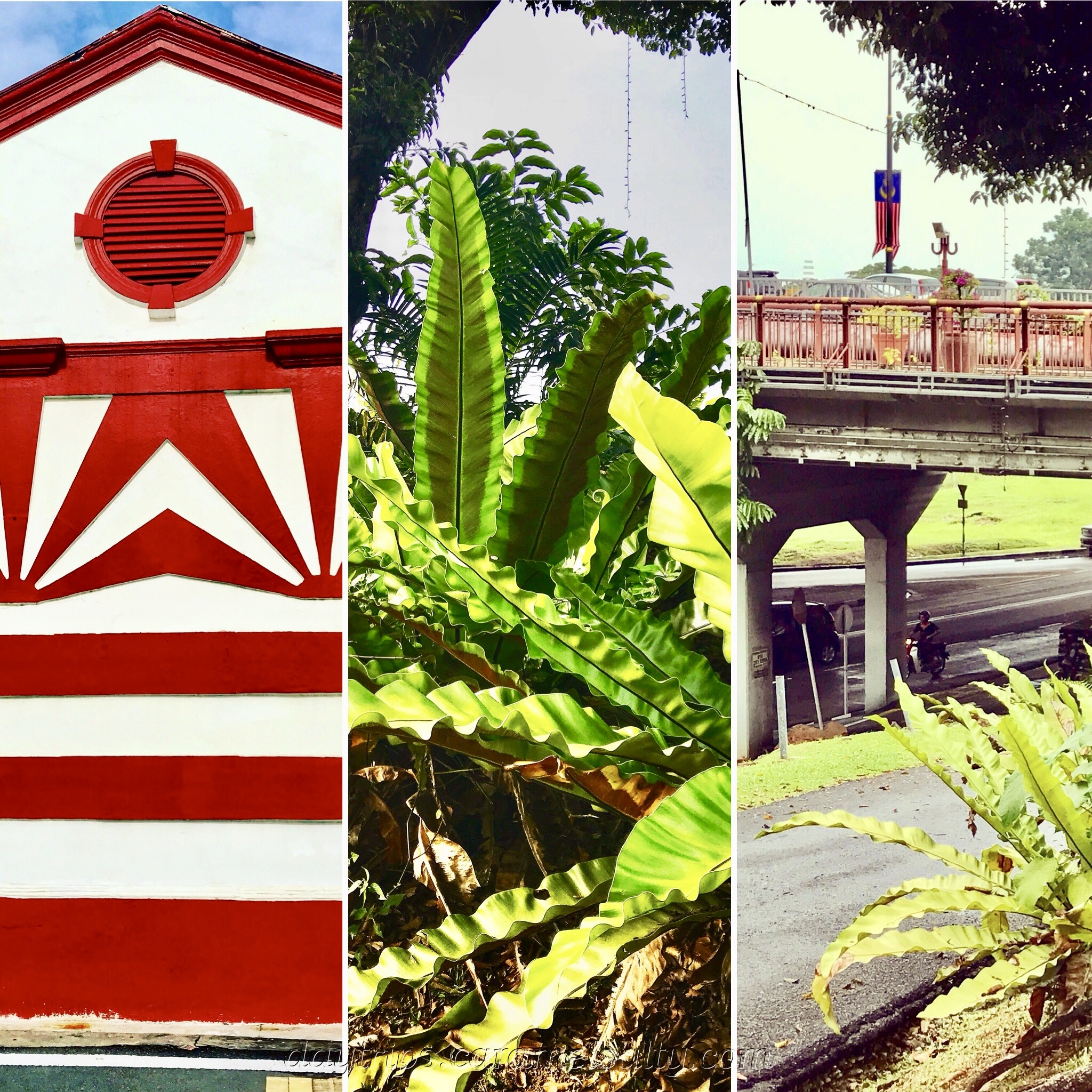 Wikipedia's detailed account of the Selangor Wars (1867-1874) between Raja Mahadi (of fort fame) and Raja Abdullah (of tin mine fame) details how this war escalates, with all and sundry taking sides. Sumatran settlers, Bugis Malays and Pahang Malays back opposing sides. The Ghee Hins, Hai Sans and Chong Chongs, extend the existing Chinese gang rivalry into this war. And when the British suffer a pirate attack on one of their ships, they join in too. As a result of this civil war, in 1872, Kuala Lumpur is burned to the ground.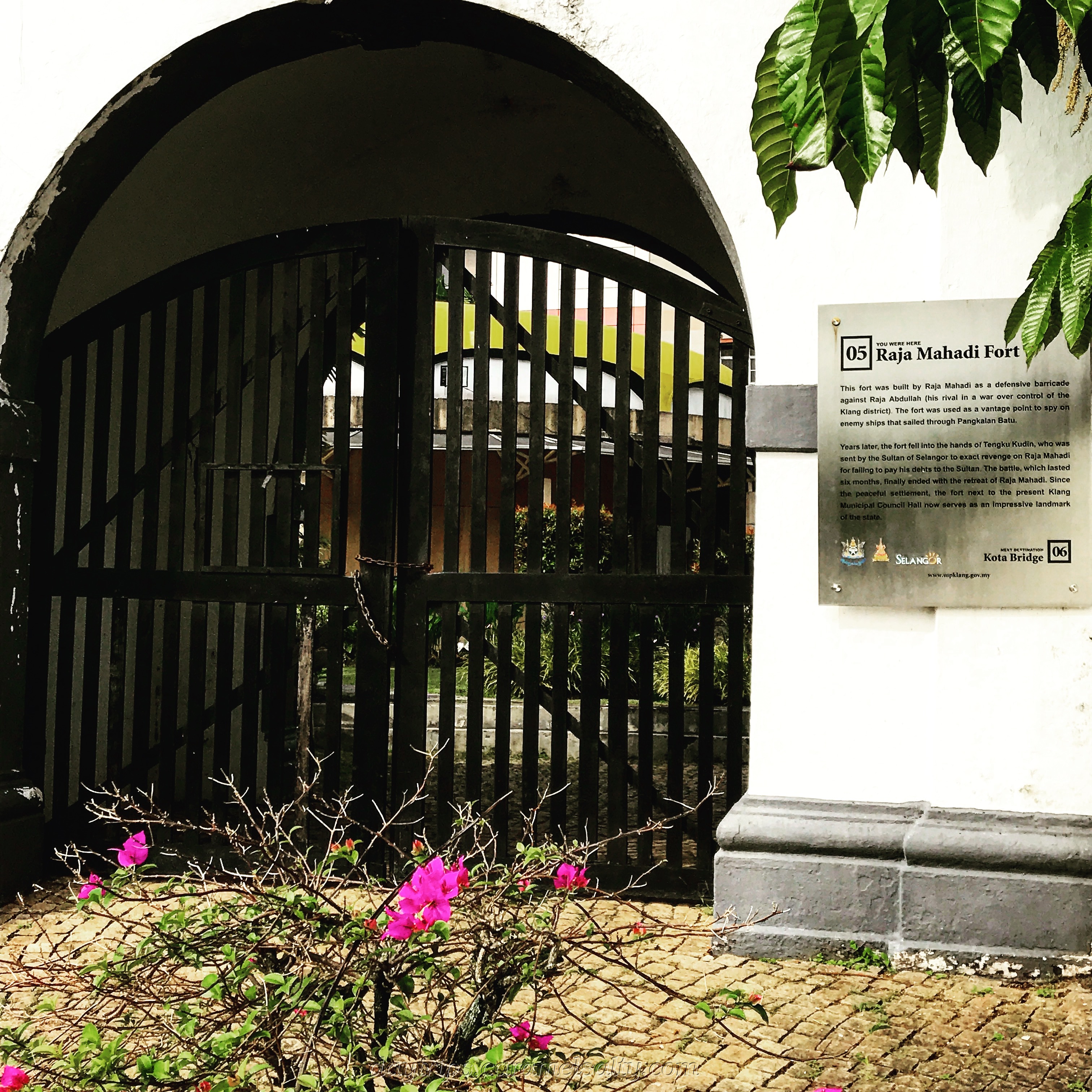 The end of this war sees the beginning of British colonisation of Selangor. And by crossing over Kota Bridge, I effectively bridge the gap between colonisation and independence. This bridge was built in 1957, the year Malaysia gains independence from the British. Vehicles hooting impatiently alongside me on the modern bridge don't distract me from the relative tranquillity of Kota Bridge's top deck  "patio" of potted bougainvillea. And there are great views of the [7] North Klang Royal Town Mosque.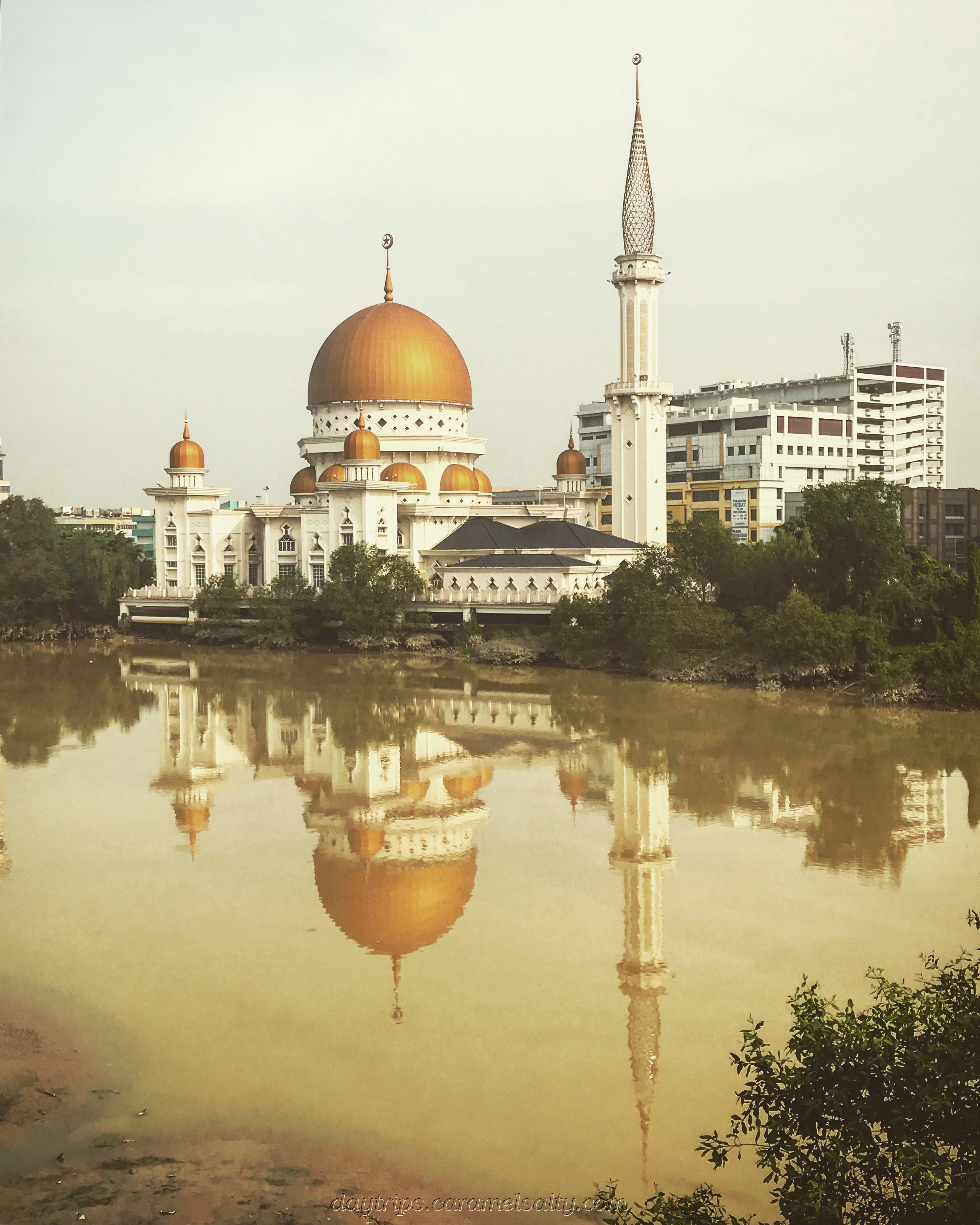 There really isn't much to see on this side of Klang, apart from [8]Jalan Sena, which still holds on to its traditional shops and restaurants amongst the modern buildings. The Chinese shops in the area are fully geared up for the impending Chinese New Year. And I discover [9] Pasar Jawa, by the North Klang Mosque, selling a variety of fruits, including an eat all you can durian buffet.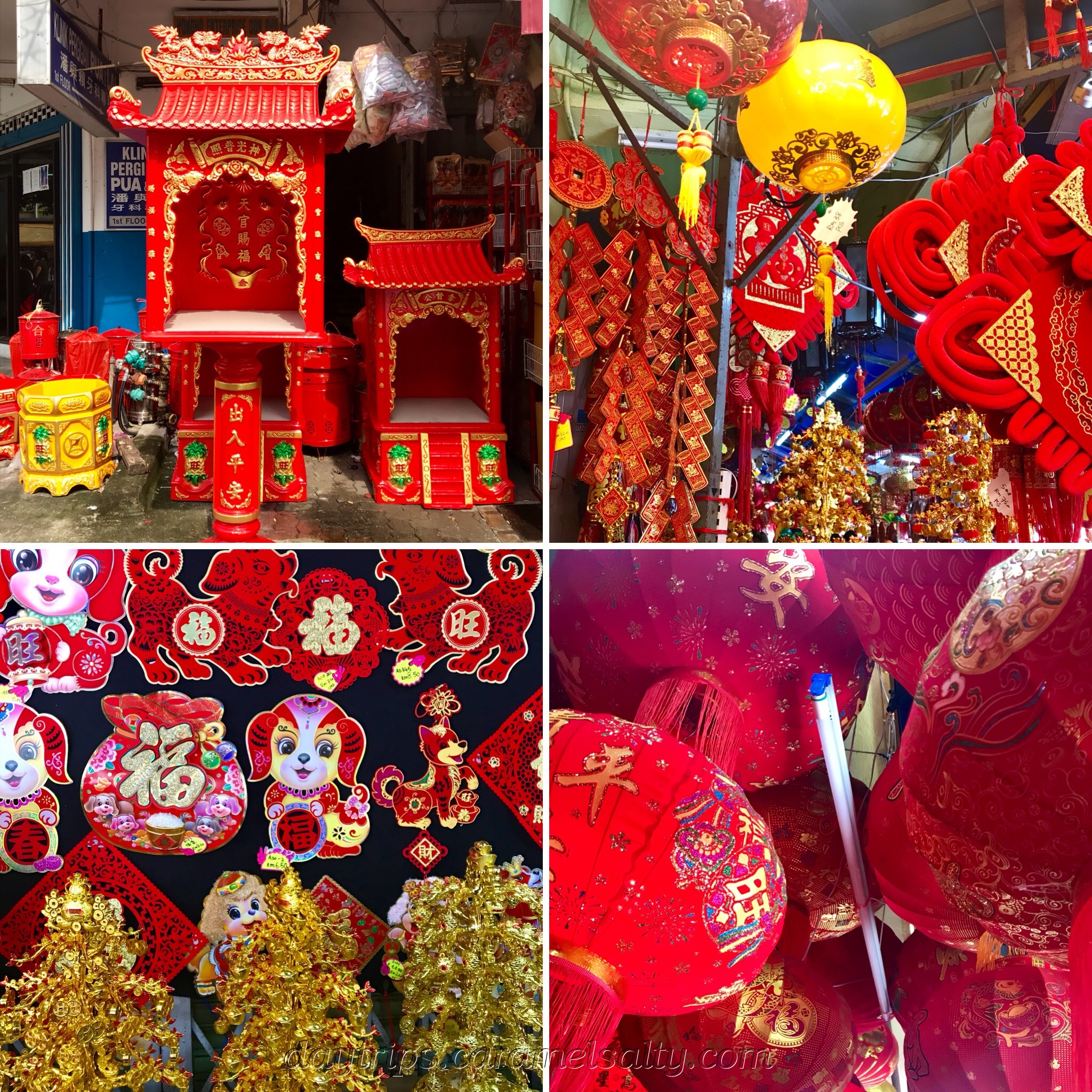 I traverse back across the river, this time on [10] Jalan Tengku Kelana Bridge,  enjoying the view ahead of the duck egg blue minarets of the [11] Masjid India Muslim Tengku Kelana Klang.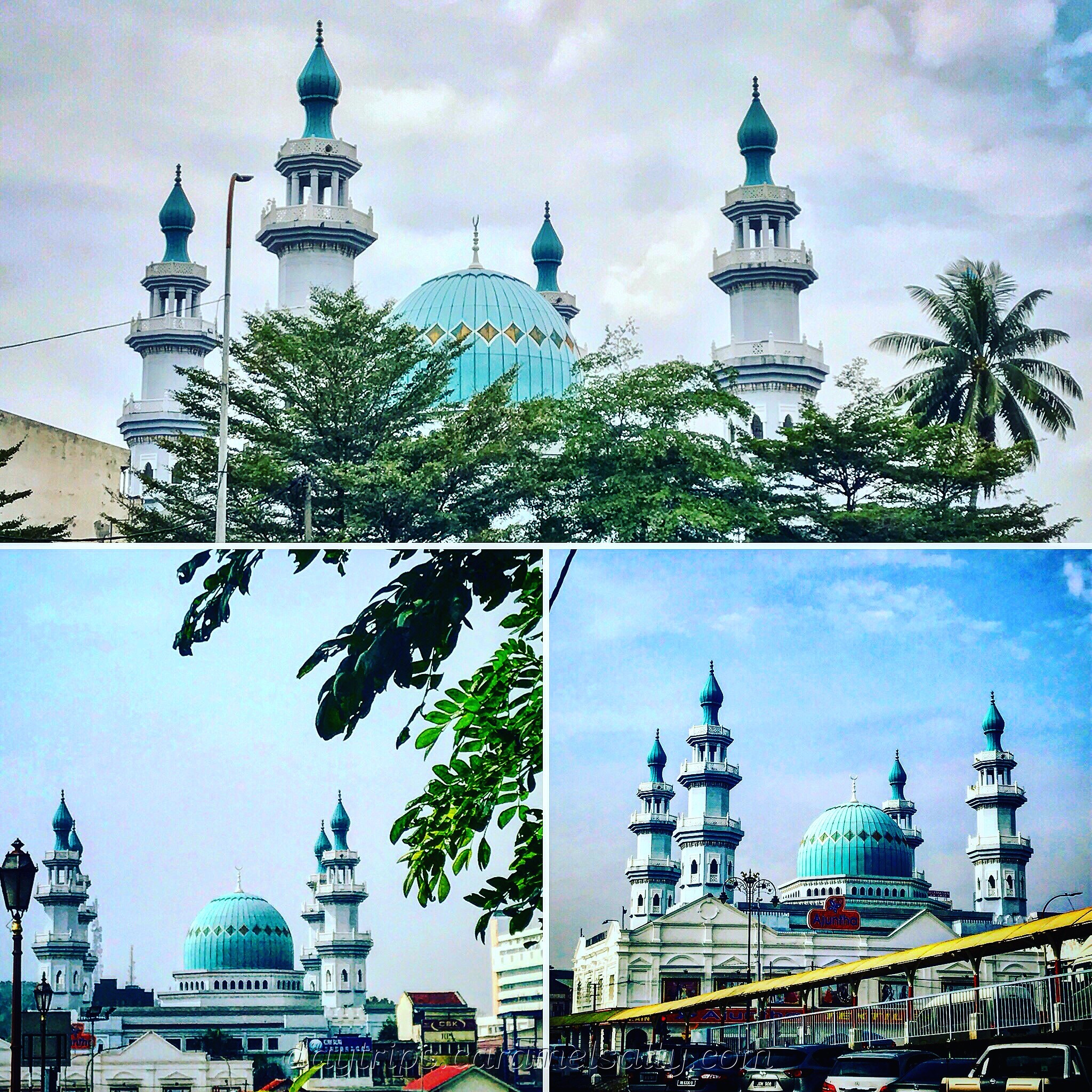 On the left hand side of the bridge, stairs lead down to [12] Restoran Seng Huat Bah Kut Teh. Klang is known for its Bah Kut Teh (pork stew) which I believe originated as a popular stew at the docks for the Chinese workers. And healthy too as meat was cooked in boiling temperatures.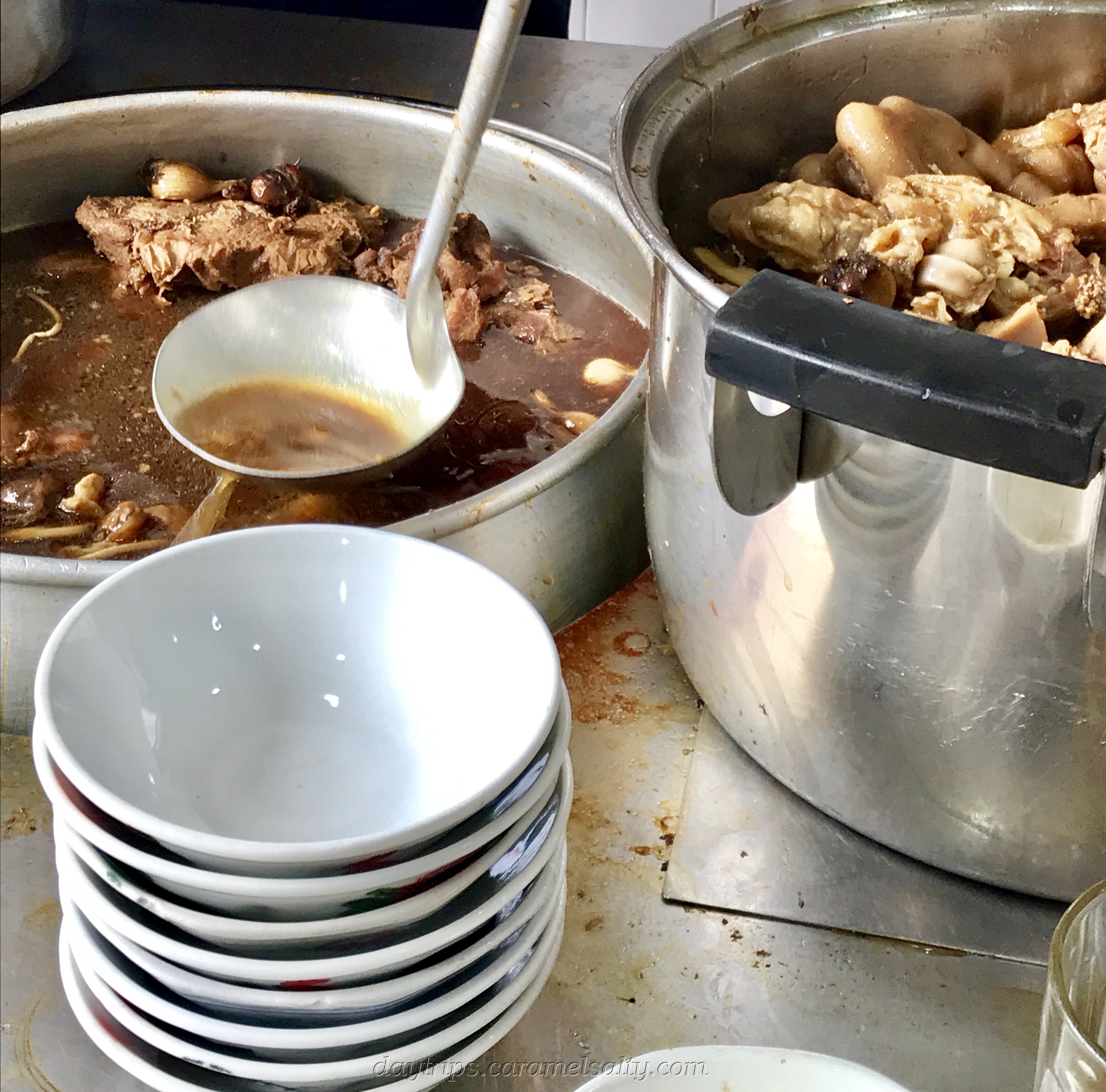 The Indian Muslim Mosque denotes the start of Klang's [13] Little India. Amplified Bollywood tunes from a store puts a Bhangra spring in my steps. Even the previous grand, white Standard Chartered Bank building, is a converted saree store today. With the waft of incense intermingling with the aroma of curry, I wander amongst trinkets, gold jewellery, restaurants, shrines and garlands.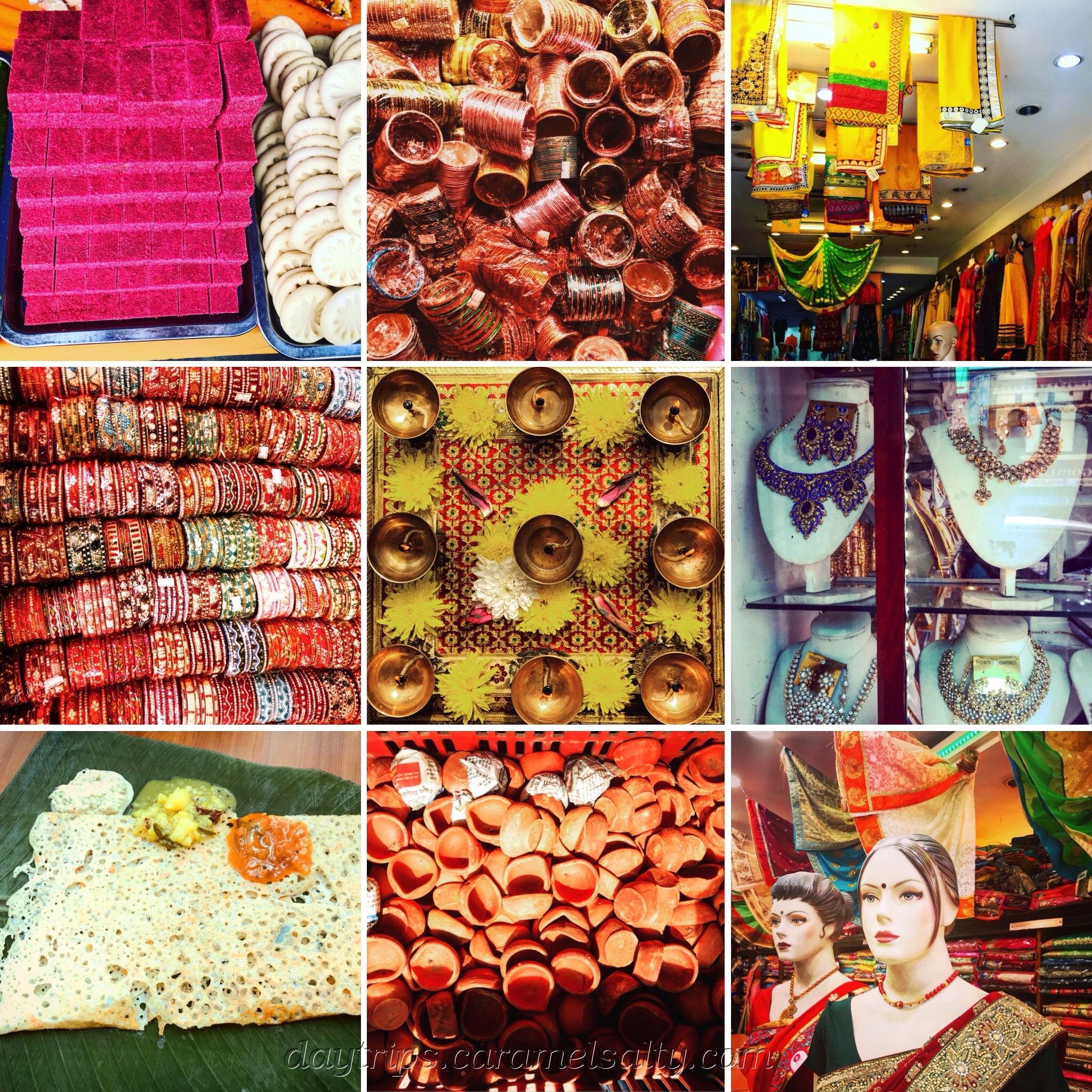 As I make my way to the busy Bulatan Simpang Lima roundabout, I pass 2 colonial buildings built in 1928
the [14] SMK Convent School.
and the Gothic style [15] Church of our Lady Lourdes.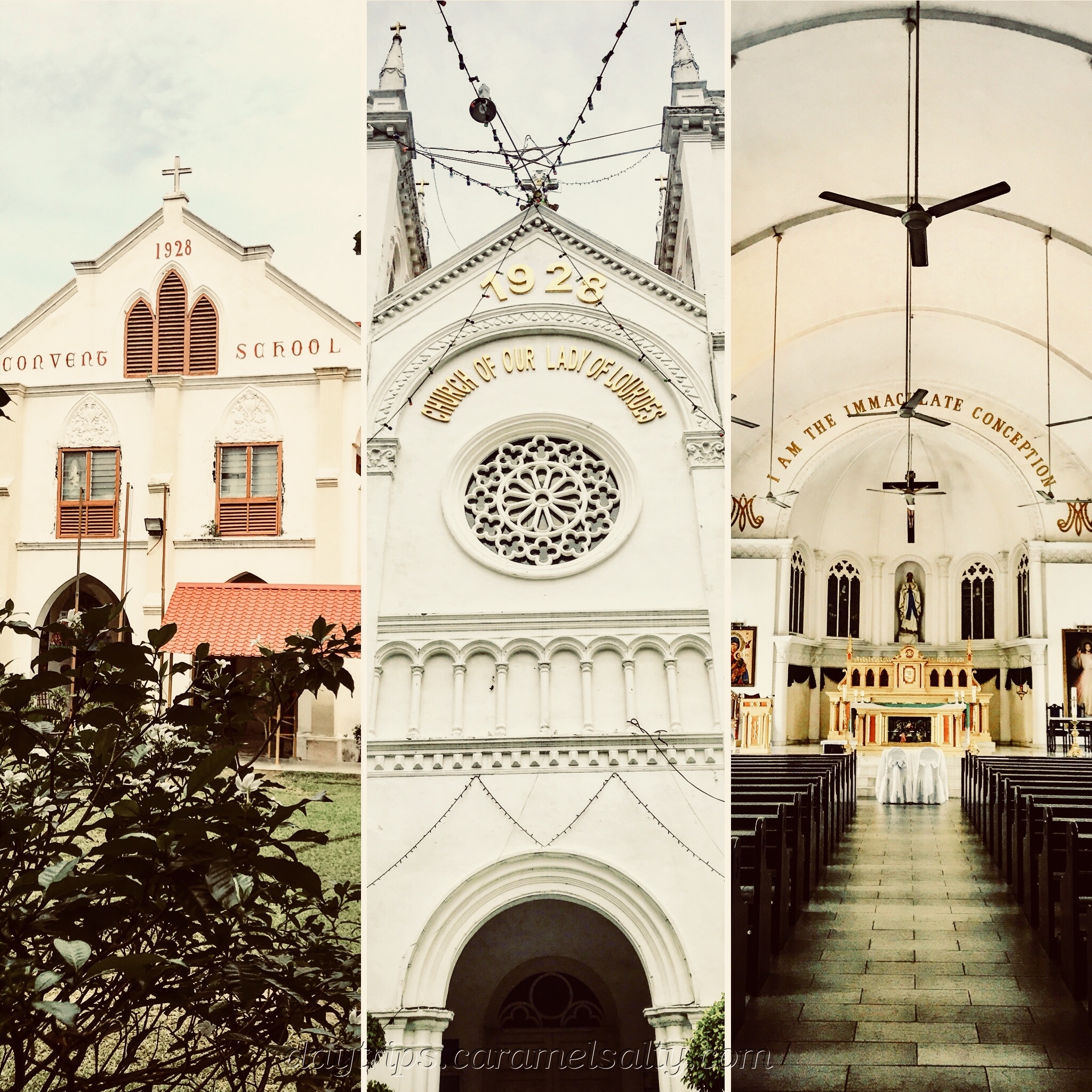 I risk life and limb on the very pedestrian unfriendly roundabout. But the gem I find on the other side is worth the hazardous crossing. The [16] Kwan Imm temple (1892) is one of the oldest in Selangor, and the most ornate that I have visited in the Klang Valley. I'm surprised that it doesn't feature in the official heritage trail.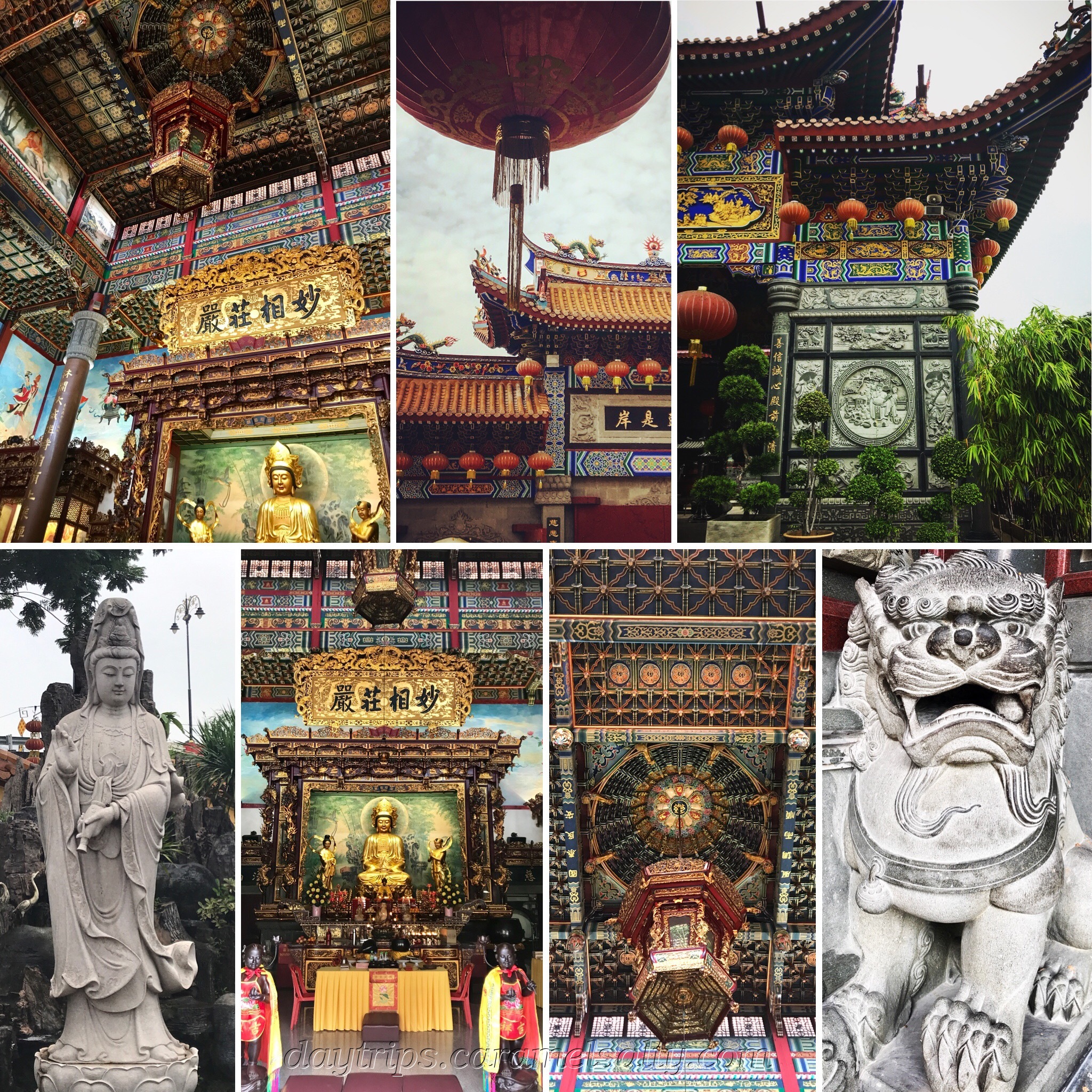 I now return to the town centre via the park along Jalan Istana. A little diversion at the T-junction allows me to gaze into a section of the 24 acre gardens of the [17] Istana Alam Shah. At this point, I am suddenly struck by how green this little, busy town has been all day.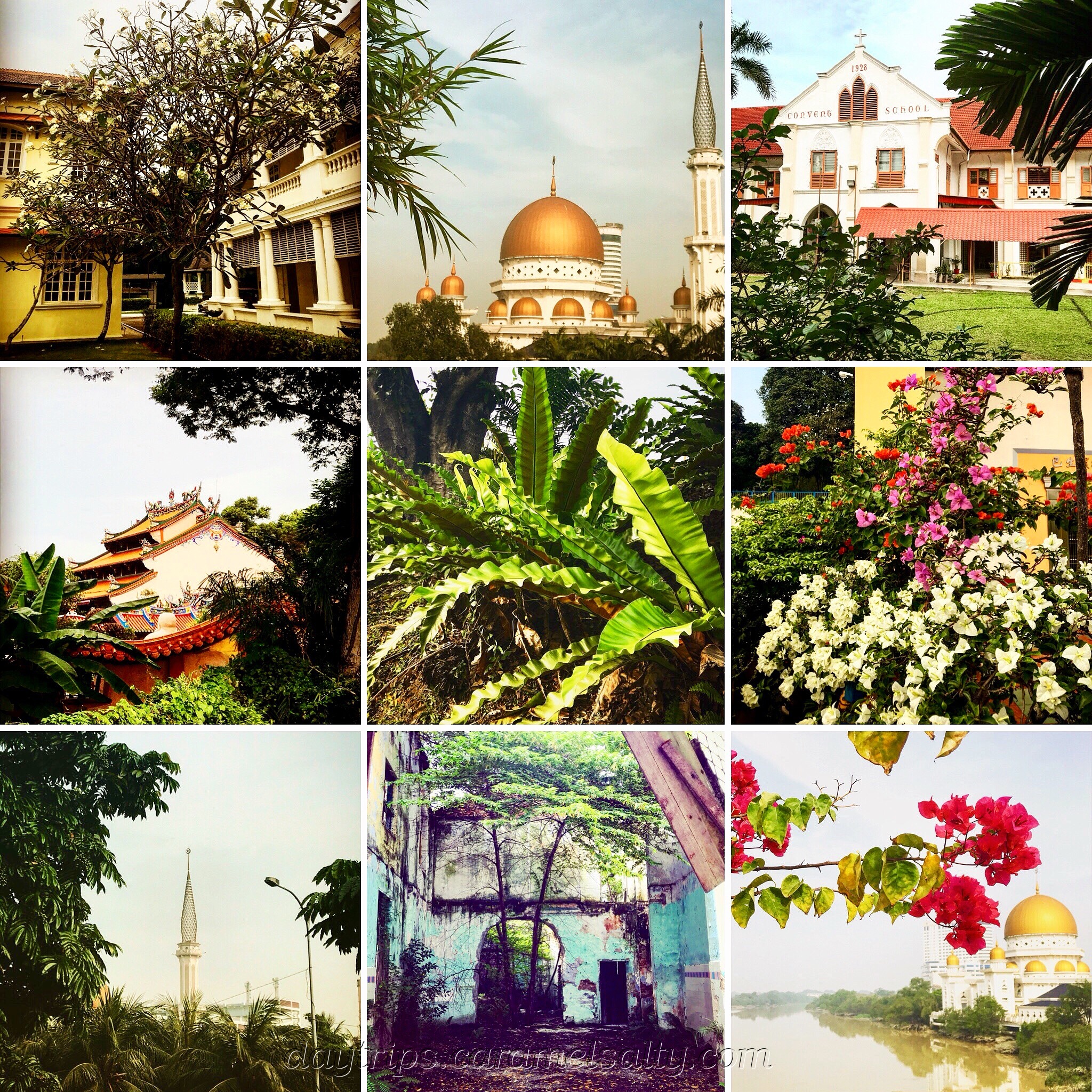 I carry on to the other royal inspired building, the stately white colonial [18] Sultan Abdul Aziz Royal Gallery.  The video of the handing over of the territory to form Kuala Lumpur is my highlight. The friction between the Sultan of Selangor who has been coerced into handing his territory over, and the federal government who is the receipeing of said territory is very apparent.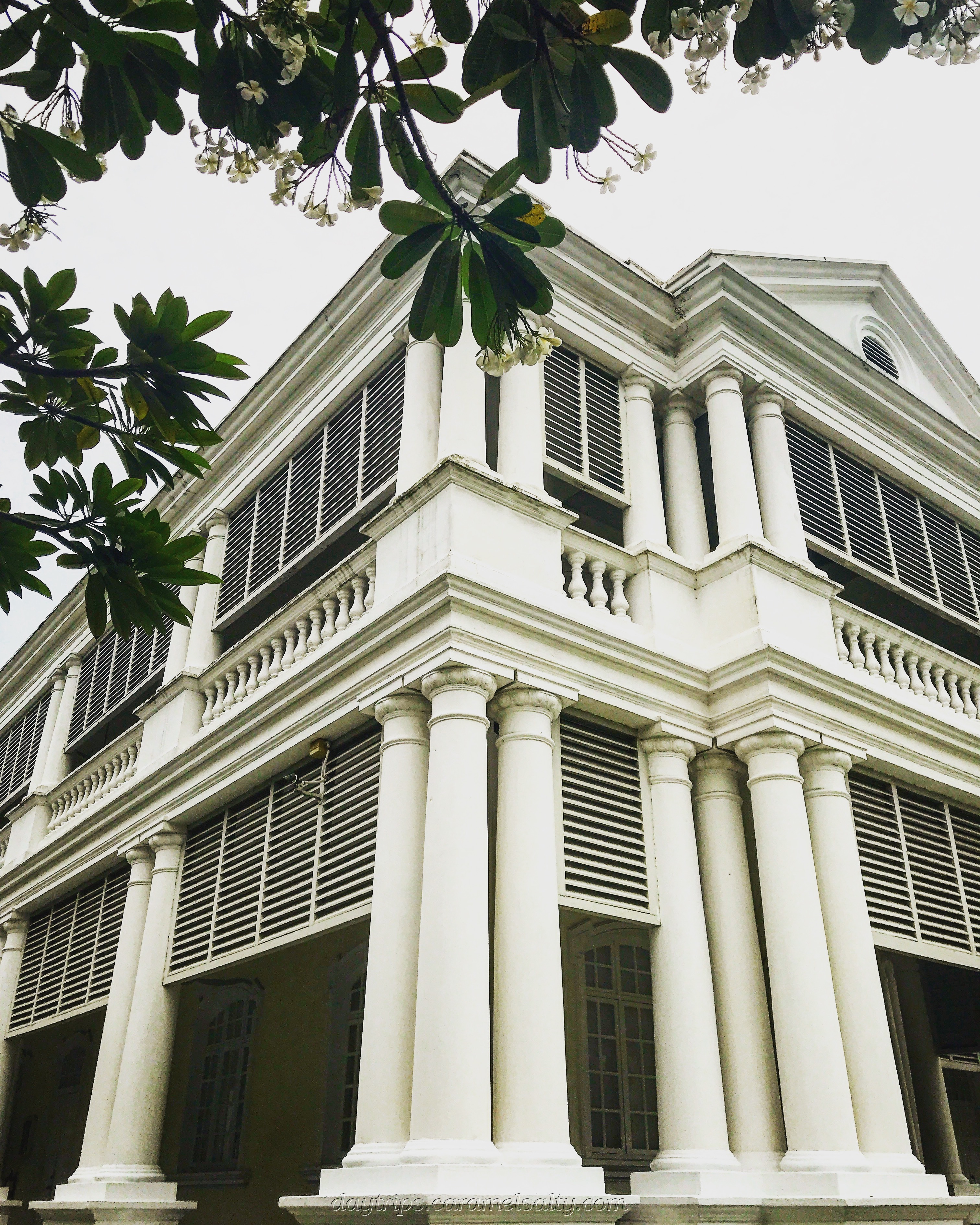 Time for a coffee break for my weary legs. I make my way to the friendly, charming [19] Seraph Awaken cafe. I indulge in my favourite pastime of reading, whilst sipping on a hibiscus coffee, away from the blistering heat.
My last stop before I head for home is the [19] Sri Nagara Thandayuthapani Temple. With a mandir of 94 statues, a wedding is in full flow when I visit. I admire the beautiful hand made  "kolam" on the floor, made from coloured rice, painstakingly crafted by the womenfolk.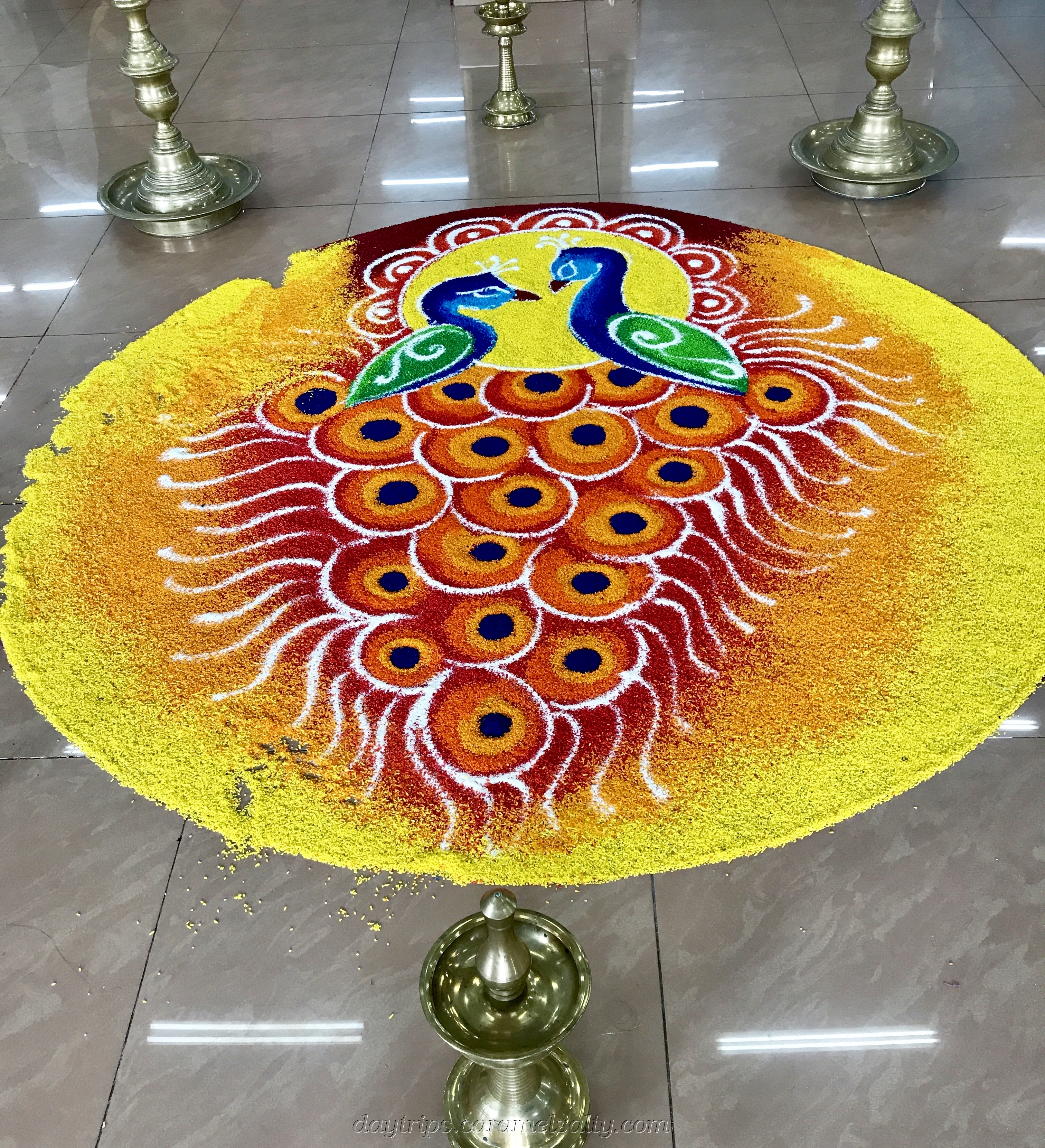 I must say, for a town that is not really on the tourist radar, I had a great day out in Klang. It's easy to get to from Kuala Lumpur and very compact for walking about. Klang deserves more visitors than it does today.
Tips and Suggestions
From KL Sentral Station catch the KTM Komuter to Klang (not Port Klang). KTM Timetable from Tanjong Malim – Pelabuhan Klang is here.
Kuala Lumpur Train Routes – map here.
Touch and Go Cards are accepted on all trains (cashless) and buses in Kuala Lumpur. These can be purchased at LRT Customer Services Kiosks. Credit can be topped up at LRT Customer Services Kiosk and supermarket outlets (e.g. Seven-Eleven, Mynews.com) for a small charge.
Chong Kok Kopitiam – opening times
Seng Huat Bah Kut Teh – opening times, will eventually display on their website's carousel.
Sultan Abdul Aziz – opening times. Closed on Monday. Free entry.
Seraph Awaken – opening times Open from Thurs – Sun
Temples and Churches – are generally open during the day. Modest dressing is required.
Watch your step. Kerbs may not exist in places, can be uneven or have exposed manholes.